Nigerian Law Firm predicts businesses will thrive by 'embracing the community of operation' at ICE Africa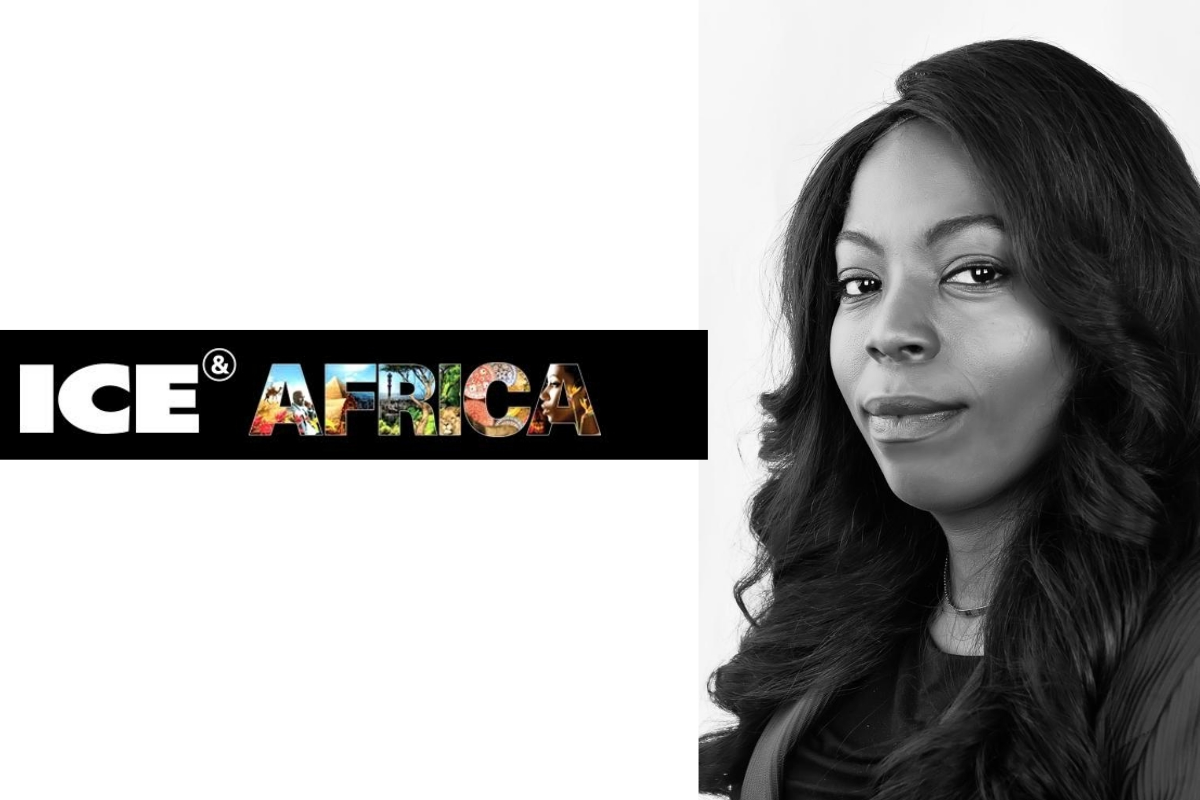 Reading Time:
4
minutes
The enhanced focus on responsible gambling ahead of this year's ICE Africa has been hailed by Nigerian legal expert Olafadeke Akeju, Partner at WYS Solicitors, as evidence that the continent's gaming industry is evolving but that more needs to be done by both regulators and operators working in unison. An ICE Africa Champion, Akeju explores why the idiosyncrasies of each nation matter, the power of community and why the small print needs to be bigger!
What are your key goals in terms of developing Nigeria's position on the continent?
As an industry consultant with both a regulatory and an advisory background, my aim is to enlighten as much as possible on the existing regulatory, operational and licencing framework in Nigeria and provide adequate information for prospective investors and providers interested in the Nigerian market.
How would you assess the key market dynamics?
We are likely to witness mergers, acquisition and consolidation in the gaming industry in the short term. Also, the stalemate that persists in the regulatory framework and licencing process in Nigeria is getting attention with a view to achieving a sensible resolution.
There is a renewed focus on responsible gaming, in your eyes how do you achieve the balance between social responsibility and enabling business to operate in a competitive environment?
The call for responsible gaming shows that the market is evolving and that the focus is shifting from having an effective licencing process to the assessment of gaming as a business and its impact on the society. Stakeholders have to recognize that business will thrive when it is embraced by the community. The rising general perception that the adverse effect of gaming exceeds its benefit to society, is a pointer that operators and regulators are not doing enough.
A combination of regulatory policies and social responsibility initiatives by operators is required to find the missing balance. Operators must be seen to contribute to the development of the community. Gaming businesses must offer more than employment opportunities and a source of income to be considered socially responsible. No doubt every business has its negatives, but operators must actively contribute to the clean-up of the adverse effect of gambling especially gambling addiction and actively promote self-exclusion. Advertisements aimed at enticing patronage should also include messages condemning addiction and emphasize responsible gaming. It is not enough to have this in small prints of the terms and conditions.
Gaming companies cannot rely on the lack of a regulatory directive on responsible gaming. A knee jerk reaction to impose regulation may erode the industry or prohibit gaming as seen in some parts of the continent. As a consequence, regulatory policies must ensure that all stakeholders collectively protect the vulnerable among us and give fair returns back to players. The industry must not sacrifice moral decency on the altar of profit.
Do you feel regulation can ever keep pace with an industry powered by technology?
Technology drives most human interaction and activities; it is not peculiar to the gaming industry. If legislation or regulation of other sectors keeps pace with technology, then the gaming industry should not be left out.
The challenge with legislation in many African countries is that it pre-dates the online era and sports betting as a business. A number of African countries put regulation in place in the last decade and regulators are still grappling with understanding the operation of technology driven gaming while also required to provide regulation to operators of the business. Also, lack of access to study the operations of sports betting businesses and an independent monitoring/appraisal system makes it difficult for regulators to perform optimally.
The good thing about technology is that it also provides access to resources which regulators and law makers should utilize to learn more about the operation of online gaming while studying the framework in more developed jurisdictions. ICE Africa presents a platform to compare notes with fellow regulators, providers and key stakeholders in the industry.
In Nigeria, changes in regulation of complementary sectors has a positive impact on gaming industry regulation. For instance, the introduction of an aggregator system in the telecoms sector by the Nigerian Communication Commission (NCC) requires all mobile transactions to pass through an aggregation platform. The implication is that gaming regulators can collaborate with the NCC to access gaming related transactions on mobile platforms.
For African countries in the process of amending gaming laws and developing a national gaming policy, the emphasis must be on providing a flexible legislative framework which empowers regulators in consultation with stakeholders to develop policies and introduce processes in response to technological advancement.
WYS works with regulators, government agencies, operators and investors, service providers and suppliers across the gaming and gambling spectrum, what does ICE Africa represent to you?
ICE Africa is a credible initiative that offers networking and learning opportunities for industry stakeholders. The exhibition aspect of the event provides a platform to meet with various product, software and complementary service providers and to compare offerings; this would otherwise be beyond the reach of many operators and stakeholders.
More specifically, the event must be customized to the specific needs of the continent. Despite its obvious similarities, Africa is rife with differences, peculiarities and individualities by countries and regions which must be incorporated into the ICE Africa offering. Effort must be made to continue to identify and address front burner issues on the continent.
Product and service providers participating at ICE Africa must also seize the opportunity to identify Africa's peculiarities and offer products/services tailored for the African market.
Parimatch Africa signs deal with FAST TRACK CRM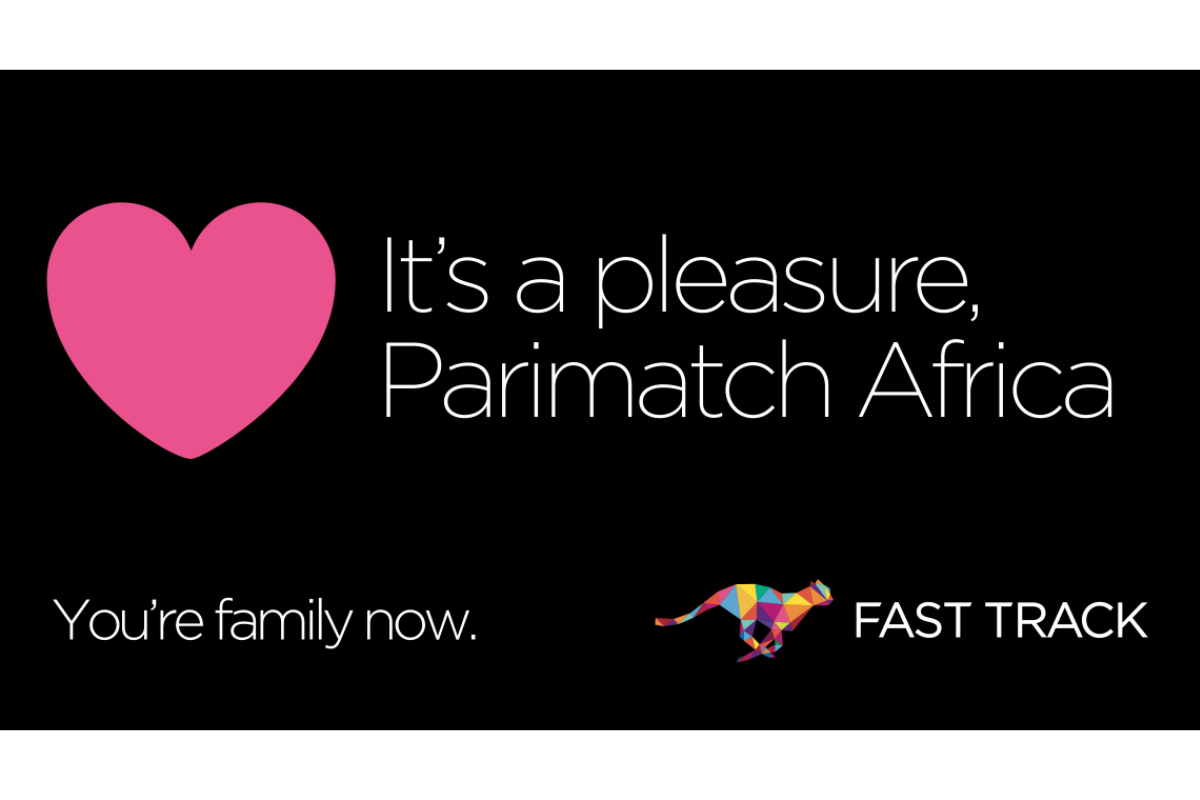 Reading Time:
2
minutes
Parimatch Africa, the Africa-facing sports betting operator, has become the latest operator to switch to FAST TRACK CRM the real-time player engagement platform.
Parimatch Africa is quickly becoming a leading sports betting operation in Africa, with a large presence in Tanzania and expansion plans in other African countries. The launch of its online platform will help to secure a growing share of this emerging market, and its ambitious player engagement plans meant it was looking for a specialised CRM tool.
The operator identified FAST TRACK CRM as its partner, choosing the only CRM tool built specifically for the iGaming sector, which allows operators to coordinate all aspects of player engagement from one place using real-time data.
Lasha Gogiberidze, CEO of Parimatch Africa, said: "We have big plans over the next few months. With Africa being the fastest-growing region for sports betting, now is our moment to bring something new and exciting to this market.
"As part of our expansion plans, we know that we have to be able to engage with players in a way that others are not currently achieving in Africa, and FAST TRACK CRM is the tool we need to be able to do this."
FAST TRACK CRM is built entirely on real-time data, and eliminates the traditional, manual, ad hoc campaign process – dragging lists and uploading in multiple systems to run a single campaign.
FAST TRACK CRM coordinates all aspects of communication and rewards and, most importantly, is a tool designed specifically for iGaming operations workflows.
Simon Lidzén, CEO of FAST TRACK has high hopes for the supplier's first partnership in the African market.
Lidzén said: "We are really eager to establish a successful partnership with Parimatch Africa in one of the most exciting and fast-growing markets in our industry. Our initial discussions have exposed some very interesting opportunities for engagement that are unique to the African market, and we are looking forward to working on a specialised solution for the team."
The strength of FAST TRACK CRM's offering was confirmed by it being named Multi Channel Supplier of the Year at the EGR B2B Awards 2019.
ORYX Gaming eyes global expansion with BtoBet deal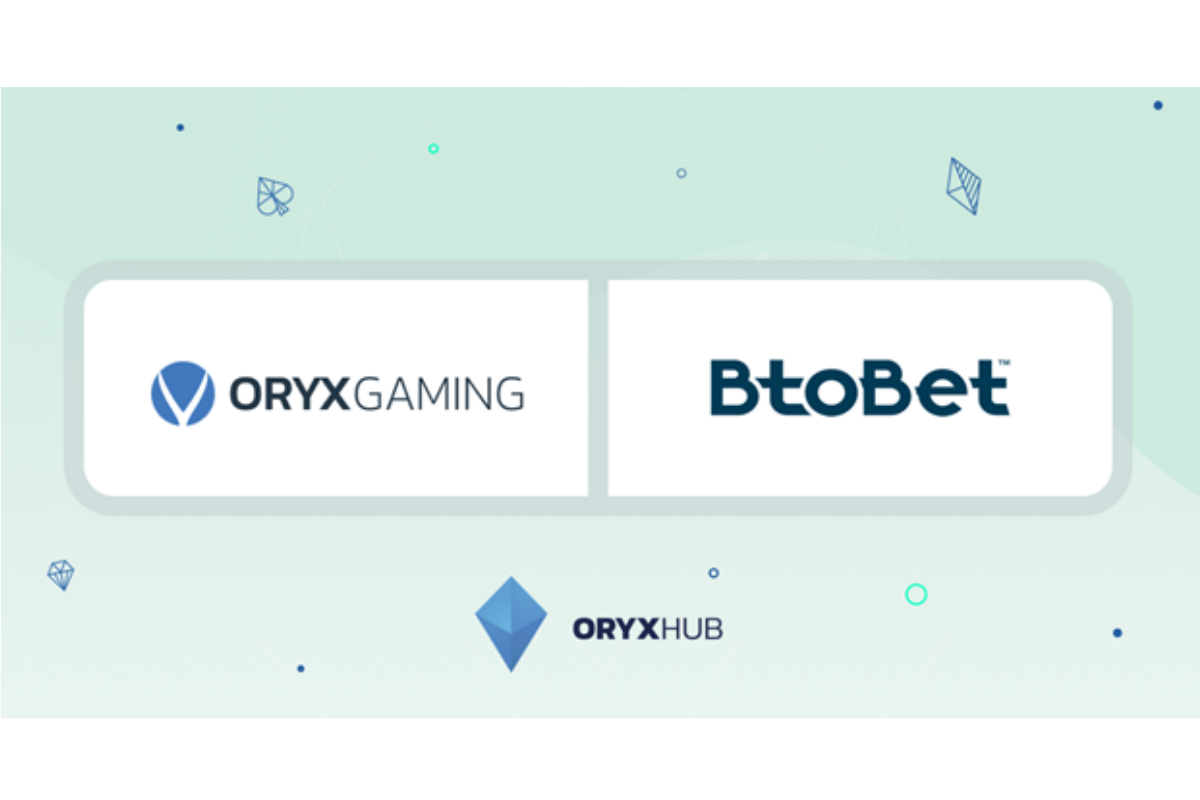 Reading Time:
2
minutes
ORYX Gaming, a Bragg Gaming Group company, has partnered with BtoBet in a deal which will provide the supplier with a gateway to regulated markets in Latin America and Africa.
Under the content distribution agreement, BtoBet, a global provider of sports betting solutions, will take on ORYX Gaming's full portfolio of proprietary and third-party content. Top performing titles including recent release Battle Dwarf and the popular classic Back to the Fruits will be made available via ORYX Hub, together with premium games from partnered, top-tier studios such as Gamomat, Kalamba, Golden Hero and Givme Games, and third-party providers such as EGT, Zitro, Ortiz and Pariplay.
BtoBet boasts a strong presence in Latin American and African countries that will serve as a springboard for ORYX Gaming to launch with operators in regulated markets in those regions, in addition to further expanding its European footprint.
Matevz Mazij, Managing Director of ORYX Gaming, said: "BtoBet's wide-ranging geographical reach will unlock new markets for ORYX Gaming and provide us with access to broader audiences.
"This partnership underlines our ambitions to grow our global brand presence and we look forward to building on our position in regulated territories in exciting, emerging regions."
Alessandro Fried, Chief Executive Officer at BtoBet, said: : "We are delighted to provide ORYX Gaming with a seamless route to Latin American and African operators and support its strategy for international expansion.
"Not only does ORYX Gaming offer a content rich portfolio that will boost our online games offering, but it also makes access to its broad catalogue completely seamless via the ORYX Hub. This partnership will undoubtedly deliver great results for us and our clients."
ORYX Hub provides operators with simple and quick access to a large portfolio of certified and compliant casino content, as well as its lottery and sportsbook products, via one contract and one integration.
BtoBet Signs Deal with Namibia Based Allbet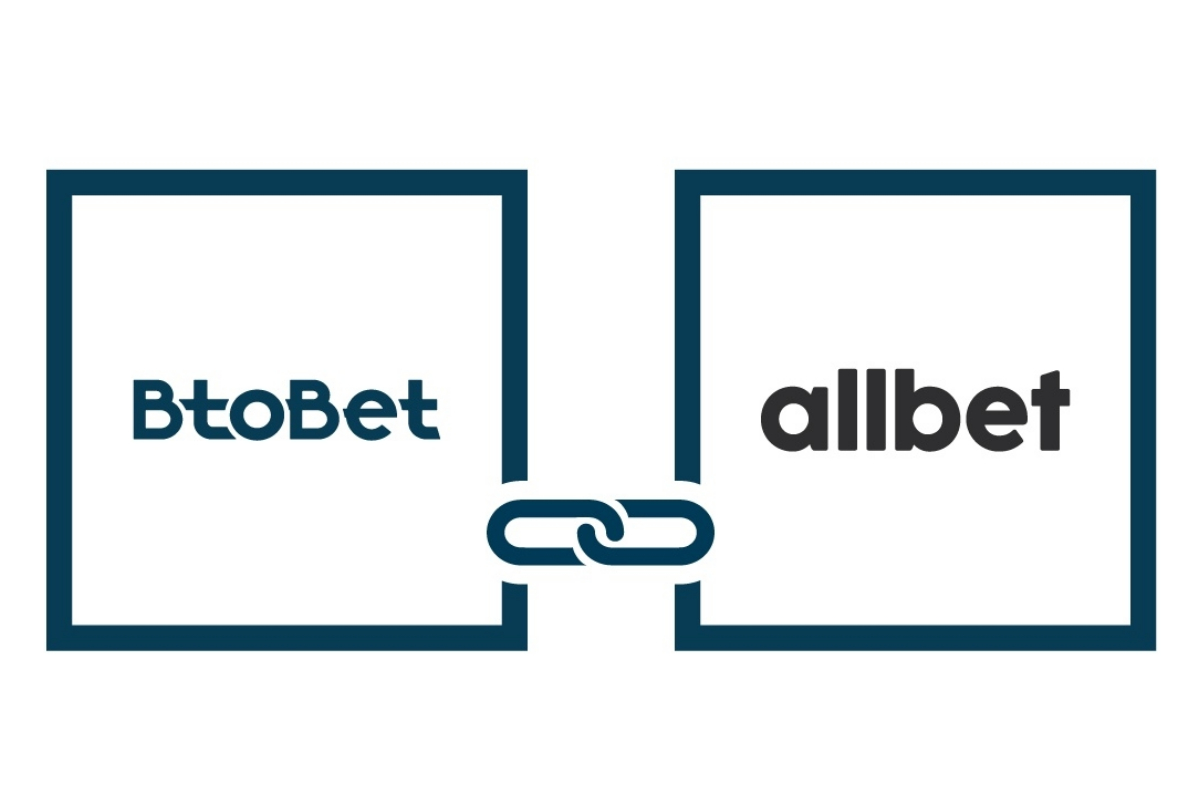 Reading Time:
< 1
minute
BtoBet has signed a deal with Namibia based operator Allbet. As per the agreement, Allbet will integrate BtoBet's Neuron platform across its retail network. The deal will give Allbet access to BtoBet's flexible technology, enabling the operator to deliver a differentiated and tailored experience to their target players.
"We look forward to working strongly with the Allbet team, and playing a pivotal role in them becoming a leader in their field in the coming years," BtoBet's Chief Marketing Officer Sabrina Soldà said.
"BtoBet provided fantastic customer service in the investigation phase of us selecting a partner. Their software and platforms are very well setup with extensive functionality and focused on ease of use for the operator. The Neuron platforms are cutting edge and placed in the forefront of the industry," Andre Botha, Managing Member of Bandits Group of Companies proprietary of the "Allbet" brand said.
"The CRM, CMS and AI at the core of the platform will allow us to use the information and segmentation of customers which in turn means we can focus on each player's individual journey, resulting in an advanced and tailored betting experience," Andre Botha added.