Evolution Gaming Showing No Signs of Slowing Down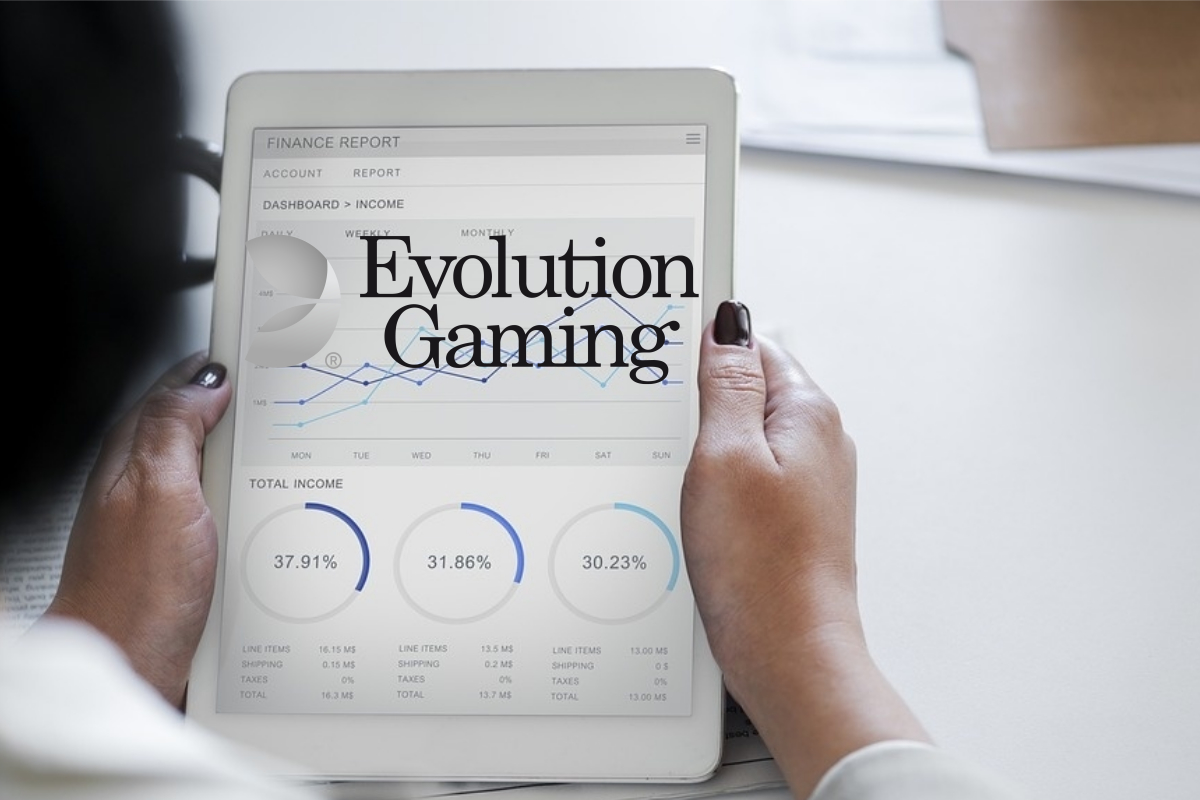 Reading Time:
6
minutes
At a time of increasing, but not always uniform regulation and ever more competition, it's easy to see how margins in the iGaming industry are being squeezed. Yet that's doing nothing to slow down growth, with one major player returning consistently impressive figures.
Evolution Gaming,  one of the most trusted providers of 'live casino' gaming software in the world, recorded a 54% increase in operating revenues in the first quarter of 2019, compared to the same period last year, up to €79.3m from €51.6m and second quarter revenues of €85.7m (45% increase YOY). 
That's an eye-opening figure proving the online gambling market is far from reaching its peak. Profits for Evolution were up, too, rising to €28.6m for the quarter (€16.5m).
Such a strong performance does not happen by accident. Evolution is reaping the rewards for investing in growth and innovation throughout 2018. 
And with the increasing appetite for 'live dealer' gaming showing no signs of slowing down, the outlook for 2020 and beyond looks exciting.
The optimism is entirely justified because there are several drivers behind the growth.
Growing interest in live dealer games
There was a time when online casino table games featured little more than animated graphics with a random number generator spitting out cards or selecting where the roulette wheel ball would fall. At first, customers enjoyed the novelty factor of gambling online.
But one thing these games lacked was apparent trust. If you can't see a human dealer shuffling and using real cards, or spinning a roulette wheel in real time, then how can you be sure the game is fair? Of course, we're not suggesting the old games were corrupt, but players love interacting with real, live dealers.
Live casino games, like the growing offering from Evolution, have become an immersive experience. You bet in real time, can chat to the dealer, and wait while new decks of cards are added to the shoe in blackjack – decks of cards that you watched being shuffled and cut by an assistant moments before. Now, there is no reason to blame the games for being rigged should you hit a losing streak; the games are 100% trustworthy and realistic.
Featuring real people, and therefore being easier to follow, live casino games are also attracting a new audience through platforms like YouTube and Twitch, where broadcasters are able to chronical their live dealer action in real time to huge audiences.
Some have been watched over 500,000 times. Many viewers may not have contemplated online gambling in its formative years, but the live dealer set-up creates a visually stimulating experience which is driving many more to sign up and give it a go.
The casino operators, of course, have seen this coming from a mile off. Once only a few dabbled in the live casino experience, preferring to stick to the tried-and-tested old-fashioned, animated format.
Now, any online casino worthy of playing at will have a full suite of live dealer games. Further, the casino bosses recognise what a rising star the format is, so they offer bespoke sign-up bonuses for their live dealer games.
The bigger operators, such as Kindred Group's Unibet Casino, use the Evolution Gaming live dealer studios, but brand the tables in the Unibet logo and messaging. It's a white label set-up that benefits Stars while further boosting revenues at Evolution.
Evolution offers more for existing customers
One of the major attractions of live dealer gaming is interacting with the actual dealer. While you may not wish to chat, you'll certainly enjoy listening to their conversation. Some are real performers, adding to the whole user experience.
However, one obvious flaw is when the dealer does not speak your language. If he or she is English, and you are Italian, you're not going to get the same enjoyment from your session at the tables.
Evolution recognises this is a key area for growth and is investing in new native speaking tables for its studios. While the big, licensed languages were catered for earlier, such as French and Spanish, more are being added all the time.
Recently, Portuguese tables appeared, opening up live roulette and blackjack to the wider market in Brazil. Finnish has been added to the same games by the Betsson Group Casinos. We've recently seen Arabic games, and live casino hold'em in Italian!
Clearly, as regulated markets continue to open up, there is potential for Evolution to grow further by expanding not just the languages it offers, but the games it runs in those languages.
Rumours are already circulating that Evolution Gaming are setting up a Hindi language live casino tables and a Japanese studio to offer games in those markets.
New games appealing to different audiences
The online gambling sector has always been innovative, driven by fast-evolving technologies and from having some of the best developers available. In terms of marketing, the sector recognised early on that one size does not fit all: while many players enjoy traditional games like roulette and blackjack, many others want something different.
It is diversifying that worked well for the online poker market. Think about the advent of speed poker, started by Full Tilt with its Rush ring games. Add the more recent "Spin and Go" multiplier format which began at Winamax. Evolution took this valuable lesson and applied it to the live dealer experience.
New games like Lightning Roulette are breaking the mould. In this version of the game, once the fast betting action is over, the dealer spins reels that add win multipliers to random numbers. If that number comes up, and you have bet on it, you might get up to 500 times your winnings. The action is fast and furious, just like the name Lightning suggests.
It's a concept that attracts an entirely new audience, including those who usually prefer casino slot games, who enjoy the fast pace and prize multipliers on offer. And while casino operators benefit from extending the lifetime value of customers, Evolution will get more income.
More new formats and games are coming out of development all the time. There's Dream Catcher, a new version of the traditional spin the wheel, and Lightning Dice, which takes something as simple as predicting the total sum from three dice and turns it into an exciting live casino game.
Like slots, licensing deals for big-name new games add further to Evolution's potential. Recent additions to its live offering include Monopoly Live and Deal Or No Deal. Both offer exciting takes on the original, widening the reach of each client casino's marketing efforts.
New integrations keep being signed
As has already been pointed out, all of the better operators now offer live casino games, and many of them are with Evolution. So is there really more growth potential? Or are we hitting the ceiling?
The truth is new partners are integrating the Evolution live dealer experience all the time. The company's Q1 update mentioned several new partnerships, including with the fantasy sports operator Draft Kings in the USA, Loto-Québec in Canada and Svenska Spel in Sweden.
The Canadian and Swedish operators are run and owned by the national Governments, which adds further credibility to the Evolution brand.
The big USA question
The US online gambling market is huge. Unfortunately, it's not open to all, and different games are only available in certain states. The online poker market took a huge hit when the game was banned under the Unlawful Internet Gambling Enforcement Act in 2006, and all related online gaming stopped. Only in recent years has it begun to open up as states began legalising it, such as in Nevada and New Jersey.
Opportunities for the online casino and gaming sector and the companies like Evolution that supply it are clear. Coherent Market Insights predicts the US online gambling market could be worth $123 billion by the year 2026. Drivers, it notes, are wider digitization and access to devices, plus increasing trust in online payment services.
The potential in the US is so great it adds rocket fuel to Evolution Gaming's upward trajectory.
Sitting pretty despite the competitive landscape
As we've seen, Evolution has enjoyed meteoric success. There can't be many businesses in the online gambling space that can boast year-on-year revenue increases of over 50%.
A potential threat to this growth is new competitors arriving and trying to take a piece of the action. However, such is Evolution's dominance, experience and superior service levels; it's hard to see any reason why operators would want to partner with anybody else.
Innovation is one way a competitor might try to get a foothold in the next five years, but unfortunately for anyone thinking of trying (and it would be an expensive route to market anyway), Evolution is already well down the road with the likes of Lightning Roulette or Monopoly Live.
With the outlined drivers to growth and the current buoyant market landscape, it's hard to see a world anytime soon where Evolution Gaming is not continuing its tremendous growth, while maintaining its impressive record of snapping up industry awards for its games.
Online Sportsbook and Casino BETZEST™ goes live with payment provider Pay4Fun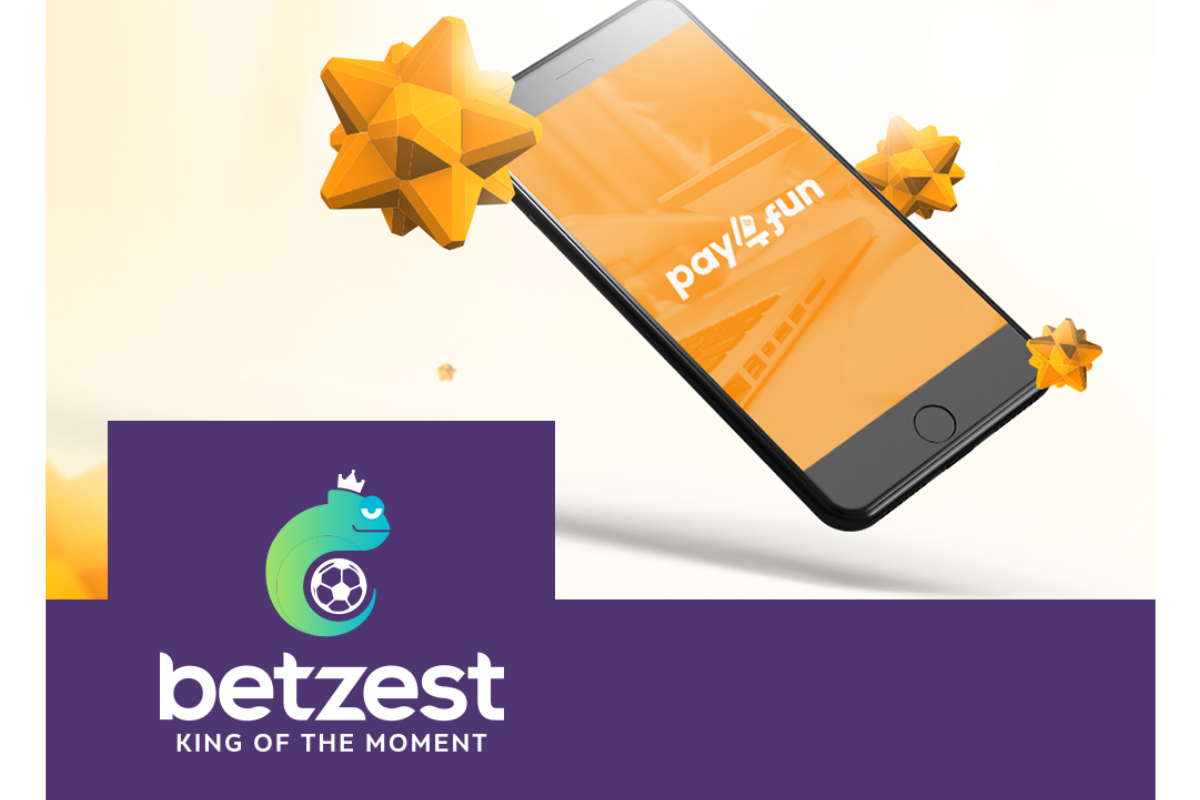 Reading Time:
< 1
minute
Online Casino and Sportsbook Betzest™ announced a new partnership with leading payment provider Pay4Fun offering instant, safe transactions  for online iGaming industry In Brazilian market.
Pay4Fun are already available on Betzest cashier for both deposits and the withdrawal of winnings, offering real-time payments for players.
Online sportsbook and Casino Betzest continues increasing its operations since its launch in July 2018. Betzest is quickly becoming one of world's leading online gambling company offering best sports betting and casino games.
Marius Filip, Founder/CMO at Betzest, said: We are thrilled to conclude another new partnership with Pay4Fun™. This innovative and safe payment provider will play a vital part in helping Betzest™ to facilitate transactions in Brazilian market. A big thank you to our Betzest team for this great achievement and to Pay4Fun Team for their constant support during the process. We've had a tremendously pro-active start to 2020 with a remarkable collection of world-class payment and casino providers on the way. I'm certain the best is yet to come."
About Betzest :
Betzest is your leading premier Online Sportsbook and Casino operator run by a team of experienced i-gaming experts.
Due to its unique product and marketing proposition, Betzest is rapidly establishing itself as one of the most trustworthy and reliable gaming company.
Betzest is offering unrivalled sports betting and casino games experience now under reputable MGA license. The company operations continue to expand in variety of markets and online gambling verticals such as Live Betting, Live Casino, Live Bingo and Virtual Sports. Betzest boasts its robust and multi-functional online sports betting & Casino operating on SportingTech platform. Today Betzest has more than 60 employees across four offices all committed to delivering amazing player experiences on each of their verticals, partnering with top gaming providers.
Revolver Gaming collaborates with BlueOcean Gaming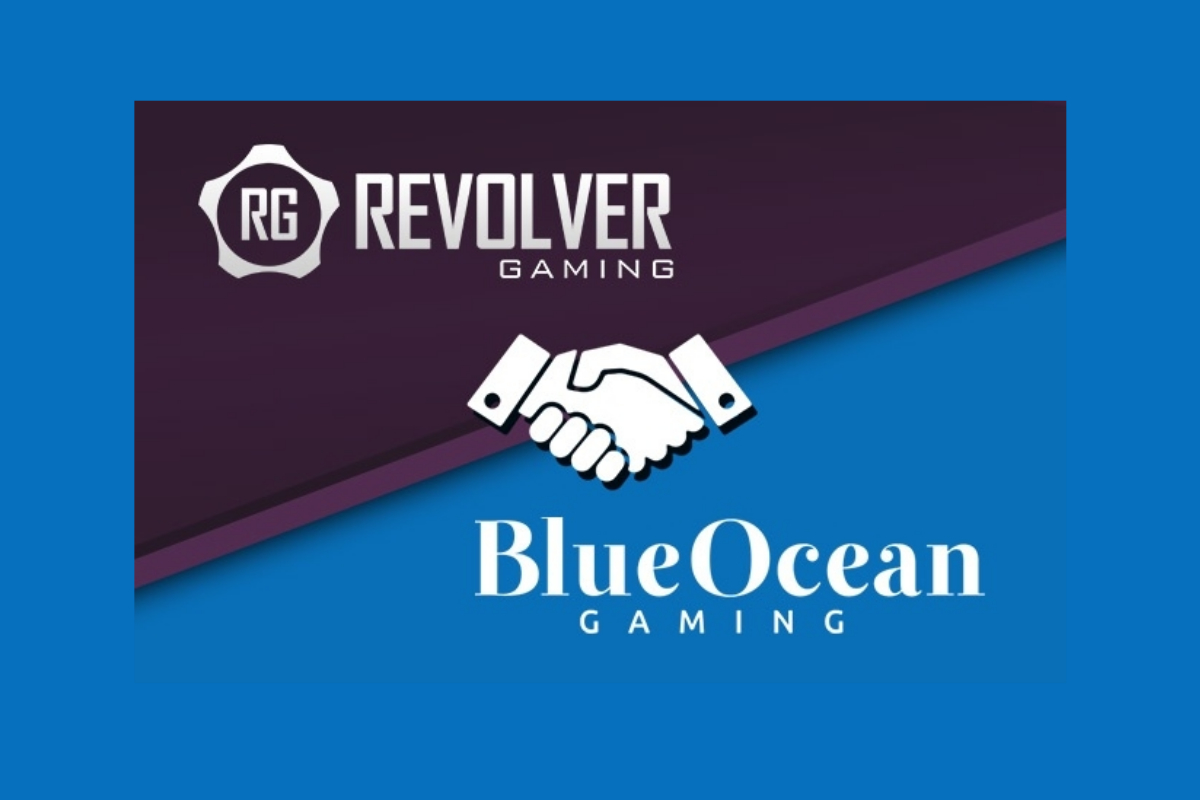 Reading Time:
2
minutes
Revolver is happy to announce a new partnership with BlueOcean Gaming.
The deal will see our current portfolio of 13 games which include a variety of features from Free Spins, Spreading & Clumping Wilds to unique Bonus games, Jackpots and more, being made available through BlueOcean GameHub aggregation.
Mateja Pavlin, Head of Account Management at BlueOcean Gaming, added: "With over 70 game providers currently offered through our Gamehub aggregation we believe Revolver Gaming will make a perfect fresh addition with their modern and innovative top-quality games."
Ryan Lazarus, CEO at Revolver Gaming said: "We are very excited about our partnership with BlueOcean Gaming and looking forward to seeing our games being exposed across a new landscape of operators"
About BlueOcean Gaming:
BlueOcean Gaming exists as an independent B2B online gambling software provider offering its customers the best products and services in the iGaming industry. Initially started with an intention to develop casino software, the success of which propelled their endeavours to then diversify completely into the online gambling industry. The success of their casino software paved the way for then to surge ahead and offer their clients a turnkey gambling solution. Today, BlueOcean Gaming not only provides an online casino solution, but also games from the worlds most popular game providers, as well as poker and sportsbook software, different payment methods, affiliate system and other solutions required from its clients.
About Revolver Gaming:
Revolver Gaming is a London-based games studio providing premium-quality gaming content for license to the online gaming industry. The creation of carefully crafted and entertaining cross-platform games is the focus. Distribution is supported by the Revolver RGS, a cutting-edge, proprietary platform which is loaded with features and allows partners one of the fastest and most effortless integrations on the market. Through its Game Aggregation Platform, Revolver offers 3rd party game providers a frictionless integration and distribution to its growing network of operator customers. Revolver also provides a turnkey Custom Game Development service, helping operators and software suppliers differentiate their product offering with the inclusion of bespoke or exclusive content. Licensed in the UK and Malta with platform and games certified across multiple jurisdictions, Revolver's mission is to become the leading content provider in the online gaming space.
iMovo achieves 'Zendesk Master Implementation Partner' status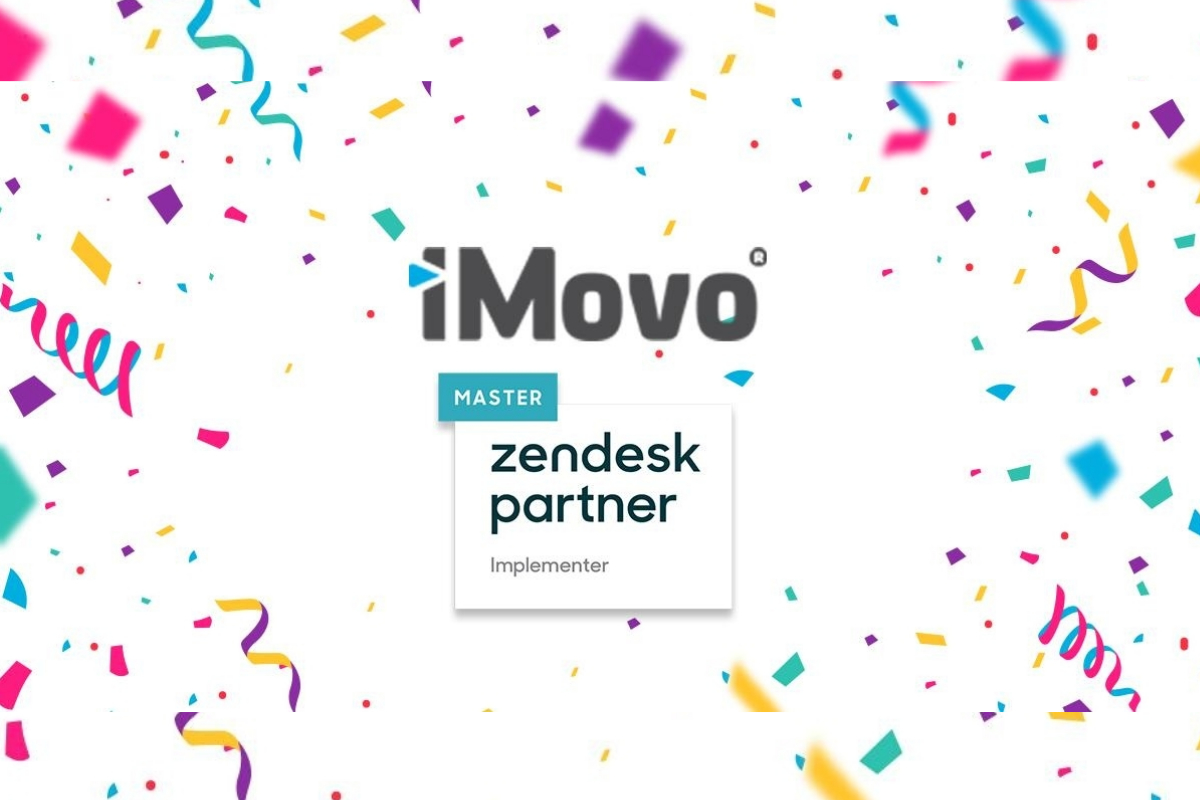 Reading Time:
2
minutes
iMovo Ltd, an acknowledged leader in Customer Experience Management (CEM), Data Science, Workforce Management (WFM) and Artificial Intelligence (AI), is pleased to announce it has reached yet another milestone and has achieved the Zendesk Master Implementation Partner status – the highest Tier that can be achieved within the Zendesk Partner Community.
Building on its previous Premier Implementation Partner status, awarded just last year, this new milestone is a testimony to the commitment and dedication iMovo has put, in achieving a 100% successful track record of numerous implementations of the Zendesk customer service solution.
With expertise across many industries and business functions, combined with a team of certified consultants, iMovo has helped organisations improve their customer service operations, foster satisfied customers and build loyal relationships as well as create new efficiencies and generate value and cost savings.
Commenting on this achievement, Emmanuel Buttigieg, CX Advisor at iMovo said "We are extremely happy and honoured to be recognised as Master Implementation Partners by Zendesk. We see this as a clear sign of the commitment the two companies are making towards bringing cutting edge customer service across multiple markets including the UK, France, Malta, Italy, Greece, Cyprus, and Spain. We work hard to stay on the bleeding edge of developments in the Customer Experience space so our customers can deliver great value to their own end users. As Master Implementation Partners we look forward to continue working closely with Zendesk across the EMEA region."
About iMovo:
iMovo is an advisory and professional services firm that specialises in Customer Experience Management (CEM), Data Science & Analytics, Customer Relationship Management (CRM), Workforce Management (WFM) and Artificial Intelligence (AI). Blending some of the most innovative technology solutions in the market with a formal advisory approach, we enable organisations to build long-term value relationships with their customers, resulting in consistent and profitable growth.
About Zendesk:
Zendesk is a customer service platform designed to help companies create customer relationships that are more meaningful, personal and productive. The Zendesk family of products allows businesses to be more reliable, flexible and scalable. They help improve communication and make sense of massive amounts of data. Above all, they work together to help turn interactions into lasting relationships.