High 5 Games CEO: How innovation is driving our tentpole games strategy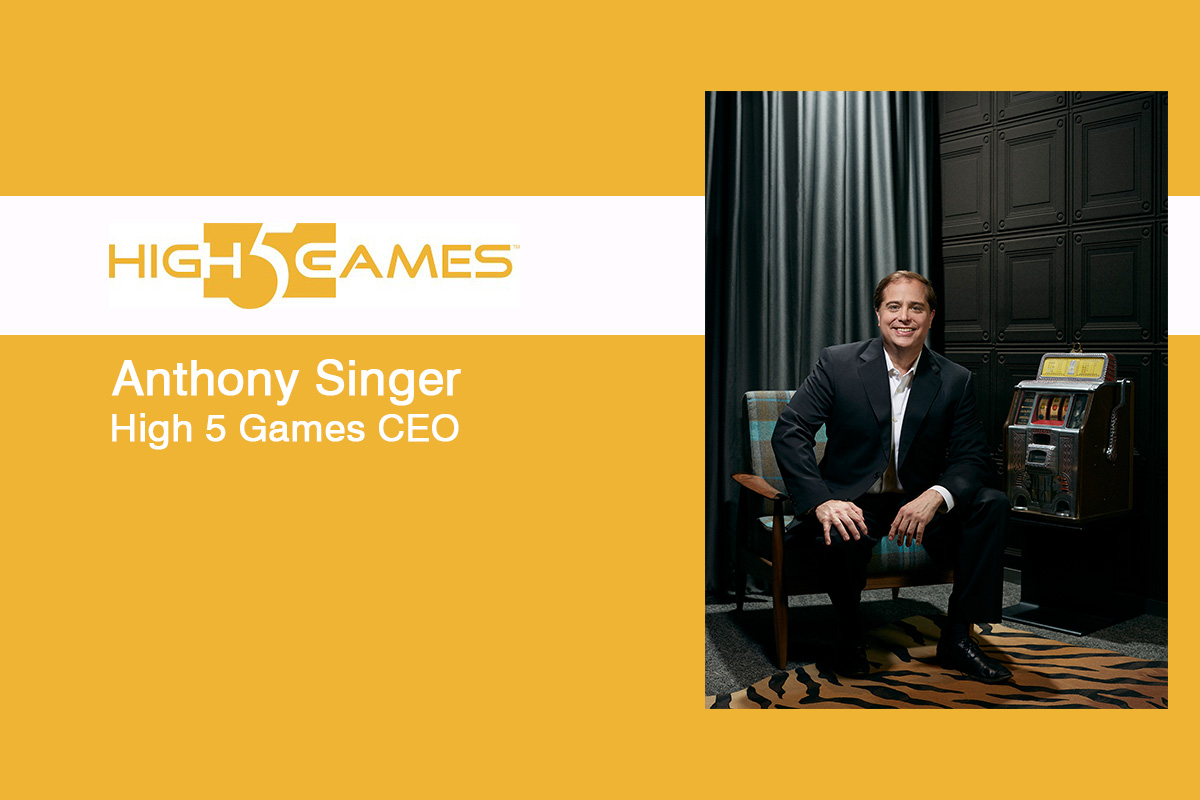 Reading Time:
4
minutes
New York-based slot developer High 5 Games built its reputation in the land-based sector and is now on the charge to make a name for itself in the online and mobile environment by delivering exciting new games to the European market and beyond.
Anthony Singer, CEO of High 5 Games, talks us through the company's tentpole games strategy and how it will create new gaming experiences never seen before.
European Gaming: You've recently announced a new strategy that will see High 5 Games (H5G) distribute regular tentpole games to the marketplace, what was the thinking behind this new approach?
Anthony Singer (AS): We're on a mission to deliver ground-breaking new games to the industry that will excite players, while also driving traffic for our operator partners. H5G slots to this day create a buzz on the casino floors all over the world, but we're now also focused on developing content that is designed specifically for the remote gaming markets. Driven by operator and player demand and feedback, this sharpened strategy will bring a high standard of games built from scratch.
European Gaming: Much of these games are set to include innovative features, what exactly can we expect to see in these titles?
AS: Innovation in games development is paramount in moving the industry forward. We're big fans of slots and play them constantly, so we're always looking at ways we can bring something new to the user experience. One of the standout features that H5G has brought to the market recently is Power Bet. This energetic tool, which boosts wins for 30 consecutive spins, is already proving very popular with players.
Another example is the Spin-crease feature that was integrated into our Triple Double Da Vinci Diamonds release. This fun mechanic locks more valuable symbols as the total amount bet increases, which is highlighted on the left-hand side of the reels. The total amount wagered is counted across all sessions, which allows users to return to the same position from when they last played.
In addition, these games will be backed by our innovative promo engine, which produces adaptive promotional offers driven by each player's behaviour. For example, the AI-powered platform will push extra free rounds depending on the current gameplay, which helps to engage players for longer periods and increases dwell time.
European Gaming: Given H5G's experience in the land-based sector, how are you approaching the development of the new online/mobile first games?
AS: In recent times we've done a hugely successful job in optimising land-based content for the online market, and with a slight adjustment to our approach to game design and development, these new tentpole games will allow us to further enhance the gameplay. It's a really exciting period for us, as this new strategy will help us to incorporate features that are targeted more for online and mobile users. The online environment allows for greater creativity and flexibility, and there are no boundaries to what we can achieve going forward.
European Gaming: 2019 has seen H5G ramp up its presence across Europe, how are your games performing so far with your new operator partners?
AS: It's no exaggeration to say that 2019 has been a standout year for the company, packed full of new operator partnerships and market expansion. It's great to see so many of our games now live across numerous tier one operators in Europe, with H5G titles including Way Out Wilds and Triple Double Da Vinci Diamonds becoming a real hit.
After securing our Maltese licence, we built on our momentum by going live in Sweden on the first day of the new regulated market opening up, and we recently secured games certification in Denmark. In the long term, High 5 Games has eyes for global expansion and our presence in Scandinavia is strategically central to growing the business internationally.
European Gaming: Do you have any further plans to extend your presence in the European market? Are there any particular regions you're looking to target?
AS: Absolutely – we will launch in Spain and Italy in the next few months, and are preparing to enter Portugal and Romania, with exciting new deals and game releases on the horizon. We'll also continue to expand in our homeland, as state legislators roll up the regulatory market shutters and open the gates to online casino content. Our recently completed direct integration and launch with the Stars Group means we want to be available to all their markets.
European Gaming: What can we expect from your next game release from your tentpole series?
AS: Our latest release Shadow of the Panther Power Bet brings a new twist on one of our classic releases, this time designed specifically for the online RMG market. With an expanded grid, this 8×5 slot follows the part man, part beast as he emerges from the darkness to navigate his way through the jungle.
As the title suggests, this new version now includes the Power Bet feature for the first time. There are four different Power Bet options to choose from, where players can turbo charge their wins for 30 consecutive spins at the cost of 10x, 20x, 30x or 40x the current stake, creating an exhilarating gaming experience. We're excited to offer these new tentpole games and are sure they'll become a big hit with players.
Furthermore, the game is supported by our unique promo engine that allows operators to push bespoke offers. For instance, the promotional platform offers a 50% discount on the entry to our Power Bet feature and works as an effective acquisition tool for operators.

SportCast interview: The success of BetBuilder with Fortuna Entertainment Group (FEG) and across Europe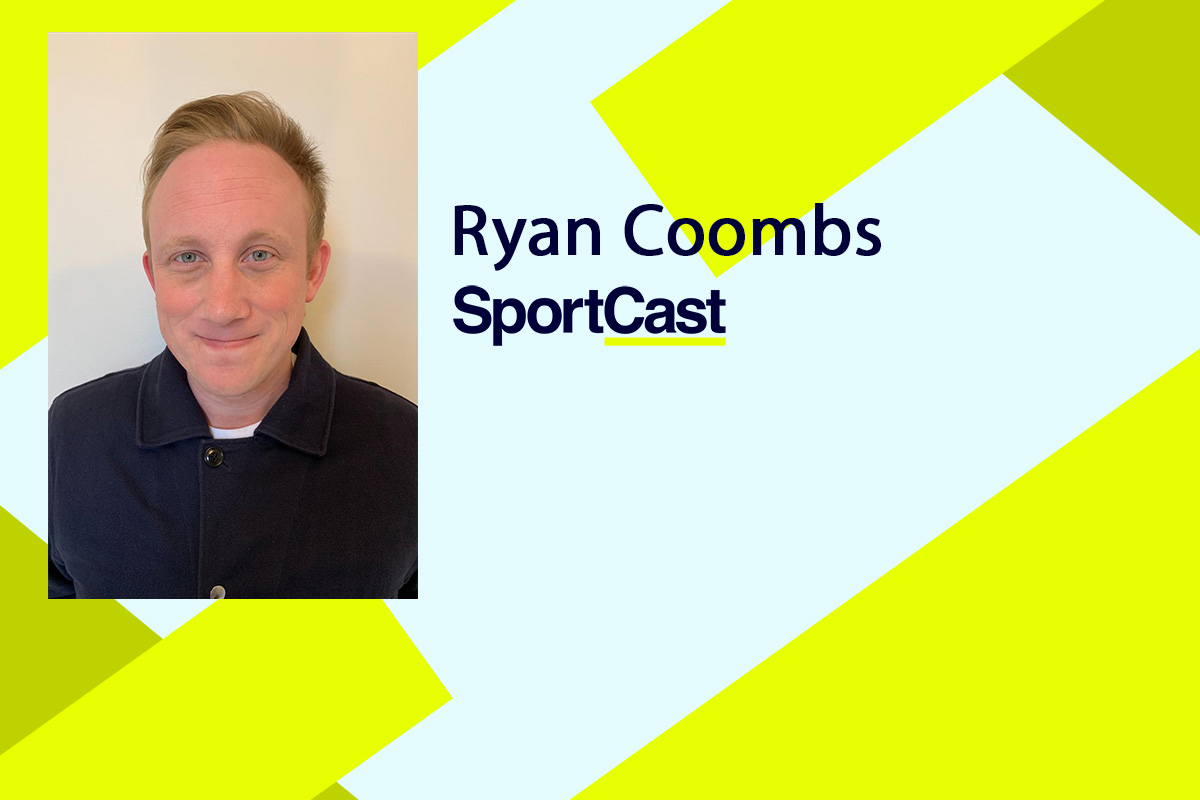 Reading Time:
3
minutes
OpenBet's SportCast business continues to grow from strength to strength. In the US, many of the region's leading US operators utilise its same-game parlay product as demand increases exponentially for this exciting form of betting.
However, the pioneers of the original and leading BetBuilder product remain fully focused on penetrating new markets across the globe, including Europe where it already holds a commanding position.
Recently, SportCast partnered with Fortuna Entertainment Group (FEG) in a move which significantly strengthens its presence in Central and Eastern Europe. We caught up with SportCast Managing Director Ryan Coombs to find out more about the innovative company's products in Europe and its plans for the future.
How important is this deal with Fortuna in expanding both OpenBet's and SportCast's presence in Central Europe? How many operators in total do you supply your content to in this region?
Teaming up with an operator of the stature of Fortuna Entertainment Group (FEG) is a huge milestone for the business. The launch greatly increases our presence in Central and Eastern Europe where our products are firmly establishing themselves as cornerstones in the sportsbook offering.
It was clear from day one that we share an aligned vision in bringing premium engaging experiences to the market. We're super excited to see the undoubted popularity of our product suite continue to grow with Fortuna's customers.
How common are BetBuilder products in this region of Europe, and how can they elevate the betting experience across both retail and online?
SportCast's vision is to remove the boundaries that exist when placing any bet a customer chooses. Our BetBuilder products facilitate this for sports fans within a single event. The popularity of BetBuilder in the region is growing daily, where our sports coverage and player market depth are particularly appealing to the next generation of consumers who demand a fully personalised experience.
We are constantly looking at ways to add more sports and markets to our offering as demand grows. Our products are designed to integrate seamlessly both online and in retail and have achieved huge success in both avenues around the world.
The deal with Fortuna includes a pre-built, quick-pick solution of BetBuilder –  how does this version compare to the original and why is it appealing to certain operators?
The pre-built/quick pick BetBuilder solution is the perfect companion to the full BetBuilder solution – where a selection of the most popular BetBuilder bets are presented to the end user. Whilst browsing the selections, the product provides instant engagement that truly gets the creative juices flowing. This often results in the customer building their own story in the full BetBuilder solution.
Its engaging nature has led to pre-built bets being given prime real estate on the homepages of sportsbooks has been very successful for our partners.
Can you give us an insight into SportCast's initial success with Fortuna? Have bettors appreciated this new type of betting experience?
We initially launched the pre-built BetBuilder bets product with Fortuna, which has been a great success so far. Adding the full BetBuilder solution completes the experience and we are greatly looking forward to seeing the results of both products interacting in tandem with each other.
Do you have any plans to further expand your product offering for the European market?
Absolutely, SportCast prides itself on staying ahead of the industry curve with its global coverage of sports and competitions. The demand and success of our products in the European market has seen us quickly move to shortly release further European competitions in the likes of Ice Hockey and Basketball, which we know will be hugely popular with our partners in the region. Finally, In-Play is the main focus for our team in the coming year, so watch this space!
Exclusive Q&A with GAMING1 COO Interactive David Carrion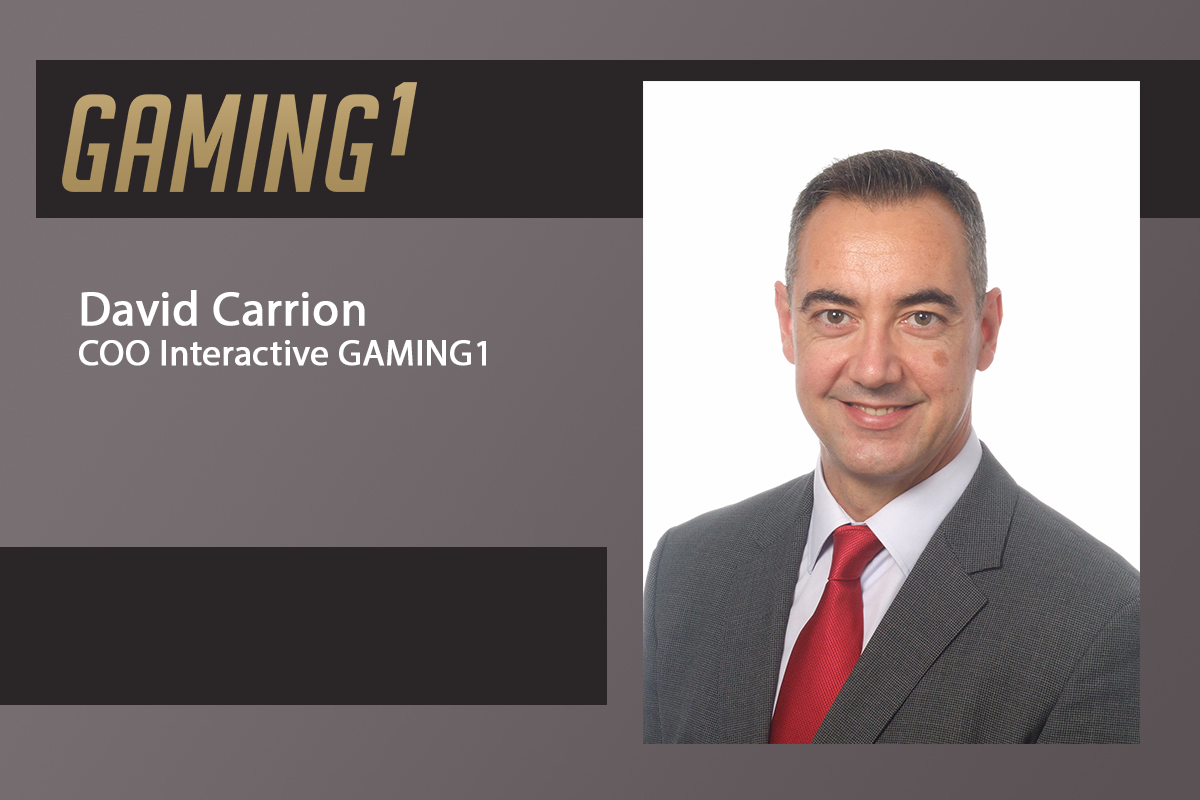 Reading Time:
3
minutes
Having made the leap from CMO to COO Interactive, GAMING1's David Carrion has set his sights on the company's expansion in the Netherlands, the US and other regulated markets as it develops at pace.
European Gaming caught up with him on the leading gaming and sports betting partner's exciting plans for these markets as well as his philosophy towards work.  
Since joining GAMING1 as a CMO over year ago, before being promoted to COO Interactive, how would you say your time at the company has gone?
So far, my time at GAMING1 has been better than I ever could have imagined. It's been a fantastic journey that has allowed me the opportunity to meet some incredible people who have shown me exactly why it's such as exciting company to work for.
Together, we've been able to lay the groundwork and infrastructure around scalable, data-driven products that will help the company grow in regulated markets considerably in line with our clear five-year strategic plan.
How has the change from CMO to COO Interactive been, was there anything that stood out as you've began to upgrade what you've delivered for Belgium's favourite supplier?
Naturally, I've taken on a lot more responsibility with regards to our product offering. This has proved to be a very exciting challenge, especially with regards to expanding into new markets. Next on my list of objectives is to focus on aligning our business and technology objectives, which will ensure that we can dictate our own pace and set us on the right path to international success.
Your data-driven skills and experience have been a valuable asset to the company so far, how will you expand on these in your new role as COO Interactive?
We have a very strong vision of what we want to build, however, our customers often have other ideas on how to use our products. Because of this we've been able to utilise data and customer behaviour analytics as a great tool to drive us forward, while also helping us find a competitive advantage in the market. Naturally, customers expect the scalability and flexibility to grow their offering and we continue to optimise our products to facilitate that.
As GAMING1's new COO, what are your main goals and aspirations?
Ultimately, my long-term aspiration is to see GAMING1's growth and development explode way beyond our expectations by building an operational model based on scalability and speed. I would also like to see us consolidate our strong position as a market leader, while mounting a real challenge in new and emerging markets, such as the United States and the Netherlands.
With GAMING1 set to launch in the US and Netherlands towards the end of 2021, can you speak more about the company's growth plans? 
We already hold a strong market share in some of the biggest existing regulated iGaming markets such as Belgium and Portugal, and we now have a real opportunity to grow in betting, which is incredibly exciting.
Our flexible business model and the way we operate our brands, joint ventures and turnkey solutions allows us to take on exciting opportunities in the United States and Netherlands. Our plan is to double our revenue by 2025, outperform market trends and become a truly international operator.
Last but not least, plenty of the people in the industry know about your extensive track record – how are you looking to bring that expertise to the table in the coming years as we enter a new era of gaming?
Firstly, it's important to realise that people are the company, not just one individual. But in terms of how I'm going to bring my own expertise to the table, one day at a time! My approach has always been very straightforward: Be humble, have fun, and realise that difficult is not the same as impossible, as long as you're well prepared.
As a result of hard work, common sense and a strong desire to succeed, I've gotten to where I am today. With those principles in hand, I believe I can elevate the performance of our talented teams to deliver on this new era of gaming, whatever direction that may take.
Q&A with Ohad Narkis, CO-founder of PlayOJO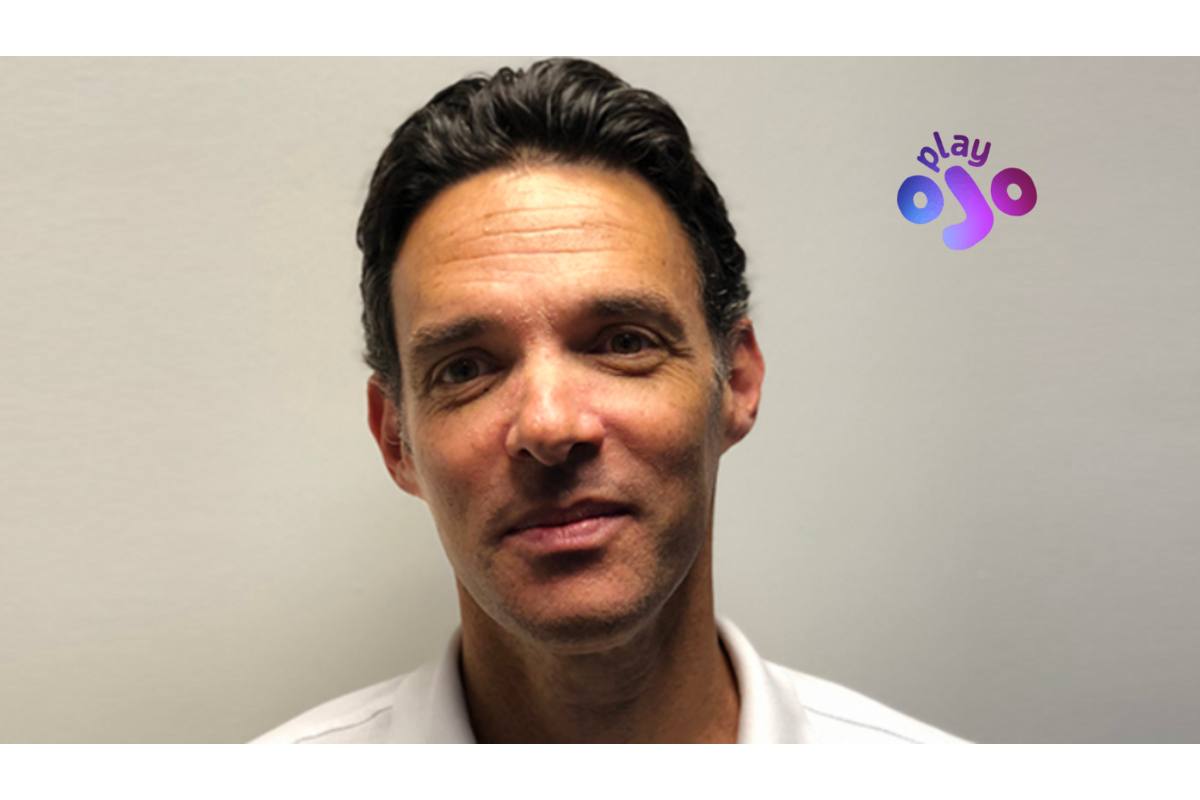 Reading Time:
3
minutes
Why did you choose Mexico for the latest LatAm market in which to launch PlayUZU?
We believe that Mexico has the potential to become one of the largest and most vibrant online casino markets in Latin America and a place where our PlayUZU brand and the unique player experience that we offer is a great fit. The market ticks a lot of boxes in terms of viability – it has a large population of 130+ million people, a diverse media landscape and sensible marketing regulations – which will allow us to hit the ground running and start to drive awareness and generate market share from day one. We are already live in other LatAm countries and will use the lessons we have learned in these markets to really make a splash in Mexico.
What opportunities do you see in Mexico and how does the market compare to others in Latin America? 
The biggest opportunity for us is that there is a strong appetite for online casino and video bingo among Mexico's large population but to date, the majority of online gambling brands live in the market have mostly catered to sports betting. PlayUZU is 100% focused on casino and bingo which makes us confident that we will be able to deliver a superior experience to players looking for a place to enjoy slots – we stock more than 3,000 in our lobby – table games, live dealer and, of course, video bingo. The focus on a more casual games offering also will allow us to target a different audience and seek advertising opportunities in less crowded media places.
How have you localised PlayUZU for the Mexican market? What can players expect when playing at the casino? 
So PlayUZU is the Spanish-language version of our flagship PlayOJO brand. This means the entire casino has been fully translated into Spanish and we also have a dedicated Spanish-speaking customer support team. In addition to this, we have localised the game lobby with slot content from providers that have proved to be popular in other Latin American markets.
It goes without saying that our live casino lobby is loaded with titles that have Spanish-speaking dealers and we have also added a wide range of video bingo titles from providers such as Zitro Gaming and Ortiz Gaming to meet the high demand we expect for these games. This will allow us to differentiate, as to date not many operators have added video bingo titles to their lobbies so this is an area where we can stand out from the get-go. We are also operating a fully localised peer to peer bingo product which we're confident will do very well in MX. We are leveraging our experience from operating as a successful UK bingo site to Mexico, which is a much less crowded bingo market and we are confident that together with our casino proposition PlayUZU will become the default destination site for casual players in MX.
While PlayUZU has been fully localised for Mexico, players can expect the same fun, fair and transparent experience that has made PlayOJO and PlayUZU household names in markets around the world. This includes no wagering requirements whatsoever.
How are you driving awareness of the PlayUZU brand in Mexico? Will you be using the same marketing tactics as in European markets? 
We plan to be aggressive with our marketing activity, as we have been in the other markets where we are active. In Mexico, this will include above the line campaigns, and we have already joined forces with two TV media companies so that we can really go big from the moment we launch. This includes plans for a bespoke PlayUZU TV show! We will also be running social media and paid media campaigns, as well as other marketing activities. Initially, campaigns will focus on educating players but with the same fun and entertaining approach that we have used in other markets.
What are your plans for the wider LatAm market?
We believe that Latin America will become one of the largest online gambling markets in the world, so it is a region that we are monitoring very closely to identify opportunities for PlayUZU. We are already in the advanced stages of securing a licence in Buenos Aires city, Argentina, through a joint venture with a local partner. The market has only just opened up, so we are really keen to enter and leverage the first-mover advantage.
We are also keeping a close eye on Brazil but to date, the focus has been on sports betting and it remains unclear whether online casino will be included in enabling legislation. If we see strong indications that it will be, then we will certainly make a play in the market.