High 5 Games CEO: How innovation is driving our tentpole games strategy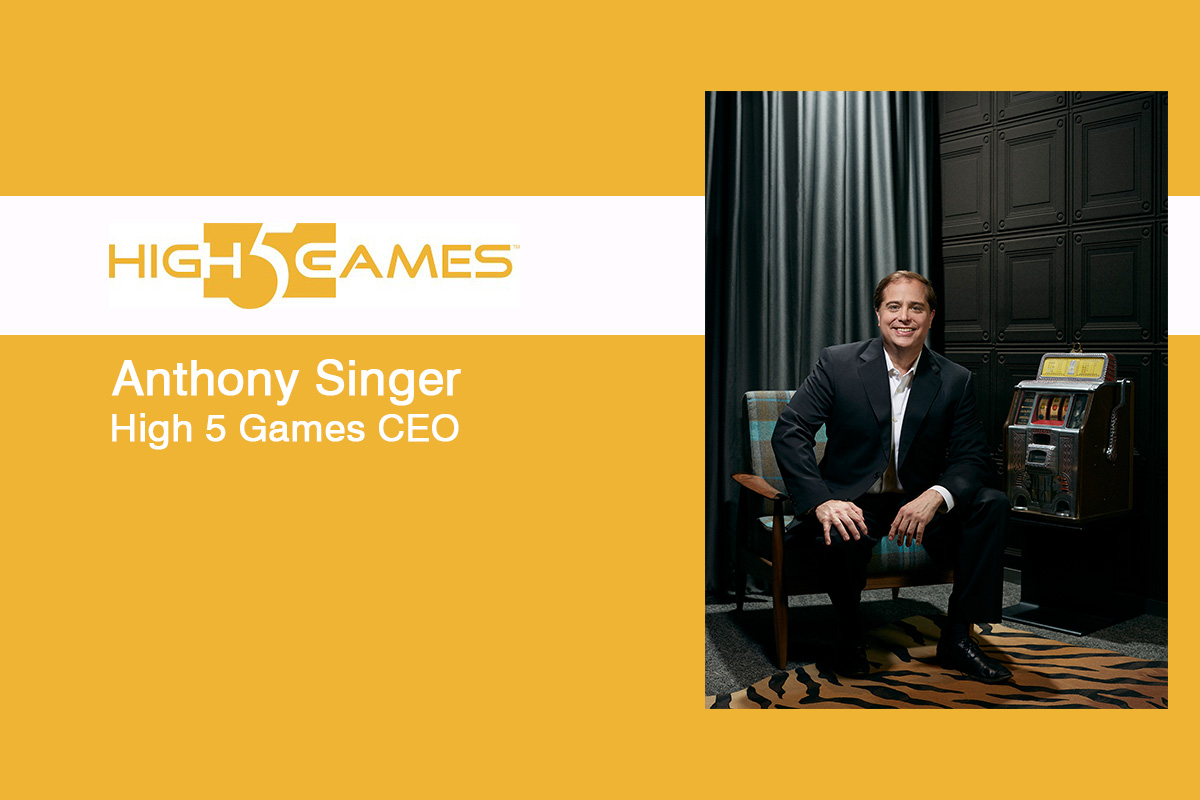 Reading Time:
4
minutes
New York-based slot developer High 5 Games built its reputation in the land-based sector and is now on the charge to make a name for itself in the online and mobile environment by delivering exciting new games to the European market and beyond.
Anthony Singer, CEO of High 5 Games, talks us through the company's tentpole games strategy and how it will create new gaming experiences never seen before.
European Gaming: You've recently announced a new strategy that will see High 5 Games (H5G) distribute regular tentpole games to the marketplace, what was the thinking behind this new approach?
Anthony Singer (AS): We're on a mission to deliver ground-breaking new games to the industry that will excite players, while also driving traffic for our operator partners. H5G slots to this day create a buzz on the casino floors all over the world, but we're now also focused on developing content that is designed specifically for the remote gaming markets. Driven by operator and player demand and feedback, this sharpened strategy will bring a high standard of games built from scratch.
European Gaming: Much of these games are set to include innovative features, what exactly can we expect to see in these titles?
AS: Innovation in games development is paramount in moving the industry forward. We're big fans of slots and play them constantly, so we're always looking at ways we can bring something new to the user experience. One of the standout features that H5G has brought to the market recently is Power Bet. This energetic tool, which boosts wins for 30 consecutive spins, is already proving very popular with players.
Another example is the Spin-crease feature that was integrated into our Triple Double Da Vinci Diamonds release. This fun mechanic locks more valuable symbols as the total amount bet increases, which is highlighted on the left-hand side of the reels. The total amount wagered is counted across all sessions, which allows users to return to the same position from when they last played.
In addition, these games will be backed by our innovative promo engine, which produces adaptive promotional offers driven by each player's behaviour. For example, the AI-powered platform will push extra free rounds depending on the current gameplay, which helps to engage players for longer periods and increases dwell time.
European Gaming: Given H5G's experience in the land-based sector, how are you approaching the development of the new online/mobile first games?
AS: In recent times we've done a hugely successful job in optimising land-based content for the online market, and with a slight adjustment to our approach to game design and development, these new tentpole games will allow us to further enhance the gameplay. It's a really exciting period for us, as this new strategy will help us to incorporate features that are targeted more for online and mobile users. The online environment allows for greater creativity and flexibility, and there are no boundaries to what we can achieve going forward.
European Gaming: 2019 has seen H5G ramp up its presence across Europe, how are your games performing so far with your new operator partners?
AS: It's no exaggeration to say that 2019 has been a standout year for the company, packed full of new operator partnerships and market expansion. It's great to see so many of our games now live across numerous tier one operators in Europe, with H5G titles including Way Out Wilds and Triple Double Da Vinci Diamonds becoming a real hit.
After securing our Maltese licence, we built on our momentum by going live in Sweden on the first day of the new regulated market opening up, and we recently secured games certification in Denmark. In the long term, High 5 Games has eyes for global expansion and our presence in Scandinavia is strategically central to growing the business internationally.
European Gaming: Do you have any further plans to extend your presence in the European market? Are there any particular regions you're looking to target?
AS: Absolutely – we will launch in Spain and Italy in the next few months, and are preparing to enter Portugal and Romania, with exciting new deals and game releases on the horizon. We'll also continue to expand in our homeland, as state legislators roll up the regulatory market shutters and open the gates to online casino content. Our recently completed direct integration and launch with the Stars Group means we want to be available to all their markets.
European Gaming: What can we expect from your next game release from your tentpole series?
AS: Our latest release Shadow of the Panther Power Bet brings a new twist on one of our classic releases, this time designed specifically for the online RMG market. With an expanded grid, this 8×5 slot follows the part man, part beast as he emerges from the darkness to navigate his way through the jungle.
As the title suggests, this new version now includes the Power Bet feature for the first time. There are four different Power Bet options to choose from, where players can turbo charge their wins for 30 consecutive spins at the cost of 10x, 20x, 30x or 40x the current stake, creating an exhilarating gaming experience. We're excited to offer these new tentpole games and are sure they'll become a big hit with players.
Furthermore, the game is supported by our unique promo engine that allows operators to push bespoke offers. For instance, the promotional platform offers a 50% discount on the entry to our Power Bet feature and works as an effective acquisition tool for operators.
Evoplay Entertainment: "ICE is one of the year's hottest fixtures – you'd be hard-pressed to find another event with so many operators and suppliers under one roof!"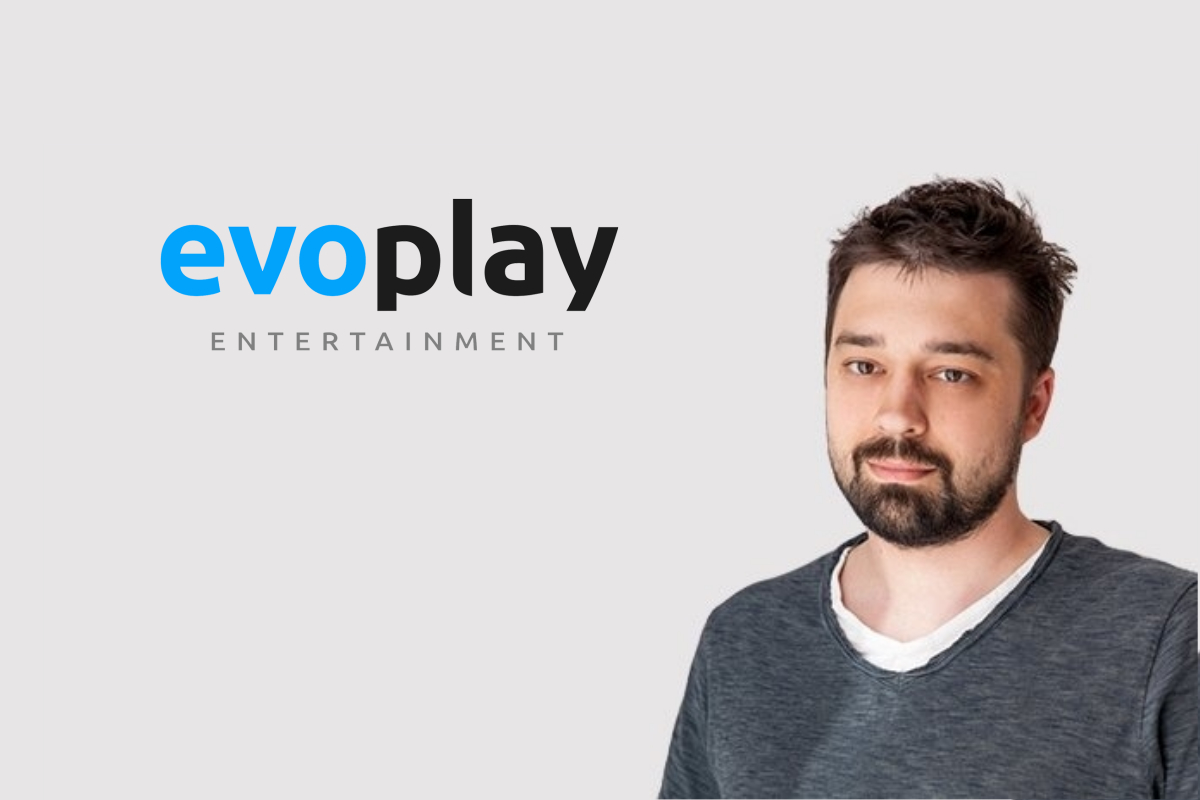 Reading Time:
3
minutes
We caught up with some of our favourite Eastern European suppliers to get the low down on what they'll be bringing to the show this year.
Next up is Ivan Kravchuk, CEO of Evoplay Entertainment
Another year, another ICE! What's Evoplay Entertainment excited about this year?
ICE is one of the year's hottest fixtures – you'd be hard-pressed to find another event with so many operators and suppliers under one roof. No doubt, this year as ever will prove to be crammed with fantastic business opportunities, highlight announcements, a million new trends, and of course my personal favourite … the latest tech!
Anything in particular we can look forward to at the Evoplay Entertainment stand?
Our founding goal has been to revolutionise gaming development with some of the best tech innovation that's out there, and when it comes to our stand, I can promise you this year will be no different.
We'll be kicking off with our 2020 portfolio, which has some fantastically engaging games that I'm excited to be showcasing. However, our main fixture that will grab the limelight will no doubt be Dungeon: Immortal Evil. As the industry's first RPG (think first-person adventure) slot, we've had to start from scratch when it comes to building it from the ground up. Everything from design to the game's mechanics – it has literally been a labour of love for our stellar development team, and I'm absolutely blown away with the result.
We've designed this game to give our operators a serious leading edge when it comes to capturing the attention of the millennial generation. The latest generation of customer is looking content not only for them – but also action-packed gaming that can be shared across their online communities; from streaming on Twitch to sharing on TikTok. Smartphones lie at the core of this gaming community ecosystem, and the next 10 years are going to be all about mobile-adaptive content.
We're seeing an ever-growing list of CEE companies getting in on the action at ICE – what's your take?
I'm not exaggerating when I say that CEE is now moving as fast as Silicon Valley. From Estonia to Ukraine, the region is crammed with fast-growing start-ups, groundbreaking new tech – and of course, some truly bright minds. The level of technical education at the majority of CEE universities is outstanding, and our talent pool is arguably one of the world's best. We're proud to be part of such an exciting, fast growing region.
And for the show – any predictions for hottest topics?
When it comes to slots, I expect it to be all about merging the lines between gaming and entertainment. In such a competitive market, it's imperative to capture the user's attention as quickly as possible. We can see the same outside of our industry with the current showdown between Netflix and HBO as they battle it out to offer the best content; and the same will no doubt happen in our industry. The US slots market, which is in many ways still untapped, is also going to be hot this year – and I'm very much looking forward to talking to our partners about their business roadmaps and vision for the market.
Any advice for first-timers?
Everyone will tell you about the importance of networking – but I think ICE offers far more than this. The speaking tracks are always fantastically educational, and I'd advise first-timers to look at taking advantage of the wealth of information on offer; especially when it comes to exploring trends outside of your gaming vertical.
With 10 sectors available I would advise my industry friends to think outside the box and learn something new and evaluate how it can benefit from your product or solution. Knowledge after all, is power!
Digitain: "Innovation, personalisation and gamification are definitely going to be the most exciting for us this year".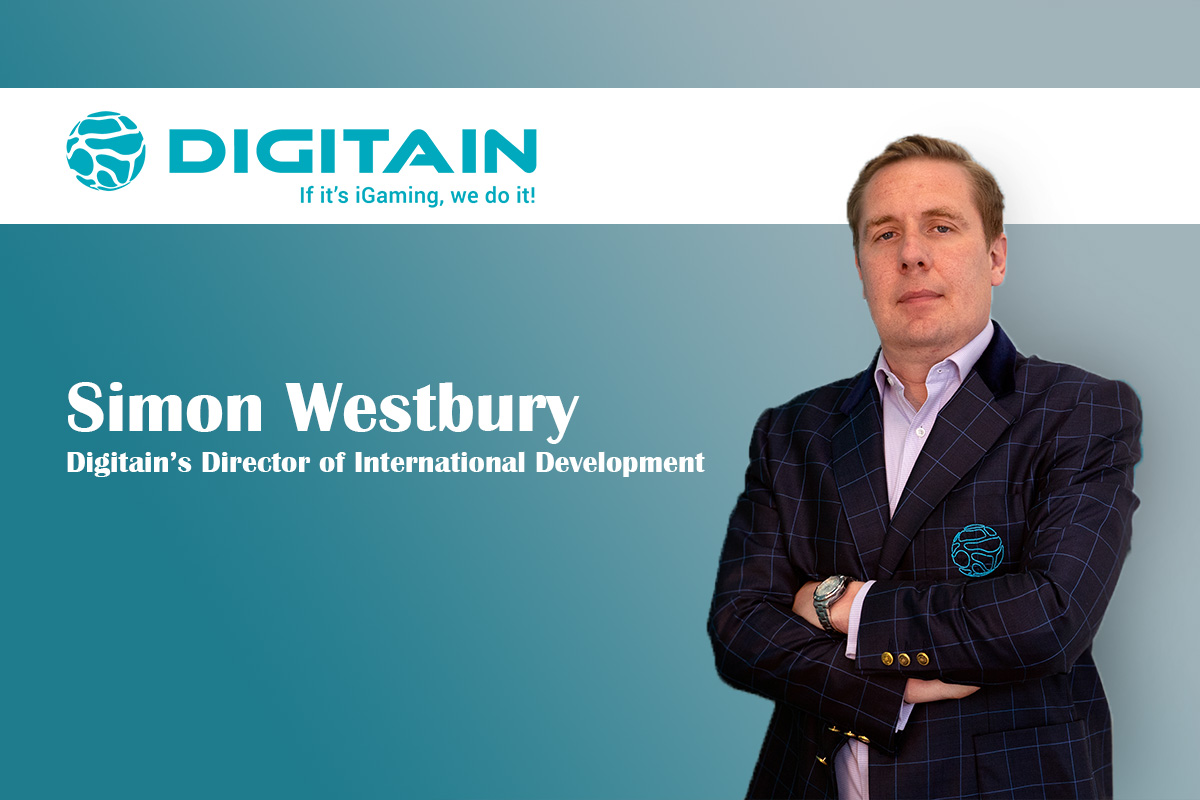 Reading Time:
3
minutes
With ICE only a day away, we caught up with some of our favourite Eastern European suppliers to get the low down on what they'll be bringing to the show this year.
First up is Simon Westbury, Head of International Development at Digitain.
Another year, another ICE! What's Digitain excited about this year?
As a tech company at heart, innovation, personalisation and gamification are definitely going to be the most exciting for us this year.
Innovation for Digitain is all about keeping our partners ahead of their rivals, as well as attracting and engaging the end-user. I'm thrilled to be showcasing our latest predictive AI modelling tools; able to personalise offerings and ensure that when players log on, they are able to immediately interact with the content they are looking for.
AI and predictive modelling can also go the other way too – our latest automatic match allocation program uses algorithms to automatically identify which traders are most optimal for each betting market – ensuring the most efficient pricing model is delivered to each of our partners.
Elsewhere, gamification, when integrated into a segmentation and customer retention strategy, is going to work wonders in the year ahead, and I'm excited to be taking our friends and partners through our latest strategies. A gamified experience – when merged with the right segmented customer, can drive players towards desired content at key times like never before. Combined with bonus rewards, competition against other players and other social elements, and you have an incredibly powerful tool on your hands for the year ahead.
Anything in particular we can look forward to at the Digitain stand?
Front and centre will be our comprehensive gaming and sportsbook platform. Providing operators with a one-stop-shop for success, it offers our proprietary, action-packed bonusing systems that will keep any player coming back for more.
At last count, we service over 100 partners around the globe with a user-friendly multi-lingual, multi-currency, customisable interface that can be easily integrated on any platform for both online and land-based operators, and I'm sure we'll have plenty more to add to that list by the time ICE has passed by.
As the industry's most flexible, scalable and modular sports betting platform, our sportsbook is serviced by more than 700 of Armenia's brightest trading minds, covering more than 35,000 monthly live events, 7000 leagues and 3000 betting markets. Stretching across every touchpoint imaginable, we cater for website, mobile, apps, terminals and the betting shops. Our gaming offering is also one of the industry's best, providing operators with a comprehensive package that totals more than 3000 slots, bingo and table games complete with live dealers.
As a global platform supplier, what would you advise operators to focus on at ICE this year?
If you want to stay ahead in 2020, focus on AI and deep data analytics. Having a toolkit that elevates the customer experience should be at the top of every operators' ICE shopping list, and those who don't take advantage of the latest tech are going to miss out on a lot of market share come ICE 2021.
In an increasingly crowded brand landscape, personalised Customer Relationship Marketing (CRM) powered by AI and data analytics is key to this. As competition increases, and customer bases and markets grow larger, it is becoming increasingly important for gaming operators to get more information about their customers in order to maintain, not to mention grow, their market share and build customer lifetime value.
While the gaming industry has championed the practice of customer relationship management already – CRM coupled with Digitain's data insights will ensure 2020 will see a whole new level of delivery thanks to our market leading tech – and that's before we even get into the cross-sell potential between sportsbook and casino.
And finally – are there any changes you'd like to see at ICE this year?
I'd like to do more to throw a light on markets outside of Western Europe and the US. I feel that sometimes as an industry we risk being too insular, and would argue that if you're not awake to fast-developing markets such as LatAm (and, by all means, throw in the likes of India, Japan and Africa), then any you're going to fall behind. The volumes in these jurisdictions are too consequential to be ignored.
Eastern Europe is a great example of this; with markets coming online at an exponential pace. In line with that, we're seeing some fantastic gaming conferences and summits being set up to cater to this fast-developing region; with the Prague Gaming Summit and Central Eastern European Gaming Conference being real standouts. Operators would do well to keep an eye an eye on this dynamic part of the world.
Moving further abroad, Latin America is another excellent market to consider; as well as its steady growth, not to mention its largely untapped status, operators can easily make big returns if they target the region with localised solutions. Furthermore, it is vital to acknowledge that this new wave rides on the crest of mobile – just witness the 19% year-on-year growth for mobile platforms in the region. These predictions project that there will be some 235m-plus smartphone users by 2021, and anybody looking to capitalise on the region's exponential growth would do well to get in on the ground floor.
Q&A WITH ELLEVENS ESPORTS OWNER GARETH BALE
Reading Time:
2
minutes

What is Ellevens Esports about?
Gareth Bale said: "On the pitch, my goal is always to win. With Ellevens Esports, that winning attitude is just as important. There are similarities between football and esports in that it takes real dedication and sacrifice to reach the top of your game. I am really excited to now have my own team and I am looking forward to Ellevens competing in major esports events all over the world."
What inspired you to launch your own esports team?
Gareth Bale said: "My interest in esports started about two years ago watching Ninja stream Fortnite and as a result I naturally progressed to watching FIFA and the FIFA Global Series. The competitive side was fascinating, so I decided I wanted to provide an opportunity for gamers that take esports seriously and to play for a professional organisation at the highest level.
"I am fortunate enough to have been a professional footballer from a young age playing at some of the world's best clubs and I feel there were lots of similarities between real life sport and esports. Therefore, I want to provide the best professional environment for gamers around the world and build an esports legacy."
Do you play esports?
Gareth Bale said: "When I'm not training or playing football, I love to play in online FIFA tournaments, but I'm definitely not an elite competitor.
Ellevens will hold a tournament to find gamers to join the team. What's your advice to players?
Gareth Bale said: "Enjoy it! Whatever you do in life you have to enjoy it so do your best, practice as much as you can and the rest will follow. One of the aspects that I love about esports is that it brings people together – it allows anyone in the world to try out for Ellevens Esports., it's a fantastic chance to become a professional gamer and I wish everyone good luck! I will be watching!"

ELLEVENS ESPORTS GAMERS
Tyler Phillips
Home country: Wales (Newport)
"Representing Ellevens is the proudest moment of my life. Gareth Bale is known all over the world, he is an idol for me, being from Wales. Playing for his team is a life-changing opportunity and is giving me that extra push to take my career to the next level!"
Ethan Higgins
Home country: England (Birmingham)
"Fans can expect to see Ellevens be one of the best teams in the world. Having Gareth Bale as co-owner is amazing as it's a completely new experience for all of us players."
Pedro "Resende" Henrique Soares
Home country: Brazil
"It is an honour to be part of Ellevens. Even though we are new in the scene, we already have a very strong team. Having Gareth Bale involved brings a lot of attention which is really exciting. Hopefully we will deliver our fans a number of championship titles!"