Week 6/2020 slot games releases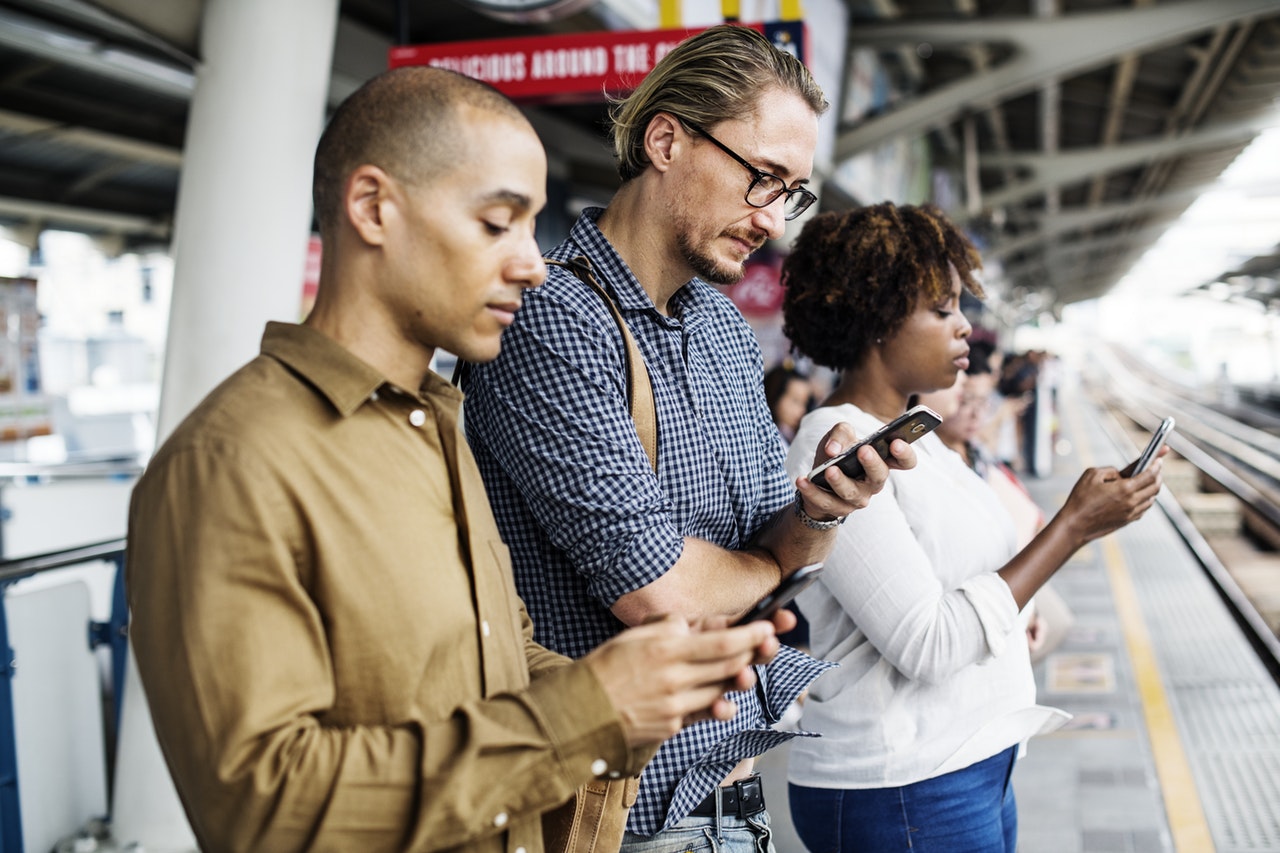 Reading Time:
5
minutes
Have a look at this week's latest slot game releases!
Relax Gaming, the innovative content provider and aggregation platform, has brought the world's greatest heroes together for giant wins in its latest release Heroes' Gathering. Players are taken on an exciting journey around a board game encircling this 5×3, 20 fixed pay-line slot, on a quest to achieve hero status and a maximum win of 400x their bet. Encountering knights and amulets along the way, this title is packed with engaging features. The frequently triggered Bonus Round requires three Bonus symbols to activate and is bursting with free spins and adventure. During the round, players collect one of three amulets for a chance to win a Gold, Silver or Bronze prize pot.
Promatic Group has announced another branded addition to its slot games portfolio, Disco King, featuring Zenon Martyniuk, the superstar of Polish disco polo music. Disco King is the second branded game released by Promatic. The previous branded slot was a great success, so the company decided to continue this trend.
Microgaming is going to launch a deadmau5 themed slot, based on the world-renowned electronic music artist's latest tour, cube v3. The game is designed by boutique game creator, Eurostar Studios. The game will bring two entertainment worlds together, giving electronic music lovers the chance to be spellbound by a deadmau5 gaming experience. Deadmau5 is one of the most popular and successful producers of electronic dance music on the planet, having released a wealth of successful albums and singles to date.
One of the best-selling arcade games of all time will be transformed for slot entertainment as NetEnt is set to launch Street Fighter™ II: The World Warrior Slot. The new addition to the supplier's branded games hall of fame will feature the iconic eight selectable characters – Ryu, Ken, E. Honda, Guile, Chun-Li, Blanka, Zangief and Dhalsim – as well as boss fights with Balrog, Vega, Sagat and the truly evil M. Bison.  Street Fighter II's genre-defining graphics, soundtrack and animations, as well as its gameplay, will be reflected as true to the brand and the original game as possible.
One of the world's most renowned and influential TV chefs is set to be top of the menu in NetEnt's licensed slots portfolio when his game launches later this year. Gordon Ramsey, notorious for his colorful language during his stellar global television career, is the new addition to NetEnt's growing library of branded content. Hell's Kitchen will incorporate Gordon's famous catchphrases, as well as imagery to tantalize the taste buds. The Hell's Kitchen and 24 Hours to Hell and Back presenter first graced TV screens in 1998 in the UK mini-series Boiling Point and has since become a global personality famed for his fiery temper and razor-sharp wit.
Microgaming has announced plans to unveil a new Game of Thrones® branded online slot later this year. The deal builds on a successful branded relationship with HBO that was penned six years ago when Microgaming launched its first Game of Thrones branded slot game in 2014. Marked for release later this year, Game of Thrones™ Power Stacks™ will feature some of the leading characters and personalities from the hit HBO® series Game of Thrones, ready to lead players on a new pursuit for rewards through the world of Westeros. The branded slot is being developed by Slingshot Studios, an independent studio that is providing innovative, high-quality content exclusively for Microgaming. Taking global mainstream audiences by storm, Game of Thrones is one of the most popular entertainment brands in the world.
Pragmatic Play has released its latest title, Super7s. The classic 3×5, five payline slot contains vintage fruit icons, alongside bells, Lucky 7s and a star-shaped scatter symbol. With its simple gameplay and lucrative win potential, Super7s can reward players with up to 1000x their stake if five of the Lucky7 symbols land on the same payline. Melissa Summerfield, Chief Commercial Officer at Pragmatic Play, said: "Super7s is an easy-to-understand game that appeals to classic slot fans across the globe. With a vintage theme, mixed with mammoth win potential, Super7s will have players praying for 7s across the reels!"
Yggdrasil, the innovative online gaming solutions provider, has unveiled its latest cutting-edge YG Masters title, Ice and Fire, with DreamTech Gaming. Two elemental enemies face-off across split 5×5 screens, sharing wilds as they are locked in their eternal battle. Wilds are mirrored across dual reel sets regardless of which side they land on, as wins create cascading features, while if players manage four or more winning cascades in a single spin, the free games feature is triggered, and they can pick an elemental dragon in their battle for glory. The free games feature is ultra-volatile, placing up to 150 extra wild symbols on the reels, with the ability to retrigger the bonus round in the mode, leading to colossal win potential.
Join the hunt for hidden treasure in the latest addition to Blueprint Gaming's slots portfolio, Pirates' Frenzy. In this 5×3 10-line casino style slot, three or more scattered pirate ships trigger the free spins round in which players can win up to 50 free games. Throughout the feature, the scurvy pirate gathers all the coin bag's in view to boost the standard win. Pirates' Frenzy is the first Blueprint game to incorporate the slot developer's new Power Play Bet mechanic, which allows players to activate an extra reel for up to six of a kind wins and more chances to trigger free games.
Ukraine Telecoms Regulator Orders ISPs to Block 32 Online Gambling Websites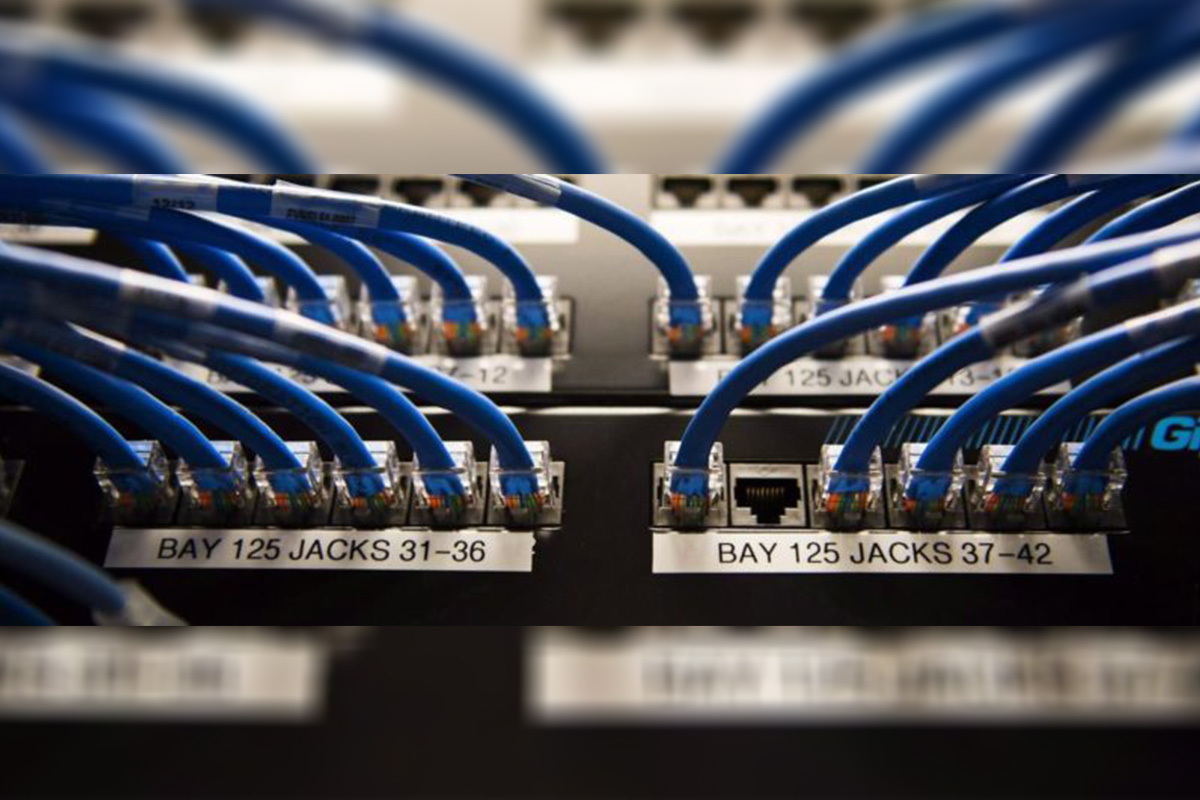 Reading Time:
< 1
minute
Ukrainian national telecommunications regulator the National Commission for State Regulation of Communications and Informatization (NKRZI) has called on internet service providers to block 32 online gambling websites. The websites include domains for PartyPoker, Pinnacle and CloudBet, as well as FastPay Casino, Yukon Gold, Golden Tiger Casino and BetChain.
The decision, which came at the order of the Chief Investigative Directorate of the Security Service of Ukraine, was based on a judicial decision by Oksana Hardina, judge in the Shevchenkovskiy District Court of Kyiv.
Hardina's ruling gave the telecommunications regulator the power to issue blocking orders against websites offering illegal content, including online gambling.
An appeal to the order may be filed to the Kyiv Court of Appeal, within five days of the issuance of the order.
GPA Calls on GAA to Ban Gambling Ads During Live Matches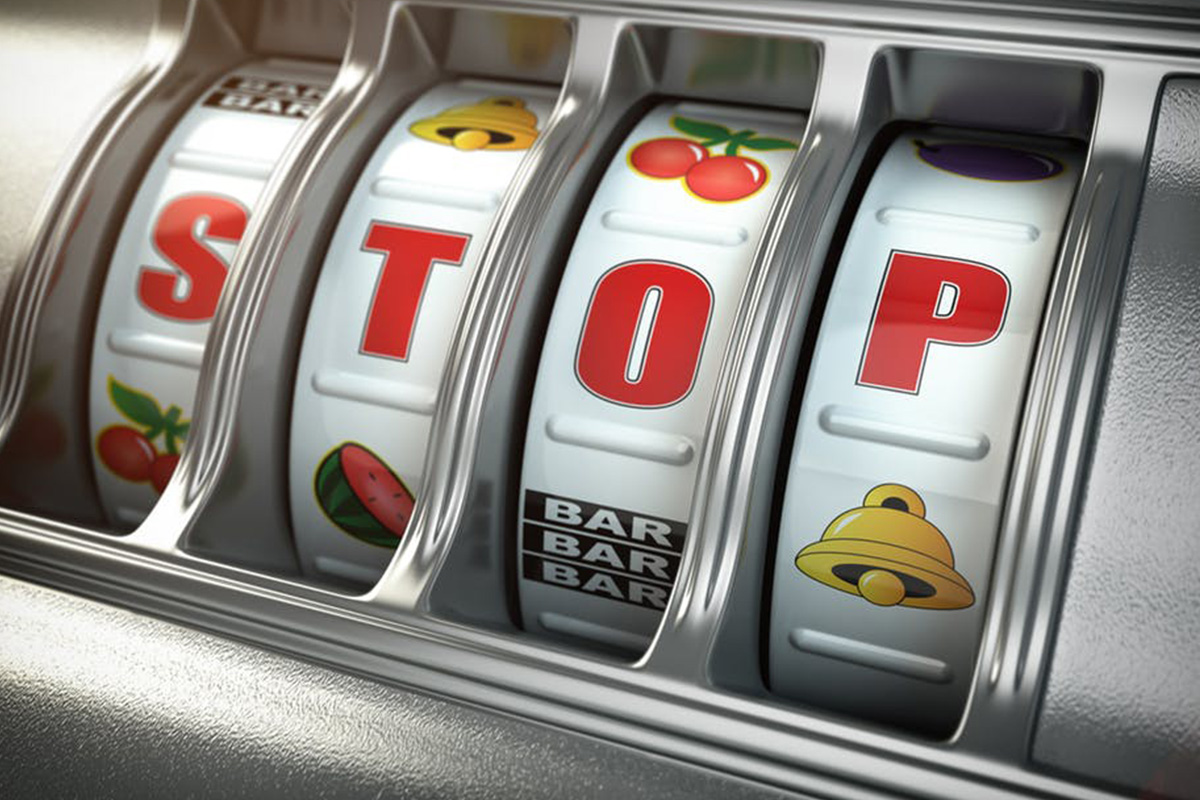 Reading Time:
< 1
minute
The Gaelic Players Association (GPA) has called on the Gaelic Athletic Association (GAA) to ban gambling ads during live matches.
The GPA has made formal contact with Croke Park on the issue and says "the GAA would become the first sporting organisation in the world to take such a step" if it were to back the proposal.
The GPA is seeking that no gambling advertisements be broadcast in commercial breaks during live coverage of Gaelic games and though it is questionable whether the GAA would be able to dictate to broadcasters on a matter such as this, the GPA believes the governing body would have enough heft to do so.
A GPA statement read: "Gambling promotion during GAA games presents a heightened risk to the welfare of all members of the GAA but particularly children and those most vulnerable to the perils of this destructive addiction.
"The proliferation of online betting and the availability of betting advertising around Gaelic Games has helped develop a worrying cultural issue with gambling in the GAA.
"We believe that the GAA, through its relationships with its broadcast partners, has the ability to prevent the broadcast of gambling ads during matches.
"Removing this intrinsic link between inter-county games and betting advertising reduces the risk of vulnerable members of the association developing issues with problem gambling."
"We're urging all delegates to support the views of the players at Congress and will share this information with them ahead of the weekend," Paul Flynn, chief executive of GPA, said.
Andrew Black – the mastermind behind Betfair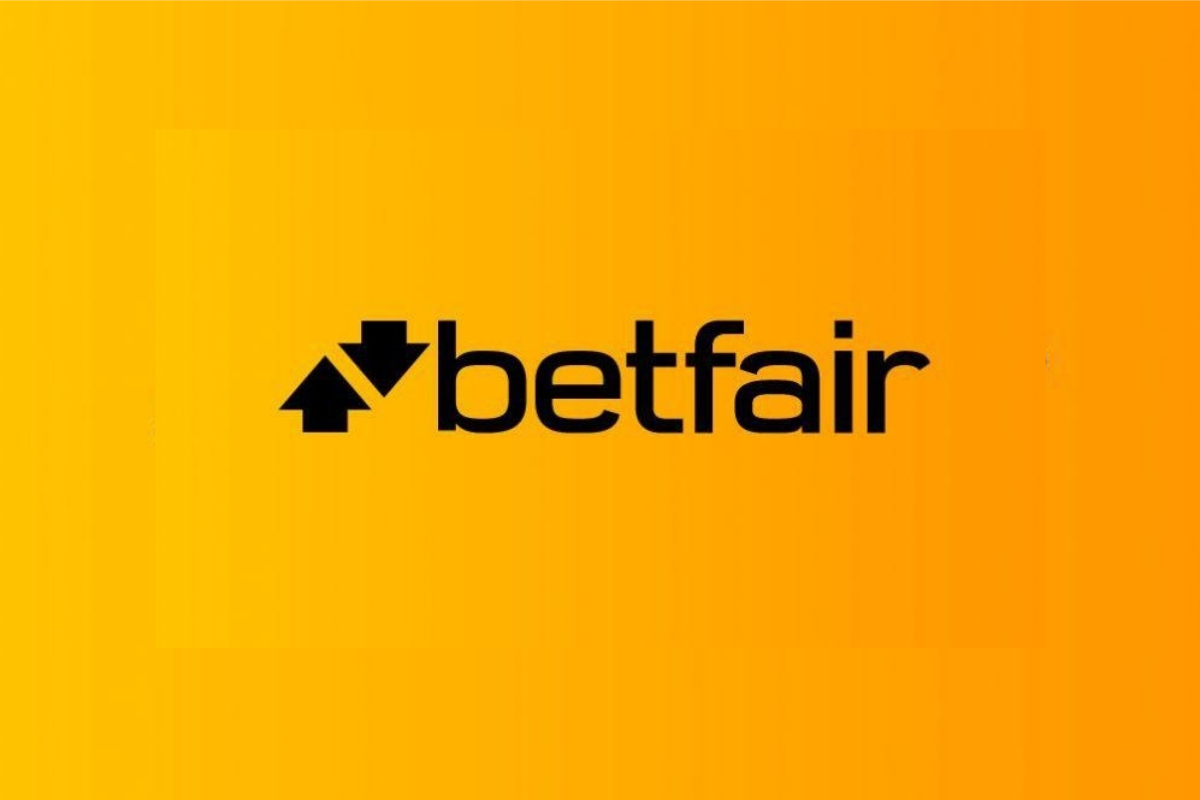 Reading Time:
4
minutes
This is not just another success story for online gambling – it is the story of the man who created a different bookmaker, different from other companies on the market! Andrew Black has laid the foundations for the best sports betting market around the world – Betfair, a company that has learned to be a leader since its founding.
Andrew Black's early years
Born in 1963, Andrew Black graduated from King's College School in London and decided to continue his studies at Exeter University, and his major was computer science. However, his university training was not finished as Andrew was passionate about betting and spent most of his time at local betting points rather than listening to his lecturers.
One interesting fact is that Mr Black's father was an outspoken opponent of gambling and participated in many campaigns against this activity and the laws that allowed it. If Andrew had followed his father's views, he might not have been able to deliver one of the best business ideas.
Before the idea was born
Andrew was forced to work for years as a regular employee for various companies.
In one of them, the US company Track Data, he was employed in customer service and development.
However, this job did not bring him the desired revenue and after a while he turned to betting again. The sport he was betting on was horse racing, and after his colleagues saw that Andrew was a pretty good expert, they even began to follow his predictions. It is known that in 1992 Andrew Black won £ 25,000 with a stake of just £ 20 after correctly guessing the winners of 2 of the big horse races in the UK.
These profits allowed him to fulfill one of his dreams – to buy a racing horse! After Andrew's prognosis continued to be quite successful, he chose to leave his permanent job, earning less than £ 30,000 a year.
Black continued to develop his skills as a bettor but at one point the losses began to spin out of control and he had to find permanent employment again. He started out as a trader at Boxall but stayed there for only a year. It was also one of the turning points in Andrew's life, because after that moment, he began his own career.
The idea behind Betfair
Andrew Black's life was full of ups and downs. After many career changes, after the successes and failures of being a professional bettor, Andrew Black took action and set up his own software company, which won partnerships with many other organizations.
By experimenting with different betting software, Andrew began to refine the idea of ​​a bookmaking business. At some point he decided to take the risk and put all his savings into his idea, the so-called Sports Exchange. However, his £ 50,000 could not be enough, so Black sought out other investors.
And he found one in Edward Ray – brother of Andrew's best friend, Jeremy. Edward was an investment banker and could definitely help develop the idea. After creating their business idea project, they sought new funds from venture capital funds. Also the two of them had some wealthy relatives and friends, from whom they raised quite a large sum, which with their funds totaled 1 million pounds! This amount was enough to allow the Betfair project to see the light of day in 2000!
What exactly is the sports exchange?
At that time, people had the opportunity to bet on the various sports events and markets that certain bookmakers offered them.
The idea of Andrew Black and Edward Ray was to create a different betting model. The Sports Exchange is an online platform that allows different people to offer markets and odds. That way, other people can bet their money on these odds and markets.
To a large extent, the model was borrowed from the financial exchanges, but implemented in sports betting. This model offered people a new way of betting that, in many cases, allowed them to bet better and get higher odds than the various bookmaking companies offered them.
Betfair's profit came from the commissions it collected on every settled bet. This business model works the same way today, with Betfair continuing to be the leader and offering the best Sports Betting Exchange.
A very important strategic step
At the same time that Betfair was created, another company, Flutter, appeared on the market, which uses a similar method of taking bets. A very successful move for Andrew Black and his colleague, Ed Ray, was to acquire Flutter in 2001, which gave them great power over the Sports Exchanges with 90% market share!
Andrew Black's life after the creation of Betfair
Only 2 years after the company was created, the two founders Andrew Black and Edward Ray received the Young Entrepreneur of the Year title.
Over time, the company began to offer casino-type bets as well as bets on multiple sports and, in the traditional way, with fixed odds.
In 2010, the company was listed on the London Stock Exchange, with a share price of £ 13. This means that its total value is £ 1.4 billion! Andrew himself owned 15% of the stock, providing him nearly £ 200 million.
And when Betfair was excluded from the stock market, after its acquisition by Paddy Power in 2016, one share of the company was worth £ 44! Andrew Black created but also helped tremendously in the development of Betfair over the years. Out of this sphere, he maintained his interest in horse racing.
Black is investing in various technology areas in the UK and is also emerging as a professional bridge player. Created by him, Betfair is currently one of the world's leading bookmaking companies and the sole leader in Sports Exchange betting. The company continues to grow and, after being acquired by its new owners, continues to innovate in the field of sports betting. It is one of the founding bookmakers of the Cash Out option and also implements features like ACCA EDGE and Price Rush!