Week 6/2020 slot games releases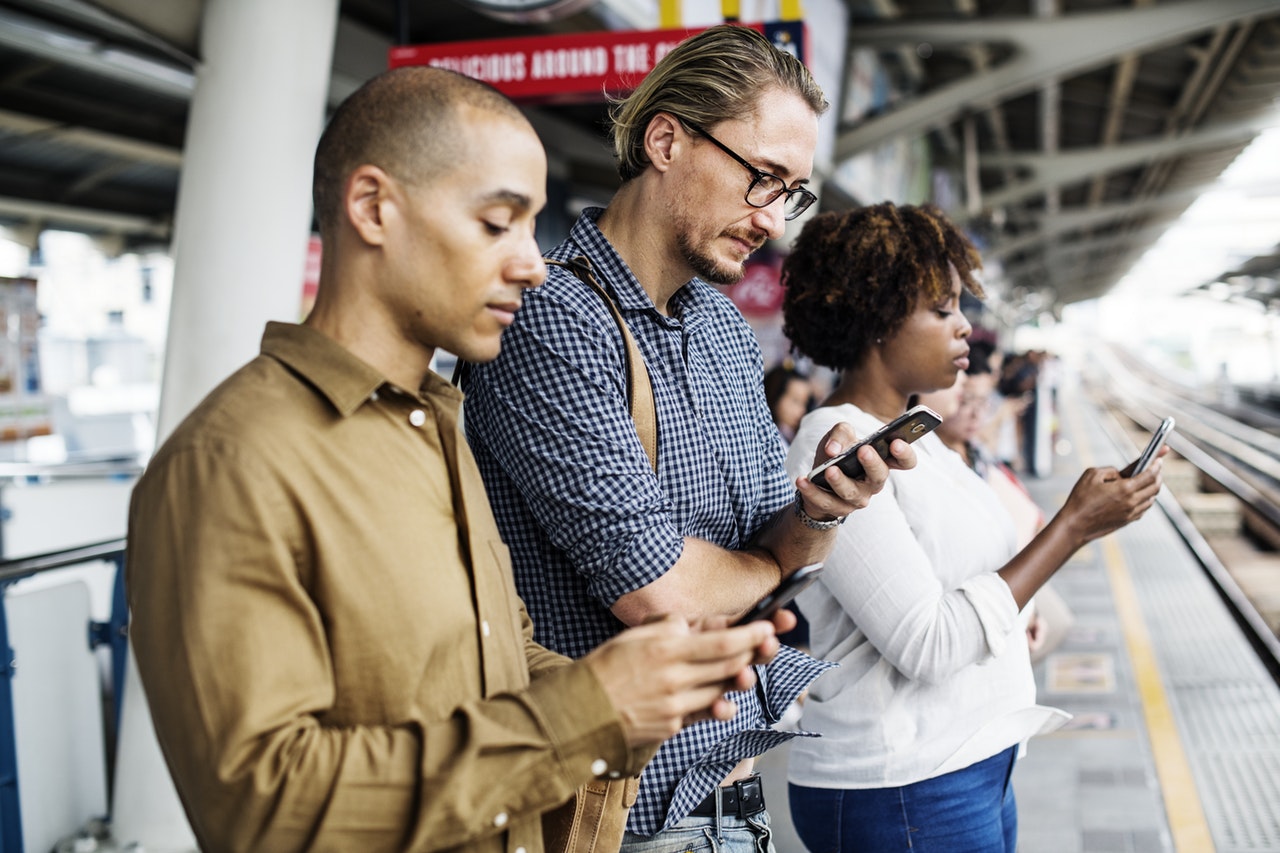 Reading Time:
5
minutes
Have a look at this week's latest slot game releases!
Relax Gaming, the innovative content provider and aggregation platform, has brought the world's greatest heroes together for giant wins in its latest release Heroes' Gathering. Players are taken on an exciting journey around a board game encircling this 5×3, 20 fixed pay-line slot, on a quest to achieve hero status and a maximum win of 400x their bet. Encountering knights and amulets along the way, this title is packed with engaging features. The frequently triggered Bonus Round requires three Bonus symbols to activate and is bursting with free spins and adventure. During the round, players collect one of three amulets for a chance to win a Gold, Silver or Bronze prize pot.
Promatic Group has announced another branded addition to its slot games portfolio, Disco King, featuring Zenon Martyniuk, the superstar of Polish disco polo music. Disco King is the second branded game released by Promatic. The previous branded slot was a great success, so the company decided to continue this trend.
Microgaming is going to launch a deadmau5 themed slot, based on the world-renowned electronic music artist's latest tour, cube v3. The game is designed by boutique game creator, Eurostar Studios. The game will bring two entertainment worlds together, giving electronic music lovers the chance to be spellbound by a deadmau5 gaming experience. Deadmau5 is one of the most popular and successful producers of electronic dance music on the planet, having released a wealth of successful albums and singles to date.
One of the best-selling arcade games of all time will be transformed for slot entertainment as NetEnt is set to launch Street Fighter™ II: The World Warrior Slot. The new addition to the supplier's branded games hall of fame will feature the iconic eight selectable characters – Ryu, Ken, E. Honda, Guile, Chun-Li, Blanka, Zangief and Dhalsim – as well as boss fights with Balrog, Vega, Sagat and the truly evil M. Bison.  Street Fighter II's genre-defining graphics, soundtrack and animations, as well as its gameplay, will be reflected as true to the brand and the original game as possible.
One of the world's most renowned and influential TV chefs is set to be top of the menu in NetEnt's licensed slots portfolio when his game launches later this year. Gordon Ramsey, notorious for his colorful language during his stellar global television career, is the new addition to NetEnt's growing library of branded content. Hell's Kitchen will incorporate Gordon's famous catchphrases, as well as imagery to tantalize the taste buds. The Hell's Kitchen and 24 Hours to Hell and Back presenter first graced TV screens in 1998 in the UK mini-series Boiling Point and has since become a global personality famed for his fiery temper and razor-sharp wit.
Microgaming has announced plans to unveil a new Game of Thrones® branded online slot later this year. The deal builds on a successful branded relationship with HBO that was penned six years ago when Microgaming launched its first Game of Thrones branded slot game in 2014. Marked for release later this year, Game of Thrones™ Power Stacks™ will feature some of the leading characters and personalities from the hit HBO® series Game of Thrones, ready to lead players on a new pursuit for rewards through the world of Westeros. The branded slot is being developed by Slingshot Studios, an independent studio that is providing innovative, high-quality content exclusively for Microgaming. Taking global mainstream audiences by storm, Game of Thrones is one of the most popular entertainment brands in the world.
Pragmatic Play has released its latest title, Super7s. The classic 3×5, five payline slot contains vintage fruit icons, alongside bells, Lucky 7s and a star-shaped scatter symbol. With its simple gameplay and lucrative win potential, Super7s can reward players with up to 1000x their stake if five of the Lucky7 symbols land on the same payline. Melissa Summerfield, Chief Commercial Officer at Pragmatic Play, said: "Super7s is an easy-to-understand game that appeals to classic slot fans across the globe. With a vintage theme, mixed with mammoth win potential, Super7s will have players praying for 7s across the reels!"
Yggdrasil, the innovative online gaming solutions provider, has unveiled its latest cutting-edge YG Masters title, Ice and Fire, with DreamTech Gaming. Two elemental enemies face-off across split 5×5 screens, sharing wilds as they are locked in their eternal battle. Wilds are mirrored across dual reel sets regardless of which side they land on, as wins create cascading features, while if players manage four or more winning cascades in a single spin, the free games feature is triggered, and they can pick an elemental dragon in their battle for glory. The free games feature is ultra-volatile, placing up to 150 extra wild symbols on the reels, with the ability to retrigger the bonus round in the mode, leading to colossal win potential.
Join the hunt for hidden treasure in the latest addition to Blueprint Gaming's slots portfolio, Pirates' Frenzy. In this 5×3 10-line casino style slot, three or more scattered pirate ships trigger the free spins round in which players can win up to 50 free games. Throughout the feature, the scurvy pirate gathers all the coin bag's in view to boost the standard win. Pirates' Frenzy is the first Blueprint game to incorporate the slot developer's new Power Play Bet mechanic, which allows players to activate an extra reel for up to six of a kind wins and more chances to trigger free games.
How Online Gaming Casinos in the UK Have Prospered During Lockdown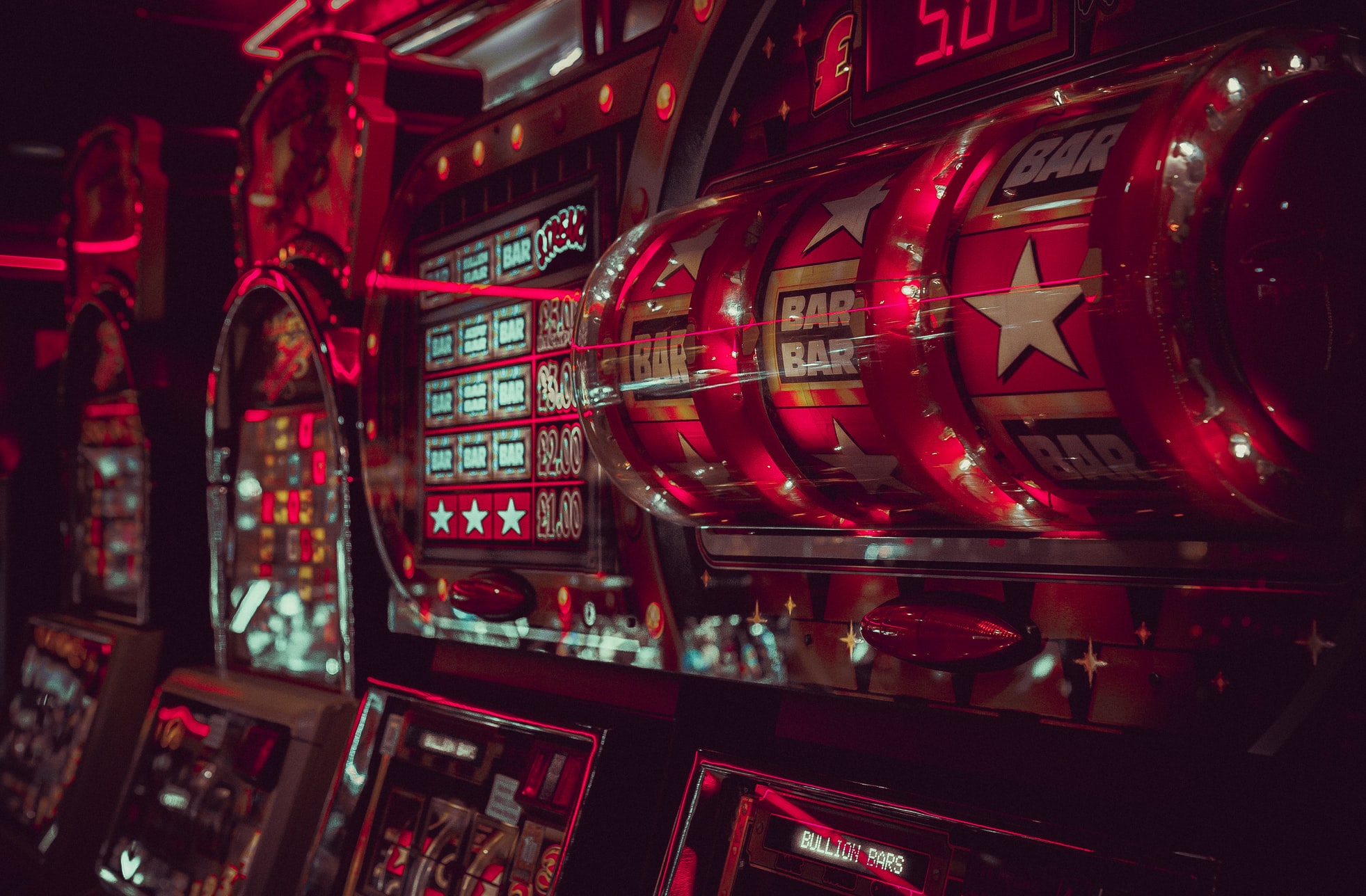 Reading Time:
2
minutes
COVID-19 has showcased just how severe a global pandemic can be. As well as causing social situations that are difficult to contend with, several industries also struggled due to the unforeseen ramifications of COVID-19.
However, this is not to say that there were no benefits to the pandemic. Sure, none of us wants the same thing to happen again, but those in lockdown were able to explore avenues of entertainment that they may not have considered before.
Despite the enjoyment, many obtain from online casinos, the results of the pandemic affected the world online casinos in different ways.
The Negative Impact of COVID-19 to Online Casino Businesses
Many will already know the awareness of gambling responsibility. In some countries, the Government has stepped in and placed limits on how much can be spent on online. For example, Sweden has seen a limit of 5,000 Swedish crowns a week.
Understandably, this measure has been put in place to ensure that there are not any financial implications for individuals once the lockdown is lifted. Still, it does mean that businesses will see a significant drop in income as a result.
The Positive Impacts of COVID-19 to Online Casino Businesses
Every business has had to deal with obstacles relating to the pandemic, but many online casino platforms have seen more interaction as a result of the lockdown, especially online casinos in the UK.
Firstly, despite the concern about those becoming addicted to online casinos, many people set themselves a realistic budget and enjoy gambling responsibility.
Given the lockdown measures in place, more people have adopted online casinos, as they can offer an experience that can be tailored to emulate the real thing in some instances. The crossover over to online gaming casinos in the United Kingdom meant that the userbase for various platforms increased dramatically.
One of the most popular platforms as of April 2020 for online casinos and other forms of betting is bet365.com, boasting an astonishing 20,883,957 users. However, the industry has a whole has seen several online casino platforms embraced as people find new ways of enjoying their favourite games.
Impressive numbers have also been seen with SkyBet with 15, 977,119 users and William Hill with 12,912,724.
In some instances, the online casino could be enjoyed via an app, whereas those searching for a more immersive experience are trying out the solutions that virtual reality can offer.
In short, people have found that the world of online casinos is much different from their original iteration many years ago. As well as offering a more immersive experience, there is also social interaction that makes playing casino games at home more fun.
Of course, responsibility needs to be at the forefront of each transaction. Still, many of the leading platforms have measures in place to ensure users are enjoying casino games without there being financial implications.
Real-world casinos will remain to be popular, but the pandemic has meant people have had to peek behind the curtain of online gaming and are pleasantly surprised by what they unearth.
Spain Bans Gambling Firms from Sponsoring La Liga Clubs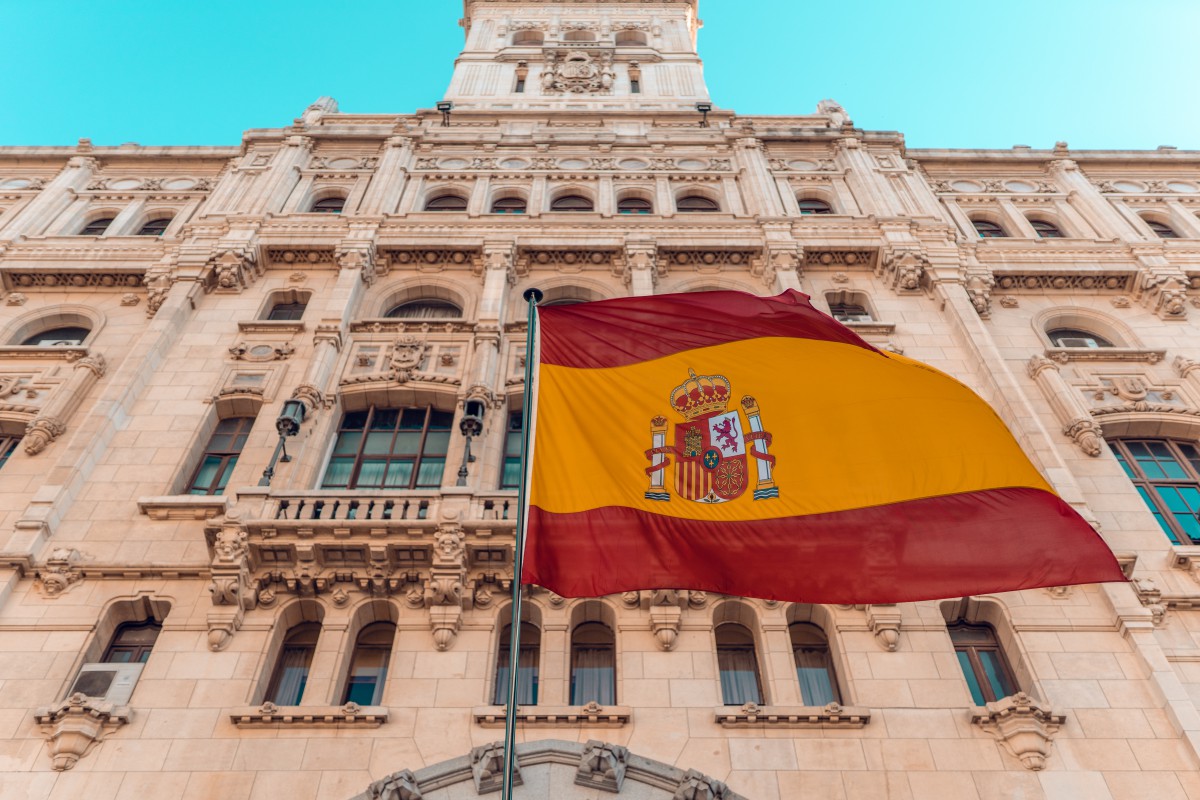 Reading Time:
< 1
minute
According to a report in El Pais, gambling companies will no longer be permitted to appear as front-of-shirt sponsors for La Liga clubs next season.
Spanish Minister of Consumer Affairs Alberto Garzón has proposed a series of measures which will toughen up regulations on betting companies, including restrictions to sponsorship agreements and advertising exposure. Currently, eight clubs in La Liga feature a gambling company as a main shirt sponsor.
The ban follows the approval of laws as part of Spain's "Royal Decree on Advertising" which currently permits a four-hour advertising window for betting companies, but does not authorise any exposure out of the timeframe.
In addition to the ban on shirt sponsorships, the new decree will prevent gambling companies from being allowed to sponsor stadium names nor any other aspect associated with the teams.
Garzón had altered the wording of the ruling to state that "sponsorship in sports T-shirts or equipment will not be admissible", with gambling companies already banned from featuring on youth shirts.
Altenar announced as Pen, Paper and Pamper Sponsor at MARE BALTICUM Gaming Summit 2020 (Tallinn, Estonia)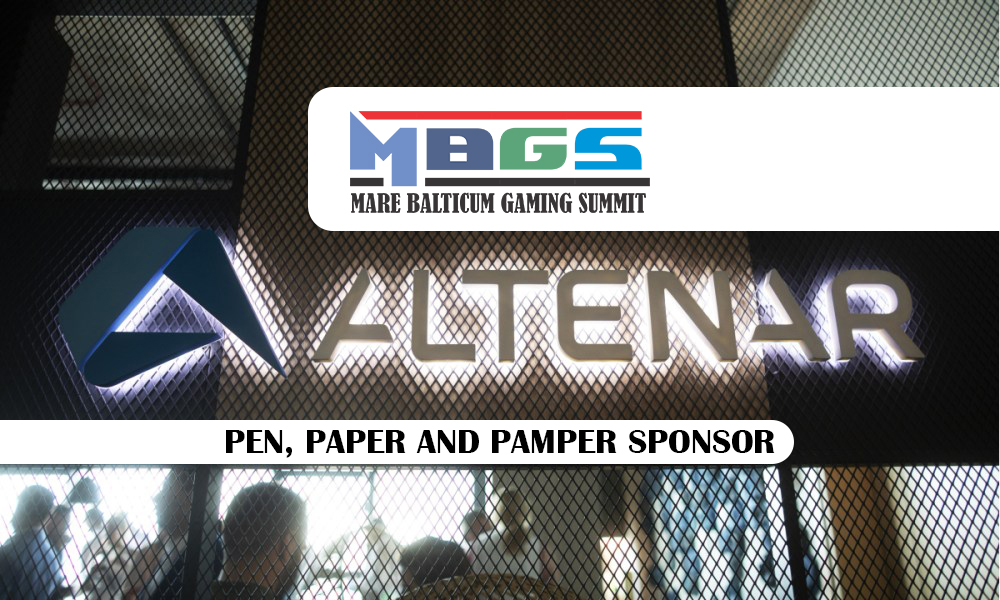 Reading Time:
2
minutes
Award-winning provider of sportsbook services will join the sponsors' list at MARE BALTICUM Gaming Summit (live conference).
The 3rd edition of MARE BALTICUM Gaming Summit and BSG Awards will be held on the 6th of August in Tallinn at Radisson Blu Hotel Olümpia Tallinn, and will address burning questions of the industry in Estonia, Latvia, Lithuania, Sweden, Denmark, and Germany.
Launched in 2018, MARE BALTICUM Gaming Summit, also known as the Baltic and Scandinavian Gaming Summit & Awards offers the opportunity for both new companies and veterans, to learn about industry insights and compliance update, while also being part of a group that is at the forefront of the gambling industry in Baltic and Scandinavian region.
The Summit approaches all regulatory and compliance related aspects of the mentioned markets, and also highlights some trending topics of the gambling industry.
Order your Delegate Pass or VIP Package (Delegate Pass +Accommodation) now!
Our team is are honored to announce that in 2020, we will have the support award-winning provider of sportsbook services, Altenar as the PEN, PAPER AND PAMPER SPONSOR of the event.
As mentioned above, Altenar is a provider of sportsbook services to licensed gaming operators. Ranging from "software-only"​ product offers to the provision of a fully managed sports betting platform stack, Altenar offers proven stability coupled with flexible and personalized service.
Their software is developed and operated in-house, whilst being powered by premium quality data feeds.
You can view their latest video on the following link:
As mentioned in earlier press releases, the conference is going ahead as planned and based on official sources, Estonia has allowed from June 1 for citizens from EU and EEA countries with a slow current spread of COVID-19 to enter the country without the requirement of a 14-day self-isolation period.
You can consult the list that is updated weekly on the following link.
MARE BALTICUM – The Baltic and Scandinavian Gaming Summit will once again bring together the leading companies in the Baltic and Scandinavian region for a full day of quality learning and networking with local regulators and industry experts.
You can find more details about the Agenda here or you can register here!
Browse the official event website here: www.marebalticumgaming.com
You can view the photo gallery from the inaugural event on the following link.
For further inquiries about the 2020 live edition of MBGS and BSG Awards (6 August – Tallinn, Estonia), speaking/attending/sponsoring options, make sure to send an e-mail to Andrada Bota (B2B Sales Executive at Hipther Agency) or subscribe to the weekly newsletter on the following link.
For media-related inquiries, please contact Alexandru Marginean (Marketing Specialist at Hipther Agency).