Affiliate company shares perspective on the proposed amendments to the German State Treaty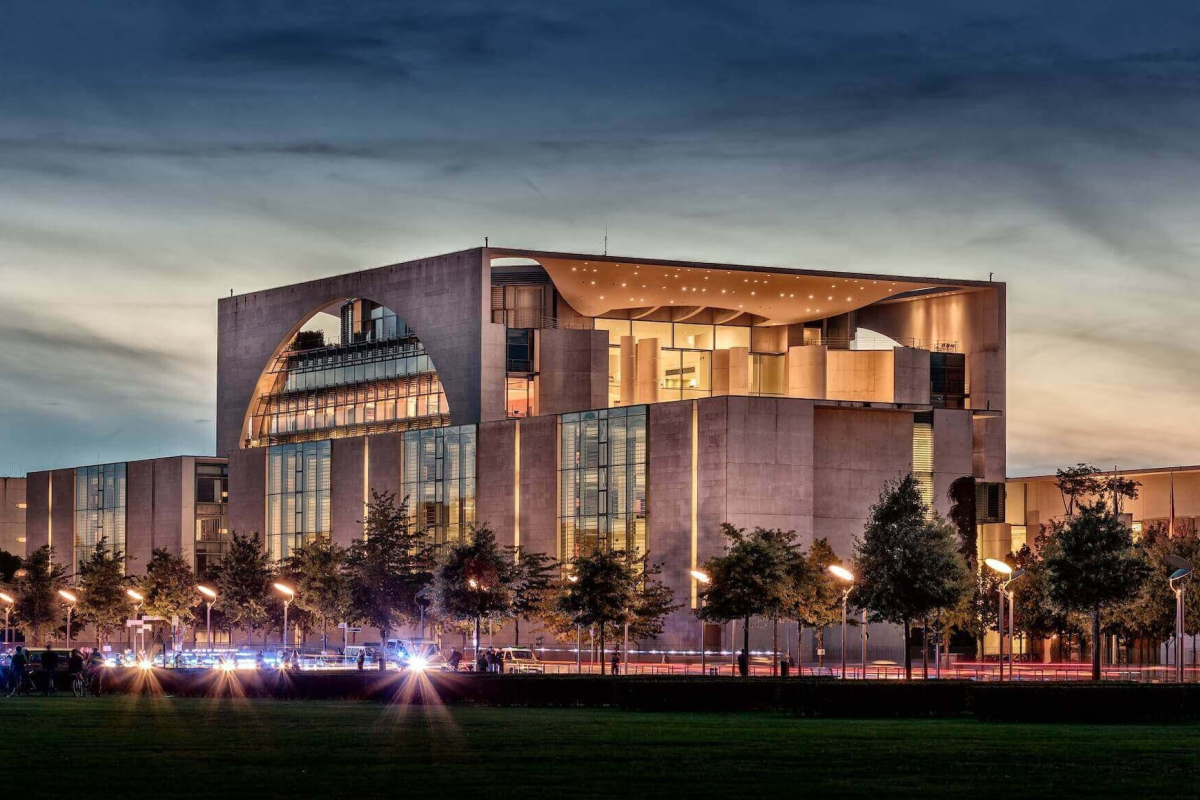 Reading Time:
2
minutes
The German online gambling market is the second largest in Europe, behind only UK. Revenue rose by 21% in 2019 and it has garnered the attention of all the major players in the iGaming industry the last couple of years. But the recent attention hasn't been all that positive, as they proposed new amendments to the State Treaty that could become a reality as of July 1st 2021. Loud criticism has been heard from the likes of affiliates and media firms, as well as operators.
If the suggested amendments to the State Treaty were to pass, affiliates could lose significant amounts of income from the German market. The suggestions contain heavy restrictions on advertising which basically rules out the affiliate business model. In addition, a monthly deposit limit of €1000 for all players were also proposed. 
Stockholm-based affiliate company Leadstar Media consider Germany as one of their main markets, where they operate MySportwetten.de. CEO Eskil Kvarnström shared his insights on the current situation in Germany.
– When I first heard that a new regulation was on the way in Germany I was positive. I think a regulated market is a good thing for the everyone involved, operators, affiliates and not least the players. 
What do you think about the amendments to the State Treaty that are now proposed?
– I'm not in favour of the current proposal, I think affiliates plays an integral part in the online ecosystem, regardless of industry. We serve a purpose not only to drive traffic to our partners, but to inform and educate players. Objective information must be available to the players in a sound market.
Do you think the affiliate role has been diminished by the lawmakers?
– I don't know if it's on purpose or not, if they know the value we bring to the industry. We scrutinize the operators and help players chose a licensed, trusted and safe company to play with. We help raise the standard in the industry, operators know that they will be the target of investigation which make them think twice about how they conduct themselves towards players. I think this should be the backbone of a healthy and regulated market that honours player protection and a safe gambling environment.
What can you do to help the regulators rethink this?
– We and our industry colleagues have to get our perspective out there in front of the right people. That is something we are seeing now, with EGBA and Vaunet raising their voices against these amendments. Ultimately I think it will be reworked and that affiliates will have its place even in the future.
Have it impacted your German-faced products and are you planning any changes?
– We constantly make changes to improve our products and the German market have been subject to some interesting changes lately. Not long ago we had the PayPal situation which we had to adapt to, for example. We have seen some of our partners drop out of the market as well, which we have had to deal with. But we will wait and see where all of this lands before we make any drastic changes to our current strategy. Much can happen before July 2021.
N1 Partners Group launches an exclusive club for the members of the affiliate program only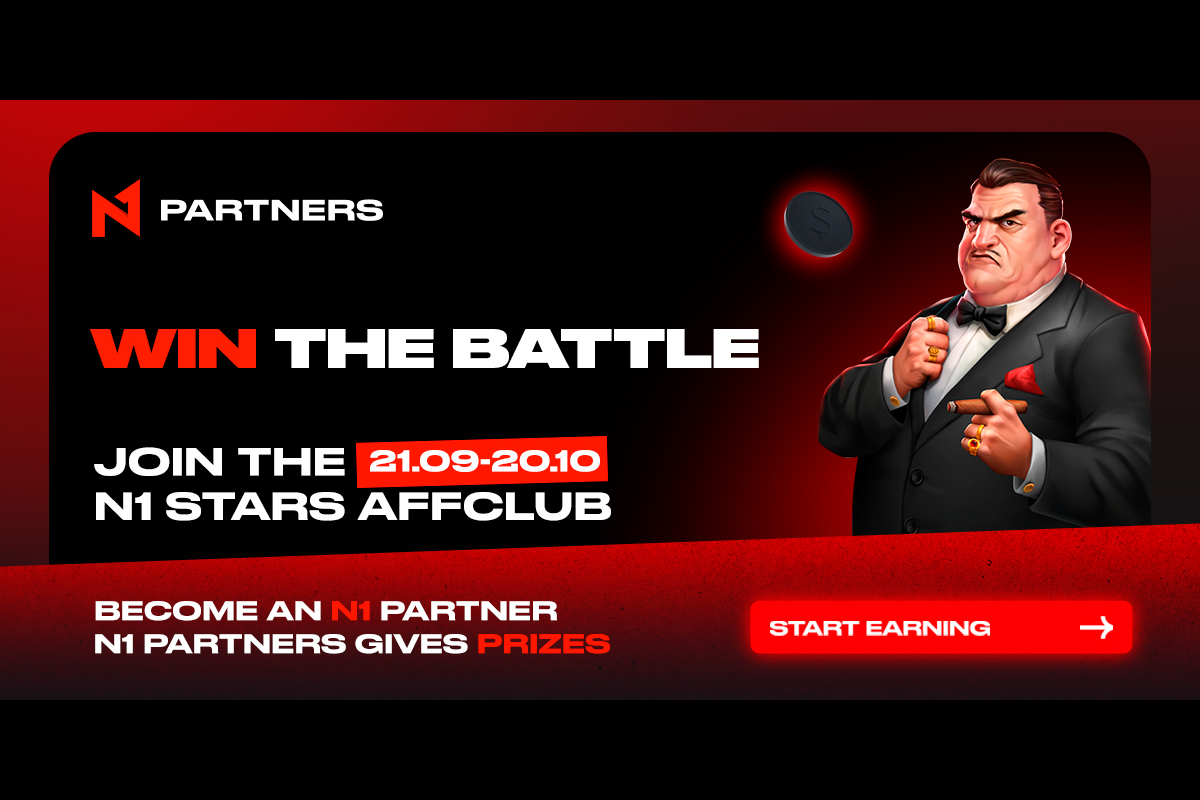 Reading Time:
2
minutes
The company is launching a new way for the members of the N1 affiliate program to take advantage of their FTD figures and earn well-deserved prizes by competing with others for the best results.
N1 Partners Group came up with a great way to encourage the affiliate program members to strive for ever better results and feel appreciation for their hard work.
From September 21 to October 20, the members of the N1 affiliate program are encouraged to join the N1 Stars AffClub and compete with each other for well-deserved prizes. All in all, there are four nominations for each segment: 35+, 85+, 150+, and 350+ FTDs. One would be qualified to join the club if they have provided 10+ FTDs. Only the following Geos produce eligible SEO & PPC traffic: Australia, Austria, Switzerland, Kuwait, Canada, Denmark, Germany, Finland, New Zealand, and Norway. Personal N1 managers will help the interested members to learn all the details and define their segment. Naturally, those who join the club earlier get an advantage in the competition.
As the saying goes, always aim for the moon. Even if you miss, you'll land among the stars!
Why join the N1 Partners affiliate program?
N1 Partners is a multi-brand affiliate program that includes online casinos and betting. The portfolio of N1 Partners Group boasts such brands as N1 Casino, Slot Hunter, Joo Casino, N1 Bet, and others. The company's projects offer an innovative experience to their audience. Each online casino is localized for a particular GEO, considering different audiences' preferences. ‍User retention is paramount, with a lot of work developing the loyalty system, numerous bonus programs, 24/7 support, VIP service, and a call center. There are exclusive promotions on the most popular projects constantly attracting new audiences: Mystery Drops and Lucky Spin.
The company builds relationships with its partners on trust, openness, and honesty, providing fast feedback on traffic and guaranteeing timely affiliate payouts without negative carryover. All of this is confirmed by the figures – after all, more than 7,000 partners from different countries choose to cooperate with N1 Partners.
N1 Partners Group is a company with expertise in online entertainment. The team's goal is to provide high-quality casino and betting products that meet the needs and expectations of players and partners alike. Today, N1 Partners Group unites N1 Casino, N1 Bet, Slot Hunter, Joo Casino, and the N1 Partners affiliate program.
Leadstar Media Launches Betting Bonus Comparison Site in Nigeria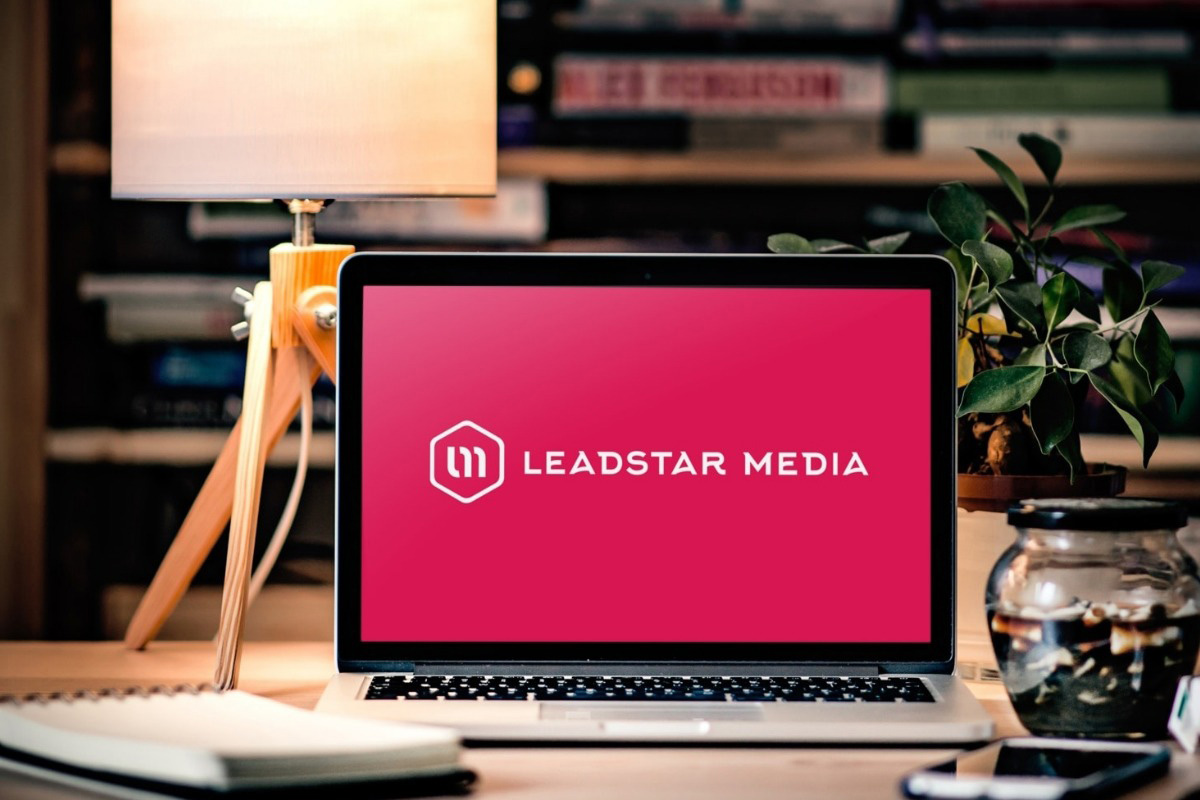 Reading Time:
2
minutes
iGaming affiliate Leadstar Media has expanded its presence in the Nigerian market with the launch of Betting Bonus Nigeria, a bonus comparison site for Nigerian players.
Betting Bonus Nigeria is the latest in the series of bonus comparing sites in the bonus vertical of the company, joining sister sites in the US, India and the Netherlands.
The new website is focused on comparing betting bonuses offered by betting sites operating in the Nigerian online sports betting market, with a view to simplifying the process of choosing a bonus offer.
Additionally, users will have information such as the terms and conditions, wagering requirements, bonus validity period and how to claim the various betting bonuses at their fingertips.
Jacob Ljunggren, Leadstar Media Product Director, is confident that the website will provide immense value to Nigerian players.
"We are excited about the launch of Betting Bonus Nigeria. The idea of the website was conceived with Nigerian punters in mind," Ljunggren said.
"There has been a consistent surge in the number of sports betting sites offering welcome bonuses to players in Nigeria and we feel the need to provide a high quality bonus comparison site to assist players in choosing a betting bonus that suits their needs."
"By using the website, our users will enjoy unbiased review of welcome bonus offers and promotions of bookies in one of Africa's largest igaming markets," Ljunggren added.
Editor-In-Chief of Betting Bonus Nigeria, Ayo Adesanya, spoke of his excitement at the launch of the site, and assured Nigerian bettors that they can count on the site for the very best bonus offers in the Nigerian market.
"We are going to provide helpful content to help our users choose the best bonus available in the market."
Adesanya, who has over a decade of betting experience in Nigeria, explained that the site will put the needs of Nigerians on the front-burner, helping to provide answers to every query they may have about betting bonuses in Nigeria.
The editor assured that Betting Bonus Nigeria will be updated regularly with up to date information about offers and promotions, as well as changes in the already existing offers.
RacingTV joins forces with 2mee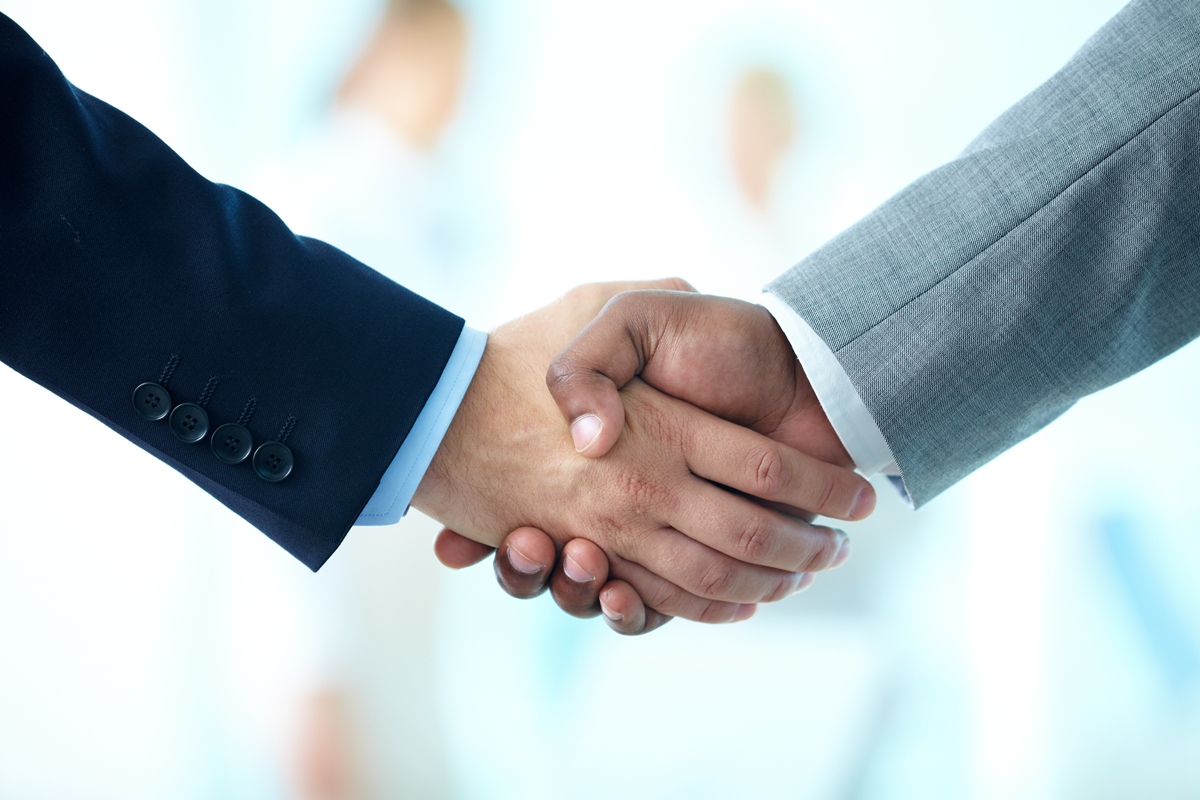 Reading Time:
2
minutes
Affiliate powerhouse is allowing its operators to leverage the power of direct human messaging with trial campaigns hitting engagement rates of 38%
2mee, the Direct Human Messaging platform that helps online gambling companies take player communication and engagement to the next level, has joined forces with RacingTV so that the affiliate powerhouse can offer its technology to operators.
This means that online sportsbook brands working with RacingTV can create human hologram messages and use them to drive bettors to their sites.
RacingTV partners Bet Victor and SkyBet have been trialling the technology for several weeks now and across various campaigns have been able to achieve unrivalled rates of engagement and conversion.
One messaging campaign has performed particularly well with Bet Victor ambassador Harry Redknapp delivering a new player bonus offer which hit an engagement rate of 38% with his hologram message.
2mee's patented technology allows gambling operators and affiliates to send Human Hologram Messages directly to customers in a way that demands their absolute attention.
It has been deployed by big-name brands such as BetFred and Sportsbet.io on their own websites and apps to leverage the power of emotional intelligence to boost acquisition and retention, and deliver KYC and compliance messaging with empathy.
Now operators can maximise their ambassadors and brand reach on third-party affiliate collateral as well.
2mee has been designed to do everything a volumetric studio can do but from a mobile phone. The user simply records the person delivering the message from any setting then 2mee recognises the face and cuts out the surrounding clutter, focusing the viewer on the person and the message.
James Riley, CEO of 2mee, said: "We are thrilled to be working with the innovative team at RacingTV and for its operator partners to be able to use our technology to send direct human messages to bettors. This really does allow them to stand out from the crowd and take engagement and conversion to the next level.
"Emotional marketing is absolutely the most effective way to engage and communicate with consumers and what better way of fostering this connection than via a face-to-face message. 2mee allows operators and affiliates to do just that."
Clive Cottrell at RacingTV, added: "Quite frankly, we haven't seen engagement and conversion rates like it. While running hologram campaigns, both BetVictor and SkyBet were our top-performing brands on the pages where the hologram messages were active.
"As an affiliate, this not only allows us to acquire increased volumes of new customers to our operator partners, but we too benefit from enhanced engagement, conversion rates and affiliate revenue streams."
Luke Zgaga, Head of Acquisition UK at Bet Victor, said: "2mee's value proposition through offering a unique human hologram message to prospects was exciting for us to test and exceeded our expectations. We saw strong results and far beyond the engagement levels we get with static image formats and look forward to working with them in the future."