Affiliate company shares perspective on the proposed amendments to the German State Treaty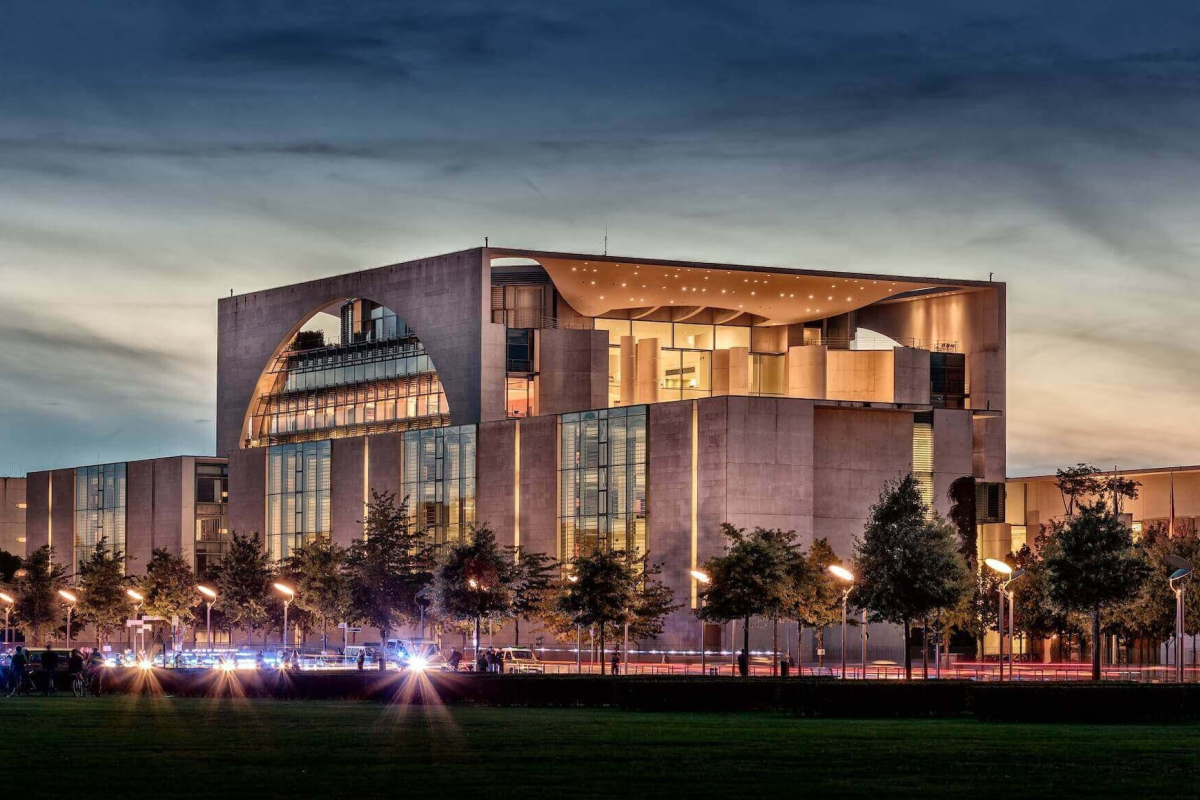 Reading Time:
2
minutes
The German online gambling market is the second largest in Europe, behind only UK. Revenue rose by 21% in 2019 and it has garnered the attention of all the major players in the iGaming industry the last couple of years. But the recent attention hasn't been all that positive, as they proposed new amendments to the State Treaty that could become a reality as of July 1st 2021. Loud criticism has been heard from the likes of affiliates and media firms, as well as operators.
If the suggested amendments to the State Treaty were to pass, affiliates could lose significant amounts of income from the German market. The suggestions contain heavy restrictions on advertising which basically rules out the affiliate business model. In addition, a monthly deposit limit of €1000 for all players were also proposed. 
Stockholm-based affiliate company Leadstar Media consider Germany as one of their main markets, where they operate MySportwetten.de. CEO Eskil Kvarnström shared his insights on the current situation in Germany.
– When I first heard that a new regulation was on the way in Germany I was positive. I think a regulated market is a good thing for the everyone involved, operators, affiliates and not least the players. 
What do you think about the amendments to the State Treaty that are now proposed?
– I'm not in favour of the current proposal, I think affiliates plays an integral part in the online ecosystem, regardless of industry. We serve a purpose not only to drive traffic to our partners, but to inform and educate players. Objective information must be available to the players in a sound market.
Do you think the affiliate role has been diminished by the lawmakers?
– I don't know if it's on purpose or not, if they know the value we bring to the industry. We scrutinize the operators and help players chose a licensed, trusted and safe company to play with. We help raise the standard in the industry, operators know that they will be the target of investigation which make them think twice about how they conduct themselves towards players. I think this should be the backbone of a healthy and regulated market that honours player protection and a safe gambling environment.
What can you do to help the regulators rethink this?
– We and our industry colleagues have to get our perspective out there in front of the right people. That is something we are seeing now, with EGBA and Vaunet raising their voices against these amendments. Ultimately I think it will be reworked and that affiliates will have its place even in the future.
Have it impacted your German-faced products and are you planning any changes?
– We constantly make changes to improve our products and the German market have been subject to some interesting changes lately. Not long ago we had the PayPal situation which we had to adapt to, for example. We have seen some of our partners drop out of the market as well, which we have had to deal with. But we will wait and see where all of this lands before we make any drastic changes to our current strategy. Much can happen before July 2021.
Esports Entertainment Group Begins Onboarding Hundreds of Affiliate Partners to Newly Relaunched VIE.gg Esports Betting Platform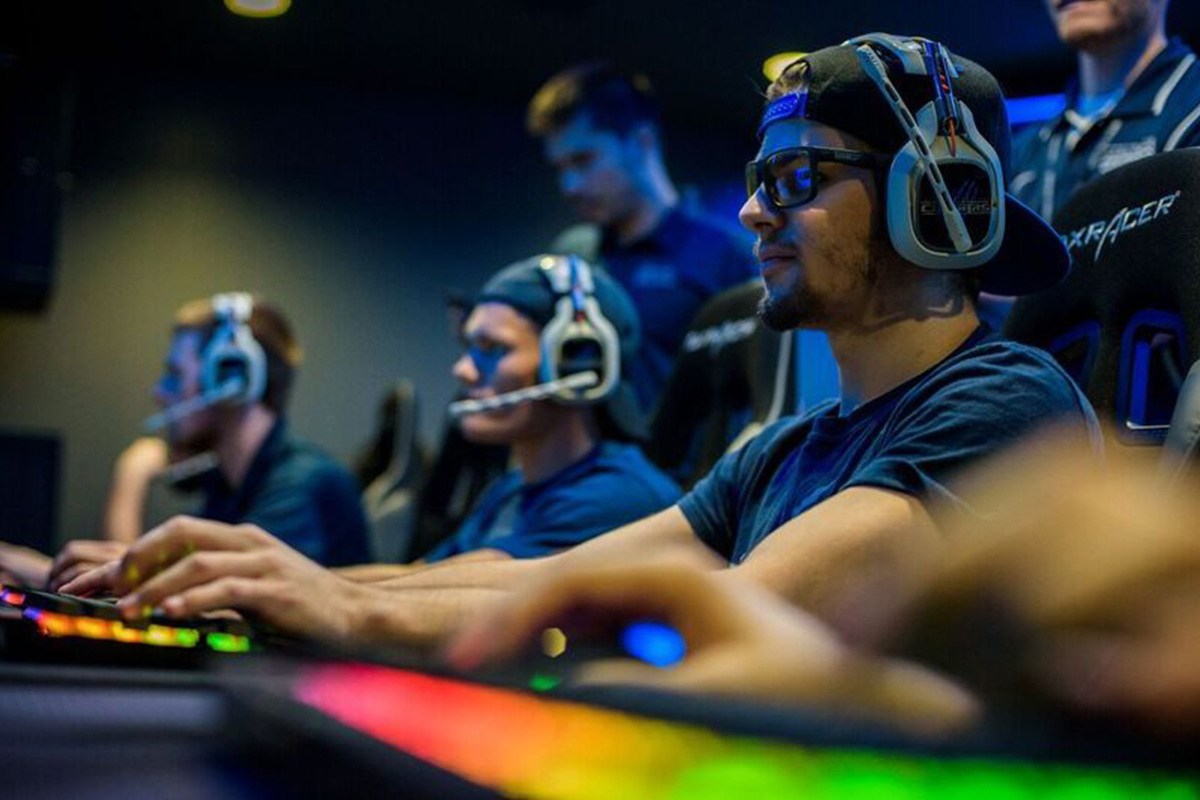 Reading Time:
2
minutes
Esports Entertainment Group, Inc., a licensed online gambling company with a focus on esports wagering and 18+ gaming, has officially begun onboarding hundreds of affiliate marketing partners to its newly relaunched VIE.gg wagering platform. The affiliate partners include esports teams, influencers, streamers, leagues, and super affiliates from Asia, Europe, North America and South America. The Company believes its Affiliate Marketing program will play a significant role in its organic growth.
MALTA LICENSE AND NASDAQ LISTING ARE MAJOR ATTRACTIONS FOR AFFILIATES
The Company's recently announced Malta gaming license and recent listing on NASDAQ are cited by our affiliate partners as very strong factors in their decision to partner with VIE.gg.  Though the Company first began registering a small sample of interested affiliates in 2018, these two factors have generated noticeable enthusiasm from existing and new affiliates who take great comfort in knowing the Company is working within one of the strictest licensing and listing regulatory environments, as compared to private operators.
Moreover, the Company's financial strength as a result of its successful $8.4million public offering now provides VIE.gg with the resources necessary to support and grow its soon to be large affiliate partner base.
"Our Affiliate partners are a very important part of our organic growth strategy in 2020 and beyond, so it has been a high priority of ours to provide the comfort and security they need to partner with us and drive their valuable global audiences to VIE.gg," said Grant Johnson, CEO of Esports Entertainment Group.  "We believe that with the combination of our NASDAQ listing, capital raise and Malta license over the last 30 days we have a formidable competitive advantage to attract, support and grow with affiliate partners that we believe will lead to rapid organic growth for our newly relaunched VIE.gg esports wagering platform."
Esports Entertainment offers bet exchange style wagering on esports events in a licensed, regulated and secure platform to the global esports audience at VIE.gg. Utilizing this peer-to-peer wagering system, the Company offers real-money, exchange-style wagering on esports events worldwide in a secure environment. The VIE.gg platform provides customers the ability to match bets against one another with Esports Entertainment taking a small commission on the winnings.
"Affiliate marketing is a proven growth model for online gambling," commented Christian Heinrichs, Esports Affiliate Manager. "Our affiliate streamers broadcast to massive, global esports audiences. Combined with the credibility and support of the many teams and leagues we continue to sign as affiliates, we believe our VIE.gg platform can quickly become the industry standard for safe, secure esports betting."
ABOUT ESPORTS ENTERTAINMENT GROUP:
Esports Entertainment Group, Inc. is a licensed online gambling company with a specific focus on esports wagering and 18+ gaming. The Company holds a license to conduct online gambling and 18+ gaming on a global basis in Malta and Curacao, Kingdom of the Netherlands and is able to accept wagers from over 149 jurisdictions including Canada, Japan, Germany and South Africa. Esports Entertainment offers fantasy, pools, fixed odds and exchange style wagering on esports events in a licensed, regulated and secure platform to the global esports audience at vie.gg. In addition, Esports Entertainment intends to offer users from around the world the ability to participate in multi-player mobile and PC video game tournaments for cash prizes. Esports Entertainment is led by a team of industry professionals and technical experts from the online gambling and the video game industries, and esports. The Company maintains offices in Malta. For more information visit www.esportsentertainmentgroup.com
Raven Puts MrQ.com on Track for Success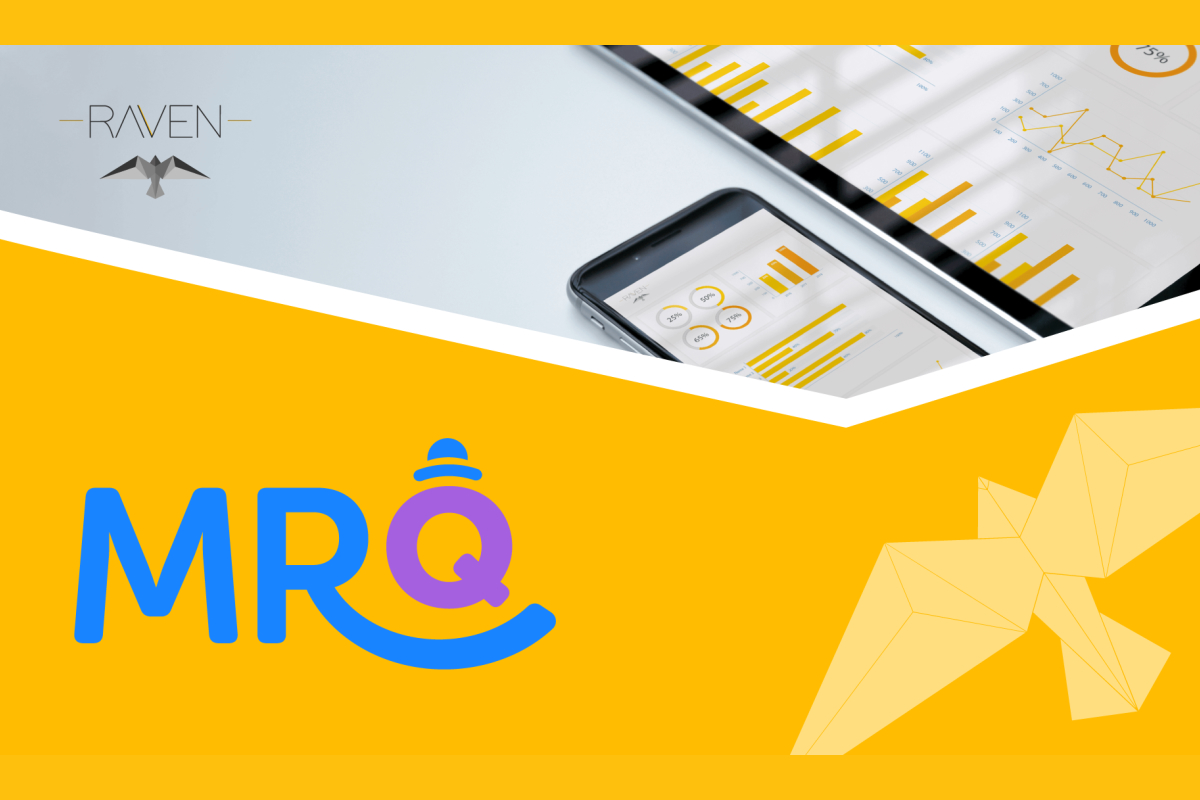 Reading Time:
2
minutes
Two of the industry's most disruptive i-gaming brands join forces, as innovative affiliate tracking platform Raven Track has partnered with Lindar Media to provide an integrated solution for its white-label casino, MrQ.com.
Value-added features such as compliance services and two-way API integration combine with targeting technology to optimise performance and generate affiliate commission calculations.
Raven Track is the latest venture of MD Warren Jacobs, who said:
"The Raven Track team can boast having more than 30 years of expertise in the online gambling sector, and we have first-hand experience dealing with a variety of challenges in affiliate tracking. This gives us a clear edge over competitors.
"We've been on both sides of the equation, and we understand the problems faced by affiliates and operators in today's market. It put us in a unique position to consider all facets of tracking, which allowed us to create the Raven Track platform.
"We launched the service to offer a bespoke service to a hand-picked group of partners, including global operator Betfred. The results were thoroughly successful, and even surpassed our expectations.
"Now, we are delighted to be working with such a dynamic brand as MrQ.com. We are keen to boost their marketing offering through the new features we have integrated on Raven."
Savvas Fellas, Managing Director at Lindar Media, added "Raven are a great fit for us as we continue to scale. We believe that investing in the very best technology should be at the heart of everything we do. Since MrQ.com have worked as advertiser/publisher with other platforms, we are confident in Raven's ability to streamline processes and accurately monitor performance, allowing us to focus on other growth areas of the business."
Besides the work with mega-brand Betfred, Raven Track has more than 20 brands currently onboarded across 7 affiliate programs, including award-winning brands like Kerching, Pots of Luck, and 21bets Casino. Combined, the platform already serves over 70 million clicks monthly.
The QL Gaming Group, Parent Company of BetQL, Acquires Accuscore and Raises Additional $1.1 Million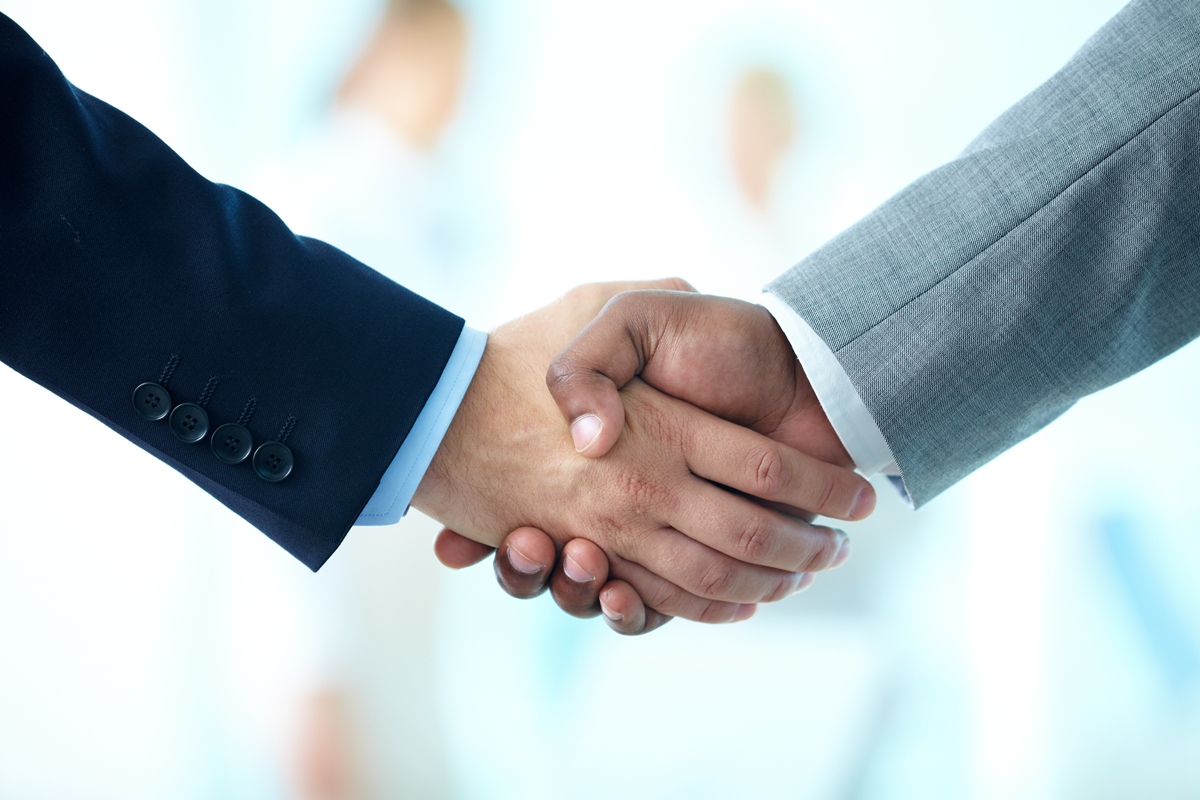 Reading Time:
2
minutes
The QL Gaming Group (QLGG), a leading direct to consumer sports data and iGaming affiliate platform, today announced an additional $1.1 million in funding, as well as the acquisition of Finnish sports simulation company, Accuscore. The combined announcement will expand the capabilities of BetQL, QLGG's sports betting analytics platform for casual bettors and will accelerate the launch of BetQL's player prop and in-game predictions and more sports like International pro soccer, tennis, golf and eSports.
The round was led by Tim and Todd McSweeney, with participation by Boston Seed Capital, Karlani Capital, Subversive Capital, Rob Seaver and Jere Doyle. QL Gaming, formerly known as RotoQL,  has now raised $8.3 million from investors that have also included the late David Stern, former commissioner of the NBA, John Kosner, Stern's former partner at Micromanagement Ventures and former William Hill chief Ralph Topping.
"Our thesis is betting properties with the best data and analytics will win, and our acquisition of Accuscore vastly increases our IP, grows our marketplace position and puts us in a very strong place as the sports world returns to active play in the near future," said Justin Park, QL Gaming CEO. "Our new and long term investors are very bullish on the casual gaming and sports betting market, and we are now poised to emerge stronger."
"We are thrilled to join QL Gaming," Accuscore CEO Tuomas Kanervala, added. "Their expertise around customer facing sports data products is unrivaled and will help both our B2C and B2B businesses. The latter will serve as the foundation for soon to be launched BetQL B2B that will help sportsbook operators and media companies acquire and retain bettors."
The injection of capital will be used to further accelerate BetQL's growth, which boasted a 200% increase in subscription sales from 2018 to 2019. In just 18 months of launch, BetQL has acquired over 300,000 free users, 10,000 paying customers and is already a seven figure business. Funds will also supercharge BetQL's burgeoning affiliate marketing business which has partnered with ten operators in Indiana, New Jersey, Pennsylvania and West Virginia.
QL Gaming initially launched in September 2015 as RotoQL to provide data and analytics to daily fantasy sports (DFS). "DraftKings and FanDuel's dominance of the regulated betting market in NJ can be attributed to their pole position in DFS," added Peter Blacklow, Managing Partner at Boston Seed Capital, who led the seed rounds for both QLGG and DraftKings. "The same is going to be true of QL Gaming and the media opportunity around betting. The team's mastery of engaging DFS players through data is carrying over seamlessly to sports betting audiences."