Virtual Conference on the 7th of May to address global gambling industry issues and solutions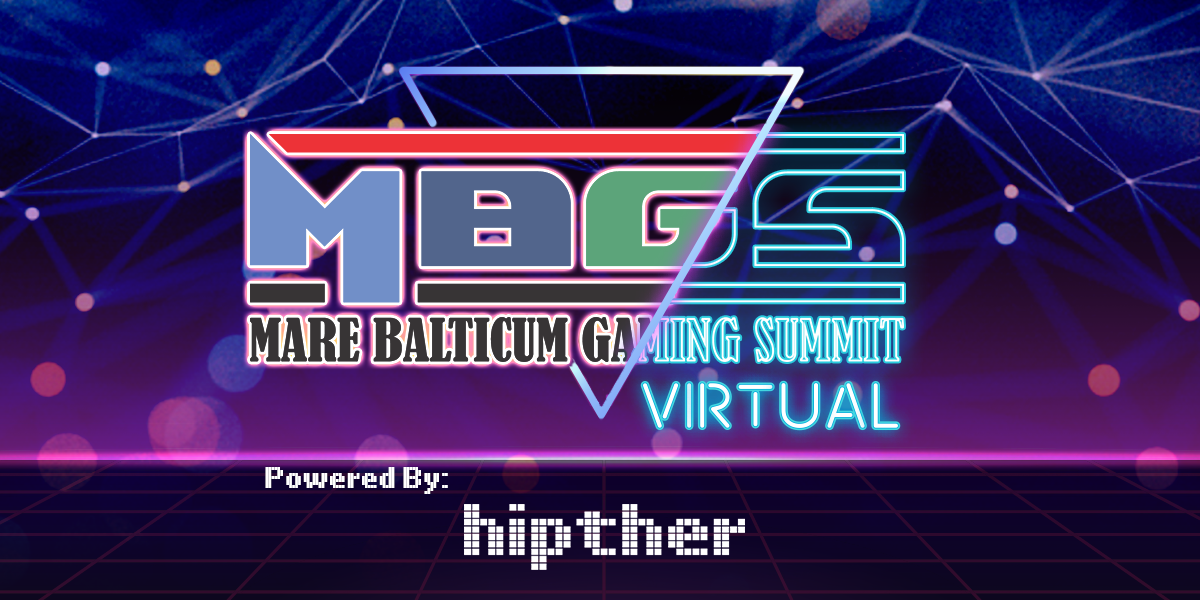 Reading Time:
3
minutes
Registrations are open for the first virtual conference in the gambling industry.
We are excited to present the latest developments about MARE BALTICUM Gaming Summit which has now been turned into a hybrid conference that will have a virtual edition and a live conference in Tallinn later this year.
The virtual edition will be held on the 7th of May and will gather 300 gambling industry professionals who can attend virtually from their internet browser. The gathering will allow virtual delegates to network at virtual tables in the virtual deal room and conduct 1 on 1 meeting with their prospects/clients/partners.
You can register on this link to safe your seat (no travel needed, you can attend from the comfort of your home or office)
PLEASE NOTE: If you are already a registered delegate of MARE BALTICUM Gaming Summit, you don't have to purchase a new ticket!
"We are adapting to current times and catering for the quality learning and networking needs of the industry. We are lucky to have connections such as Erdal Kilinc (CEO and Co-Founder at Deal Room Events), who is helping us with this transition and teaching us the way virtual conferences work. We invite all interested companies to register and attend the first virtual conference in the gambling industry", stated Zoltán Tűndik, Head of Business at European Gaming Media and Events (part of Hipther Agency)
The Agenda
The agenda of the conference has been updated and now addresses a global audience with panel discussions and talks that revolve around the current topics which the industry and many other industries are facing.
Among the topics of the conference, you will find discussions such as:
Restarting The Sports Betting Industry
The Sports Betting During Covid-19
Alternatives To Classic Sports Betting Are Flourishing
Social Gaming Taking The Audience By Storm
Deliver Quality Customer Experience During Crisis Times
How Are Affiliates Surviving This Period On Uncertainty
Is The Online Casino Industry Benefiting During Sports Tournament Disruption Period
The Payments Industry During Covid-19
Will Advertisement Banning Still Be Enforced After Covid-19
More topics will be added to the agenda as the demand is high from the industry. The organizers are inviting all industry experts to nominate speakers here.
The speakers and moderators
Among the already confirmed speakers and moderators you can find Beyza Orazova (Head of Sales, iGaming at DIMOCO Carrier Billing) Lee-Ann Johnstone (Co-Founder of AffiliateINSIDER), Sören Meius (Estonian Ministry of Finance), Maximilian von Portatius (Co-Founder and Managing Director of SPONSOR.ONLINE), Dr. Joerg Hofmann (Partner at MELCHERS LAW), Vasco Albuquerque (SEO Manager at All-in Global), Cédric Schlosser (Board Member of the Swiss eSports Federation), Robert Toth (Business Development Manager at Global Bet Virtual Sports), Martin Calvert (Marketing Director at ICS), Sergio Stankovic (Sales Director at SBTech), Robert Dowling (Chief Commercial Officer at Singular), Tiago Aprigio (CEO at All-in Global), Domenico Mazzola (Commercial Director at Altenar), Andrius Gabnys (Attorney At Law – Gabnys Law Firm), Jan Urbanec (CEO at Endorphina), Anastasios (Tassos) Panagiotaros (Sales Director at Golden Race – Virtual Sports & Betting Solutions), Morten Ronde (CEO at Danish Online Gambling Association and Managing Partner at Nordic Gambling), Magith Noohukha (Customer Engagement Evangelist at Braze) and Jakub Myszkorowski (Chief Commercial Officer at STATSCORE).
You can register here and catch the Early Bird Rate!
Sponsors and Partners
The organizing team is also happy to announce that all sponsors that support MARE BALTICUM Gaming Summit have also opted to support the Virtual Edition of the conference and more sponsors are keen to show their support for the initiative.
Among the sponsors of the conference you will find:
Tom Horn Gaming, SBTech, NSoft, Golden Race, Altenar, PLANZER LAW, Singular, Nordic Gambling, Bankera, and NetShop ISP.
For further inquiries about the 2020 editions of MARE BALTICUM Gaming Summit, speaking/attending/sponsoring options, make sure to send an e-mail to Andrada Bota (B2B Sales Executive at Hipther Agency) or subscribe to the weekly newsletter on the following link.
Among the supporters of the conference, you will also find Square in the Air as a strategic partner, and leading media outlets such as Online Casino Reports, CalvinaAyre.com, Focus Gaming News, Gioco News, iGaming Business, iGamingCalendar.com, Gambling Insider, InterGame, Global Legal Group, FortunaWeb, Commission Magazine, Slotegrator and much more.
Visit www.virtualedition.marebalticumgaming.com for more details!
For media-related inquiries, please contact Alexandru Marginean (Marketing Specialist at Hipther Agency).
MARE BALTICUM Gaming Summit Live and BSG Awards
Information about the live edition of the conference and BSG Awards, which will be held on the 6th of August, will be announced at a later stage. The online voting stage for BSG Awards 2020 has been stopped and will be reset in order to allow all participants to focus on different matters.
A new online voting stage will be started between 1 and 30 June. Further information will be released in the upcoming weeks.

Wazdan wins two awards at Baltic and Scandinavian Gaming Awards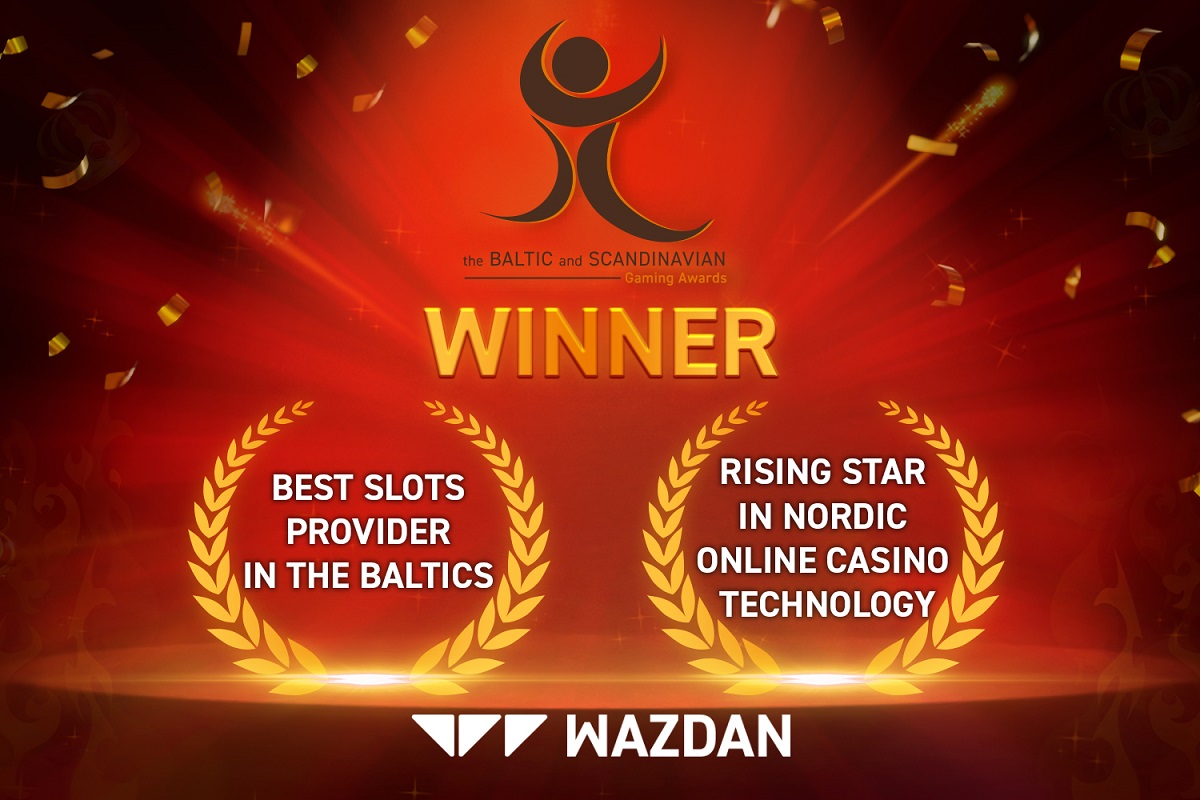 Reading Time:
< 1
minute
Wazdan awarded the titles of the Best Slots Provider in the Baltics 2022 (B2B) and the Rising Star in Nordic Online Casino Technology 2002 (B2B)
Wazdan, the innovative games provider, has won two awards at the recent Baltic and Scandinavian Gaming Awards (BSG Awards).
Wazdan was recognised in both the Best Slots Provider in the Baltics (B2B) and Rising Star in Nordic Online Casino Technology (B2B) categories, highlighting the impressive reach the provider boasts across both regions.
The award recognised outstanding achievements in the regions across 28 categories, with the final results decided by delegates of the Mare Balticum Gaming Summit.
Wazdan has enjoyed a positive start to 2022, releasing a number of thrilling new titles headlined by its new innovative slot, Magic Spins™, while also entering the recently regulated Ontario market.
Andrzej Hyla, Chief Commercial Officer at Wazdan, said: "We're extremely proud to have won two awards at the recent BSG Awards. The Baltic and Nordic regions are important regulated markets for us in Europe. We're always looking to bring excellent gaming experiences to players and it's fantastic that we've been recognised for our products.
"It's a testament to the hard work of the entire team. Congratulations to all winners!"
Lithuanian Regulator Imposes Fine of €6789 on 7bet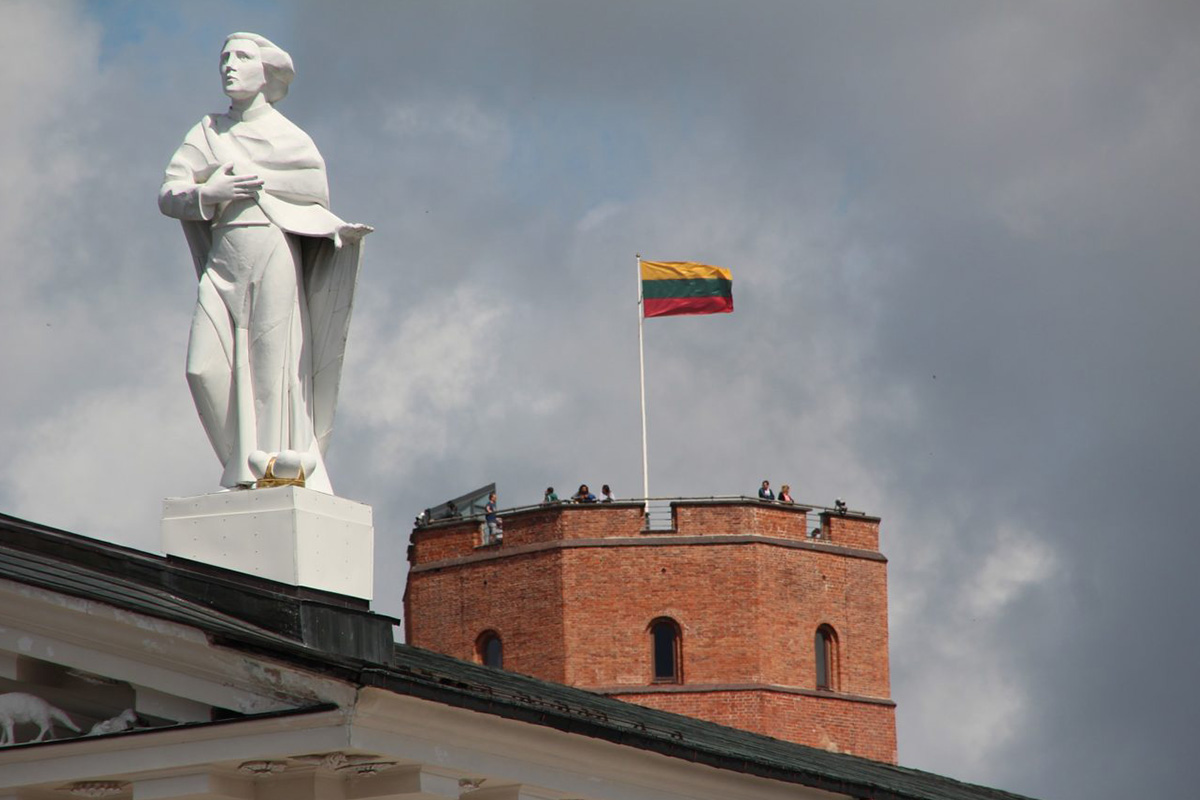 Reading Time:
< 1
minute
The Lithuanian Gambling Supervisory Authority has issued 7bet operator Amber Gaming with a fine of €6789 for breaching the national laws brought in last year regarding the promotion of gambling.
An investigation from the Commission found that on 13 October and 4 November in 2021, and also on 4 February this year, Amber Gaming published content on its website that the regulator said encouraged consumers to gambling.
The Commission highlighted a number of statements that could be seen as promotional and content intended to draw players to gambling with the operator's 7bet brand.
These statements included "Online casino: free spins and casino bonus" and "For those who want a greater sense of excitement, 7bet offers live real-time casino games. It gives you even more chances to win".
Ruling on the case, the Commission said the published information was "aimed at drawing attention to the company, its offer, persuading and encouraging persons to participate in the company's games".
This, the regulator said, was considered to encourage participation in games and therefore breached Article 10 (19) of the country's Ali.
It was established that the published information was aimed at drawing attention to the company, its offer, persuading and encouraging persons to participate in the company's games, which is considered to encourage participation in games, therefore, the company violated the requirements of Article 10 (19).
Amber Gaming was also warned that similar breaches or failure to remove any promotional content could result in the operator having its licence in the country suspended.
The operator does have the option to appeal the decision.
Lithuania's ban on gambling promotion came into effect on 1 July 2021, on the 20th anniversary of the Lithuanian Gambling Commission's formation.
Industry-leading Sports Betting Brand William Hill Launched in Latvia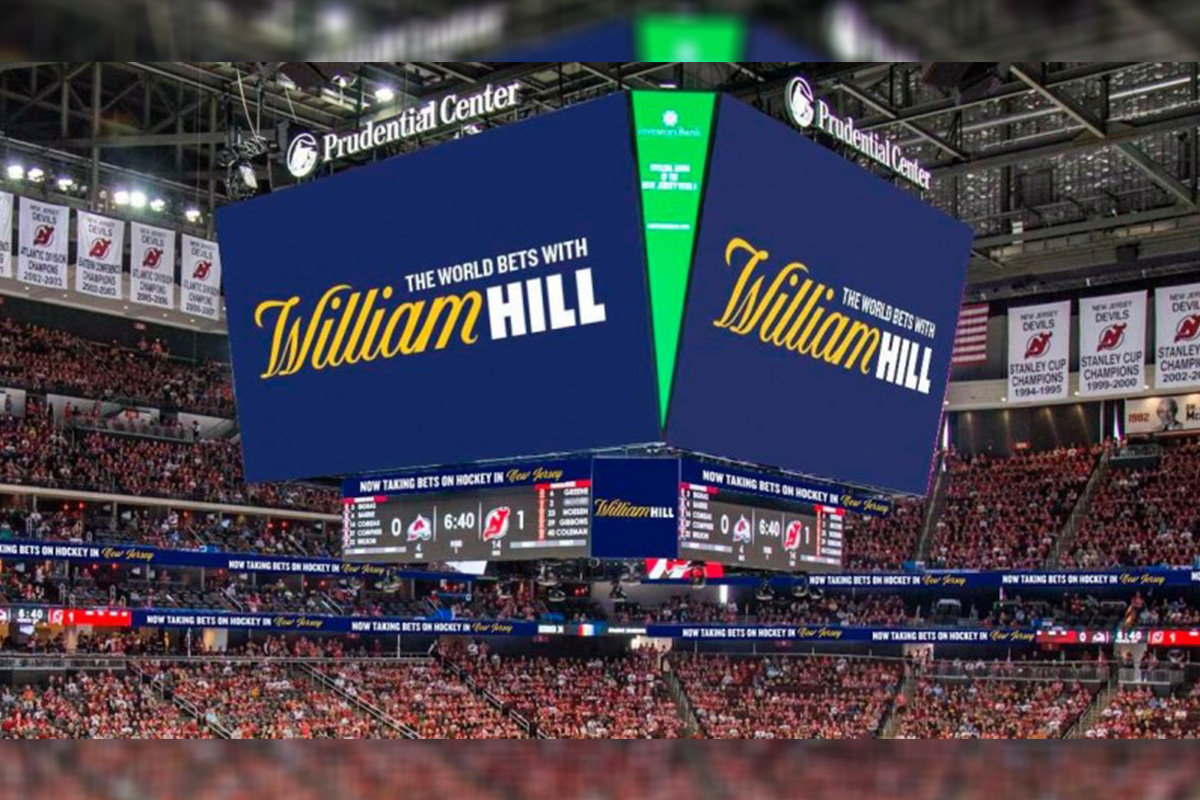 Reading Time:
< 1
minute
The internationally well-renowned sports betting and online casino brand William Hill rolled out in Latvia. A quick market entry was made possible by rebranding the local sports betting brand 11.lv.
Acquired by the William Hill Group in 2019, 11.lv has operated under a local license in Latvia since 2012, growing to a top 3 player in the online sports betting and casino market in 2021.
The rebrand coincides with some significant sporting events in Latvia, including the 2022 IIHF World Championship this month and the Responsible Gaming Latvian Cup (Latvian FA) – which William Hill financially supports.
The company also intends to leverage existing media partnerships with bespoke creatives underpinned by the William Hill brand concept of Brotherhood, centred around the power sports and betting have to connect people in a responsible environment.
"I am very proud of the work done building 11.lv brand in the Latvian market, becoming one of the leading brands in the country. This makes us well-positioned to take this strategic step, and we look forward to introducing one of the strongest brands in the industry and proving to our Latvian customers that William Hill is who you play with," Nir Hakarmeli, MD of William Hill International, said.