Virtual Conference on the 7th of May to address global gambling industry issues and solutions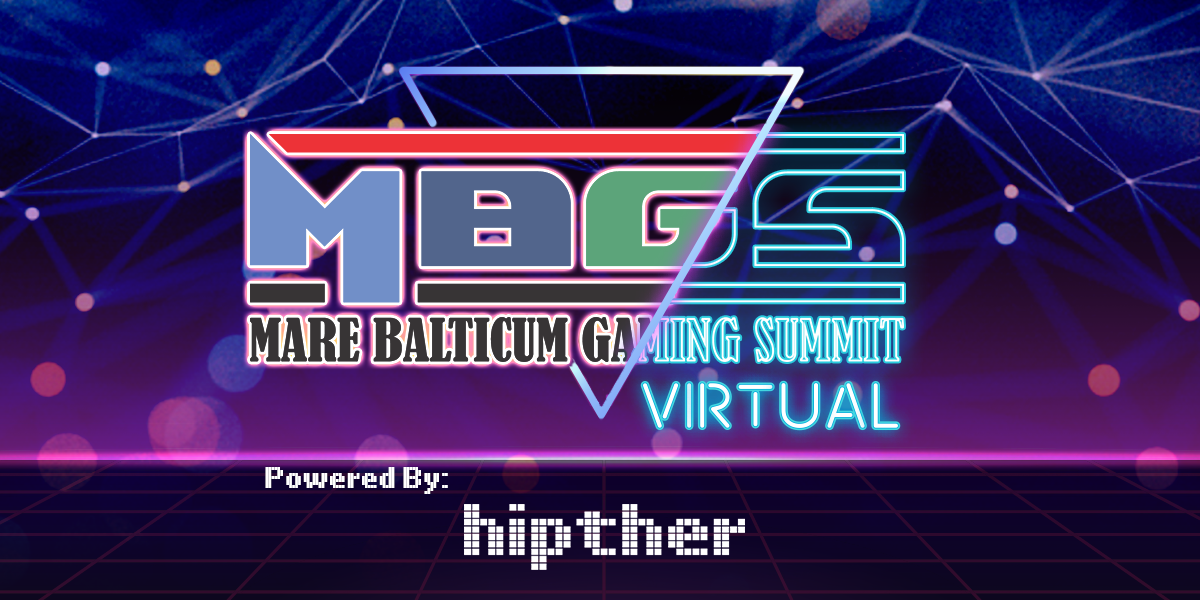 Reading Time:
3
minutes
Registrations are open for the first virtual conference in the gambling industry.
We are excited to present the latest developments about MARE BALTICUM Gaming Summit which has now been turned into a hybrid conference that will have a virtual edition and a live conference in Tallinn later this year.
The virtual edition will be held on the 7th of May and will gather 300 gambling industry professionals who can attend virtually from their internet browser. The gathering will allow virtual delegates to network at virtual tables in the virtual deal room and conduct 1 on 1 meeting with their prospects/clients/partners.
You can register on this link to safe your seat (no travel needed, you can attend from the comfort of your home or office)
PLEASE NOTE: If you are already a registered delegate of MARE BALTICUM Gaming Summit, you don't have to purchase a new ticket!
"We are adapting to current times and catering for the quality learning and networking needs of the industry. We are lucky to have connections such as Erdal Kilinc (CEO and Co-Founder at Deal Room Events), who is helping us with this transition and teaching us the way virtual conferences work. We invite all interested companies to register and attend the first virtual conference in the gambling industry", stated Zoltán Tűndik, Head of Business at European Gaming Media and Events (part of Hipther Agency)
The Agenda
The agenda of the conference has been updated and now addresses a global audience with panel discussions and talks that revolve around the current topics which the industry and many other industries are facing.
Among the topics of the conference, you will find discussions such as:
Restarting The Sports Betting Industry
The Sports Betting During Covid-19
Alternatives To Classic Sports Betting Are Flourishing
Social Gaming Taking The Audience By Storm
Deliver Quality Customer Experience During Crisis Times
How Are Affiliates Surviving This Period On Uncertainty
Is The Online Casino Industry Benefiting During Sports Tournament Disruption Period
The Payments Industry During Covid-19
Will Advertisement Banning Still Be Enforced After Covid-19
More topics will be added to the agenda as the demand is high from the industry. The organizers are inviting all industry experts to nominate speakers here.
The speakers and moderators
Among the already confirmed speakers and moderators you can find Beyza Orazova (Head of Sales, iGaming at DIMOCO Carrier Billing) Lee-Ann Johnstone (Co-Founder of AffiliateINSIDER), Sören Meius (Estonian Ministry of Finance), Maximilian von Portatius (Co-Founder and Managing Director of SPONSOR.ONLINE), Dr. Joerg Hofmann (Partner at MELCHERS LAW), Vasco Albuquerque (SEO Manager at All-in Global), Cédric Schlosser (Board Member of the Swiss eSports Federation), Robert Toth (Business Development Manager at Global Bet Virtual Sports), Martin Calvert (Marketing Director at ICS), Sergio Stankovic (Sales Director at SBTech), Robert Dowling (Chief Commercial Officer at Singular), Tiago Aprigio (CEO at All-in Global), Domenico Mazzola (Commercial Director at Altenar), Andrius Gabnys (Attorney At Law – Gabnys Law Firm), Jan Urbanec (CEO at Endorphina), Anastasios (Tassos) Panagiotaros (Sales Director at Golden Race – Virtual Sports & Betting Solutions), Morten Ronde (CEO at Danish Online Gambling Association and Managing Partner at Nordic Gambling), Magith Noohukha (Customer Engagement Evangelist at Braze) and Jakub Myszkorowski (Chief Commercial Officer at STATSCORE).
You can register here and catch the Early Bird Rate!
Sponsors and Partners
The organizing team is also happy to announce that all sponsors that support MARE BALTICUM Gaming Summit have also opted to support the Virtual Edition of the conference and more sponsors are keen to show their support for the initiative.
Among the sponsors of the conference you will find:
Tom Horn Gaming, SBTech, NSoft, Golden Race, Altenar, PLANZER LAW, Singular, Nordic Gambling, Bankera, and NetShop ISP.
For further inquiries about the 2020 editions of MARE BALTICUM Gaming Summit, speaking/attending/sponsoring options, make sure to send an e-mail to Andrada Bota (B2B Sales Executive at Hipther Agency) or subscribe to the weekly newsletter on the following link.
Among the supporters of the conference, you will also find Square in the Air as a strategic partner, and leading media outlets such as Online Casino Reports, CalvinaAyre.com, Focus Gaming News, Gioco News, iGaming Business, iGamingCalendar.com, Gambling Insider, InterGame, Global Legal Group, FortunaWeb, Commission Magazine, Slotegrator and much more.
Visit www.virtualedition.marebalticumgaming.com for more details!
For media-related inquiries, please contact Alexandru Marginean (Marketing Specialist at Hipther Agency).
MARE BALTICUM Gaming Summit Live and BSG Awards
Information about the live edition of the conference and BSG Awards, which will be held on the 6th of August, will be announced at a later stage. The online voting stage for BSG Awards 2020 has been stopped and will be reset in order to allow all participants to focus on different matters.
A new online voting stage will be started between 1 and 30 June. Further information will be released in the upcoming weeks.

Latvian Parliament Rejects Amendments to the Law on Gambling and Lotteries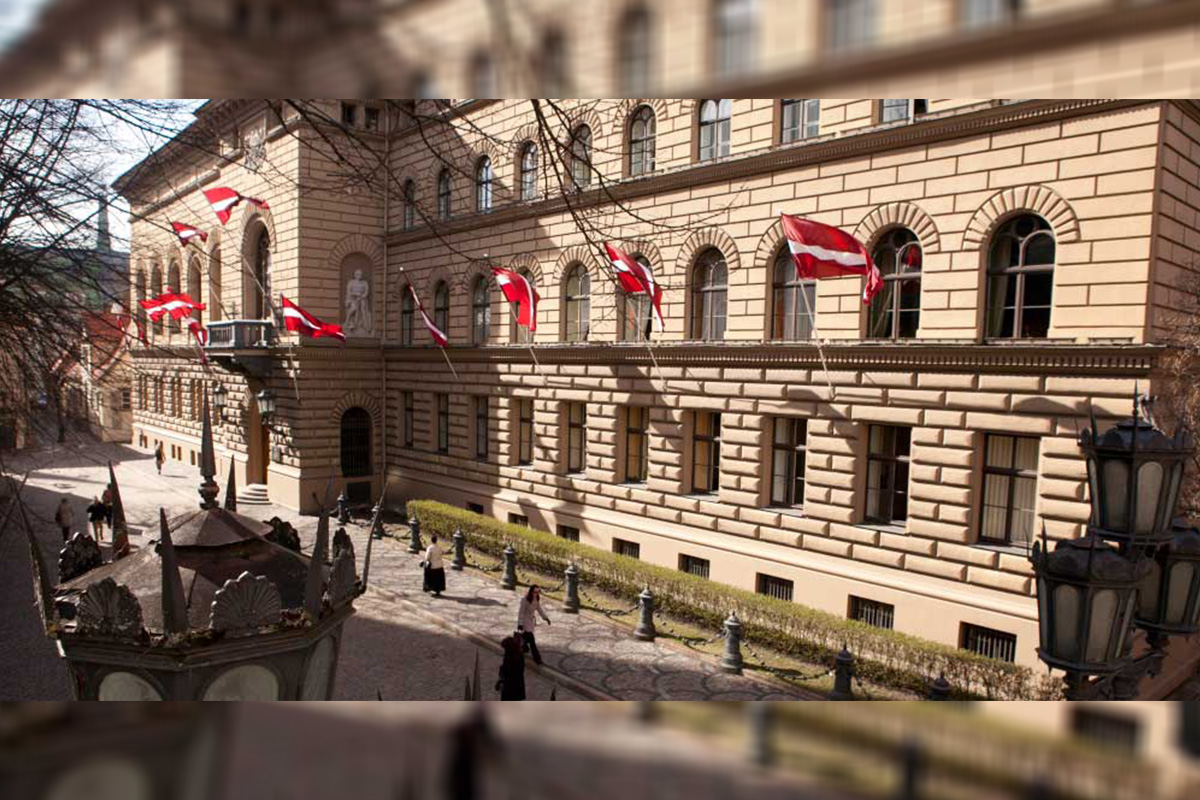 Reading Time:
2
minutes
The Latvian parliament has decided to reject amendments to the Law on Gambling and Lotteries. The proposed amendments would have been used to limit gambling in the country.
These amendments were developed by members of the New Conservative Party and KPV LV. Saeima deputy Juris Jurašs urged other members of the parliament to support this legislative draft, commenting that about 80,000 people in Latvia suffer from gambling addiction and for 15,000 of them this problem is severe.
He believes the proposed amendments would become a small step towards forming a healthier society.
"Gambling halls in Latvia are a lasting disease that certain people rich, it needs to be treated," he said.
Jurašs stressed in particular that the gambling situation is critical. After the parliament had rejected the legislative draft Saeima deputy Krišjānis Feldmans from New Conservative Party wrote on his Twitter profile that Attīstībai/Par! political party is a plague for Latvian politics, commenting how the party voted against limiting gambling.
35 Saeima deputies voted in favour of passing the draft to the Budget and Finance Committee, 15 voted against and 27 deputies abstained. And so the legislative draft was rejected somehow.
The annotation mentions that the purpose of the proposed amendments is limiting the number of gambling locations in Latvia and reducing the negative effect gambling has on public health and people in general.
The legislative draft explains that people who participate in gambling and lotteries are subjected to an excessive addiction risk. Gambling addiction or a pathological need to engage in gambling is characterised with frequent gambling episodes, which quickly become the person's main point of interest, impacting his or her social, professional, and family values, as well as negatively impacting his or her finances.
According to the study performed by SKDS in 2016, 26% of respondents who engaged in gambling in the past 12 months admitted having situations when gambling took over so much of their life that the outside world ceased to exist to them for some time.
The legislative draft also proposed making it so that casinos would be permitted only in four or five-star hotels in Latvia.
The annotation mentions that studies show that localization or limitation of gambling halls and casinos is one of the ways to limit and reduce problematic gambling habits.
It was also planned to impose a limit on open hours of gambling halls.
Deputies also proposed prohibiting alimony avoiders from engaging in gambling. The Maintenance Guarantee Fund Law already provides multiple restrictions for debtors to motivate them to fulfil their duties – pay alimony and provide their children with finances.
Lithuanian Regulator Issues Fine for Illegal Ads on Basketball Website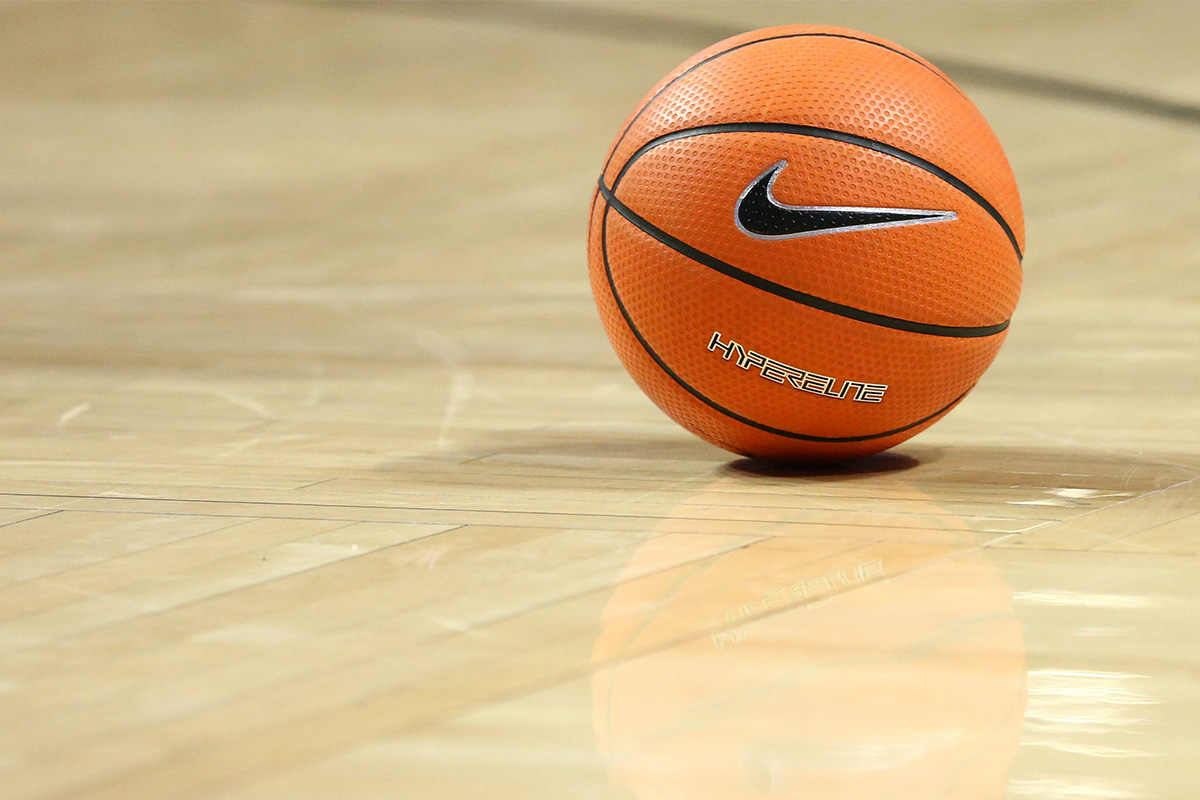 Reading Time:
< 1
minute
Lithuania's Gambling Supervisory Authority has fined an employee of a digital media business for placing illegal gambling ads on basketball news and information website Krepšinis.net, after a court confirmed its authority to take action.
The site was found to be hosting gambling ads with slogans and animated backgrounds, and featuring promotional bonuses, all of which are prohibited under Lithuanian regulations. These ads also lacked the mandatory warnings required in gambling ads.
The regulator said that Krepšinis.net had been a "refuge for illegal gambling advertising for several years." This, it explained, was due to the site being registered outside of Lithuania, making it difficult to enforce advertising regulations.
However, the Vilnius City District Court ruled that advertising gambling in a way that contravenes Lithuanian law on the site is not permitted, as the site targets Lithuanian customers.
"With gambling advertised on Krepšinis.net, law-abiding Lithuanian portals found themselves in an unequal situation, and citizens were illegally encouraged to participate in gambling," the regulator explained.
After conducting an investigation, the Gambling Supervisory Authority determined that the ads were placed by a business named UAB All Media Digital, which provides advertising services for websites. As a result, the employee responsible for placing the ads was fined €1500.
Tom Horn Gaming continues Latvian charge with SynotTip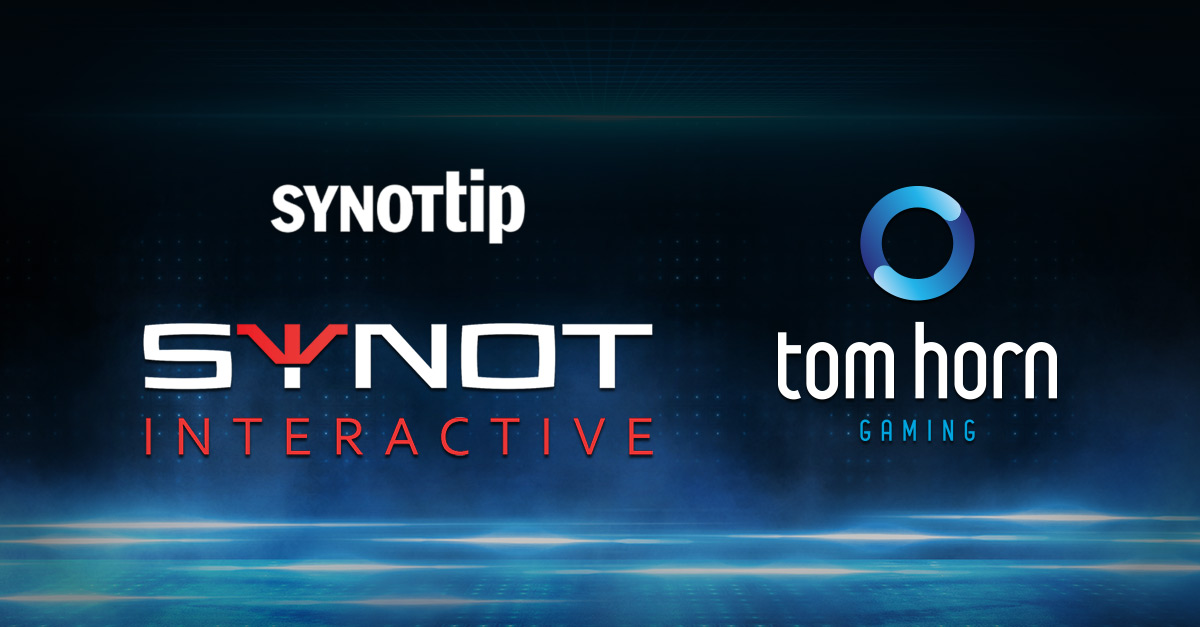 Reading Time:
< 1
minute
Tom Horn Gaming has deepened its Latvian footprint after taking its portfolio of award-winning slot games live with SynotTip, an operator brand powered by SYNOT Interactive, part of the SYNOT Group.
SynotTip runs on a platform provided by a Czech content aggregator and platform provider SYNOT Interactive and is lauded as one of the biggest operator brands in Latvia, with a number of new players steadily growing every day.
Through the agreement with SYNOT Interactive, the operator's users are now able to enjoy Tom Horn's popular titles like 243 Crystal Fruits, The Secret of Ba as well as some of the most recent additions.
Ondrej Lapides, CEO at Tom Horn Gaming said of the partnership: "Combining our strong product and the local competence of SynotTip allows us to confidently look forward to strengthening our presence in Latvia. Our focus on high quality content and superb technology aligns well with our new partners.
We already see that our products are in huge demand among Latvian players and we're looking forward to catering to their increasing appetite for an exciting online gaming experience that is safe and fair going forward."
"We're extremely happy to onboard Tom Horn Gaming as we continue to improve our content offering with exciting new titles that appeal to local audiences. Tom Horn Gaming is a leading igaming supplier in many markets, including the Baltics, and its expertise in slot provision coupled with a profound knowledge of the local player preferences is a guarantee of success.
We're sure this will be a long-lasting and fruitful partnership and together we will grow our footprint in many regulated markets for years to come, " added Michal Hýbl, CEO at SYNOT Interactive.