COVID-19: Health Workers Battle Amidst Shortage, Crypto-Community Steps Up to Help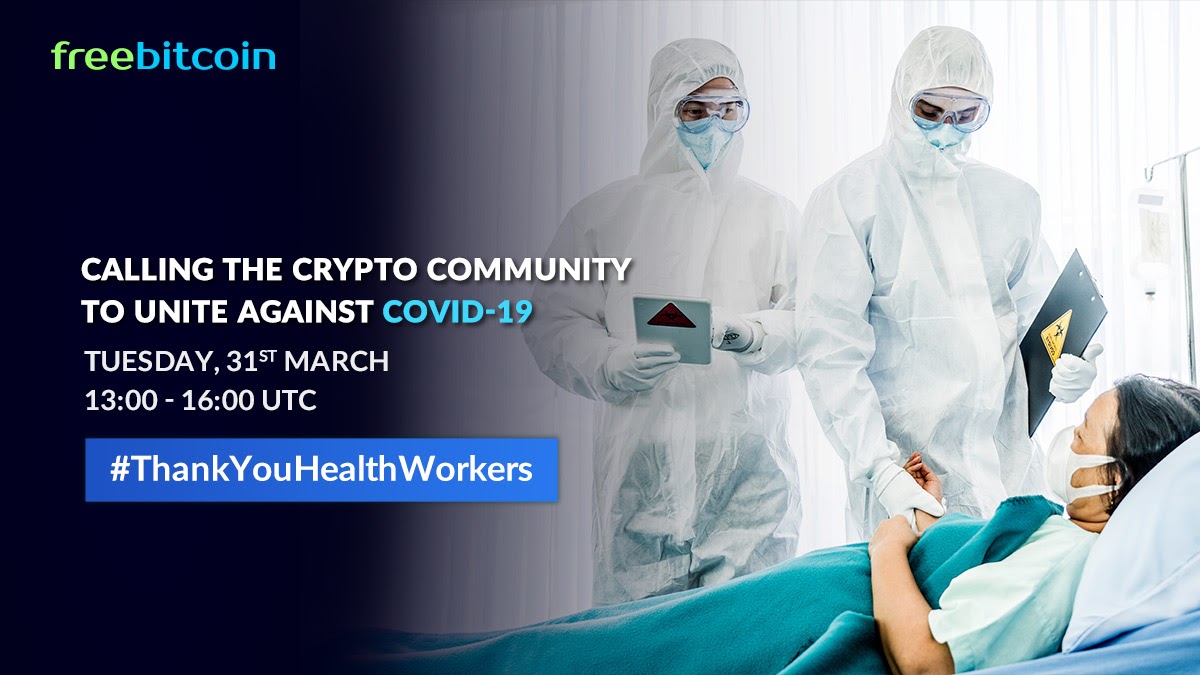 Reading Time:
2
minutes
The numbers keep rising.
In the 3 months since it was first detected, the novel coronavirus (COVID-19) has infected upwards of 725,000 people all around the world, claiming over 34,000 lives, and counting.
Amidst this global pandemic, healthcare workers are selflessly working around the clock to treat the infected and to contain and prevent the spread of COVID-19. They are our first line of defense in the battle against the virus.
However, this fight is slowly and steadily turning into a "war with no ammo".
A Critical Shortage of Equipment
Doctors, nurses, and medical workers are reporting a lack of protective gear, including proper masks, medical gowns, and eye gear that serve to protect them from contracting the infection and in turn, spreading it to their families and others.
The situation is dire: hundreds of healthcare workers have been forced into quarantine in the US as the virus gains in strength every single day. Nearly 10% of Italy's COVID-19 cases are healthcare workers themselves.
However, they still keep fighting the pandemic so that we can stay safe at home. And while at home, some of us are coming up with "novel" ways to support them:
The Crypto-Community Steps Up
FreeBitco.in, a leading bitcoin gaming website and free bitcoin faucet, is spearheading an initiative called the "#ThankYouHealthWorkers" campaign.
On Tuesday, 31st March, between 13:00 – 16:00 UTC, the campaign goes live on their website. FreeBitco.in will donate 20% of the House Edge Revenue earned during the 3-hour donation window to the coronavirus relief fund.
If you'd like to support the masked heroes on the frontlines too, follow the steps given below:
Head over to FreeBitco.in
Create an account in seconds
Click on Multiply BTC
Play the Bitcoin Dice game between 13:00 – 16:00 UTC on 31st March
FreeBitco.in will donate 20% of the house edge revenue earned
The proceeds from this fundraiser will be donated to Direct Relief, an organization that is "coordinating with public health authorities, nonprofit organizations and businesses in the U.S. to provide personal protective equipment and other items to health workers responding to Corona (COVID-19)."
"Anything we do is negligible compared to the sacrifice made by the healthcare workers during this pandemic," said "wetsuit", the founder of FreeBitco.in. "We urge the crypto-community to come together and support the #thankyouhealthworkers campaign."
The threat is real, but so is the sacrifice. Stay home, stay safe, and join the cause by contributing to COVID-19 relief for healthcare workers. Share this article with as many people as you can with the hashtag #ThankYouHealthWorkers. If all of us band together, we could turn the tide against the coronavirus in no time.
Putin Signs Bill on Digital financial Assets into Law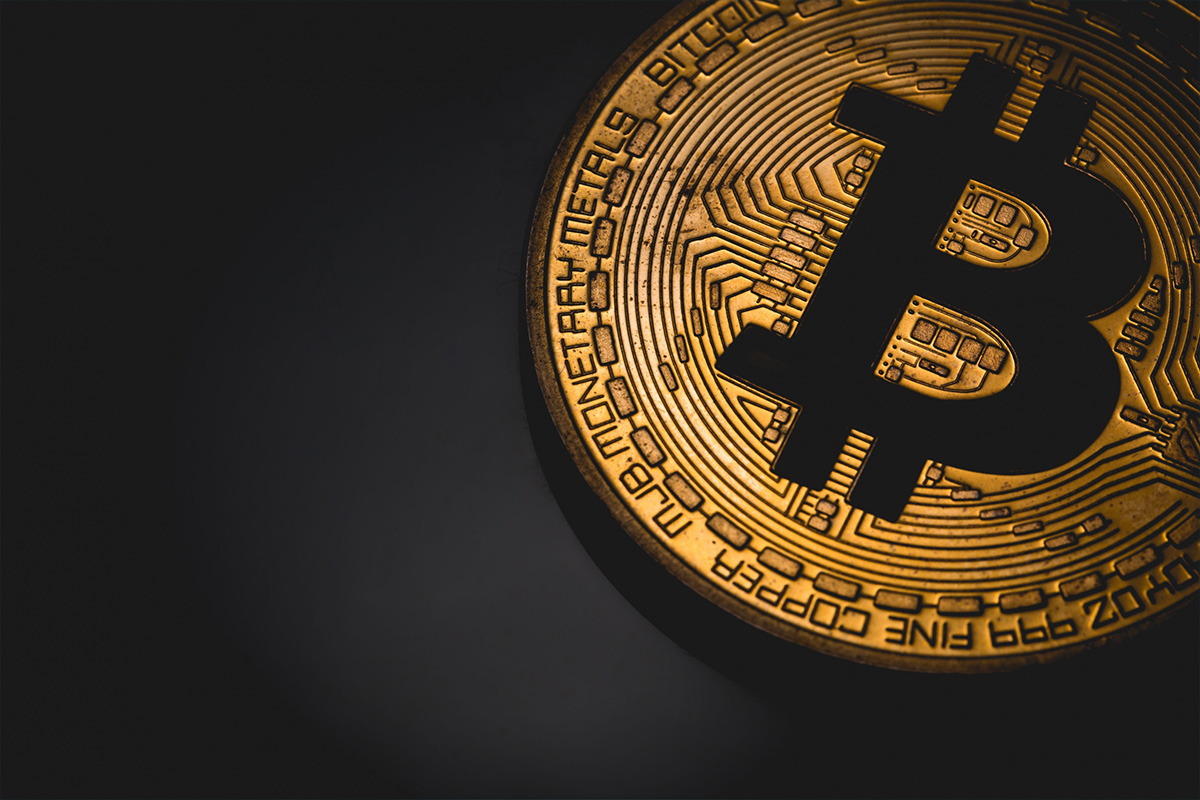 Reading Time:
< 1
minute
Russian President Vladimir Putin has signed the bill on Digital financial assets into law. The law recognises the existence of bitcoin, tokens and other digital assets. However, it does not remove restrictions to allow individuals to use cryptocurrency as a legal tender.
According to the new rule, due to come into force in January 2021, Russian citizens will be allowed to buy and sell bitcoin and other digital denominations. Until now, various cryptocurrencies have been in a "grey zone," as the state did not recognise their existence, but no penalties for mining or buying them existed either.
The law does not give cryptocurrencies the same rights that the ruble or any other fiat currencies have. After the new law comes into force, it will still be impossible for individuals to use digital currencies as legal tender in Russia. Only financial organisations hand-picked by the Central Bank, as well as stock exchanges, will be able to do so.
"Cryptocurrency is described by lawmakers as a means of payment and a means of saving, as an investment, but it can't be used to pay for goods and services in Russia," Anatoly Aksakov, head of the State Duma Committee on the Financial Market, said.
Trading Blows: Cloudbet's expert take on the rebounding NBA season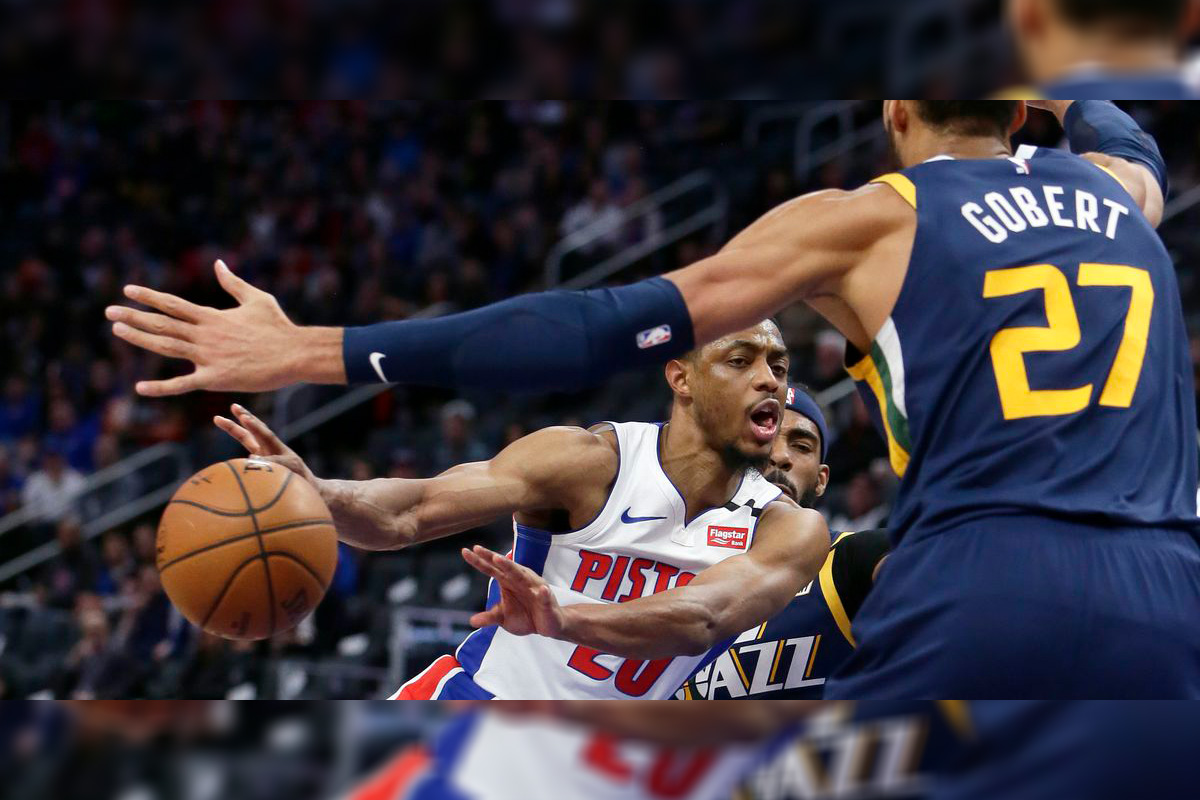 Reading Time:
4
minutes
As the NBA goes back to work – and hopes for no more Bubble trouble – the trading team at Cloudbet, the leading crypto sportsbook and casino, breaks down the latest market movers, telling you who's hot and who's not in the Disney World Laboratory.
1. League leaders reassert their claims over the championship: While they both dropped a game apiece during the scrimmages, the Milwaukee Bucks and Los Angeles Lakers showed enough to firm up their respective chances to take the Larry O'Brien Championship Trophy home.
a. The long layoff has benefited teams with older or injured star players: For the Lakers, the hiatus allowed Lebron James to give his 35-year-old body a solid rest. The last time he did so, for the All-Star break in February, James then went on a tear to lead his team on a 7-2 run. He certainly bounced back in style during Thursday's thrilling nightcap win.
b. For the Bucks, Giannis Antetokounmpo – a clear favourite this season to win his second-straight Most Valuable Player award – was able to rest a sprained knee sustained in a March game against the Lakers.
c. Both teams come to the restart refreshed and recharged. The Lakers are favourites to win the 2019-2020 title, with their line moving to 3.31 (~ 9/4; or +231;), from 3.34 (+234) prior to the scrimmage. Strong showings from their second and third-string players, especially in the third scrimmage game with James and Anthony Davis on the bench.
d. The Bucks are just behind, at 3.45 (~ 5/2; or +245), from 3.53 (+253). Antetokounmpo clearly shone during the practice matches, with more-than-ample support from fellow starters Khris Middleton and Brook Lopez.
2. Los Angeles Clippers lose ground in title race: While still third-favourite to win the championship, the Clips have been big drifters in the market since the scrimmages began.
a. Among the top units, this team has been most impacted by the Covid bubble restrictions, with two key players (Lou Williams and Patrick Beverley) in quarantine after temporary family-related absences.
b. Williams, the Clips' leader in assists, was pilloried in social media for a much-publicised and ill-advised visit to an Atlanta strip club while on leave.
c. Another player, Montrezl Harrel, has yet to return from family leave.
d. This means a much diminished squad takes on the Lakers in their restart opener on July 30, and they're unlikely to be back at full strength until at least the second week of the rebooted competition – that's tough, given that there are only eight seeding match-ups to play.
e. With these travails in mind, bets on the Clips to win it all are currently paying 4.15 (~ 3/1; or +315). Their probability of a championship now stands at 24.1%, roughly a percentage point lower than before the practice scrimmages began.
3. Houston Rockets cement their status among the top four title favourites: Even though they ended the pre-Covid season with the league's 10th-best win-loss record, the Rockets have worked their way in as fourth-favourites to win the title.
One train of thought has it that they more than others will benefit from the long break: four of their key players, including stars James Harden and Russell Westbrook are 30 or older, and the shorter season will shelter them from the extended wear-and-tear of a normal season.
a. Harden worked out like a fiend during the layoff, coming to Disneyworld with a noticeably slimmer physique. Already the league's top scorer this season, he unsurprisingly led his team's point production over the three scrimmage matches.
b. Westbrook was a question mark after testing positive for Covid in mid-July, but emerged from the NBA's quarantine protocol in time to play solid minutes in all of his team's three scrimmages.
c. Houston's odds of a championship this season firmed over the past week to 15.1 (~ 14/1; or +1415) from 15.6 (+1460).
d. One setback emerged this week, with starter Eric Gordon injuring his ankle during H-Town's victory over Boston. No clear movement in prices yet, as the market awaits test results to determine his immediate playing future.
4. Toronto Raptors gain ground in title race: The defending champions' performance this season prior to the league's suspension (72% win rate) shows that they're still a force to be reckoned with even after losing star player Kawhi Leonard to the Clippers.
The Raps won two out of their three scrimmages, which also saw the return of center Marc Gasol, who spent the hiatus rehabbing his dodgy hamstrings and dropping a significant amount of weight.
a. Clipper odds for a repeat championship have narrowed from 18 to 16.9 (~ 17/1; or +1591).
b. They've now displaced the Boston Celtics at fifth in the outright lists to take the title.
5. New Orleans firms up its chances for a playoff spot in the West: The Pelicans won its three practice match-ups, including a 21-point drubbing of the Bucks on July 27, all without its star rookie Zion Williamson, who had been in quarantine following a family-related absence from the bubble.
The big news this week was Williamson resuming practice, an appearance warmly welcomed by teammates: He's the Pellies' second-highest scorer and has missed 44 games this season due to knee and ankle injuries.
a. His return plus a solid scrimmage showing has improved the prospects for their performance in the West (see below).
b. Also increases the interest over the tussle for the final play-off spot in that conference. The Memphis Grizzlies are current favourites to take that spot, paying 1.64 (~ 4/6; or -156), with New Orleans next at 3.81 (~ 11/4; or +281).
6. Western Conference outcomes have been reframed, thanks to the above reasons: The Clippers' personnel issues means they've lost the slim edge they previously had over the Lakers as favourites to take the West.
a. Team Lebron is now tops with odds of 2.58 (~ 6/4; or +158) over the Clips at 2.66 (~ 13/8; or +166).
b. The biggest improvement in fortunes belongs to the Rockets, with a line of 7.28 (~ 6/1; or +628) currently giving them a 13.7% chance of winning the conference, or 2.1 percentage points higher than before scrimmages began.
c. The other big move was New Orleans: While they're still unfancied as conference champs, their line moved from 54.6 into 31.1 (~ 30/1; or +3013).
NBA quarantine protocol:
New NBA protocol implies that players could be tested as often as daily during this resumption. If a player has a confirmed positive test, he must undergo treatment and rest for at least 14 days without exercising. In order to return, the player must pass cardiac exams and also test negative for the coronavirus twice in a 24-hour period.
On July 21, the NBA reported zero cases of the coronavirus following the testing of 346 players, and the league has gone three weeks without a positive result.
Prices are as compiled by Cloudbet and are current as of 8 am GMT on July 30
Douglas-based SolutionsHub wins prestigious industry award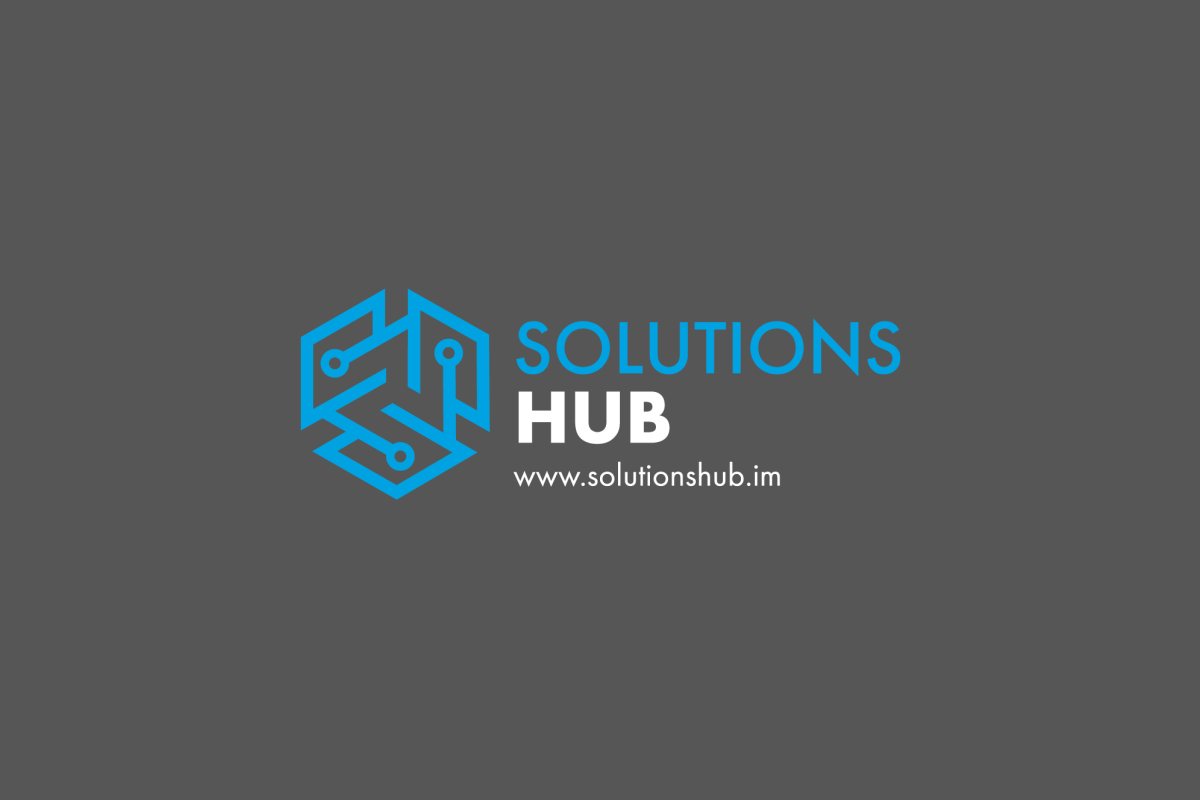 Reading Time:
< 1
minute
The company has been named Crypto Betting Supplier of the Year at Acquisition International's World Finance Awards 2020.
SolutionsHub, based in Douglas, is a global leader in gambling regulation and helps operators with licensing, compliance and other regulatory affairs.
Now in its seventh year, the International Finance Awards aim to highlight and reward the achievements of those in the industry that continuously overcome the difficulties posed by the ongoing global economic issues and persevere to thrive in the current climate.
Acquisition International's International Finance programme researches into the most suitable and commendable winners based on successful business dealings conducted over the last 12 months.
SolutionsHub COO Nick Wright said: "It's a tremendous honour for us to be recognised at such a high-profile, global awards as the World Finance Awards.
"We are world leaders in crypto betting regulation and work with companies and regulators at the forefront of innovation to deliver solutions in what is a dynamic and ever-evolving industry.
"This award is not only a proud moment for us but also testament to our clients and Digital Isle of Man, whose ongoing work continues to make the island such an attractive base for blockchain-based businesses."