RescueBet Live Casino Losses Rebate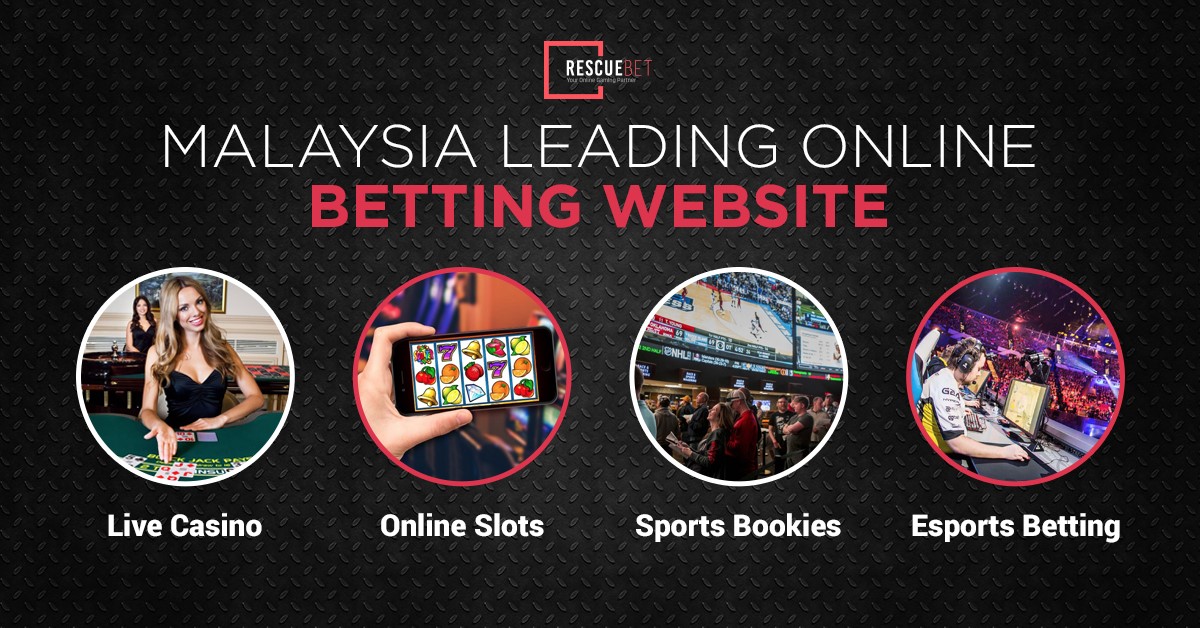 Reading Time:
4
minutes
Live Casino have indeed taken over the virtual gambling space. The world's very first online casino started in 1997. It was named as Internet Casino System Version IV. Today, over 2000 official and legal gambling establishments are registered on the Internet. As more and more players seek out the convenience and profitability of online gambling services, more money is also pouring into these sites, making them a goldmine for any smart gambler.
World gambling statistics show that around as high as 26% of the population, that is approximately 1.6 billion people gamble at least once each year. Active online gamblers come from all ages (18 and above) and backgrounds because on the Internet, everyone can find entertainment by their own preference:
Malaysia's Leading Online Betting Website
If you are a big fan of wagering on events, you will love RescueBets' wide range of premium attractions. No matter what your interests are when it comes to online betting, RescueBet's community is sure to have something for you. Players can log into RescueBets' integrated platform to access the best in sports bookies, esports betting, online slot games, fishing games, and so much more in addition to the best live casino games in the world.
Many land-based Casinos despite being large and offering a great range of games are still eventually limited by their physical size. One of the biggest advantages of online casinos is that without a limit to the capacity, they can offer bigger and better game selection offerings with different themes to cater to the interests of a much larger audience. With a selection ranging from the most classic and timeless games to the most modern games developed by technology, players can have their pick according to their preference.
There are several service providers of online casino services to choose from on the Internet, but very few offer high-quality content and leads. Online gamblers need to choose a reliable gaming provider that guarantees the best stakes in the marketplace. All of RescueBet gaming provider is 100% licensed and controlled gaming company. This means that all the games and vendors are verified and 100% safe. Users of the service are protected from any biased and unfair games and can rest assured that their money is safe.
By combining elements of entertainment with the opportunity to win big profits, RescueBet provides a premium gaming experience to all its users regardless of their level of experience. Play all your favorite live casino games under one roof, at any time, from anywhere in the world.
Live Casino Games
With RescueBet, a user is in control of your game budget and has the freedom to access multiple games in one sitting. If card games are your thing, check out live baccarat and online blackjack tables. These are real tables hosted by RescueBet, where users can engage and interact with other players from around the world in real-time and bet against real dealers. RescueBet also hosts a variety of live poker and roulette tables 24/7 to ensure that players never have to wait to play and always have a game to join.
RescueBet experts also routinely give players pro tips on effective winning strategies and keep them up to date on the best odds available for all games at all times. By monitoring these odds, players can place more successful bets and, in turn, take home bigger winnings. With an in-built live chat option, players can always stay connected and engage with fellow players during games. RescueBet broadcasts hundreds of live casino games and slot games at high speed to give players a real-life casino experience.
So, How's The Rebate Works?
Rescuebet is also the only online betting website that offers its users a loss rebate at the end of every week and month. Unlike in regular casinos, RescueBet users are awarded surprise bonuses and additional opportunities to win big. Who needs luck when you have the unique resources of Malaysia's leading betting website on your side.
With seasonal promotions, users never miss an opportunity to maximize their payoff. RescueBet even offers a wide range of minimum stakes for players to choose from according to their gaming budget. Moreover, every Monday, Rescubet credits an 18% loss rebate on all live casino losses in the previous week to encourage members to place bets more confidently and use the extra funds to chase bigger bets.
This amount is stored in the RB account of the member until and can be transferred to other game provider accounts. The 18% losses rebate introduced by RescueBet aims to help users maximize their profits more responsibly. Every time a user transfers financial funds from their wallet to their game provider wallet, there will be a 10 wagering requirement.
This is before a member can transfer the funds to their primary wallet. The user will have to wager the combined amount of their bonus and deposit 10 times over before any of the winnings can be withdrawn. In this way, RescueBet believes in fostering a healthier partnership practice with its members. Users can use these extra funds to take more significant leaps with their bets and even win at additional engagements of the site.
The advantage of using online casinos is that players have more control over their bet sizes as opposed to in land-based casinos where they have stricter house rules. Gamers also aren't limited to only casino games. They can explore other fun areas to access a world of possibilities in online gambling. Seasoned members can utilize loyalty points to avail exciting offers periodically.
Let's On Board Now
Newly registered members also receive a 100% welcome bonus to help jumpstart their journey in the RescueBet community. If you are still on the fence about wagering your money, test out free games that are built to exactly resemble the real games. If users prefer to explore other areas, they easily navigate from the live casino segment to the number of different offerings on the website, such as esports betting, sports bookies, fishing games. What's more, with RescueBet's new updated and streamlined website, players can now carry their favorite games in the palm of their hands anywhere they go.
Singular extends casino offering with Booming Games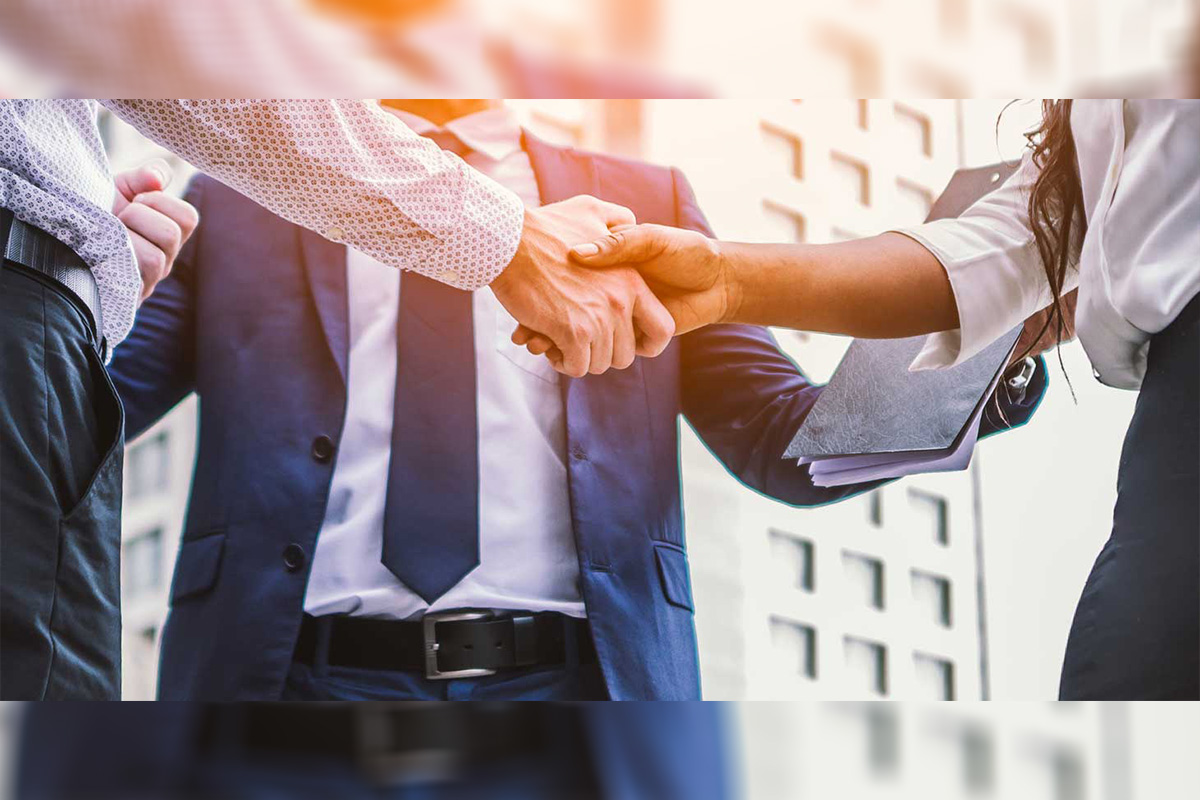 Reading Time:
2
minutes
Singular and Booming Games have sealed a distribution agreement to target Tier 1 operators via Singular's iGaming platform. Booming Games' full slot portfolio is now available on Singular's platform with more than 60 HTML5 slot games including popular titles like Booming Seven Deluxe, VIP Filthy Riches, Gold Vein and latest release Gunspinner. Booming Games release up to two new games per month. Soon to be released are Danger Zone, Show Master and Burning Classics.
"We are delighted to partner with a leading platform and distribution partner like Singular to further extend the reach of our content to regulated and new markets. We are looking forward to a fruitful partnership" said Frederik Niehusen, Chief Commercial Officer at Booming Games.
Booming Games have just recently announced a successful start to 2020 after being recognised as Rising Star of the Year at the International Gaming Awards and launching their slot portfolio with Leo Vegas, Gamesys Group, Microgame, Gaming1 and Hero Gaming.
"Having Booming Games on our portfolio goes hand in hand with our dedication to delivering versatile, high-quality gaming content. Moreover, Booming games innovative features guarantee engaging gameplay which translates into increasing LTV of players." – Robert Dowling, Chief Commercial Officer at Singular.
Singular has 10+ years of experience working with Tier 1 iGaming operators. Singular Product Portfolio includes a comprehensive and flexible iGaming platform, Sports Betting Platform with market leading features alongside a Retail solution and a Casino Core with 7000+ casino games. We aim to empower operators to be ready for any breadth and magnitude of their growth, to be bespoke in their respective markets, and to be ahead of their competition. This complies with the three pillars of the company: reliability, flexibility and innovation which are the founding blocks of the company's way of work reflected in the corporate slogan BE OUTSTANDING. For more information visit singular.uk.
IAGR POSTPONES DISRUPTING THE REGULATOR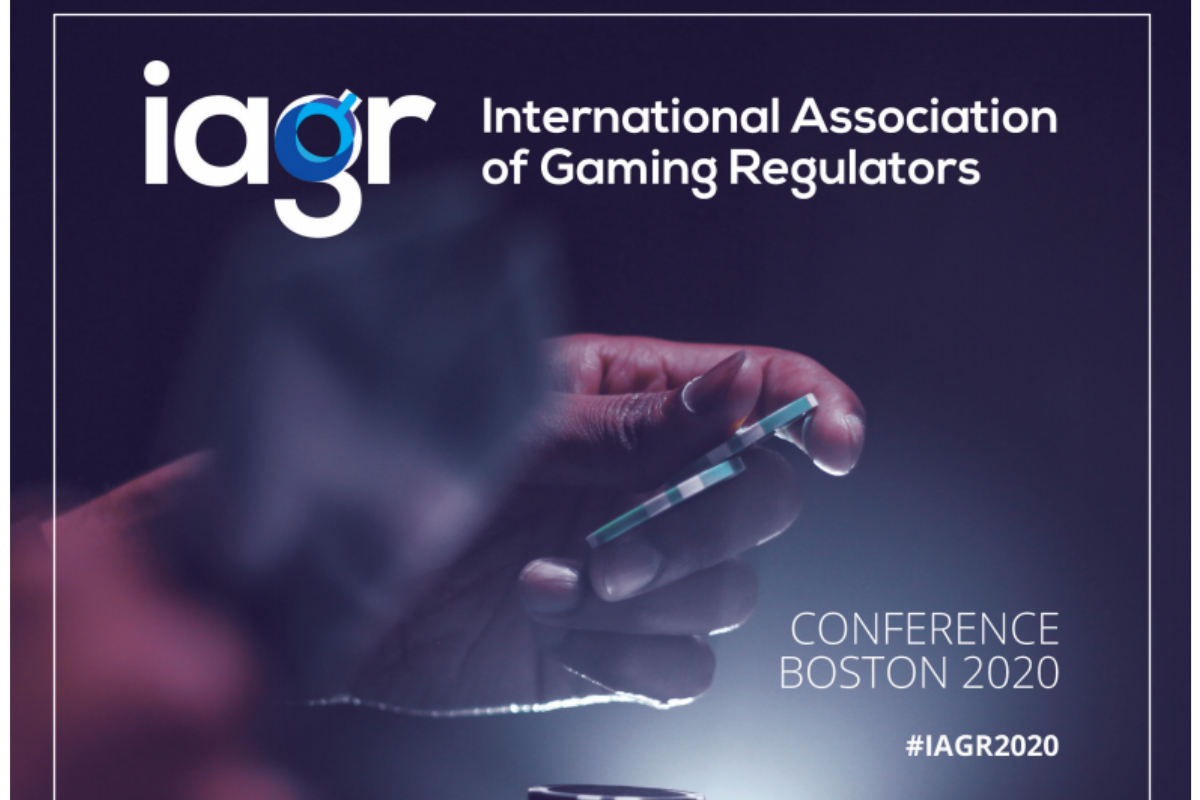 Reading Time:
2
minutes
The International Association of Gaming Regulators (IAGR) today announced the postponement of its annual conference: Disrupting the Regulator: Sparking innovation in regulatory practice #IAGR2020 Boston until 12-17 September 2021.
After monitoring governmental public health advice and associated jurisdictional developments regarding the COVID-19 pandemic over recent months, the Board of Trustees determined it was in the best interests of the association and its members to postpone its annual conference until 2021.
In making the announcement Mr Paul Newson, IAGR President, said: 'It's profoundly disappointing to delay this exciting event, but I'm confident our focus on innovation in regulatory policy and practice will be increasingly important as we transition out of lockdowns towards normality.
'The decisive public health response to the pandemic has saved lives. I think we also need to acknowledge that the abrupt shutdown of economic activity and social interaction has devastated many businesses and livelihoods, but I think it also presents tremendous opportunity for bold innovation to overcome previous policy and regulatory inertia.
'We have assembled an impressive line-up of leading speakers to share insights, challenge thinking and spark a contest and ideas and new ways of working at #IAGR2021. We will be liaising with each of our speakers to ensure we build on the program to best capture lessons from the pandemic that can help advance efficient and effective gambling regulation.'
The conference will still be held at the Boston Marriott, hosted by the Massachusetts Gaming Commission and in partnership with the International Masters of Gaming Law we will be offering back to back conferences including a joint conference day and networking events.
'We had an extraordinary response to our call for speakers and I wish to thank all those individuals for their patience while a decision on the timing of the conference has been pending' Mr Newson said.
IAGR is exploring a number of options for webinars and virtual events for its members and industry stakeholders in the lead up to #IAGR2021. We also invite expressions of interest from regulators and industry stakeholders to contribute to our newsletter.
IAGR consists of representatives from gaming regulatory organisations throughout the world and aims to advance the effectiveness and efficiency of gambling regulation.
GiG strengthens iGaming offering to operators by adding Playtech's iPoker to its platform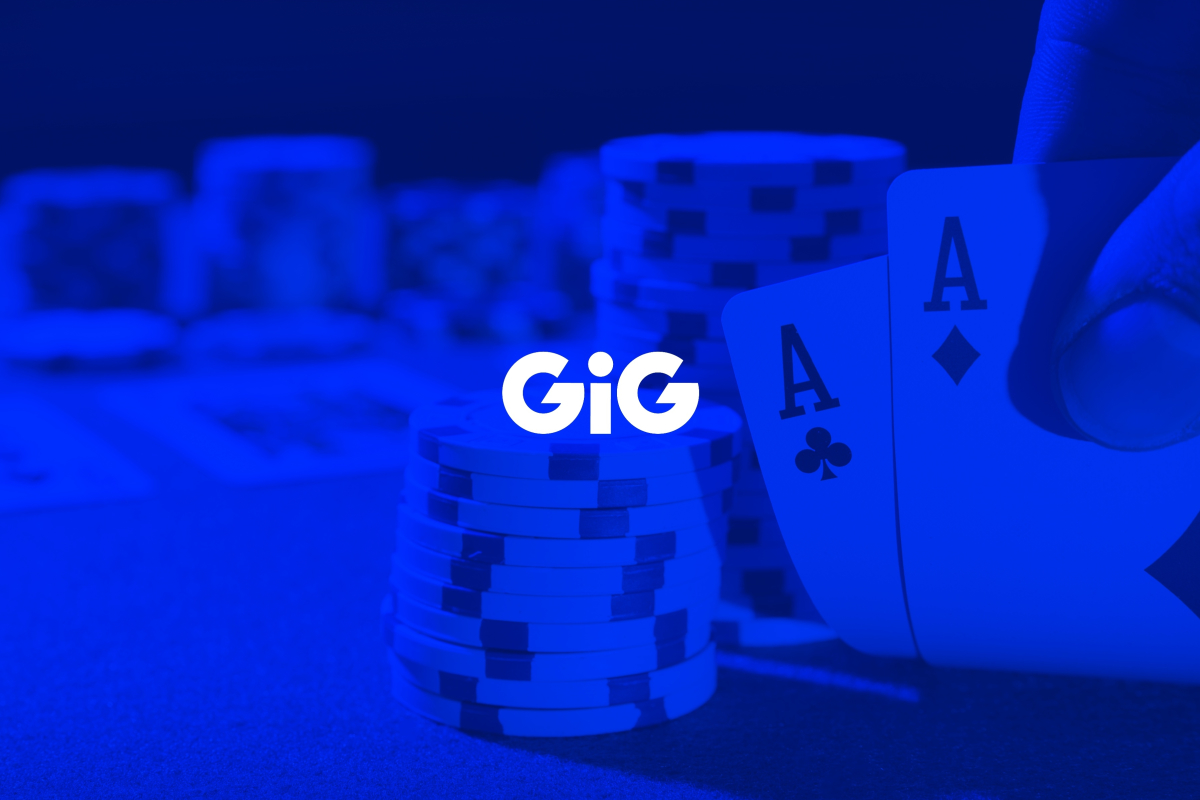 Reading Time:
< 1
minute
Gaming Innovation Group Inc. (GiG) has integrated Playtech Plc's iPoker product to its platform, allowing GiG to extend its iGaming offering to its partners.
Playtech's iPoker product boasts a poker network of over 35,000 players. They operate in the regulated markets that offer Poker and deliver a solid omnichannel solution for operators.  The partnership will enable operators to gain access to one of the largest poker networks in the world, through GiG's leading-edge iGaming platform. Operators can take advantage of a wide selection of game types, an extensive offering of table stakes and buy-ins and a rich range of games via  HTML 5 web, mobile, iOS and Android.
Ben Clemes, Chief Commercial Officer, "We are excited to have partnered with Playtech in entering the poker betting vertical. The integration of Playtech's iPoker product with our iGaming Platform allows us to further extend our betting options and enables our partners to offer a strong poker betting player experience. As part of the process, we added to our microservices, which gives us the ability to scale and integrate with other third-party poker providers in the future —providing our partners with more flexibility and choice.''
Shimon Akad, Chief Operating Officer, Playtech, comments: "We're delighted to partner with GiG and welcome them to our iPoker network. Having invested heavily in our new poker web client, in addition to our native poker app and popular downloadable desktop poker client, together Playtech and GiG can offer operators access to an exceptionally flexible platform as well as an ever-growing network. GiG is an important strategic partner for us, we look forward to continuing to work with them to bring industry-leading technology to the sector."