Indiana Sportsbooks Lose Out On $125 Million In March Wagers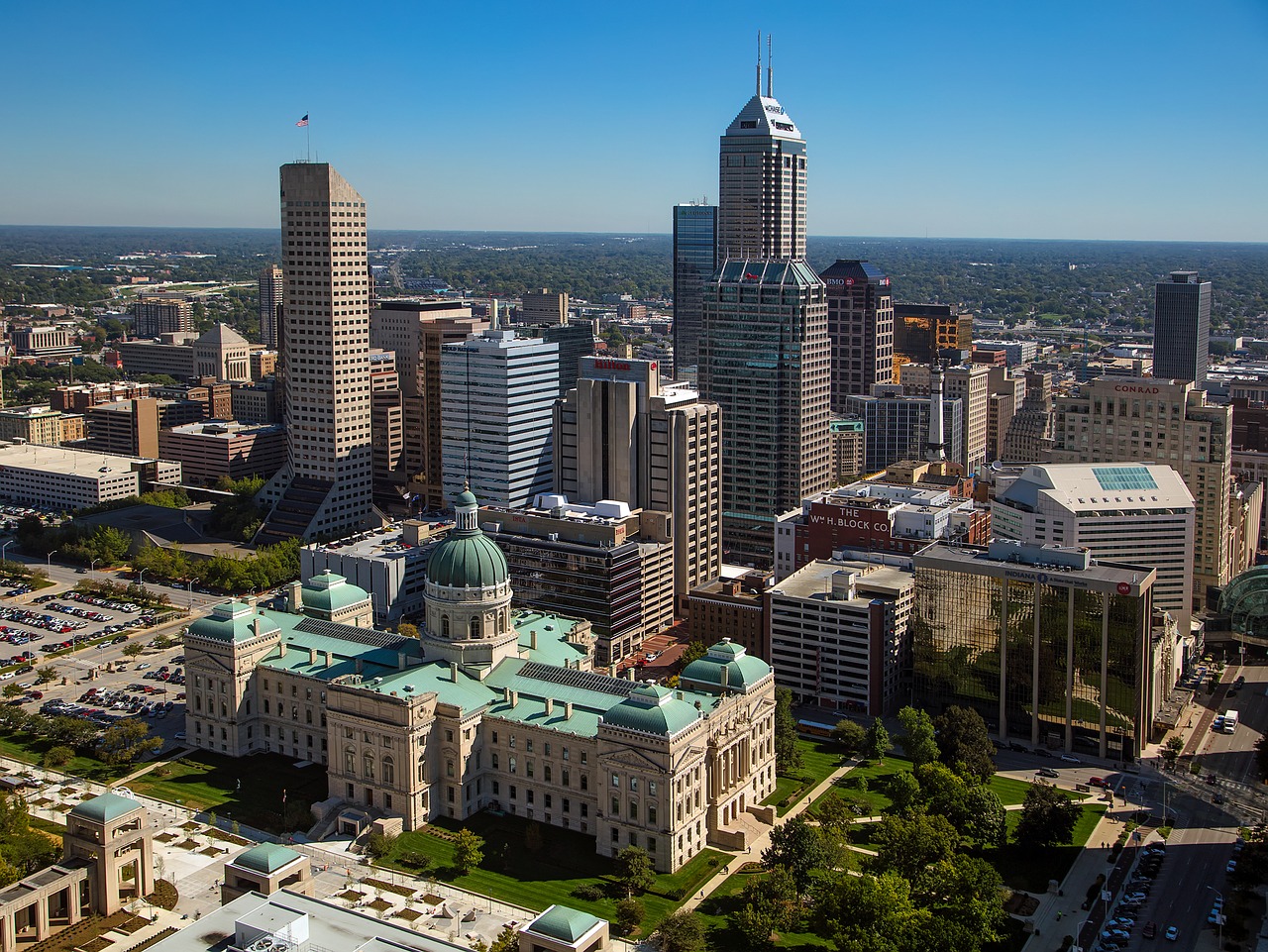 Reading Time:
3
minutes
Without NCAA Tournament, NBA, baseball, and more, sportsbooks attract $75 million in bets, according to PlayIndiana
Indiana's retail and online sportsbooks were hit hard in the first weeks of the coronavirus shutdown, costing the state an estimated $125 million in wagers in March, according to PlayIndiana. And with no immediate end in sight, the industry will continue to navigate treacherous waters in the months ahead.
"This is an unprecedented stoppage for legal sportsbooks, and there is no playbook for them to follow to help manage the crisis," said Dustin Gouker, lead analyst for PlayIndiana.com. "Obviously, the sports betting industry is just one facet in a crisis that is affecting us all, too often tragically. But it is a business that employs hundreds in Indiana and generates millions in state taxes. And the bottom line is that there will be no significant relief until the sports world begins to open back up."
Indiana appeared to be headed for its first month of more than $200 million in bets. Instead, the state's retail and online sportsbooks collected just $74.8 million in March wagers, down 60% from the record $187.2 million in February, according to official reporting released Thursday. Almost all of the handle was generated before March 11, when the NBA shut down its season and sent a cascade of closures through the sports world.
March's bets produced $5.5 million in adjusted gross revenue, down 50.5% from $11.9 million in February, and yielded $522,0825 in tax revenue for the state.
The shutdown wiped out nearly three weeks of games, including the NBA and the opening of the Major League Baseball season. The loss of the NCAA Tournament, one of the largest sports betting holidays in the U.S., proved particularly damaging. Indiana sportsbooks could have generated more than $50 million in tournament-related wagers, PlayIndiana estimates.
"There is no way to replace the revenue that would have been generated from the NCAA Tournament, which in legal jurisdictions generates more action than the Super Bowl," said Jessica Welman, an analyst for PlayIndiana.com. "The NCAA Tournament can't be rescheduled, but professional leagues are beginning to draw plans to begin games again. We still don't know what that looks like or when it will happen. Whether spectators are there to watch in-person or not, though, online sportsbooks should again be able to attract bettors, which will be welcome news for the industry.
Other than some minor international events and futures betting, mainly on the NFL, sportsbooks have gone completely silent. That could change in a minor way without a single game being played. Sportsbooks are now accepting bets on Friday's WNBA Draft and the NFL Draft later this month.
"We don't expect a lot of betting on the WNBA and NFL drafts, but we suspect that each will draw more interest than either would under ordinary circumstances," Welman said. "People are looking for some sense of normalcy while they practice social distancing, and the drafts and futures betting is providing at least some outlet for bettors."
In March, online sportsbooks generated 81.3%, or $60.8 million, of the state's handle. DraftKings/Ameristar Casino led the market with $33.1 million in bets, down from $74.1 million in February, and generated $2.4 million in gross receipts, down from $5.7 million. FanDuel/Blue Chip Casino was second with a $21.6 million handle, down from $63.8 million. That resulted in a $1.45 million win, down from $2.7 million.
The market leaders were followed by:
BetRivers/French Lick Resort ($3.6 million handle, down from $7.7 million; $343,482 win, down from $348,869)
BetAmerica/Rising Star Casino ($132,568 handle, down from $212,953; $8,233 win, up from -$6,169)
BetMGM/Belterra ($2.1 million handle, up from $70,061; $370,669 win, up from $13,175)
Hollywood Lawrenceburg/PointsBet ($334,237 handle, $65,390 win)
Horseshoe Hammond led the retail market with $3.4 million in bets, down from $12.4 million in February. That generated $211,475 in gross receipts, up from $52,445. Horseshoe Hammond was followed by:
Hollywood Lawrenceburg ($2.6 million handle, down from $6.8 million; $65,390 win, down from $308,577)
Ameristar Casino ($2.1 million handle, down from $5.9 million; $232,186 win, down from $345,660)
Indiana Grand ($1.7 million handle, down from $4.7 million; $95,088 win, down from $516,760)
Harrah's Hoosier Park ($1.8 million handle, down from $4.5 million; $32,459 win, down from $301,764)
Caesars Southern Indiana ($800,758 handle, down from $2.2 million; -$25,689 win, up from $16,774)
Blue Chip Casino ($693,011 handle, down from $2.1 million; $10,736 win, up from $3,008)
Tropicana Evansville ($594,036 handle, down from $1.6 million; -$49,753 win, down from $31,513)
Belterra Casino ($242,689 handle, down from $864,230; -$35,082 win, down from $46,173)
French Lick Resort ($81,343 handle, down from $387,656; -$16,027 win, down from $27,015)
Rising Star Casino ($43,686 handle, down from $123,393; -$5,903 win, down from $11,723)
"Online sportsbooks will bounce back more quickly than their retail counterparts, which face a much more uncertain future as the coronavirus pandemic continues," Gouker said. "In states where online casino games and poker are legal, such as New Jersey and Pennsylvania, casino operators have had a bit softer landing. But Indiana has really borne the brunt of this crisis, unfortunately."
For more revenue information on Indiana sportsbooks, visit PlayIndiana.com/revenue.
Twin River Announces Reopening Of Its Hard Rock Biloxi Casino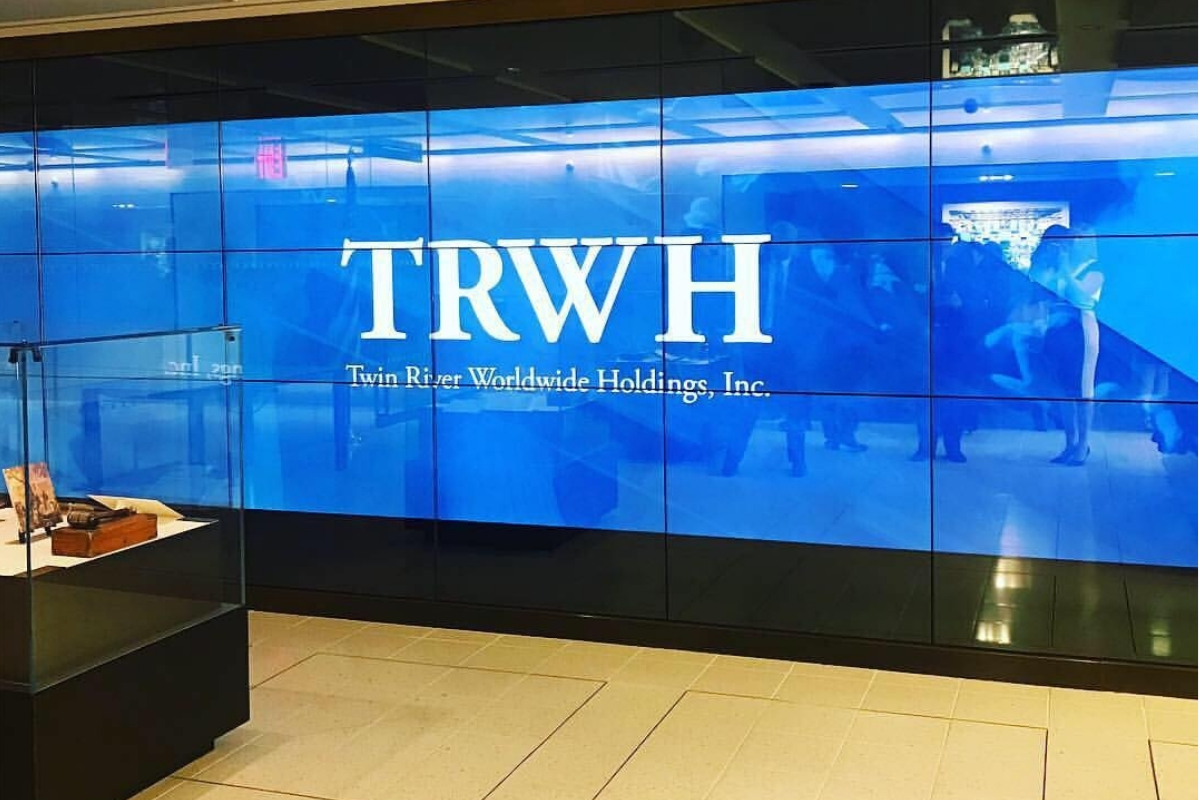 Reading Time:
2
minutes
Twin River Worldwide Holdings, Inc. announced the reopening of its Hard Rock Hotel and Casino Biloxi in Biloxi, MS ("Hard Rock Biloxi") effective Thursday May 21st. Hard Rock Biloxi is the Company's second largest casino operation, and represents approximately 20% of the Company's current portfolio.
Twin River has implemented property-specific comprehensive health and safety protocols, developed in close consultation with state regulators and public health officials in Mississippi. More details on these health and safety protocols can be found on the property specific website at www.hardrockbiloxi.com. These protocols are part of the Company's overall COVID-19 reopening plan, the components of which are designed to meet or exceed all guidelines established by the CDC.
"Our ability to reopen Hard Rock Biloxi is a testament to the hard work of our team during this pandemic and we were encouraged by the first day results which, even with reduced hours and significant safety protocols in place, generated slot revenue volumes approximately double those of the same day last year," said George Papanier, President and Chief Executive Officer. "While it is only one day of performance, we are excited and thankful to welcome back our valued team members and loyal customers to an environment that meets or exceeds CDC guidance. We appreciate the collaborative nature of our regulatory relationships in Mississippi, and we will continue to work closely with regulators and public health officials in other states to ensure the timely reopening of our other properties as soon as it is deemed safe to do so."
With respect to Twin River's six casinos in Rhode Island, Delaware and Colorado, the Company is actively preparing for the resumption of gaming operations. The Company is working closely with the respective state regulators and public health officials to finalize the comprehensive reopening plans for its other properties. Among other things, these plans include potential screening of team members and guests upon entrance of the properties; thermal imaging cameras; enforcement of social distancing guidelines; including spacing between VLTs and limited or no table games to start; frequent cleaning and sanitizing protocols for all areas; mask protection requirements; and public awareness signage. The Company will provide updated information on the reopening of these additional properties upon receiving all necessary approvals.
Mr. Papanier continued, "As we reopen our properties, we believe we will benefit from our status as a regional gaming company that is largely focused on local and regional visitation rather than air travel, destination or convention business. As such, we believe we are well-positioned to resume our growth trajectory and drive results upon resuming full operations."
Source: TRWH
Record $1 Billion In Online/Mobile Sales For Scientific Games iLottery Partner Pennsylvania Lottery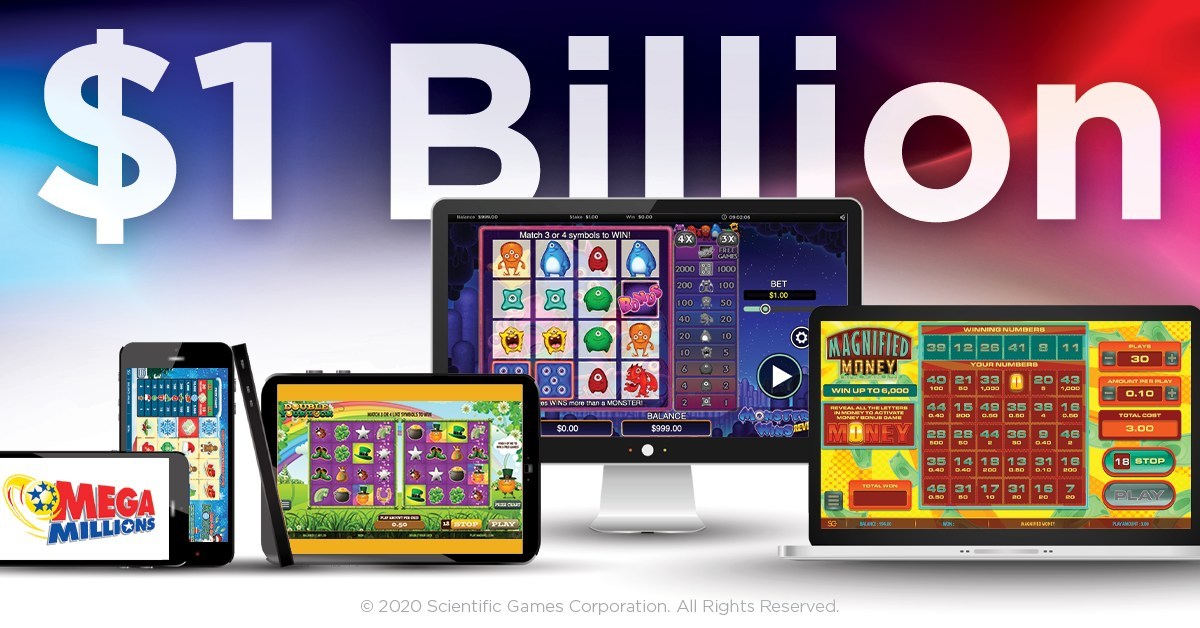 Reading Time:
3
minutes
Scientific Games Corporation congratulates the Pennsylvania Lottery (or the "Lottery") on the most commercially successful iLottery online/mobile launch in North America to date as total sales for the popular digital lottery games hit the $1 billion mark shortly before the program's two-year anniversary. Significantly surpassing any previous North American iLottery launch in history, the program launched and managed by Scientific Games is also on track to top $1 billion in sales annually.
"Our goal in offering our players the option for online/mobile play in May 2018 was simply to meet players where they are, which is online, and it has been exceptionally well-received," said Drew Svitko, Executive Director of the Pennsylvania Lottery. "During this unprecedented time, we are reminding Lottery players that they have the option to take advantage of playing PA Lottery online games at pailottery.com. This is the only place where PA Lottery players can buy their Powerball® and Mega Millions® tickets without having to leave their homes. This is also another way people can support older Pennsylvanians during this challenging time."
Svitko went on to say that the PA iLottery program has helped protect vital funding for state programs benefitting older Pennsylvanians.
The Pennsylvania iLottery program is powered by Scientific Games' OGS, the industry leading content aggregation platform, and OpenPlatform™, a player account management suite that includes responsible gaming tools, and an innovative affiliate program that benefits the Lottery's retailers. As part of the affiliate program, the Lottery currently has a partnership with about 500 of its 9,800 retailers  to encourage players to sign up for online/mobile play. During the first full fiscal year of iLottery, Pennsylvania's traditional lottery sales—or sales at brick-and-mortar retailers—grew 7.2% over the prior fiscal year and Scratch-Off sales grew 5.9%.
The Pennsylvania Lottery, which already had the highest performing combined retail and digital instant lottery program in North America, continues to break records with an 80% jump in iLottery revenues (current weeks vs. pre-COVID weeks) and a 200% uptick in first time players. The state's iLottery sales recently hit a record $4.2 million in online/mobile sales in a single day and are currently averaging over $3 million per day.
"What's encouraging to states looking to launch online/mobile lottery sales is that when the COVID crisis happened, Pennsylvania had a partnership and program in place to protect vital funding—including effective management of the combined retail and digital game portfolio, an iLottery platform and services to attract and retain players, integrated to support retailers while continuing the strategic management of traditional lottery products sold in stores," said Pat McHugh, Group Chief Executive, Lottery for Scientific Games.
Currently, 13 of 46 U.S. lotteries allow lottery games to be purchased online, but only seven of those, including Pennsylvania, offer eInstant games. The Pennsylvania Lottery currently offers players 70 different eInstant games.
"Many states will look to Pennsylvania's program to modernize lottery products online and at retail," said McHugh. "Pennsylvania has effectively managed high-performing retail and digital instant games creating benefits for players, retailers and the Commonwealth's programs supporting older Pennsylvanians."
In addition to retail and digital game portfolio management, Scientific Games provides the Pennsylvania Lottery with consumer research, player acquisition and retention programs, and an omni-channel iLottery platform, as well as a team of marketing experts who use powerful CRM tools and bonusing programs that engage and retain lottery players. The Company is also the Lottery's longtime systems technology and retail instant game provider.
Scientific Games launched the world's first secure retail instant game in 1974, the first digital instant game in the U.S. in 2014, and is the leading provider of lottery interactive games, mobile apps, player loyalty programs and other interactive products and services in the U.S. lottery industry.
© 2020 Scientific Games Corporation. All Rights Reserved.
SOURCE Scientific Games Corporation
Casinos Introduce Safety Protocols for Reopening in Light of COVID-19 Closure – Limited Facility Offerings, Limited Seating, Slot Machine Spacing, Temperature Checks Prior to Entry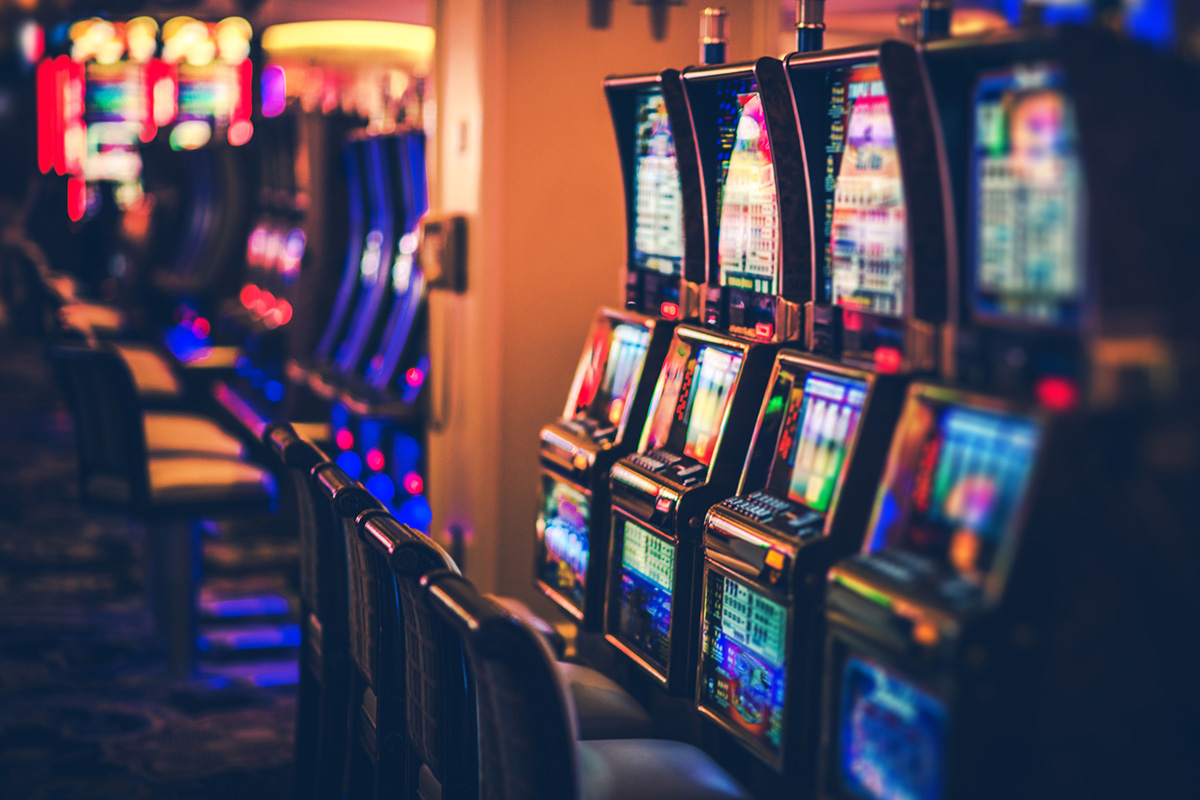 Reading Time:
< 1
minute
ResearchAndMarkets.com published a new article on the gambling industry, "Casinos Introduce Safety Protocols to Maintain Social Distancing Amid COVID-19"
Almost all of the US commercial and tribal casinos closed because of COVID-19. As several states plan for reopening, casino operators are introducing new safety protocols to allow them to reopen once lockdowns are eased. Many casinos plan to offer limited facilities initially with slot machines and blackjack reopening first and poker, gym and spa facilities and hotels remaining closed. Casinos will also limit seating at blackjack tables and space slot machines out to maintain social distancing.
Many casinos are also introducing temperature checks prior to entry for customers and staff and will require employees to wear masks. There will also be hand sanitizing stations and employees will be required to wear masks. The Las Vegas Sands Corp has announced plans to reopen casinos in June and has been offering free COVID-19 tests to employees and their households to minimize the risk of virus transmission.
Arizona casinos are allowed to reopen from May 15 with limited facilities and new sanitation procedures. Meanwhile, Nevada has extended the stay-at-home order into May and is working with Washington, Oregon, California and Colorado to jointly coordinate plans for reopening businesses. Casinos have seen increased revenue from online casino and poker games during the pandemic while sportsbooks bets have decreased significantly owing to the cancellation of major sporting events.
To see the full article and a list of related reports on the market, visit "Casinos Introduce Safety Protocols to Maintain Social Distancing Amid COVID-19"
About ResearchAndMarkets.com
ResearchAndMarkets.com is the world's leading source for international market research reports and market data. We provide you with the latest data on international and regional markets, key industries, the top companies, new products and the latest trends.