Japanese Minister Says Government Remain on Track with IR Timeline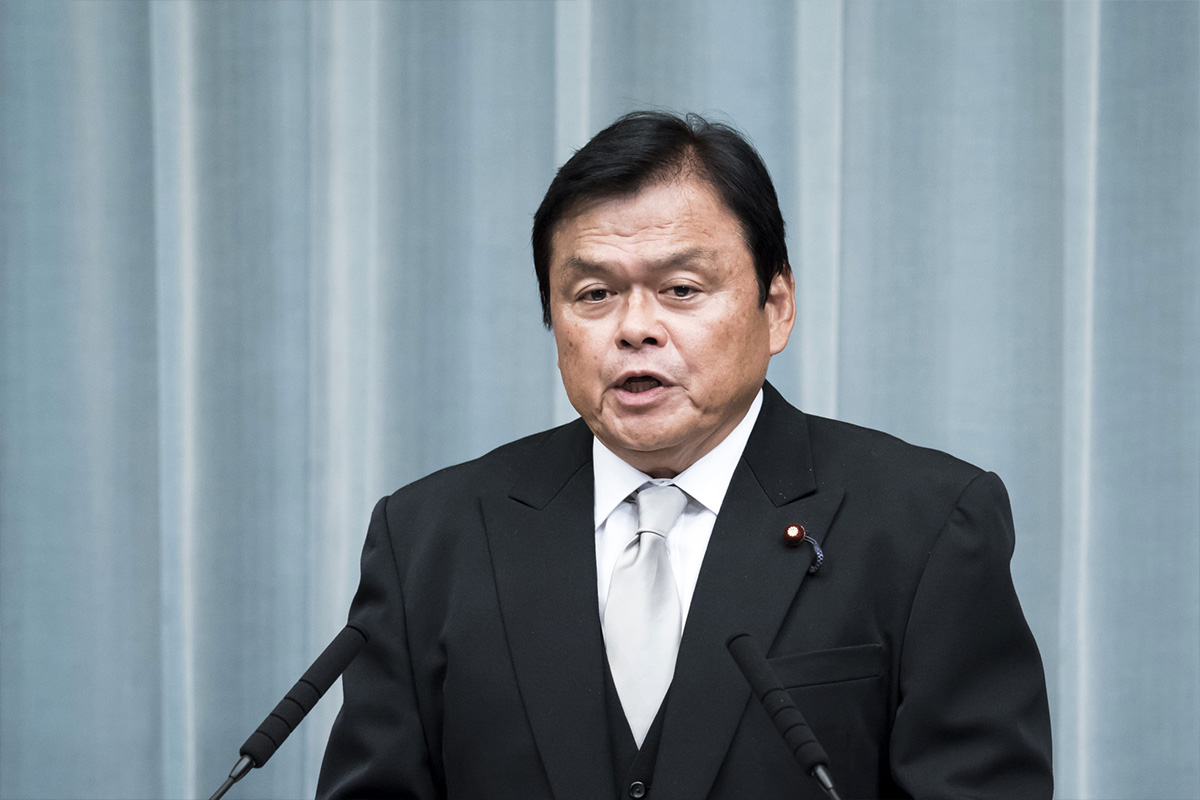 Reading Time:
< 1
minute
Kazuyoshi Akaba, Japan's Minister of Land, Infrastructure, Transport and Tourism, has confirmed that the government is moving forward with the previously-mentioned timetable regarding the process for licensing casino complexes in the nation. Akaba was speaking at a question-and-answer session of the budget committee of Japan's House of Representatives.
Under a draft plan previously announced by the Japanese national government, local governments would have from January to July in 2021 to apply for the right to host a casino resort, or integrated resort (IR) as large-scale tourism complexes with casinos are known in Japan. Up to three will be permitted in the first phase of liberalisation.
Akaba said that as of now the national government believed it was still feasible to maintain the original draft schedule for local governments to submit their bids for a tilt at hosting a casino scheme. That was despite the national government has declared the state of emergency in several of the country's prefectures, as part of efforts to contain the spread of the coronavirus.

Fosun Sports Group Announces New Entity to Deepen Global Sports Industry Footprint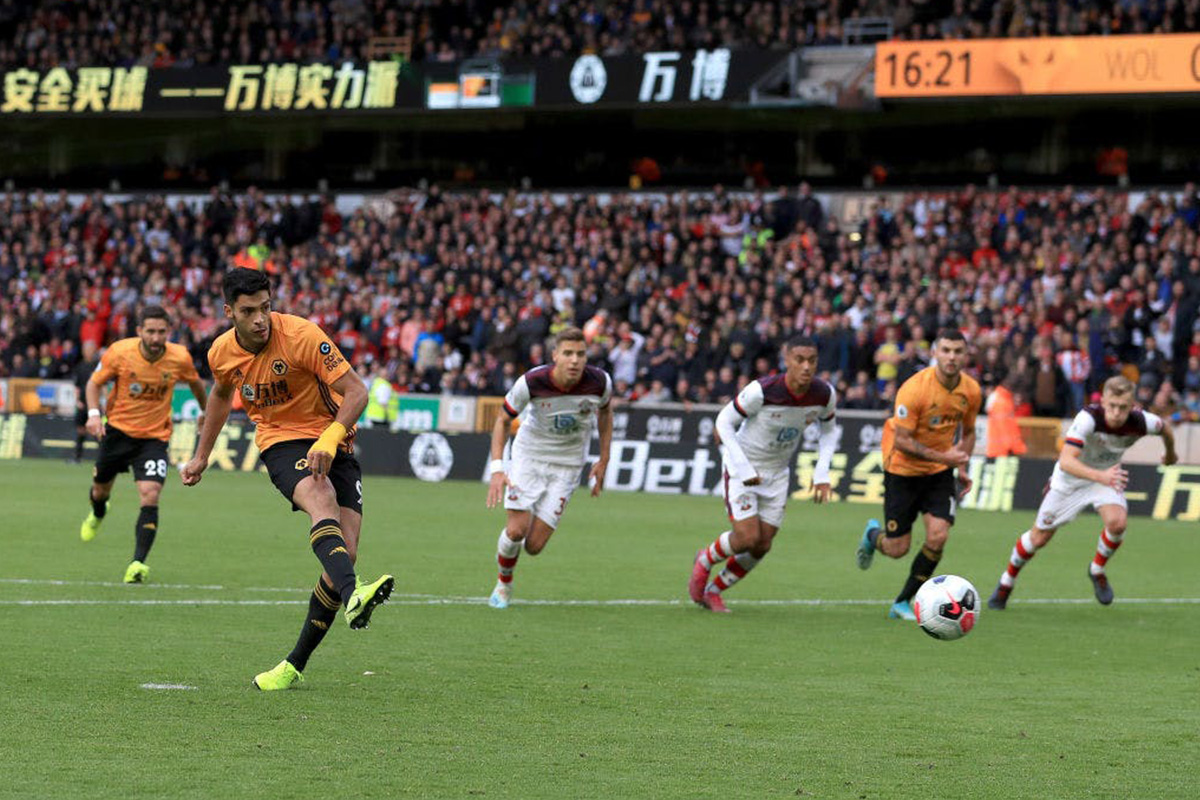 Reading Time:
3
minutes
On October 19, Fosun Sports Group (hereinafter referred to as "Fosun Sports"), a global pan-sports industry operating group company and subsidiary of Fosun International's happiness segment, announced the formal establishment of Fosun Sports as a holding entity, and the acquisition of core operating assets and management team of Foyo, in games, esports and sports. At the same time, Fosun Sports has received a minority strategic investment from the U.S. finance and technology firm, PEAK6 Investments, which will continue to deepen the global industrial layout around the core business of sports, esports and games in the future.
Since Fosun acquired Wolverhampton Wanderers Football Club in 2016, Fosun Sports has relied on the group's global resources and built a professional team to operate the club consistently and steadily, which has greatly enhanced Wolves' brand value. In 2018, Wolves won the EFL Championship title and returned to the English Premier League, with 7th placed-finishes in the Premier League for two consecutive seasons and a last-eight finish in the UEFA Europa League. Wolves ranked 19th in the Brand Finance 2020 football club brand value rankings.
Meanwhile, Fosun Sports has built a sports-focused platform to offer its community of loyal football and esports fans a unique and innovative range of products (merchandising, sports fashion…) + content (music, mobile gaming, social media) + experience (matches, gaming portal…). Today, Fosun Sports has found its unique path to directly communicate with young audiences and connect with core users.
In 2019, Fosun Sports established the trendy sports brand WWFC based on the Wolves IP (Intellectual Property) and launched a collaboration series. Through "Wolves Fashion Night" and "Wolves Fan Night", Fosun Sports harnessed the combined power of its projects, fully deploying the resources of fashion, trend, and partner brands. Wolves has now been successfully transformed from a traditional soccer brand to a diversified pan-sports lifestyle brand and is known as a practitioner of "sports + fashion" in the industry. Such IP operation capability also makes Fosun Sports the exclusive authorised partner of CFA (China Football Association) China Team to develop licensed products and create a new "content + trend + youth" lifestyle brand "My Home Field".
In addition, Fosun Sport actively entered the esports industry. Since 2018, Wolves has been one of the most active Premier League clubs in esports, with three teams in the UK – FIFA 22, Rocket League and Le Mans/Formula Pro Series sim racing, as well as strong collaborations with other popular esports titles such as Fortnite. From 2019, Fosun Sports has entered the China esports market with the "Wolves Esports" brand, currently with five divisions including Honor of Kings, QQ Speed, Identity V, Call of Duty Mobile, FIFA Online 4, and has won multiple titles in international and domestic major competitions. Three out of the five squads have won championships in various national or global competitions.
The acquisition of Chongqing QGhappy (now renamed as Chongqing Wolves), the Honor of Kings professional league team with six championship titles, in September, was one of the most critical moves by Fosun Sports to connect with young audiences in the esports world, further expanding its esports footprint by entering KPL, the top league of mobile gaming with 100 million daily active users. The addition of a Wolves KPL squad has made the Wolves Esports brand one of the best in Asia.
The strategic investor in Fosun Sports, PEAK6, is the owner of North American esports powerhouse Evil Geniuses, a team with a long and decorated history since its foundation in 1999, and the winner of the fifth International DOTA2 Championships (Ti5). Fosun Sports then made a strategic investment into Evil Geniuses in July 2021, building deep cooperation between Wolves and Evil Geniuses, and thus entering the North American esports market.
From DOTA2, Honor of Kings, FIFA, Call of Duty Mobile, QQ Speed, Identity V and virtual 24 hours of Le Mans combined with traditional sports, Fosun Sports has advanced in the esports market in China, North America and Europe, achieving "full coverage" in esports both geographically and in terms of projects.
Fosun Sports has reached more than 30 million fans worldwide through its two core businesses of soccer and esports, which brings infinite possibilities for business development to form a global sports ecosystem.
Mr. Jeff Shi, Chairman of Fosun Sports, said he was delighted to have PEAK6 join the Fosun Sports family. "Our organisations have great synergy, from our mutual desire to challenge conformity, to our openness for collaboration, and of course our shared passion for sports, technology and achieving success through hard work, intelligence and innovation."
"We are confident PEAK6 can help bring Fosun Sports and Wolves a wealth of knowledge, wisdom and learning, and support Fosun Sports to become a sports industry group with global influence and much success."
Fosun Sports is also one of the key business units of Fosun's happiness segment. After the restructuring, the company will have the opportunity of rapid development with empowerment from Fosun's ecology, and to gain greater synergies through mutual empowerment with other member brands in the Fosun system.
IndiaJoy and Esports Platform MPL to Present Asia's Biggest Virtual Digital Entertainment Festival from 16th to 19th November 2021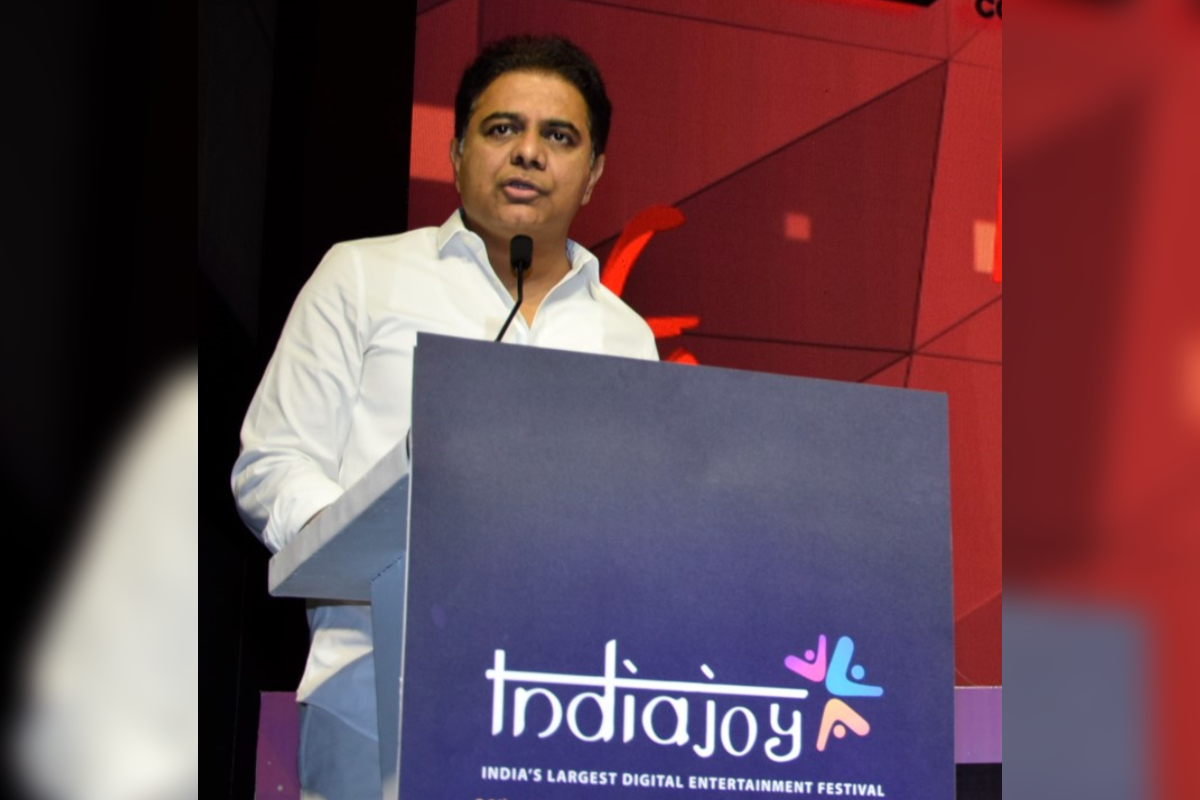 Reading Time:
3
minutes
Asia's biggest digital entertainment festival IndiaJoy, will be held this year virtually from 16th to 19th November. Mobile Premier League (MPL), Asia's largest esports and skill gaming platform has become the presenting sponsor of IndiaJoy 2021. The annual event is hosted by Telangana Virtual Animation and Gaming Association (TVAGA) and supported by the Government of Telangana.
The digital entertainment festival, in its fourth edition, is bringing together businesses, business leaders, content creators, professionals across gaming, animation, digital media, and entertainment sectors, and will feature VFX, OTT Pulse, Influencer Conference, and DesiToons.
Shri K T Rama Rao, Minister for Municipal Admin & Urban Dev, Industry & Commerce, ITE&C, Government of Telangana, said, "In the past three editions, IndiaJoy has played a significant role in boosting the AVGC sector in Asia. It has also helped shine a spotlight on the city of Hyderabad as one of the important hubs in the global digital entertainment industry. The Media & Entertainment sector is expected to grow at a CAGR of 13.7% to reach INR2.23 trillion (US$30.6 billion) by 2023. Telangana Government has been at the forefront of harnessing the new digital entertainment revolution that requires a state to promote the use, adoption, and adaptation of cutting-edge technologies. We continue to build a robust ecosystem, infrastructure base to promote leading-edge technologies which is a must for success.  Initiatives such as Image Towers and hosting global scale events like IndiaJoy which encompass Animation, VFX, OTT, and Gaming have catalysed the growth of the sector both in Hyderabad and in India. Our vision is to make IndiaJoy an event that the world looks forward to every year." He added.
Shri.Jayesh Ranjan, Principal Secretary of the Industries & Commerce (I&C) and Information Technology (IT) Departments, Government of Telangana said.  "India has lately seen tremendous growth in the creative tech & digital sector (AVGC Sector) with an estimated reach of 3 Lakh Crore (approx. USD 44 Billion) by 2024. Hyderabad has always been the epicentre of growth in this sector & Telangana Govt has played a key role in promoting this ecosystem. Now we are at a juncture witnessing rapid growth, it entails a lot of strategic value to keep the momentum by continuing to support such a mega event like India Joy."
"As we welcome the 4th edition of IndiaJoy, it gives me great pleasure that Green Gold Studios has contributed to bringing the best creators, producers, broadcasters, business and creative heads onto a single platform. IndiaJoy was established to celebrate the success of the industry, exhibit the talent within it and provide a space for the leaders of the AVCGI to deliberate the way forward. We have accomplished all that in our previous editions, and we look to continue building the event to encompass more ideas, individuals and technology." Rajiv Chilaka, Mentor, TVAGA, Founder & MD, Green Gold Studios.
The Indian Media and Entertainment industry is witnessing a new era of game-changing development and IndiaJoy will see pioneers from the sector sharing their insights. In the past editions, IndiaJoy attracted exhibitors from across the globe, including Adobe, Netflix, Sony, British Columbia, Moiba, Gametion, Australian Trade Commission, Victoria Trade, Unity Epic, and Homa Games. This edition of IndiaJoy is expecting international participants from more than 50+ countries and globally recognised, prominent AVGC and many tech giants are set to share advancements in new and emerging technologies.
"We are thrilled to present this year's edition of IndiaJoy along with TVAGA and the Government of Telangana. Hyderabad has emerged as the next big gaming destination after Bengaluru, and an event like IndiaJoy—which brings together all stakeholders under one roof—will further boost engagement within the sector. Our vision at MPL is to revolutionise the mobile gaming and esports landscape not just in India but the world and we look forward to sharing our experience and insights and delve deeper into ideas that will propel the industry forward," said Sai Srinivas, Co-Founder, and CEO, Mobile Premier League (MPL).
Sunil Chakravarthi, Program Director, IndiaJoy, expressed "Telangana, the youngest state in the country, has organized and hosted world-class events. IndiaJoy, the brainchild of Telangana has demonstrated significant success during its last 3 editions, and this global scale digital festival is generating enormous interest among many AVGC industry experts. While this edition is going to be virtual, we see it as an advantage, as the speakers and participants are boundless. Over 500 delegates, 18000+ participants, 200+ tracks, and 100+ panel discussions confirmed already, we have already witnessed a 2.5X increase in participants this year, nothing less than an International physical event that is full of Joy, yes Virtual is Reality".
Since its inaugural edition IndiaJoy enjoyed a record-high number of visitors to attract more than 30,000 plus participants, visitors, and global delegates. Including, attracting investments of USD10 million for the past 3 years and catalysed the emergence of startups. IndiaJoy is the largest Congregation of Gaming, Animation, VFX, E-Sports and Entertainment Events in India, IndiaJoy is an aggregator platform, bringing together prestigious international events in one place to unfold opportunities for Investors, Corporations, Studios, Content Developers, Delegates, Consumers, Hardware manufacturers and students, through series of Networking, Trade Exhibitions, Product Launches, B2B and B2C events. For registration visit https://indiajoy.in
Galaxy Racer Increases Prize Pool To Half A Million Pesos, Content Creators To Play 'Squid Game' On Roblox And Pay It Forward To The Gaming Community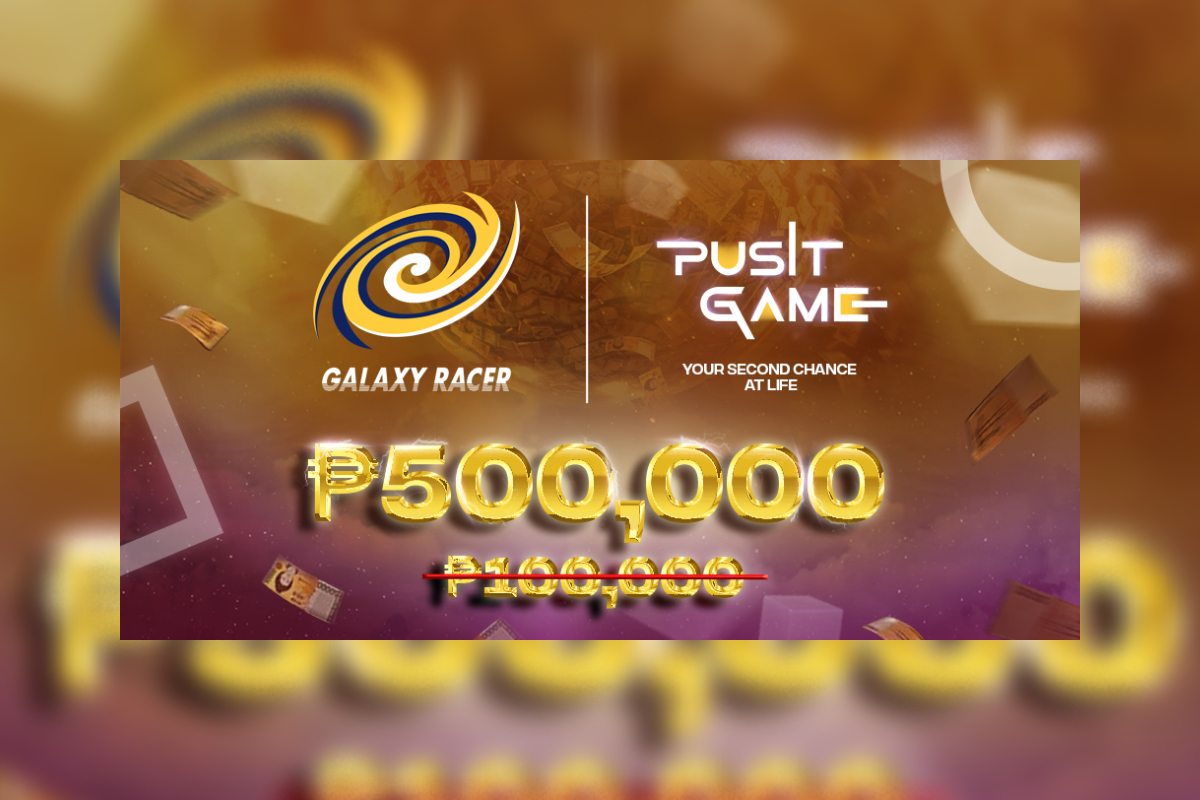 Reading Time:
2
minutes
Galaxy Racer (GXR), one of the fastest-growing esports, gaming and lifestyle organizations in the world, headquartered in Dubai, with market presence in Southeast Asia, Middle East North Africa, South Asia and Europe, has increased its prize pool from P100,000 to a whopping P500,000 (US$10,000) for its 'pay it forward to the gaming community' initiative.
Galaxy Racer will be hosting their very own in-house 'Squid Game' tournament on Roblox, an online gaming platform and game creation system, involving forty-nine Galaxy Racer content creators from the Philippines with over 180 million social media followers. It will be hyper-localized in the Philippines to 'GXR Pusit Game: Your Second Chance At Life'. Pusit means 'squid' in Tagalog and follows Squid Game's iconic survival game show set-up, but with a twist.
Fans will stand a chance to win the prize money by supporting their favourite content creator. Fans will be able to comment on the post of the content creator they are rooting for with the hashtag #GXRPusitGame and an explanation via a story submission on the Galaxy Racer content creator's post of why they think they are worthy to win the prize money for a second chance at life. The entry period for the contest will close on October 21st at 10:00 AM PHT.
The last content creator standing after competing in an intense 7-round gauntlet of trending games will win the tournament, thereafter selecting the most compelling story amongst their fans' entries whereby the lucky fan will receive the prize money of PHP500,000 (US$10,000) which will be announced during the livestream. The online community engagement event will commence on October 22nd, 2021 at 4:00 PM PHT on Galaxy Racer PH's Facebook page.
The GXR Pusit Game will feature notable Galaxy Racer content creators such as model and actress Sachzna Laparan, Filipino TikTok star Spencer Serafica, YouTube creators Tukomi, model and Facebook streamer Kristine Santamena, actor and dancer McCoy de Leon, and actress Ayeesha Cervantes.