Quarantine Leads to the Popularity Growth of Online Casinos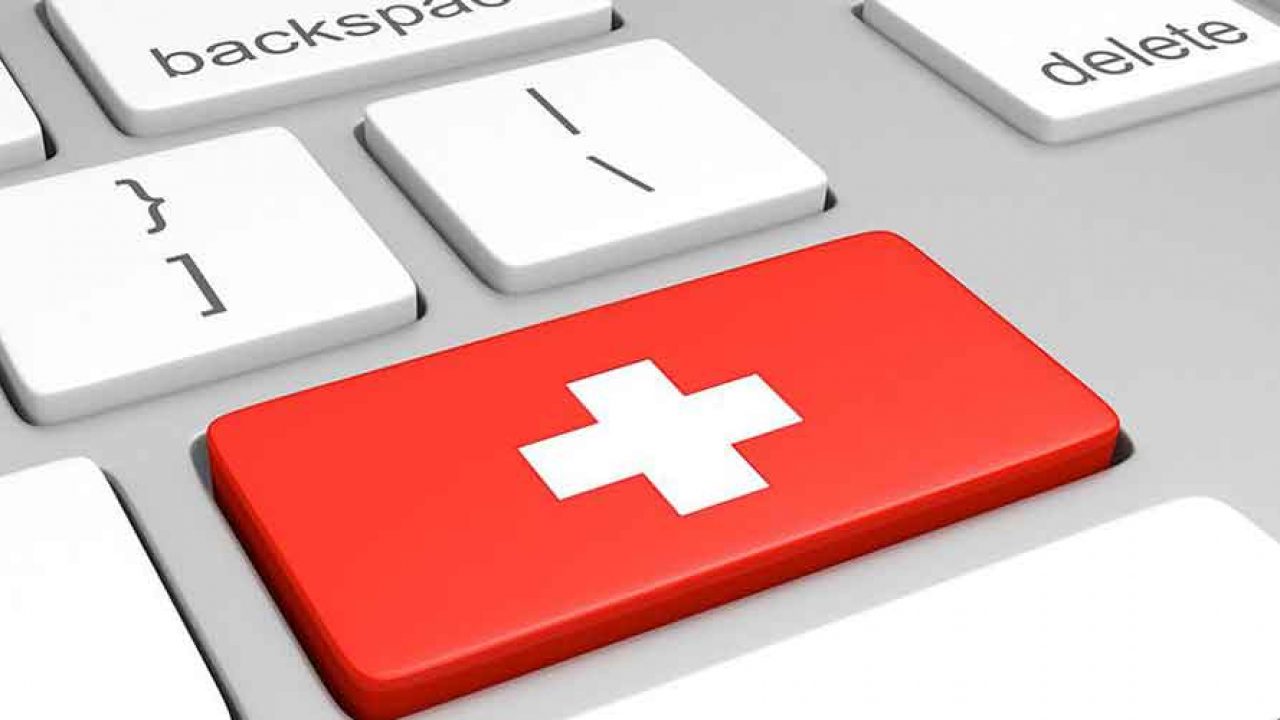 Reading Time:
3
minutes
An increasing number of online casino ads can be seen in Switzerland. The experts believe however, that those problematic players shall not be exploited by using the satiation with COVID-19 pandemic. If they are going to be exploited this way, it would lead to increased risks.
This started as a hidden but apparently important topic for China, now, however, this is a topic for the entire world. Coronavirus has influenced the way we live our daily lives. The drawbacks can be observed in the casino industry, as well. Disruptions though will become a new normality, even though nobody was ready for it.
All the gamblers around the world found themselves unable to go to a casino. Thus, they are migrating to online casinos. It happens because due to coronavirus, all the big gatherings are forbidden.
The same is happening in Switzerland. The providers are well aware that this is the best time to invest in advertisement. The results of those advertisements online are seen everywhere, whether on TV, or in a newsletter, or at a train station.
People suffering from addiction are exposed to higher risks. It happens because they are isolated and don't have social contacts. The access to healthcare services is bad, and the everyday life has changed completely. Therefore, such people shall be very careful if they want to avoid this problem because during the coronavirus-crisis, they are under an additional stress.
It is not a coincidence that the advertisements and emails to the clients of online casinos are more frequent. They offer free bets for casinos and roulette. These options have a much higher addiction rate than sports betting, for example.
The vast majority of gambling now is performed online. There is no fear that the websites will close. However, what will people bet with if they run out of money? Well, one can always bet with something. There are always Live sports available. They are open day and night, and even during the global pandemic, one can always place a bet of a couple of pounds there. People who are already in a disadvantageous position can get into even a worse situation.
Responsible Approach Could Reduce the Risk
There are a lot of opportunities to play your favorite online casino games. The time came when the excitement from gambling can mitigate the stress. It is known already that online casinos offer some benefits in comparison to land-based casinos. You can get access to them round the clock, just like it is the case with Online-Casino wie SwissCasinoHEX.com. It absolutely doesn't matter where you are located. It is not important whether you are playing on your mobile device or you are lazing with your lap or tablet on the sofa or even in bed. You will not experience a single problem with accessing your online casino. This is a huge advantage now, during the times of Coronavirus crisis.
A responsible approach to gambling is decisive in this special situation to keep the industry and its clients healthy. Those clients who gamble more and play new games with higher sums shall be carefully managed and treated. Very frequently, gambling services shall be denied to such clients.
Online gambling can lead to different addiction forms, and this shall be controlled now. Online providers shall not enrich themselves with the money of addicted people. It is especially important for support establishments to keep their doors open in case an addicted person needs help. In the situations of a crisis, such as emotional stress, insecurity, people are attracted by gambling. It helps them to escape reality.
Gambling can be also one of the reactions on packages that people get as one-time help. It can also stimulate a wish to gamble. There are different reactions to both positive and negative times. By some people, these situations can lead to increased gambling activities. On the other hand, this pandemic can make people think about the reasons to gamble and those effects that gambling can have in their lives.
Support services for problematic gamblers, including consulting over the phone and video, are expecting demand increase within the next few weeks.

The number of games companies and employees in Germany continues to grow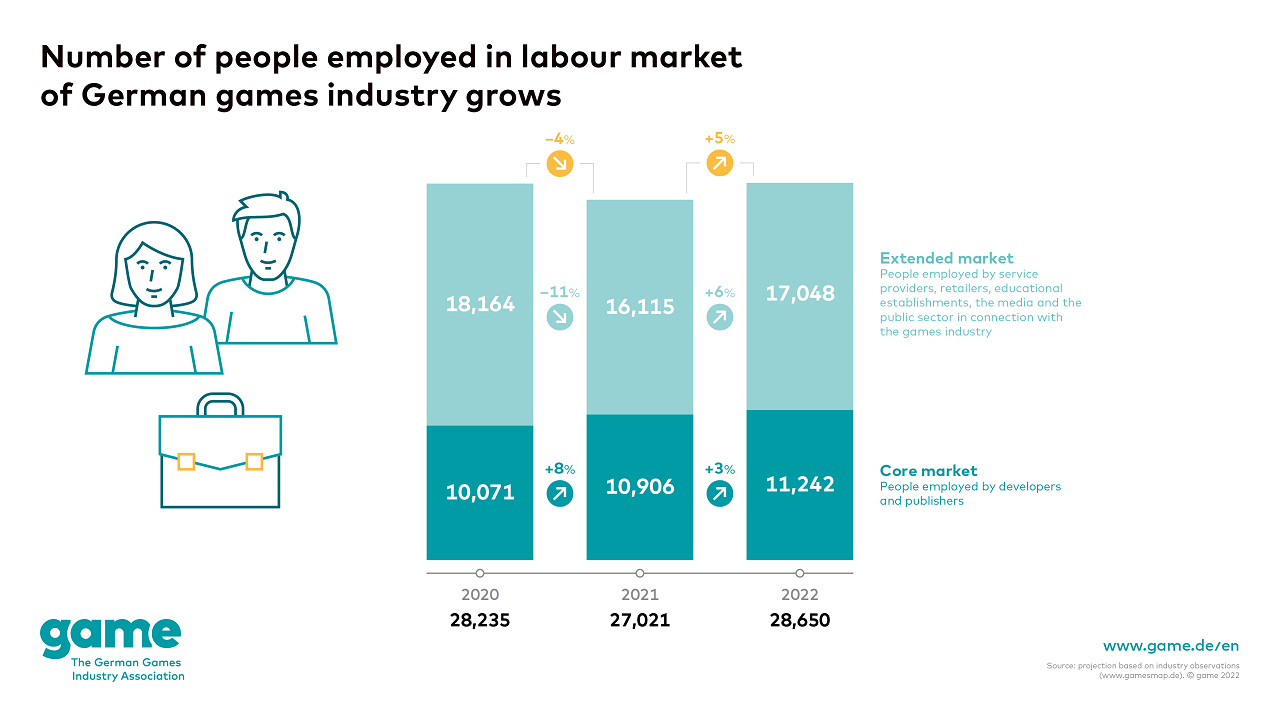 Reading Time:
3
minutes
The upswing in the German games industry continues: significant increases in the number of German games companies and employees in 2021 are being followed up by further growth in both figures. There are currently approximately 786 companies in Germany that are involved in the development and marketing of computer and video games or in one of these two areas. This is 5 per cent more than in 2021. These are the figures released today by game – the German Games Industry Association, based on data collected by gamesmap.de. A majority of these companies (392, down by 3 per cent) are active in both development and publishing. 358 games studios focus solely on the development of games for PCs, games consoles and mobile devices. The number of these companies exhibited particularly strong growth, rising by 14 per cent compared to the previous year. The number of companies who are active solely as publishers is significantly lower, with just 36 such companies in Germany (up 13 per cent).
The positive trend in the number of employees has also continued, as the previous year's 8 per cent growth has been followed up by approximately 3 per cent growth in the core market. This brings the total number of people employed in the development and marketing of games in Germany to 11,242. Differences in the growth rates underscore the degree to which the establishment of numerous smaller companies is driving the current growth trend in the German games industry: whereas the number of games companies in the core market has increased by 26 per cent over the past two years, the rate of growth in the number of employees during this same time span has been lower, at just under 12 per cent. Following a decline in the previous year, the games industry's extended labour market also recovered somewhat: the estimated number of people employed here increased by nearly 6 per cent to 17,048. This extended labour market includes people employed by service providers, retailers, educational establishments, the media and the public sector in connection with the games industry. In total, the German games industry currently therefore secures more than 28,000 jobs.
The upswing in the German games industry continues: the increase of 26 per cent in the number of companies in just two years shows that Germany is on the right track as it strives to improve its attractiveness as a games location. Many of the positive impacts of the relatively new federal support programme for the games industry have yet to show up in the statistics, because most games are the result of a multi-year development process. Even so, growth in the number of companies and in their employees already offers us evidence of the industry's high level of confidence that this upswing is going to last, particularly if policymakers continue to take the decisions necessary to continue this course,' said Felix Falk, Managing Director of game.
Another year of strong growth for the German games market
Sales revenue from computer and video games and associated hardware is currently experiencing even stronger growth than that enjoyed by numbers of companies and their employees: following a historic 2020 performance with a 32 per cent jump in sales, sales revenues in the German games market continued to rise significantly in 2021 with a total of approximately 9.8 billion euros in sales revenue generated by games, games hardware and fees for online gaming services – an increase of 17 per cent compared to the previous year. Sales revenue from computer and video games grew by 19 per cent to about 5.4 billion euros, due among other things to increases in in-game and in-app purchases. Sales revenue from games hardware has also grown, by 18 per cent overall to about 3.6 billion euros. Demand for games consoles and gaming PC accessories was particularly strong.
About the market data
The online directory gamesmap.de records developments in the German games industry on an ongoing basis. game continuously calculates the industry's employment situation in Germany using detailed industry observations and research, together with appropriate projections and surveys of experts.
The market data is based on statistics compiled by the GfK Consumer Panel and data.ai. The methods used by GfK to collect data on Germany's digital games market are unique in terms of both their quality and their global use. They include an ongoing survey of 25,000 consumers who are representative of the German population as a whole regarding their video game purchasing and usage habits, as well as a retail panel. The data collection methods provide a unique insight into the German market for computer and video games.
game – the German Games Industry Association
We are the association of the German games industry. Our members include developers, publishers and many other games industry actors such as esports event organisers, educational establishments and service providers. As a joint organiser of gamescom, we are responsible for the world's biggest event for computer and video games. We are an expert partner for media and for political and social institutions, and answer questions relating to market development, games culture and media literacy. Our mission is to make Germany the best games location.
TOM CLANCY'S RAINBOW SIX® SIEGE OPENS UP FOR BEGINNERS WITH VISEGRAD COMMUNITY CUPS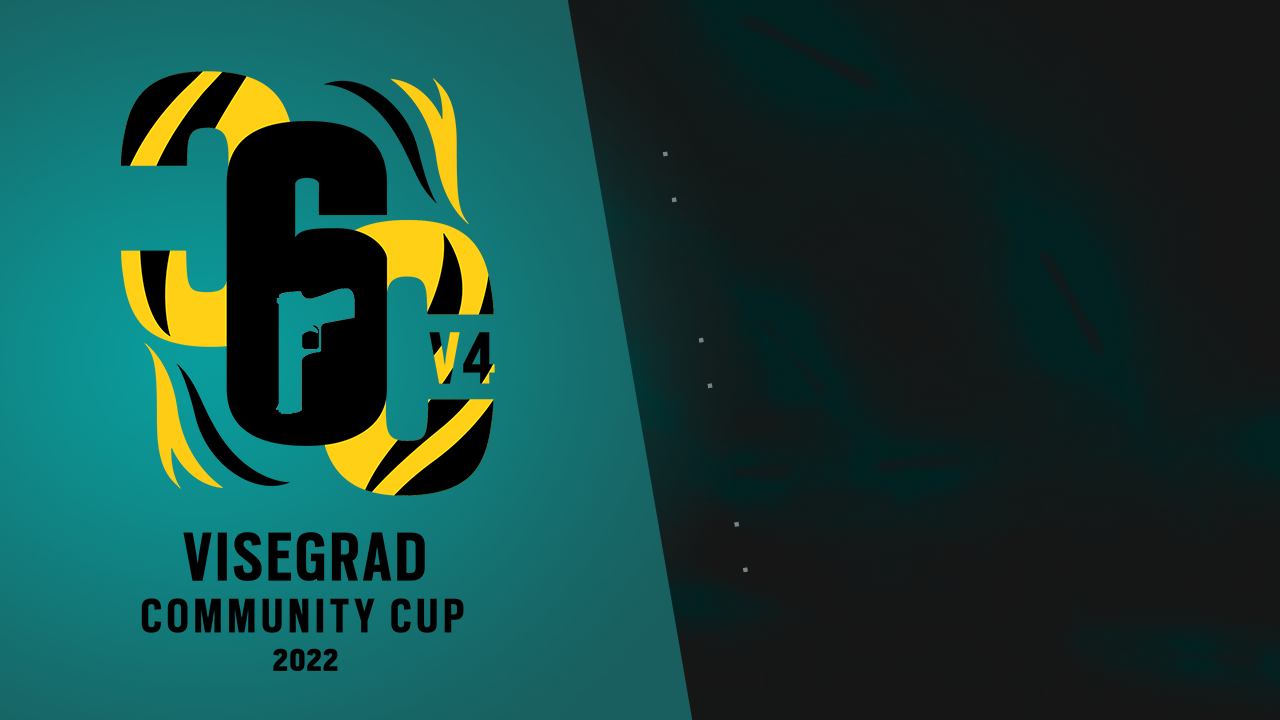 Reading Time:
2
minutes
Starting Saturday, August 20th players from Poland, Czech Republic, Slovakia, and Hungary can compete in weekly Rainbow Six Siege tournaments on PC
Today, Ubisoft Poland announced that – through their collaboration with global esports platform Challengermode – Tom Clancy's Rainbow Six® Siege will be joining a series of weekly PC tournaments dedicated to beginners from Visegrad Group starting August 20nd. Expanding on its previous work with Challengermode on the V4 Masters – Nationals level tournaments – Ubisoft continues its efforts to develop Rainbow Six Siege's grassroots competitions – open to all with weekly tournaments.
Kamil Ściana, Brand Marketing Manager CEE at Ubisoft said: "Our main goal with this new series of tournaments is to further open up the Rainbow Six Siege esports scene to players of all levels, bridging the gap between casual multiplayer and the more professional esports space where players can regularly compete for real prizes. Working with Challengermode has made the set-up and participation in these tournaments seamless and easy to scale for as many players as want to compete from the Visegrad region, and we look forward to working with them further on tournaments that will keep players coming back to enjoy Rainbow Six Siege in the months and years ahead."
Patrik Jackiewicz, Senior Partnerships Manager at Challengermode added: "We're delighted to be working with Ubisoft to bring Tom Clancy's Rainbow Six Siege grassroots esports initiative to life on Challengermode. Together with one of the most popular IPs in the world we are creating a bedrock ground for players looking to ascend to higher tiers of Ubisoft-endorsed tournaments, which aligns perfectly with Challengermode's goal of making esports truly accessible for all. We look forward to working closely with Ubisoft on this series of weekly competitions and other collaborations in future."
Players from Poland, Czech Republic, Slovakia, and Hungary can register now through Challengermode's esports platform, and prepare to compete for in-game credits to purchase newest operators, uniforms, weapon skins, charms and more. These weekly competitions will give the Tom Clancy's Rainbow Six Siege esports hopefuls the chance to level up their skills by playing like the pros in a structured competitive experience – all on one centralized platform.
SPORT1 and MAGIC SPORTS MEDIA enter into cooperation with Better Collective to launch new sports betting section on SPORT1.de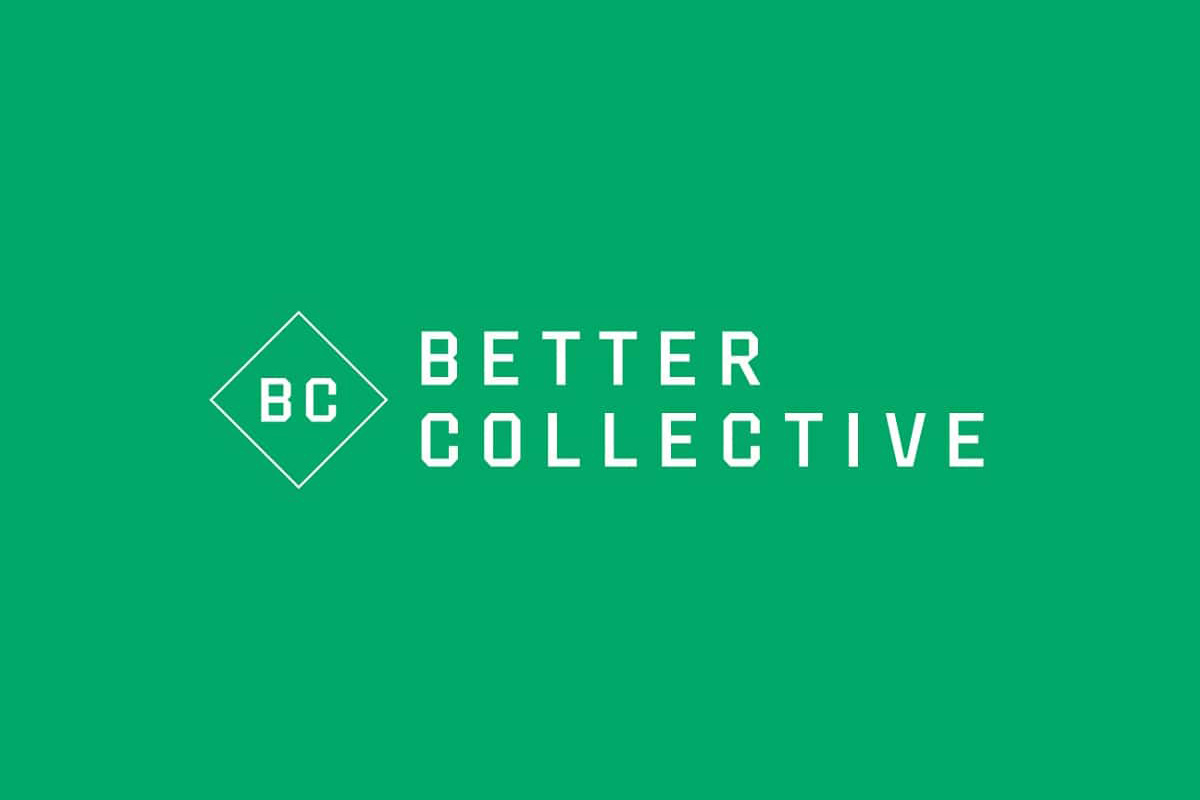 Reading Time:
2
minutes
Sport1 GmbH and Magic Sports Media GmbH have signed a long-term agreement with Better Collective, the world's leading sports betting media group: The partnership includes delivery of content, data, and statistics for a new sports betting section at SPORT1.de to bring the best in sports betting content to its approx. 9 million unique users monthly. Better Collective is headquartered in Copenhagen, Denmark, and listed on Nasdaq Stockholm (BETCO).
Within the framework of the cooperation, Better Collective will be providing engaging content to educate and empower online bettors and help sport fans navigate in the market of sports betting. The partnership will be co-branded with Wettbasis .com – a Better Collective brand and a part of the media group that will be the providers of all the content for the new SPORT1.de sports betting section. The partnership agreement with SPORT1 and MAGIC SPORTS MEDIA is operational from August 2022. Within SPORT1 MEDIEN Group, MAGIC SPORTS MEDIA comprises the extensive expertise in the fields of betting, poker, casino and lottery.
Jesper Søgaard, CEO and Co-founder of Better Collective: "SPORT1 is a popular sports platform in Germany and a well-known brand among most Germans. We look forward to getting started and I know that my colleagues at Wettbasis .com are working hard to be ready with appealing and engaging content for the Bundesliga season and in good time for the World Cup in football that is coming up in November."
Dr Matthias Kirschenhofer, Board Member of Sport1 Medien AG as well as Managing Director of Sport1 GmbH and Magic Sports Media GmbH: "We are thrilled to partner with Better Collective as the premier international sports betting media group for a completely new approach to sports betting collaboration! Together, we are tapping into a rapidly growing and economically interesting market. With our new offer and Better Collective's innovative tools, we will provide sports betting fans with attractive content on our digital platform to increase their betting success rate."