Quarantine Leads to the Popularity Growth of Online Casinos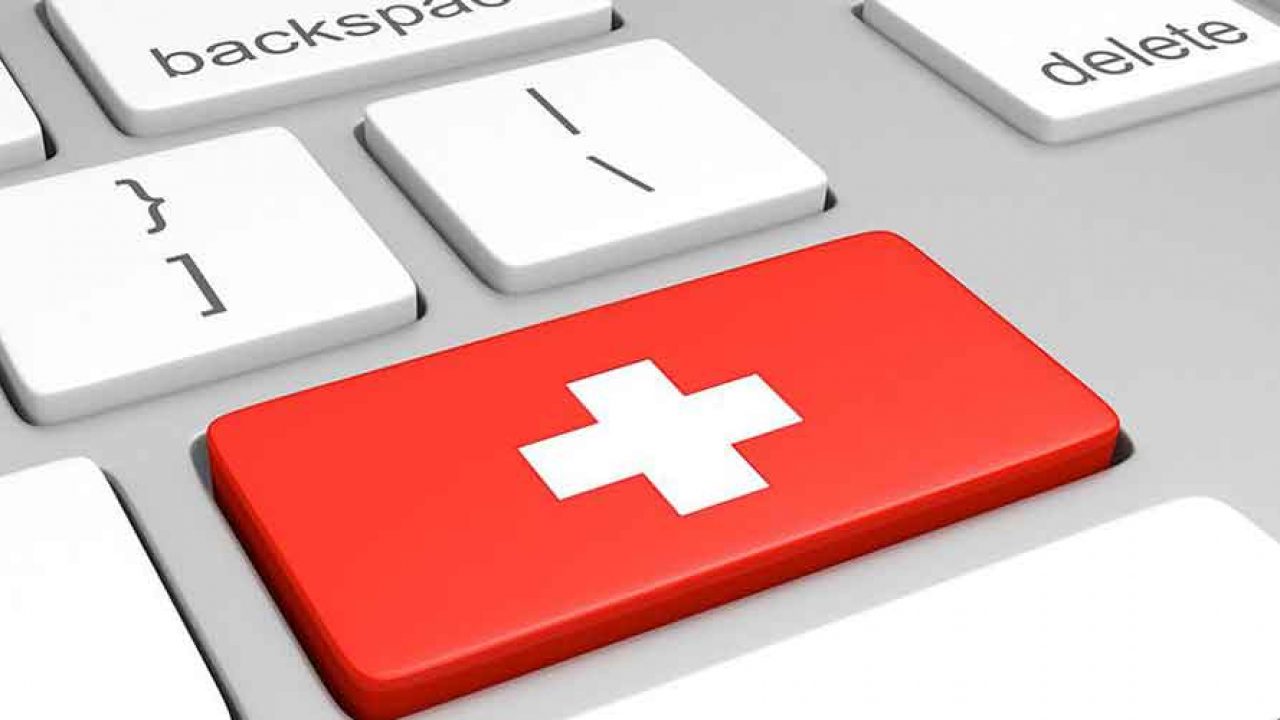 Reading Time:
3
minutes
An increasing number of online casino ads can be seen in Switzerland. The experts believe however, that those problematic players shall not be exploited by using the satiation with COVID-19 pandemic. If they are going to be exploited this way, it would lead to increased risks.
This started as a hidden but apparently important topic for China, now, however, this is a topic for the entire world. Coronavirus has influenced the way we live our daily lives. The drawbacks can be observed in the casino industry, as well. Disruptions though will become a new normality, even though nobody was ready for it.
All the gamblers around the world found themselves unable to go to a casino. Thus, they are migrating to online casinos. It happens because due to coronavirus, all the big gatherings are forbidden.
The same is happening in Switzerland. The providers are well aware that this is the best time to invest in advertisement. The results of those advertisements online are seen everywhere, whether on TV, or in a newsletter, or at a train station.
People suffering from addiction are exposed to higher risks. It happens because they are isolated and don't have social contacts. The access to healthcare services is bad, and the everyday life has changed completely. Therefore, such people shall be very careful if they want to avoid this problem because during the coronavirus-crisis, they are under an additional stress.
It is not a coincidence that the advertisements and emails to the clients of online casinos are more frequent. They offer free bets for casinos and roulette. These options have a much higher addiction rate than sports betting, for example.
The vast majority of gambling now is performed online. There is no fear that the websites will close. However, what will people bet with if they run out of money? Well, one can always bet with something. There are always Live sports available. They are open day and night, and even during the global pandemic, one can always place a bet of a couple of pounds there. People who are already in a disadvantageous position can get into even a worse situation.
Responsible Approach Could Reduce the Risk
There are a lot of opportunities to play your favorite online casino games. The time came when the excitement from gambling can mitigate the stress. It is known already that online casinos offer some benefits in comparison to land-based casinos. You can get access to them round the clock, just like it is the case with Online-Casino wie SwissCasinoHEX.com. It absolutely doesn't matter where you are located. It is not important whether you are playing on your mobile device or you are lazing with your lap or tablet on the sofa or even in bed. You will not experience a single problem with accessing your online casino. This is a huge advantage now, during the times of Coronavirus crisis.
A responsible approach to gambling is decisive in this special situation to keep the industry and its clients healthy. Those clients who gamble more and play new games with higher sums shall be carefully managed and treated. Very frequently, gambling services shall be denied to such clients.
Online gambling can lead to different addiction forms, and this shall be controlled now. Online providers shall not enrich themselves with the money of addicted people. It is especially important for support establishments to keep their doors open in case an addicted person needs help. In the situations of a crisis, such as emotional stress, insecurity, people are attracted by gambling. It helps them to escape reality.
Gambling can be also one of the reactions on packages that people get as one-time help. It can also stimulate a wish to gamble. There are different reactions to both positive and negative times. By some people, these situations can lead to increased gambling activities. On the other hand, this pandemic can make people think about the reasons to gamble and those effects that gambling can have in their lives.
Support services for problematic gamblers, including consulting over the phone and video, are expecting demand increase within the next few weeks.
PRAGMATIC PLAY STRENGTHENS AUSTRIAN PRESENCE WITH WIN2DAY PARTNERSHIP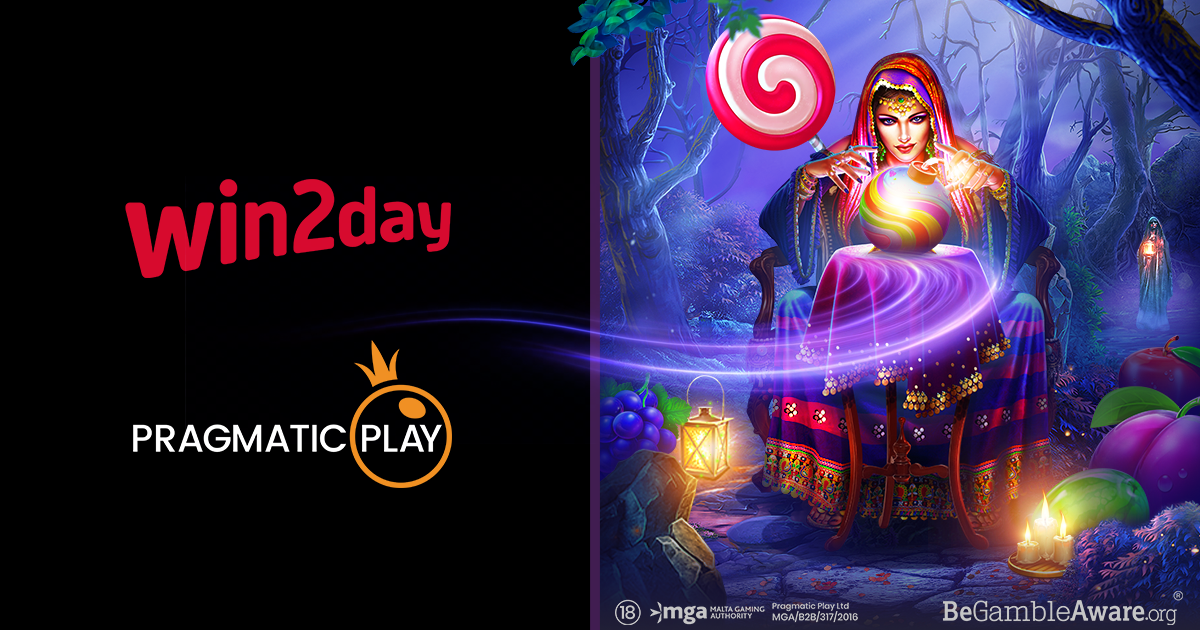 Reading Time:
< 1
minute
Pragmatic Play, a leading content provider to the iGaming industry, is supplying games to Austrian operator win2day.
Operated by Austrian Lotteries, win2day is the only licensed supplier of lottery and online casino in Austria, where it also provides sports betting.
A selection of Pragmatic Play's award-winning portfolio of Slots is being made available to win2day players over the coming weeks. Already live is Madame Destiny Megaways™, which will soon be followed by award-winning titles Gates of Olympus™ and Sweet Bonanza™.
Other player favourites scheduled for release include Big Bass Bonanza™, Big Bass Splash™, The Dog House Megaways™, Fruit Party™, Book of the Fallen™, John Hunter™ and the Tomb of the Scarab Queen™, and Wolf Gold™.
The partnership with win2day follows a pattern of continued expansion for Pragmatic Play in regulated markets across the globe.
Irina Cornides, Chief Operating Officer at Pragmatic Play, said: "I'm excited to welcome win2day to our growing customer base in Austria. Pragmatic Play is proud to partner with operators who share our commitment to product quality and player protection, as we strive to provide engaging entertainment experiences for new and established audiences worldwide."
Martin Miesler, Head of Games at win2day, said: "We are delighted to have partnered with Pragmatic Play and begin uploading its slot content to our platform. Win2day is proud of providing the most impressive and innovative offering to our online casino players, a criterion that Pragmatic Play fills perfectly and we can't wait to see how our audience responds."
Hipther's Autumn Flagship Event Rebranded to GamingTECH CEE – Don't Miss the Early Bird Offer!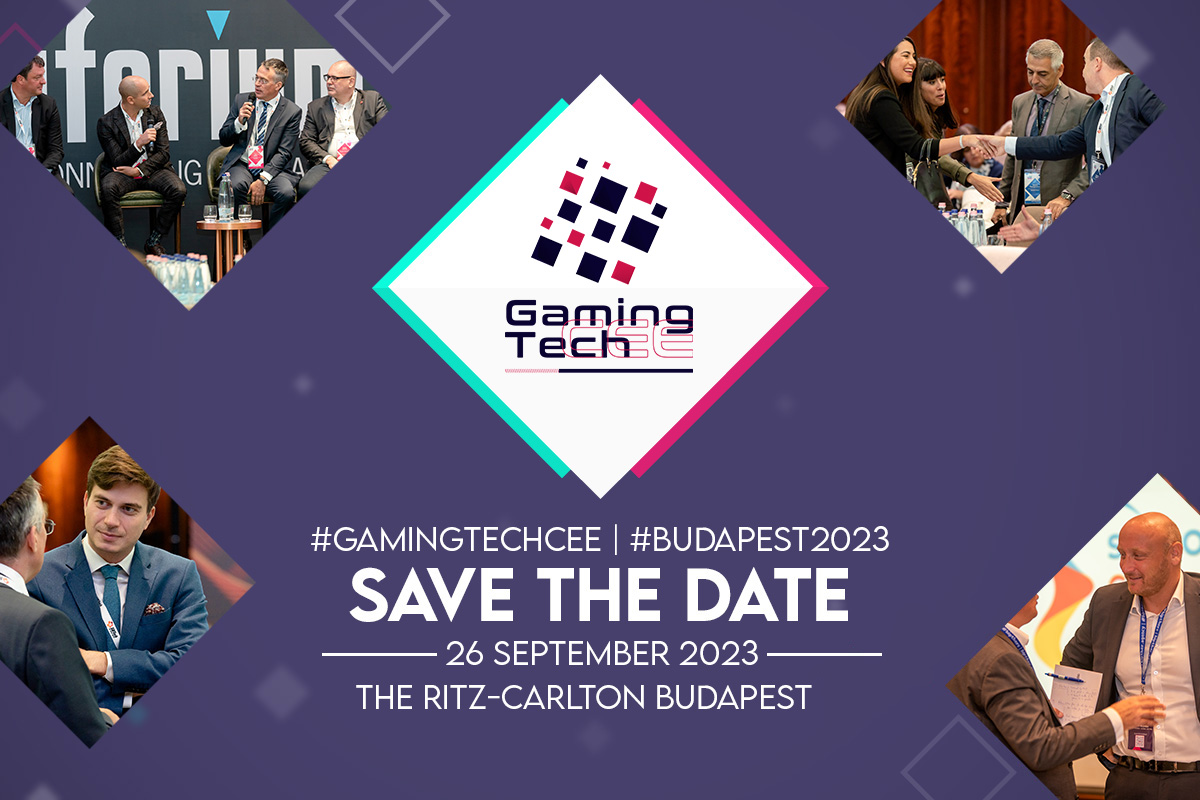 Reading Time:
2
minutes
The #hipthers are thrilled to announce the biggest edition and rebranding of Hipther Agency's renowned flagship event for the Central and Eastern European region: the CEEGC Budapest gets a fresh makeover and becomes the GamingTECH CEE Summit Budapest!
The hugely successful event series in Budapest has cemented the hipthers' leadership in the region of Central and Eastern Europe, embraced by the iGaming and Tech industry professionals locally and beyond.
GamingTECH CEE, formerly known as CEEGC, has a 7-year tradition of being the leading event in the Central and Eastern European region during Autumn. The conference brings together key players in the gaming industry, providing a wealth of valuable information and opportunities for quality networking. Furthermore, the GamingTECH Awards recognize and celebrate the most innovative and successful companies in the region.
GamingTECH CEE 2023 will take place on 26 September at the Ritz-Carlton, Budapest, while the hipthers will be offering Early Registration and Welcome Drinks on the 25th, to help participants break the ice, connect with new and old friends, and relax before the knowledge-packed conference.
The final Conference Agenda is to be announced, with the current draft promising insights about the future of Gaming in the Central and Eastern Europe, Compliance Challenges and Opportunities, Responsible Gaming, Blockchain, AI and Machine Learning, as well as Networking Sessions and the Evening Social Gathering to close the event in style and togetherness!
Zoltan Tuendik, Co-Founder and Head of Business of Hipther, stated about the upcoming event: "We are embracing the boundless possibilities of the future and the transformative power of technology in the gambling industry. Through the rebranding of CEEGC Budapest to GamingTECH CEE Summit Budapest, we herald a new era of excitement, innovation, and limitless potential. Join us this September in Budapest to explore the frontiers of gaming technology, as we pave the way for a future that will revolutionize the way we play, engage, and win".
GamingTECH CEE 2023 Registration is Now Open!
→ Don't Miss the Early Bird Rates & Stay Tuned for the Combo Pass that is coming soon!
Esports Championships Amplifies the Excitement of Highly Anticipated European Games in Poland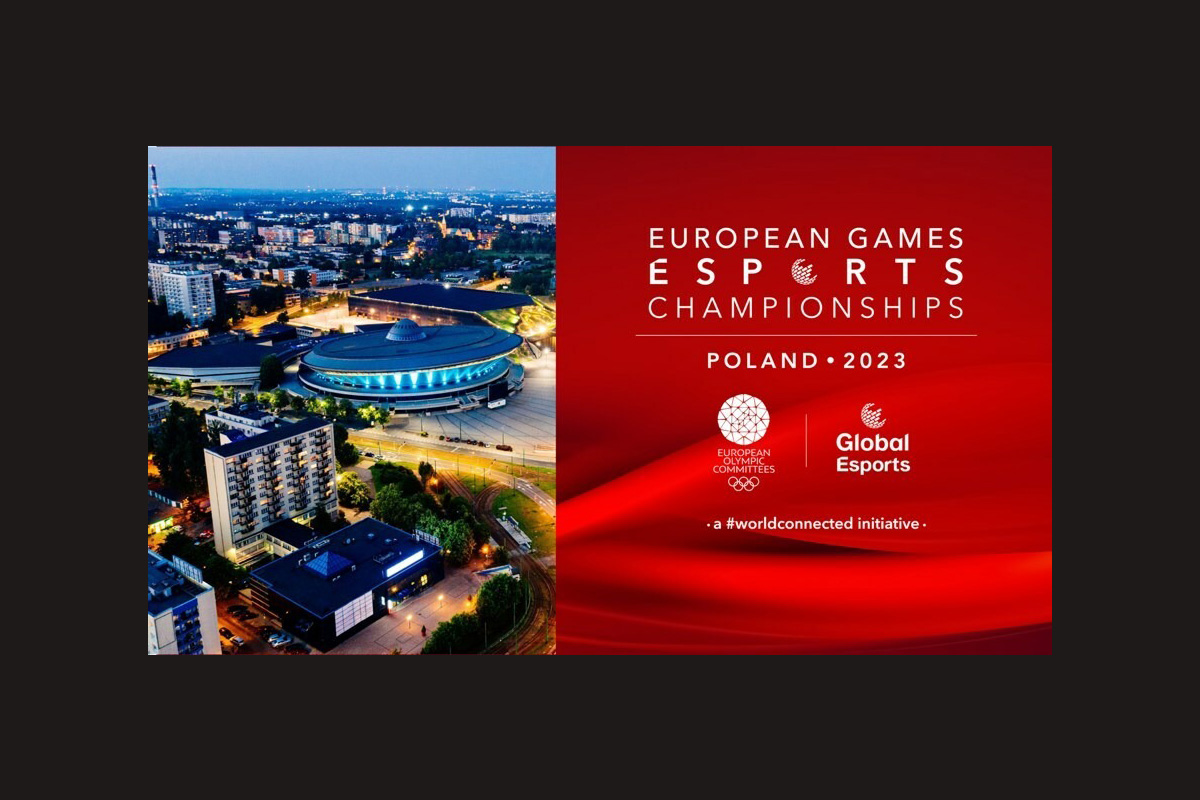 Reading Time:
2
minutes
The inaugural European Games Esports Championships (#EGE23) will welcome esports athletes and teams from across Europe to compete in two top esports titles – eFootball 2023 and Rocket League, this June.
The esports athletes will compete in parallel with the 7000 athletes representing 48 countries at the third edition of the European Games in Kraków and the Małopolska region of Poland. #EGE23 will add a whole new dimension of competition and entertainment to this grand sporting fiesta.
The Global Esports Federation and the European Olympic Committees confirmed that #EGE23 will run from June 30 to July 2. The International Congress Centre (MCK) in Katowice will become the epicentre of digital competition and is set to be a landmark event in the region's sporting calendar.
The Open and Women Categories for eFootball 2023 and Open Category for Rocket League at #EGE23 will allow esports athletes from across the continent to compete for national glory.
Commenting on the groundbreaking nature of #EGE23, Aurelia Ruetsch, GEF Board Member and Chair of the EGE23 Coordination Commission, said: "The European Games Esports Championships represents a pioneering moment for esports in Europe. Having been part of the team at the inaugural European Games Baku 2015, I am thrilled to see another first with the EOC as we convene top-level esports competitions alongside traditional sports, celebrating youth culture in the heart of Europe."
"We are delighted to see esports in this prestigious event – the European Games. The #EGE23 is a significant milestone in the development of esports in Europe. It's a joyful celebration of youth, esports, and sport all together," Chris Chan, President of the GEF, said.
In addition to the esports competitions, the #EGE23 will feature the GEFestival – a celebration of esports' inclusive culture, games, music and entertainment – and GEFcon, a global convention of thought leaders and idea creators in business, esports, sport and technology on an international stage for sharing and learning.
"The Esports Championships is an extraordinary addition to the European Games lineup and underscores the progressive vision of the diversity and inclusivity of the sports world, highlighting the common ground they share in terms of dedication, strategy, and the pursuit of excellence. We are delighted to collaborate with the Global Esports Federation on the first of many planned initiatives," Spyros Capralos, President of EOC, said.
Hasan Arat, Chair of the EOC Coordination Commission for the European Games 2023, said: "The EOC is delighted to have partnered with the Global Esports Federation to host the Esports Championships in Katowice this summer.
"Esports is hugely popular worldwide, especially among the younger generation, and as the European Games continues to look for ways to innovate and attract a younger audience, this is a significant step.
"The International Congress Center in Katowice will be the perfect venue for the competition, and I know that it will be a memorable occasion for all the esports athletes taking part."