How Gambling Habits Differ Between Genders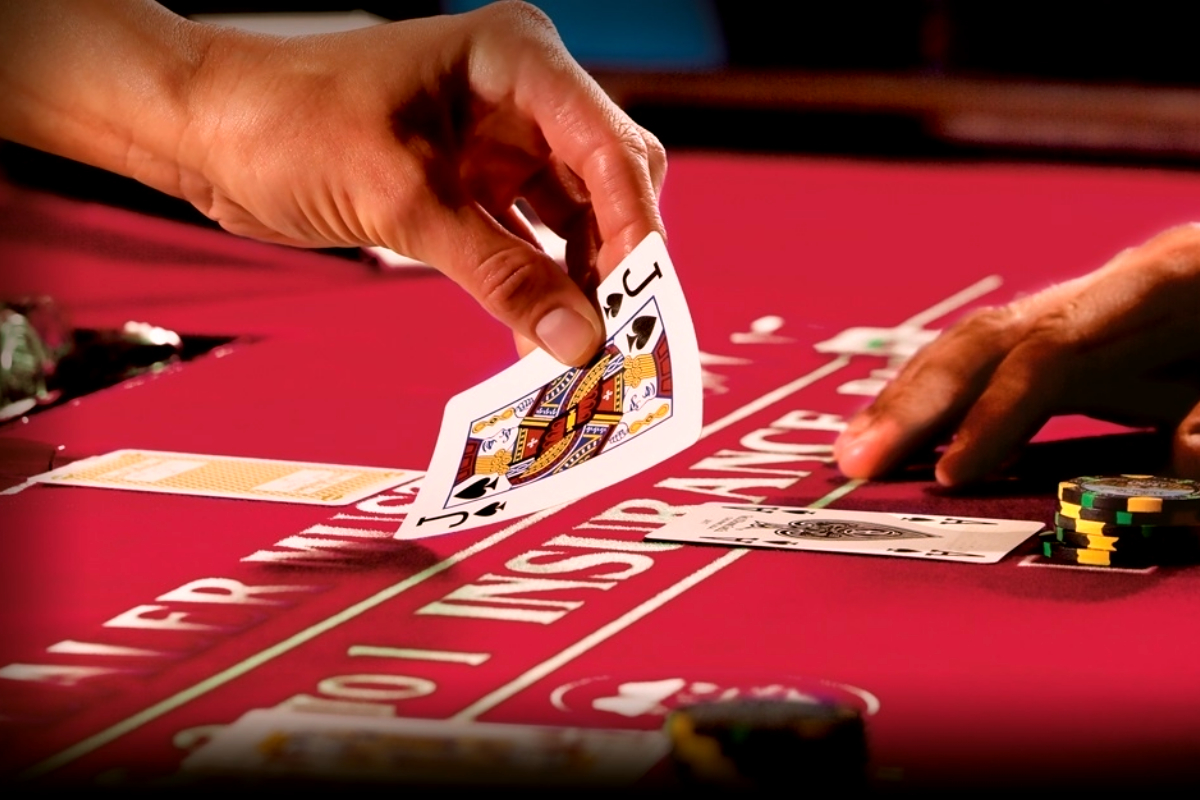 Reading Time:
4
minutes
Gambling is as old as the human race. From the first primitive gambling games developed in paleolithic, to glamorous venues of Las Vegas and interactive online casinos – it seems that everyone wants to meet with Lady Luck and enjoy the thrill of a good game of cards or roulette.
Gambling is a hobby that is popular among younger generations who play casino games and place bets on their mobile homes, as well as among the elderly who opt for special casino cruises to enjoy their favorite pastime.
But, while every age group has some specific preferences when it comes to gambling, the most intriguing researches are dedicated to differences between male and female gamblers. Are women from Venus and men from Mars when it comes to gambling? Let's take a look!
Who Gambles More?
When it comes to gambling, many specialized websites such as CasinoHEX.in and 888, one of the biggest gambling companies, do their own research to understand their audience better. 888 did an extensive survey and concluded how men and women make the same portion of their audience. 43.8% of their audience are women, and 56.2% are men.
One of the reasons men gamble more is that they are not as burdened with housework as women are and have more free time at their hands. Also, gambling among men is socially acceptable in many societies, while at the same time female gamblers are considered to be women of low morale, thus meaning that many women will hide their gambling tendencies. Also, as always, where there is nurture, there is nature as well – men are simply more prone to risky behaviors such as gambling, and frequently seek an adrenaline boost in their activities.
Still, in the past few years, researches noticed an important change in casino marketing. Gambling companies are becoming more friendly towards female-audiences and tend to tone down their marketing messages that used to be borderline sexist.
What Type of Games do Women Play?
The research named A Study of Gambling in Victoria, executed by a group of scientists Australia delivered some interesting results regarding types of games women and men prefer.
In general, men prefer strategic games, also known as games of skill, such as blackjack, poker, sports betting and race betting, while women prefer non-strategic games such as slots, roulette, and bingo. Male gamblers play high skill games, such as poker, twice as often as female gamblers do. Women will likely be involved in scratch cards and lottery games that are widely socially acceptable, and in many societies, aren't even considered gambling. They will also frequently participate in charity gambling (for example, in bingo clubs), and will enjoy slot games with fun characters.
Even though the popularity of sports betting among women is growing, they still prefer to bet in non-sport categories. Whether it's Eurovision song contest, Oscars, MTV Awards or Grammys – women will rather place their bets there than in traditional categories involving football and basketball. IT is important to understand how this data was collected in 2008, and many trends and preferences have changed in the meantime.
The Reasons Why We Gamble
According to a study conducted by the Victorian Responsible Gambling Foundation, men usually gamble for general entertainment, while women gamble to support charities, relieve stress, loneliness, and boredom. For women, gambling is often a way to spend time with their friends, and in bingo chat rooms.
The National Council on Problem Gambling from Washington issued a report where they mention how women gamble more in times when they are experiencing great changes in lifestyle, such as retirement, loss, or divorce. They often have a family history of gambling, and to it secretly. Women start gambling later in life, usually after the workload around the house is smaller, and will engage in fewer types of games.
Also, let's not forget how gambling companies finally figured out that women make a significant part of their audience. Jill Heater and David Patton write: "Interestingly, within the past decade, gambling has become more feminized and socially acceptable for women. Past gambling domains, such as racetracks, sports venues, and betting shops, were more masculine and generally less attractive to women."
Women Deposit Less, But are Loyal Customers
One of the most interesting conclusions of the 888 research is that men and women approach depositing in a different manner. 51.8% of 888 female users tend to deposit only between one and ten pounds per week, compared to 35.9% men. Only 19% of women are willing to deposit as much as 20 GBP, while men do it more often – 25.4% of them will deposit that much. Men place big deposits twice as much as women. Big bets are considered those higher than 500 GBP.
On the other hand, women tend to be loyal to a single brand of the casino, thus making them long-term customers. At the same time, men prefer to play at multiple establishments at the same time. 35% of women included in 888's survey were loyal only to their platform, and only 31% of participants were playing in two casinos. 29% of men are playing in a single casino, while 33% of them play in multiple venues.
Even though women deposit less, they probably won't be looking for another casino, once they register with the one they like. On the other hand, men are always on the hunt and are looking for a better offer or a bigger bonus.
Different Approach to Gambling
Even though men and women gamble equally often, they do it in different ways and for different reasons. For men, it is often a way to make some money out of their knowledge of sports or poker, to build their reputation and feel the thrill. For women, gambling is often a mere pastime, a hobby that helps them interact with others and helps forget about their problems. Even though they gamble smaller amounts, they are often perceived as a valuable asset in making revenue, as they tend to be loyal to a single brand.
Win Systems Appoints Angelo Palmisano as its Chief Strategy Officer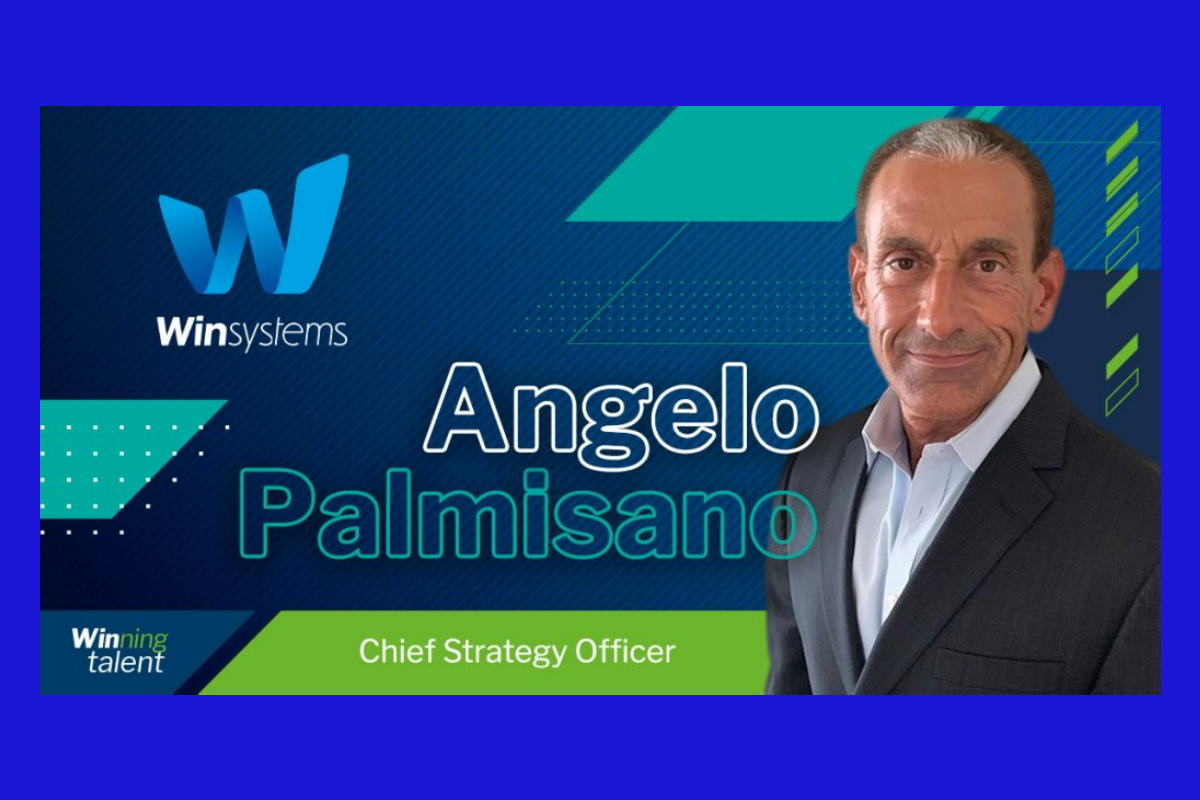 Reading Time:
< 1
minute
Win Systems, the leading provider of technology for the gaming and entertainment industry, has appointed Angelo Palmisano as its Chief Strategy Officer (CSO). In his new position, Angelo will be responsible for defining Win Systems' product and business strategy, working closely with Dario Zutel (Executive Chairman) and Eric Benchimol (CEO).
Angelo's sterling reputation in the gaming industry began when he founded Paltronics in 1992. Angelo was responsible for leading and growing the casino systems company until Aristocrat acquired part of Paltronics in 2014. At that time, Angelo also joined the multinational as senior vice president of global product and innovation, a position he held until 2021. His extensive knowledge of the industry and customers, and his business vision will be key to driving Win Systems' growth and consolidation among the industry's major global suppliers.
"I would like to warmly welcome Angelo to the great Win Systems family. We have known each other for many years, and I do not doubt that his enthusiasm, knowledge, and foresight will be key in our path to excellence," Dario Zutel, Executive Chairman of Win Systems, said.
"We are delighted with Angelo's appointment, he will bring a new vision to our growth strategy. We are convinced that we will be able to push Win Systems even further in those markets where we still have great development potential," Eric Benchimol, CEO of Win Systems, said.
The Future of GameFi – Why are Firms Still Investing?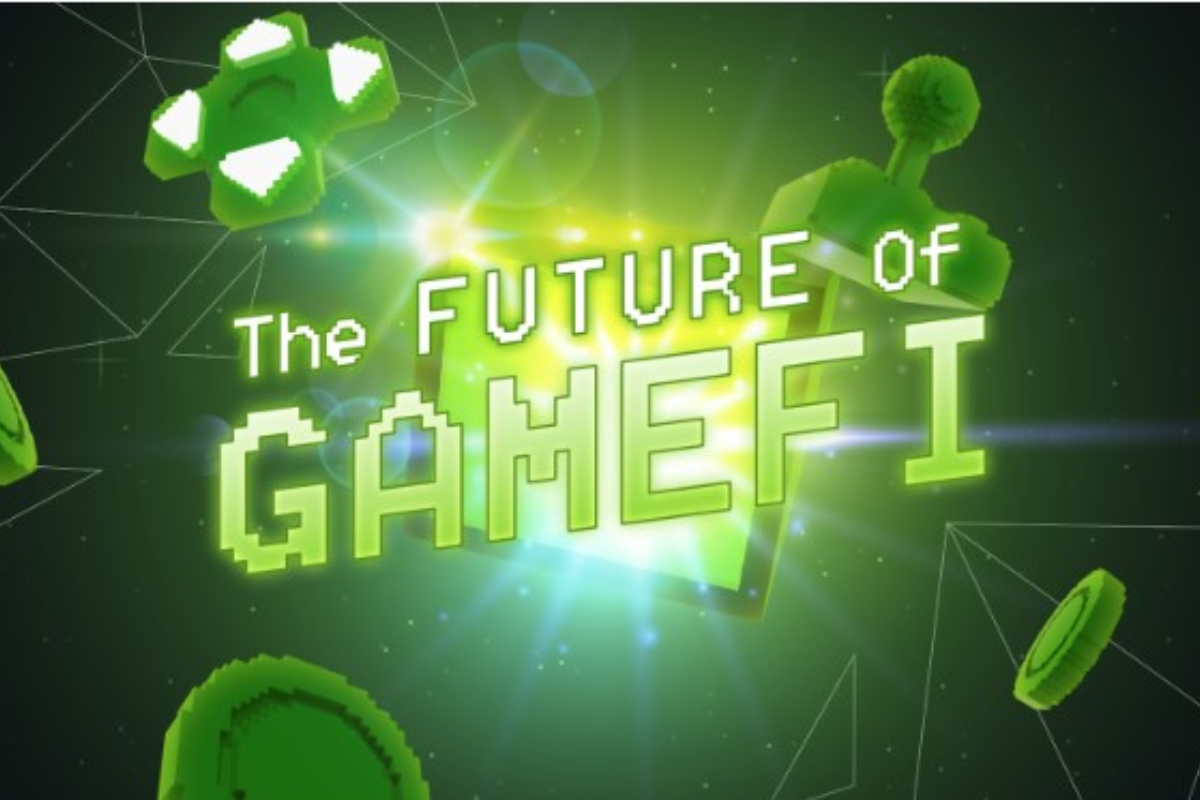 Reading Time:
5
minutes
During a bloody period in the crypto industry when liquidity is drying up, the developers keep on developing, and the investors keep on investing. With all of the turmoil happening around us, it can be difficult to see positive developments happening in the space, one of which is the increasing investments in and the gradual evolution of the blockchain gaming (GameFi) industry.
After the NFT craze of 2021, many metaverse projects saw a dramatic uptick in users and revenue during that time. However, as the bear market has ensued from the start of 2022, the GameFi space has also taken a hit, with many popular Play-to-Earn games reporting record low revenues, as indicated by GameFi NFT trade volumes for Axie Infinity and others.
NFT game trade volume has dropped significantly over the past year (The Block)
Although there are some real challenges to be solved, it's clear that VCs see beyond short-term hurdles, as is indicated by the accelerated investments in the space. In Q2 of 2022 alone, $2.5 billion was invested in GameFi, indicating a huge leap compared to 2021's aggregate investment of $4 billion – and this year is still not over!
So then the question needs to be asked – is GameFi dead, or is there true potential for blockchains to revolutionize the gaming industry and absorb at least some of the current $220 billion (and rapidly growing) gaming market?
What is GameFi?
GameFi is a portmanteau of the terms "game" and "decentralized finance," and it refers to a financial system in which users can earn money by participating in video games. While most play-to-earn projects place emphasis on the "gaming" aspect, the most critical aspect of GameFi at its foundation is "money". Its beauty lies in the financial opportunities provided by a highly viewed form of entertainment – gaming.
While GameFi has shown  a slight decline compared to its popularity earlier in the year, it was definitely the highlight of 2021, growing from 658 projects to over 1,100 projects in one year. The gamification of blockchain made the technology more approachable, appealing and acceptable for the public,
GameFi – Challenges Abound, But So Are Opportunities
Before we discuss the future prospects of GameFi, we have to acknowledge the challenges currently faced in the GameFi sector. For anyone involved in crypto, it won't come as a surprise to find out that the public perception of GameFi is not great – hostile even. And a good amount of that negativity is not without merit.
Public Image Issues
The biggest challenge by far will be to convince traditional gamers of the underlying true value of NFTs. Not for their perceived and oft-reported highly speculative value, but for their digital scarcity, provable ownership, security and programmability that enables in-game assets to be used far beyond their main purposes. The 2021 NFT Cambrian explosion led to an immense crypto adoption and made a lot of people wealthy. But it also left some pretty big scars after the market cooled down; countless stories of project rug pulls by anonymous operators and celebrities, and NFT newcomers getting scammed are still circulating the news. 
Mainstream gamers still need to be convinced that the web3 space can tackle the challenge of building a self-sustaining game economy. One that gives the players a chance to decide whether they want to play the game for free and for fun, or whether to take it to the next level and earn an income from it.
Free-to-Play – Adjusting Course for the Better
To draw inspiration for how to structure and monetize a game, the web3 gaming industry need not look further for its most ideal strategy than the one that's been right in front of their eyes for more than a decade – Free-to-Play. Countless titles, such as Candy Crush, Farmville, Roblox, Pokemon GO, League of Legends and many more, have proven to the world that free-to-play games can be highly lucrative without setting up paywalls for their users, sometimes even more so than paywalled games.
The F2P mechanism flips P2E on its head – instead of letting whales hoard all of the in-game assets and generate passive income, F2P games let them bring in 80% of the revenues through Pay-to-Win (P2W), which allows players to pay for in-game advantages. These P2W features are typically low-cost small advantage boosts such as resource packs, gacha characters, healing boosters and more. But in the aggregate, these small payments compound into enormous profits for the game. It works for everyone – most players get to play the game for free, big players get to accelerate their in-game success, and the game itself generates more revenue than it knows what to do with.
And this realization is one of the reasons why more and more investments are flowing into GameFi. Though it had a rocky start, the value proposition of NFT-based games is clear – every single aspect of traditional F2P games is made simpler and safer. In addition, every in-game NFT asset can be added to a highly liquid global market of all NFT assets, offering ways to trade NFTs from different games, as well as build in utility for them in order to grant unique capabilities, access rights, invites and more. And if that's not enough, on-chain data also shows a clear trend – gaming activity currently accounts for 52% of all Unique Active Wallets (UAW), a 232% increase from last year. The numbers speak for themselves — the opportunity offered by blockchain gaming is immense, and investors are paying attention.
The Path Forward for GameFi – Keeping It Simple
In the past years, the approach taken by many blockchain game projects has been to advertise their games to crypto-natives, typically with the express aim of offering earning opportunities for players. As a result, we've mostly gotten games of subpar quality that have served players mainly as profit extraction vehicles with limited long-term sustainability, especially during bear markets when hype and liquidity are low.
This may not be the end of the GameFi sector just yet, however. The newer form of web3 gaming has started to practice patience, build a great, addictive game, and quietly build all of the exciting and innovative web3 features into the backend of the game without making too much fuss about it. The industry is steering away from P2E, embracing Free-to-Play with Pay-to-Win as a sustainable means of monetization. Attracting talent from traditional gaming and finally forcing large game studios to build blockchain tech into their backends are all crucial pathways to making a blockchain-based gaming future a reality.
However, these great leaps will not happen out of thin air — a lot of capital will need to be deployed over many years. Luckily, companies such as Immutable X, the NFT-gaming optimized Ethereum L2 startup, have launched a $500 million development fund to invest in GameFi. Solana Ventures has also amassed a $100 million fund to invest in GameFi and DeFi targeting South Korea. And they're not alone. More than $10 billion is expected to flow into GameFi this year alone. 
The amount of capital invested perfectly demonstrates the potential these firms see in the upcoming, more improved version of GameFi. With this amount of capital, and GameFi's tendency to revamp, improve and further develop its new generation of play-to-earn games, it's a matter of when, not if, blockchain gaming will become the norm in the future.
Written by Boxmining
Flutter Launches Global Advocacy Programme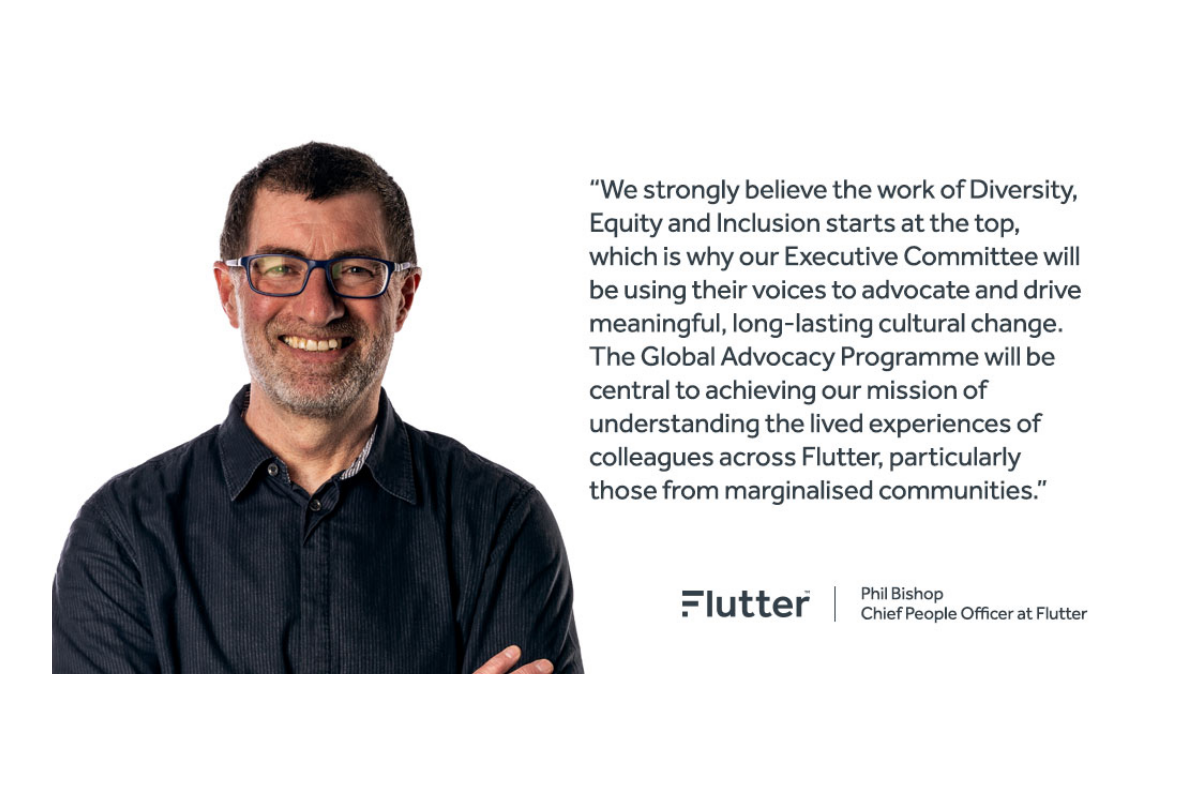 Reading Time:
< 1
minute
Flutter has launched the Global Advocacy Programme, an initiative led by members of its Executive Committee, to champion different diversity groups and amplify their voices on a global scale, driving forward the Group's DE&I strategy, which is a core tenet of the Work Better pillar of Flutter's global Positive Impact Plan.
The Global Advocacy Programme will be led by Flutter's Executive Committee and focus on four distinct areas, or "workstreams" – gender, multiculturalism, LGBTQIA+ issues and accessibility.
Each area will be overseen by a different Flutter executive, including FanDuel CEO Amy Howe who will spearhead the group's work on gender.
Meanwhile, Flutter's Chief Legal Officer and Commercial Director Pádraig Ó Ríordáin will lead the multicultural workstream, Sportsbet CEO Barni Evans will oversee LGBTQIA+ issues and Paul Cutter, Group Chief Information Officer, will lead accessibility.
The programme will be broken down into four phases: listen, learn, advocate and action. Essentially, Flutter is looking to draw on employee insights to meet the goals of its Positive Impact Plan.
Phil Bishop, Chief People Officer at Flutter, said: "At Flutter, we strongly believe the work of Diversity, Equity and Inclusion starts at the top, which is why our Executive Committee will be using their voices to advocate and drive meaningful, long-lasting cultural change. The Global Advocacy Programme will be central to achieving our mission of understanding the lived experiences of colleagues across Flutter, particularly those from marginalised communities. In addition to delivering against targets set out in our Positive Impact Plan, the programme will work to remove barriers and obstacles while meaningfully closing experience gaps so there's a level playing field for everyone."