How Gambling Habits Differ Between Genders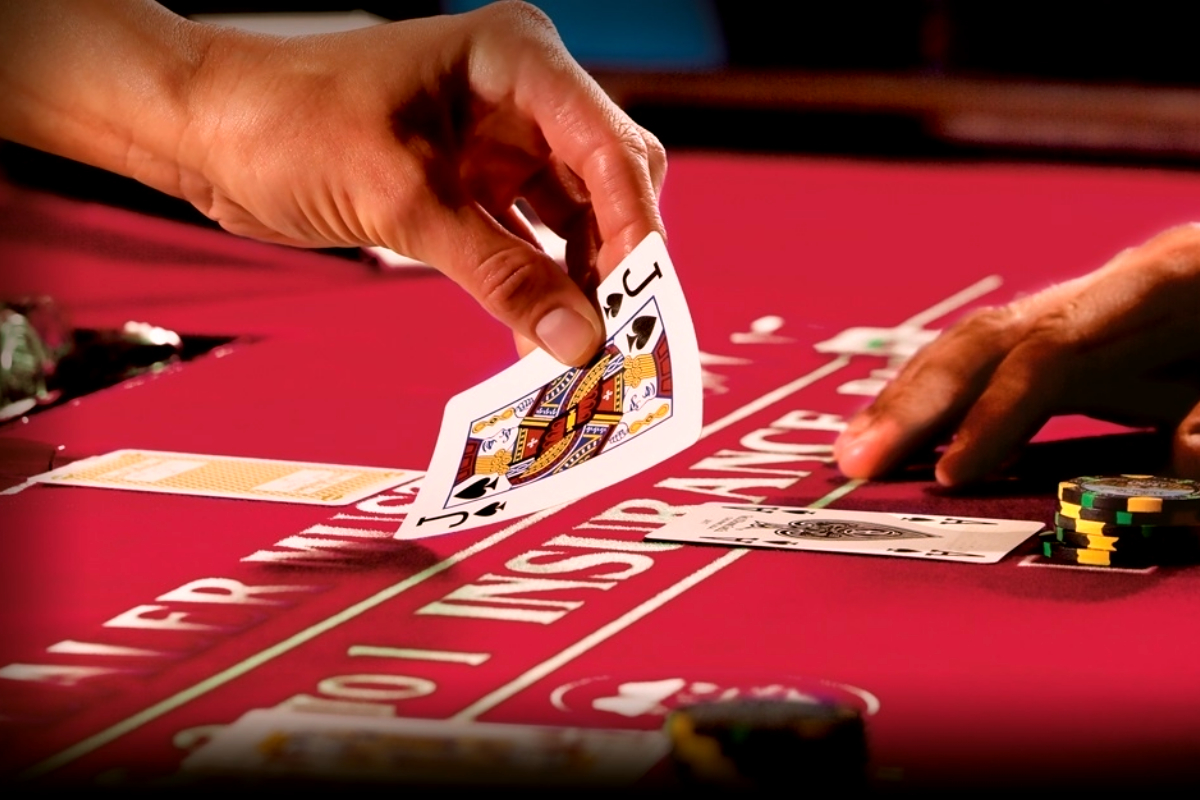 Reading Time:
4
minutes
Gambling is as old as the human race. From the first primitive gambling games developed in paleolithic, to glamorous venues of Las Vegas and interactive online casinos – it seems that everyone wants to meet with Lady Luck and enjoy the thrill of a good game of cards or roulette.
Gambling is a hobby that is popular among younger generations who play casino games and place bets on their mobile homes, as well as among the elderly who opt for special casino cruises to enjoy their favorite pastime.
But, while every age group has some specific preferences when it comes to gambling, the most intriguing researches are dedicated to differences between male and female gamblers. Are women from Venus and men from Mars when it comes to gambling? Let's take a look!
Who Gambles More?
When it comes to gambling, many specialized websites such as CasinoHEX.in and 888, one of the biggest gambling companies, do their own research to understand their audience better. 888 did an extensive survey and concluded how men and women make the same portion of their audience. 43.8% of their audience are women, and 56.2% are men.
One of the reasons men gamble more is that they are not as burdened with housework as women are and have more free time at their hands. Also, gambling among men is socially acceptable in many societies, while at the same time female gamblers are considered to be women of low morale, thus meaning that many women will hide their gambling tendencies. Also, as always, where there is nurture, there is nature as well – men are simply more prone to risky behaviors such as gambling, and frequently seek an adrenaline boost in their activities.
Still, in the past few years, researches noticed an important change in casino marketing. Gambling companies are becoming more friendly towards female-audiences and tend to tone down their marketing messages that used to be borderline sexist.
What Type of Games do Women Play?
The research named A Study of Gambling in Victoria, executed by a group of scientists Australia delivered some interesting results regarding types of games women and men prefer.
In general, men prefer strategic games, also known as games of skill, such as blackjack, poker, sports betting and race betting, while women prefer non-strategic games such as slots, roulette, and bingo. Male gamblers play high skill games, such as poker, twice as often as female gamblers do. Women will likely be involved in scratch cards and lottery games that are widely socially acceptable, and in many societies, aren't even considered gambling. They will also frequently participate in charity gambling (for example, in bingo clubs), and will enjoy slot games with fun characters.
Even though the popularity of sports betting among women is growing, they still prefer to bet in non-sport categories. Whether it's Eurovision song contest, Oscars, MTV Awards or Grammys – women will rather place their bets there than in traditional categories involving football and basketball. IT is important to understand how this data was collected in 2008, and many trends and preferences have changed in the meantime.
The Reasons Why We Gamble
According to a study conducted by the Victorian Responsible Gambling Foundation, men usually gamble for general entertainment, while women gamble to support charities, relieve stress, loneliness, and boredom. For women, gambling is often a way to spend time with their friends, and in bingo chat rooms.
The National Council on Problem Gambling from Washington issued a report where they mention how women gamble more in times when they are experiencing great changes in lifestyle, such as retirement, loss, or divorce. They often have a family history of gambling, and to it secretly. Women start gambling later in life, usually after the workload around the house is smaller, and will engage in fewer types of games.
Also, let's not forget how gambling companies finally figured out that women make a significant part of their audience. Jill Heater and David Patton write: "Interestingly, within the past decade, gambling has become more feminized and socially acceptable for women. Past gambling domains, such as racetracks, sports venues, and betting shops, were more masculine and generally less attractive to women."
Women Deposit Less, But are Loyal Customers
One of the most interesting conclusions of the 888 research is that men and women approach depositing in a different manner. 51.8% of 888 female users tend to deposit only between one and ten pounds per week, compared to 35.9% men. Only 19% of women are willing to deposit as much as 20 GBP, while men do it more often – 25.4% of them will deposit that much. Men place big deposits twice as much as women. Big bets are considered those higher than 500 GBP.
On the other hand, women tend to be loyal to a single brand of the casino, thus making them long-term customers. At the same time, men prefer to play at multiple establishments at the same time. 35% of women included in 888's survey were loyal only to their platform, and only 31% of participants were playing in two casinos. 29% of men are playing in a single casino, while 33% of them play in multiple venues.
Even though women deposit less, they probably won't be looking for another casino, once they register with the one they like. On the other hand, men are always on the hunt and are looking for a better offer or a bigger bonus.
Different Approach to Gambling
Even though men and women gamble equally often, they do it in different ways and for different reasons. For men, it is often a way to make some money out of their knowledge of sports or poker, to build their reputation and feel the thrill. For women, gambling is often a mere pastime, a hobby that helps them interact with others and helps forget about their problems. Even though they gamble smaller amounts, they are often perceived as a valuable asset in making revenue, as they tend to be loyal to a single brand.

Kalamba Games: a year of milestones and evolution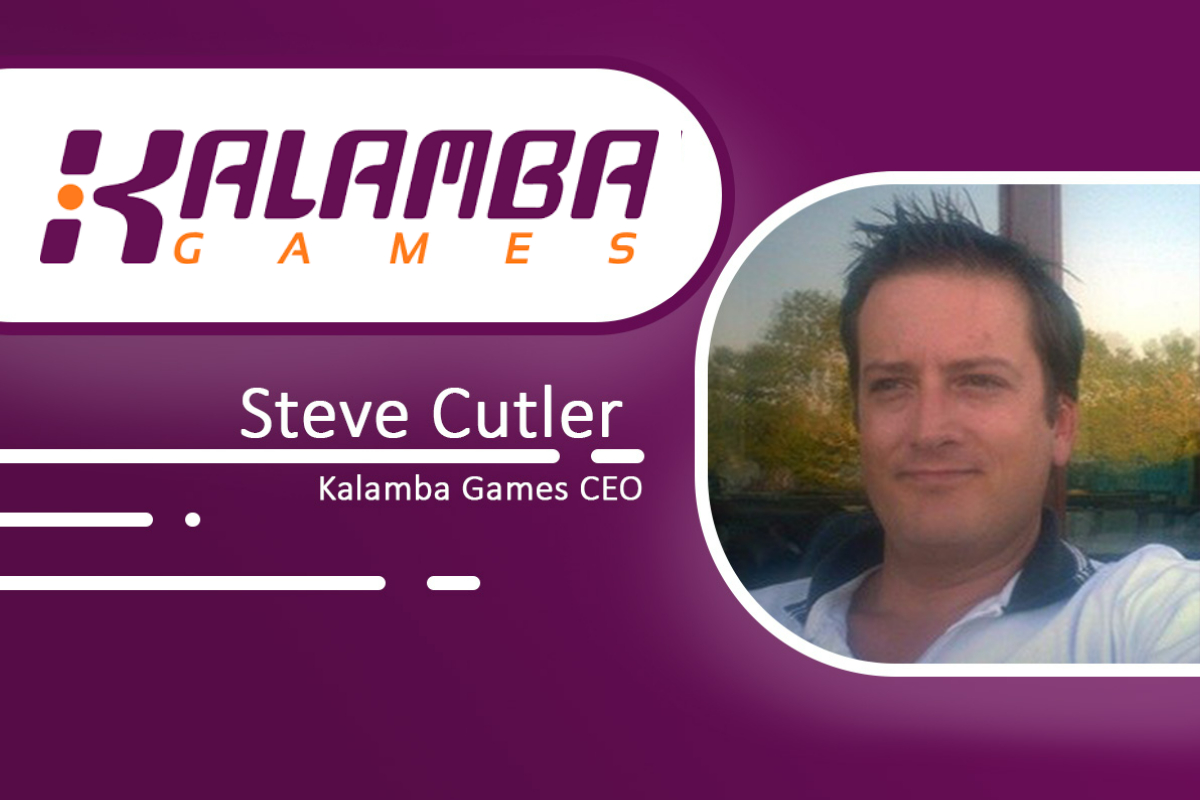 Reading Time:
3
minutes
As 2021 draws to a close, a look back over the last 12 months reveals a period of success for Kalamba Games, and also one of great change. Kalamba CEO and Co-Founder, Steve Cutler runs us through his highlights and what he expects for 2022.
It doesn't seem like that long ago that the team at Kalamba Games was celebrating our first anniversary, but since then, and approaching our fifth birthday in December, we've gone from a start-up to a recognised provider of quality products to the igaming industry. Despite 2021 still suffering from the effects of the global pandemic, it has witnessed one of the greatest years of growth for us.
Such successes don't come easily, or without a solid product to back yourself with and we've been fortunate enough to have an amazing team in place that has been able to produce just that. Our line-up of games this year has been one of our strongest and most diverse ever – from the eerie fairground of Ducks Till Dawn to the spiritual sequel to one of our best performing games ever, Blazing Bull 2 – a game on which we registered the billionth spin ever made on a Kalamba game!
It's difficult to choose the best among such a list, but the highlight was probably the eighth in our successful Joker series, Joker Times. Its classic Vegas-style reels with a twist proved a hit among players and it has even been updated for a festive outing this December with Joker Times Xmas Edition.
Launching before that, however, was Age of Huracan, which enjoyed the honour of being our 50th game release. A lot has changed since the early days of our first-ever title, and we've come a long way as a company, which is evident in this landmark title.
It wasn't the only half-century we clocked up either, as our ever-growing team of tenacious innovators welcomed its 50th member. One of the great things about a company like ours is seeing how people come in and strengthen a group of hard-working colleagues that continues to support our growth ambitions and the partners we enjoy working with every day.
Our expanding portfolio of games and tools has made the job of collaborating with new clients in new jurisdictions and regions incredibly easier too. Since the turn of the year, we've taken our games into Italy, Spain, Greece, Colombia, Portugal, Netherlands and Sweden and these markets are set to be followed by a host of others as we move into 2022.
Perhaps the crowning glory of our recent commercial success is the award of our MGA licence, which, on top of local certifications in Sweden, Croatia, Portugal, Italy, Spain and the Netherlands; will allow us to push even further into regulated markets. It's also been a busy year for awards, with numerous nominations and short list, particularly being nominated for Innovator of the Year at the iGaming Idol Awards, and winning silver for Best Game Soundtrack at the SBC Awards.
It's unfortunately been another difficult year for Trade Shows, but we did manage to attend a few, with the latter half of the year culminating in a truly excellent SiGMA event which finally saw us catch up in person with so many of our past, present and now future partners.
One of the biggest shifts we've undertaken since our founding has been evolving into a future proof technology provider, as well as a leading games studio. The launch of our Bullseye brand, which incorporates our proprietary remote gaming server (RGS) and promotional tools product offerings is integral to our plans.
These tools began rolling out in 2020, but this year has seen a host of improvements, and 2022 will see many more that will make Bullseye an even stronger proposition for operators. Its player engagement credentials include tournaments, leaderboards, metagames with standard progressive and mystery jackpots, plus a new AI-driven predictive CRM platform, StarGazer, which is set to lead us into the new year with renewed purpose and will open up a whole new avenue for our and our partners growth roadmaps.
Bullseye, with a laser focus on an expanding games portfolio serving regulated markets, represents the next stage in the core strategy and vision we established back in 2016. Naturally, we look forward to building further on our games library but making titles interconnected via meta-features and layers will ensure we build a player driven and market-leading slots experience, not just for 2022 but for many years to come. Onwards and upwards!
WorldMatch Attends WGes Barcelona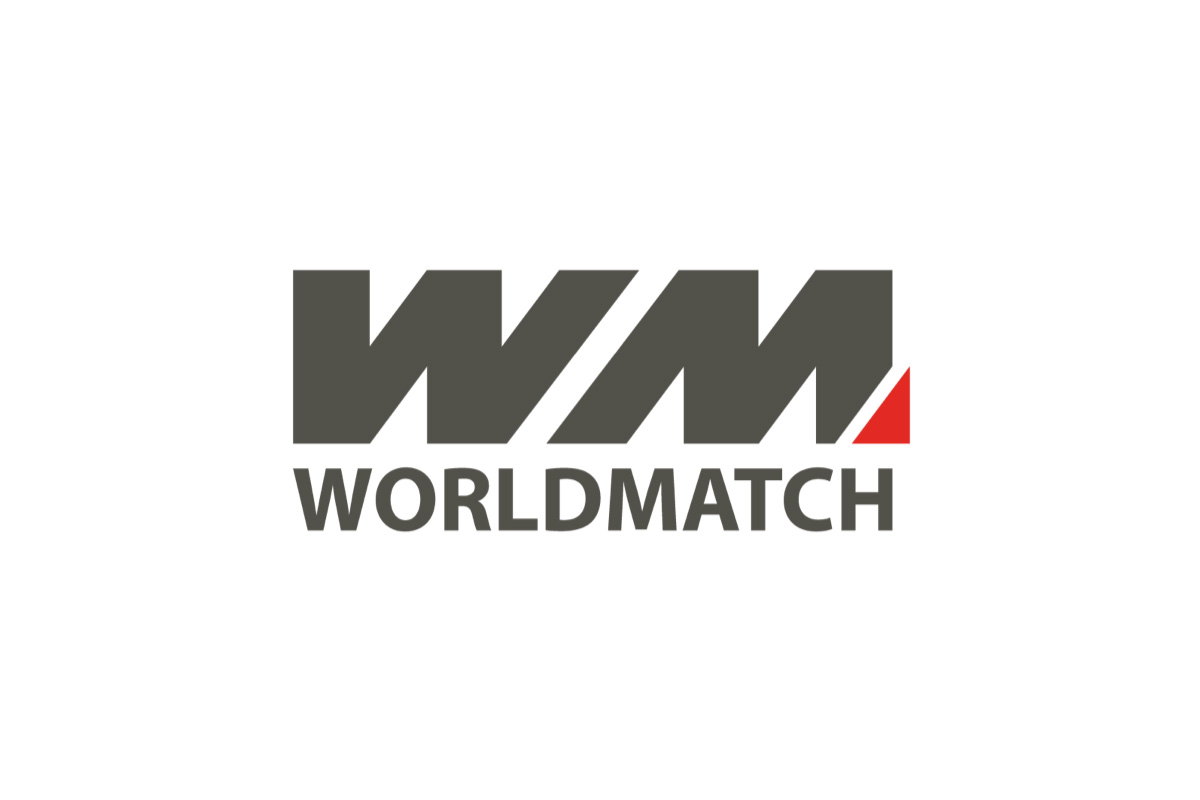 Reading Time:
< 1
minute
WorldMatch's team is now attending WGes Barcelona. The event, which has commenced on December 6, will end tomorrow.
The WorldMatch team said: "Currently in its 15th year, the World Gaming Executive Summit remains the most senior and high-level event for online, land-based, lottery and sports betting gaming societies.
"The global reach and the great networking opportunities plus the spectacular setting of the W Hotel make WGes one of the most exclusive and influential gatherings for the gaming community."
Gambless – Problem Gambling Report: English speakers recorded a severity score 57% higher compared to Italians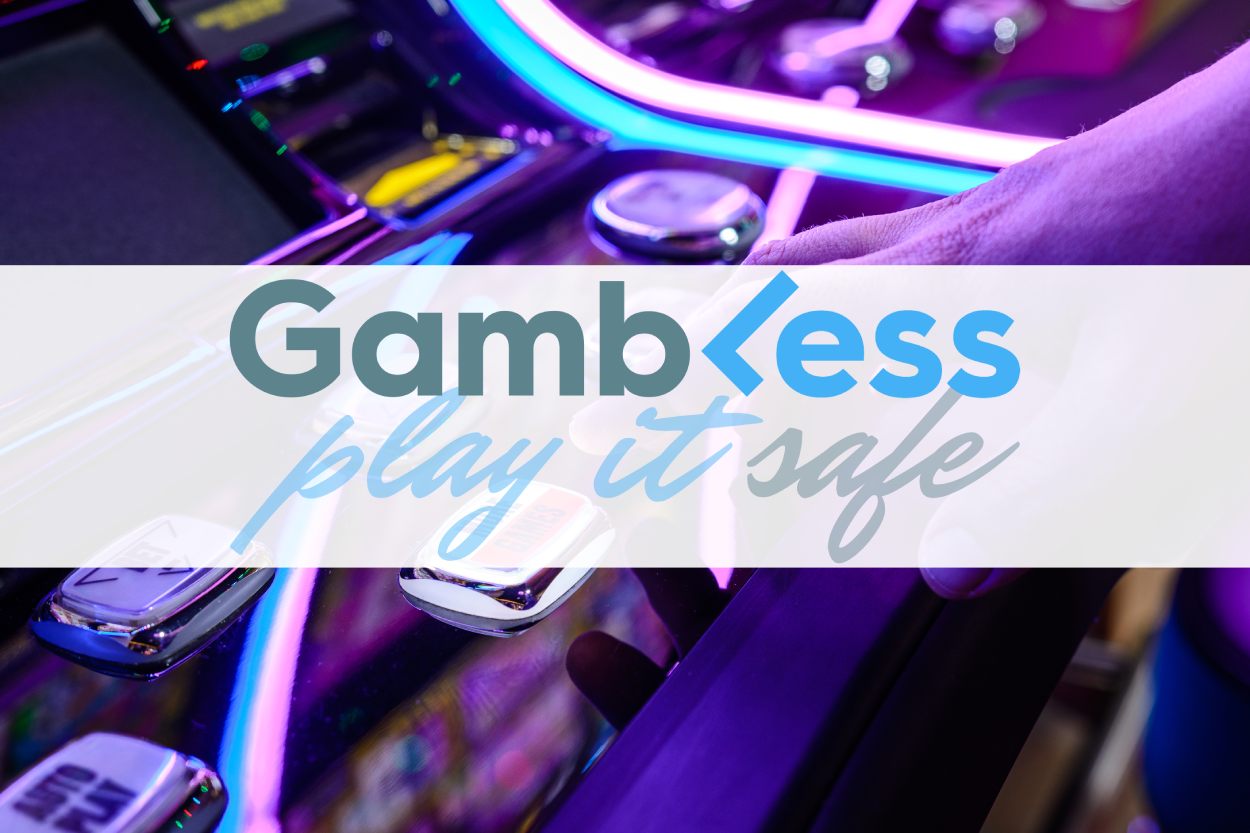 Reading Time:
< 1
minute
Gambless has been developed and fully funded by Mindspa Health; it has not received any contribution from the gambling industry.
Since its launch, the application has helped thousands of vulnerable individuals and provided resources worth hundreds of thousands of dollars for free to problem gamblers.
Thanks to ranking #1 for most 'gambling addiction' related keywords in the app stores, all traffic towards the app has been organic, resulting in 96% of the users scoring a mid-to-high level of problematic gambling.
The operators most frequently mentioned by problem gamblers are: Ladbrokes in the UK, DraftKings in the US, PokerStars in Italy, and TAB in Australia
Comparing language clusters, English speakers recorded a severity score 57% higher compared to Italian speakers, possibly also due to the effects of the gambling advertising ban in place in Italy.
You can access the full version of the report here: https://www.gambless.org/gambless-annual-report-2021/