LAS VEGAS – RE-LAUNCH OF THE STRIP, an important discussion at Sports Betting & Casino Summit North America 2020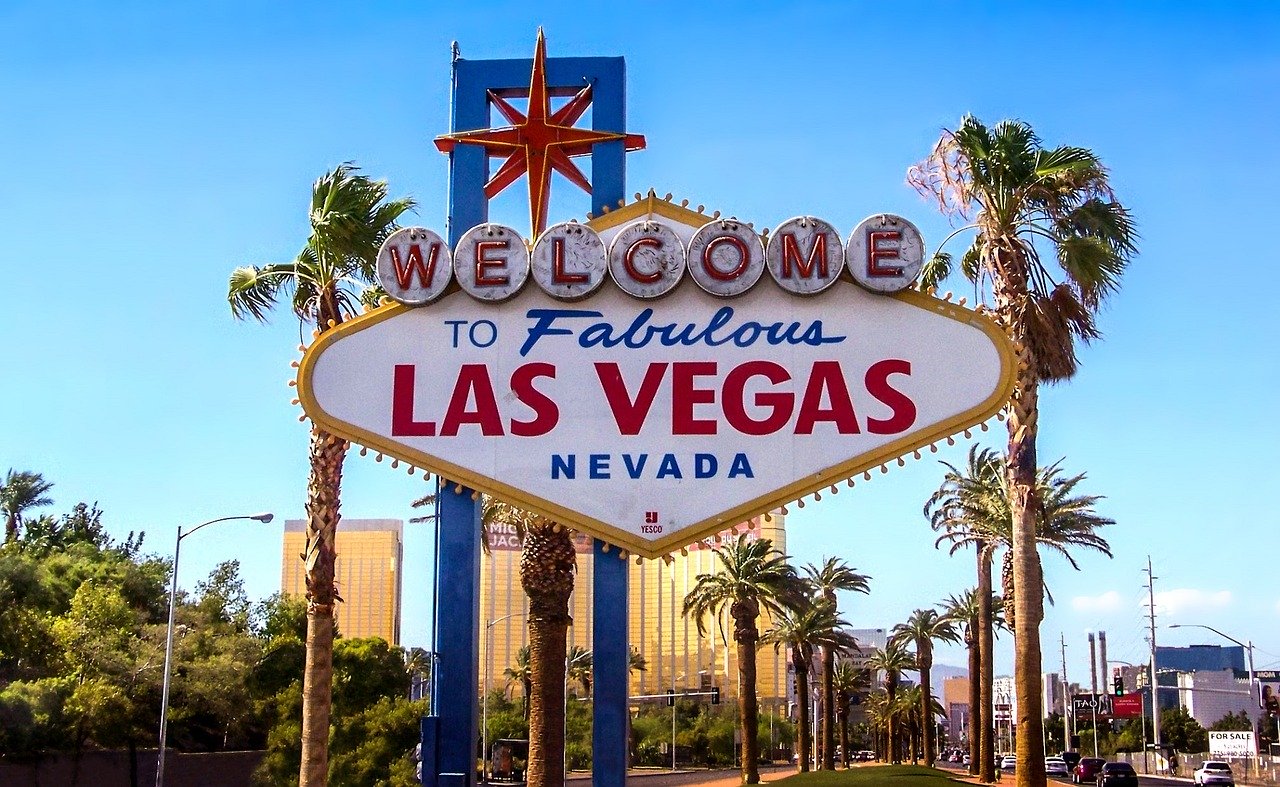 Reading Time:
6
minutes
The top industry companies have all confirmed their interest to join the Sports Betting & Casino Summit North America (Virtual Conference), which will open its virtual doors between 23-24 June
The virtual seats are limited, so hurry and register now to secure your seat(s)! REGISTER HERE
Lasvegassun.com has released an interesting editorial which is titled "Sights and sounds of Vegas give us hope for a full recovery", and we can directly tie this piece with one of the most interesting land-based industry related panel discussions at Sports Betting & Casino Summit North America (Virtual Conference).
After the Bellagio fountains are now back to life with a playing of "Simple Gifts" to honor the Las Vegas front-liners who have protected the city during the pandemic, MGM Resorts International made another spot-on choice for the follow-up song. This is of course an anthem of the fabulous city, "Viva Las Vegas".
Las Vegas is already booming and WADE VANDERVORT, of Lasvegassun.com wrote it so beautifully as we would not change anything:
"…it was a godsend to see waters dancing, lights twinkling and guests coming through the doors in the resort corridor and downtown. After 78 days of eerie quiet, Las Vegas took its first steps to recovery.
It's a moment of hope and a reminder that our community has rebounded from crisis and tragedy before."
Besides the Bellagio fountains, the gondolas are also gliding along the faux canals at The Venetian.
Up and down Las Vegas Boulevard, from Wynn Las Vegas at the north end to New York-New York and MGM Grand on the south end, gamblers are sliding bills into slot machines and wagering chips at blackjack and roulette tables.
Life is slowly returning to normal in Sin City.
As mentioned above, at Sports Betting & Casino Summit North America (Virtual Conference) we will discuss the subject, and the "LAS VEGAS – RE-LAUNCH OF THE STRIP" panel discussion has some very important guests who are joining us on the 23rd of June to share their insights.
The panel discussion is joined by Jay Kornegay (Vice President Race & Sports Operations – Westgate LV Resort & Casino), Seth Schorr (CEO of Fifth Street Gaming and Chairman of Downtown Grand Hotel & Casino) and Matthew Holt (President at U.S. Integrity), and will be moderated by Benjie Cherniak (Managing Director of SG Digital's Don Best Sports group).
Do not miss this unique opportunity to attend a virtual conference that gathers all North American gaming industry experts for 2 days of discussions and networking. Register your seat now!
Jay Kornegay – Vice President Race & Sports Operations – Westgate LV Resort & Casino
Jay Kornegay is Vice President of the LVH – Las Vegas Hotel & Casino SuperBook. He has more than 26 years experience in the race and sports book industry. Jay graduated from Colorado State University in 1987 with a bachelor's degree in Restaurant Business Management. Always intrigued by gaming, Jay moved to Nevada later that year to start his path in that field.
Starting in Lake Tahoe and soon afterwards moving to Las Vegas, Jay has worked at four major sports books. He opened the Imperial Palace sports book in 1989, which soon turned into one of the more popular sports books in the state of Nevada.
In 2004, Jay took the reins of the LVH SuperBook. As the world's largest race and sports book with over 30,000 square feet, the SuperBook is one of the top sports books in Nevada. Over the years, the SuperBook has won numerous awards and often represents the Las Vegas market with national media outlets. It is known for its aggressive nature and being a player-friendly book by offering fair odds to guests. The LVH SuperBook is also known for offering Nevada's largest wagering menu by posting many 2nd/3rd tier sports, as well as having an international flavor. In addition, the SuperBook hosts the "SuperContest," which is recognized as the most prestigious pro football handicapping contest. For the fourth consecutive year, the "SuperContest" set a record for number of entries and marked the most entries ever this past football season at 1034.
Jay resides in Las Vegas with wife Pam, daughter Cara and son Nicholas. He is also well known for shooting a 36 on the front nine and a 59 on the back nine.
Seth Schorr – CEO of Fifth Street Gaming and Chairman of Downtown Grand Hotel & Casino
Seth Schorr is CEO of Fifth Street Gaming and Chairman of Downtown Grand Hotel & Casino. The urban casino resort is the embodiments of Schorr's vision to create a downtown Las Vegas hospitality experience delivering a superior guest experience and a genuine sense of community.
Since beginning his career in gaming and hospitality in 1991, Schorr served as an integral member of the Wynn Resorts team, developing the international marketing department in Macau, the interactive gaming division, and The Wynn Collection of Fine Art. Earlier in his career, Schorr also worked in numerous capacities at Mirage Resorts including positions at Bellagio Hotel & Casino, The Mirage Hotel & Casino, and Treasure Island Hotel & Casino.
Schorr and his partner, Jeffrey Fine, co-founded Fifth Street Gaming which owns and operates five casinos. The principals of Fifth Street Gaming also control, through its affiliate, the LEV Restaurant Group, a food and beverage operation that owns and manages more than 50 restaurants in the Las Vegas area and Southern California including The Coffee Bean & Tea Leaf, Jamba Juice, Lobster ME, JaBurritos, Daily Kitchen, Evel Pie, and Golden Tiki.
In early 2015, Schorr was introduced to the world of eSports and lead the effort of developing the first fully integrated eSports program in a casino resort at The Downtown Grand. The Downtown Grand's eSports program has included weekly eSports contests, team residencies and sponsorships, a weekly broadcast and professional tournaments. Schorr sits on the board of GameCo and advised on the development and launch of the world's first video game slot machine. In 2017 Schorr launched Commercial Streaming Solutions which developed a patent-pending media platform, KonekTV, that provides streaming content, including Esports and sports betting content, to retail venues. Schorr is a founder of the Nevada Esports Alliance and continues to be a leader in the convergence of Esports and sports gambling. Schorr is the co-founder of The Strategy Organization: a Modern Gaming and Hospitality consulting firm.
Schorr is a graduate of the University of Pennsylvania, is a member of YPO and sits on numerous boards including those for The Las Vegas Natural History Museum, Nevada Restaurant Association, Jewish Federation of Las Vegas, the Advisory Board of The Smith Center for Performing Arts, One Night for One Drop and was appointed by Governor Sandoval to serve on Nevada State Board of Museums & History. He is also an executive board member and Chairman of the Communications Committee of the Downtown Las Vegas alliance. Schorr is an avid cyclist, amateur photographer and has two little angels Dax (10) and Mia (9). Most importantly, Schorr recently married Dr. Emily Schorr.
Matthew Holt – President at U.S. Integrity
Originally from New Hampshire, Mr. Holt originally honorably served in the United States Air Force. Once completing his term in the Air Force Mr. Holt attended Morehead State University, obtaining a sports marketing degree before taking up residence in Las Vegas, Nevada. Mr. Holt founded U.S. Integrity, LLC. based out of Las Vegas, Nevada. U.S. Integrity is the gold standard of game integrity and fraud prevention services in the United States. Mr. Holt and his team at US Integrity have built innovative, technology based solutions that allow for easy accessible data and analytics for fraud prevention and game integrity monitoring.
Benjie Cherniak – Managing Director of SG Digital's Don Best Sports group
Benjie Cherniak is the Managing Director of SG Digital's Don Best Sports group, a leading provider of sports information products and services relevant to the North American sports betting industry. Benjie oversees the company's sports information platform, automated data distribution, live pricing, and ancillary consulting services.
Following the acquisition of Don Best by Scientific Games, Benjie has accelerated the growth of OpenBet, the company's sports betting platform, by integrating Don Best's world-class pricing services into the technology. Don Best's trading and pricing expertise have seamlessly become an integral part of SG Digital's core offering.
Prior to joining Scientific Games, Benjie spearheaded Don Best's international growth via tailored solutions to tier-one sportsbook operators in the United States, Europe, Asia, Latin America and beyond. Under Benjie's supervision, Don Best introduced (a) a proprietary pricing product for North American based sports that rapidly established itself as the industry standard; and (b) a data integrity offering to assist North American based sport leagues in identifying potential fraudulent betting patterns.
With 15 years of industry experience, Benjie is a leading voice in the emerging US sports betting industry from both an operational and legislative perspective.

Gaming Americas Weekly Roundup – May 16-22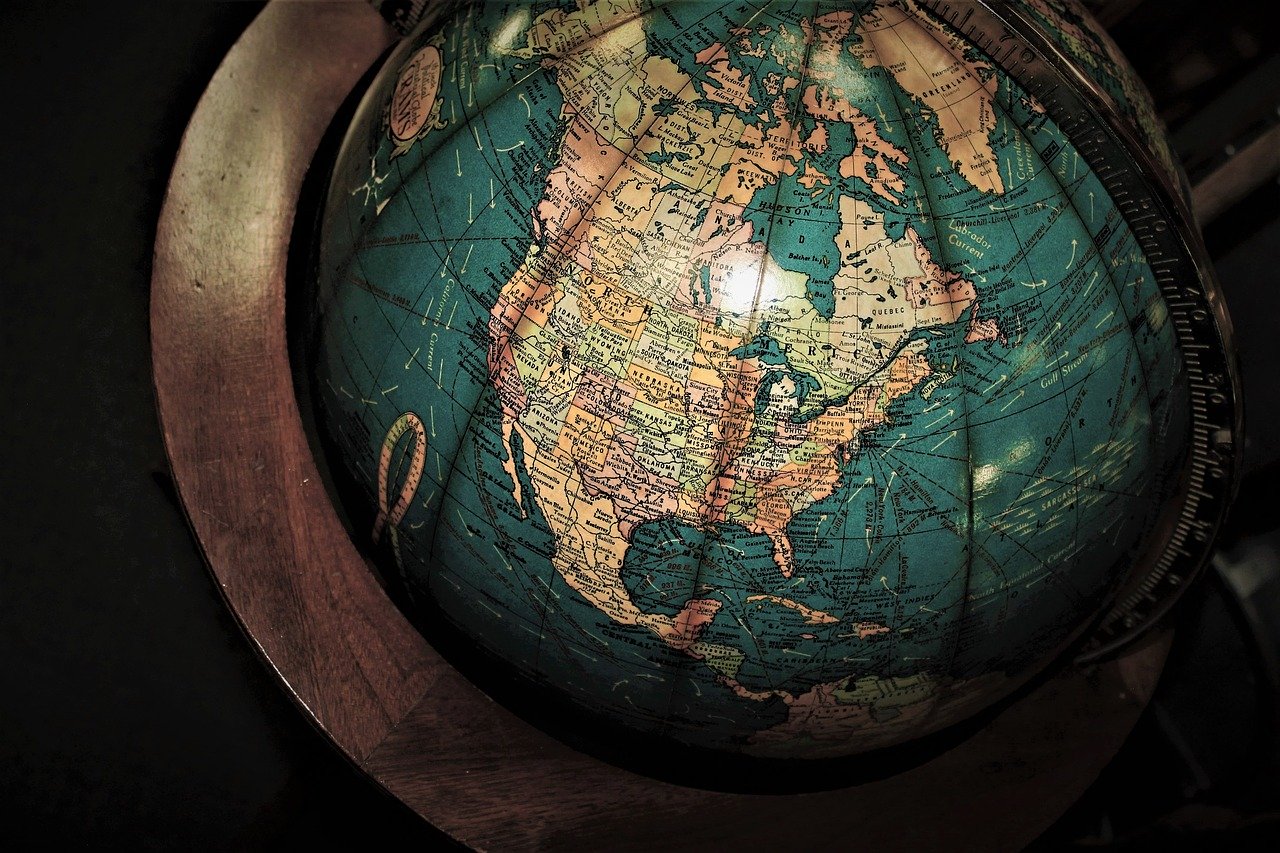 Reading Time:
2
minutes
Welcome to our weekly roundup of American gambling news again! Here, we are going through the weekly highlights of the American gambling industry which include the latest news, new partnerships and new appointments. Read on and get updated.
Latest News
Galaxy Gaming has launched Triton Casino Systems, a brand-new table game progressive operating system. Triton Casino Systems has refined what made its precursor, Bonus Jackpot System, successful and adds a wealth of new features to enhance the casino floor.
Codere Online has released its financial results for the first quarter of 2022. The multinational gaming firm posted revenues of $304.8m which represents a recovery of 83% of total revenues before the pandemic hit.
Hard Rock Digital has announced the expansion of Hard Rock Sportsbook to Virginia, with its mobile app now live and a retail sportsbook scheduled to open in July at the Bristol Casino – Future Home of Hard Rock. The mobile app provides fans ages 21 and over with access to bets across major sporting events, innovative promotions and best-in-class customer support.
MGM Resorts International has announced the closing of its transaction with Blackstone to acquire the operations of The Cosmopolitan of Las Vegas (The Cosmopolitan) for cash consideration of $1.625 billion.
TAPPP and BetMGM announced an expansion of BetMGM's gift card distribution network. The number of stores carrying BetMGM prepaid cards will roughly double from around 6000 to more than 12,000 in the current quarter.
Global Payments Gaming Solutions has announced that Saracen Casino Resort in Pine Bluff, Arkansas, has selected its igaming solutions for its new sports betting app, BetSaracen.
Chewelah Casino in Washington has selected OPTX platform for its marketing products.
DraftKings has launched its online sportsbook and online casino products in the Canadian province of Ontario.
Partnerships
Casino Arizona and its sister property Talking Stick Resort will be the official casino and resort partner for the Arizona Diamondbacks under a new partnership between the D-backs and the Salt River Pima-Maricopa Indian Community, which owns the two locations.
Paysafe has entered into a new partnership with Strive Gaming, an advanced player account management (PAM) platform designed for the multi-state requirements of online operators in the North American market.
Butler National Corporation, through its wholly-owned subsidiary that manages Boot Hill Casino & Resort in Dodge City, Kansas, has entered into an agreement with DraftKings and Bally's Corporation to provide sports wagering in Kansas.
Accertify Inc has announced a partnership with Hard Rock Digital to protect its mobile sports betting platform from fraud. Accertify will protect customers' accounts and personal information, prevent fraudulent activity and manage chargebacks, while minimising friction for users of the Hard Rock Sportsbook mobile app.
New Appointments
AviaGames, creator of the award-winning "Bingo Tour" app and Pocket7Games social competition platform, has appointed Jiangbo Tian as Director of Data Intelligence.
SCCG Management Founder and CEO, Stephen Crystal, has announced that Jenny McLauchlan has joined the Las Vegas office as their Legal Compliance and Regulatory Advisor.
FanDuel Group has announced that it has appointed Asaf Noifeld as Managing Director, Casino. In the newly created role, Noifeld will be responsible for oversight of FanDuel Group's online casino business.
Stephen Richardson, Chief Administrative and Compliance Officer at Scientific Games, has been appointed to the National Technology Security Coalition's (NTSC) Board of Directors.
Tropicana Casino Moves to "Light & Wonder" Gaming Platform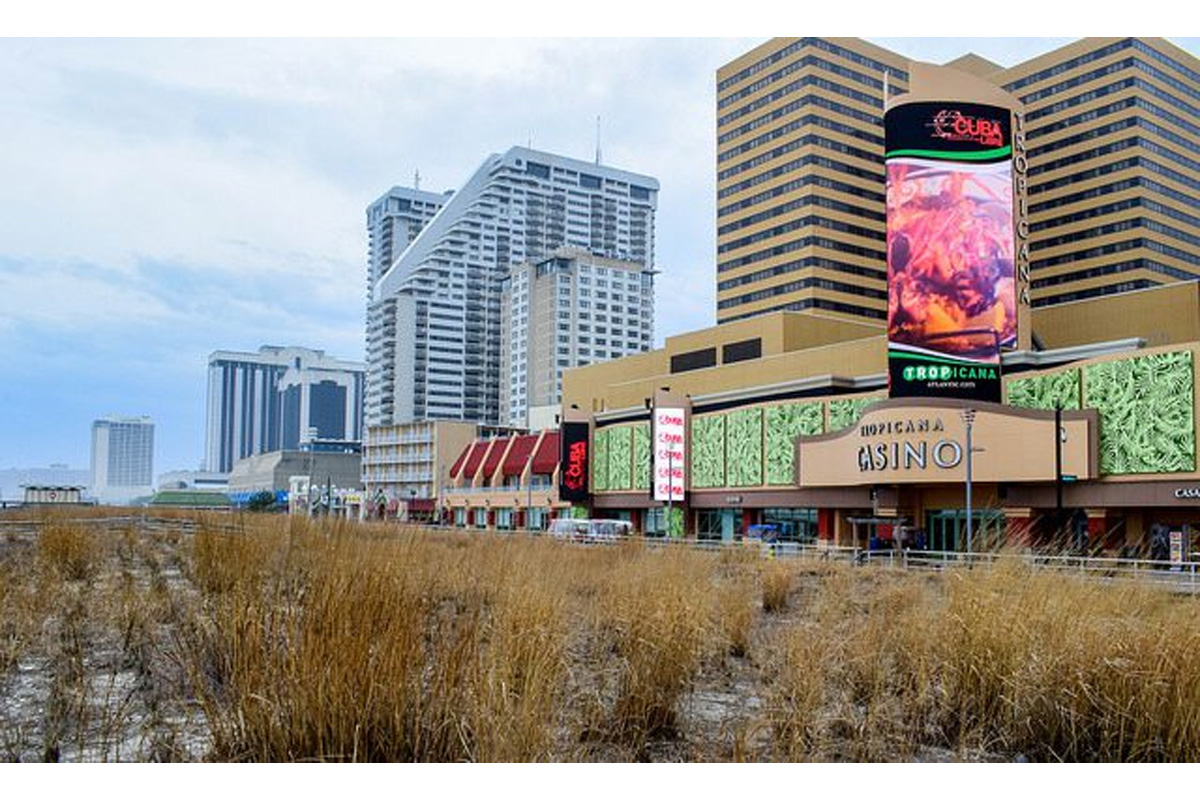 Reading Time:
2
minutes
Tropicana online casino will be officially moved to the Light & Wonder platform – formerly known as Scientific Games.
The casino ended its partnership with UK-based Gamesys Limited – their previous platform provider.
The transition is expected to take place on May 25, 2022. This will bring Light & Wonder's modern look and user interface to Tropicana, potentially boosting its position among online casinos in USA.
How Will Players Be Affected?
The Tropicana app will continue to take bets until the transition takes place.
Players shouldn't be concerned about safety, or data transfers. All processes will be done automatically, and player records will be seamlessly transferred. Everything that's already in your account, will stay there as you remember. This includes funds, documents, and payment methods.
After May 25, players will be able to visit the Caesars Casino app to reset their login details (if needed) and access the full range of Tropicana's gaming library.
The full timeline for the migration goes as follows:
April 4: Removal of Jackpots in preparation for platform switch
April 30: Final day of access to daily and monthly free games
May 2: Promotions are put on hold
May 24: Tropicana Casino app stops function; account data is transferred to Caesars Casino App
How Will Tropicana Be Affected?
Tropicana stands firmly in the middle by way of revenue in New Jersey. In 2022's first two months, they've made a little over 18$ million. Yet, the Ceasars Interactive brands made around $20 million in April alone.
Now that Tropicana will fall under Caesars Interactive, the two apps will be merged. Tropicana will join the ranks of Harrah's and Ceasars' Online, among others.
By merging with the Caesars Casino app, Tropicana casino will have access to a wider audience. What's more, the Caesars Casino app is planned to be rebranded to the Tropicana Casino app.
This move makes sense, considering the value and recognition of the Tropicana brand name.
There are other brands that have struck partnerships with Caesars Entertainment. The date of their market entry isn't known, but these should make an entrance at some point this year:
What is Light & Wonder?
Light & Wonder' Inc. was formerly known as Scientific Games Corporation. This US-based gambling company has been at the forefront of online gambling for decades.
Light & Wonder owns several prominent publishers like WMS, Shuffle Master and SG Digital. Over the years, they've produced thousands of slot machines, table games, and casino management systems.
Besides online casinos, many of this provider's titles are favorites at hundreds of land casinos in Vegas, Atlantic City, and various land-based establishments across the world.
The Light & Wonder platform offers modern gaming solutions. They equip partner casinos with 500+ casino games, and various system integrations for payments, and customer support. They ease the life of casino staff and Tropicana players.
In summary, Tropicana players have every reason to be excited about this platform switch!
Gaming Americas Weekly Roundup – May 9-15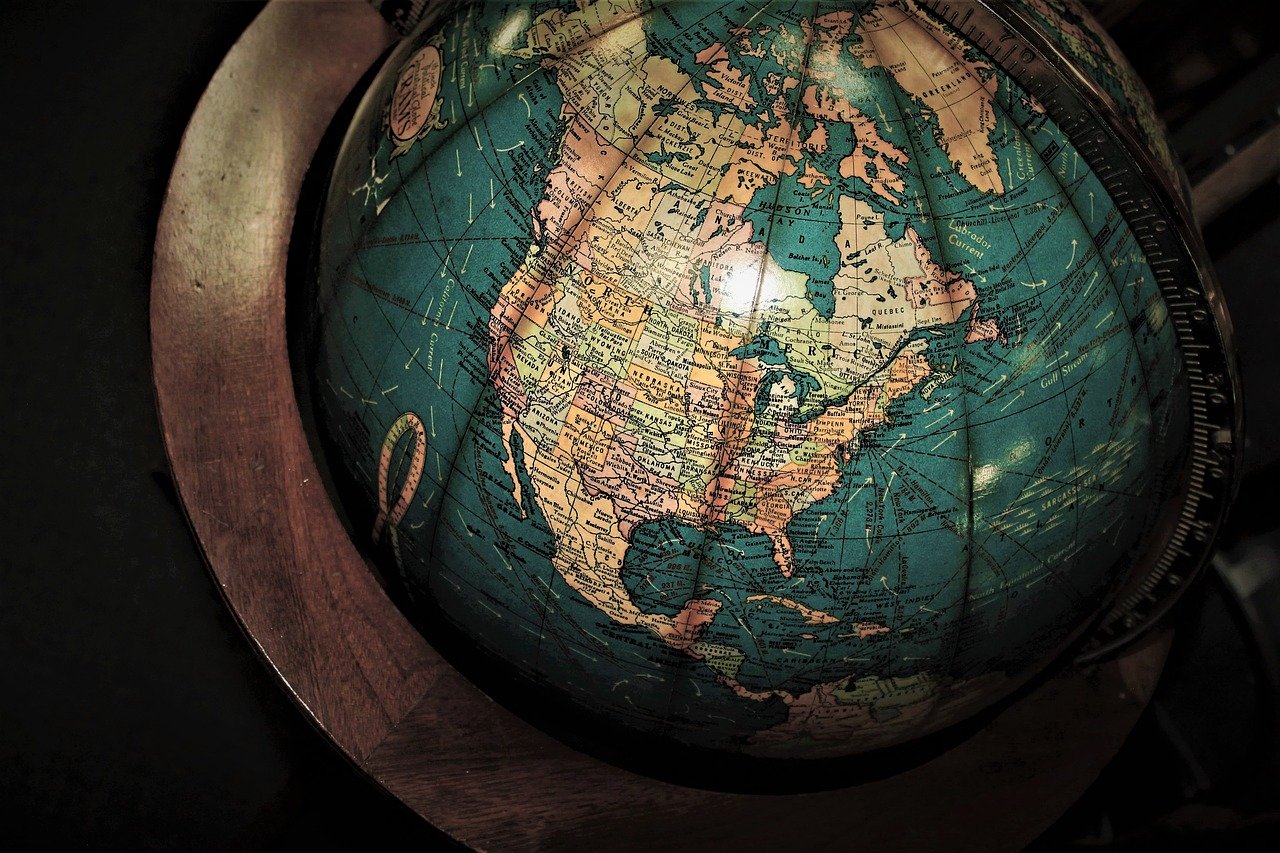 Reading Time:
2
minutes
Welcome to our weekly roundup of American gambling news again! Here, we are going through the weekly highlights of the American gambling industry which include the latest news, new partnerships and new appointments. Read on and get updated.
Latest News
DraftKings has reported revenue of $417m in Q1 2022, an increase of 34% compared to $312m during the same period in 2021. Revenue for the company's B2C segment grew to $404m, an increase of 44% compared to the three months ended 31 March 2021.
The Safety Consultation and Training Section (SCATS) of the State of Nevada's Division of Industrial Relations recognises two Boyd Gaming properties – Main Street Station Casino Brewery Hotel and California Hotel and Casino – for successful entry into the Safety and Health Achievement Recognition Programme (SHARP).
Galaxy Racer has launched a fund in North America to support women in esports. The project, called HER Galaxy, features safe and empowering online platforms for gamers who identify as women.
BetMGM has announced that the first BetMGM Poker Championship is scheduled for June 23-26 at ARIA Resort & Casino in Las Vegas. The tournament, scheduled during the 2022 ARIA Poker Classic, will lead four days of BetMGM poker events.
Saracen Casino Resort has launched its BetSaracen mobile sports betting app and has become the second gaming company in Arkansas to accept mobile wagers. Saracen is also accepting wagers through the BetSaracen website.
Leadstar Media has announced that it is fully licensed and operational in the state of West Virginia. The sports wagering supplier license issued by The West Virginia Lottery allows the company to partner with and promote the legal betting sites in the state.
Partnerships
Ruby Seven Studios has announced a new partnership with Chicago-based online gaming company ODDSworks Inc. This partnership will expand Ruby Seven's vast content library of games to include ODDSworks' most popular games across Ruby Seven's suite of social casino applications.
BetMGM has announced that the company now is the exclusive Sports Betting Partner of the Houston Astros. This marks BetMGM's first relationship in Texas.
Sycuan Casino Resort announced that the organisation has signed a one-year endorsement deal with San Diego Padres Pitcher Joe Musgrove. As a part of this new agreement, Musgrove will be featured in upcoming marketing campaigns, promotions, social media content and make exclusive casino appearances.
New Appointments
Fanatics has announced the appointment of preeminent fintech, e-commerce and marketing executives Lydia Jett and Jonathan Mildenhall to its board of directors.
Infinite Arcade, the blockchain platform built to launch the mobile games industry into the metaverse, has announced the appointment of marketing industry leader Andrew Dubatowka as Core Contributor to their Product Marketing Department.
Digital audio advertising platform AdTonos has appointed Tony Moustakelis, former Director of Business Development at iHeart Media, as Business Development Director (US).
Super Group announced the appointment of Natara Holloway and Jonathan Jossel to its Board of Directors, effective immediately. These appointments increase the number of independent Board members and take the total directors on Super Group's Board to nine.
Parleh Media Group announced that popular Canadian soccer broadcaster James Sharman has joined the company as an investor and new Head of Soccer Content.
Game Play Network Inc (GPN) has announced that it has appointed Ian Smith as the company's Chief Technology Officer (CTO).