Pnxbet Offer Instant Crypto Transactions, and Payout $42 Million in Winnings Since Launch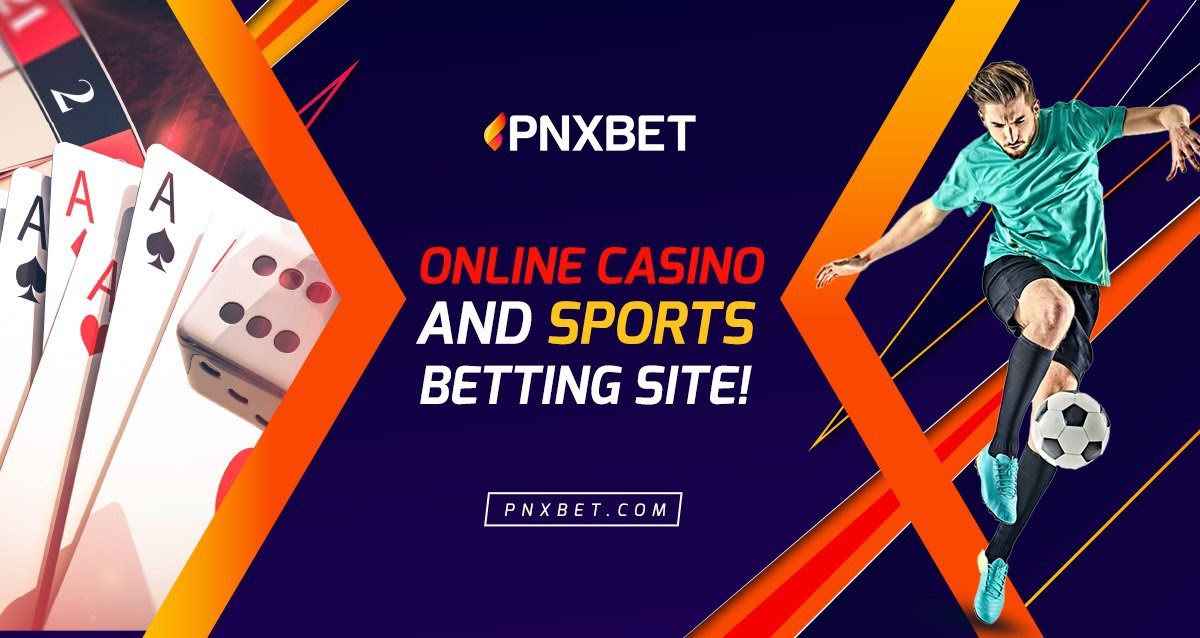 Reading Time:
2
minutes
Online casino and sportsbook Pnxbet now offers instantaneous crypto deposits and withdrawals to make its user experience more streamlined. This new feature caps off a strong start to 2020 for the company, who passed multiple company milestones and simultaneously recorded exceptional growth. The company also paid out over $40 million USD to its users in the form of betting wins, and promotions in the first half of 2020.
Instant Transaction Game Changer
The new Pnxbet website transaction times now enable the instant deposit and withdrawal of all supported cryptocurrencies, and faster transaction times for fiat bank transfers. This function is a game-changer for online players, as it significantly cuts down waiting time for players to quickly fund their accounts, and withdraw their winnings.
The new transaction times schedule for Crypto, bank transfer, and e-wallet payments are:
Bitcoin: Instant 24/7 transactions, Monday to Saturday
Bank Transfer: 

10am – 8pm GMT

, Monday to Saturday
E-Wallets: The same day, 

10am – 8pm GMT

, Monday to Saturday
Slow or delayed site transactions are a well-known pet peeve for all online gamblers, with wait times of hours or even days a regular occurrence. Pnxbet have once again taken decisive action to address this longstanding issue.
Pnxbet Grows as Players Win Big
Back in April 2020 the world was in the midst of the Coronavirus pandemic. With all sporting events canceled or postponed, Pnxbet made the executive decision to invest heavily in the emerging market of eSports.
By filling the huge gap left in the market, Pnxbet was able to provide an exciting new option for the community, stimulate new growth in an emerging market, and set the trend for the future of online gambling.
This choice proved decisive, with Pnxbet announcing an astounding $117 million in bets made since its launch in November 2019. A large part of this success is a result of popularity of the sites eSports games, with a staggering 560% growth in total bets placed on eSports.
Pnxbet are not the only ones profiting from the emergence of eSport though. Users of the pioneering sportsbook have taken away an impressive $42 million in winnings since the site launch.
Southeast Asia: The New Playing Field
Pnxbet have also recorded another milestone in the fast-growing South-East Asian market, by passing 100,000 users in the region, which consists of the Philippines, Thailand, Vietnam, Malaysia, and CIS countries.
Players in this region are already reaping the rewards for switching to Pnxbet, with one player from the Philippines winning massive PHP15,000,000 ($300,000) on Baccarat back in April.
Live Casino and Sportsbook Welcome Bonus
Users making their first Pnxbet deposit are eligible for a 75% Live Casino welcome bonus up to $500. After claiming the bonus, and making the deposit, the bonus will be awarded automatically to the user's account. Players can also take advantage of the 100% Sportsbook Bonus up to $100, where the same rules apply.
SOURCE Pnxbet
SOFTSWISS Sportsbook Teams Up With Bets.io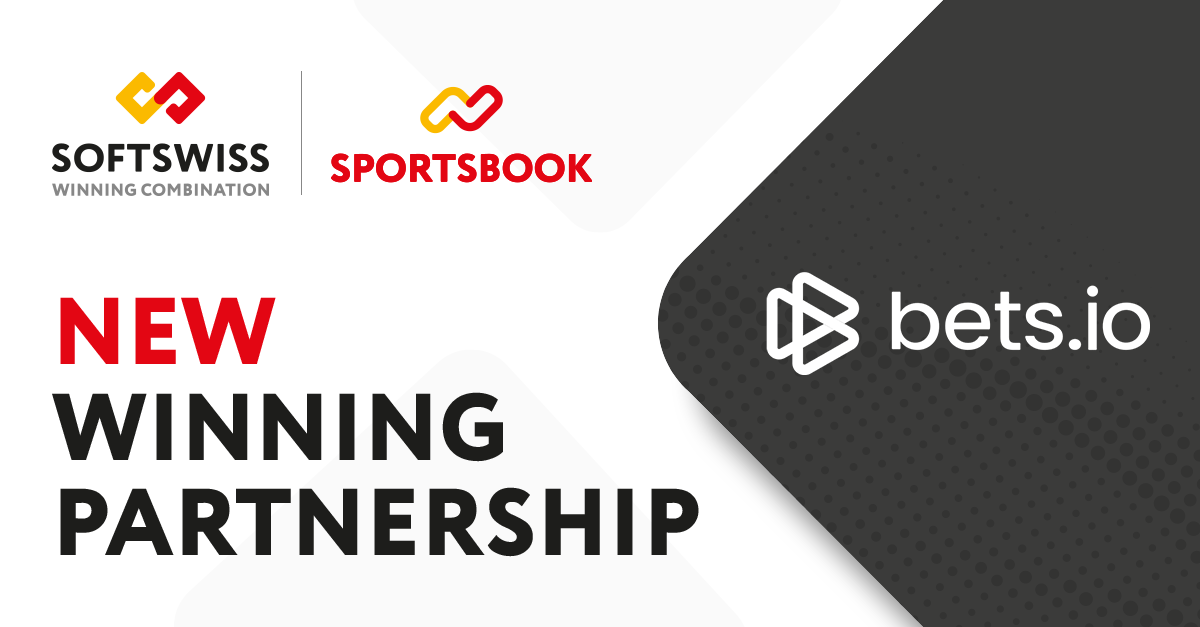 Reading Time:
2
minutes
The SOFTSWISS Sportsbook is expanding its client network through a new agreement with Bets.io. With the strategic addition of a sports betting option to its portfolio, the online casino is committed to enhancing the player experience and diversifying its offering.
Created by crypto enthusiasts, Bets.io offers players an exhilarating gaming experience with an extensive library of titles and innovative gameplay. Operating under a Curaçao licence, the project caters to a specific audience that prefers crypto over traditional fiat currency. The company distinguishes itself by providing betting options in the most popular crypto coins: BTC, BCH, LTC, ETH, DOGE, USDT, XRP, ADA, BNB, DAI, TRX.
Following the seamless integration between the online casino and the gamified sports betting platform, the SOFTSWISS Sportsbook, casino players now can enjoy betting on a vast selection of more than 200 sports, including esports, with betting odds provided by Betradar and Oddin.gg. In addition, sports fans can elevate their betting experience with a range of enticing bonuses, such as Freebet and Comboboost.
Bets.io will enjoy the advantage of receiving top-level SOFTSWISS support and technical assistance throughout the partnership. This support encompasses tailoring the platform to meet specific customisation requirements to incorporate new functionality requested by the client. What is more, Bets.io also will have access to various player management tools, such as detailed betting statistics, flexible odds, event settings, and top-notch customer support.
Commenting on the partnership, Alexander Kamenetskyi, Head of SOFTSWISS Sportsbook, says: "Using our sports betting platform, Bets.io will strengthen their business through enhanced engagement and a broader market reach, while players will have access to a wide range of sports, events, leagues, and tournaments. I am pleased to welcome a new partner and happy to mention that we will launch another joint project soon. Inspired by the trust placed in us by our new client, the SOFTSWISS Sportsbook team will continue to add new features to offer unique solutions that lead our clients to success and improve the gaming experience of bettors."
The Bets.io team adds: "We have a great opportunity to explore the benefits of the Sportsbook Platform and offer our players something new. Working with the SOFTSWISS team was seamless, and we look forward to the outstanding results of this collaboration. Thanks to our new partner for their continued support during all stages of integration."
Being part of the product ecosystem, the SOFTSWISS Sportsbook offers clients a wide range of bonuses unique to the iGaming industry, and the ability to launch jackpot campaigns on sports events.
About SOFTSWISS
SOFTSWISS is an international iGaming company supplying ISO 27001-certified software solutions for managing gambling operations. The expert team, which counts 1,400 employees, is based in Malta, Poland, Georgia, and Belarus. SOFTSWISS holds a number of gaming licences and provides one-stop-shop iGaming software solutions. The company has a vast product portfolio, including the Online Casino Platform, the Game Aggregator with thousands of casino games, the Affilka affiliate platform, the Sportsbook Platform and the Jackpot Aggregator. In 2013, SOFTSWISS was the first in the world to introduce a Bitcoin-optimised online casino solution.
Arbitrum and Optimism Networks are on BetFury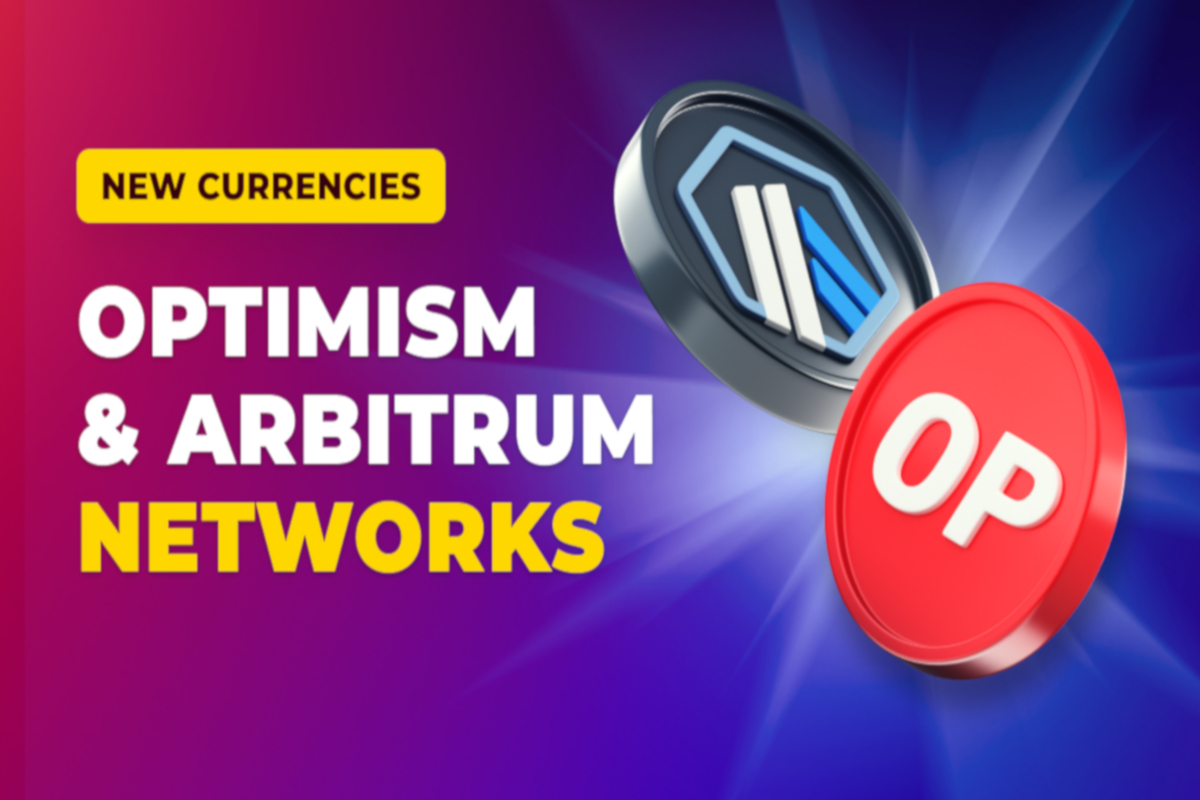 Reading Time:
2
minutes
The world of cryptocurrencies is evolving, creating more efficient and practical technologies. Top crypto platforms focus not only on multi-currency but also on adding various networks. In this context, the BetFury platform launches Arbitrum and Optimism, two popular networks with their native ARB and OP tokens. Why is this a great opportunity for Ether holders and fans of cheap transactions?
New Networks – Great Profit
The introduction of Arbitrum and Optimism to the BetFury platform is, first of all, adding variability in the use of networks and their native tokens. For example, each Arbitrum user can transfer a supported currency (ETH, USDT, USDC, DAI, or ARB) to their account balance to play and earn more. It is a kind of another iGaming utility for all supported tokens. In turn, experienced BetFury players can use the networks to transfer assets easily and cheaply.
Over three years ago, BetFury created a native BFG token with many utilities. The most profitable of them is BetFury Staking, with up to 50% APY and the possibility of daily withdrawals. Anyone with at least 100 BFG can withdraw daily Staking payouts in five popular cryptocurrencies: BTC, ETH, USDT, BNB, and TRX. In conjunction with the new Arbitrum and Optimism networks, we receive excellent passive income with the possibility of cheap and fast transfers for most of the above currencies. Therefore, BetFury's collaboration with Arbitrum and Optimism creates a symbiosis in the entire crypto ecosystem.
Why are Arbitrum and Optimism Top Networks?
For those unfamiliar with the networks, they are an Ethereum Layer 2 solution and work with Optimistic Rollups. They reduce the load on the main network and help its scalability. Compared to the Ethereum network, they are more practical and very cheap. To withdraw currency from BetFury through the Arbitrum network, you should pay 1 ARB (about $0.76) and through the Optimism network – 0.6 OP (about $0.77).
If we compare Arbitrum and Optimism, the latter is almost twice as inferior in Total Value Locked (TVL). Arbitrum also has a larger number of protocols. Optimism uses single-stage proofs of fraud, while Artibrum uses multi-stage off-chain proofs. Arbitrum protection is more effective, but the sequencer is responsible for the proof, and Optimism offers this function to anyone. Therefore, you should rely on your preferences when choosing one of them.
New ARB and OP Tokens on BetFury
Over three years, the ecosystem collaborated with many well-known crypto platforms. Users can place bets in games using over 50 cryptocurrencies: BTC, ETH, BNB, AVAX, DOGE, SHIB, etc. Partnership with Arbitrum and Optimism allows earning ARB and OP by playing games. It is an excellent opportunity for investors and ARB and OP holders to try a new type of income and discover the world of iGaming. In addition to cheap transactions, BetFury provides excellent conditions for deposits and withdrawals. For ARB: min deposit – 0.7 ARB, min withdrawal – 0.7 ARB, for OP: min deposit – 0.5 OP, min withdrawal – 0.5 OP.
How Blockchain Re-Invented Online Poker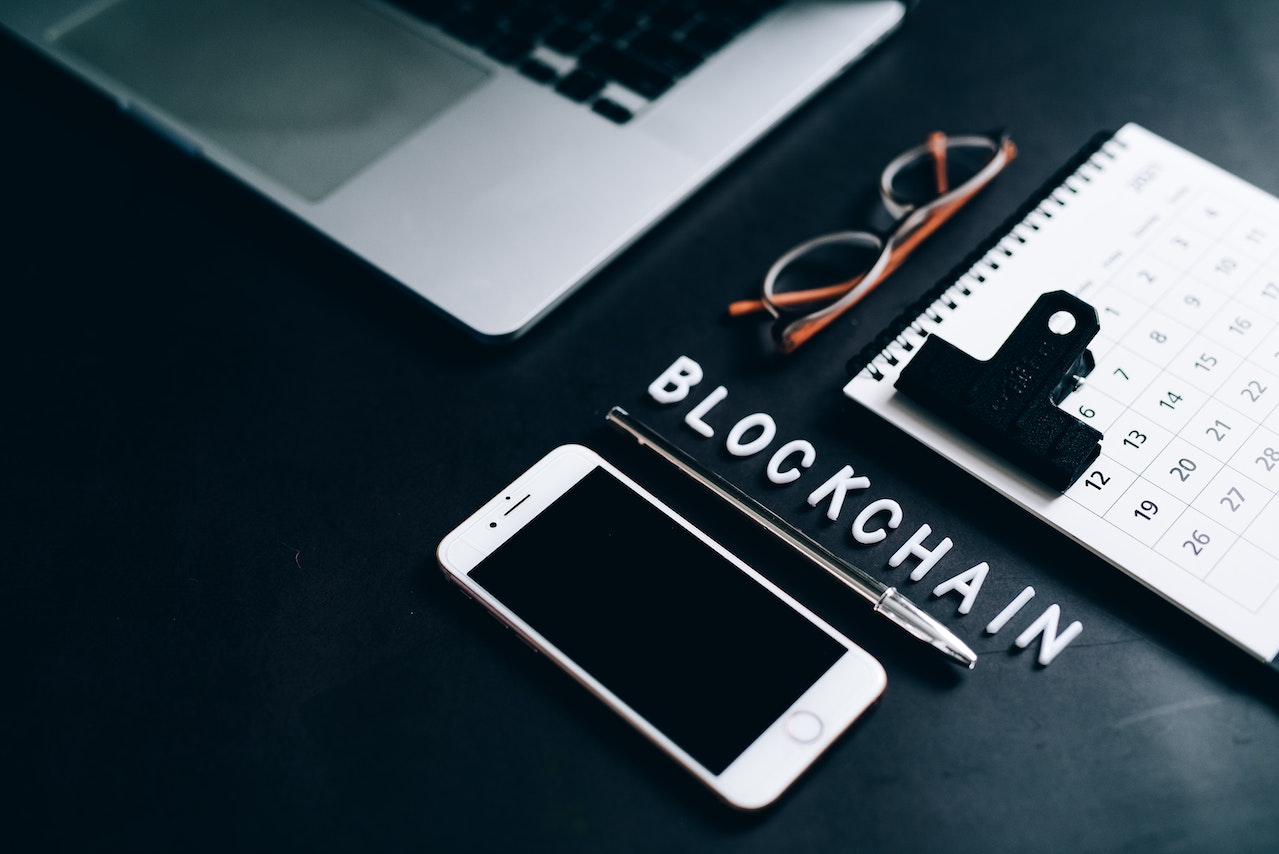 Reading Time:
2
minutes
Technological developments within the past few years have resulted in several shifts within the online poker world. One of the most innovative technologies to come about is blockchain. Online poker has transformed due to blockchain, the underlying component of cryptocurrency methods like Litecoin, Ethereum, and Bitcoin.
When you think about cryptocurrency's possibilities in the business world, particularly online poker, it stands out as a revolutionary product. Blockchain technology has improved the online poker market for players and operators.
Elements of Innovation
When it comes to blockchain, how has it changed the world of online poker? First of all, there is more transparency. The sector had a low accountability rate, which has changed with blockchain technology's introduction. Players have always been skeptical of online poker site fairness, including rigged games or altered outcomes of hands.
With blockchain technology, the problems are eliminated as there is a public ledger that players can check for accuracy. Contracts and computer-coded agreements have specific terms that online poker companies must follow to offer blockchain options.
The blockchain will track all transactions of a player and provide an unshakeable record that can be checked at any time. This helps to generate more fair play among operators, particularly those who may try to be bad actors.
It is also important to point out that blockchain knocks out the middleman with transactions. The payment option does not require a processor, so there are no transaction fees or delays. Blockchain technology offers a player-to-player network with no need for an intermediary.
Players from different countries can play the same poker games with cryptocurrency without the need for currency conversion. This is a great selling point and has changed the online poker industry for international players.
Security and Privacy are Key
Online poker players often worry about the security of their accounts, be it personal or financial information. With blockchain, players do not have to worry at all about security or privacy. Blockchain technology utilizes distributed networks and cryptographic techniques to boost the safety of gaming. Digital wallets are used to ensure that players' funds are always safe.
Blockchain uses a decentralized design, so players do not have to worry about a point of failure. Hacking is difficult and avoidable, unlike with credit card payments. Players can also choose to use a pseudonym or stay anonymous while playing with cryptocurrency. The anonymity is a driving point for many players that want to enjoy poker.
Along with security, blockchain also ensures that players from around the world can access online poker gaming. Some sites have an issue offering services in certain areas due to regulatory concerns. There is no restriction with blockchain because the services operate with a decentralized network.
Overall, players appreciate the transparency, protection, and quality online poker experience associated with the widespread usage of blockchain technology. The option continues to change the way online poker operators offer services and how players enjoy ring games and tournaments. This technology easily opens up new opportunities for players to participate via iGaming operators.