Pnxbet Adapts to the Changing Market With the Launch of New Live eSports Category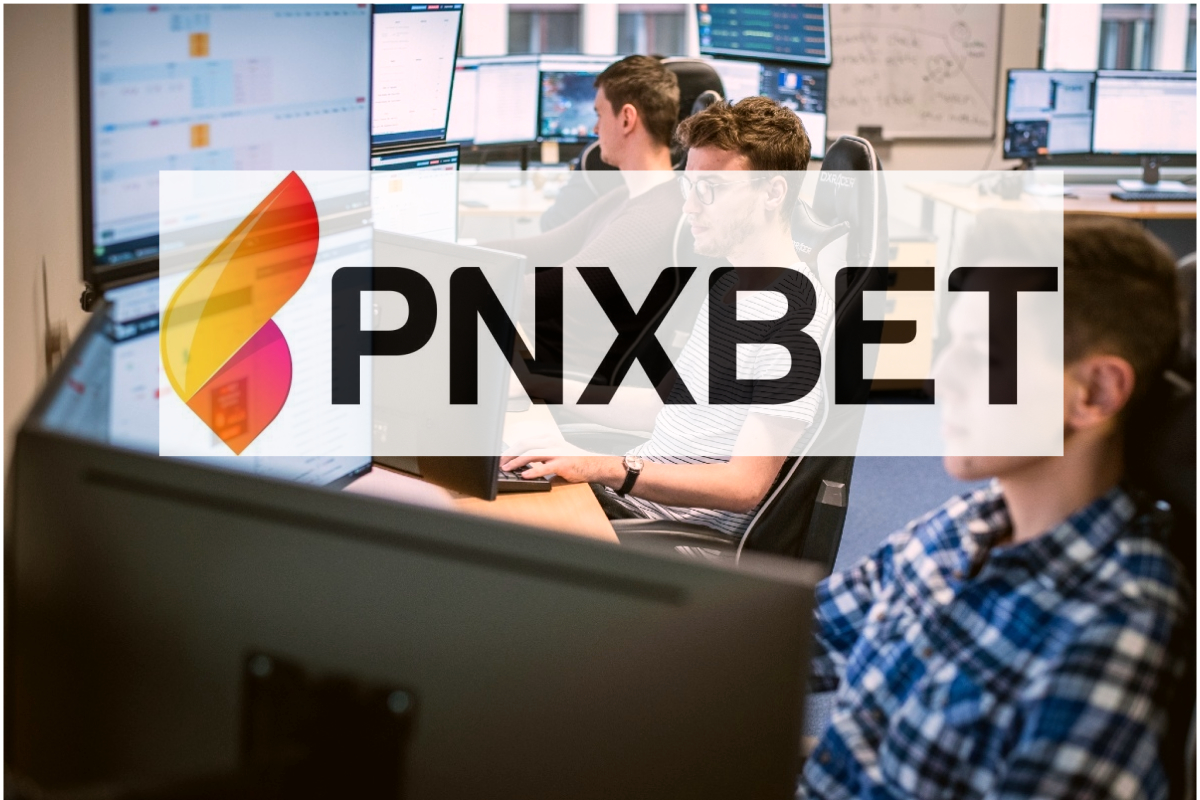 Reading Time:
3
minutes
The gambling and sports betting industries have experienced a jarring and unprecedented change in their respective markets this year due to a global disruption to almost every sport, as a result of the ongoing pandemic. As many sites scramble to come up with a stop-gap, leading sports betting platform Pnxbet has launched Live eSports, a whole new category that allows users to watch, and bet on eSports in real-time.
Sports Betting On Hold
The pandemic is affecting many different industries and aspects of everyday life. Betting on sports is no longer an option, as most of the major competitions around the world have been canceled or postponed. Some of the biggest global sporting competitions such as the NBA, NFL, Champions League, Premier League and Boxing have all been brought to a complete standstill.
In the United Kingdom, this shift is taking its toll. Betting on football and horse racing accounts for 75% of the UK's sports betting market. With neither option being available to service providers and operators, the revenue generated by this industry has all but disappeared. Brick and mortar betting shops have all been closed, and with no indication that sports leagues are any closer to returning, bookmakers are at the mercy of the pandemic. This decrease in revenue has also affected online gambling sites, as well as online sports betting platforms.
The Rise of eSports Betting
Providing exposure to competitive sports is the main priority for offline and online bookmakers. With sports competitions shutting down, eSports is the next logical option to explore. Competition in that particular segment is still small, thus there is still a potential first-mover advantage for bookmakers.
Strengthening ties between players, franchises, and fans has transcended the concept of witnessing live games in a stadium. Interaction between all parties has become a core aspect of sports in the modern era.
One core example is the NBA 2K20 Players Tournament, which is currently ongoing.
Watching other people play a video game in a competitive manner – in this case, a tournament – creates exciting new betting opportunities.
With eSport betting, at least in the United States, there are some legal hurdles to overcome. Regulatory measures are still in the early stages, but there is a demand to speed up this process nationwide. Especially during the current crisis, eSports may see a notable uptick in terms of popularity and viewership.
Pnxbet Brings eSports to Online Gambling
Several new competitors are merging to take advantage of the "void" being left by traditional sports betting platforms during the current crisis. Pnxbet is one of those contenders, as the company specializes in different types of gambling and betting.
Alongside its more traditional offerings – including casino, poker, and live casino games, Pnxbet also focuses on virtual sports and eSports. Pnxbet now wants to increase its foothold in the eSports betting market by providing access to more competition.
Watching eSports as they happen live and being able to bet on the action creates an entirely new dynamic. This industry is expected to become the fastest-growing segment in all of online betting over the coming years.
As a part of the ambitious eSports push, Pnxbet has also partnered with three fellow gaming streamers in South East Asia, and the Philippines. Coach Byb, Guso Gaming, and Xan PH have all joined as Pnxbet partners as the company expands into emerging markets.
eSports Top Titles
A special focus lies on Dota2 and CS:GO, both of which have massive fan bases and host multiple major tournaments every single year. Other options to explore on Pnxbet are the Tennis R.G. Cup, the virtual counterpart of the Europa League for soccer fans, the NBA Regular Cyber Cup, and many more. All eSports betting options are updated constantly and yield some very high betting odds.
Pnxbet prides itself on offering honest live odds and convenient deposits and withdrawal options. Supported payment options include bank transfer, credit and debit cards, Skrill, Neteller, Voucher Wallet Code, Bitcoin, Litecoin, Monero, and Ethereum.
With the majority of betting sites yet to adequately replace the huge void left following the loss of a plethora of competitive sports, surely sites with viable alternatives like Pnxbet will be the real winners when the dust settles. Check out the new live Pnxbet eSports betting revolution now!
SOURCE Pnxbet

Kalaro: The "Super App" for eSports Fans and Pros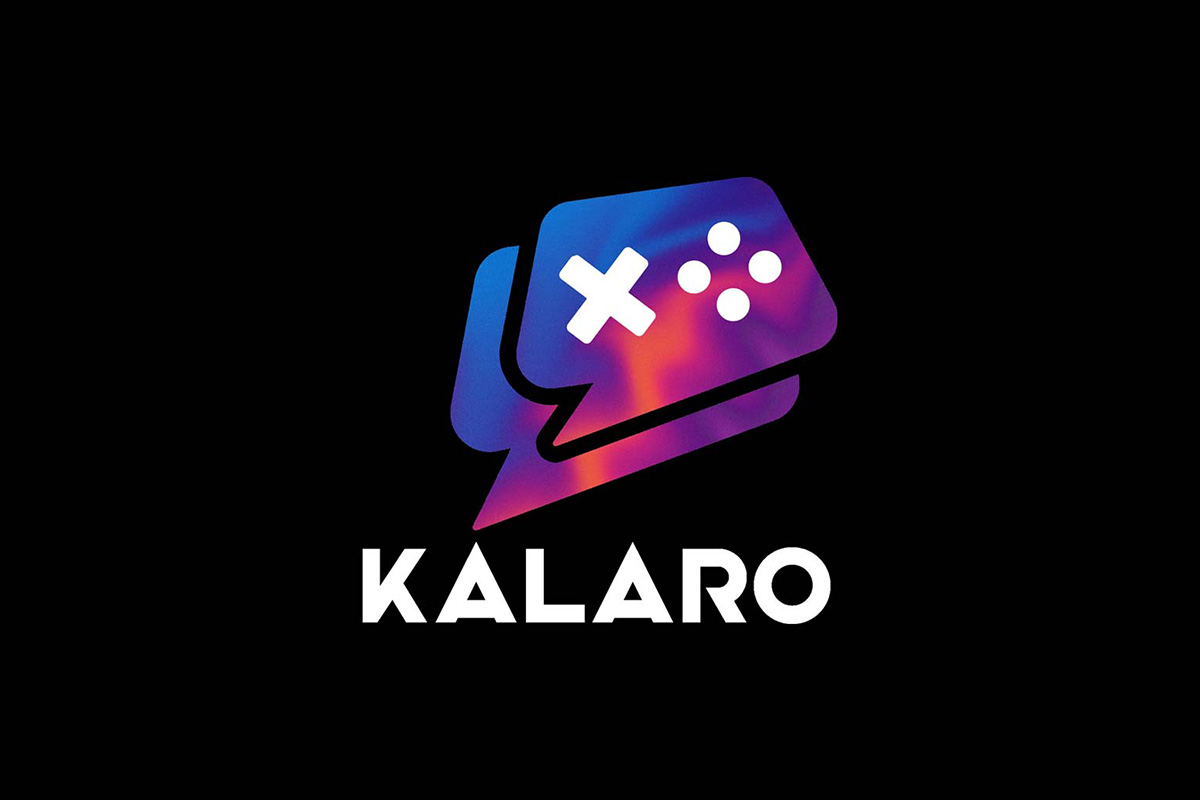 Reading Time:
2
minutes
Kalaro is an esports "Super App" that has a wide variety of features and services aimed at esports fans and pros. It was officially launched in the Philippines in October 2020. Kalaro offers tournament management, social media, a video hub and more. This makes Kalaro a "one-stop shop" for esports.
Here is a breakdown of Kalaro's features that will help Pinoy gamers:
Tournament Management – With just a few clicks on the Kalaro app, one can take charge of player registration, team formation, bracketing and promotion of multiple tournaments. Managing and scaling eSports competition anytime anywhere has never been this easy. For gamers, they can join in active tournaments with ease and this can serve as their training ground to practice and improve their skills to prepare for more competitive and bigger tournaments in the future.
Brand Integration – Kalaro can be a platform to combine monetisation and activation of brand campaigns at the same time. Companies have the opportunity to organically tap the gaming community who are known to support products and services who sponsors eSports events. Gamers and tournament operators can also start building network through Kalaro.
In-app Social Media and Content Browsing – Widen your network with real-time interaction with other gamers while you hone your gaming skills at the same time. There is a bigger chance of discoverability since this will also serve as a social media platform and video hub of the gaming community. Also, there is an in-app currency made up of gems for cashless transactions and better gaming experience.
In-app Advocacy – Kalaro also promotes work-life balance while driving eSports and public sustainability. One of its goals is to also see gamers gain discipline needed to be recognised as true athletes in the world of eSports. When these things are achieved, more companies will realise the value of using eSports as a teambuilding initiative to develop camaraderie, schools will accept online games as part of their curriculum like in other countries and the government to further support the eSports industry.
Resolve Acquires Barrage Esports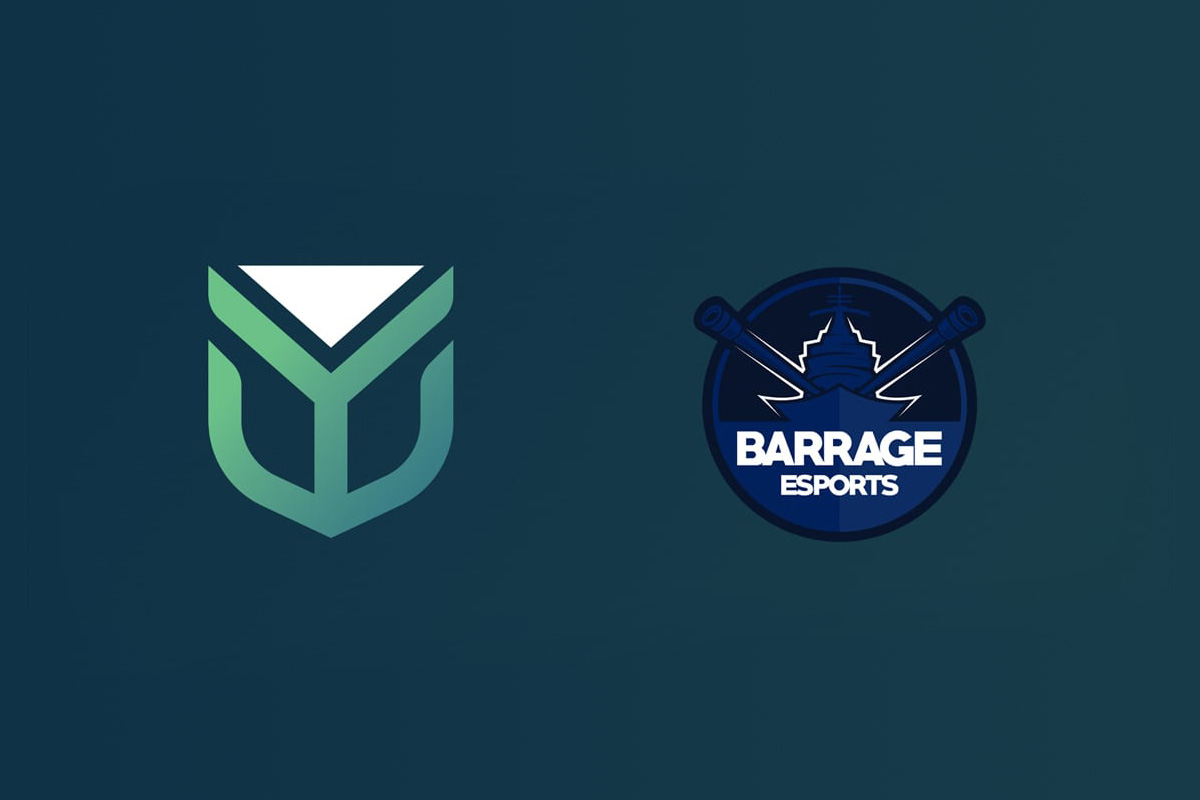 Reading Time:
2
minutes
UK-based esports organisation Resolve Esports has acquired fellow UK organisation Barrage Esports.
As a result of the acquisition, and subsequent merger, Resolve will take over all of Barrage's esports and business operations. Resolve has also entered into discussions with Barrage's existing partners to explore the possibility of working with them.
Resolve has paid an additional fee to compensate for Barrage's existing members of staff who won't be joining. Several of Barrage's staff members will be continuing within the organisation.
To honour Barrage's legacy, 50 limited edition Resolve/Barrage esports jerseys will be created, with all profits from the shirt sales going to Barrage's charity partner, SpecialEffect. Resolve may also incorporate Barrage branding within some of their activities in the future.
Resolve will be giving up one slot in the UKEL and one slot in the UKLC to allow the event organisers to pass these opportunities to other UK organisations and grow the ecosystem. Resolve will also review Barrage's North American team operations and have a conversation about what happens here in the future.
Resolve founder Ilias 'Rai' Pajoheshfar said: "It has always been our intention to compete at the highest level and the journey so far has been a brilliant one.
"When Barrage kindly presented us with this opportunity, we felt an obligation to ensure the UK continues to be represented and after careful consideration, we felt the timing was right.
"We would like to thank Barrage for their hard work and service to UK esports, and will honour their legacy."
Jeff Simpkins, who is stepping down as MD of Barrage Esports, said: "I reached out to Ilias and Resolve as I felt it was time to make a decision about Barrage's and my own future in esports. I specifically reached out to Ilias as he is someone I have known for a couple of years now, who I have had a good rapport with and trust, as well as being wise beyond his years.
"I wanted to ensure that whatever decision was made, the history of Barrage was entrusted to people who would value it and be able to truly build upon it. I feel, from the discussions I've had with Ilias and the team at Resolve, that they will do that. From those discussions, several of the existing Barrage staff members will also be moving to Resolve whilst others will be moving on to other places both in and outside of esports.
"To all those who have supported Barrage, have been part of our journey and specifically supported or helped guide myself over the years, thank you so much. It has been an absolute honour and I can't properly encapsulate in so few words how much that has truly meant to me. I hope you will now give Resolve, Ilias and the team the same support that you have offered Barrage and myself as they now take over the mantle.
"This may technically be the end of Barrage's journey, but part of it will always live on in Resolve."
IESF Partners With Immun Active as Official Beverage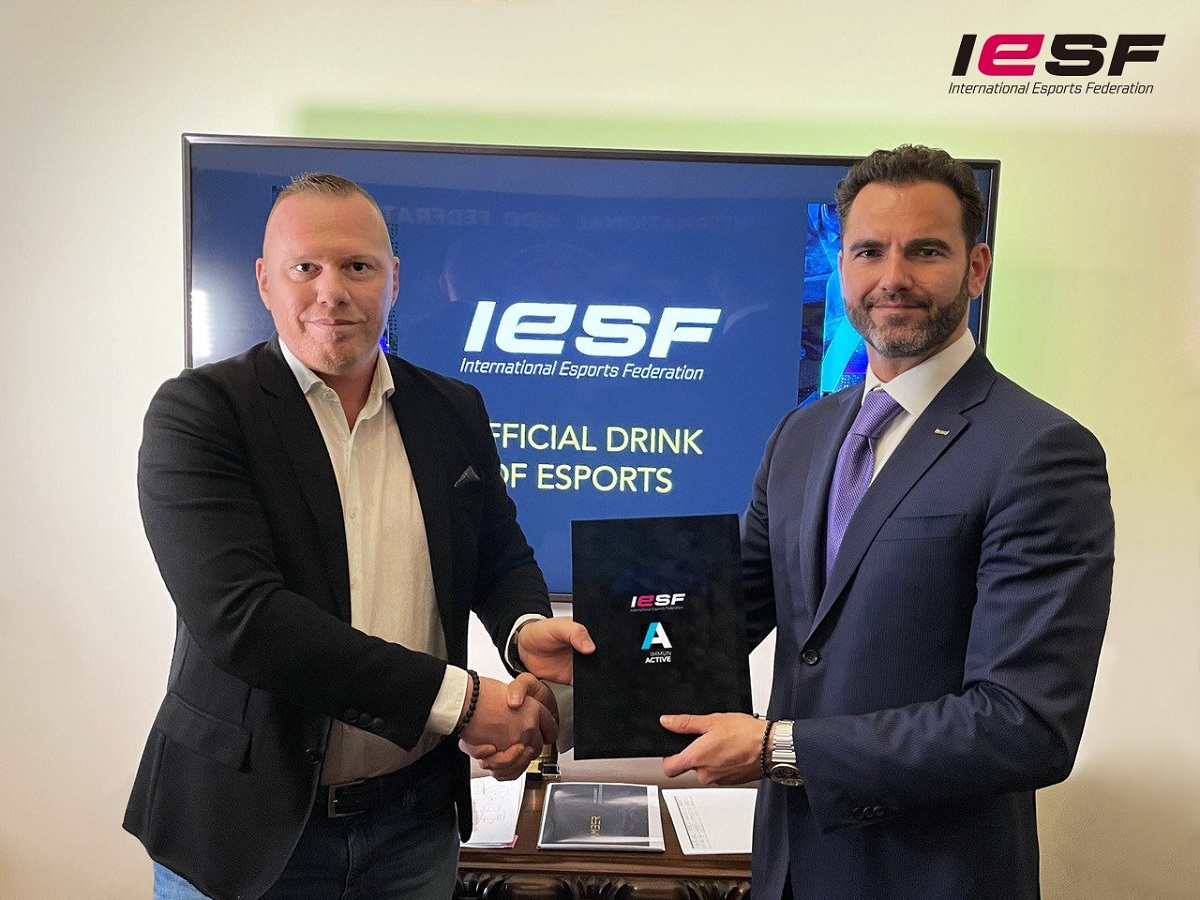 Reading Time:
2
minutes
The International Esports Federation (IESF) is excited to announce that a long-term cooperation agreement was signed with Immun Active on 30th April 2021, appointing Immun Active the official beverage partner of IESF.
The two organizations are now working together to make further improvements and make Immun Active drink available to all players in every country, improving the fitness, concentration and reaction time of the competitors, thus raising the standard of the tournaments and increasing the base of game fans.
Immun Active is the latest brand of a leading participant in the market of beverage production and international beverage trade for almost 20 years. The idea of product development was to produce a complex product that combines the beneficial effects of vitamin drinks with the functionality of sports drinks. The development of an uncompromising recipe in collaboration with a German laboratory was already in full swing when Mr. Vlad Marinescu, President of the International Esports Federation (IESF) and Mr Attila Bognár, Managing Director of Immun Active, met by chance. From then on, the development continued to take into account the special needs of Esports athletes, and the Immun Active vitamin drink and Immun Active Esports product family was born.
The vitamin drink family focuses on the overall health of gamers, condition, attention, relaxation, ongoing maintenance and balance of immunity, while the professional Esports drink turbocharges players in a competitive situation and helps them get the most out of it.
IESF President, Vlad Marinescu said "It is an honour for us to partner with Immun Active in order to bring to the market and specifically made for Esports players a drink that is healthy and supports the performance of our community. We are excited for the drink to reach the market soon and we are sure that such a fresh and tasty beverage will only further support and promote a healthy lifestyle".