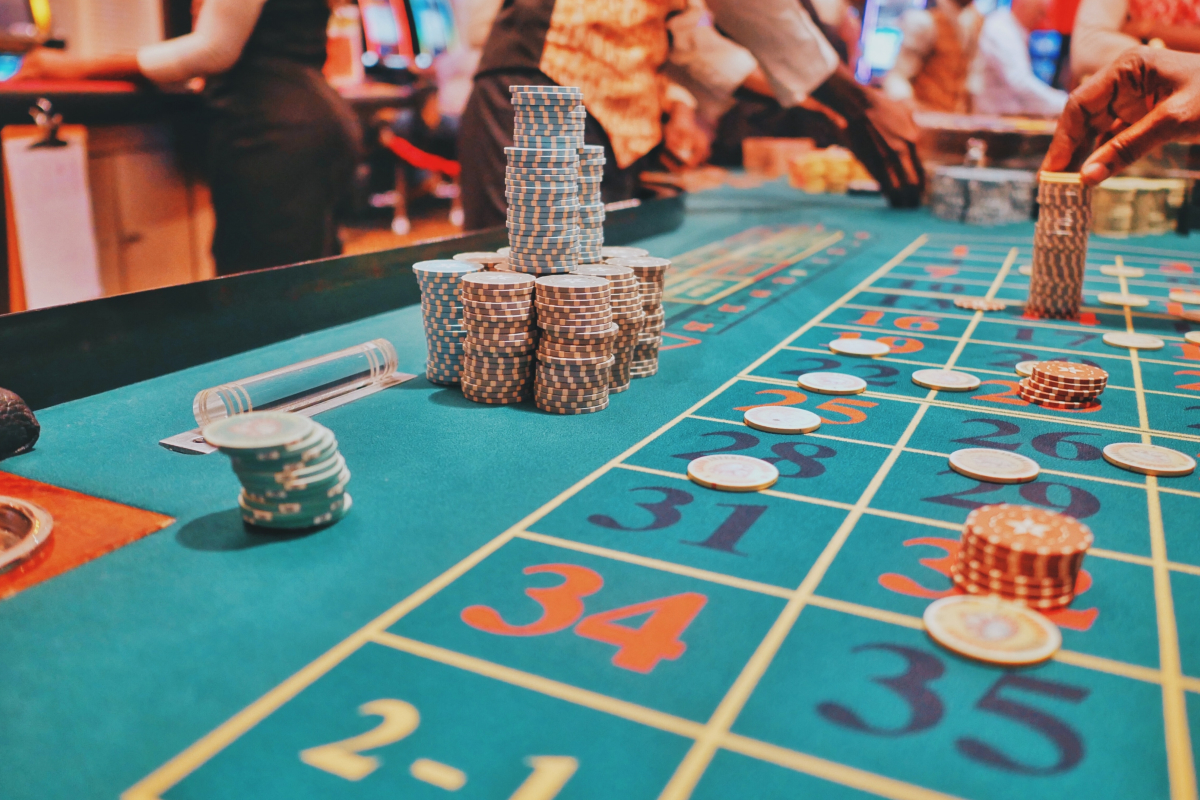 Reading Time:
4
minutes
Is It Legal?
On December 23rd, 2011, the US Department of Justice determined that real money casino games, online poker, and fantasy sports betting were legal. Within six months, Delaware became the first state to legalize online gambling, with Nevada and New Jersey following shortly afterwards. Since that time, there have been many changes in the laws for gambling online.
Generally, internet casino gambling in the US isn't clearly stated as legal or not if the website is based outside of the US. No federal laws exist that ban the placing of bets online. However, the law does prevent US residents from running gambling websites.
Online gambling laws vary from state to state. Research and make yourself familiar with the gambling laws in your state. Most online casinos have a minimum age of 18 to be able to play.
Types of Online Gambling
There are three main types of internet casino gambling: poker, casino, and sports betting casinos. Success in these games is by pure chance. The enjoyment comes from the fun gameplay and the hope of winning some extra cash.
Poker
Online poker sites allow players to use real money to credit the same amount into an online account on the website that the player is playing at. The funds are used to participate in the games and tournaments that are available on the site. It's like getting chips at a regular casino.
Participants can withdraw their money whenever they want to. You can enter some poker games with as little as $2. Any money won in a game is real money that you can withdraw.
There are a variety of styles of poker you can play. Some of the online favourites are Texas Hold 'em, Five Card Draw, Omaha Hi, Stud Poker, Triple draw, Razz, and Badugi. Of course, there are further variations on those games, and it can differ from site to site.
If you're not sure how to play poker, most sites have the basic rules of how to play on the website. There are often free practice rooms that you can play in until you feel certain that you understand the game well enough to bet real money.
Casino
Most online casinos have all the favourites – slots, blackjack, and roulette – as well as a variety of other game options too. Live dealer options are available on some casino sites. Most of them offer a variety of sign up promotions and bonuses as well.
Most have apps that allow you to play on your mobile devices so that the games are completely portable, and you can play anywhere. Mobile apps are secure and allow you to have the gaming experience anywhere you are 24 hours a day.
It's easy to sign up for an account on the site of your choice. You may need to download the client software, although some sites have a no download option, and use common programs such as Flash or Java to play games on your web browser. You then choose your method of deposit for your funds, transfer the amount of your choice, and start enjoying your favourite game!
Sports Betting
The goal of sports betting is to predict what team or person will win a sporting event, and you bet money on what you think will be the outcome. You win money when you are right, and if you're wrong, you will lose money. That is the basic premise of betting on sports.
There are eleven states in which online sports betting is legal to participate in. Some allow in-person betting, some allow online betting, whereas some states allow both. Check what is legally allowed in your state before you participate.
Sports betting includes games such as:
MLB
NBA
NFL
NASCAR
Golf
Tennis
NCAAF
UFC
Boxing
Esports
Soccer
Motor Sports
XFL
Practice and learn how to participate in betting on sports; there are plenty of free fantasy sports betting sites. This doesn't involve real money, so you can hone your skills before betting your cash on a sports event. Some sites will also have competitions that offer cash prizes you can vie for while playing the free games.
Responsible Gambling
With gambling being one of the most lucrative online businesses these days, it isn't easy to find someone who has not tried it at least once. The high-speed instant gratification of Internet games offer privacy at a level regular casinos, and betting establishments do not have. The thrill of the game, the sights, sounds, and instant winnings can sweep one away into the excitement and forget about setting limits on money and time spent playing.
Know your limits and stick to them. Most online gaming sites have policies in place to help those who are struggling to play responsibly. They will provide support for clients and tools to help them maintain their level of responsibility so that all can enjoy a secure and entertaining atmosphere online.
Players can take control and register for self-exclusion programs online that helps set limits to stay within a dollar amount for betting or time spent playing. Some online gaming sites set limits on deposit increases and make it so that it doesn't take effect for 24 hours after the change. Advertising that targets vulnerable persons is regulated so that it doesn't encourage them to increase their gambling.
Ultimately, it belongs to the player to regulate themselves and to reach out for help. There are many supports available to help deal with out of control gambling, whether it is online or in a regular casino. Enjoy gaming responsibly!

Splash Tech launches Free-to-Play daily retention game Sports Lotto for sportsbooks, casinos and media sites globally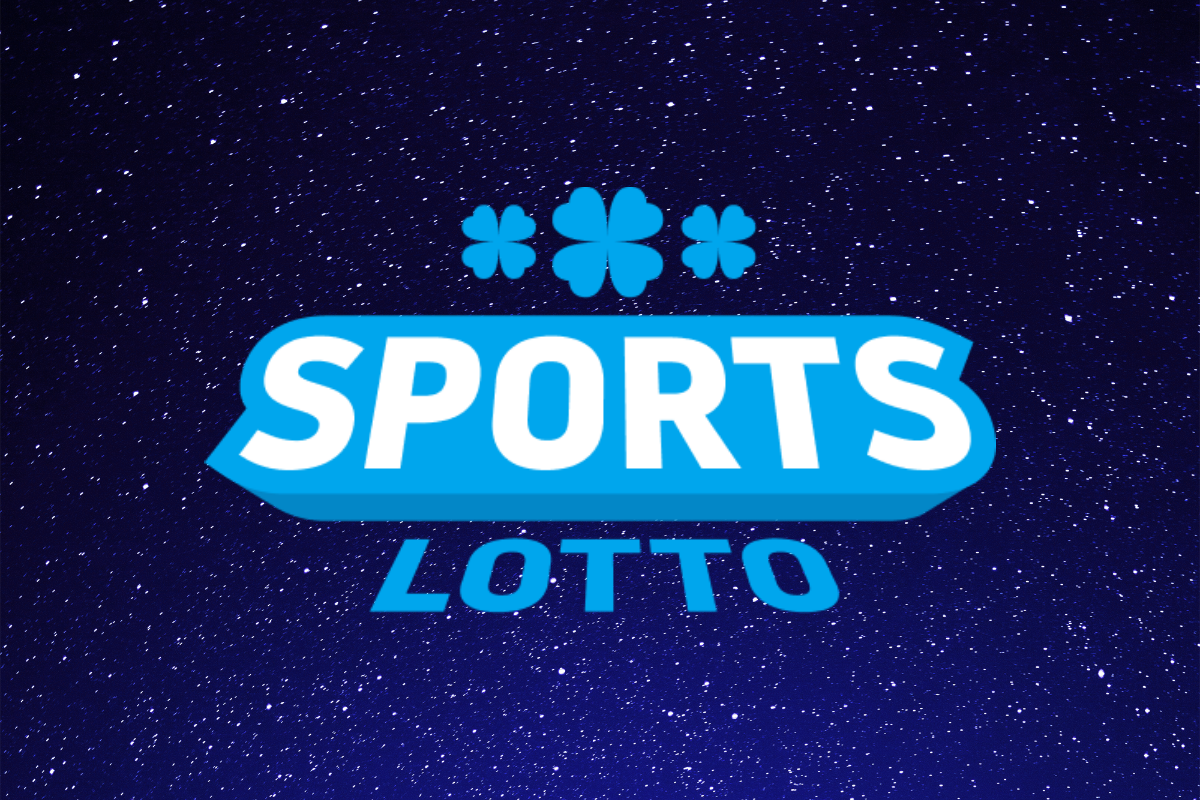 Reading Time:
2
minutes
Sports Lotto, is a fully integrate-able web application which can be adapted to meet any sportsbook, casino and media site's needs to build brand, while attracting and retaining customers.
Sports Lotto is delivered via a light touch, low-code Software Development Kit (SDK) designed to enable rapid customisation and speed to market. All content on the web app is fully customisable and can therefore be made available across any sport, any league and in any language worldwide.
The product contains a lottery-style element that rewards users that make both perfect and imperfect predictions, with prizes customisable from $1 through to $100,000,000 and everything in between, including physical rewards, free bets and free spins.
Splash Tech's growing team works with providers' teams around the world, adapting and integrating Sports Lotto to meet customers' business needs as part of its fully managed service.
Splash Tech increases engagement in its games by asking quiz-style questions which appeal to sports enthusiasts – going beyond regular 'who will win or lose' questions to get gamers really engaged.
Splash Tech, founded two years ago, creates market leading, highly engaging free-to-play (FTP) daily retention games which already help major brands such as 888, DRF and MaximBet to build their brands, showcase their customer experiences, acquire new customers inexpensively and retain them for longer.
In a linked announcement, Splash Tech has just appointed Ross Main as its new Sales Director. Ross previously held senior sales roles at both sports betting publishing and events organiser SBC and B2B sports betting services and software platform provider Kambi.
Ross Main commented:
"I am delighted to be joining Splash Tech now. Customer Engagement is an increasingly difficult challenge in the industry. Operators are constantly looking to find new ways to engage, acquire and retain their customers across highly competitive Casino, Sports Betting and iGaming markets. Splash is the premium FTP games provider for operators across the world and I can't wait to show my network and beyond this flexible and scalable world class technology.'
Adam Wilson, Founder of Splash Tech, added:"It's great to be onboarding Ross at this pivotal moment as we unveil Sports Lotto and secure new client wins which see us expanding rapidly worldwide."
236 suspicious betting alerts reported by IBIA in 2021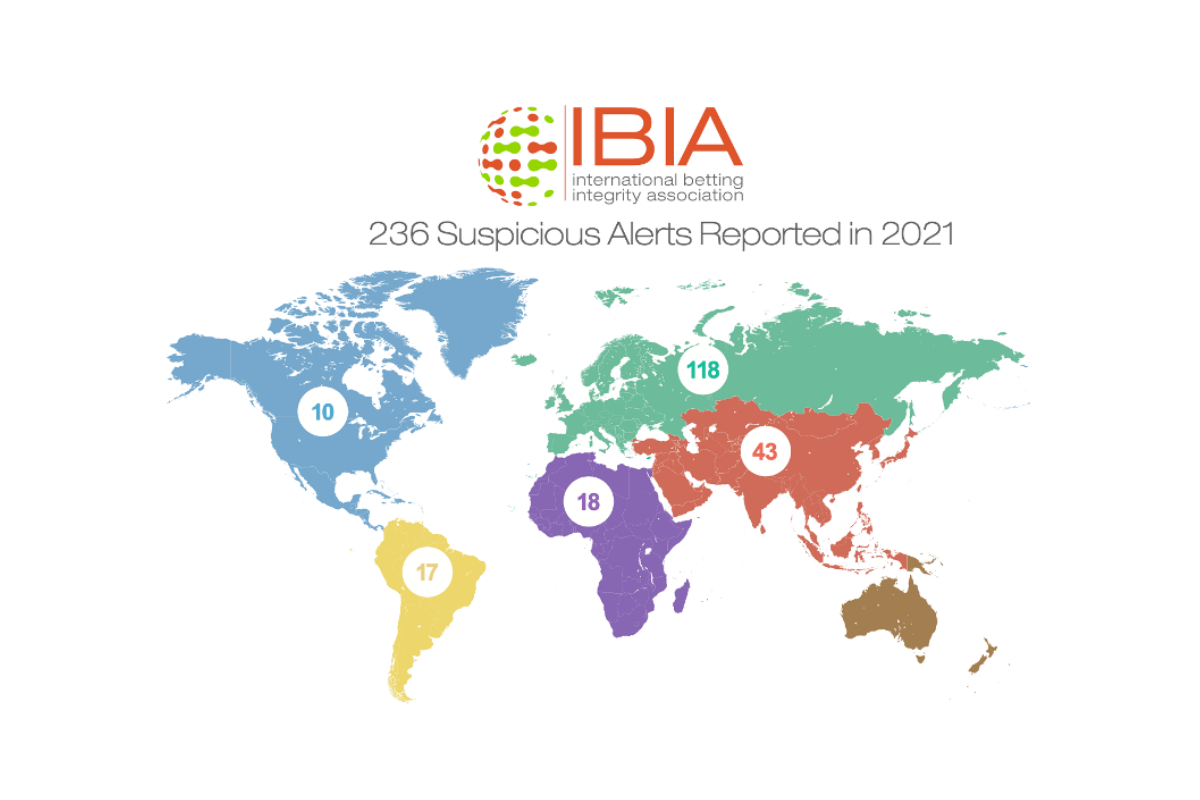 Reading Time:
2
minutes
The International Betting Integrity Association (IBIA) reported 236 cases of suspicious betting to the relevant authorities during 2021, with 69 alerts in the fourth quarter (Q4). The annual figure is a 13% reduction on the 270 cases reported in 2020. The 2021 figure is consistent with recent years, with the average number of annual alerts at 240 during 2018-20. The 2021 alerts spanned 13 sports and 49 different countries, with tennis and football continuing to dominate. Europe also continued to provide the highest number of alerts with 50% of the annual total.
Khalid Ali, CEO of IBIA, said: "Another challenging year for the sector has passed with the spectre of Covid and its impact on sporting events declining, and hopefully a potential endgame in sight. It is therefore welcomed that the alerts for 2021 showed a downward trend and a return to pre-Covid numbers. Challenges however persist, notably with the growth of private sports events and establishing integrity protocols to the levels seen in traditional sports bodies. The association is working with a number of stakeholders in this area to improve integrity provisions.
"Indeed, the dangers of betting corruption remain, and as the Optimum Betting Market report published last year highlighted, that equates to around $25m per annum in lost revenue for the regulated betting sector globally. It is therefore welcome that the requirement for operators to be part of an integrity monitoring system have gathered pace across the US, and have been endorsed in Sweden, to add to existing requirements in the Netherlands, Germany and the Czech Republic. The approach in Ontario is particularly worthy of attention and is a best practice model. The association looks forward to working with a wider range of operators on integrity as a result."
Other key data for 2021:
80 – Total tennis alerts, a decrease of 18% on the 98 reported in 2020
66 – Football alerts, an increase of 8% on 2021 and the highest annual number reported
27 – Alerts on sporting events in Russia, the highest number for a single country in 2021
11 – Successful sporting or criminal sanctions during 2021 from IBIA alerts
10 – Alerts reported in North America, a 54% decrease on the 22 reported in 2020
Over the five-year period 2017-21, IBIA reported 1,222 alerts across 19 sports and 101 countries.
The International Betting Integrity Association is the leading global voice on integrity for the licensed betting industry. It is run by operators for operators, protecting its members from corruption through collective action. Its monitoring and alert platform is a highly effective anti-corruption tool that detects and reports suspicious activity on its members' betting markets. The association has longstanding information sharing partnerships with leading sports and gambling regulators to utilise its data and prosecute corruption. It represents the sector at high-level policy discussion forums such as the IOC, UN, Council of Europe and European Commission.
Evolution launches Bac Bo, its unique Dice Baccarat game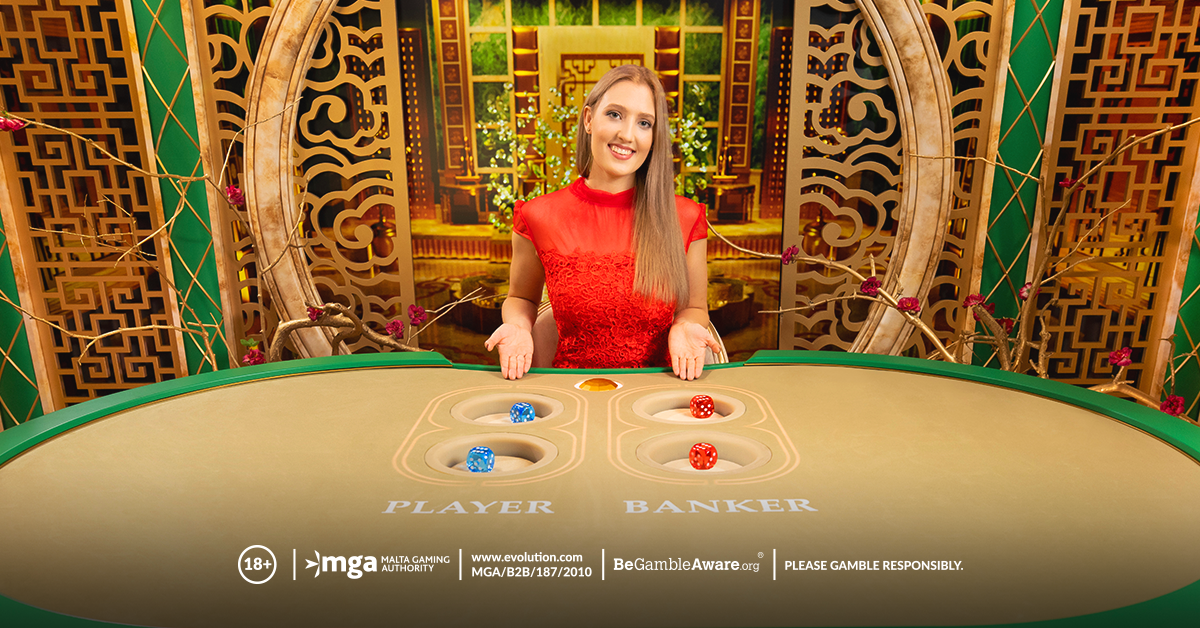 Reading Time:
< 1
minute
Evolution today announced the launch of Bac Bo, a unique dice game created by Evolution in the spirit of Baccarat.
Bac Bo is essentially a simpler version of Baccarat played with dice. Instead of using cards, in Bac Bo the Player score and the Banker score is made up of the sum of two dice, automatically shaken in four individual shakers, two for each hand. Banker and Player both roll their pair of dice, and the resulting two numbers are added together. The highest two-dice total wins or, if the totals are the same, the round ends in a Tie, which offers payouts of up to 88 to 1.
Todd Haushalter, Chief Product Officer at Evolution, said: "Bac Bo is another unique creation from our very talented product team and developers. It blends the essence of two classic games, Baccarat and Sic Bo, and creates something entirely new and different. You get the elegant flow and excitement of a 'come from behind win' that makes Baccarat so popular – but with the visual excitement of a dice game."
Haushalter added: "Whilst very much in the spirit of Baccarat, Bac Bo is a game that's quick to understand. It has easier to follow rules and gameplay compared with Baccarat, with just the outcome of the simple dice rolls to consider. The dice rolls – and the excitement – just keep on coming!"