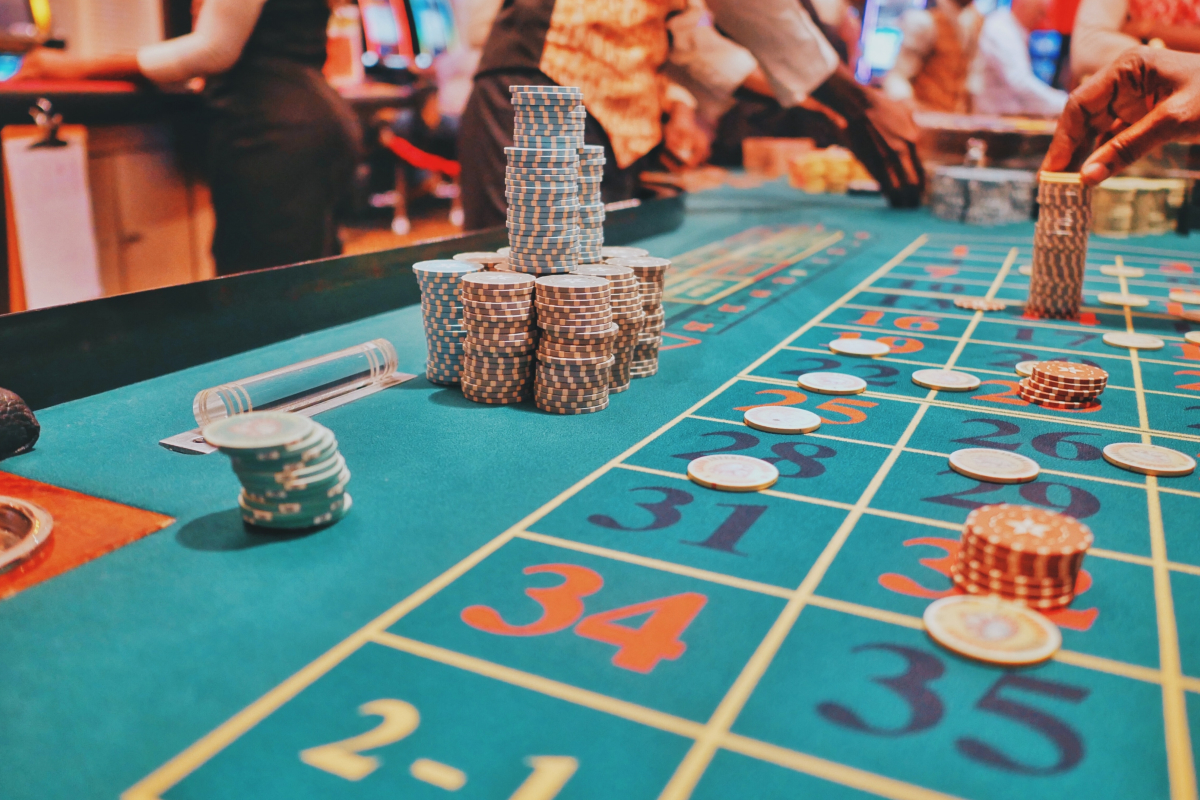 Reading Time:
4
minutes
Is It Legal?
On December 23rd, 2011, the US Department of Justice determined that real money casino games, online poker, and fantasy sports betting were legal. Within six months, Delaware became the first state to legalize online gambling, with Nevada and New Jersey following shortly afterwards. Since that time, there have been many changes in the laws for gambling online.
Generally, internet casino gambling in the US isn't clearly stated as legal or not if the website is based outside of the US. No federal laws exist that ban the placing of bets online. However, the law does prevent US residents from running gambling websites.
Online gambling laws vary from state to state. Research and make yourself familiar with the gambling laws in your state. Most online casinos have a minimum age of 18 to be able to play.
Types of Online Gambling
There are three main types of internet casino gambling: poker, casino, and sports betting casinos. Success in these games is by pure chance. The enjoyment comes from the fun gameplay and the hope of winning some extra cash.
Poker
Online poker sites allow players to use real money to credit the same amount into an online account on the website that the player is playing at. The funds are used to participate in the games and tournaments that are available on the site. It's like getting chips at a regular casino.
Participants can withdraw their money whenever they want to. You can enter some poker games with as little as $2. Any money won in a game is real money that you can withdraw.
There are a variety of styles of poker you can play. Some of the online favourites are Texas Hold 'em, Five Card Draw, Omaha Hi, Stud Poker, Triple draw, Razz, and Badugi. Of course, there are further variations on those games, and it can differ from site to site.
If you're not sure how to play poker, most sites have the basic rules of how to play on the website. There are often free practice rooms that you can play in until you feel certain that you understand the game well enough to bet real money.
Casino
Most online casinos have all the favourites – slots, blackjack, and roulette – as well as a variety of other game options too. Live dealer options are available on some casino sites. Most of them offer a variety of sign up promotions and bonuses as well.
Most have apps that allow you to play on your mobile devices so that the games are completely portable, and you can play anywhere. Mobile apps are secure and allow you to have the gaming experience anywhere you are 24 hours a day.
It's easy to sign up for an account on the site of your choice. You may need to download the client software, although some sites have a no download option, and use common programs such as Flash or Java to play games on your web browser. You then choose your method of deposit for your funds, transfer the amount of your choice, and start enjoying your favourite game!
Sports Betting
The goal of sports betting is to predict what team or person will win a sporting event, and you bet money on what you think will be the outcome. You win money when you are right, and if you're wrong, you will lose money. That is the basic premise of betting on sports.
There are eleven states in which online sports betting is legal to participate in. Some allow in-person betting, some allow online betting, whereas some states allow both. Check what is legally allowed in your state before you participate.
Sports betting includes games such as:
MLB
NBA
NFL
NASCAR
Golf
Tennis
NCAAF
UFC
Boxing
Esports
Soccer
Motor Sports
XFL
Practice and learn how to participate in betting on sports; there are plenty of free fantasy sports betting sites. This doesn't involve real money, so you can hone your skills before betting your cash on a sports event. Some sites will also have competitions that offer cash prizes you can vie for while playing the free games.
Responsible Gambling
With gambling being one of the most lucrative online businesses these days, it isn't easy to find someone who has not tried it at least once. The high-speed instant gratification of Internet games offer privacy at a level regular casinos, and betting establishments do not have. The thrill of the game, the sights, sounds, and instant winnings can sweep one away into the excitement and forget about setting limits on money and time spent playing.
Know your limits and stick to them. Most online gaming sites have policies in place to help those who are struggling to play responsibly. They will provide support for clients and tools to help them maintain their level of responsibility so that all can enjoy a secure and entertaining atmosphere online.
Players can take control and register for self-exclusion programs online that helps set limits to stay within a dollar amount for betting or time spent playing. Some online gaming sites set limits on deposit increases and make it so that it doesn't take effect for 24 hours after the change. Advertising that targets vulnerable persons is regulated so that it doesn't encourage them to increase their gambling.
Ultimately, it belongs to the player to regulate themselves and to reach out for help. There are many supports available to help deal with out of control gambling, whether it is online or in a regular casino. Enjoy gaming responsibly!
Danske Spil Appoints Nikolas Lyhne-Knudsen as its New CEO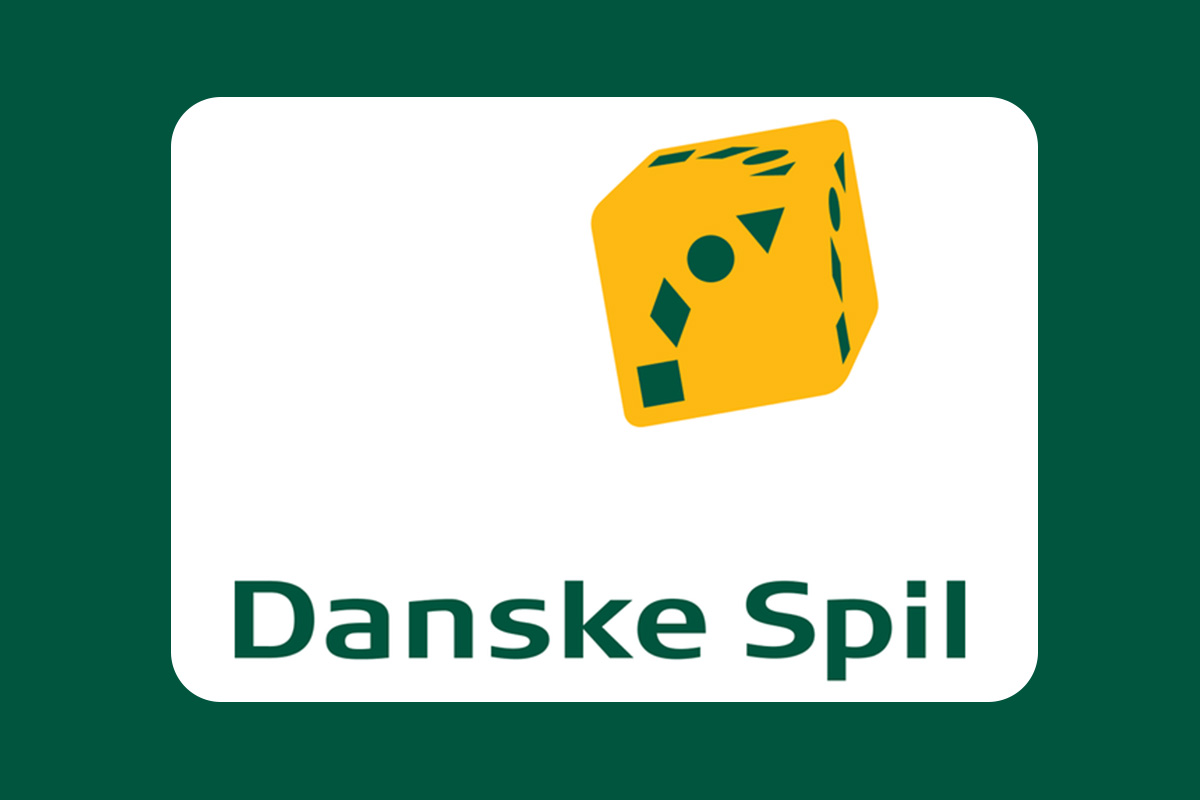 Reading Time:
< 1
minute
Danish national lottery and gaming operator Danske Spil has appointed Nikolas Lyhne-Knudsen as its new chief executive officer.
Lyhne-Knudsen will assume the role on October 1, replacing Susanne Mørch Koch, who has been in the role since April 2017. Koch announced her intention to step down in March to become the new CEO of Danish amusement park operator Tivoli.
Lyhne-Knudsen joins Danske Spil from Danish public-service radio and TV broadcasting company DR, where he served as director of economics, technology.
"I am delighted to welcome Nikolas Lyhne-Knudsen to Danske Spil as new CEO on behalf of a single board of directors. Danske Spil is a modern and digital company that has managed to balance the difficult task of securing the financial foundation under Denmark association life and contribute to a balanced and responsible gaming market in Denmark," Peter Christensen, Chairman of the Board, said.
"Nikolas Lyhne-Knudsen has the right skills and personal qualities to continue this important community mission and lay the foundation for the future of the Danish Games," Peter Christensen added.
"I am extremely proud to be part of a historic company that has been for the benefit and benefit of the whole of Denmark for more than 70 years. Together with the rest of the team at Danske Spil I look forward to continuing to secure the financial foundation under the associations and more than 1,300 initiatives in, among other things, cultural life, sports, health and the protection of the environment and climate, which benefit every year through the distribution funds from over DKK 1 billion from the Danish Games lotteries," Nikolas Lyhne-Knudsen said.
Norway to Consolidate Gambling Laws Under Single Legislative Banner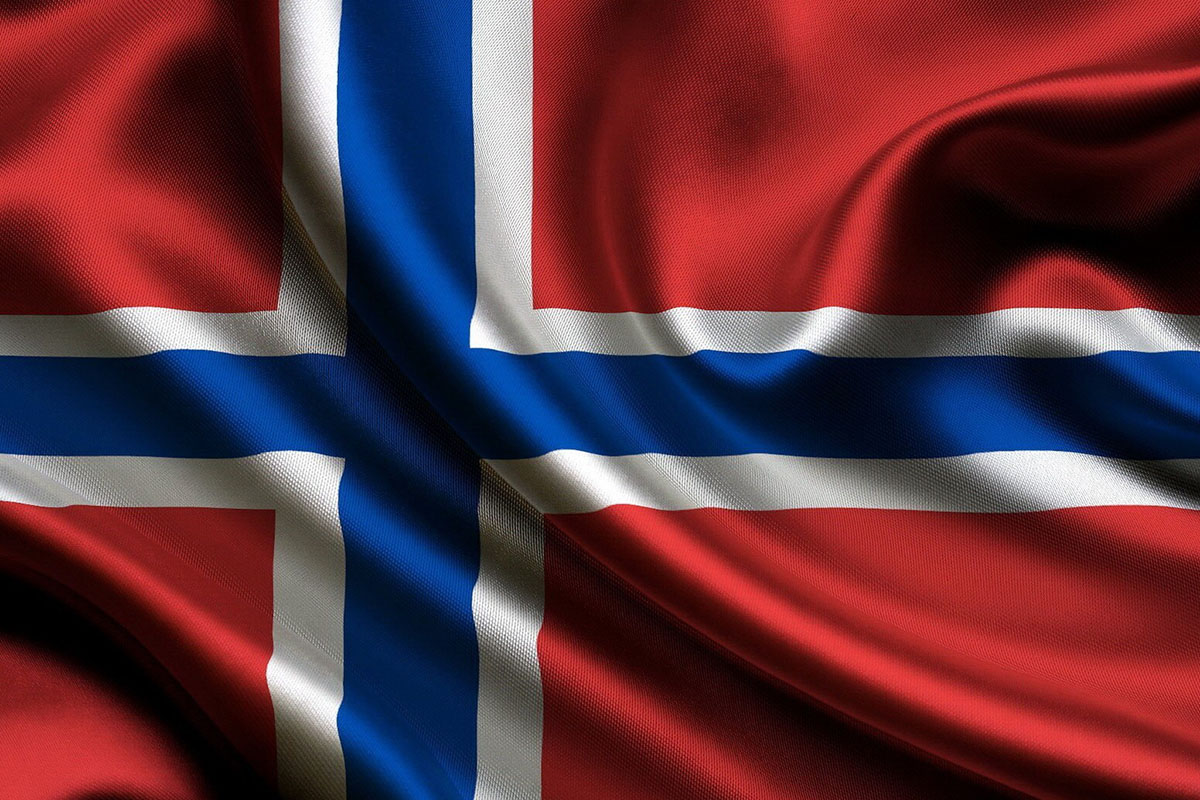 Reading Time:
< 1
minute
The Norwegian Ministry of Culture is going to launch a consultation on unifying the country's gambling laws into a single piece of legislation. The new bill would bring together the existing Lottery Act, Gambling Act and Totalisator Act under a group of gambling laws that would apply to the entire Norwegian market.
The consultation will run through to September 29, with a range of stakeholders invited to give their opinions on the proposals.
"The purpose of the bill is to improve responsible gaming [standards] and to prevent problems and other negative consequences of gambling," Minister of Culture and Gender Equality Abid Q. Raja said.
"We still want voluntary and non-profit purposes to benefit from the profits that gambling generate, and the bill facilitates this, but at the same time also demands more efficiencies from Norsk Tipping," Raja added.
Among the key proposals in the bill are for Norsk Tipping and Norsk Rikstoto to retain the exclusive right to offer gambling. Both operators would be subject to strict state control, including the government having a final say on board appointments to each business.
The bill would also have the Ministry of Culture assume responsibility for all elements of the gambling market, including rules governing the horse racing sector, which is currently overseen by the Ministry of Agriculture and Food.
The country's regulator Lotteritilsynet would also be given more power to ensure that gambling is taking place legally. This would include ordering internet service providers to notify users that when they see marketing from offshore operators, this is both unlicensed and illegal.
Aside from traditional gambling, the consultation will also gather opinions on loot boxes in video games and whether these features should be covered by the new set of laws.
Epic Esports Events ranked 15th among the 50 best event companies in the world by Global Eventex Awards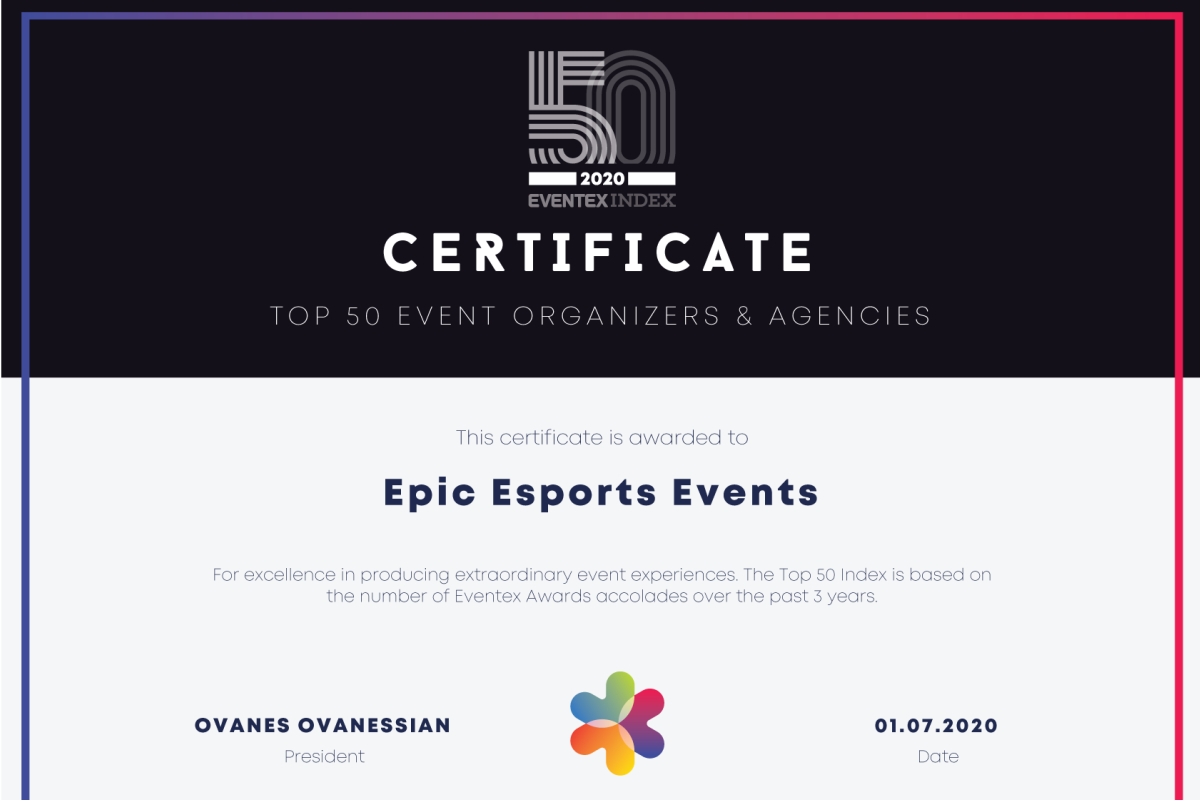 Reading Time:
< 1
minute
Tournament organizer Epis Esports Events took the 15th place in the international rating by Global Eventex Awards. Every year, the organizers of the professional award in the field of event management select the top 50 best organizers and agencies: the Eventex index is a list of companies, places in which are determined by the total number of points for awards won at the Global Eventex Awards over three years.
Tournament operator Epic Esports Events and the EPICENTER Major 2019 tournament were awarded Gold, Silver, and Bronze prizes at the 10th-anniversary edition of Eventex Awards 2020. EPICENTER organizers won prizes in 5 categories:
Gold in the "Russian Event" and "Brand Experience – Leisure" categories;

Silver in the "Esports Event" category, second only to The International 2019;

Bronze in the "Event Team" and "People's Choice Agency/Team" categories — in the latter, the decision was made not by the jury, but by open voting, which was attended by 5,300 people from all over the world.
A year earlier, EPICENTER XL won first place in the "Russian Event" category.
A full list of the top 50 event organizers and agencies can be found here: eventex.co/index/