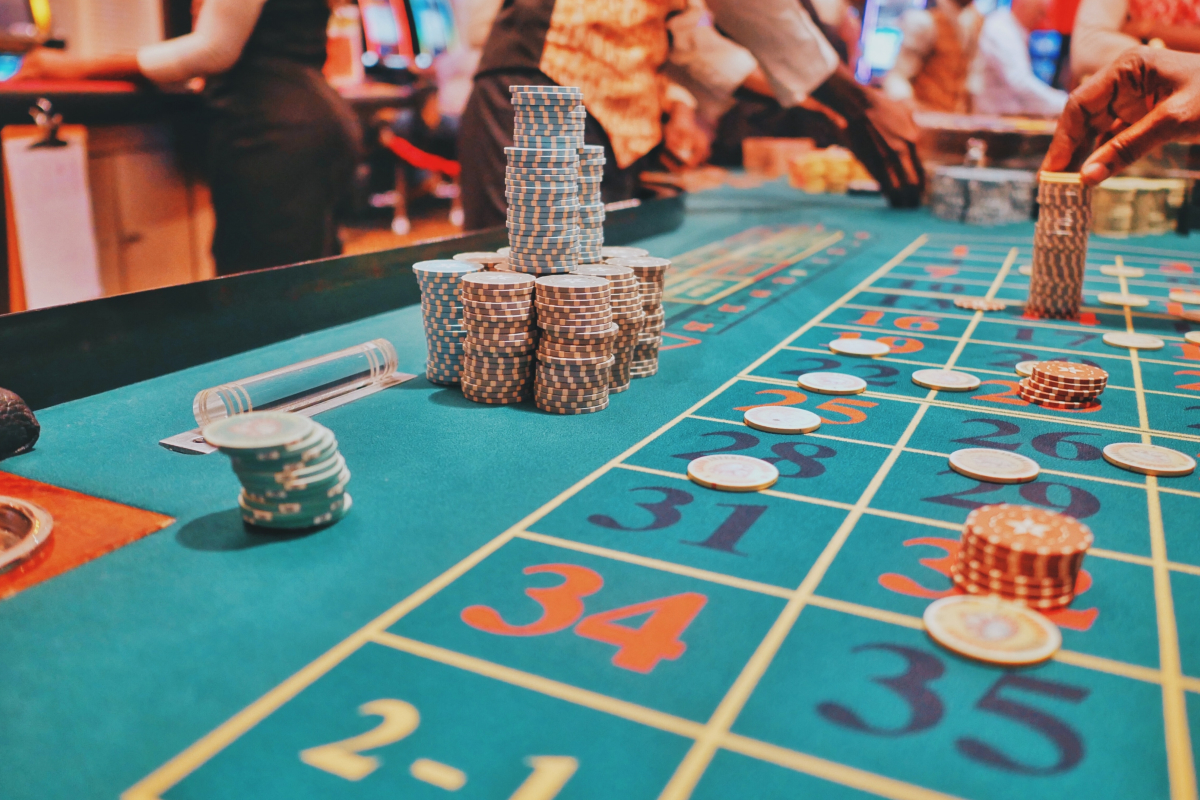 Reading Time:
4
minutes
Is It Legal?
On December 23rd, 2011, the US Department of Justice determined that real money casino games, online poker, and fantasy sports betting were legal. Within six months, Delaware became the first state to legalize online gambling, with Nevada and New Jersey following shortly afterwards. Since that time, there have been many changes in the laws for gambling online.
Generally, internet casino gambling in the US isn't clearly stated as legal or not if the website is based outside of the US. No federal laws exist that ban the placing of bets online. However, the law does prevent US residents from running gambling websites.
Online gambling laws vary from state to state. Research and make yourself familiar with the gambling laws in your state. Most online casinos have a minimum age of 18 to be able to play.
Types of Online Gambling
There are three main types of internet casino gambling: poker, casino, and sports betting casinos. Success in these games is by pure chance. The enjoyment comes from the fun gameplay and the hope of winning some extra cash.
Poker
Online poker sites allow players to use real money to credit the same amount into an online account on the website that the player is playing at. The funds are used to participate in the games and tournaments that are available on the site. It's like getting chips at a regular casino.
Participants can withdraw their money whenever they want to. You can enter some poker games with as little as $2. Any money won in a game is real money that you can withdraw.
There are a variety of styles of poker you can play. Some of the online favourites are Texas Hold 'em, Five Card Draw, Omaha Hi, Stud Poker, Triple draw, Razz, and Badugi. Of course, there are further variations on those games, and it can differ from site to site.
If you're not sure how to play poker, most sites have the basic rules of how to play on the website. There are often free practice rooms that you can play in until you feel certain that you understand the game well enough to bet real money.
Casino
Most online casinos have all the favourites – slots, blackjack, and roulette – as well as a variety of other game options too. Live dealer options are available on some casino sites. Most of them offer a variety of sign up promotions and bonuses as well.
Most have apps that allow you to play on your mobile devices so that the games are completely portable, and you can play anywhere. Mobile apps are secure and allow you to have the gaming experience anywhere you are 24 hours a day.
It's easy to sign up for an account on the site of your choice. You may need to download the client software, although some sites have a no download option, and use common programs such as Flash or Java to play games on your web browser. You then choose your method of deposit for your funds, transfer the amount of your choice, and start enjoying your favourite game!
Sports Betting
The goal of sports betting is to predict what team or person will win a sporting event, and you bet money on what you think will be the outcome. You win money when you are right, and if you're wrong, you will lose money. That is the basic premise of betting on sports.
There are eleven states in which online sports betting is legal to participate in. Some allow in-person betting, some allow online betting, whereas some states allow both. Check what is legally allowed in your state before you participate.
Sports betting includes games such as:
MLB
NBA
NFL
NASCAR
Golf
Tennis
NCAAF
UFC
Boxing
Esports
Soccer
Motor Sports
XFL
Practice and learn how to participate in betting on sports; there are plenty of free fantasy sports betting sites. This doesn't involve real money, so you can hone your skills before betting your cash on a sports event. Some sites will also have competitions that offer cash prizes you can vie for while playing the free games.
Responsible Gambling
With gambling being one of the most lucrative online businesses these days, it isn't easy to find someone who has not tried it at least once. The high-speed instant gratification of Internet games offer privacy at a level regular casinos, and betting establishments do not have. The thrill of the game, the sights, sounds, and instant winnings can sweep one away into the excitement and forget about setting limits on money and time spent playing.
Know your limits and stick to them. Most online gaming sites have policies in place to help those who are struggling to play responsibly. They will provide support for clients and tools to help them maintain their level of responsibility so that all can enjoy a secure and entertaining atmosphere online.
Players can take control and register for self-exclusion programs online that helps set limits to stay within a dollar amount for betting or time spent playing. Some online gaming sites set limits on deposit increases and make it so that it doesn't take effect for 24 hours after the change. Advertising that targets vulnerable persons is regulated so that it doesn't encourage them to increase their gambling.
Ultimately, it belongs to the player to regulate themselves and to reach out for help. There are many supports available to help deal with out of control gambling, whether it is online or in a regular casino. Enjoy gaming responsibly!
Inspired unveils its latest online & mobile games: Jin Chan Cash & Halloween Cash Pots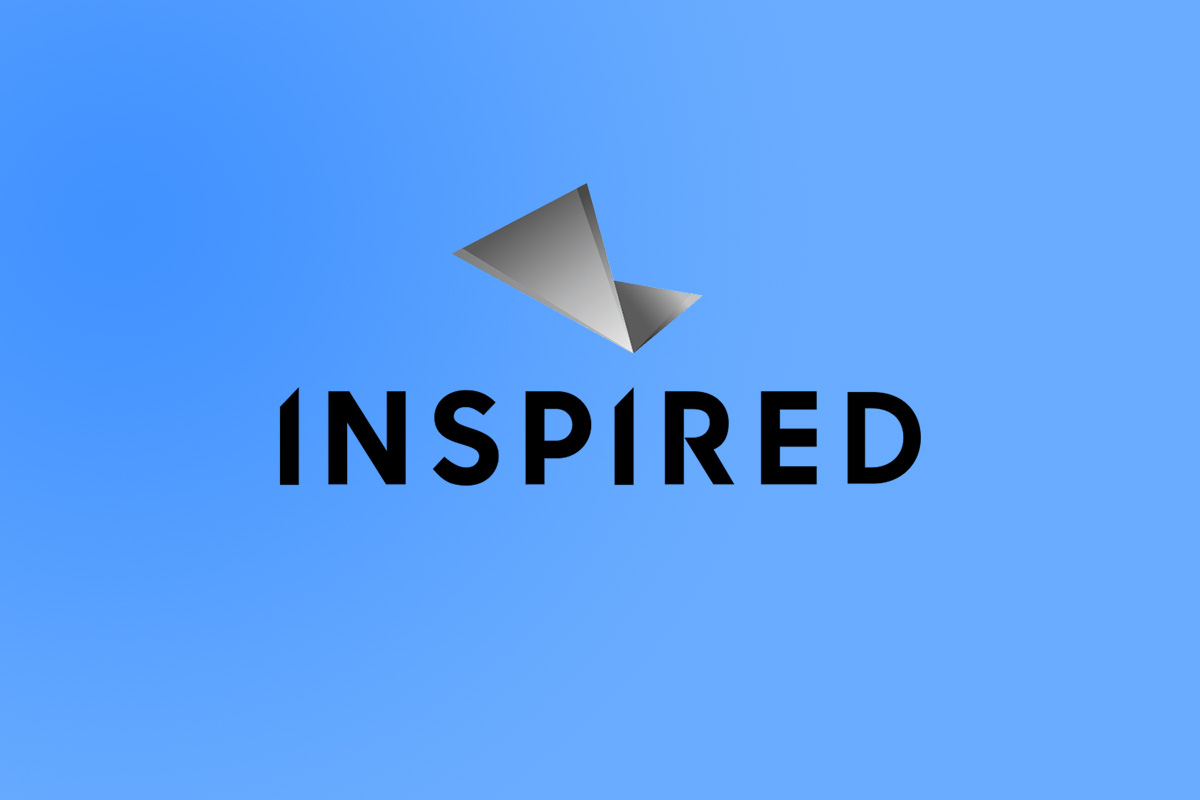 Reading Time:
1
minute
Inspired Entertainment, Inc is pleased to announce the launch of its latest online and mobile slot games, Jin Chan Cash™ and Halloween Cash Pots™.
Offering good fortune, Jin Chan Cash is based on the popular, mythical Chinese Feng Shui charm known as the "Money Frog." Believed to attract and protect wealth, the character represents prosperity and good news for an entertaining and highly engaging slot experience.
Featuring a Multi Cash Collector Bonus feature, Jin Chan Cash is a 5-reel, 3-row, 10-win line slot game, in which players can win big cash prizes and bonuses from start to finish. The Spin Chance feature offers players more opportunities to win additional spins.
Set to give players spine-chilling excitement this October, Halloween Cash Pots is this season's fast-paced and gripping slot game. Halloween Cash Pots offers a thrilling, eerie and mystical cash-filled adventure and, gives players a chance to turn their ghostly wins into big cash prizes through its Cash Collector Bonus.
Halloween Cash Pots offers Spin Chance, giving players more opportunities to win additional spins for big cash prizes and bonuses. This online and mobile slot game is this season's fang-tastic treat that will keep players on the edge of their seats. Along with another popular game, Book of Halloween, it will ensure there are still plenty of treats to be had this year from Inspired.
Claire Osborne, VP Interactive at Inspired, said, "We're delighted to expand our growing international portfolio of highly engaging online and mobile slot games with the launch of Jin Chan Cash and Halloween Cash Pots. With the possibility of big cash prizes and plenty of free spins, these games will no doubt continue our great run of top-quality game launches."
Jin Chan Cash and Halloween Cash Pots are scheduled for global release on 12th October 2020.
Habanero goes bananas with Happy Ape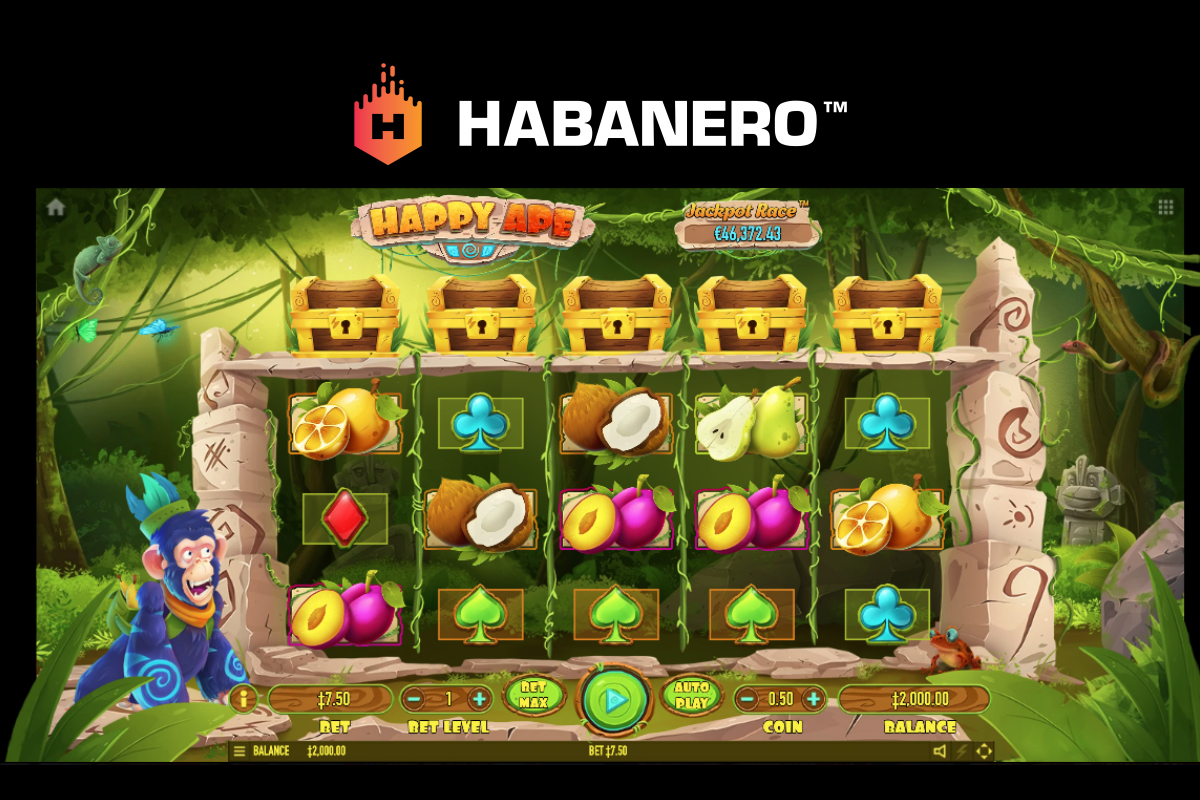 Reading Time:
< 1
minute
Latest hit invites players to embark on a jungle adventure in pursuit of thrilling prizes
Premium slots and table games provider Habanero has launched an immersive new slot title, Happy Ape.
Fans of the 'bare necessities' are set to enjoy an action-packed 5×3 release, encouraging players to unlock the game's chest to reveal modifiers and additional multipliers, with three or more scatter symbols triggering up to 36 Free Games.
The engaging Ape Smash feature removes non-winning combinations to guarantee prizes, with up to six further Wild symbols appearing on the reels during the Banana Toss feature.
Happy Ape joins Habanero's 170+ portfolio of engrossing slot and table games, comprised of recent launches including Jellyfish Flow as well as immersive classics such as Loony Blox and the global hit Scopa.
Commenting on the launch, Toni Karapetrov, Head of Corporate Communications at Habanero, said:  
"We've gone bananas with new features in the tropical title, Happy Ape. With a colourful treasure chest containing modifiers and multipliers, players can swing from win to win while enjoying the game's stunning graphics and pitch-perfect sounds.
"We are confident that the slot will prove highly effective for operator partners looking to on-board new customers as our acclaimed offering continues to attract an ever-growing legion of players from across the globe."
Ready to build on an outstanding 2019, the studio has maintained its impressive growth across Europe and South America in 2020 by creating some of the industry's highest quality content, as well as signing a raft of deals with leading operators.
Salsa Technology links with Leander Games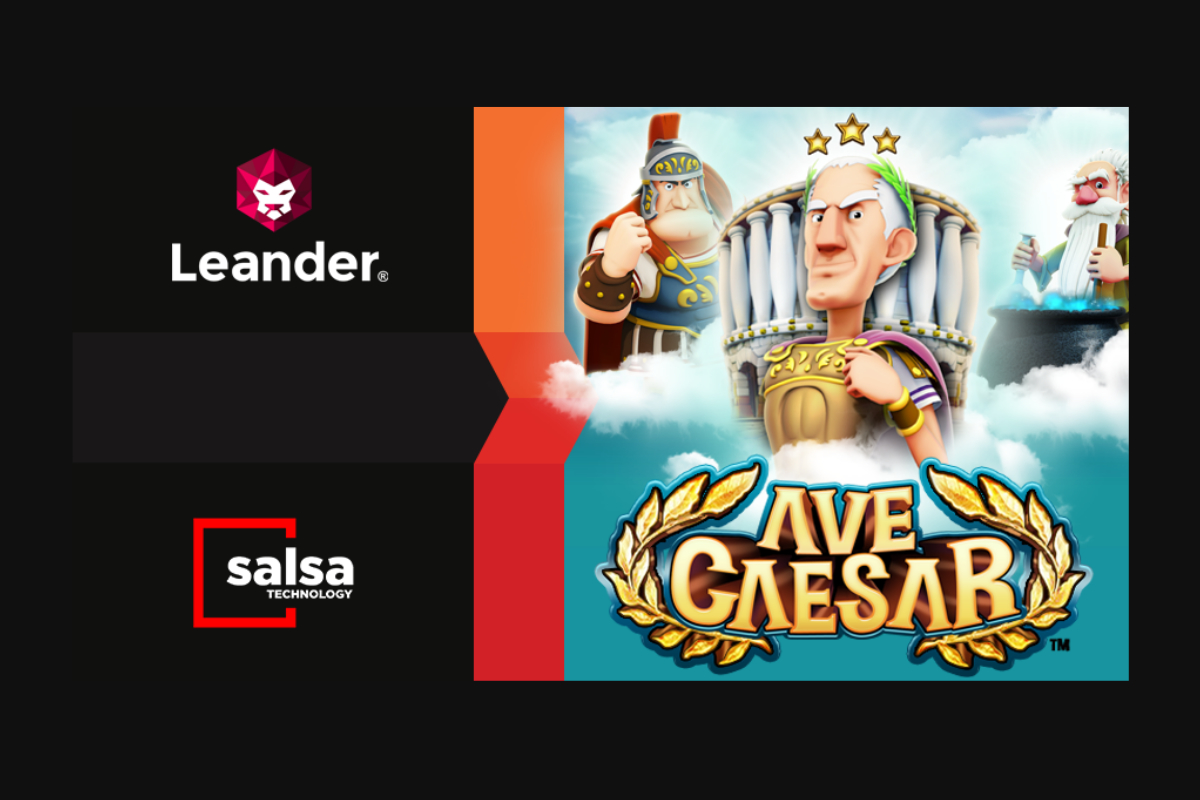 Reading Time:
< 1
minute
Salsa Technology and Leander Games are proud to announce an exciting content exchange partnership.
Leander Games, an industry-leading games studio, is gaining access to Salsa Technology's outstanding library of Video Bingos. Candy Bingo, Super Zodiac Bingo and Farm Bingo are just a few of the popular games included in the deal.
The deal will also see Leander Games' ever growing portfolio, localized for 31 countries, be integrated onto Salsa Technology's Game Aggregation Platform (GAP). Leander Games' superb studio has released many hits over the years. Joining the Salsa Technology GAP are Ave Caesar, Kraken Conquest, Ali Baba and Ways of the Labyrinth to name but a few. On top of this, Salsa will benefit from Leander's innovative feature,"Dynamic Ways" which includes the latest strong performer "Wild West Zone".
Salsa Technology's CEO Peter Nolte said: "Leander's games studio has built a wonderful reputation and we're delighted to further diversify our GAP with these titles. Our proprietary games will help Leander build on its success as our cross-selling strategy continues to bear fruit."
Steven Matsell, CEO at Leander Games, followed: "We are delighted to sign the partnership with Salsa. Salsa are uniquely placed in LATAM and this deal allows Salsa's Operators to access Leander's range of internationally recognised slots and in return for Leander's to access Salsa's unique portfolio of games, including the increasingly internationally popular Video Bingos."