FeedConstruct signs exclusive deal with The Ukrainian Association of Football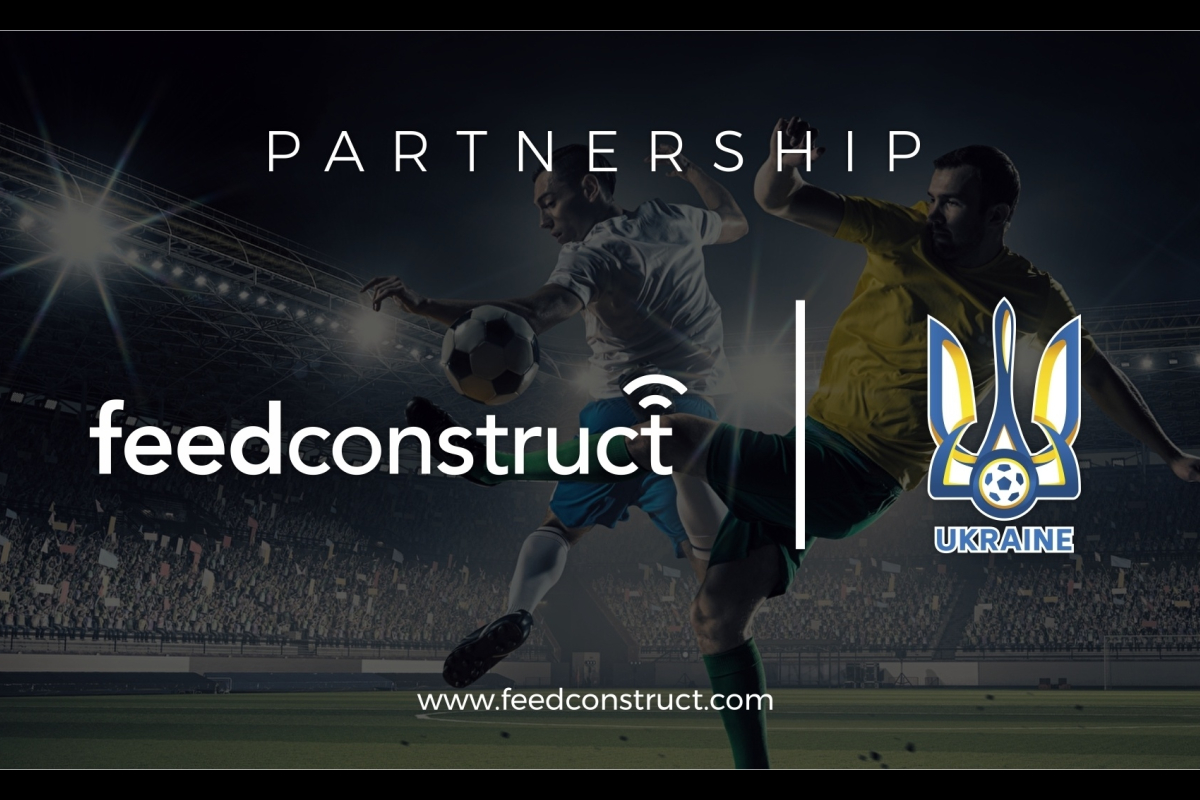 Reading Time:
1
minute
The sports data feed provider receives exclusive rights to collect and distribute video streamings and Fast Betting Data from the matches of the Ukrainian Association of Football.
The partnership grants FeedConstruct the coverage of 800+ annual events held throughout competitions like Ukrainian Premier League, Cup, Women's and Youth Leagues and others. Advocating for competitions' integrity, the data feed provider will deliver accurate data collected by its network of scouts and video streamings, which will find major appeal among the supporters and fans of the Association.
"The most important features of sports competitions are transparency and openness. Sports, in particular football, thrills with its unpredictability, genuine emotions and excitement! The Ukrainian Association of Football pays increasing attention to the guiding principles of fair play and ethics in organization of the football competitions at every level. And it's a great pity that unethical practices of some parties jeopardize fair game score and hurt the image of the footballing bodies! That is why I'm pleased to announce start of cooperation between the Ukrainian Association of Football and FeedConstruct initiated by Mr. Francesco Baranca, President of Ethic Committee of the Ukrainian Association of Football.
The partnership of the Ukrainian Association of Football and FeedConstruct foresees regulation of the matters relating to the transfer of the rights to Ukrainian Premier League, Cup competitions, Women and Youth Leagues matches live data transmission to betting companies. From now on all data will only be transmitted through FeedConstruct and the transmission process may be stopped in case Ethic Committee of the Ukrainian Association of Football notices suspicious betting activity.
"FeedConstruct is one of the best sports digital content providers. And with choice of such reliable and experienced partner we feel certain that Ukrainian football competitions transparence shall reach the highest level!" – pointed Yurii Zapisotskyi, Ukrainian Association of Football General Secretary.
Push Gaming expands presence in Romania with Maxbet.Ro
Reading Time:
< 1
minute
B2B gaming supplier Push Gaming, has enhanced its market position in Romania following a partnership with prominent operator Maxbet.Ro.
The collaboration will provide Maxbet.Ro's players with access to Push Gaming's extensive portfolio of captivating titles. This includes recent releases such as Boss Bear, Fish 'n' Nudge and Goat Getter, which will be delivered alongside classic fan-favourites such as Wild Swarm.
Maxbet.Ro is an established operator with a significant presence in both the land-based and online gambling sectors in Romania and will play a key role in propelling Push Gaming's expansion further in the jurisdiction.
This partnership aligns with Push Gaming's recent growth trajectory, which includes notable new partnerships and the expansion of existing collaborations with the likes of Betsson, Novibet, Betway and more.
By partnering with Maxbet.Ro, Push Gaming is poised to further solidify its position as a leading provider of innovative and unique content within the Romanian market, heralding more growth internationally.
Fiona Hickey, Director of New Business and Markets at Push Gaming, said: "Since entering the Romanian market in 2021, our slots have gained tremendous traction among Romanian players. We are thrilled to capitalise on this positive momentum by forging this agreement with Maxbet.Ro.
"The operator's leading position in Romania will undoubtedly propel our growth in the region, and we are excited to be adding our content to its platform and beginning this partnership with them."
Matei Secaci, at Maxbet.Ro, said: "Push Gaming's commitment to delivering high-quality, engaging entertainment experiences aligns perfectly with our vision of providing players with the most innovative titles available.
"We are excited to be bringing its portfolio to our players and look forward to seeing the reception both its new slots and groundbreaking classics receive."
7777 gaming goes live on Superbet, Romania's premier online operator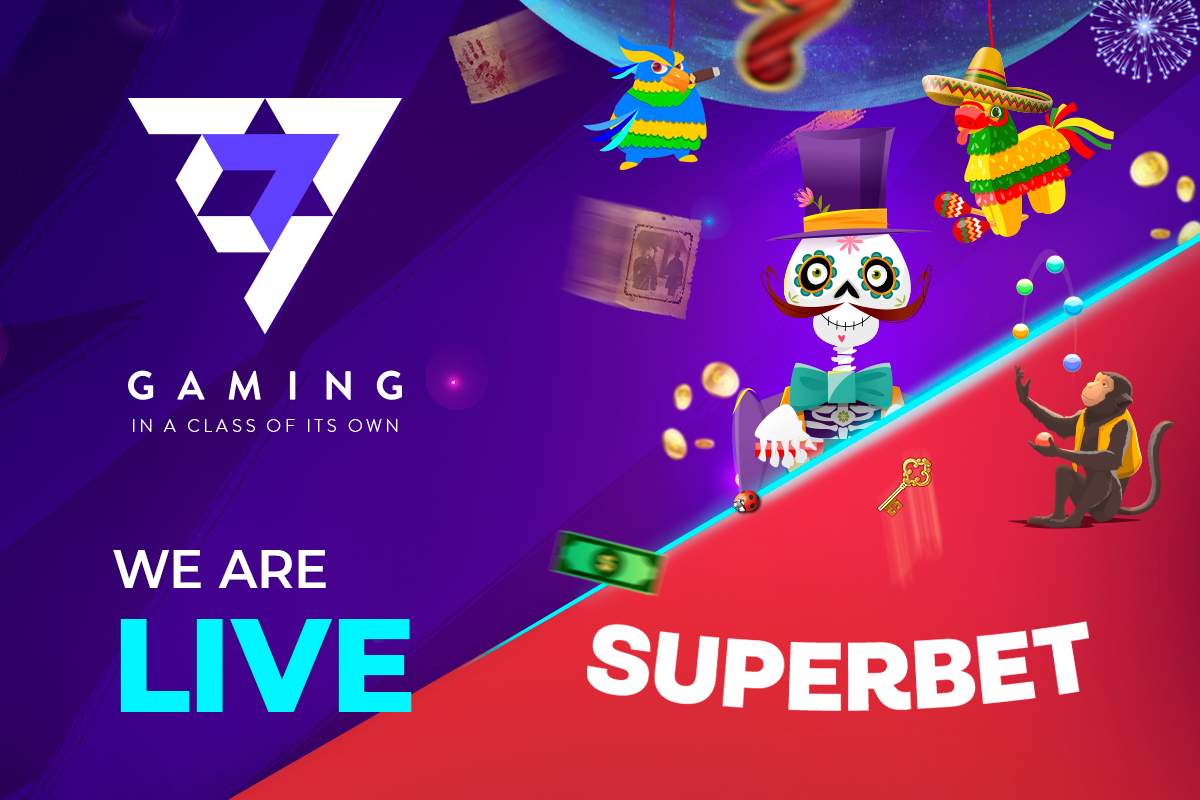 Reading Time:
2
minutes
7777 gaming is now live on Superbet, Romania's largest and most influential online operator. This collaboration includes the launch of a premium pack featuring 25 game titles, including 4 exclusives, along with an exciting month-long marketing campaign throughout December.
Elena Shaterova, Chief Commercial Officer at 7777 gaming, stated: "A well-defined and promising partnership is put into action as we go live on Superbet. This partnership allows us to showcase our commitment to delivering top-tier gaming content to Romanian players, and we look forward to the exciting month ahead with our December marketing campaign."
Raluca Varzaru, Gaming Content Executive at Superbet commented: "Welcoming 7777 gaming to our platform is a testament to our commitment to delivering unparalleled gaming experience. The addition of their curated games, including exclusive titles, aligns perfectly with our vision for continuous growth and offering our players the very best."
As part of the partnership, 7777 gaming is set to introduce a curated bundle of its 25 most played and certified games in the market. Adding to the excitement, 7777 gaming will present four exclusive games—Club Mr. Luck, Greenhats' Megawins, Pearl of Egypt, and Zeus Quest—promising a unique and captivating gaming experience that can only be found on Superbet's platform. Stay tuned for an action-packed month on Superbet with 7777 gaming.
Romania, with its dynamic and rapidly growing gaming market, has become a focal point for industry leaders. Superbet, as the dominant force in the Romanian online gaming sector, continuously seeks to elevate player experiences with cutting-edge content and innovative offerings.
7777 gaming envisions expanding its reach globally, and the partnership with Superbet marks a significant step towards achieving this goal with new jurisdictions to be announced soon.
About 7777 gaming:
7777 gaming is an innovative and data-driven B2B iGaming provider, founded in 2020 with the mission to revolutionize and challenge the status quo in the industry by offering 360-degree platform, state-of-the-art online casino games, iLottery, Jackpot, and marketing solutions, draw-based games, scratch cards, and much more.
The product is built by a dedicated team of visionaries with over 20 years of experience. The games and the RNG are tested and compliant in several highly regulated jurisdictions worldwide. Besides, the company achieved and maintained ISO 27001 certification. 7777 gaming holds a gambling license in Bulgaria and Romania and an MGA Certificate to provide its online casino games to these markets.
7777 gaming is already partnering with the leading aggregators and platform providers in the iGaming industry.
Player's website already offers EGT Digital's best selling games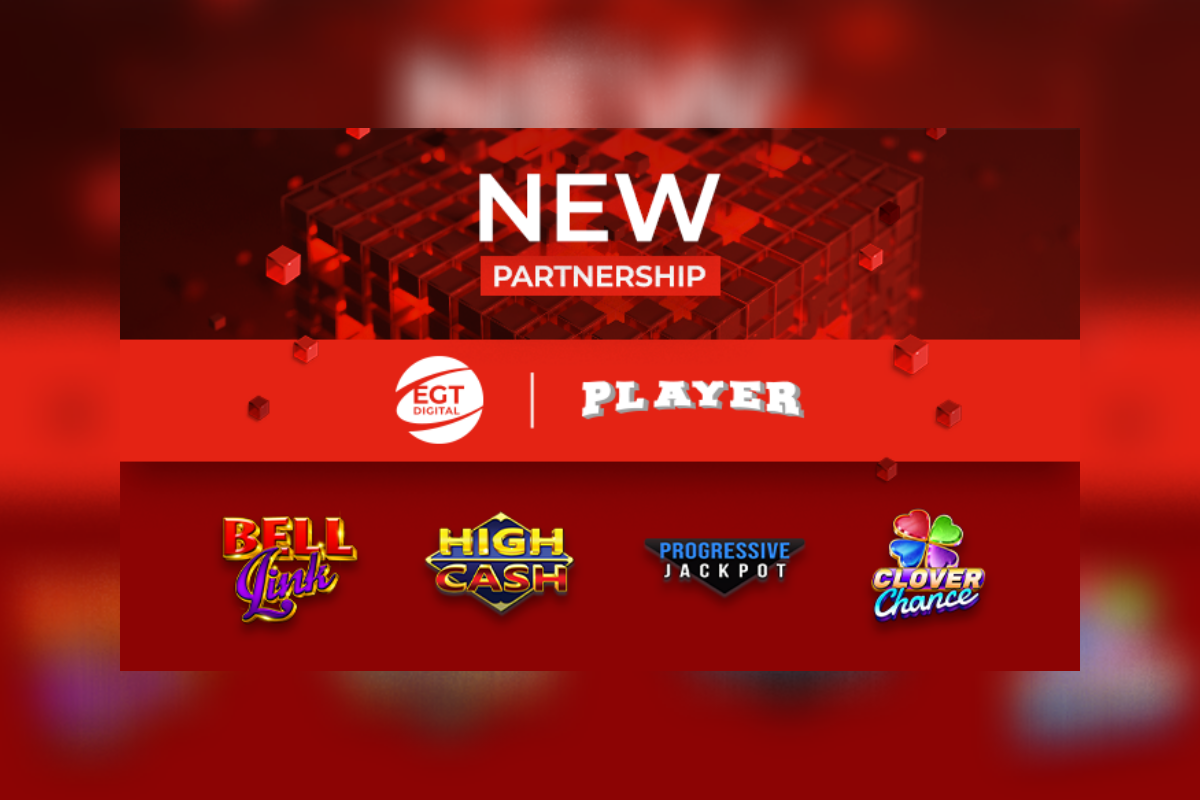 Reading Time:
< 1
minute
EGT Digital's gaming content is live on one more online casino in Romania: Player.ro. Now its visitors can try their luck with the titles from the well-known Bell Link, High Cash, Clover Chance and Single Progressive Jackpot.
"We highly appreciate our partnership with Player as it provides us with one more opportunity to establish ourselves as a leading provider of iGaming products in Romania," commented Tsvetomira Drumeva, Head of Sales at EGT Digital. "I believe that our games will contribute to making their website even more popular among local players, and I think that the excellent results shown so far prove it."
Daniela Lupica, CEO of Player, also gave a positive evaluation of the collaboration with the Bulgarian provider: "Since it is important for us to always offer to our customers content tailored to their tastes and preferences, we did not hesitate to integrate EGT Digital's games. From the very beginning, they ranked among the favorites of visitors to our site. We look forward to the company's next proposals."