$1.5 MILLION IN GAMBLING HARM PREVENTION GRANTS AWARDED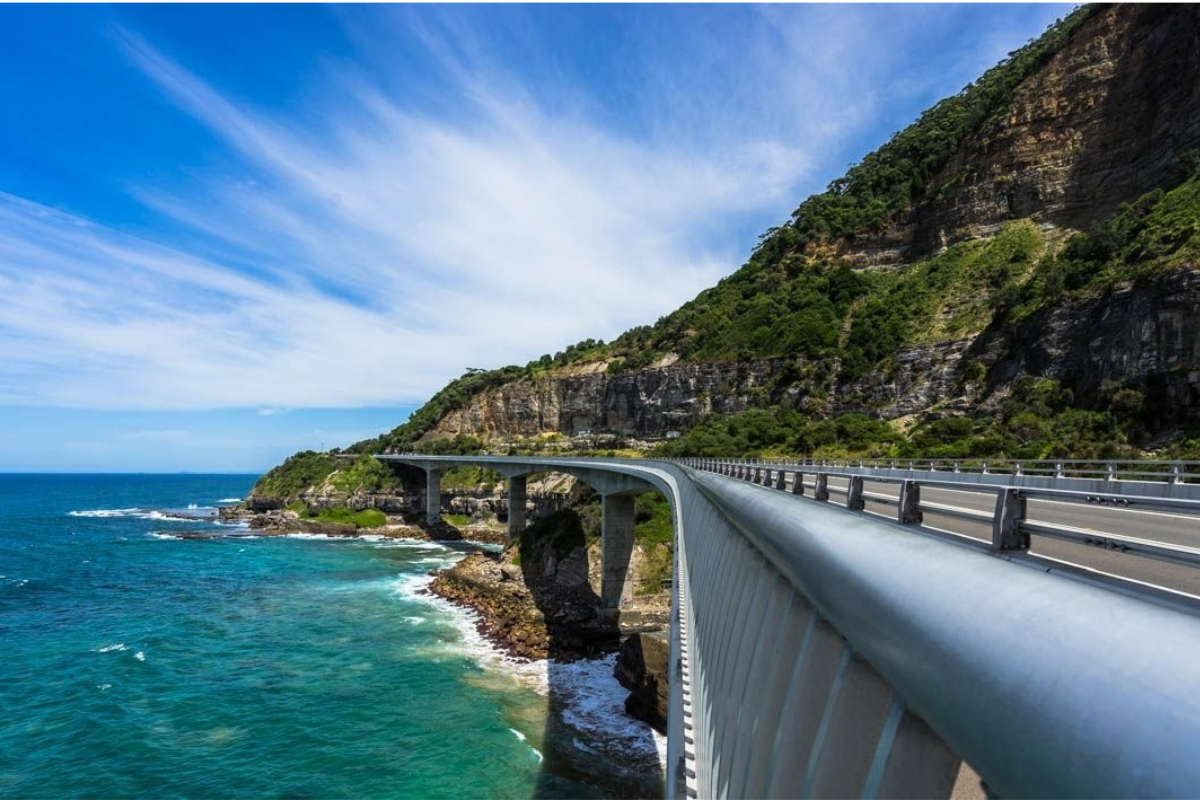 Reading Time:
8
minutes
Community organisations across NSW have been awarded more than $1.5 million for local gambling prevention and harm minimisation projects under the NSW Office of Responsible Gambling's Local Prevention Grants Program.
These projects will support the community to make informed decisions about gambling, break down stigma and encourage people to seek advice and support.
Director of the Office of Responsible Gambling, Natalie Wright, said the projects being funded are instrumental in the work of the Office to prevent gambling harm.
"By funding local responses, we are enabling community organisations to meet the unique needs of their communities and of priority populations," Ms Wright said.
"We know each community has unique challenges, which is why it was encouraging to see the diverse nature of these projects that address the different issues faced in at-risk communities.
"Through the grants, we aim to raise awareness about gambling harm by encouraging people to get involved, understand the risks and make informed decisions about gambling – something that is paramount in communities most vulnerable to gambling harm."
A total of 14 projects have been funded, targeting a diverse population including projects with a focus on Aboriginal communities, culturally and linguistically diverse (CALD) communities, youth, and regional NSW.
Projects include a mix of educational programs for parents and teens, gambling and financial literacy workshops, advertising campaigns aimed at breaking down the stigma of gambling and barriers to help-seeking, and CALD-specific responsible gambling programs.
The grant recipients include:
– CatholicCare Social Services for the Blue Mountains
– Fairfield City Council
– Granville Multicultural Community Centre
– Lifeline Broken Hill Country to Coast
– Lifeline Harbour to Hawkesbury
– Lifeline North Coast (NSW)
– Macedonian Australian Welfare Association NSW
– Mudyala Aboriginal Corporation
– Northern United Rugby League Club
– Uniting (Victoria and Tasmania)
– University of Sydney
– University of Technology Sydney
– Walgett Aboriginal Medical Service
– Wesley Community Services
The Office recognises that a whole-of-community response involving partnerships with a wide range of stakeholders is integral in preventing and reducing gambling harm.
For more information about the projects, please visit the NSW Office of Responsible Gambling website.
The full list of funded projects is here:
CatholicCare Social Services for the Blue Mountains: Off-Screen & Smart Play
CatholicCare Social Services for the Blue Mountains provides services in low-income and vulnerable communities. The project Off-Screen & Smart Play will target parents and school-aged children from these communities, to increase awareness and provide strategies for families on dealing with screen time and cyber safety. The project will highlight risks associated with gambling harm in these communities and educate families about the risks of gambling for young people online.
Working with local schools, the project will be run as workshops during school holidays and after-hours programs.
Grant amount: $20,376
Fairfield City Council: Responsible Gambling Community of Practice Facilitation
Fairfield City Council will build capacity of local organisations and community workers through the establishment of a responsible gambling Community of Practice focused on education, innovation and collaboration.
The aim of the project is to educate, facilitate, promote, train and build capacity of local community organisations, community workers and practitioners to deliver best practice prevention and gambling harm reduction programs in the Fairfield LGA. In addition, the project will leave a legacy of culturally and locally appropriate training resources and community awareness collateral
Fairfield Local Government Area is one of the most diverse communities in NSW with 54% of the population overseas born. It also has one of the highest rates of gambling in NSW.
Grant amount: $191,000
Granville Multicultural Community Centre: My Money, My Way
With a focus in the Cumberland Local Government Area, the My Money, My Way project by Granville Multicultural Community Centre will raise awareness of gambling harm and build capacity for the community to address moderate and problem gambling. The project will empower young people to make informed choices, and better understand the potential impact of gambling on them and their future.
Participants will be involved in workshops covering topics such as gambling advertising, the risks associated with certain types of gambling, cyber safety, self-regulation and strategies to minimise gambling risk.
Through personal pathway plans, participants will be able to set their own goals, create links for referral to support pathways and monitor their personal progress. Participants will have the opportunity to design a peer-focused support program orientated to their specific needs.
Grant amount: $98,952
Lifeline Broken Hill Country to Coast: Broken Hill Gambling Harm Awareness Program
This project aims to prevent and reduce gambling harm in Broken Hill, a small and isolated community in Far West NSW. It will support the community to make informed decisions about gambling, reduce stigma, encourage help-seeking, and connect people who need help with support services.
The project will deliver a targeted local awareness campaign, including radio and cinema advertising, seminars and three special educational events with guest speakers.
The project will develop creative and informative resources for ongoing distribution throughout Broken Hill's pubs and clubs and further afield to other communities in Far West NSW.
Grant amount: $194,000
Lifeline Harbour to Hawkesbury: Financial Life-Skills – Don't get ripped off
The project will develop and present a Financial Literacy Workshop to be offered to young people aged 16 to 24 in the Northern Sydney area. The workshop will address the fundamentals of how young people can manage their finances to reach their financial goals and will focus on the risks and potential harms of gambling. Lifeline's financial counsellors, with many years of experience, will present the workshop, which has been developed with young men, particularly young tradespersons, as they are at risk of becoming problem gamblers.
Grant amount: $10,575
Lifeline North Coast (NSW): Reduce the stigma radio campaign
The project is a focused radio campaign aimed at educating and creating community awareness of gambling problems. It will reduce stigma and overcome barriers to help-seeking. It will target young men in with an additional focus on Aboriginal and CALD communities. It will be rolled out over six-months using radio stations listened to by the target demographic.
The Reduce the stigma radio campaign aims to address the major barrier to help-seeking behaviours by providing clear and simple messaging and avenues for help. Many people within the community listen to popular radio programs during work and study, and by providing key messages and creating awareness, this project aims to educate and strengthen the motivation to seek help over a six-month period.
Grant amount: $25,000
Macedonian Australian Welfare Association NSW: Preventing Gambling Harm in Multicultural Communities
This project aims to prevent and reduce gambling harm and promote responsible gambling within culturally and linguistically diverse (CALD) communities (in particular Macedonian, Serbian, Bosnian and Croatian communities) in South-East and South-West Sydney, to improve community health and safety related to gambling.
The project will include an educational campaign, delivered in Macedonian and in other former Yugoslav languages, to raise awareness of gambling and gambling harm, including two large educational events and forums and a monthly outreach group of education workshops. A production of a culturally appropriate marketing tools about gambling harm will be developed and distributed.
A whole-of-community education approach will be used, where community members who are at risk of gambling harm and their families are involved. The project will work collaboratively with local ethnic businesses and cultural and religious groups, local council, police, NSW Health and local clubs.
Grant amount: $58,125
Mudyala Aboriginal Corporation: Women's Gambling Awareness Rugby League Knockout
Mudyala Aboriginal Corporation will provide gambling awareness in a new innovative way to Aboriginal communities, in particular Aboriginal women in high risk communities in Northern NSW, through the Women in League Knockout, a wellbeing camp and through film.
Aboriginal communities will be encouraged to enter teams into a Women in League knockout. These teams will attend a presentation on gambling risks, have gambling awareness promotion on their playing gear, attend a wellbeing camp and nominate a team member to be filmed and interviewed about gambling issues.
Throughout the journey of the project the aim is to see sustainable change and link those who need it to service providers.
Grant amount: $100,000
Northern United Rugby League Club: Dirrawong Responsible Gambling Program
Northern United Rugby League (NU) will conduct a multi-levelled gambling prevention program, the Dirrawong Responsible Gambling Program, targeted at the Aboriginal population of the North Coast and specifically targeting the population around Lismore. The program will involve an education program involving partnerships with The Buttery and individuals from Gamblers Anonymous as well as involving Beyond Empathy (an Aboriginal focused organisation who deliver innovative programs to help reduce mental health problems), the Aboriginal Medical Services and the Local Area Health Service.
A series of education programs will be held at weekly community training nights that regularly attract over 120 Aboriginal people of all ages. Program signage and information stalls will also be in place at all home games in 2020 and 2021, The program will culminate with branding and signage delivering a strong sponsorship message at the 2020/21 Koori Knockout.
Grant amount: $30,000
Uniting (Victoria and Tasmania) (Project in Southern NSW): Recoded – changing the way we game
The 'Recoded' prevention program will provide education and capacity building on gaming and gambling for young people and their support networks including teachers, wellbeing staff, youth workers, and sporting clubs.
Uniting will employ a project officer and youth worker in Southern NSW to co-design a framework that can be delivered across a range of services and spaces accessed by young people to reduce the potential harms of excessive gaming and gambling. The framework will also develop a train-the-trainer module for key services to ensure the work is embedded within the local community.
The project will bring together best-practice and emerging evidence within the gaming and gambling space to design a responsive and adaptable program that improves community awareness and is able to identify risk factors for young people who are developing unhealthy behaviours. By providing this education to children and young people the program will create healthy and pro-social behaviours around gaming and reduce the risk of these behaviours becoming addictive and escalating to unhealthy gambling behaviours.
Grant amount: $200,000
University of Sydney: Bridging the gap through Aboriginal peer support
The University of Sydney Gambling Treatment and Research Clinic (GTRC) will implement a harm prevention program in indigenous communities in Western/South-Western Sydney. The project will increase awareness of problem gambling and enhance referral pathways by collaborating with community elders to co-design and co-deliver public awareness programs.
The project will build upon existing relationships with Aboriginal services to engage elders as peer-support workers, to provide ongoing support throughout the referral and treatment process. The project will increase the number of peer-support workers who can provide community education, enhance referrals and attend therapy groups to offer support. Educational initiatives will include workshops and resource sharing at community events and local media aimed at increasing awareness and promoting gambling support services.
Grant amount: $198,978
University of Technology Sydney: Aboriginal Animation Training & Resource Program
The Aboriginal Animation Training & Promotion Program will produce a resource about promoting safe gambling targeting Indigenous communities in NSW. Four, 30 second animation clips will be produced by young, indigenous filmmakers.
The clips will be screened throughout the annual Winda Film Festival in November 2020. There will also be opportunities to screen the clips on social media platforms and broadcast networks such as NITV/SBS.
Grant amount: $117,800
Walgett Aboriginal Medical Service: Walgett Community Garden: Yarning About Gambling
This project recognises gambling as a public health issue affecting the social determinants of health for individuals and community.
A reinvigorated Community Garden will provide a safe space unrelated to alcohol or gambling, a source of information, pathways to support, development of pride and contribution to community. Yarning is recognised as an appropriate strategy to engage about the impacts of gambling. Safe spaces, family-friendly activities and a source of fresh produce will be provided.
The project has a capacity building focus, including training Aboriginal Health Workers in Walgett and Brewarrina to equip them to respond to gambling harm and provide community with soft entry points, awareness and support regarding gambling and its impacts. The project targets its outcomes at connections to information and support for individuals, families and community.
Grant amount: $94,000
Wesley Community Services: Gambling awareness and money management program
Wesley Community Services will deliver In Charge of My Money Gambling Awareness to at-risk communities in the Penrith and Sydney-city. The service's gambling counsellors work with 10 Alcohol and Other Drug Centres, two Community Housing Support Organisations and two Multicultural Community Centres in these regions, providing access and ongoing support to key, at-risk clients.
Wesley will deliver 50, three-hour workshops for 750 people who are at risk or are impacted by problem gambling. The program will provide a soft entry to access further targeted support. Clients will be engaged in an existing program with current partners and receive wraparound ongoing support in a therapeutic environment. The program content will address pathways into gambling and identification of risks and outcomes.
Grant amount: $194,000

Crown Resorts Director John Poynton Resigns from Board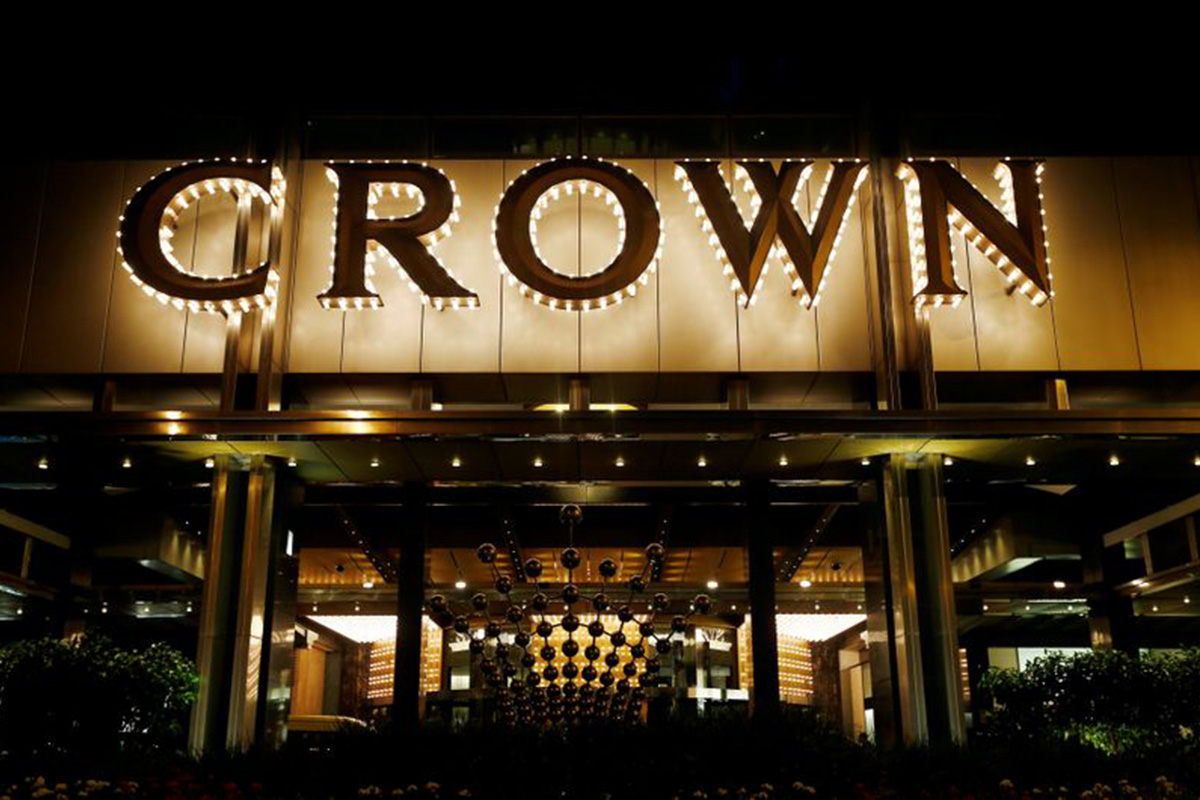 Reading Time:
< 1
minute
Crown Resorts has said that director John Poynton had quit the board over accusations he was too close to top shareholder James Packer, as another regulator said it was probing the troubled casino operator.
Poynton's departure is the latest in a string of executive exits at the casino operator that is one-third owned by billionaire Packer, after an inquiry accused it of money laundering and governance issues.
The representative of Packer's private company had been on Crown's board since 2018. After a regulator rebuked Packer's control over the board, Poynton said last month he was ending his arrangement with Packer and would stay as an independent director.
But on Monday Crown Executive Chair Helen Coonan said the regulator, the Independent Liquor and Gaming Authority (ILGA), considered it appropriate that Poynton step down "due to a perceived lack of independence arising out of his past relationship" with Packer.
Poynton agreed to resign "despite no adverse findings by the commissioner in the ILGA inquiry in relation to his suitability, integrity or performance", Coonan said.
Three Australian states have either held or said they would hold inquiries into Crown since Australian media reports accused the company of doing business with tour operators with ties to organised crime.
Sportradar Signs Data and Audio-visual Partnership with NBL1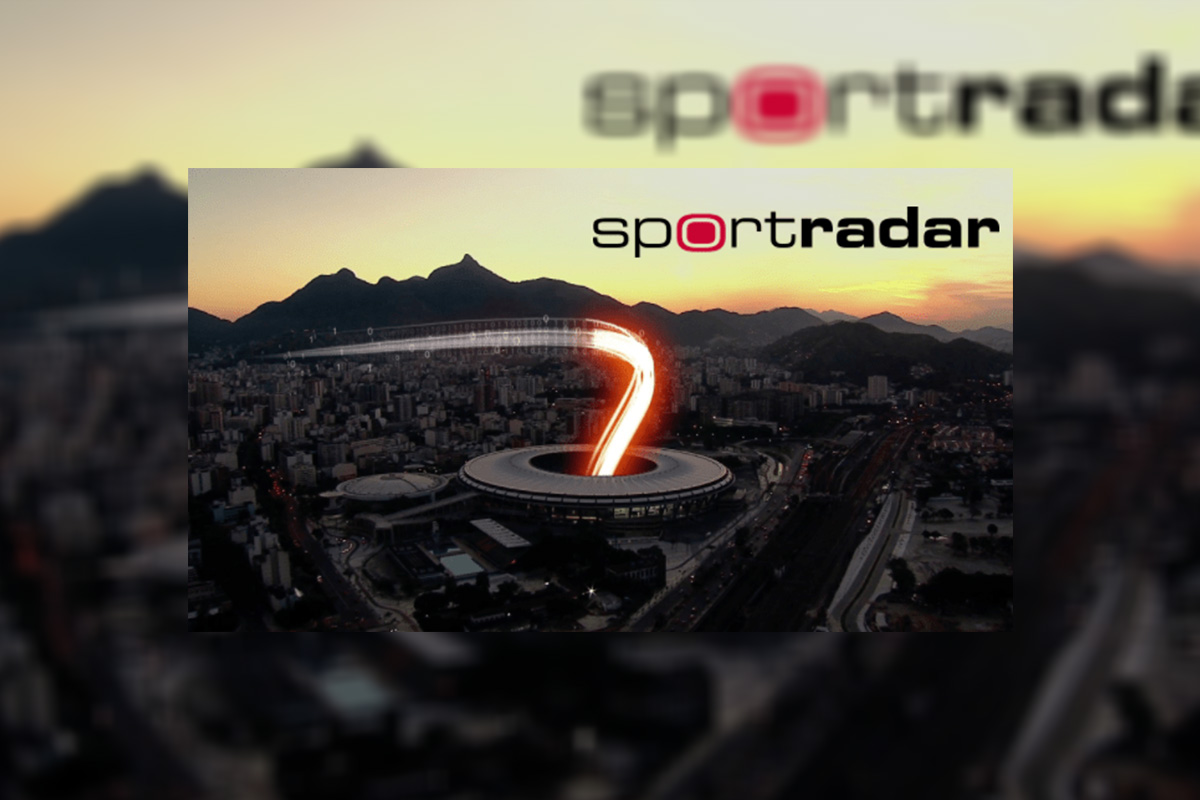 Reading Time:
< 1
minute
Sportradar has signed a long-term data and audio-visual partnership with Australia's professional semi-elite basketball league, NBL1.
The new deal covers all national NBL1 Conferences for both men's and women's competitions, as well as the Victorian-based State Championship.
Sportradar has secured the official data and audio-visual rights to over 1500 Australian basketball games annually, which the company will supply to its downstream partners alongside other basketball properties in its portfolio such as the National Basketball Association (NBA) whom it has worked with since 2016.
David Edwards, Sportradar Director of Sports Media and Partnerships, Oceania, said: "We're very pleased to secure a long-term official data and audio-visual rights agreement with one of the most exciting semi-professional sporting leagues in the region. The NBL1 competition is a stepping stone to the NBL, one of the world's top professional basketball leagues, and it is important that they have a flexible, state of the art technology platform to help showcase that talent and engage new fans."
NBL1 Chief Commercial Officer Brad Joyner said: "Sportradar's technology and data-driven approach is especially effective and relevant in today's sporting environment. Their knowledge of Australian sports and fans, together with their technology-focused approach and global track record in sports content was instrumental in our decision to announce Sportradar as our Official Data Partner to the NBL1 Competitions."
National Party Opposes Proposal for Prepaid Gambling Cards in NSW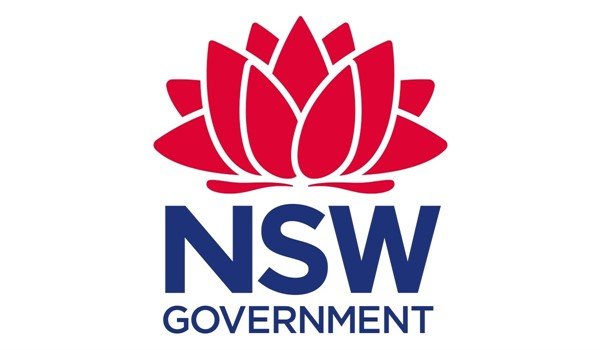 Reading Time:
< 1
minute
The National Party has opposed the proposal for prepaid gambling cards in New South Wales.
The idea of pre-paid cards was introduced late last year by Victor Dominello as a way to help people manage their gambling. Players would be required to register to obtain a government-regulated card, which would then allow them to preload money and use it for gaming purposes in various venues.
The discussion of the proposal gained new traction after Patricia Bergin, in her report into Crown Resorts, stated the cards would be a good system to combat money-laundering.
MP Andrew Wilkie, an advocate for gambling reform, supports the card because it can "significantly reduce money-laundering and provide opportunities for reducing the prevalence of gambling addiction."
He is also quoted as saying it is important NSW is leading this discussion because the "state is home to about half the country's poker machines, as well as the poker machine industry's most strident advocates."
"The community now understands much more clearly the harm caused by poker machines. Moreover, revelations like the Bergin Crown inquiry have alerted people to the importance of gambling for money-laundering," Wilkie said.
However, the Nationals party remains sceptical and its leader John Barilaro argues this is "not the time to strangle pubs and clubs with red tape."