Authentic Gaming Signs Live Roulette Deal with FavBet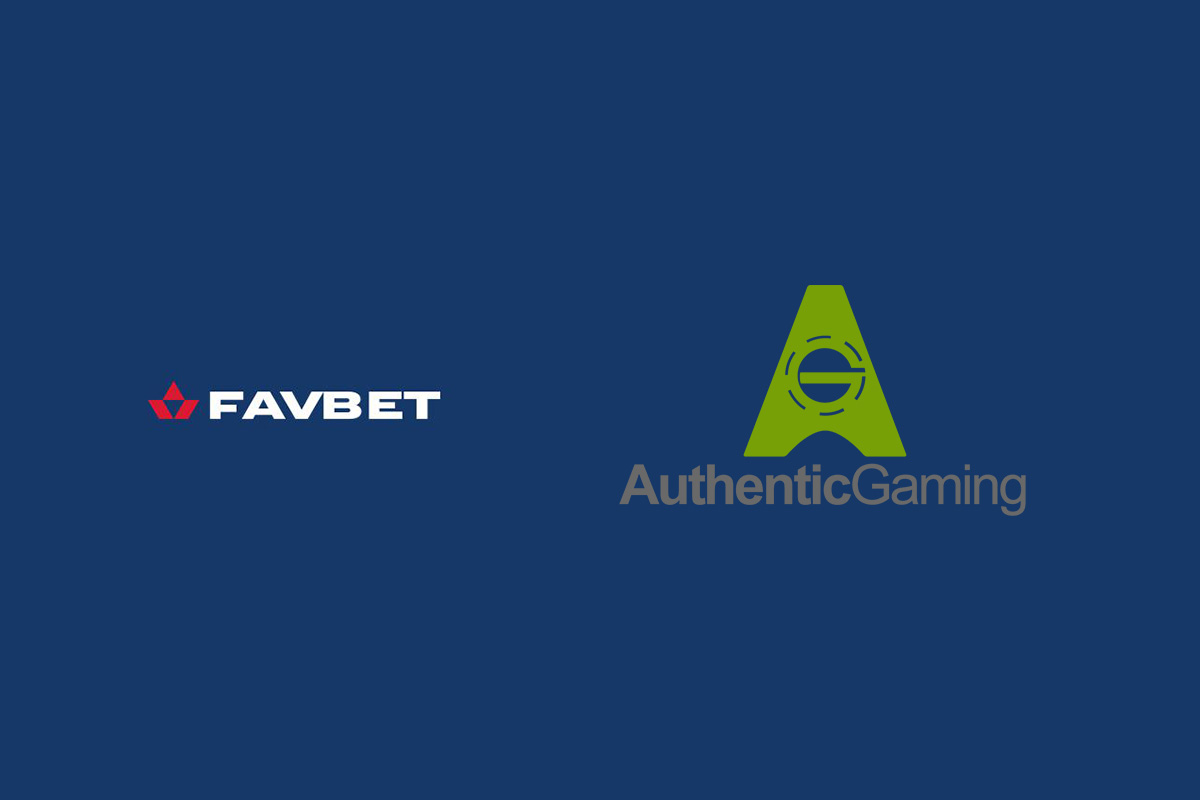 Reading Time:
< 1
minute
Online sportsbook operator FavBet has entered into a deal with the market-leading live roulette provider Authentic Gaming.
Under the deal, FavBet players will now be able to access highly entertaining live roulette titles streamed from Authentic Gaming's modern ARENA Studio located in Malta. This includes 24/7 Roulette, Grand Roulette and the provider's flagship Blaze Roulette variant.
The deal also includes Authentic Roulette, which allows players to sit down next to real players and wager at real tables located on the floors of real casinos around the world.
FavBet has also taken two branded auto-roulette tables, providing players with a bespoke live roulette offering that allows the operator to stand out from its rivals.
"We are delighted to have joined forces with FavBet and to be proving its players with the most authentic live roulette experience on the market. Blaze has proved to be hugely popular with players in markets all over the world, while our Authentic Roulette titles really do take players to the heart of the action taking place on the casino floor. We believe this will be a successful partnership for Authentic Gaming, FavBet and most importantly FavBet players," Jonas Delin, CEO of Authentic Gaming, said.
"Live casino is becoming increasingly popular with our players, so we wanted to expand our offering with unique, quality live dealer content. Authentic Gaming is the absolute market leader when it comes to live roulette, and we are delighted to have integrated its full suite of games into our live dealer lobby," Aleksey Tserkovnyi, Product director at FavBet, said.
Parimatch makes statement of intent for newly legalised Ukraine gambling industry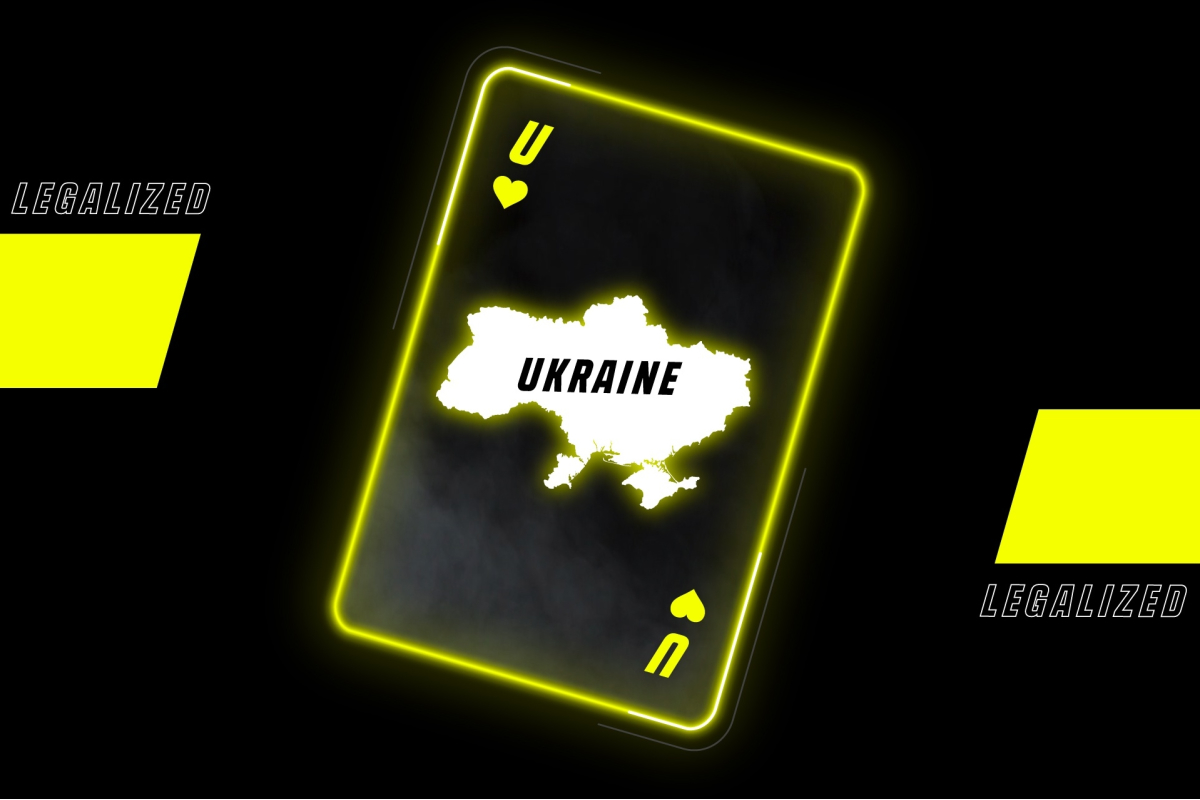 Reading Time:
< 1
minute
Following the signing of Bill No. 2285-d by President Volodymyr Zelenskyi to legalise the gambling industry in Ukraine, Parimatch, the international betting and technology company, has confirmed it will be bidding for the new operating licences in the country.
Parimatch, was founded in Ukraine in 1994 and was amongst the first bookmakers in the CIS region to transition into a digital betting platform. Today, Parimatch has expanded internationally to become a global betting and technology brand. The company now looks to build on its heritage to become the largest and most innovative operator in its home market.
Commenting on today's signing, Sergey Portnov, CEO of Parimatch said: "I would firstly like to congratulate President Zelenskyi for delivering on his pledge to legalize gambling in Ukraine. He has a shown that he is a man of his word and we fully support his agenda to liberalize the local economy. Parimatch has long argued that the development of a fair and regulated betting industry will really benefit Ukraine."
Parimatch's strong commitment to the market is despite further clarity and reforms being required on the existing tax system in order to create a fair landscape for operators.
"We are fully committed to conquering our home market by delivering a product that can entertain the people of Ukraine. We are also proud that we can now contribute to the country's economy and help grow its technology industry. However, for us to deliver these benefits in the long-term we need a fairer tax system which is currently too punitive and uncompetitive compared to similar international markets. It is vital that this is addressed as soon as possible to ensure the enduring viability of the industry in Ukraine."
"We're currently seeing history in the making": Exclusive interview with Evoplay Entertainment on the regulation of Ukraine's gambling market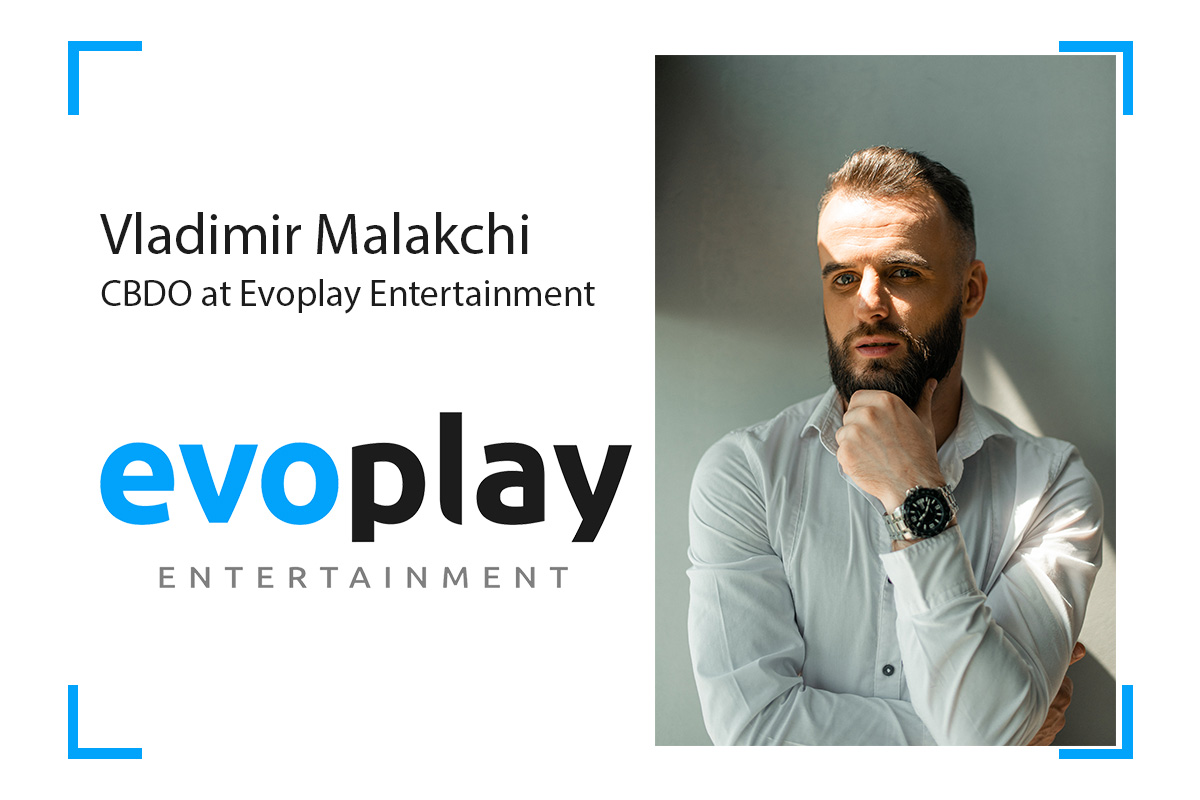 Reading Time:
5
minutes
With Ukraine getting ready to regulate online gambling for the first time in more than a decade, we caught up with Vladimir Malakchi, CBDO at Evoplay Entertainment, to take a deep dive into the market's potential and what we should expect to see once it goes live.
Can you give us the lowdown on gambling regulation in Ukraine and what's happening right now?
VM: We're currently seeing history in the making. In short, the Ukrainian gambling industry is coming back. While gambling peaked at almost $1.4 billion in revenue in 2008, the state monopolised the market into lotteries in 2009, making it the only legal form of gambling – and prohibiting anything else.
After more than a decade of prohibition, the current legislation being adopted by parliament will soon mean that regulated online gaming will be available to Ukrainian players. With one of Europe's most hotly anticipated gambling bills on the table, we're sure that regulation will be of great benefit to players, suppliers and the national economy alike.
So, once the market's live – how's it going to look?
VM: In its current form, the bill legally permits the operation of online gaming, as well as land-based casinos – along with retail and sportsbook outlets and commercial lotteries. The government is set to appoint a new authority to oversee licencing, compliance and inspections.
The body will outline a list of products requiring mandatory certification, as well as the regulatory authorities responsible for awarding it. The government will also be closely monitoring operator data, with a view to updating regulation by 2022 as the market develops.
How big is the potential here?
VM: Given the market has been out of action for more than 10 years, it's difficult to evaluate the size of what we're dealing with today. With the gambling market peaking at $1.4 billion in revenue in 2008, we're dealing with a respectable benchmark. Conservative estimates put the expected GDP boost at close to $100 million dollars for the first year, which is enough to be taken seriously.
These figures also clearly show that the legalisation of betting causes a significant increase in economic activity. A well-formulated legal framework protects players, creates jobs and drives growth, for which we are strong proponents.
How would you define the typical Ukrainian player? What kind of demographics are we dealing with?
VM: When it comes to assessing player preferences, strong local knowledge is critical. Just as we've seen in other territories, it's going to be all about getting the balance of delivery just right. Prominent Ukraine-based suppliers such as us are going to be well positioned to evaluate the behavioural patterns exhibited by Ukrainian players; and we'll be looking to capitalise on our unique placement.
From what we can paint as a broad picture, the country's players share a lot of similarities with their European counterparts – typically a 35 to 54-year-old male. The difference is that, with a lower average income, total bet spends in Ukraine will be lower than those observed elsewhere on the continent. As a consequence, expect low-spend, high entertainment titles to perform strongly.
How accustomed are they to online casino?
VM: The more than decade-long national ban on gambling means that most players will generally be unfamiliar with it, which means that there needs to be marketing efforts to help players migrate. Accordingly, land-based casinos will likely continue to hold most of the market for the first few years as we go through the adoption process.
At the same time, mobile usage in Ukraine is rapidly spreading, with a market share that has tripled in the last three years alone. Over 70% of internet usage is now coming from mobile in Ukraine, which shows how important a mobile-first strategy will need to be here. Digital adoption here for iGaming is definitely going to come via mobile rather than desktop and given how tech-savvy the population is, there's plenty of potential.
And how about slots in particular?
VM: Online slots offer that classic gaming experience that arguably made Vegas great all those years ago. The same can be said for any new market – and any operator worth their salt is going to make sure they have the industry's top suppliers in their stable. Of course, this will be a particular plus if they're also based locally such as ourselves! I'm sure our development team can't wait to get stuck into one or two Ukrainian-themed titles in the near future to really bring a feel of home.
Take us through the process – what does a game supplier need to get online in Ukraine?
VM: So far, the Ukrainian government has only set out requirements for operators, with suppliers still awaiting the list of mandatory B2B licenses and game certificates that are needed to go live. Once this information is received, our preparations will commence.
Regulatory approval is likely to depend on the commercial reputation of the company in question, which puts Evoplay Entertainment in a strong position given our local presence. I think if we look for a comparative style of entrance requirements, then we're probably looking at internationally recognised certification or similar – much as you would expect for many European markets.
What does it mean for local suppliers such as yourselves? What are your plans?
VM: For a Ukrainian company like us, the legalisation of Ukraine's gambling sector is an opportunity to show players in our native territory what we are all about. With an understanding of the country's culture that only local knowledge can bring, we are ideally placed to become one of the market's standout suppliers.
But this doesn't just mean creatively speaking – our time-to-market can likely be fast accelerated too. I also expect, circumstances safely permitting, that we will be able to conduct more face-to-face meetings and attend more local trade shows than our competitors.
Who do you expect to be the biggest commercial players here?
VM: The newly regulated Ukrainian market represents an exciting prospect for some of our industry's biggest names. We've already seen a surge in interest from our foreign partners, and with over 26 million potential customers up for grabs if we're talking internet users, this will only increase in the future.
We'll likely see a combination of big-name brands staking their claim with the usual roster of titles, along with the smaller, agile suppliers like us looking to provide operators with a more customised approach to the market.
And finally? Give us a snapshot as to how you see the first year here once we're ready to go?
VM: In all seriousness – having seen the plans and what's on the table, I think it's in the Ukrainian government's interest to provide a fair playing field for foreign and local brands, and the bill looks like it's shaping up to do just that.
If we look at LatAm's recent regulatory developments to compare, everyone will no doubt be hoping for a pro-active Colombia based model similar to the stellar work done by Coljuegos, which has set a shining example. I have no doubt that this will be possible – and having seen how well Croatia, the Baltics and Romania have performed in recent years, I expect to see a market that offers player protection and a fair playing field for all.
As to how the market will look – it's hard to define. While we can use other European markets as a benchmark, we are dealing with not only a very different culture to the likes of Italy and Romania for example. The Baltics are really the only similar regulated markets we can likely compare Ukraine to. With individual populations numbering as small as one million for Estonia, it does make things hard to compare to Ukraine's much greater population – so this is certainly a step into the unknown for many!
Ukraine Announces License Fees as per New Gambling Law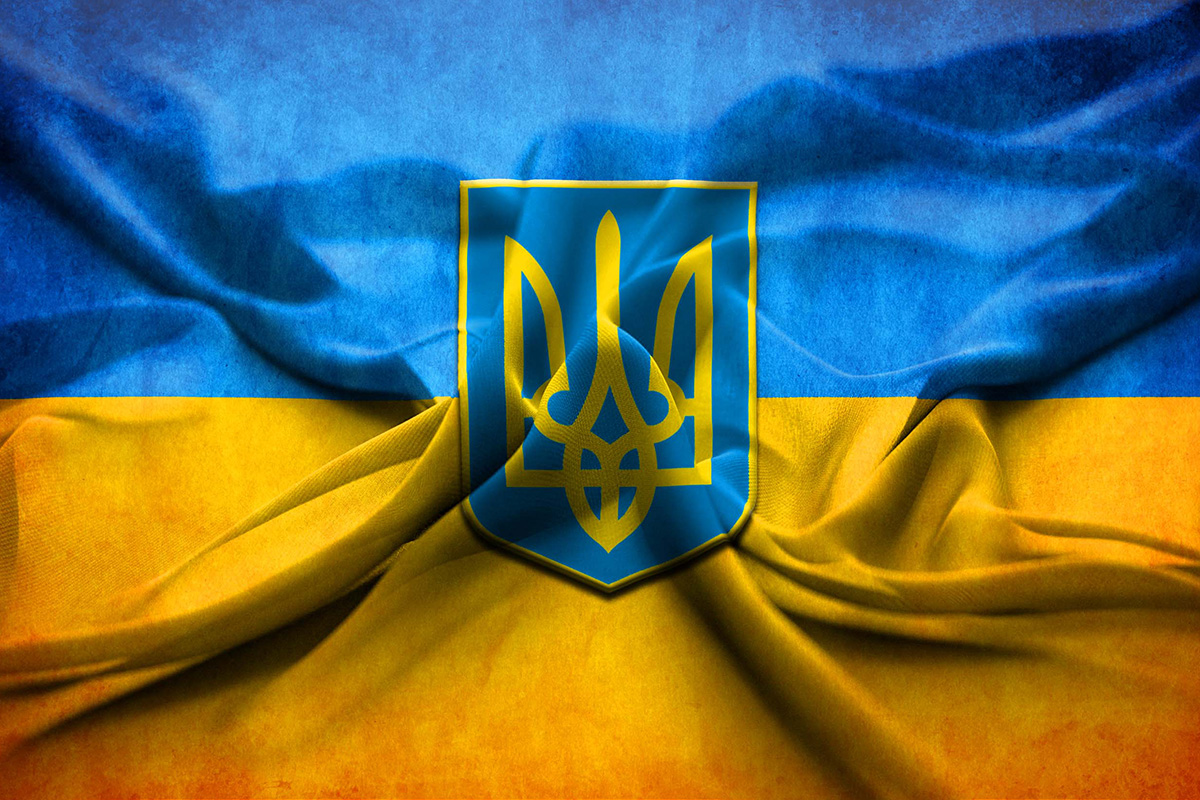 Reading Time:
< 1
minute
Ukraine's new gambling legislation would allow the functioning of ground casinos in five-star hotels in the capital city of Kyiv and four-star hotels in regions. The license fee for Kyiv would be $ 2 million for hotels with a capacity of more than 150 rooms and $ 1 million for hotels with a capacity of over 100 rooms but less than 150 rooms.
All star hotels above three stars can host slot machine facility. The license fee for slot machines would be $ 250000 and $ 100 per month for each slot machine. The facilities can use 50-250 machines with a single license.
Online casinos too will be permited. License fee would be $ 230000 or $ 1.150 million for 5 years for one website.
Both online and offline bookmaking activities also will get the nod. The license will cost $ 1 million a year plus $ 500 per month.
Three lottery licenses are also available over an auction process where bidding for each will start from $500000. The facility will not have video lottery terminals and other visualization devices.
Online poker license will also be issued at $ 170000 per website.