Popular Gambling App Exposed Millions of Users in Massive Data Leak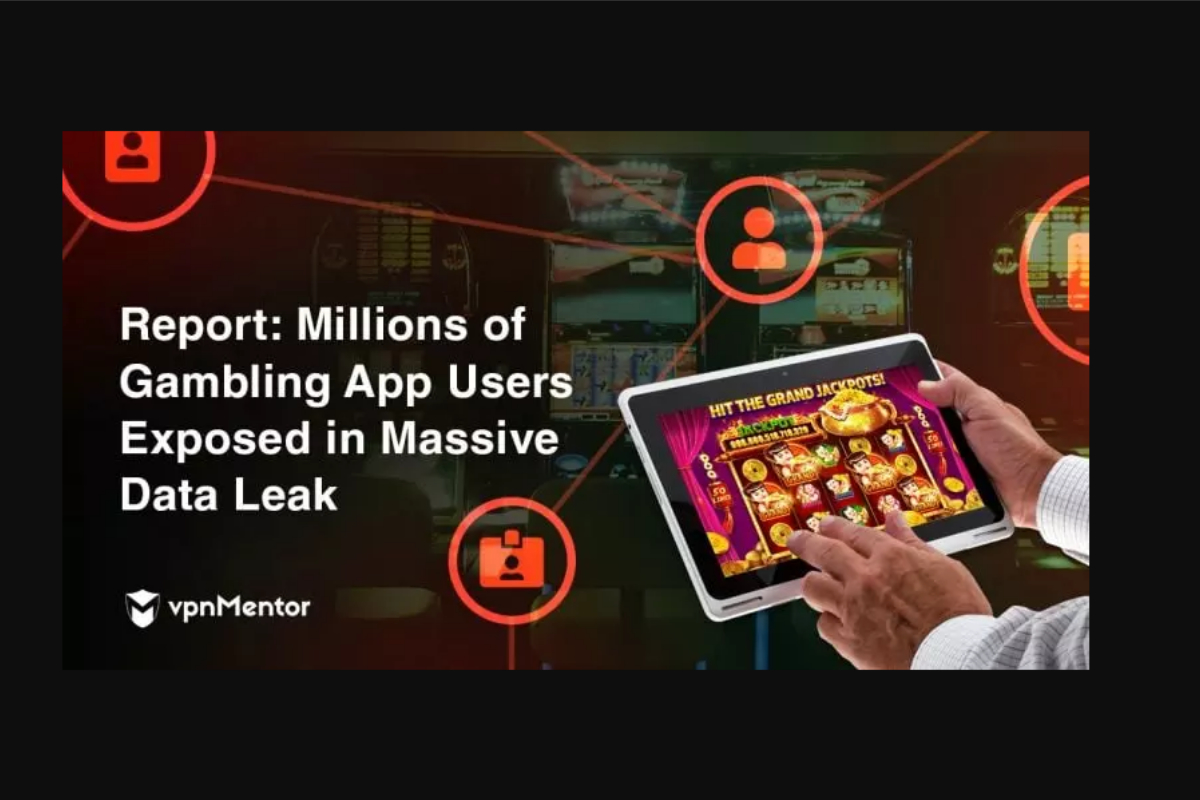 Reading Time:
5
minutes
Led by Noam Rotem and Ran Locar, vpnMentor's research team discovered a data breach on casino gambling app Clubillion.
The breach originated in a technical database built on an Elasticsearch engine and was recording the daily activities of millions of Clubillion players around the world.
Aside from leaking activity on the app, the breached database also exposed private user information.
With this information publicly available, Clubillion's users were vulnerable to fraud and various online attacks with potentially devastating results.
Company Profile
Clubillion is a free online casino game available for iOS and Android, offering players 30+ free slot games. While each app is listed under a different developer – Ouroboros on iOS and T7 Games on Android – these are most likely owned by the same company.
Both versions of Clubillion were released in 2019 and became instant hits. Each is now ranked the #1 'social slots' casino app on Google Play and the App Store, with a 4.8 star on both.
Timeline of Discovery and Owner Reaction
Sometimes, the extent of a data breach and the owner of the database are obvious, and the issue quickly resolved. But rare are these times. Most often, we need days of investigation before we understand what's at stake or who's leaking the data.
Understanding a breach and its potential impact takes careful attention and time. We work hard to publish accurate and trustworthy reports, ensuring everybody who reads them understands their seriousness.
Some affected parties deny the facts, disregarding our research, or playing down its impact. So, we need to be thorough and make sure everything we find is correct and accurate.
In this case, the database was built on Elasticsearch and hosted on Amazon Web Services (AWS), with Clubillion's name on its apps, and links to assets owned by the company.
Once Clubillion was confirmed as the owner of the database, we reached out to the developers. While awaiting a reply, we also contacted AWS with details of the leak. It was closed a few days later.
Date discovered: 19th March 2020
Date vendors contacted: 23rd March 2020
Date of contact with AWS: 31st March 2020
Date of Action: Approx. 5th April 2020
Example of Entries in the Database
Clubillion's exposed database contained technical logs for millions of Clubillion users around the world, on both iOS and Android devices. Every time an individual player took any action on the app, a record was logged. Examples of records include:
"enter game"
"win"
"lose"
"update account"
"create account"
During our investigation of the database, new entries continued to appear continuously. We estimated an average of approximately 200 million records per day – and sometimes, considerably more.
In total, this amounted to over 50GB of exposed records in the database every single day.
Within many of these records, were various forms of user Personally Identifiable Information (PII) data, including:
IP addresses
Email addresses
Winnings
Private messages
This data breach was truly global, with millions of records originating from Clubillion's daily users all over the world. The following list is just a sample of countries affected, along with the average number of daily users from each country:
USA – 10,000+
UK – 2,475+
France – 1,650+
Israel – 408+
Germany – 1,582+
Spain – 1,026+
Italy – 2,407+
Netherlands – 622+
Australia – 6,251+
Canada – 7,792+
Brazil – 3,859+
Sweden – 191+
Russia – 547+
Other countries affected included Uzbekistan, India, Poland, Romania, Vietnam, Lebanon, Indonesia, Philippines, Pakistan, Thailand, Austria, Hungry, and Latvia.
As you can see, on a single day, 10,000s of individual Clubillion players were exposed. Each one of these players could be targeted by malicious hackers for fraud and cyberattacks – along with millions more whose records were also contained in the database.
Data Breach Impact
Studies have shown that free gambling and gaming apps are especially prone to attacks and hacking from cybercriminals. They are routinely targeted for theft of private data and embedding malicious software on users' devices.
Despite their popularity, gambling and casino apps often lack transparency, and it can be impossible to know what steps they're taking to prevent cybercriminals successfully targeting their users.
One study of 23,000 free gambling apps found that: 3,200 posed a 'moderate risk' to users; 379 had known security vulnerabilities; 52 contained malicious software.
Any of these issues could be exploited to target app users in a wide range of frauds and cyberattacks, and Clubillion is no different.
With the exposed user PII and knowledge of their activity on the app, hackers could create elaborate schemes to defraud users. For example, some entries also included transaction errors for attempted card payments on Clubillion.
With the information in these transaction errors, hackers could target users with phishing campaigns, with the following aims:
Trick them into providing their credit card details
Trick them into providing additional PII to be used against them in further fraud
Clicking a link that embeds malware, spyware, or ransomware onto their device.
If cybercriminals used Clubillion to embed malware or similar onto a user's phone, they could potentially hack other apps, access files stored on the device, make calls, and send texts from the hacked device. They could even access a user's phone contacts and steal the PII data of their friends and family.
Worse still, as people across the globe now find themselves under quarantine or self-isolation, as a result of the Coronavirus pandemic, the impact of a leak like this is potentially even more significant.
Clubillion stands to gain many new users, along with regular users playing more frequently. Hackers will be aware of this and looking for opportunities to exploit any vulnerabilities in the data security of such a massively popular app.
Had criminal hackers discovered Clubillion's database, they could have targeted millions of people around the world, with devastating results.
Impact on Clubillion and it's Developers
The most immediate risk for Clubillion is the loss of players. Data security is a growing concern for everyone these days, and this leak could turn many players off the app. Clubillion is not unique, and players have plenty of other choices for free gambling apps.
With fewer players, Clubillion will lose advertising revenue and reduced profits.
As many of Clubillion's players reside within the EU, the app is under the jurisdiction of GDPR. The rules of GDPR also apply to apps, and Clubillion will need to take specific actions to ensure the regulatory body in charge doesn't reprimand it.
Finally, Clubillion could also potentially be removed from Google Play and the App Store. Both Apple and Google are clamping down on apps that pose a risk to their users, removing apps embedded with malware, and taking data leaks much more seriously.
Each of these outcomes has a different likelihood of happening, but they would all negatively impact Clubillion's revenue and business.
Advice from the Experts
Clubillion's developers could have easily avoided this leak if they had taken some basic security measures to protect the database. These include, but are not limited to:
Securing their servers.
Implementing proper access rules.
Never leaving a system that doesn't require authentication open to the internet.
Any company can replicate the same steps, no matter its size.
For a more in-depth guide on how to protect your business, check out our guide to securing your website and online database from hackers.
For Clubillion Users
If you play on Clubillion and are concerned about how this breach might impact you, contact the app's developers directly to find out what steps it's taking to protect your data.
To learn about data vulnerabilities in general, read our complete guide to online privacy.
It shows you the many ways cybercriminals target internet users, and the steps you can take to stay safe.
How and Why We Discovered the Breach
The vpnMentor research team discovered the breach in Clubillion's database as part of a huge web mapping project. Our researchers use port scanning to examine particular IP blocks and test different systems for weaknesses or vulnerabilities. They examine each weakness for any data being leaked.
Our team was able to access this database because it was completely unsecured and unencrypted. 
Whenever we find a data breach, we use expert techniques to verify the owner of the database, usually a commercial company.
As ethical hackers, we're obliged to inform a company when we discover flaws in their online security. We reached out to Clubillion's developers, not only to let them know about the vulnerability but also to suggest ways in which they could make their system secure.
These ethics also mean we carry a responsibility to the public. Clubillion users must be aware of a data breach that exposes so much of their sensitive data.
The purpose of this web mapping project is to help make the internet safer for all users.
Gaming Innovation Group signs platform agreement with Bet Seven Online Ltd.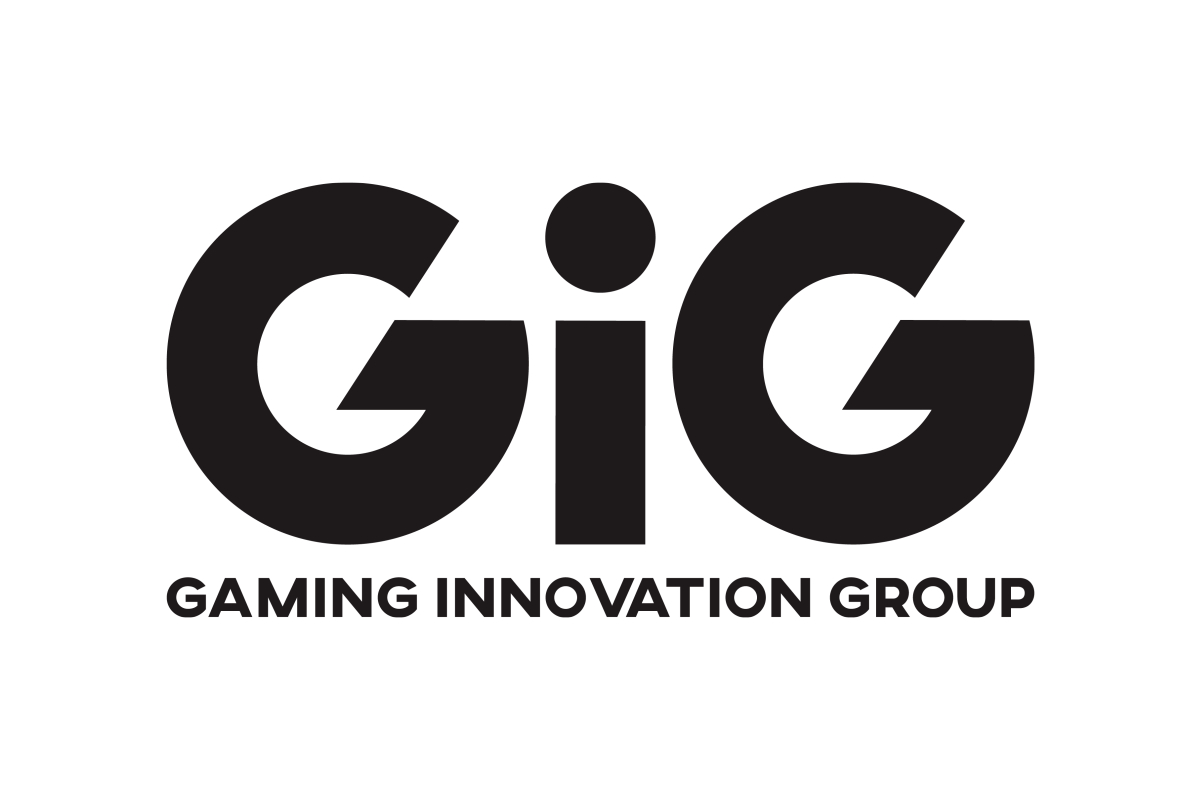 Reading Time:
2
minutes
Gaming Innovation Group Inc. (GiG) has today signed a long-term agreement with Bet Seven Online Ltd for the provision of GiG's platform, frontend development and managed services to launch its first brand, SuperSeven. The agreement is based on a fixed fee model and has a duration of minimum three years with automatic extension for an additional two plus one years.
Bet Seven Online Ltd. is a privately owned company operated by a team that have achieved great success in both offline and online casino operations. The company's first brand, SuperSeven, will be launched with the aim of providing an instant, immediate and meaningful reward engine alongside an unparalleled level of service to its customers. SuperSeven will look to utilise proven elements of gamification that enhances the core gameplay whilst allowing customers to use their skills and perception to win significant prizes for themselves and others.
The casino offering is expected to launch in H1 2021, and this partnership is expected to make a positive contribution to GiG's revenues from H2 2021 onwards. SuperSeven will be operating under their own license.
Christopher de Lima, Chief Executive Officer of Bet Seven Online says, "I am so very pleased with the process in working with GIG who are clearly the best platform for our requirements. Recruiting Tim Parker as Chief Operations Officer has been pivotal with our aim in developing the right culture with initially a small team who are all highly regarded in the online industry."
Tim Parker, Chief Operations Officer for Bet Seven Online says, "We had a very specific product aim and end-user experience in mind when we started to search the market for a platform. It became clear very early on that GiG could provide not only the platform, but the tools and service set that we would need to build a truly unique offering that will be new, exciting and stand out from an increasingly crowded marketplace. I am really looking forward to launching SuperSeven on the GiG platform and working closely with them to achieve a market-leading position."
Richard Brown, Chief Executive Officer of GiG says, "Bet Seven Online Ltd has a team of proven, industry veterans driving its business, whose concepts and attention to detail around customer experience and player safety compliment GiG's own values.  I am delighted that they have chosen our platform, frontend technology and managed services for their new casino brand. We are looking forward to a long term and successful relationship with our new partner." 
Week 43/2020 slot games releases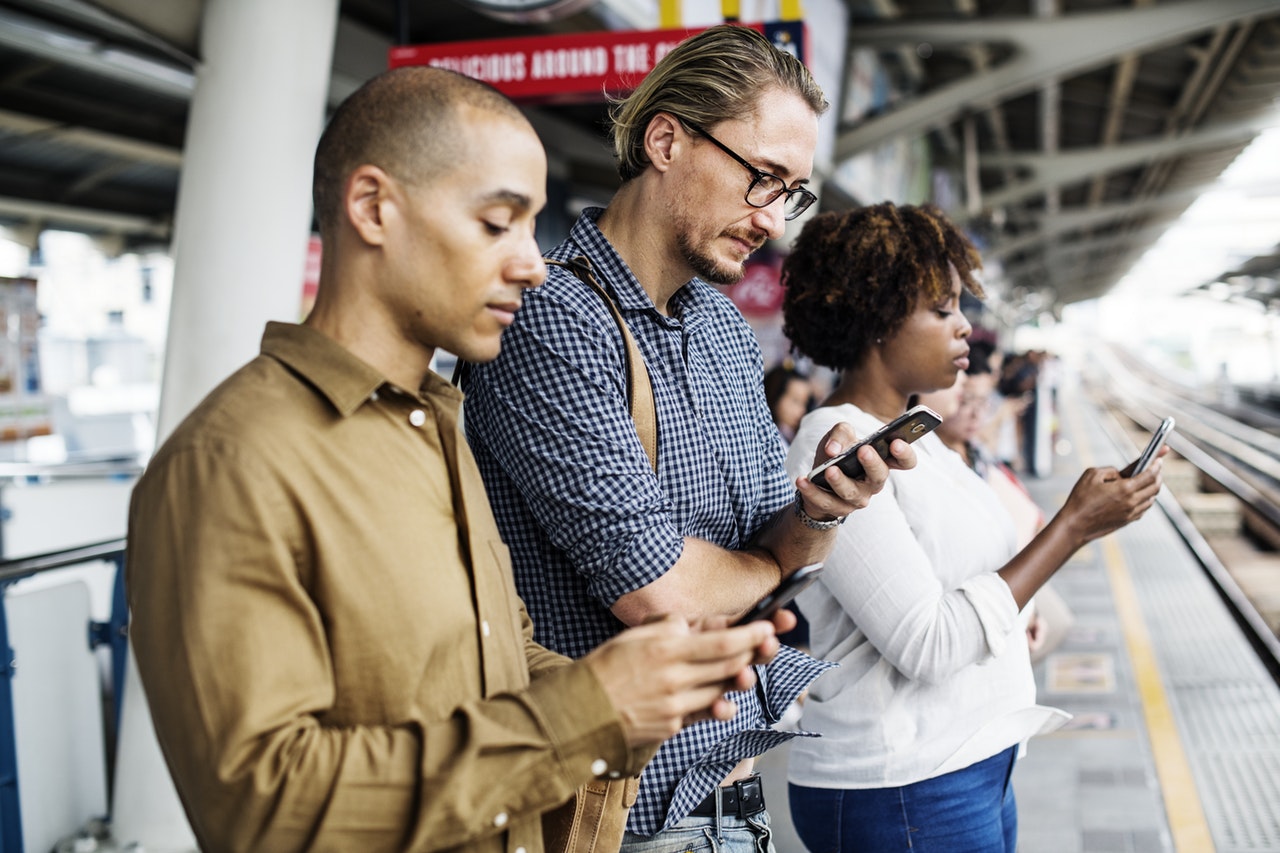 Reading Time:
7
minutes
Here are this weeks latest slots releases!
MGA Games, a company with expertise in developing localised slots for global operators, launches Ismael Beiro, its latest slot from the Spanish Celebrities range. The star of the game is part of television history, having won the first edition of Big Brother, the longest running reality TV show in Spain. In his debut in the world of slots, Ismael is accompanied by his inseparable friend Ivan Armesto, whom he first met in the Big Brother house and has since gone on to share numerous adventures with over the years. Together they offer users a chance to enjoy this new and immersive slot like never before, which boasts a loading speed that will guarantee a unique gaming experience.
Endorphina invites its fans to go inside of its spooky new slot that's being released just in time for the Halloween season! 100 Zombies is a 5-reel, 4-row slot with 100 pay lines, that has stacked wilds and a free spins feature. The symbols are typical characters that possible to find in real zombie apocalypse: the gang of brave fighters – an old grumpy man, a young fearless male and an adventurous girl. Against them are all kinds of zombies. The vault is a wild symbol that substitutes for all symbols, except for the scatter. The biological hazard sign is a scatter symbol. 3 scatters will give you 10 free spins with stacked wilds. The free spins could be also retriggered.
Expanse Studio has been on a roll with its slots lately. The Forest Rock slot is another proof of it. By combining two fun themes such as forest animals and rock music, the latest release by the Maltese studio may end up its finest. A game with 15 fixed paylines and an RTP of 96.07%, Forest Rock showcases all of the studio's strengths. It's a simple slot for beginners and a fun hit for high rollers. Thanks to the exciting gameplay and fun features, you will rock the reels in this forest. You can try the game for free or real money at Meridianbet casino and win big if you're lucky.
iSoftBet, the leading online games supplier and content aggregator, has released haunting hit, Phantasmic Fortunes, just in time for Halloween. The slot, exclusive to LeoVegas from the 14th-21st October,  is the first to feature iSoftBet's Xpanding Ways mechanic, which sees more spaces open up on the reels if a diamond appears, increasing the paylines from 243 up to a maximum of 7,776. If any orb prizes are triggered, then the base game resets to its original 5×3 format, while also revealing new rewards that players can aim to reach with the expanding reel. To start the free spins round, three bonus symbols are required to land on any spin, or players must reach a bonus round prize orb in gameplay, where the orbs are significantly boosted in value, with some offering up to 1,000x cash value, among other thrilling prizes.
GAMING1 has unveiled its latest engaging title, Mega Spinner. In this slot, when a trio of Bonus symbols appears on the grid, players can spin three wheels in one, with the first awarding a prize, the second multiplying it and the third determining the number of Mega Spin Bonus Games that take place.  At the end of the game, landing two Bonus symbols triggers the Bonus Reel feature, providing another chance to enjoy an authentic casino experience with an innovative twist through the Mega Spinner Wheels.
RubyPlay has announced the launch of their brand new Chinese-themed slot He He Yang. Players can expect tranquillity, balance and prosperity as they travel to China in this captivating slot that's filled with ancient treasures like golden Jiaoqian coins, good luck symbols and more. The god of wealth will be their guide as they strive for fortune on the reels. He He Yang is a 5-reel slot that has a number of great features. When 6 or more gold coins appear, it triggers the Sunlight Spins' hold and respin feature that promises fantastic rewards. Landing 3+ scatters are the ticket to the free games bonus feature with extra wilds for even more wins or possibly the Sunlight Spins feature. Plus, to boost winnings even further, wilds offer a chance to play the Jackpot Pick bonus.
New from Microgaming comes Tarzan® and the Jewels of Opar™, a high-energy five-reel, 20 payline video slot packed with thrilling features and punchy animation. This is the latest collaboration between Microgaming and Gameburger Studios, an independent developer of exclusive premium gaming content. Following a wildly successful two-week exclusivity period with select operators, the game is now live across the Microgaming network from Tuesday 20 October. Follow Tarzan® as he returns to Opar™, a lost city buried deep in the jungle, in search of hidden treasure. Jewel scatter symbols appear on every reel, with three or more scatter symbols triggering up to seven levels of Scatter Jackpots up to a maximum 5,000x the player's bet!
The latest creation from Play'n GO hit the market this week, with the artistic new slot 5-reel slot Madame Ink. With artwork directly inspired by actual tattoo designs; Madame Ink brings a magical quality to a form of art which means so much to so many people across different countries and cultures. It is the popularity and significance of tattoos that make it a theme that feeds directly into the way Play'n GO approach their game design. The slot provider has made no secret of the fact that while different games may resonate more strongly with certain audiences, the design and gameplay will always appeal to all types of players. In this instance, body art has a significance and meaning in every corner of the globe worldwide.
Kalamba Games is inviting players to the magical realm of Purrsia, where mystical cats rule and players can chase huge potential wins in its latest fun-filled release Pawprints of Purrsia. The latest title to Kalamba's growing portfolio is a 5×3 slot with 10 paylines and is packed with features that are sure to have players purring with excitement. Pawprints of Purrsia includes the Bonus Wheel of Dreams, SpinBoost, Locking and Multiplier Wilds and three different Free Spins Bonus variants. Kalamba's signature feature HyperBonus is also included, which allows players to shortcut to the Bonus Wheel. The new release is distributed via the ORYX Gaming platform.
Playson has launched Book of Gold: Multichance, the latest addition to the company's popular series of Book of Gold titles. This classic Egyptian-themed slot has a 3×5 grid with 10 pay lines and incorporates the Buy Bonus feature, providing players with direct access to Free Spins at the value of 100 total bets. Free Spins can also be triggered within the Egyptian adventure by landing three Scattered-Wild Golden Books. Prior to the start of the mode, a special expanding symbol is selected at random and will fill the reels and pay regardless of bet lines when they appear.
Yggdrasil, the leading worldwide publisher of online gambling content, has unlocked the doors to the underworld in its latest Gigablox™ title, Hades. Featuring Yggdrasil's unique mechanic, the 6×6 reel can see a Gigablox™ land on any spin with any symbol transforming into giant blocks that lead to big wins. Set in the ghoulish underworld realm of the King of the Dead, Hades is packed with devilish delights, including the Wild Hunt feature, which sees the Lord of the Underworld dive into the reels turning symbols into wilds for even more opportunity to claim big prizes. To trigger the Free Spins mode, players need to find five or more scatter symbols, with the biggest Gigablox™ symbols bringing up to 16 scatters in one go. Every spin triggers the Wild Hunt while Hades will also battle all high symbols. The more battles are won, the more the Cerberus Multiplier will increase, with up to 10x multiplier values available throughout the Bonus Feature.
The lush green valley of the Celts is the stunning backdrop for Celtic Spirit Deluxe, the majestic new release from Stakelogic, which forms part of the company's game licensing partnership with Reflex Gaming. The collaboration with the innovative UK land-based developer sees a number of their most popular titles reimagined for the online iGaming market, including classics such as Lucky Mushroom and Eureka Einstein Moments. Get into the spirit of the celts in this 5×3, 20 winline slot and keep a watch for the awe-inspiring and beautiful Celtic Princess as she triggers 6 free spins in this dazzling cinematic slot reproduction of the original classic from Reflex. During free spins, the mini reel becomes active and further adds to the excitement by promising extra wilds and extra free spins to delight the user. Free spins begin with the central symbol of the reels transforming into a sticky wild, which is then locked in place for the duration of the free spins.
Euro Games Technology continues to reap success on the Spanish B2 Saloon market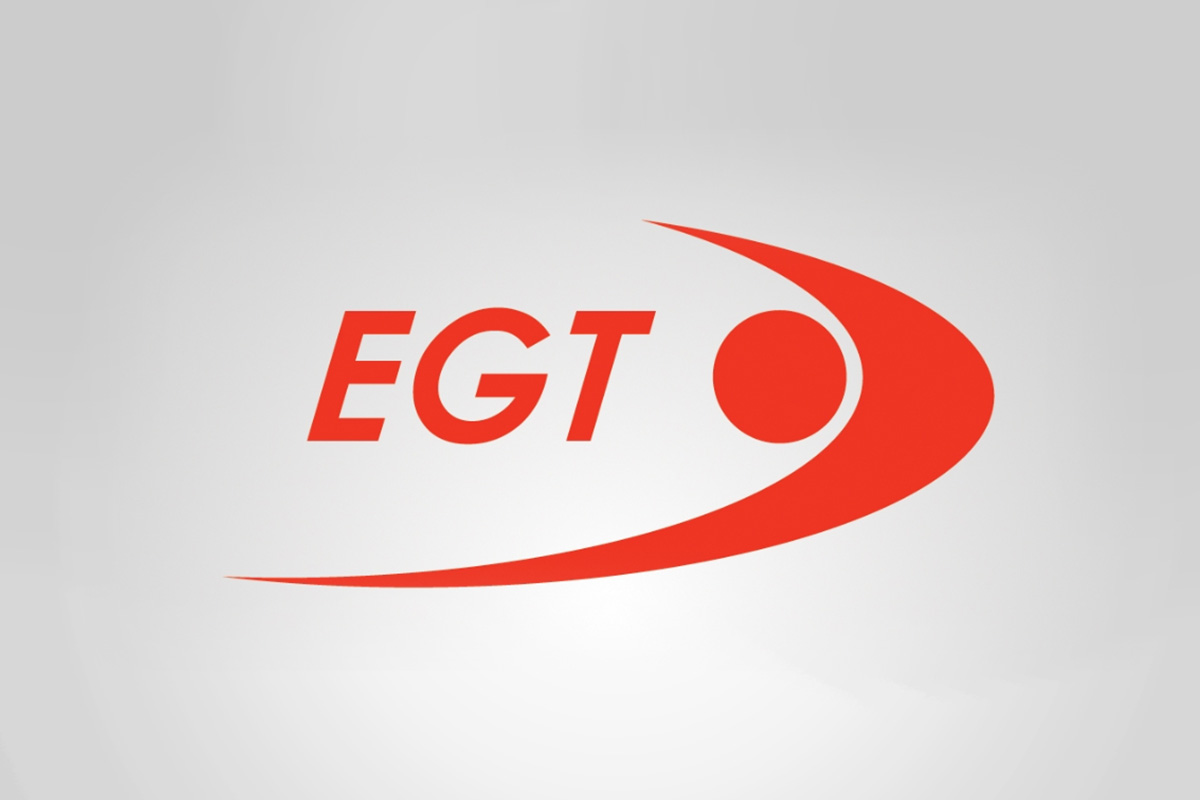 Reading Time:
2
minutes
Euro Games Technology keeps on gaining speed on the B2 Saloon market in Spain. Soon after the company received certification for its respective products and made its first installations, it is now expanding its reach in the sector, delivering to two more operators. "In July and August we completed our setup work at Orenes Group's gaming hall in Lleida and Repris Group's Salon Sport, located in Barcelona commented Kristian Kostovski, director of EGT Spain. "We have worked with Orenes for years mainly for their casinos – land based and online. Now we are glad to be of service also for their B2 Saloon business and I hope that the recent installations will be the first of many to build on their image of one of the most impactful and respected participants in our industry."
Repris Group, on the other hand, is a new customer for EGT. It operates establishments in Catalonia and Valencia striving for the best quality of its services and so looking for the gaming machines that may secure it. "They chose us, as we have already achieved very good presence in Spain in the casino sector and because the design and ergonomics of our cabinets, the attractive graphics and sounds of our games and the user-friendly interface are standing out," continued Mr. Kostovki. "So they expected our B2 Saloon products certification as an opportunity to start a partnership and I am confident that we will be able to meet their expectations".
The delivered slot model to both Orenes Group and Repris Group is the newly developed P-27/27 St Saloon, combined with the varied Orange Collection Saloon multigame. The cabinet's 27-inch widescreen high-resolution monitors are frameless and the main is with integrated touchscreen. An overhead multimedia topper of the same size is raising the overall attractiveness of the machine. The intelligent LED illumination alongside the model's body changes its colors, according to the activated game and together with the high-quality stereo sound creates a cheerful atmosphere for the players. The cabinet's design is based on the concept of maximum comfortable interaction with the available gaming content, while the multigame of 24 diverse fruity, Egyptian, mythical and fairy-tale themes is created for prolonged and most enjoying experience.
"It is just the beginning of our B2 Saloon market entry," shared Mr. Kostovki. "Our products for the gaming halls are based on EGT's casino proven approach and are tailored to the specifics of the market, so we are able to provide our customers with a high-performing solution." The office in Spain keeps receiving an increasing number of inquiries for its B2 Saloon machines and has already scheduled a number of installations in establishments across Spain till the end of October.