Mobile Augmented Reality Market to Reach US$ 24 Bn by 2030 as Pandemic Pushes Users to More Virtual Experiences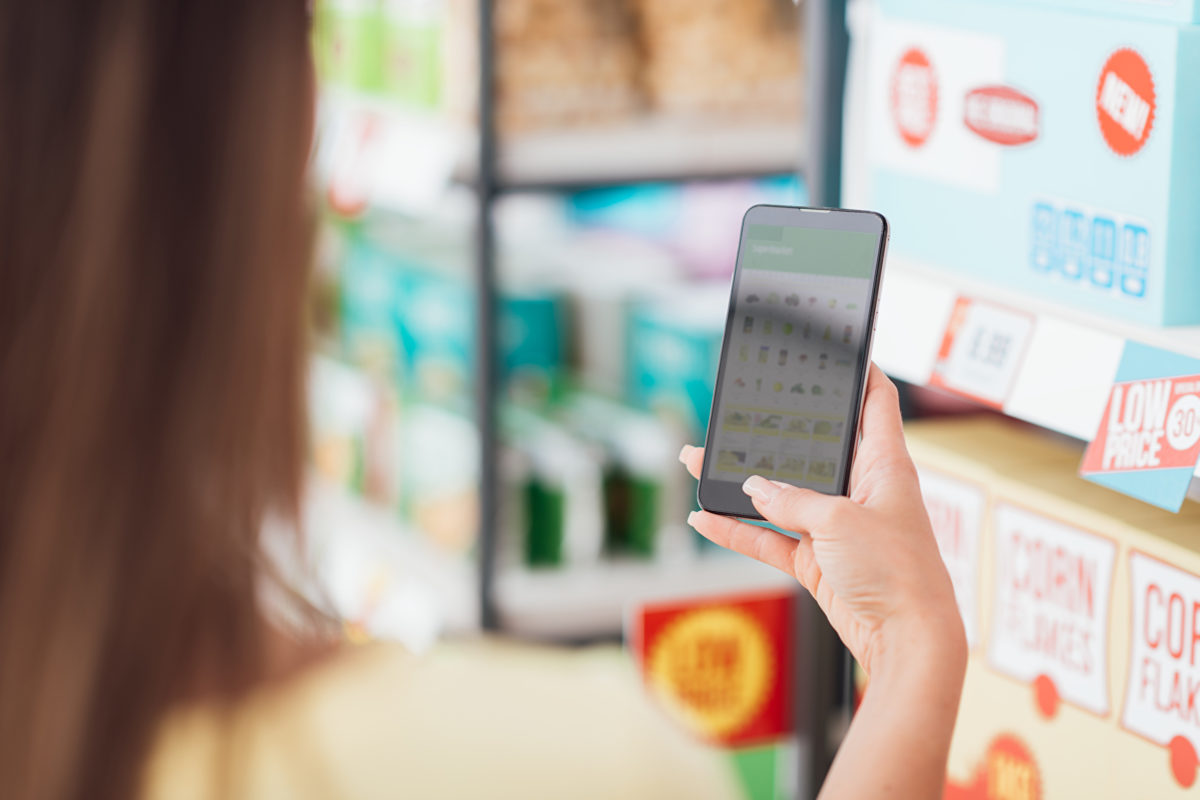 Reading Time:
3
minutes
The credit of unstoppable pace of mobile augmented reality (AR) market significantly goes to the creative industry. Inclusive of video games, live events, retail, and video entertainment, this side of business has definitely challenged mobile augmented technology, pushing it to deliver better solutions. Designed to create immersive experiences, mobile augmented reality has won a special place for game makers. Launch of sophisticated, intricately designed multiplayer games have truly utilized the real potential of solutions presented by this market.
The explosive growth of mobile augmented reality is completely attributable to unprecedented use of smartphones and tablets. From remote places to urban landscapes, mobile AR has made an enormous contribution in changing the way experience museums, office spaces, and games. Since innovations such as Google Glass, the world of mobile AR has evolved to be a part of many other sectors, changing the game for military trainings, healthcare consultations, and learning experiences.
In this light of these factors, study predicts that the global mobile augmented reality market estimated to reach US$ 3 Bn in 2020, surge at a whopping CAGR of 23.2% during the forecast period of 2020 to 2030.
Key Takeaways of Mobile Augmented Reality Market Study
East Asia to lead the race in the global mobile augmented reality market at a CAGR of 27.2% between the forecast years of 2020 and 2030
Gaming segment anticipated to retain its leading position with a share of 28% by the end of 2030
Smartphones and tablets to revolutionize educational experiences with integration of mobile AR
Services segment to leap ahead at a CAGR of 24.6% during the forecast period as AR design and development, integration and development, and support services find applications across verticals
"The mobile augmented reality market in East Asia is expected to grow at a high CAGR as sales of smartphones with AR apps remains exponential. This eliminates the need for additional hardware to support this technology, which is expected to drive the expansion of mobile AR technology in the region. Mobile augmented reality has also become the new medium for game developers to focus on creative immersive experiences to create a high value proposition for the end use, "says an analyst.
COVID-19 Proves Positive for Mobile Augmented Reality Market
The COVID-19 pandemic has deepened the chasm of economic crisis, making the global population rethink education and entertainment in many ways. With no live events to attend, cancelled sporting events, and uncertainty looming over reopening of colleges and schools, mobile augmented reality found its opening to a plethora of opportunities.
The importance of AR has also surged in healthcare consultations as medical professionals and patients are seeking safety first. Furthermore, a quantum leap in online gaming, schooling, and entertainment as artists are taking gigs online, have collectively resulted in a special demand for mobile AR. Biggest chunk is definitely consumed by the online gaming industry, which has been the strongest pillar of the entertainment during the stringent lockdowns.
According to a study, the mobile augmented reality market will grow 6%-8% by Q3 2020 in the given circumstances.
E-commerce to Enhance Demand for Mobile Augmented Reality
The growing e-commerce industry has been identified as key contributor to the increasing adoption of mobile augmented reality. Integration of mobile augmented reality by retailers to make it more accessible for customers to purchase the right item. Augmented reality helps users to view their products in 3-D, life-like projections in real-time through smartphones and tablets.
Mobile augmented reality offers retailers the opportunity to improve the consumer shopping with real-life experiences. With an augmented reality app, an e-commerce retailer can create a virtual table with a different range of products, projecting it on the customer's living room. The growing number of purchases via mobile devices and shoppers using smartphones in-store is increasing the demand for mobile augmented reality.
Such enhancement of consumer engagement is projected to bode well of the market in the forecast period.
These insights are based on a report on Mobile Augmented Reality Market by Future Market Insights

Online Casino Industry Trends and Growth 2020/21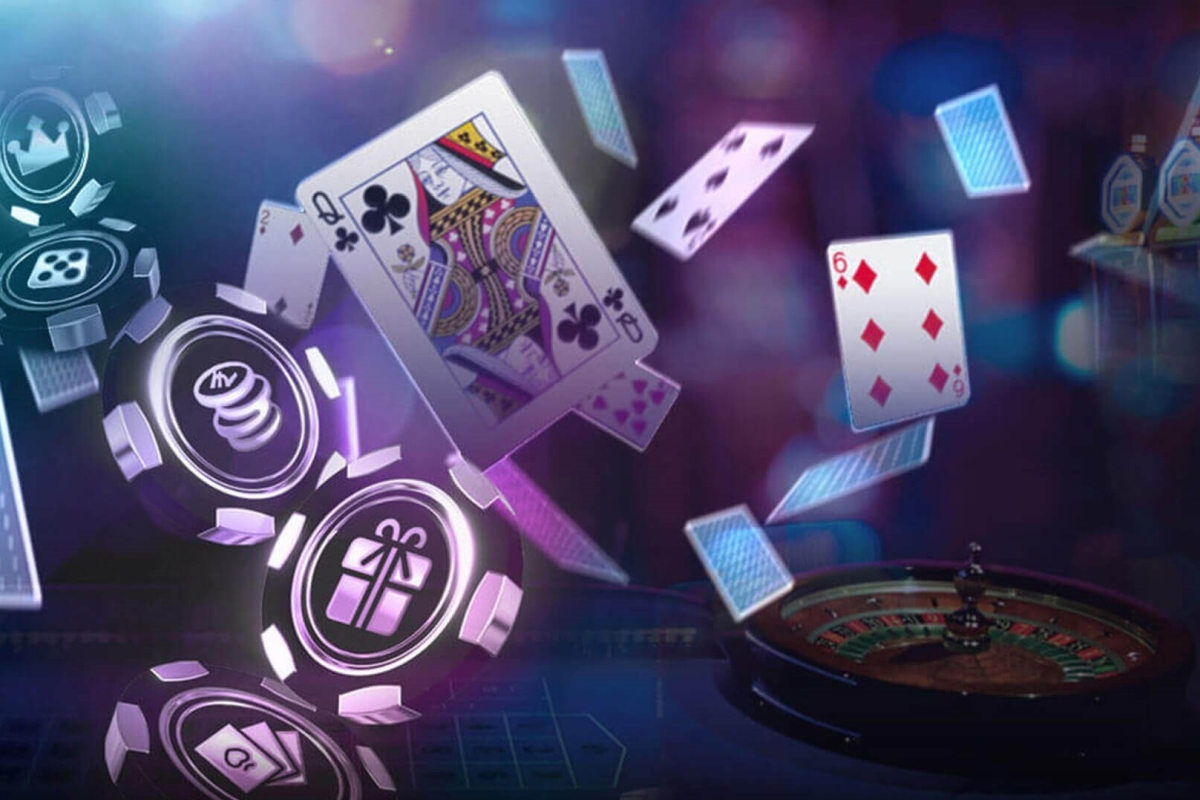 Reading Time:
3
minutes
The online gambling industry has grown beyond the limits of our imagination, thanks to the internet and advancement in technology. Europe's online gaming has particularly undergone exponential growth with many countries emerging as important online-gambling markets, including the UK, Germany, Italy, Switzerland, among others. Looking at new casinos the trend points upwards as well during 2020 and 2021 estimates as well. One of these launches is the casino operator Winny that been rumoured to go live go live for a couple of month now.
According to the European Betting & Gaming Association (EBGA), technological innovations have made it possible for European consumers to access e-gaming sites anytime, anywhere. The betting association also reported that Europe's online gambling industry has an annual growth rate of 10%. In 2018, the gross gaming revenue of the continent's online industry was EUR22 billion, and the market value is expected to reach EUR29.3 billion in 2022.
Reasons for the Rapid Growth in EU Online Gambling Market
One of the reasons why the European casino and gambling industry is gaining ground at a high rate is because the continent is home to some of the strictest licensing bodies in the global betting and gambling sector. Together with EBGA, The Malta Gaming Authority and The UK Gambling Commission operate transparently, issuing licensure only to reputable and well-established gambling sites. That instils confidence among gaming buffs when placing their bets on these websites.
The creation of mobile-first gambling websites is another reason for the growth of EU online gambling. In 2018, virtually half of all casino bets (43%) were placed through mobile devices. A country like Finland, for instance, recorded a 10% growth in mobile gaming in 2018 – evidence that mobile play is bringing in significant revenue to the European market.
Online Gambling Trends in the EU 2020/2021
Currently, most online gaming enthusiasts prefer placing their bets through their smart mobile devices to land-based gambling destinations, such as casinos and bookmakers. Below are some patterns you can expect to see in the EU sector in 2021.
Game Plan Enhancements
With gambling websites aiming to tap into mobile gaming, the need to create pixel-perfect, HD games for smartphones has become more critical than ever. This trend has expanded drastically in recent years. Consumers can access the same game quality through gaming apps as they would when they visit a casino website.
Furthermore, it has also led to live betting, where bettors can play against and alongside other players online. That compels gambling providers to enhance the game plans to offer an improved UX. For instance, live poker provides players with an opportunity to sit around a table with a live dealer and players with real-time chats and feeds.
The UK Leading the Sector
The online gaming market in the UK is provided by private providers and takes place within a highly competitive business environment. The UK Gambling Commission, formed by the Gambling Act 2005, offers strict gambling rules and regulations to ensure that online bettors and gamblers feel secure when wagering their money on these sites. According to a statistical report captured on Mordor Intelligence, 6% of consumers aged between 25-34 and 45-54 years visited an online gaming site at least once every 90 days, accessing casino games, online poker, bingo, sports betting, and lotteries. Some of the key providers in the UK expected to lead the market include 888 Holdings, Bet365, LeoVegas, and Casumo Casino.
Enhanced Reality Casinos
Augmented Reality (AR) is a relatively newer technology in the online gaming world. This innovation expands the physical world on your gaming screens with superimposed digital elements, creating the impression that one is actually gaming in real-world. The technology took off this year and is expected to gain more popularity in 2021. With the online gambling market being highly receptive of new technologies, AR is expected to offer players a 3D, 360-degree gaming experience without the need to differentiate between the physical and digital world.
GrooveGaming to supply HUB88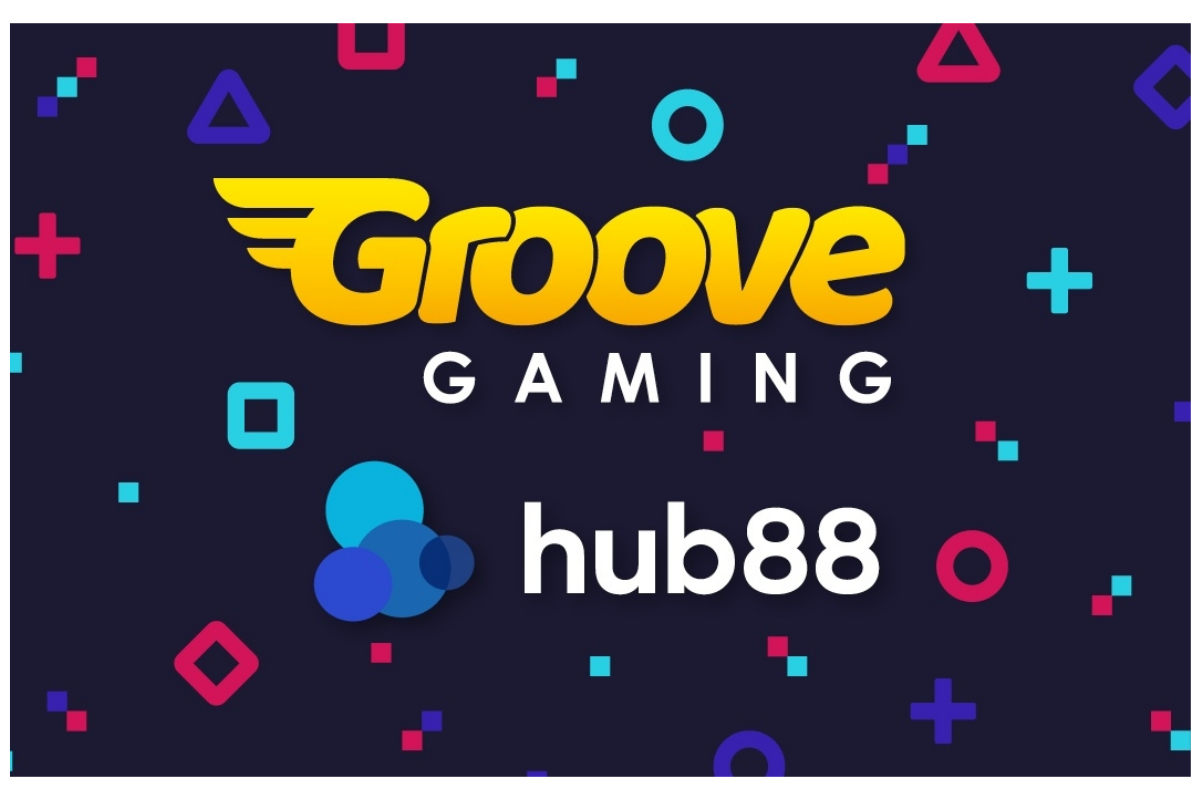 Reading Time:
2
minutes
This latest agreement sees aggregator GrooveGaming hit the headlines again with a deal to supply content to the Hub88 platform, following a whirlwind of announcements over the past 6 months, as GrooveGaming continues to expand rapidly on the back of some of the most robust technology in the iGaming industry.
Earlier this year, GrooveGaming was recognised as one of the '10 Best Innovative Technology Solution Providers of 2020′ by IndustryEra, firmly demonstrating that the aggregator's technology development is being acknowledged not only in the iGaming industry, but also from outside it.
Becoming the latest in a raft of new agreements entered into so far this year, the new partnership will see GrooveGaming's content integrated with the Hub88 platform.
GrooveGaming's powerful platform includes over 5000 casino games as well as a wealth of aggregated content ranging from slots, online casino and live casino, to poker and table games, that operators can access via easy integration to drive player engagement and revenue.
A major reason why GrooveGaming is becoming the aggregator of choice around the world is that GrooveGaming is powered by technology innovation which provides operators with the ability to activate a range of features that enhance customer experience and engagement, improve retention, encourage extended play and produce a higher yield.
GrooveGaming has significantly grown its presence throughout the last two years across key global markets and important regulated jurisdictions through partnerships with major online gambling operators. GrooveGaming is the aggregator of choice for a host of big industry names including EveryMatrix, iGP, Digitain, GoBet, ProgressPlay, Hub88, QTech, Alea, Quickfire, Max Entertainment and BetConstruct, amongst others.
Hub88 provides a simple and efficient integration platform which currently hosts over 3,000 games from over 40 providers, all available to its operator partners through a single API.
Vladimir Negine, Director at Hub88, said: "GrooveGaming has technology that we know delivers results and their games not only have proprietary features but they play well to international culture. Hub88's integration platform has now added a significant slice of content from some of the top providers and we're delighted to welcome GrooveGaming to the fold."
Yahale Meltzer, COO at GrooveGaming said: "The team at GrooveGaming are delighted to be getting started in this new partnership with Hub88, who have great brand muscles and a strong reputation in the cryptocurrency domain, which is an exceedingly good fit for our growth strategy. We're thrilled to be extending our global footprint further on the back of this new agreement with Hub88."
Wazdan sparkles with new hit Gem Splitter™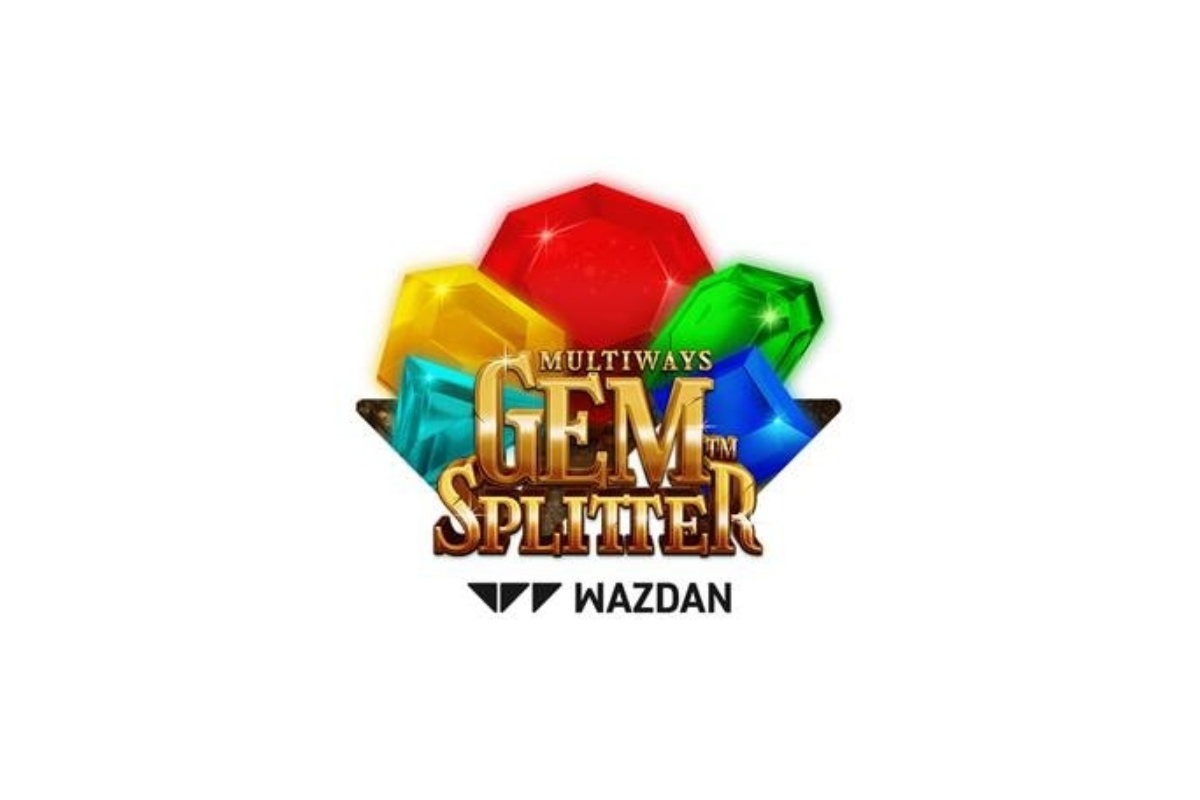 Reading Time:
2
minutes
Wazdan is inviting players to feast their eyes on the jewel-filled world of its latest title, Gem Splitter™.
The 5×3 title features the game provider's innovative Multiways mechanic, which offers a fantastic 59049 ways to win, alongside a Symbol Splitter Feature that can increase the number of elements in the winning combination from 5 up to 15!
Above the reels on the left a random symbol is displayed whilst on the right the game shows how the symbol will be split, be it vertically or horizontally, and into how many new symbols, with five different varieties possible.
If a symbol is divided horizontally, the payout of the winning combinations increases. The vertical split increases the number of ways to win from 243 up to 59,049.
The only symbols which can't be divided are Wilds and Scatters, with three or more Scatters triggering the 10 Free Spins session. During the Free Spins Round the special symbol awards an extra three spins every time it lands.
What`s more, in the bonus round the symbols are always being split into a combination that's most favourable to the player, splitting into four symbols in a 2×2 arrangement.
In certain jurisdictions there is also the option of progressing straight to the Free Spins mode with the Buy Feature. Players can also try Wazdan`s Gamble feature to double the win up to 7times.
Andrzej Hyla, Head of Sales at Wazdan, said: "We aim to develop diverse and engaging content with every new slot release, and Gem Splitter™ yet again pushes the boundaries of enjoyment.
"With the Multiways mechanic ensuring any spin has huge win potential and an immersive theme, we're very excited to add this to our portfolio.
"Our offering continues to provide content to players of all demographics and tastes and we can't wait to see how this is received by our fans across the world."
Gem Splitter™ is the latest title to use Wazdan's Multiways mechanic. The game joins the provider's impressive slot portfolio, which also includes recently released Reel Joke™ as well as fan-favourites such as Power of Gods™: Egypt and the Magic Stars series.