MGM Resorts International And GVC Holdings Commit To Second Round Of Investment In US Sports Betting And Online Gaming Platform BetMGM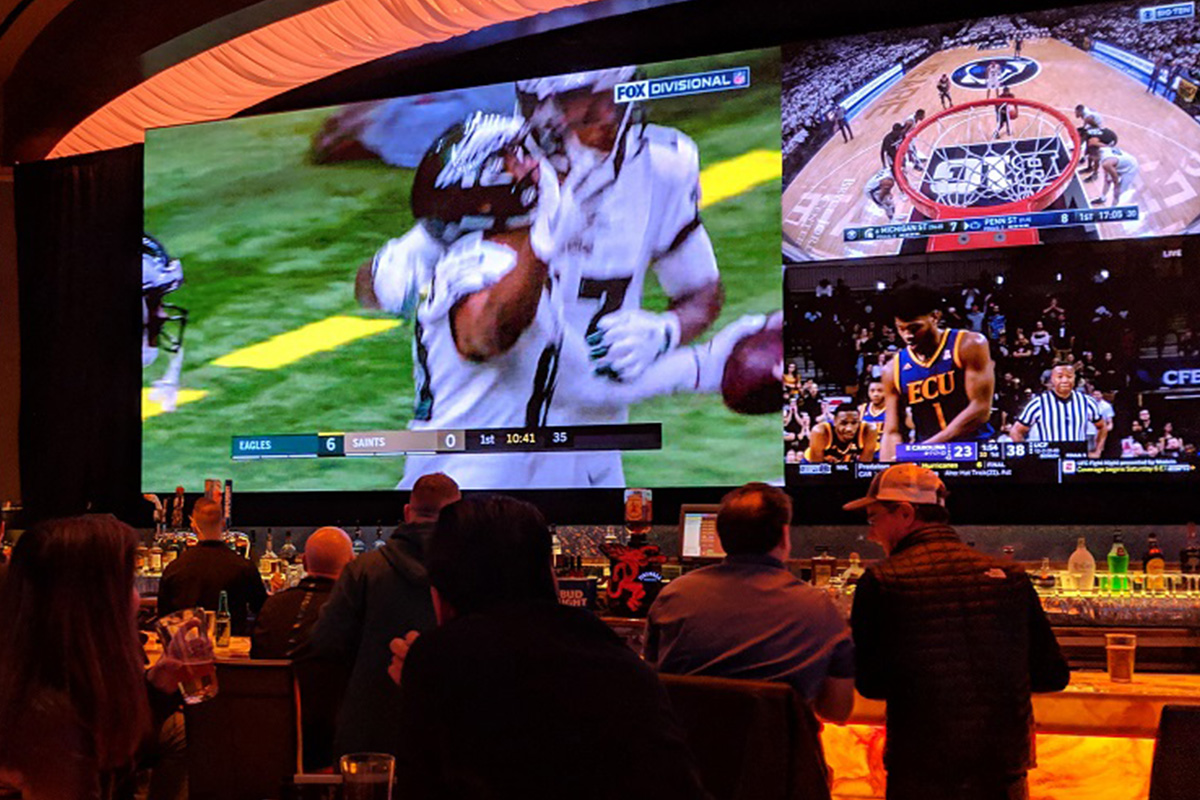 Reading Time:
5
minutes
ROAR Digital, LLC – the US sports betting and online gaming company operating as BetMGM and owned jointly by MGM Resorts International and GVC Holdings – announced that its shareholders have committed to a second round of investment, bringing the total to $450 million. This increase follows MGM Resorts' and GVC's total initial commitment of $200 million and underpins their commitment to BetMGM becoming a leading player in the rapidly growing US sports betting and iGaming markets. These two rounds of investment provide the Company with over $370 million of investable capital at present.
Since its launch in 2018, the Company has made significant progress and is on track to operate in 11 states by the end of 2020. In addition to the financial strength of both its shareholders, the Company benefits from MGM Resorts' leading brand, iconic physical properties, and loyal customer base, along with GVC's proprietary, globally-proven technology.
"We launched this business to combine the best of MGM Resorts and GVC, and establish BetMGM as a leading brand in the US sports betting and iGaming markets," said Adam Greenblatt, CEO of ROAR Digital, LLC. "With broad market access secured, our long-term technology foundations now firmly established, and a high performing team in place, this further unequivocal support from our two shareholders will ensure we can achieve leading market positions in this exciting industry that is growing even faster than our initial expectations."
Greenblatt concluded, "BetMGM is on track to generate over $130 million of net revenues this year predominantly from iGaming in New Jersey given the impact of COVID-19. With the return of sports and our growing operations across the US, we anticipate rapid growth in the coming year."
The Company's success will be built on its four core strategic tenets, each of which provide distinct competitive advantages:
1.  Market access:
The Company has already secured market access to 19 states1 which together reach approximately 50% of the US population. It has active operations in seven states with four more expected to launch by year end 2020.
With a best-in-class web, mobile, and desktop sportsbook platform as well as supporting MGM Resorts' brick and mortar sportsbook destinations, BetMGM's exclusive betting engine allows sports fans to place bets quickly, safely and easily in every channel. This superior experience, together with the Company's demonstrated strength in player onboarding and management as well as GVC's global sportsbook expertise, places BetMGM in a very strong position to achieve a leading share in the US sports betting market, estimated to achieve revenues of approximately $8.5 billion2 by 2025.
In iGaming, the Company has already achieved a leading market position in New Jersey with approximately 18% market share3 and gross gaming revenue growth of 210% in the second quarter of 2020 compared to the prior year quarter. The US iGaming market is estimated to achieve revenues of approximately $6.9 billion2 by 2025, and the Company believes that it can replicate this leading market position in other jurisdictions, as additional states legalize iGaming in the future.
2.  Customer reach:
The Company is uniquely positioned to access a wide range of customers through its partners, affiliates and its omni-channel approach.
MGM Resorts has an established portfolio of market-leading properties across the US, giving BetMGM access to market to millions of engaged and brand loyal customers. M life Rewards, MGM Resorts' loyalty program, has over 34 million members, of which approximately 18% are located in states planned to be live on the BetMGM platform by the end of 2020.
The Company is integrating M life Rewards in support of an omni-channel strategy such that BetMGM customers will become M life Members to earn and enjoy Tier status, recognition and rewards based on their sports and iGaming wagers. Likewise, existing M life Rewards members will now have a new way to earn Tier Credits and status based on sports and iGaming wagers placed with BetMGM. This integration is expected to drive new customer acquisition, omni-channel activity, as well as ongoing customer loyalty and engagement for BetMGM.
In addition, the Company has exclusive partnerships with Yahoo Sports and Buffalo Wild Wings. Upon the imminent return of sports, the Company is looking forward to launching BetMGM to Yahoo's 64 million monthly active users, including one of the largest fantasy sports player bases in the US.
3.  Product and technology:
BetMGM has exclusive access to GVC's proven, highly flexible, and highly scalable in-house technology platform, which gives it world-class infrastructure, tools and content in both iGaming and sports betting.
Access to proprietary and vertically integrated technology is a key strategic advantage in delivering a leading sports and gaming proposition to customers. Core benefits include speed of development, reducing time to market on innovative new features, platform stability and flexibility, and ease of use.  The technology platform has been fully optimized ahead of the return of US sports, with the Company enjoying support from a team of over 2,000 IT specialists, including a dedicated team servicing the BetMGM product.
The Company also benefits from the maturity and rich features of GVC's sports product, including an immersive in-play betting experience across an exhaustive range of sports as well as a range of industry leading bet management features such as Bet Rewards, Odds Boosts, Build-A-Bet, Edit-My-Bet and Auto Cash Out features. Combined with state-of-the-art engagement capabilities, best-in-class frictionless customer experience, as well as powerful omni-channel journeys and cross sell capabilities this gives BetMGM significant technological and experiential advantages. Internally developed, exclusive iGaming content has been key to BetMGM's success in New Jersey. The current strength of product and technology, combined with the pace of improvement and innovation, strongly supports the Company's leadership ambitions.
4.  People: 
In addition to being able to draw on the outstanding talent within both MGM Resorts and GVC, the Company has built an industry-leading team across a range of functions, including marketing, technology, product development, and customer engagement and retention.
The team has been hand-picked and combines deep industry experience from around the globe with US specialists in areas where local expertise is vital such as VIP, product UI/UX and customer research.
The US-based trading leadership team has a track-record of building trading operations and winning market share from incumbent players in the sports betting market. The approach and techniques further support the Company's growth agenda.
"Sports betting and iGaming are fundamental to what MGM Resorts does best," said Bill Hornbuckle, Acting CEO & President of MGM Resorts. "Our investment in ROAR is a demonstration of our continued excitement about the unique benefit of offering unforgettable, premier entertainment experiences to millions of our loyal guests directly through BetMGM. We believe this competitive advantage places BetMGM at the forefront of the most dynamic growth opportunity in all of US gaming and will ultimately deliver meaningful long-term value for our shareholders."
"These are exciting times for BetMGM, as it continues to expand its iGaming business while also offering customers an outstanding sports betting experience as live sports returns to the US," said Kenny Alexander, CEO of GVC. "We see enormous potential for the US market and are delighted to have such a strong foothold in it through our partnership with MGM Resorts. Our stake in BetMGM is, by some distance, the most important and exciting investment that GVC has ever made. We are absolutely committed to ensuring that the Company has the funding and technical resources needed to achieve long-term market leadership, whilst delivering significant value for shareholders."
SOURCE MGM Resorts International
Evolution Selected for PointsBet US Live Casino Rollout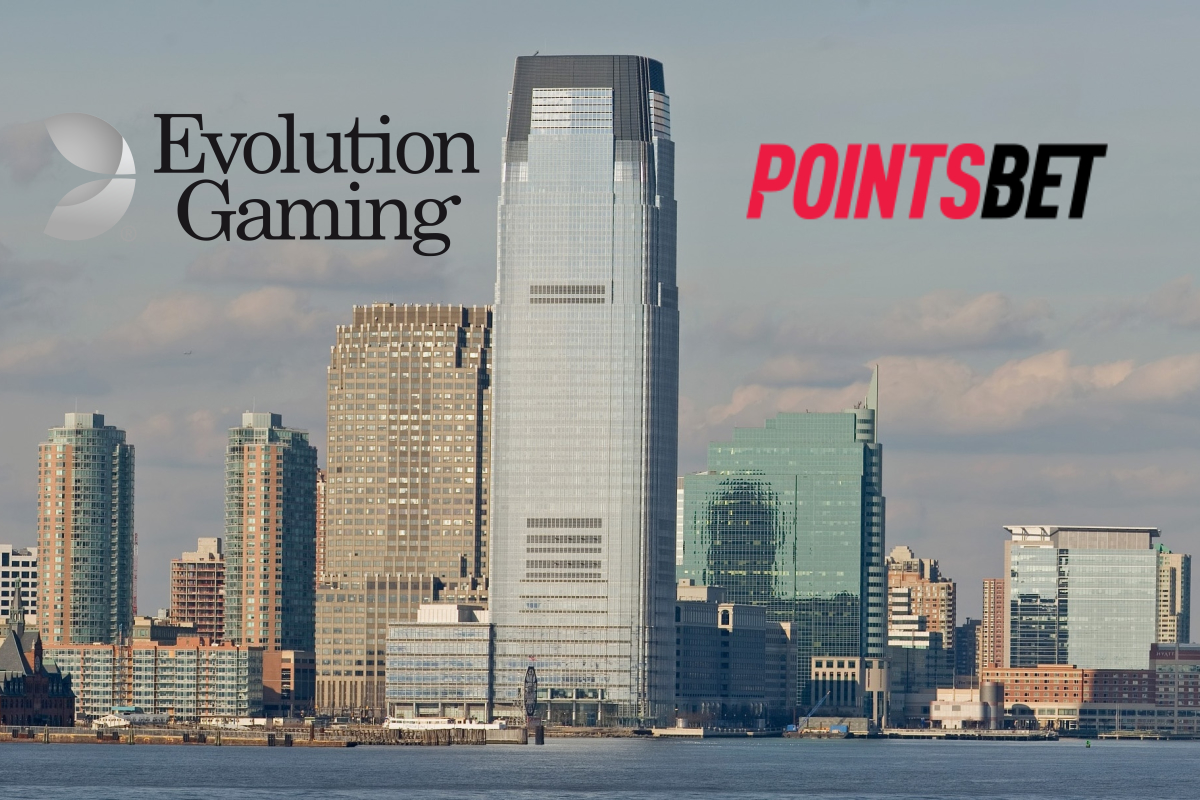 Reading Time:
< 1
minute
Evolution Gaming, leading provider of Live Casino solutions, announced today that it has been selected by PointsBet, a premier global sportsbook operator, for its rollout of Live Casino services in the US online gambling market.
Originally founded in Australia, PointsBet is currently operational in New Jersey, Indiana, and Iowa, offering both online and land-based sports betting. PointsBet entered the US market in July 2018 when it gained a commercial licence to operate as an online corporate bookmaker in New Jersey and commenced taking bets in the Garden State in January 2019. Since then, PointsBet has built a national footprint by entering into a number of other agreements to expand US operations into other states, subject to the passing of enabling legislation.
Evolution opened its first US Live Casino studio in Atlantic City, New Jersey, in August 2018. A second Evolution studio is currently under construction in Pennsylvania with go-live scheduled for H2 2020, as well as a third in Michigan, scheduled for go-live in 2021.
Commenting on the partnership, Seth Young, Chief Innovation Officer at PointsBet, stated: "We are thrilled to partner with Evolution Gaming to launch Live Casino technology in US jurisdictions, where we plan to offer our proprietary online casino platform. The addition of Evolution Live Casino extends the appeal of PointsBet's premium product in the rapidly growing US market."
Sebastian Johannisson, Chief Commercial Officer at Evolution Gaming, added: "Evolution's Live Casino portfolio offers PointsBet a rich mix of world-leading online Live Casino games including classic table games, online Poker variants that are big favourites with US players, and our new generation of award-winning, record-breaking game show games. In addition, PointsBet will have the option of exclusively branded dedicated tables and environments, should they require these."
Virginia Lottery launches IWG games becoming the Company's 23rd WLA/NASPL iLottery launch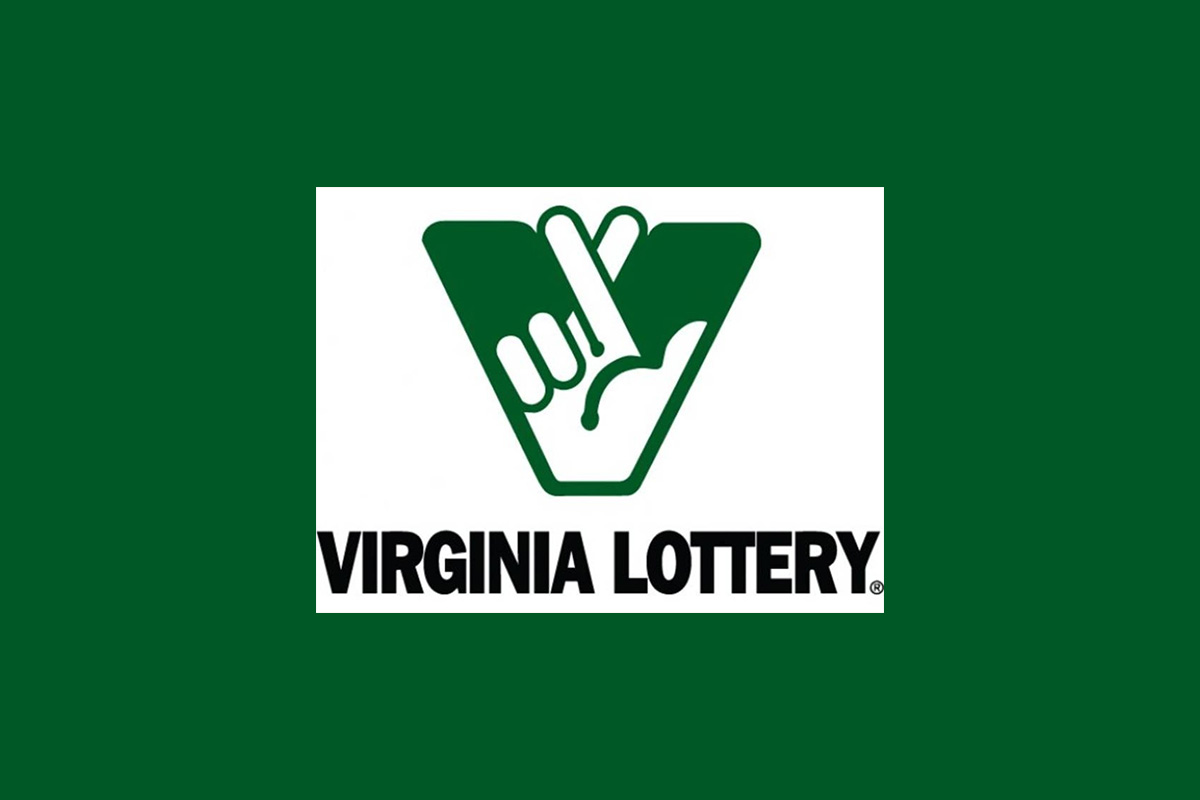 Reading Time:
2
minutes
Long-standing collaboration with NeoPollard produces fastest integration to-date
Today IWG digital instant win games launched on the Virginia Lottery's iLottery gaming platform, making it the 23rd WLA/NASPL-member lottery to launch the instant win supplier's games portfolio. The integration took just weeks to complete, a timeline made possible by the long-standing collaboration between IWG and NeoPollard Interactive, the Virginia Lottery's iLottery platform provider.
Following the execution of a five-year contract agreement, the completion of a streamlined integration process, and the implementation of IWG's locally-deployed Remote Game Server (RGS), the Virginia Lottery has elected to roll out the provider's top-performing games. An extensive portfolio of games is planned into the Lottery's roadmap.
Among the titles now available to Virginians is Cash Expander, a customized game from IWG that has been designed specifically for the Virginia Lottery. The gameplay, which utilizes the developer's core 'match three cluster' mechanic, includes gold, silver and bronze Virginia state symbols that activate the bonus round when three appear on-screen.
The release of Virginia Cash Expander marks the fourth iteration of this instant win game appearing in the North American iLottery market, following previous localized versions in Michigan, New Hampshire and Pennsylvania. These custom-made releases have proven hugely successful, with players appreciating the content that's been adapted for their own respective markets.
The launch of instant win games with the Virginia Lottery highlights the supplier's impressive lottery client network, with its content already live across the growing North American iLottery markets, including Georgia, Kentucky, Michigan, New Hampshire, and Pennsylvania in the US, and the Atlantic Provinces, Québec, and British Columbia in Canada.
Rhydian Fisher, IWG CEO, said: "We're so excited to be live in Virginia, our 23rd iLottery launch. The Virginia Lottery and its entrepreneurial approach to iLottery combined with the support of its platform vendor, NeoPollard, made it possible for us to execute a contract, integrate our RGS platform, and localize a set of games, all in a very short period of time. Clearly, the leading iLottery platforms have proven they can support the integration of independent game providers, like IWG, right during a program's initial launch."
Kevin Hall, Executive Director of Virginia Lottery, said: "IWG has done a tremendous job delivering the first of many games from its portfolio to the Virginia Lottery. They, along with our partners at NeoPollard, completed this integration within a very demanding timeline. Having seen the success of Cash Expander with other lotteries in North America, we're confident our own localized version will also appeal to a wide range of players here in Virginia."
AGA to Report on Q2 U.S. Commercial Casino Gaming Revenue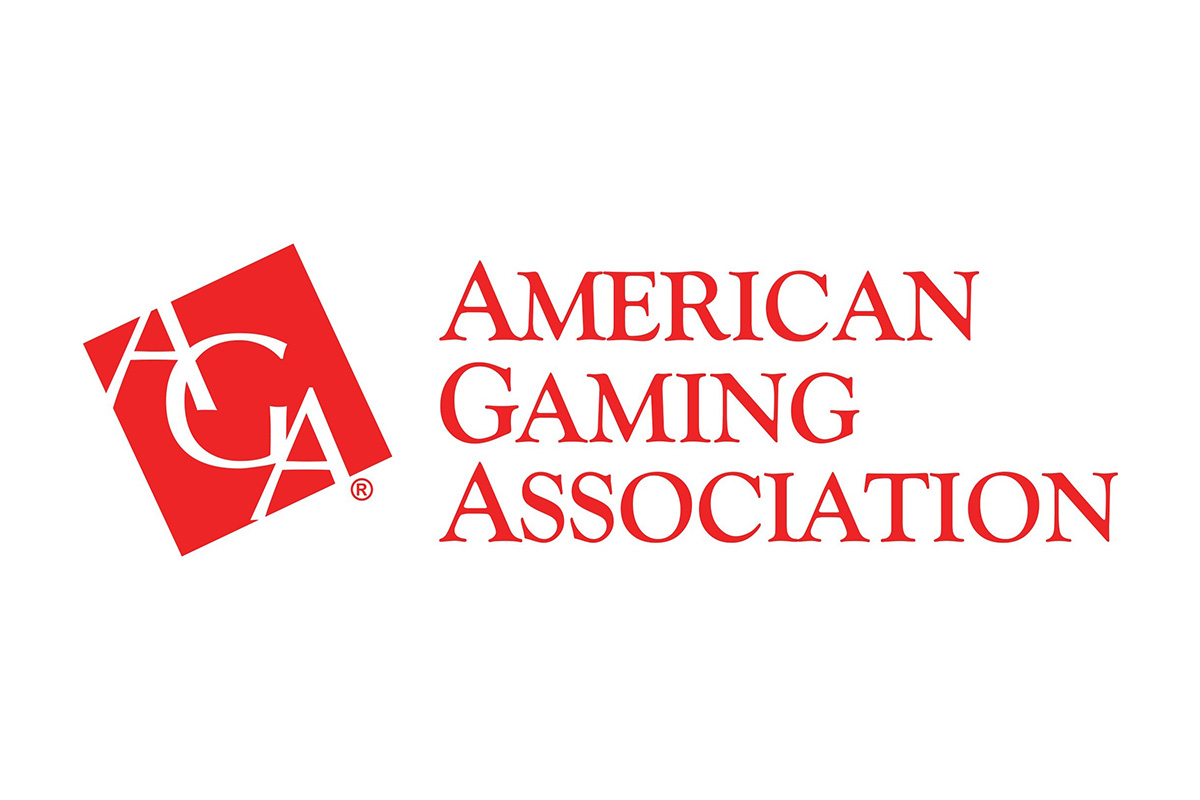 Reading Time:
< 1
minute
The American Gaming Association (AGA) will host a press call on Thursday, August 13, 2020 at 11:30 a.m. EDT to provide an overview and analysis of the commercial gaming industry's financial performance during Q2 2020. Data discussed will include national and state gross gaming revenue (GGR) broken down by gaming vertical.
WHO:          Bill Miller, AGA president and CEO.
WHAT:        Press call to discuss commercial casino GGR from Q2 2020 and YTD.
WHEN:          Thursday, August 13, 2020 at 11:30 a.m. EDT.
WHERE:      Register for the Zoom call here.
About the Report
AGA's new Commercial Gaming Revenue Tracker provides state-by-state and cumulative insight into the U.S. commercial gaming industry's financial performance based on state revenue reports. The first issue highlights second quarter results, ending June 30 (Q2 2020), and year-to-date comparisons.