Digix partners with Axie Infinity to bring real gold in-game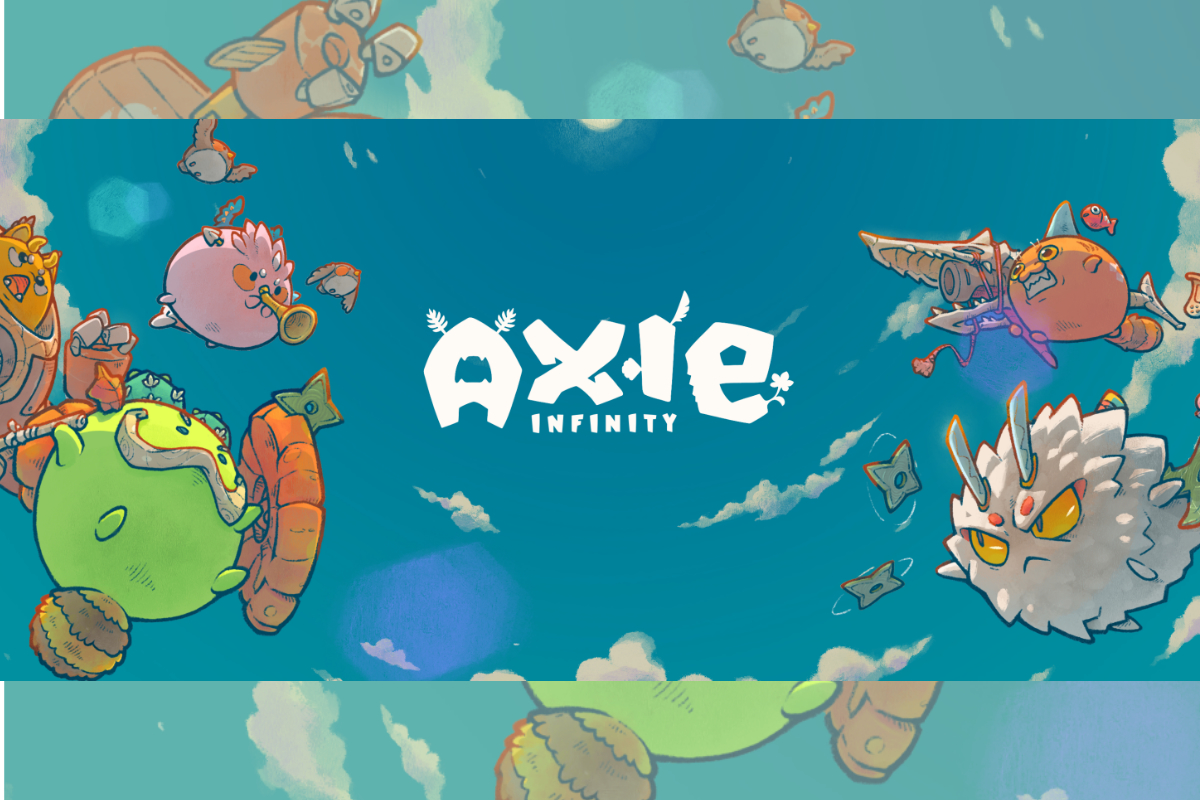 Reading Time:
2
minutes
First of its kind partnership will enable players to receive in-game gold through Axie-DGX tokens that will be redeemable for physical, investment grade gold
Digix, creator of the world's first asset-backed digital gold token, has today announced a partnership with Axie Infinity, a game built on Ethereum that enables players to collect, raise and battle fantasy creatures. This partnership will enable Axie Infinity players to receive in-game tokens that are backed and redeemable for physical, investment-grade gold.
In an industry first, real gold rewards will be offered as an in-game currency via Axie-DGX tokens which can be exchanged for Digix's native token, DGX— where 1 DGX is equivalent to 100,000 Axie-DGX. Axie Infinity is a digital pet community that lets players battle, collect, trade and raise Axis, where players can power-up these fantasy creatures through minigames, quests, contests, and special in-game events. Powered by Ethereum, the Axie Infinity marketplace is transparent, liquid, and secure, enabling players to have complete ownership of their Axies and the ability to trade and sell them in a secure manner.
Shaun Djie, COO and Co-Founder of Digix said: "This collaboration with Axie Infinity is not only a major milestone for Digix—but for the growth of digital gold, highlighting its benefits across a range of industries including gaming. By providing an in-game currency that is backed by gold, a time-tested, safe haven asset—we are remaining true to our vision of democratising access to gold and further showcasing the innovative use cases for digital gold."
Starting from 20 July 2020 10 AM EST to 2 August 2020 10 AM EST, Axie Infinity players will have the chance to earn Axie-DGX tokens as they compete in this seasonal event. Axie-DGX tokens will be rewarded as a random in-game drop with a total prize pool of US $1500 Axie-DGX tokens.
Aleksander Leonard Larsen, COO and Co-Founder of Axie Infinity said: "This initiative elevates the play-to-earn narrative to new heights. For the first time, players can earn real gold by simply playing a game. User-focused experiments that benefit and reward users are key to furthering the adoption of blockchain technology."
As part of this campaign, Bullionix will also craft limited edition 3D collectibles in the form of Axie-themed non-fungible tokens (NFTs) that are backed by Digix's investment grade gold. Each Bullionix collectible has 0.25 DGX staked on-chain that belongs to the holder of the NFT. A 0.1 DGX minting fee is settled in the same transaction. These commemorative pieces are available to mint exclusively from 20th July until 9th August. Each NFT can then be interacted with in the Bullionix dapp, gifted or even resold on NFT marketplaces. Axie Infinity users are able to access their dashboard to transfer Axie-DGX into their personal wallet with the option to mint these limited edition collectibles.

Yieldly Partners with Talon Esports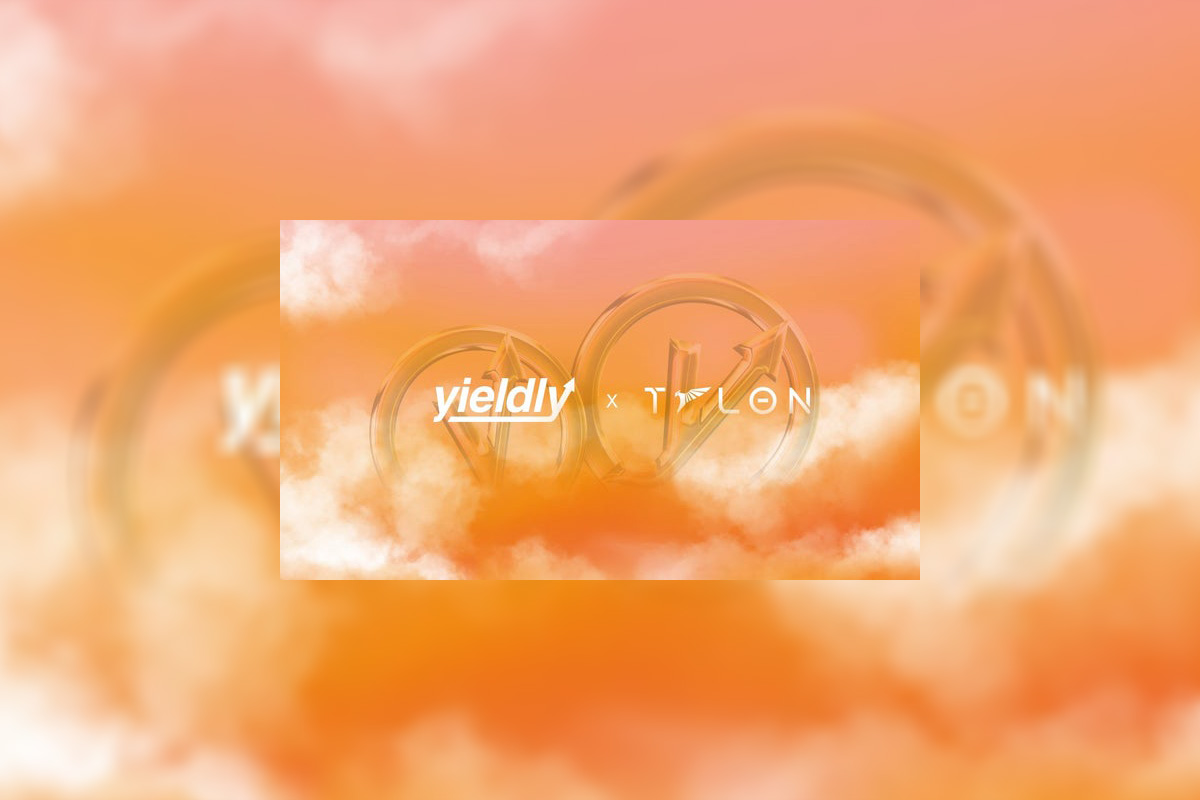 Reading Time:
2
minutes
Talon Esports, the leading esports platform in Asia, has entered into a partnership with Yieldly.Finance, the first decentralised finance (DeFi) ecosystem built on the Algorand blockchain.
Yieldly will become the leading blockchain partner of the Talon RoV team in 2021, introducing millions in the global gaming community to the power of DeFi on Algorand. Talon was crowned the champion of the ROV Pro League Winter 2020 and is currently competing at the Arena of Valor World Cup 2021.
In line with the partnership, Talon will create educational and exclusive content around the growing Yieldly ecosystem for its 6 million+ South-East Asia (SEA) fan base. In addition, Talon will also arrange localised esports activations for fans, designed around Yieldly's products.
In return, Talon will gain entry to Yieldly's No Loss Lottery (NLL) product with a view to creating rewards specific to esports and Talon fans, including merchandise and fan events.
"Fan engagement is critical for us. Working with Yieldly will allow us to be at the bleeding edge of fan engagement and the future of gaming. The first step is to introduce Defi products to our fans and community for them to better understand the space and how it operates. Over time we want to have more in-depth conversations around blockchain technologies across different products within that ecosystem," Sean Zhang, CEO of Talon Esports, said.
"Today, we are seeing products and solutions that are only scratching the surface of what is possible. With Yieldly, we have a DeFi ecosystem solution which provides a simple and seamless on-ramp for our gaming community," Zhang added.
"Yieldly is the perfect starting point for gamers who are digital natives but may not have experience with cryptocurrencies. Our No Loss Lottery product gives users the chance to win big rewards without the risk of losing their initial ticket cost," Sebastian Quinn, CEO of Yieldly, said.
Two Great Minds of Chipz, the first-of-its-kind privacy-oriented online-betting platform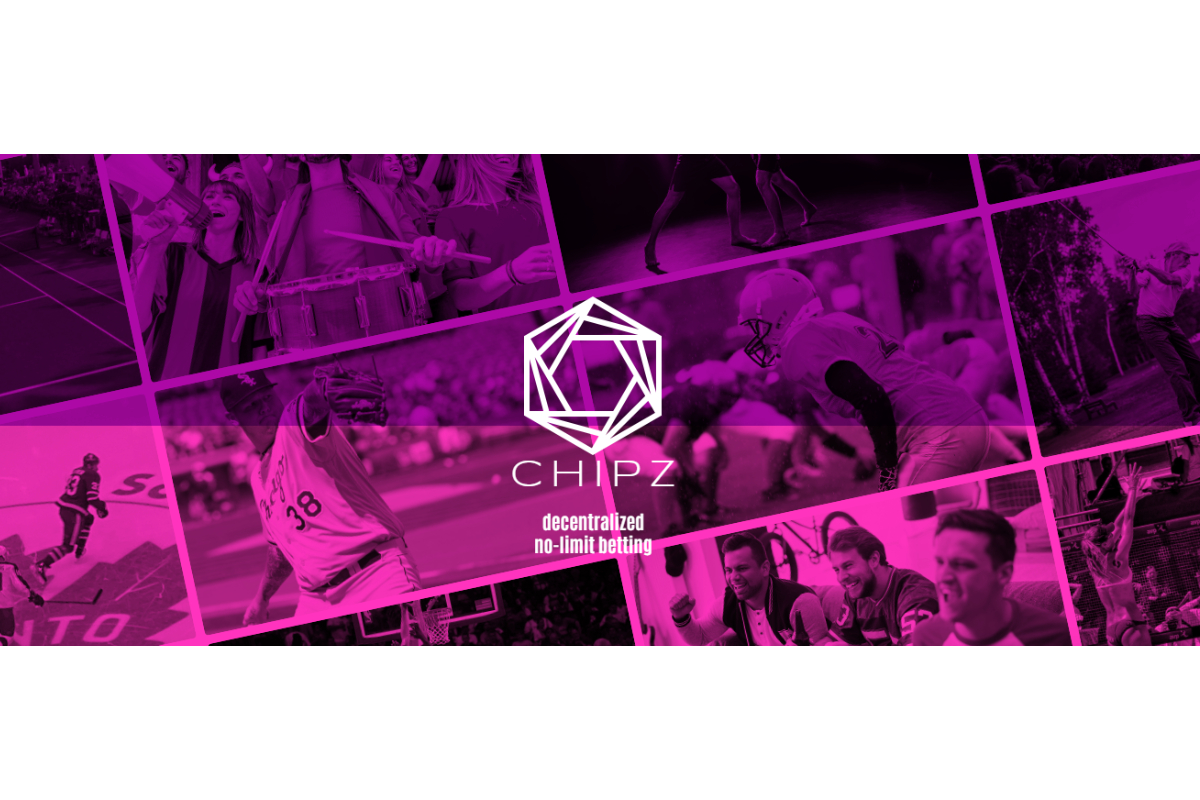 Reading Time:
2
minutes
Designed as the first of its kind blockchain-based betting platform, Chipz is here to revolutionize online betting. The founders' vision was to allow everybody to be independent bookmakers while also maintaining the traditional betting on predictive outcomes. The Chipz platform is a first-of-its-kind privacy-oriented online-betting platform.
The web-based betting platform will allow people to place bets on various sports events using the ERC-20 CHPZ token. On the other hand, smart contracts will be used to execute payment of the betting fees in a fast and transparent manner. Using APIs, Chipz will scan and report the outcomes of any event and distribute earnings to the winning odds.
Adopters of this decentralized platform will enjoy low fees when creating books. However, there will be a need to pay gas fees and betting amounts which require linking the platform with your non-custodial wallet.
This innovative decentralized gaming system has finally come to fruition thanks to the vision and determination of its founders Josh Thompson and Joshua Garza. To fully appreciate what Chipz will offer to the online gaming industry, a dive into the minds of its founders will give you a better clue.
So let's learn more about these two great minds behind one of the best decentralized platforms ever designed.
Josh Thompson
After graduating from Olivet High School in 1991, Josh Thompson pursued his interests in marketing. He has enjoyed a successful career in the entrepreneurship space, which started with his founding of the Orbit Marketing company in 2010. Thompson still owns the company to date.
Orbit Marketing deals with energy supply companies ensuring timely reporting, recruiting, and funding to help these companies grow. The master agent also provides upscaling services to credit card processing companies and security systems companies. It is therefore prudent to say that Thompson has always had an interest in innovative technology-driven companies.
Before that, Thompson served as the CEO of Climax Jeans from 2008. He is also the founder of Climax® Comfort, a company that uses high technology innovation to manufacture and supply the best quality mattresses for maximum comfort.
The lifelong entrepreneur did not stop at that, once again stamping his entrepreneurial footprints all over Michigan with his latest venture, Climax Solar. The Climax Solar company is at the frontier of renewable energy solutions that aim to make green energy available and affordable to many.
Josh Thompson taps into his entrepreneurial prowess and business skills in founding the Chipz platform.
Joshua Joab Garza
Joshua Joab Garza is an ardent tech enthusiast with numerous years of experience as an Information Architect and UX designer.
Joab has worked with multiple successful tech businesses, including consultancy at Talos Digital, Treeline Associates, and most recently Joab has founded key successful tech-driven companies, Outerslant Media and Gif.games. The Chipz co-founder is also the creator of Tezotopia, an NFT-based game built on the Tezos blockchain that incorporates elements of DeFi and Real-Time Strategy to enhance the gamification and experience for players..
Garza's diverse experience in media-related tech innovations that encompass blockchain games makes him a valuable asset to the formation of Chipz as the ultimate gaming platform.
Together, these great minds have pioneered a decentralized gaming platform that will revolutionize the online betting industry for years to come.
The Chipz developers set the token's initial supply at 50,000,000 CPHZ and expect it to max out at 100,000,000 CHPZ.
ESPORTS FIRST AS VITALITY CS:GO TEAM WEAR JERSEY CHOSEN BY FANS ON SOCIOS.COM AT IEM COLOGNE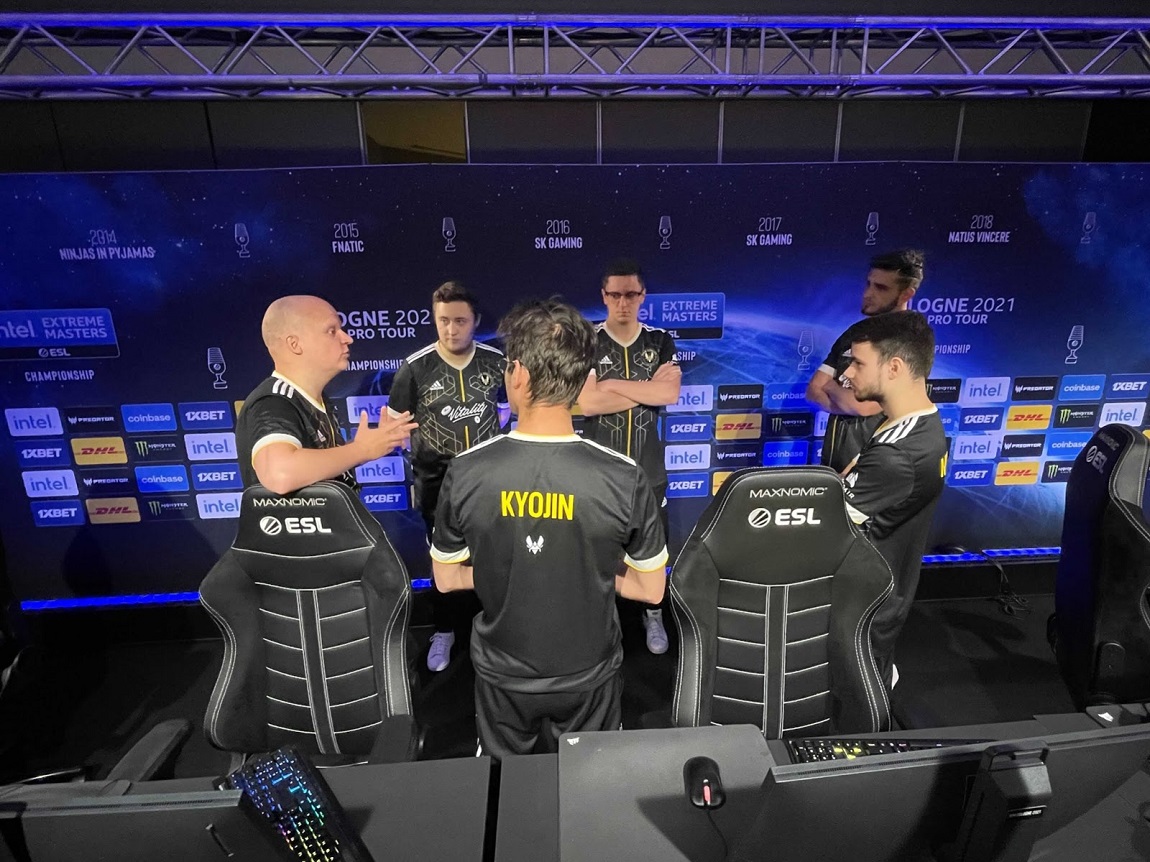 Reading Time:
3
minutes
Vitality's CS:GO team surprised fans by wearing the jersey chosen using $VIT Fan Tokens on stage before their clash with Renegades
Team Vitality have broken new ground in esports fan engagement at the Intel Extreme Masters (IEM) Tournament in Cologne after appearing onstage wearing a jersey chosen exclusively by  $VIT Fan Token holders on Socios.
Vitality fans were asked to choose between three unique jersey design options for the first poll on fan engagement app Socios.com. The chosen jersey design features the inclusion of the word Vitality and the $VIT fan token badge in the center of the jersey representing Team Vitality's connection to its fans, and the importance of its community being at the heart of the organisation.
Team Vitality's CS:GO team then surprised fans by revealing the winning option live on stage ahead of their clash with Renegades.
Team Vitality launched their $VIT Fan Token on July 1st, with the initial supply of 350,000 priced at €2 selling out in a matter of hours.
Fan Tokens are collectible digital assets, minted on the Chiliz blockchain, that provide owners with access to voting rights in polls, VIP rewards, exclusive promotions, AR-enabled features, chat forums, games and competitions on Socios.com.
Since its inception in 2013, Team Vitality has grown into one of the biggest esports organisations in the world and home to some of the industry's best esports players who compete in the biggest global esports titles. Over the last six months, Team Vitality has continued to build upon its esports legacy, most recently announcing its expansion into Brazil with the signing of Hugo "Dioud" Padioleau as its first official ambassador, and the reveal of its new League of Legends rosters.
Team Vitality will use Fan Tokens to empower their fanbase with a selection of unique and exciting rewards. Fans who purchase $VIT Fan Tokens will have access to exclusive content, activations around Team Vitality players, shop vouchers and also have the opportunity to attend events as special guests. Team Vitality will also host monthly polls where its fans can vote and have a direct impact on key organisational decisions.
Team Vitality are the fifth esports team to launch a Fan Token on Socios, joining OG, NAVI, Team Heretics and Team Alliance on the platform.
The Socios network consists of a roster of 40+  elite international sporting organizations, including world leading football clubs Paris Saint-Germain, FC Barcelona, Juventus, Manchester City, Atlético Madrid and the Argentina national team.  Leading MMA organisations the UFC and PFL have also launched Fan Tokens on Socios.com, as will Aston Martin Cognizant and Alfa Romeo Racing ORLEN of  Formula One™.
Driven by the central belief that transitioning passive fans into active fans is essential to the future of esports and sport, Socios is a direct-to-consumer (D2C) platform that leverages blockchain technology to provide partners with the tools to engage with and monetize their global fanbases. Fan Tokens have generated over $150M in revenues to be shared with Socios.com partners in 2021 alone.
Created by Chiliz, the leading blockchain provider for the global sports and entertainment industry, Socios.com will continue its global expansion throughout  2021 and is targeting many more Fan Token with partners from across the world.
Socios has multiple office locations around the world and has recently opened new regional headquarters in Madrid, Istanbul, São Paulo and Buenos Aires. The company will also open a new office in North America in the near future.
"At Team Vitality we are so proud of the success of our first fan token thanks to the support of our dedicated fans. With 350,000 sold at launch, $VIT marks the most successful esports FTO on Socios platform, we are honoured to share this milestone with our fans and partners at Socios and Chiliz. To see the fan selected jersey design on our CS:GO players on stage at such a major tournament like IEM Cologne was an exciting moment for us, and altogether represents how connected our players are with fans," said Nicolas Maurer, CEO, Team Vitality.
Alexandre Dreyfus, CEO of Chiliz and Socios, said:  "Seeing Vitality's CS:GO team wearing the jersey picked by their fans live on stage at a major tournament is proof of how serious they are about using $VIT Fan Tokens to create unprecedented engagement and influence opportunities for their global fanbase.
"The response to the initial sale, the reaction from fans to the first groundbreaking poll and the reveal of the winning jersey live on stage at IEM has been a great success. What an amazing start!"