New Manufacturers Entering the Gaming Phone Space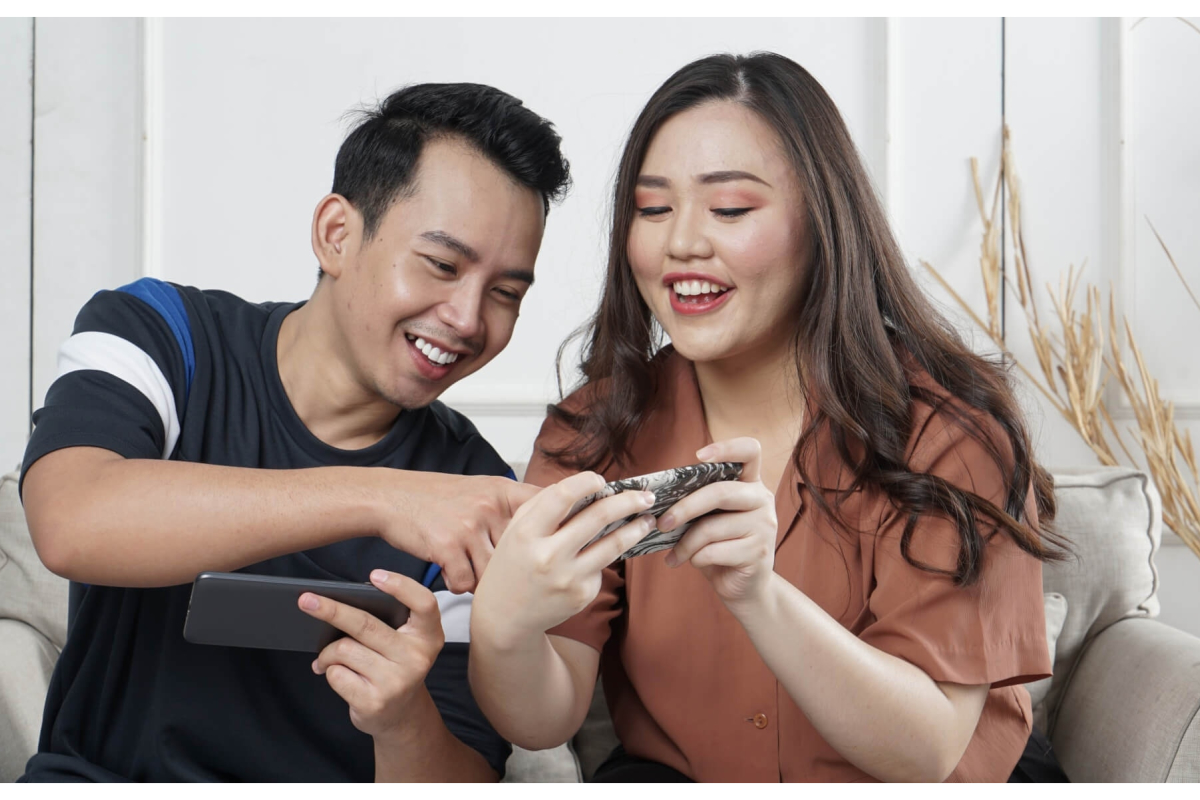 Reading Time:
3
minutes
Gamers Smartphone Are a New Market for Manufacturers
With the number of mobile gamers rising exponentially, many have turned to smartphones that allow them to game on the go, relying on a great battery and high-quality picture. While traditional phones would struggle to support the expectations of true mobile gamers, some companies, such as Asus, Razer and now Lenovo have been able to develop quality products with an established footprint. Whether you are looking to play at a great casino, as casino-x, or just want to enter the latest game in Brawl Stars, having a great gaming device always goes a long way to making the experience feel a little more polished overall.
Why the Surge in Mobile Gaming Phones?
The surge in gaming phones is quite easy to explain – too many great games to play from online casino games that require little hardware space to the great full-blown mobile games that really make an impression on the player.
Candy Crush, Brawl Stars, Clash of Clans are just some of the fantastic titles that have pushed many people into mobile gaming. Even the video game industry and some of the best developers have admitted the potential of mobile gaming.
Blizzard, Activision, Epic Games and PUBG Corp. have all rallied behind the idea of launching all their top franchises for a mobile platform. Naturally, that has occasioned a huge demand for platforms that can actually support the games and make you feel that you are actually gaming and not struggling to find your foothold because of small screen size, for example.
Therefore, the development of gear tailored specifically for gaming has become a necessity. Now, many manufacturers thought that if they went ahead and crafted slick tablets, gamers would be quite willing to play.
But, as it turned out, players soon found tablets to be a little too bulky for comfort size. So, what other device was out there to allow a smooth experience? That's right, smartphones. With becoming more powerful and handy, phones turned out to be a great device to play games on. Yet, consumers started to realize battery life issues, and as a result, demand for gaming phones has soared.
Even Lenovo Enters the Gaming Phones Arena
Lenovo is one of the latest brands to enter the same space as other established leaders in the development of gaming phones. With the upcoming Lenovo Legion gaming phone, the brand is hoping to take on some very ambitious projects out there.
According to the company, Lenovo's gaming phone will be able to compete with high-range devices, such as Asus ROG Phone 3, which is currently considered to be the leading phone for the purposes of mobile gaming, and specifically in the competitive video gaming segment.
Some players still stick with Razer, which is equally good and offers more or less the same opportunities to players. In terms of hardware, longevity and quality of the experience, the Asus ROG and Razer offer an established product that not only comes with a good brand name but also delivers in terms of performance.
Why Is Mobile Gaming Surging in Popularity?
The good question is to look into the reasons behind the popularity of mobile gaming. There are at least several reasons for that. First, mobile gaming is not based on gender, whereas male gamers have long dominated PC gaming.
Another reason is that mobile gaming tends to be cheaper, more casual and less demand overall. This has allowed even poorer regions to get access to some entertaining products at a fraction of the cost people in the west to pay for products such as console games, which cost a pretty penny to secure.
Even though gaming PCs today are cheaper to buy, owning a top-range PC is still expensive. Conversely, phones come at a fraction of the cost and can serve more than one purpose.

Neccton solution brings ultimate protection to PlayOJO customers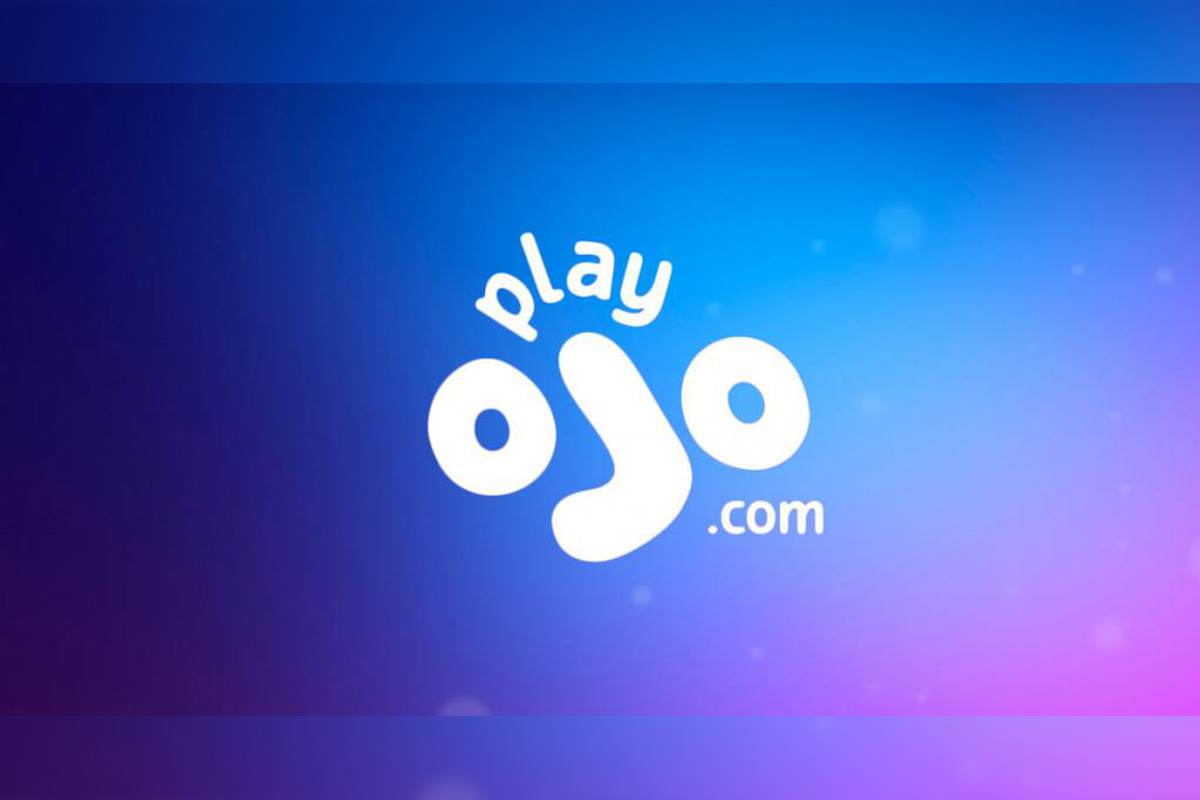 Reading Time:
2
minutes
Popular online casino and bingo site PlayOjo has announced the launch of Safe Mate, a tool based on Neccton's mentor player protection system to help cement the company's image as 'the fair online casino'. The move brings the market-leading problem gambling identification tool to PlayOJO customers in Spain, Sweden and the UK.
PlayOJO – the fair online Casino and Bingo site, powered by SkillOnNet – is now using Safe Mate, which allows customers to track how much money they have deposited, how much money has been wagered and how much time has been spent on the site over the last six months.
The new tool, developed in collaboration with behavioural scientists and psychologists, tracks player data, detects risk patterns, changes in behaviour and flags signs of potential problem gambling. It acts as a Safer Gambling assistant for each player that visits the site and gives them a health score and friendly nod when their habits are changing.
In addition, Safe Mate allows players to compare what they think they have spent with what they have actually spent. And if a player is considered at risk, they are given personal feedback and tailored communications to help prevent problem gambling from occurring.
Dr Michael Auer, director at Neccton, said: "Yet another of Europe's top casino brands have recognised the value of our software. It gives us great satisfaction to know that players are really being cared for by operators – and that those same operators recognise that a well looked-after player is one that can play for a longer time without developing unhealthy habits."
Peter Bennett, Head of Brand at PlayOJO, said: "We are delighted to partner with Neccton to offer our players this state-of-the-art new Safer Gambling tool. We pride ourselves on being the fair online Casino and Bingo site and will continue to find new innovative methods and tools to help promote safe play for our customers."
ZITRO'S LINK KING IN "AVANT-PREMIÈRE" IN SWITZERLAND IN NEUCHATEL CASINO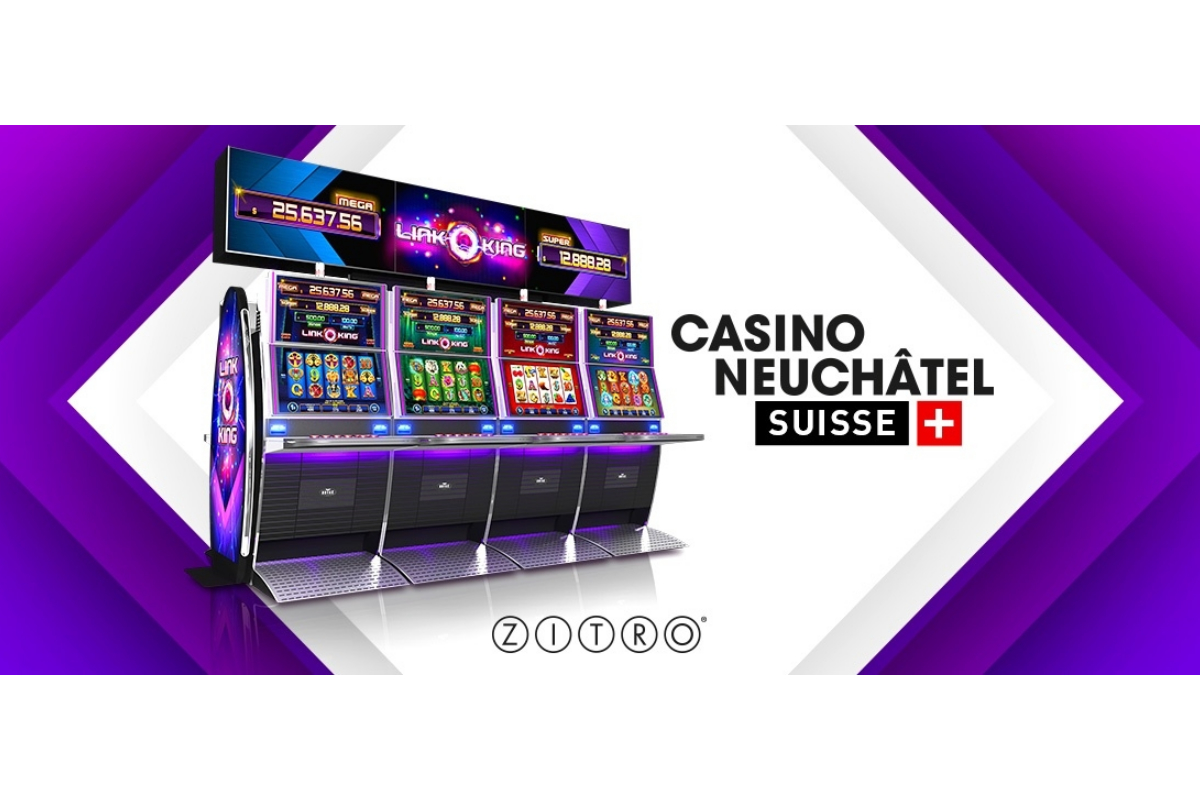 Reading Time:
< 1
minute
Zitro's popular Link King arrives at the prestigious Casino Neuchâtel, in Switzerland, being the first time that this product, which has generated a global impact, has arrived in the Central European country.
Thierry Berne, Head of Operations at Casino Neuchâtel, expressed his satisfaction at including Link King in their entertainment offer: "We are delighted to be the very first Casino in Switzerland offering Link King, as we know of the success of this product in other European casinos, and at Casino Neuchâtel we always seek to offer the best to our customers".
Nadège Teyssedre, Sales Director for EMEA at Zitro, added: "We want to congratulate the Casino de Neuchâtel on its recent reopening. Casino Neuchâtel is a renowned establishment in Switzerland and throughout Europe, and we are extremely pleased and proud to see that Link King is being received with so much enthusiasm by its customers. I would like to thank the entire Casino Neuchâtel team for their trust in Zitro, and we hope this will be the first of many other future installations that will allow us to bring more of our incredible games to Swiss players."
FDJ Reports 5.2% Rise in Revenue in Q1 2021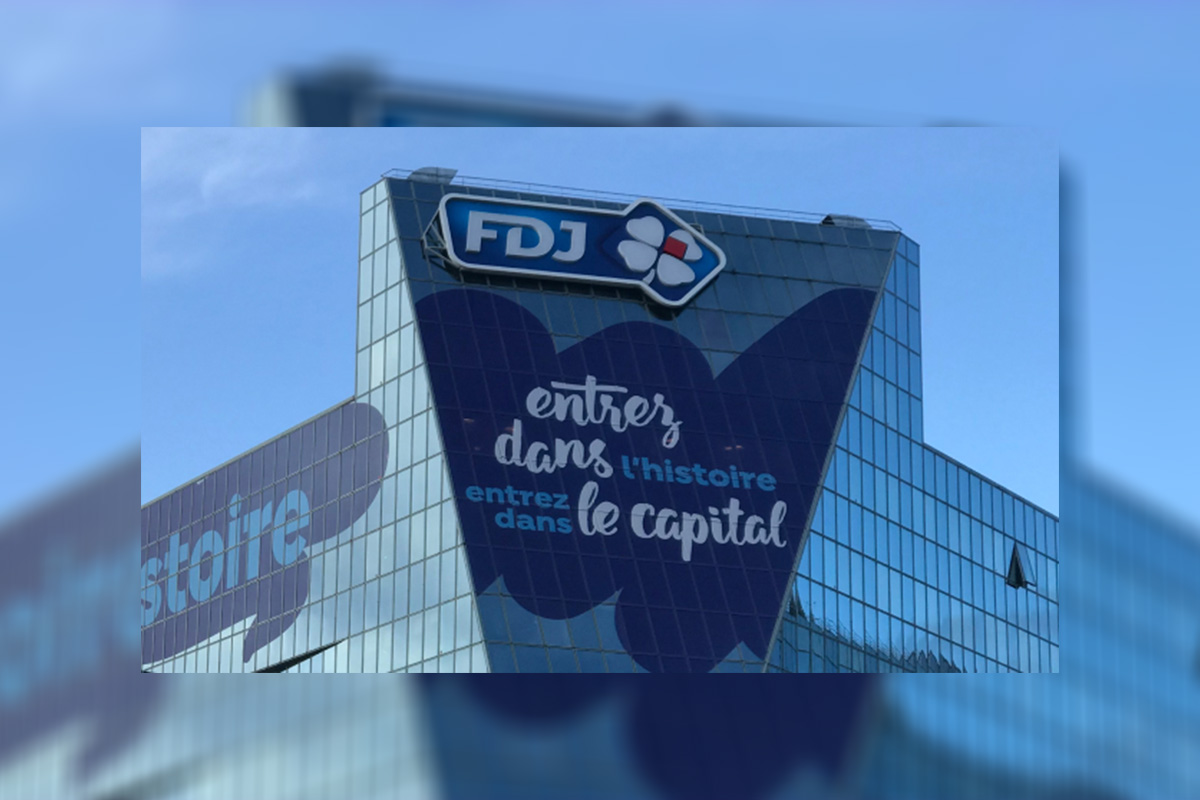 Reading Time:
2
minutes
French gaming giant La Française des Jeux (FDJ) has reported a year-on-year rise in revenue and stakes during its first quarter, despite continuing restrictions on retail activity related to the novel coronavirus (Covid-19) pandemic.
Total revenue for the three months to March 31 amounted €537.6m, up 5.2% from €511.2m in the same period last year. Gross gaming revenue was up by 5.1% year-on-year to €525.9m, while revenue from other activities jumped 10.7% from €10.6m to €11.8m.
FDJ said the rise in revenue was driven by an increase in stakes, with players spending a total of €4.6bn, up 11.8% from €4.11bn in Q1 of last year, despite the operator facing longer restrictions related to the pandemic than the same period in 2020.
However, despite the limitations, player spending was up across all areas of the group, most notably in sports betting, where stakes hiked 46.1% to €1.1bn, helped by the return of the traditional sports calendar after disruption in the latter part of Q1 2020.
Lottery remained FDJ's main source of income with stakes here rising 3.8% to €3.46bn, or 10.0% when excluding the Amigo game, which is offered in bars. FDJ said the closure of bars and other Covid-19 measures had a significant impact on Amigo, with stakes down 50%.
Draw-based game stakes were up 2.6% year-on-year to €1.3bn, while instant games stakes also increase 4.6% to €2.1bn
In terms of where customers were gambling, land-based operations remained the most popular source, with stakes here rising 5.7% to €4.0bn, despite the restrictions. Digital stakes jumped 64.7% to €1.4bn as more players turned to online during the quarter.
Players won a total of €3.20bn gambling with FDJ during the quarter, up 13.7% from €2.81bn in the same period last year. This left €1.40bn in gross gaming revenue and after paying €915.7m in public levies, revenue stood at €537.6m.
"Despite the enduring impact of the health situation on the environment, the first quarter confirmed the good trends in our business, with stakes exceeding the levels recorded before the crisis," FDJ chairwoman and chief executive Stéphane Pallez said.
"After reaching almost 10% of our global stakes in 2020, digital stakes continue to grow at a strong rate whereas our network activity is maintained. The events program for lottery and a busy sporting calendar, including Euro 2021 in football, should allow this momentum to continue in the months to come."