Horse Racing Betting Industry Looking for a Bounce-Back Year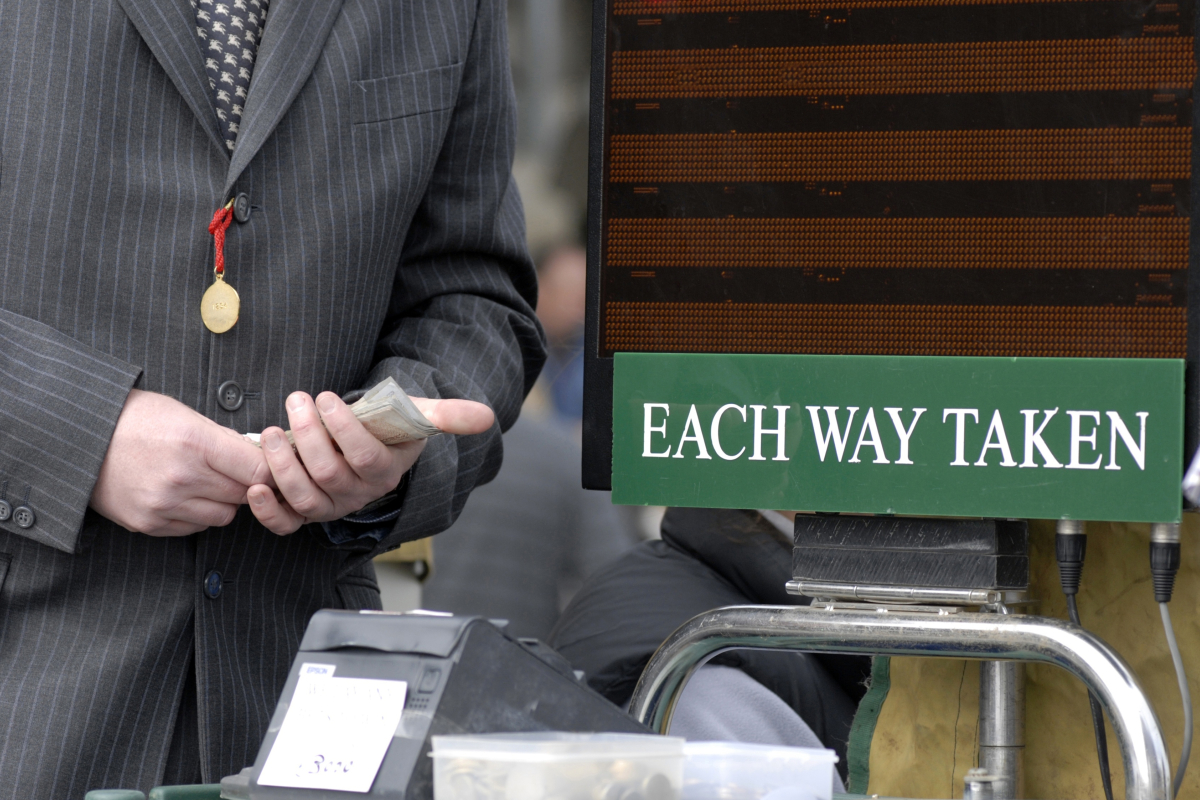 Reading Time:
3
minutes
While some horse racing was allowed to continue in parts of the USA and Australia as well as in Hong Kong, the sport did not restart after the COVID-19 lockdown in Britain and Ireland until June and this has had a huge impact.
Within the sport itself, attracting new owners is tough given the reduction in prize money while the breeding and sales industries are also reeling.
The chief financial impact of course has been on the betting industry, with virtual products more relevant than ever this year during the lockdown period as betting on major live sports became nigh impossible for a number of months.
Racing Hugely Affects UK Bookmakers' Profits
While various territories differ in their setup there is a general impact on betting in Great Britain when horse racing is offline, which thankfully is all too rare an occurrence.
Horse racing remains the second most watched and second most gambled on sport in the country behind football, despite the continued relative lack of coverage on general sports apps and TV channels.
The online and especially high street betting firms are affected widely when there are major events cancelled, but never more so in the offices when horse racing takes a bath and this has now left bookmakers looking for what will need to be a major bounce-back year if they are to perform as promised.
Things Could Have Been Worse for Bookies
The period from the end of March to the beginning of June was a nightmare for British bookmakers.
The Grand National is the single biggest betting event in the country, while most money now comes from football bettors and with both of those cancelled profits were down hugely and just at a time when bet365's leader Denise Coates was sending millions to charity based on how well the firm had performed in 2018-19.
However, things could have been even more devastating. The Cheltenham Festival, a four-day horse racing and betting bonanza in mid-March is easily the biggest betting week of the year with horse racing betting sites in the UK sending out hugely generous bonuses and offers to tempt people in.
The event went ahead this year, despite the fact that the country was very well aware of the presence of COVID-19 and its effects.
That decision alone was vilified in the national and international press, actually to the point of being prejudiced and discriminatory given that the number of people attending and specifically how close they are to each other was often grossly exaggerated.
As well as this, the 50,000 people at both Anfield and Ibrox for football games, the millions on the Tube and the hundreds of thousands allowed the same week to cram into London's west end theatres appeared to get away scot-free in terms of press disparagement.
Regardless, Cheltenham, owners The Jockey Club, the British Horse Racing Authority and of course the bookmakers were labelled major contributors to the escalating circulation of the virus in March due to their desperation to go ahead with the Festival, or the pressure that was put on people to stage the event and keep the related profits rolling in.
How Bookmakers May Rebound
Despite the major firms having cash reserves and their directors being afforded multi-million-pound bonuses or salaries, the brutal fact here is that when profits have taken a dive for any reason there will be pressure from the top to get some of that money back.
Football punters may notice only a trifling difference, if any at all, but it's feared that those betting regularly on horse racing will very much be able to detect the layers trimming subtly away add the odds and the overround on horse racing betting markets over the coming months.
While groups such as the Horseracing Bettors Forum are around to keep an eye on things and report what they find, there is no real tangible regulation and so betting firms are essentially free to offer 5/2 on a horse when 11/4 would have been more appropriate, or have their overall book at 110% when 105% may have been the norm.
It is hoped of course that they don't do this, but it's feared that something has to give and the major online betting companies will not simply swallow the loss handed it by coronavirus despite there being nothing any of us, especially the simple punter, could have done to stop it entirely.
There is hope for us all though. Credit cards are no longer allowed, which may reduce fees, and nor is advertising during live sport which must have cost a fortune! In the short to medium term then, bookmakers need to recover some cash but there remains hope it won't be by fiddling the odds.

The successful Super Stars saga from Red Rake Gaming continues with the release of Super 20 Stars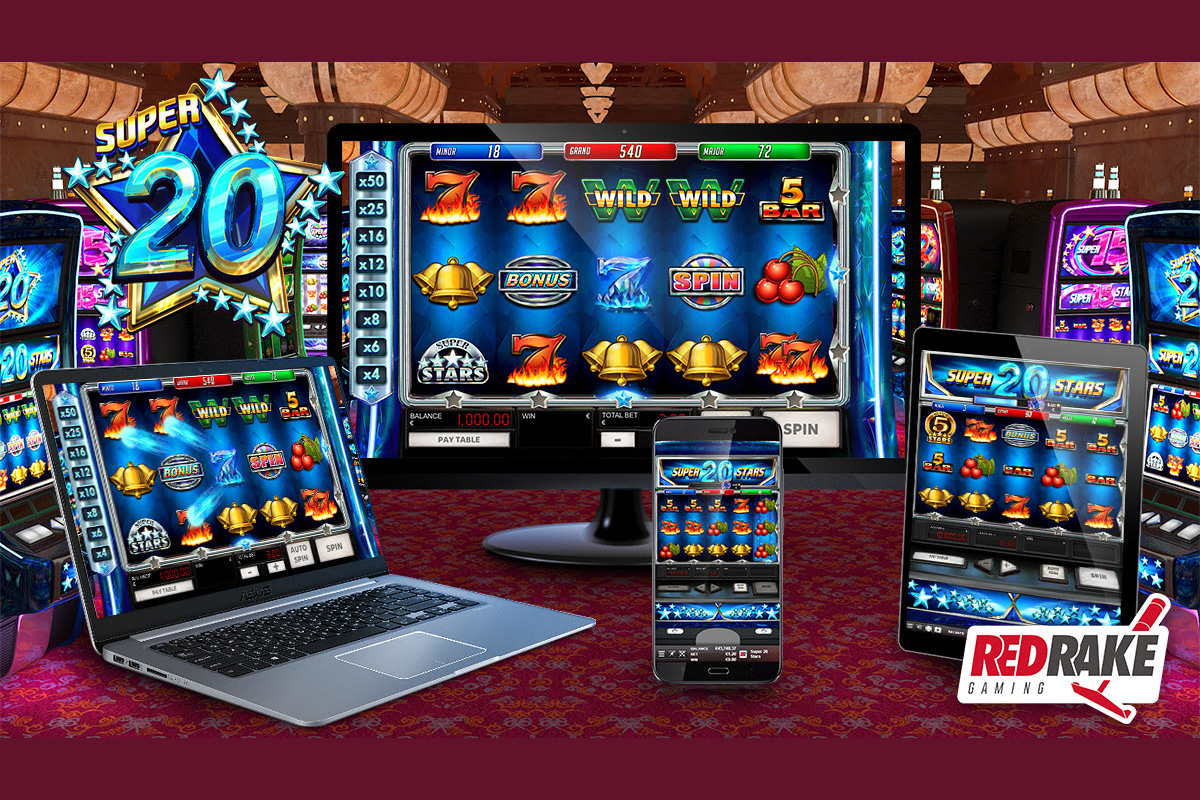 Reading Time:
2
minutes
The innovative online casino game provider, Red Rake Gaming, has released the long-awaited video slot Super 20 Stars today, for all fans of the Super series. It is a 5×3 reel video slot that offers all the features from the Super series of games, along with some new crystal symbols with impressive multipliers.
An innovative feature called Crystallize Symbols has been added to this new video slot, previously unavailable in any of the other games in the Super series. It causes symbols to crystallize after a blue star appears at the bottom of the screen, along with another one to the right, which signals a position in the rows. Once these blue stars appear the feature will begin. The symbol in the position that has been signaled will crystallize, and in turn it will crystallize all the other symbols of the same type. Once they have been crystallized a side bar with multipliers will appear, and the win awarded by the crystal symbol will be multiplied by a random value of up to x50. This feature keeps the excitement going from beginning to end.
This new slot game also includes all the best wins from the massively successful Super 5, Super 7, Super 10, Super 12 and Super 15 Stars. All these games are very well-known and popular with all Red Rake Gaming players.
One of these features is the Star Fusion Minigame, which appears in Super 15 Stars. This minigame is activated by filling the progress bar that appears on the side of the screen, and it gives you the chance to obtain even more wins by combining Super 15 symbols to form bigger symbols. This feature keeps the excitement going from beginning to end.
Super 12 symbol launches the "Lucky Stars" feature. The symbol is converted into 3 stars which remain fixed and offers 3 free spins to players going back to start the counter again with each additional star. Throughout this feature, players also have the possibility to accumulate wins in the "Minor, Major and Grand" Jackpots which are delivered when it finishes.
The Super 10 symbol activates the exciting "Super 10 Mini-Slot" which delivers very interesting wins as well as instant free spins, multipliers or the "Roulette Frenzy" win.
The Super 7 stars symbol appears on the central reel and expands, remaining fixed and launching a Respin of the other reels.
The Super 5 stars symbols multiplies the bet up to x200 and the "Roulette Bonus" delivers mouth-watering wins. The players will also be able to enjoy free spins after the appearance of the 3 bonus symbols. A comprehensive video slot which will keep players eager and attentive at all times.
Super 20 Stars is being released today, 29 July, although it was recently launched exclusively with various operators, so many players are already enjoying this fantastic slot game and generating great results for Red Rake Gaming partners. As with all our other slot games, it also works with the Red Rake Gaming tournament tool, to offer gamers even more excitement and gaming options.
Will you be following the Super series? We hope so. You'll then be able to continue enjoying these slot games that have already become a firm favourite for so many players all over the world.
Play'n GO Return to Asgard with Odin: Protector of the Realms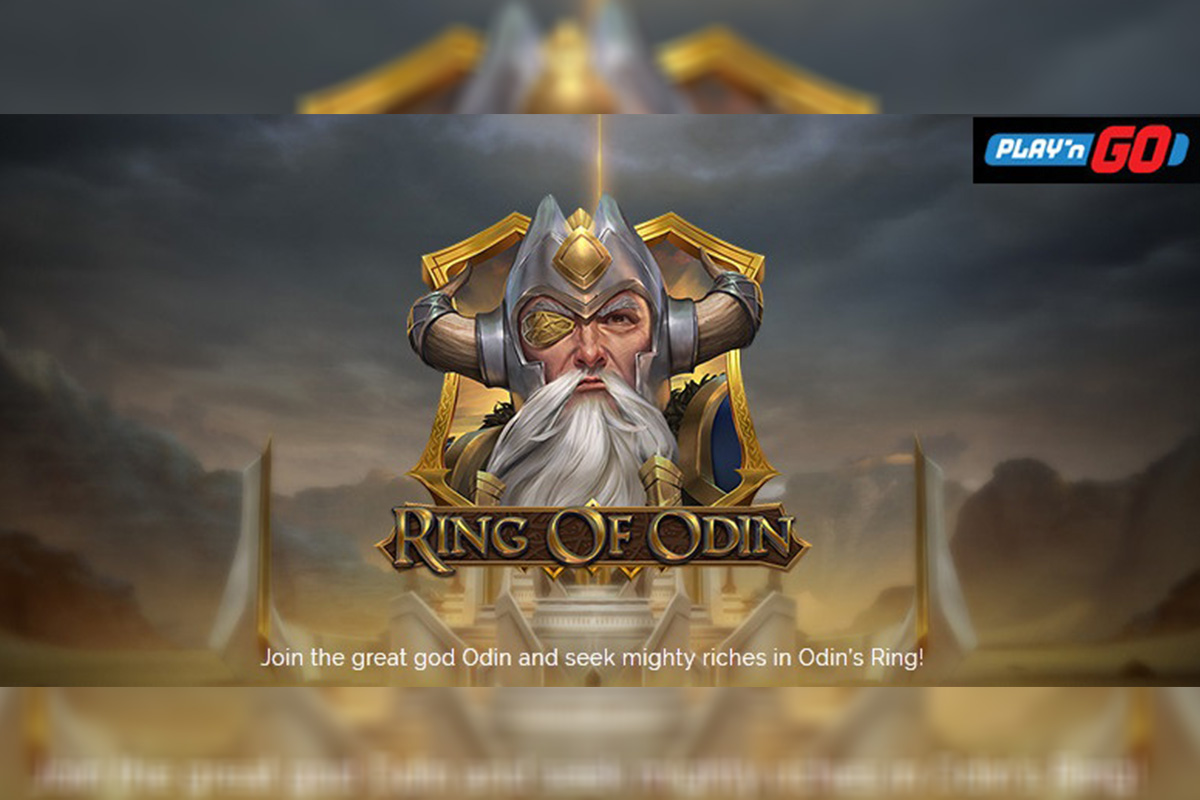 Reading Time:
< 1
minute
Play'n GO enter the world of Norse mythology once again with their latest game, Odin: Protector of the Realms. 
The game revolves around Norse God, Odin, who remains to protect Asgard from oncoming attacks while Thor and the other gods defend the Realm. Players must harness Odin's magical powers to defeat Asgard's enemies.
Like Honey Rush and Vortex, this epic cascading grid slot game sees a creative use of a hexagonal grid; players are encouraged to harness Odin's power to increase the size of their win. With 37 symbols to match, this is all about the long game; however, collecting big clusters – thanks to the hexagonal design – to complete the grid is devised to create immediate player satisfaction.
Players can summon three of Odin's powers: Power, Glory and Wisdom. Power will trigger the charge feature where two symbols are selected and destroyed. Glory can trigger several WILDs to the grid, while Wisdom sees Odin randomly upgrading the central symbol and its matching symbols within the grid.
Known for their attention to detail, Play'n GO encapsulates rich narratives and intricate artwork throughout this series of games for a super-immersive experience. In addition, power symbols ring true to Norse mythology with motifs such as Thor's Hammer and Frithiof's Angurvadal.
Fans of Play'n GO's Viking mythology saga, which includes the popular titles Viking Runecraft and Faces of Freya, are in for a treat with this sequel to Ring of Odin. So, why are Viking-inspired games so popular? Head of Games, Charlotte Miliziano, had this to say:
"Mythology is one of our most popular themes as it casts the way for rich narratives and awe-inspiring artwork that our players just can't get enough of; lighting, thunder, and magic – what's not to love?"
Odin: Protector of the Realms is available to play online today.
ESPORTS AWARDS NAMES MAKE-A-WISH AS ITS OFFICIAL CHARITY PARTNER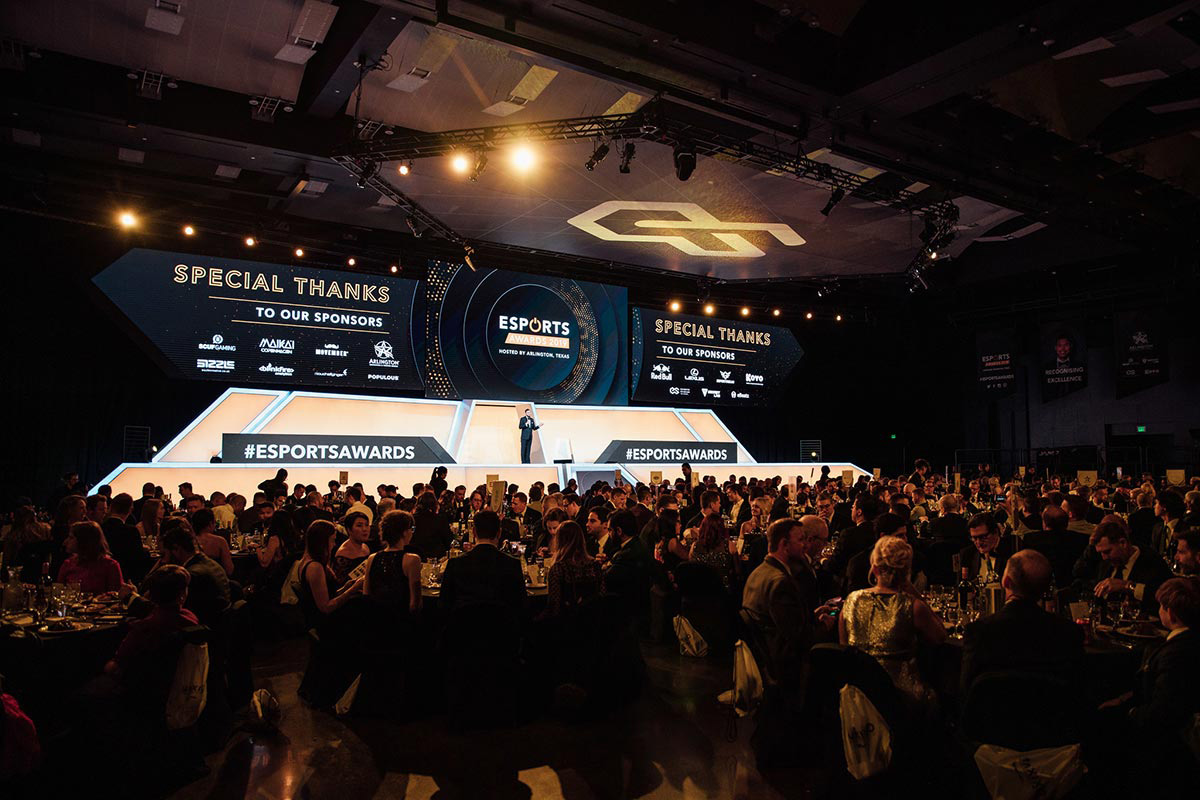 Reading Time:
< 1
minute
The Esports Awards, the most prestigious night in the esports calendar, is excited to reveal Make-A-Wish as its Official Charity Partner for 2021. The partnership will see the Esports Awards and Make-A-Wish work closely together on a whole host of activities including charity auctions, live streams, with lots more to be announced in the coming months.
This year the Esports Awards will return to the Esports Stadium Arlington, Texas on November 20th where it will celebrate and honour every corner of the industry on the biggest night in the esports calendar. The Esports Awards will work on a charity campaign in the run up to the awards to encourage its community to help raise funds for Make-A-Wish.
"When Make-A-Wish explained that gaming-related wishes had seen an increase we knew that we wanted to help facilitate as many wishes as possible. The Esports Awards aims to bring the esports and gaming industry community together under one roof and we are hoping to provide these incredibly brave young people with a fantastic experience and the opportunity to meet their heroes. We have lots planned in the coming months and we look forward to helping raise as much funding as we can," said Michael Ashford, CEO, Esports Awards.
"This collaboration with Esports Awards came at an opportune time as we have seen an exponential increase of gaming-related wishes during the pandemic. We are delighted to be working with Esports Awards to bring hope, strength and joy to our wish children worldwide. Together, we are one step closer to being able to grant the wish of every eligible child", says Luciano Manzo, President and CEO of Make-A- Wish® International.