Australian Study: Loot Box Buyers More Susceptible To Problem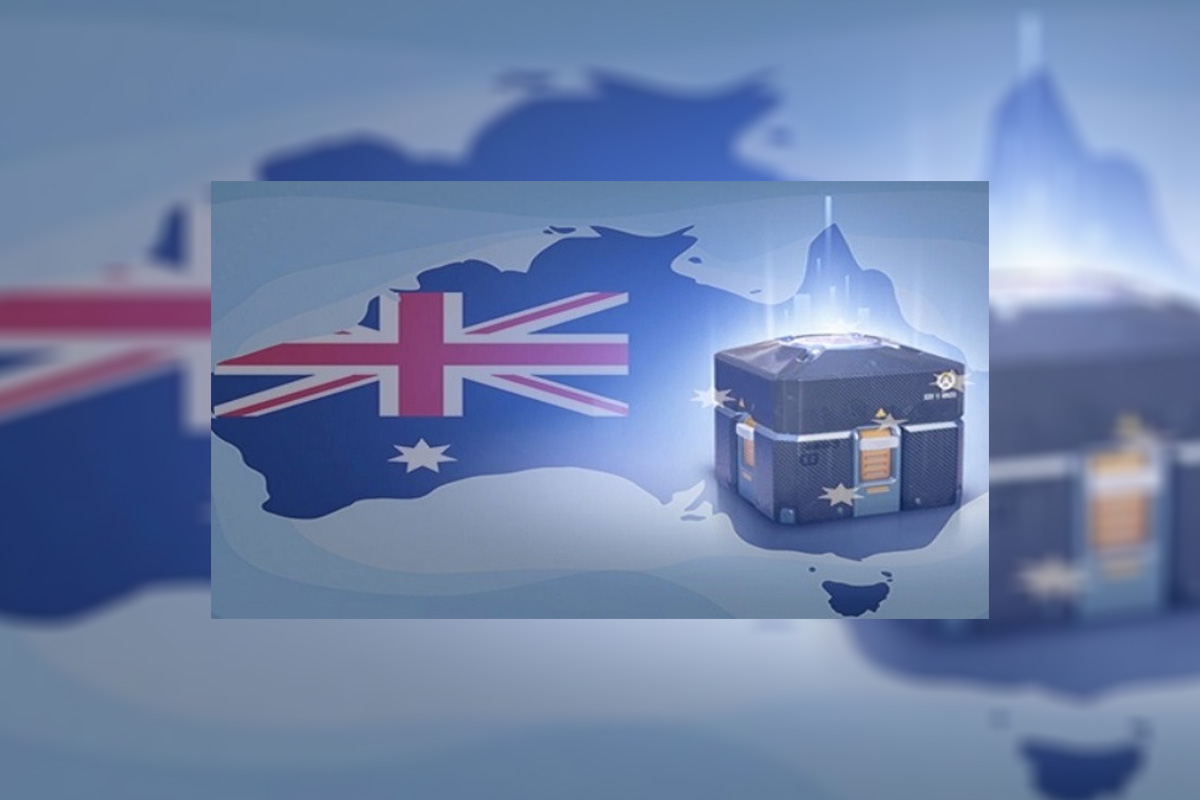 Reading Time:
< 1
minute
Researchers in Experimental Gambling Research Laboratory (EGRL) at CQUniversity Australia has found that purchase of loot boxes make players more prone to real-life gambling problems. According to the study, players who purchase loot boxes are not only more likely to gamble in real life but more likely to wager for large amounts as well.
The study was funded by the NSW Government Responsible Gambling Fund. It had a sample size of 1,954 NSW residents who age ranged from 12 to 24. Among the respondents, 22.3% admitted to have gambling problems. The high percentage of people with gambling problems could be due to the fact that sample was chosen among people who engage with gambling and video games.
The study also found that 62% of the most popular video games have loot boxes of some form. In the study, a large majority of respondents (93.2%) had played at least one of these games in the last 12 months and 69.4% had opened a loot box from these games in the same period, However, only 32.9% of the respondents have actually bought the loot boxes.
Professor Matthew Rockloff, the lead author of the study, said: "[Loot boxes] are a growing concern because of the risk and reward elements associated with them that is similar to gambling and there are currently no age limits to play these games. For both young adults and adolescents, there was a strong association between current loot box use and gambling risk. Consequently, although median expenditure on loot boxes is modest, there is evidence that these products are associated with harmful gambling involvement."
The study urges for preventative measures to prevent the exposure of adolescents to loot boxes.
Inspired Announces Virtual Lexus Melbourne Cup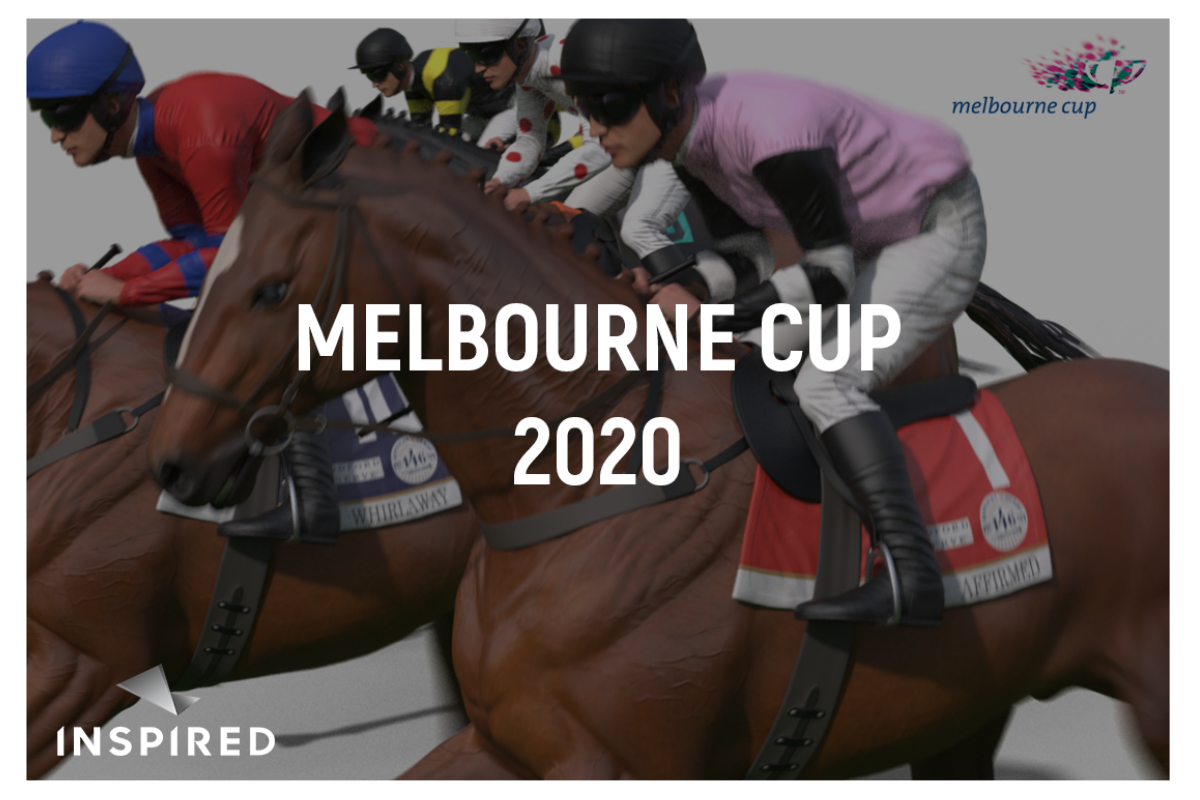 Reading Time:
2
minutes
Inspired to create the inaugural Lexus Melbourne Cup The Race of Dreams to be Televised across Australia Tuesday, November 3, 2020 
Commemorating 160 years of Australia's greatest race, Inspired Entertainment, Inc. ("Inspired") (NASDAQ: INSE) announced today that it has created 'Lexus Melbourne Cup The Race of Dreams', a thrilling virtual race pitting 24 past champions of the Cup against each other, for the Victoria Racing Club ("VRC").  Lexus Melbourne Cup The Race of Dreams will be shown live across Australia on Network 10 on Lexus Melbourne Cup Day, Tuesday, November 3, 2020.  Viewers will get to experience the magic with a computer-simulated version of the Lexus Melbourne Cup incorporating a stunning, fully accurate re-creation of the Flemington Racecourse and the atmosphere of the Melbourne Cup Carnival.
During the broadcast, Lexus Melbourne Cup fans will witness Inspired's ultra-realistic 3D CGI representation of the Cup featuring 24 past champions as selected by a panel of experts from more than 100 past Cup stars.  Historical information about these horses and their racing records has been built into the software, which helps to determine the probability of their potential finishing positions.  This probability is based on their past form and performance in other races. With the outcome already known in advance by a select few creating the race, punters will not be able to place a bet on the great race.
VRC Chairman Amanda Elliott said the virtual race will unite and excite Australians in the lead-up to the 2020 Lexus Melbourne Cup. "Lexus Melbourne Cup The Race of Dreams will reignite time-old debates about Australia's greatest stayer. We want everyone to embrace the concept, whether that be running a traditional Cup Day sweep with family and friends for the virtual race, or posting who you think will win on social media tagging @FlemingtonVRC, which will ensure bragging rights are yours should your tip take out Lexus Melbourne Cup The Race of Dreams."
As the pioneer of Virtual Sports, Inspired has re-created the action of the world's most popular sports for more than a decade.  Inspired has famously created virtual versions of the Kentucky Derby in the U.S. and the Grand National in the UK.  Both of these were broadcast on national television with millions of viewers, proving Virtual Sports are realistic enough to take center stage.
"We could not be more excited about working with the VRC and its media partners to create this celebration of Australian racing history," said Steve Rogers, Inspired Chief Commercial Officer for Virtual Sports.  "The Lexus Melbourne Cup is one of the world's greatest horse races, and its winners include a roll call of some of the sport's biggest icons.  Bringing 24 of those icons back to the turf is every racing fan's dream come true. It's an honor to have this role in Lexus Melbourne Cup Day, and we can't wait to show Australia the quality of our state-of-art virtual sports."
Inspired's award-winning Virtual Sports are popular worldwide, appealing to a wide variety of players through more than 40,000 retail channels and 100+ websites in 35 countries.  Trailers and demos of the latest Virtual Sports offerings are available at www.inseinc.com/virtuals/.
Jumbo Interactive Announces FY2020 Results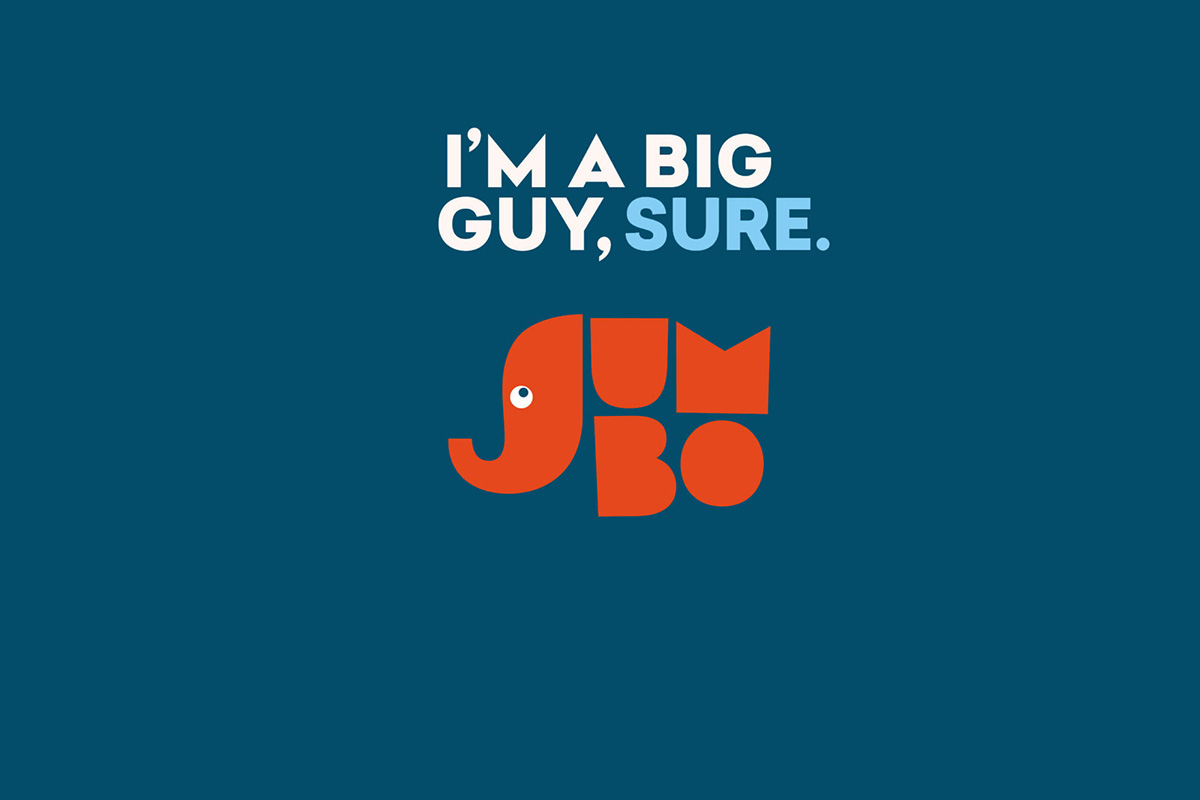 Reading Time:
3
minutes
Australian online lottery retailer Jumbo Interactive has announced its FY2020 results. The company has reported an 8.7% year-on-year growth in revenue and is now targeting growth in markets such as the UK, US and Canada as it aims to increase sales to AU$1bn. Total sales for the 12 months to 30 June amounted to AU$348.6m ($251.0m), with revenue rising from $65.2m to $71.2m.
Its core Australia Lotteries saw revenue increase 6.9% year-on-year to $68.7m, aided by a $260,000 contribution from its burgeoning software-as-a-service business, as well as large jackpots driving customer activity.
In terms of spending for the year, costs of sales were up 5.1% to $5.3m, while administrative expenses also increased 46.5% to $23.6m. However, Jumbo was able to reduce marketing costs by 19.9% to $5.6m, while occupancy expenses were cut by 86.0% to $104,000 for the year.
After taking into account $222,000 in finance costs and $176,000 in fair value movement on financial liabilities, this left Jumbo with a $37.4m profit before tax, down slightly from $38.2m at the end of its 2019 financial year.
Jumbo paid $11.5m in tax during the year, and after also including a $676,000 negative impact from foreign currency translation, this meant comprehensive profit for the year amounted to $25.2m, down 4.6% from $26.4m in 2019. However, in terms of underlying earnings before interest, tax, depreciation and amortisation, this increased by 7.7% to $43.2m.
"The online lottery industry has experienced further growth and this is expected to continue, especially as we broaden the charity lottery tickets we are now selling through our Powered by Jumbo software, which we feel will not only assist our profitability but also the deserving charities we are focusing on. We have often been asked if the Covid-19 pandemic has had an effect on our operation. With the experience of our major shareholder and CEO Mike Veverka and his very skilled staff, we have been able to continue to work both within the office and from the staffs' respective homes," David Barwick, chairman of Jumbo Interactive, said.
Veverka said that with online sales of lottery tickets accounting for 28% of Australian sales, the industry "clearly has a lot of growth ahead."
"Lotteries are perfect for the internet and customers enjoy a top quality experience whether they play on OzLottries.com or another lottery using the Jumbo platform. Continual innovation is driving the customer experience even higher and is ensuring lotteries continue to remain popular into the future."
Veverka also highlighted Jumbo signing a long-term extension to its reseller agreement with Australian lotteries and gaming operator Tabcorp, saying this will help to support its growth plans moving forward.
"The recent 10-year agreement with Tabcorp is an important milestone as it gives Jumbo certainty and the ability to plan long term. The next 10 years will be exciting as the internet share of ticket sales race up as players, young and old, enjoy the experience of playing online," he said.
"From humble beginnings with a single computer in 1995, Jumbo has navigated many challenges and is ready for the growth that lies ahead. Our staff and partners over the years deserve enormous credit for this growth due to their efforts and trust in the vision to grow through technology," he added.
Jumbo's international lottery advisor Richard Bateson said that the retailer has identified opportunities for its iLottery and iRetailer solutions in the US, as more states move lotteries online.
"The iLottery proposition provides lotteries with an integrated digital lottery channel that is more efficient and effective than its industry competitors. The iRetailer proposition provides lotteries with a standalone digital channel that is self-sufficient and does not require operating cost or marketing budget to be diverted from the lottery's main operations," Bateson said.
"Once there is an established foothold in Canada, management believes the model can be exported to other parts of the North American region, using the expertise of the local market in adjacent markets. The international ambition is to drive sustainable businesses in the UK, the US and Canada that will be used as a beachhead in each region to grow into other markets and sectors," Bateson added.
NSW Gambling Harm Prevention Grants Announced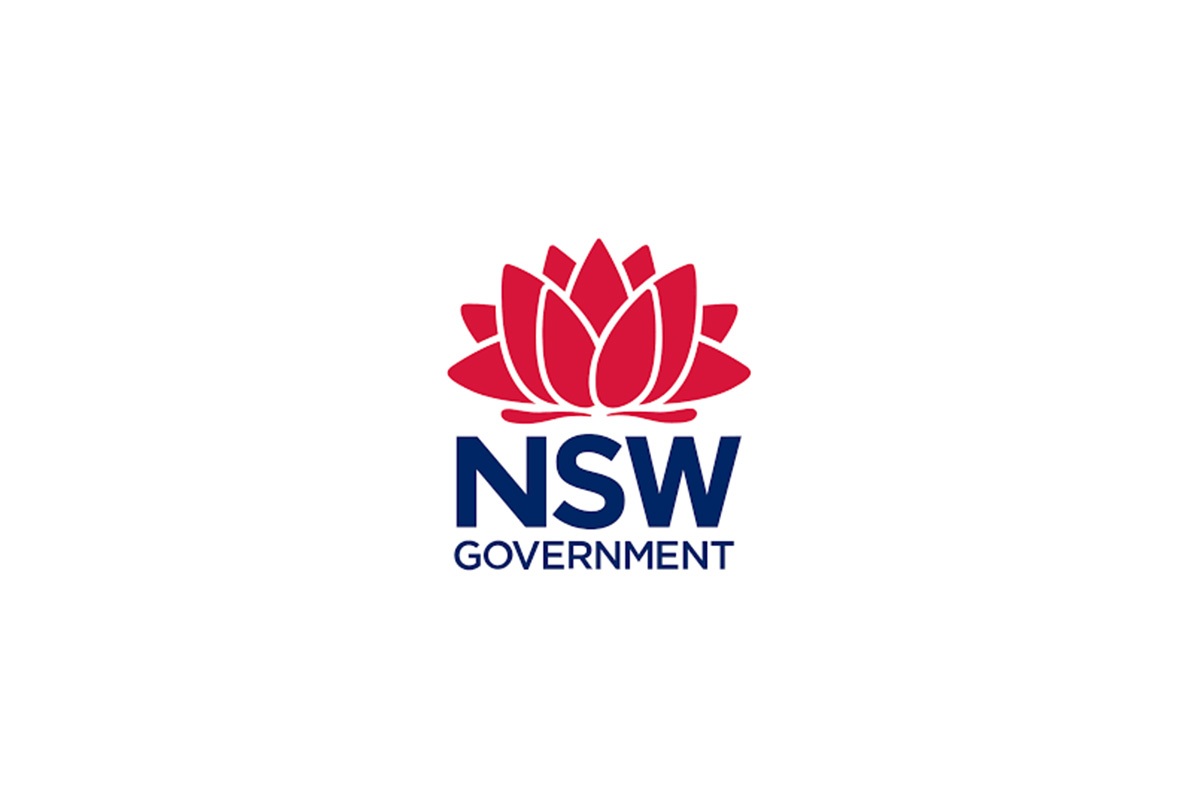 Reading Time:
2
minutes
Four new projects have received a total of $236,000 through the NSW Office of Responsible Gambling's Odds on Youth program.
Odds on Youth is a capacity building program which partners with youth organisations to reduce gambling harm among young people.
The program is funded by the NSW Government's Responsible Gambling Fund.
The four new projects will be rolled out by youth organisations in South West Sydney who took part in a gambling harm education workshop in the second round of the program in March.
NSW Office of Responsible Gambling Director Natalie Wright said working with youth organisations allows the office to fund projects that engage with young people and their families to stop gambling harm before it occurs.
"Research shows that people aged 18 – 24 who gamble are more likely to experience gambling harm which is why we have programs like Odds on Youth, helping provide education for these communities with a focus on early intervention," Ms Wright said.
The grants have been awarded to the following organisations:
Cumberland City Council ($60,000): Cumberland Odds on Youth – a local awareness campaign and education resource about gambling harm in the Cumberland area, co-designed with young people.
Fairfield City Council ($60,000): Pay to Play? – a series of videos to educate young people in the Fairfield local area. The videos will be made with input from young people and will help them identify gambling harm.
Headspace Campbelltown ($60,000): Cash Me Outside – targeting young people in the Campbelltown, Camden, Wollondilly and Wingecarribee areas, this project will include education resources, lived experience stories and capacity building for youth workers to help them identify and respond to young people at risk of gambling harm.
Woodville Alliance ($56,000): Game Over: The Vietnamese Youth Project – the production of youth friendly and culturally appropriate short videos about gambling and gambling harm for young people from a Vietnamese background living in the Fairfield area.