Svenska Spel to Sponsor 2020 Swedish eHockey Championship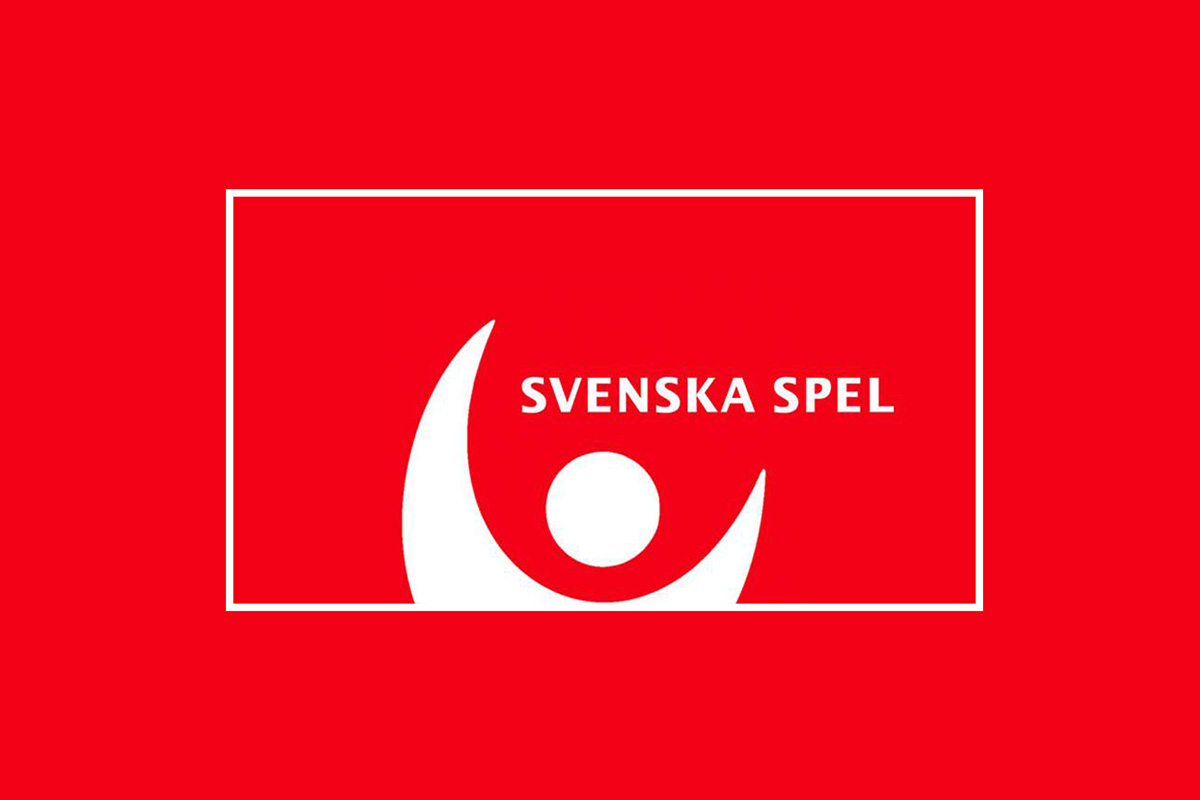 Reading Time:
< 1
minute
Svenska Spel, the largest gaming company in Sweden, has announced that it will partner with the Swedish Ice Hockey Association and Swedish Esports Association (SESF) to sponsor the 2020 Swedish eHockey Championship, which starts later this month.
The competition will see 1v1 solo and 6v6 team games held over five weeks between August and October, with the finals on October 2 and 3 to be broadcast by Amazon-owned live streaming platform Twitch.
Svenska Spel Sponsorship Project Manager, Jimmy Sandberg, said: "As the main sponsor of both the Swedish Ice Hockey Association and the Swedish Esports Association SESF, we are proud to also take on the role as the main sponsor of the Swedish Championships in eHockey. Working together to marry traditional sports with e-sports is something we believe in."
Christer Plars, Commercial Manager at the Swedish Ice Hockey Association, said the deal aimed to increase interest in esports as an alternative after the association curtailed the 2019-20 hockey season for all Swedish ice hockey leagues in March due to the Covid-19 pandemic.
He said: "We want to reach new potential target groups with an interest in hockey, and together with Svenska Spel, increase interest in esports. Getting more people to get involved and interested in ice hockey is an important part of the Swedish Ice Hockey Association's strategy."
"Under the current situation, it also feels good to be able to offer more people the opportunity to play ice hockey virtually, it is a good complement while waiting for the big ice hockey tournaments to start again," he added.
Entropiq Partners with PUMA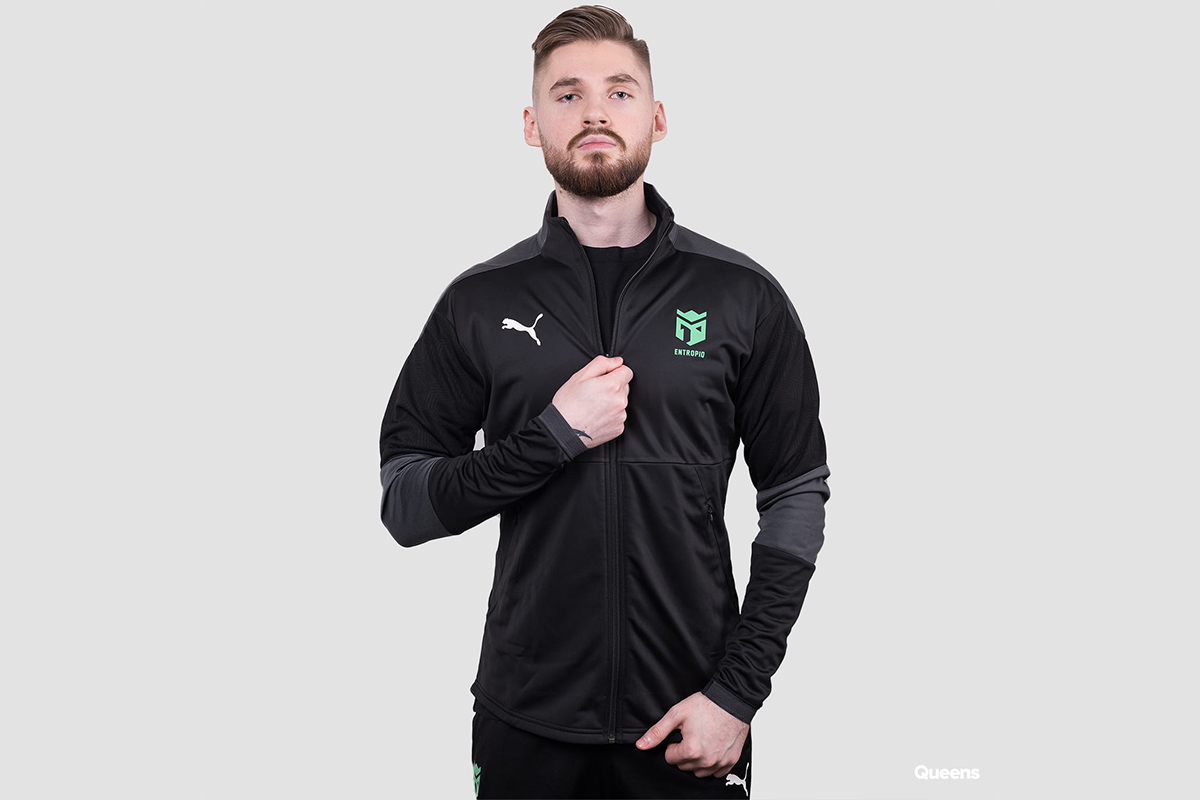 Reading Time:
2
minutes
Entropiq, one of the rapidly-growing esports organisations, has entered into a new partnership with global sportswear brand PUMA.
The German company, which specialises in sportswear design and manufacturing, becomes Entropiq's exclusive merchandising partner. From jerseys to shirts and hats, the apparel will be available for purchase on Queens.cz.
"In the last few months, we were in touch with several global brands, and after considerations and mutual agreement, we decided to sign with PUMA. I am delighted that we will be able to provide our players and fans with merchandising of the highest quality," Ondřej Drebota, Managing Director of Entropiq, said.
"While the fans' interest in buying our merchandise has been imminent ever since our organization entered the esports realm, we understood the importance of the decision. It is a privilege to join forces with such a renowned brand, which provides sportswear for the Czech national football team and several first division clubs," Drebota added.
"PUMA follows the global trend of connection between sports and esports. We believe that, in today's world, sports and esports are closely linked entities with many common features. I am very pleased that we can start our collaboration with esports organization Entropiq and together become a part of the gaming community on the Czech-Slovak as well as international stage," Jan Sochor, Area General Manager Eastern Europe, PUMA, said.
"Esports events may take many hours, and it is important to feel comfortable while playing. All of us in the team were thrilled to hear that PUMA would be our new partner and provide our sportswear. The timing of the announcement just ahead of the Czech National Championship makes the partnership even more exciting," Entropiq's PUBG player Filip "RedgieBeardo" Tutko revealed.
"I am happy that Entropiq signed with PUMA, the designer of the national football team. It is a great connection, which ticks all the boxes," Entropiq Ambassador Vladimír Šmicer said.
The Premier League and EA SPORTS launch the 2020/21 ePremier League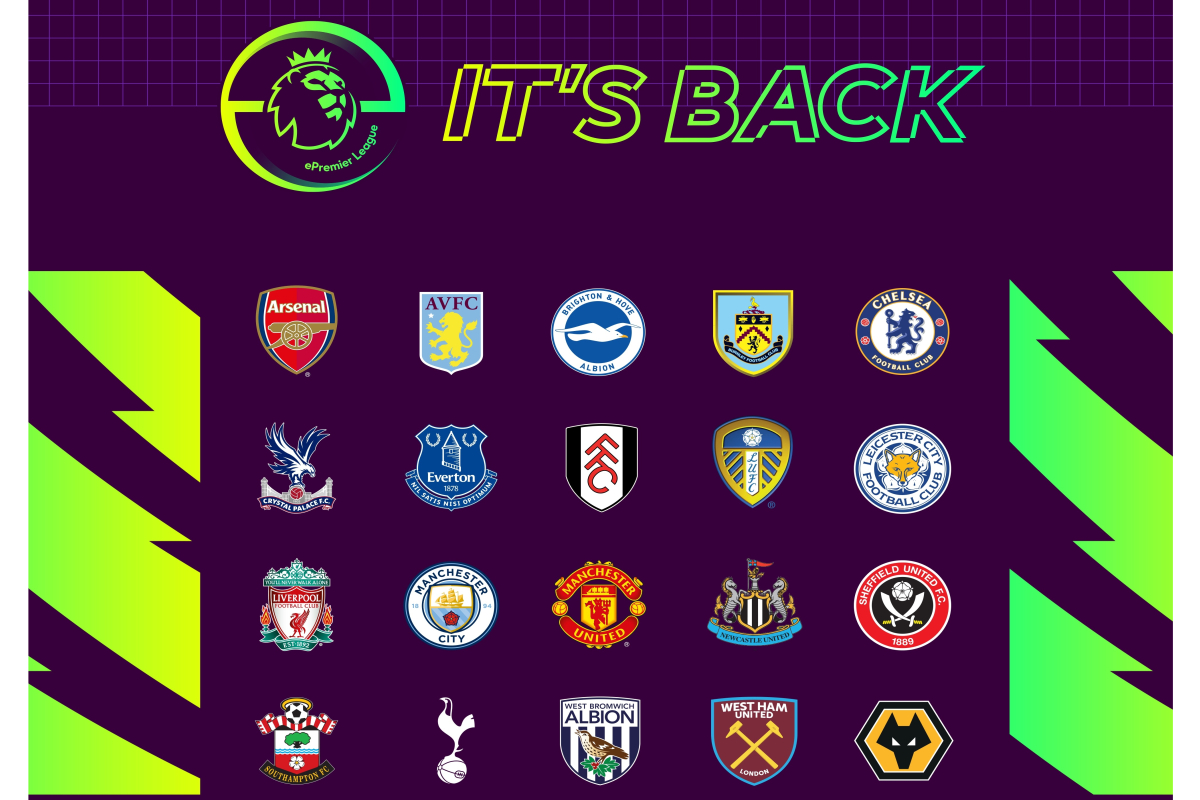 Reading Time:
3
minutes
The Premier League and Electronic Arts are launching the third season of ePremier League. The EA SPORTS™ FIFA 21 Global Series competition gives UK-based players the chance to win the ePremier League title for their favourite club.
Registration for this year's competition opens at 5pm GMT on Thursday 3 December at e.premierleague.com, with online qualification beginning in January. Representatives for all 20 clubs will compete to see who reaches the online playoffs, before the live finals take place next spring (dates TBC). The finals will once again be broadcast live on Sky Sports, Premier League channels and EA SPORTS FIFA Twitch channel. Over the last two seasons, the finals reached more than 22 million fans.
Premier League Commercial Director Will Brass said: "The EA SPORTS FIFA video game series is one of the key channels through which fans all over the world can engage with Premier League clubs and players. We are looking forward to another edition of ePremier League after the first two seasons delivered some thrilling entertainment while giving UK-based fans the chance to represent their teams in high-profile competition.
"ePremier League is a great platform for players of all abilities and a real mix of competitors have progressed to the final stages of both tournaments so far. This includes some of the highest-ranked professional FIFA-gamers in the world and relatively inexperienced players who have proved they can take on the very best.
"We have been able to deliver the live finals to a wide audience in the UK and around the world, thanks to EA Sports and our broadcast partners, and we hope fans enjoy watching and having the chance to participate in another exciting season of ePL action."
The 2020/21 instalment of ePL was won by Watford FC's Thomas 'Hashtag Tom' Leese after the inaugural ePL tournament was won by World No1 Xbox One player Donovan 'Fnatic Tekkz' Hunt on behalf of Liverpool FC.
Hashtag Tom said: "It meant a lot for me to be crowned the 2019/20 ePremier League champion as it is one of the most prestigious tournaments on the professional FIFA circuit and it was the first major trophy of my career.
"I can't explain the number of times I had walked away from a tournament in FIFA 19 and 20 and felt like I should have won, so to win ePL after a lot of tough losses felt extra satisfying.
"I would recommend the competition to FIFA players as ePL is a massive tournament with a lot of people watching. It also gives you the unique chance to try and represent your favourite Premier League team. And if you're looking to break into professional FIFA then this is the perfect opportunity for UK gamers to showcase their talent."
The competition is open to UK residents aged 16 and over and will once again take place on PlayStation®4 and Xbox One. The winner will take home the trophy and a share of the £40,000 prize pot, and there will also be seats on offer for top-ranking players at the EA SPORTS™ FIFA 21 Global Series (FGS) European Playoffs. You can find more information about the EA SPORTS™ FIFA 21 Global Series (FGS) rules here.
FIFA Deputy Commissioner Sam Turkbas said: "EA SPORTS FIFA esports popularity has the strongest momentum of all time and a key accelerator in its growth is through the power of its accessibility and authenticity. ePremier League gives competitors the opportunity to fulfil their dreams by representing one of their favourite clubs on the virtual pitch."
During this season's online qualifiers, all players will be required to play in 90-rated Online Friendlies mode as their chosen Premier League club. Those who progress to the playoffs and beyond will play on FIFA Ultimate Team™ (using Premier League players only).
ePremier League evolved during the 2019/20 season, with the introduction of the ePL Invitational tournament while football was suspended during the COVID-19 pandemic. This saw first-team players and other famous faces compete on behalf of all 20 Premier League clubs in an online EA SPORTS FIFA 20 tournament. Two instalments of the competition were broadcast across five continents as then-Wolverhampton Wanderers player Diogo Jota and Leicester City's James Maddison were crowned champions.
Highlights from the first two ePL seasons are available here.
ePremier League is operated by esports tournament organisers Gfinity. For more information visit e.premierleague.com.
ePremier League 2020/21 key dates
Thursday 3 December – Friday 15 January:                 Registration open
Monday 4 – Sunday 31 January:                                  Online qualification
Monday 15 February – Wednesday 3 March:               Club Playoffs
March/April                                                                  Live Finals (final dates TBC)
Riot Games Announces VALORANT Champions Tour 2021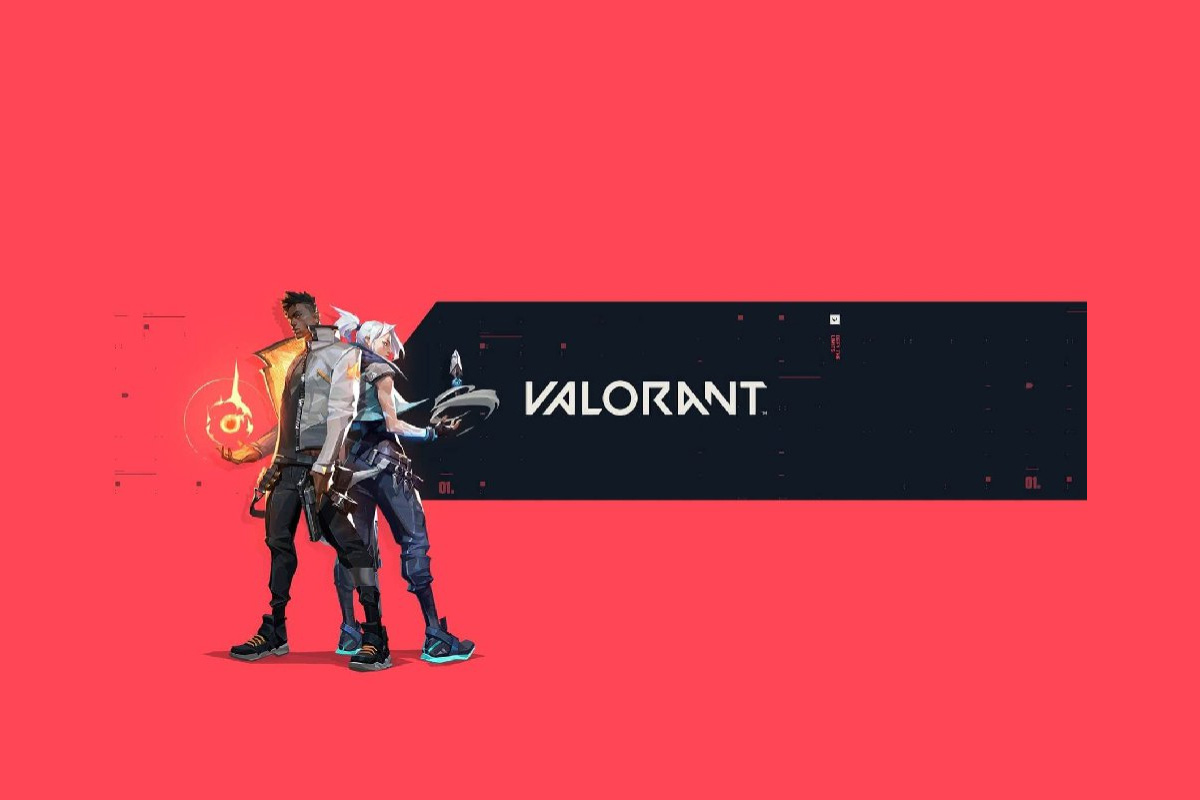 Reading Time:
< 1
minute
Riot Games has announced the 2021 VALORANT Champions Tour, a season-long competition tour set to take place throughout 2021 for its newly released competitive 5v5 character-based tactical shooter VALORANT.
The 2021 VALORANT Champions Tour will feature competitions in North America, South America, Europe, Asia, Africa, and Australia, and will crown a single global Champion at the end of the year.
"The Champions Tour is our next step to grow VALORANT into a global esport worthy of the passion of our fans. We've spent a couple of years now talking to players, teams, fans, prospective partners, and other stakeholders, and we're extremely excited to launch our first official season. Our focus will be on elevating and showcasing the creative and talented players who are shaping this game across the globe. Fans and players both wanted high stakes competition, and that's what the VALORANT Champions Tour is designed to do," Whalen Rozelle, Senior Director of Esports at Riot Games, said.
The VALORANT Champions Tour will feature three levels of competition: Challengers, Masters and Champions. Teams begin their journey by first playing in regional Challenger events before advancing to international Masters events. At the three Masters events set to take place in 2021, top performing teams will accumulate points which will count towards qualification for the Champions event. This final stage will feature the top sixteen teams in the world and will crown a single global champion.