Riot Games Partners With Cisco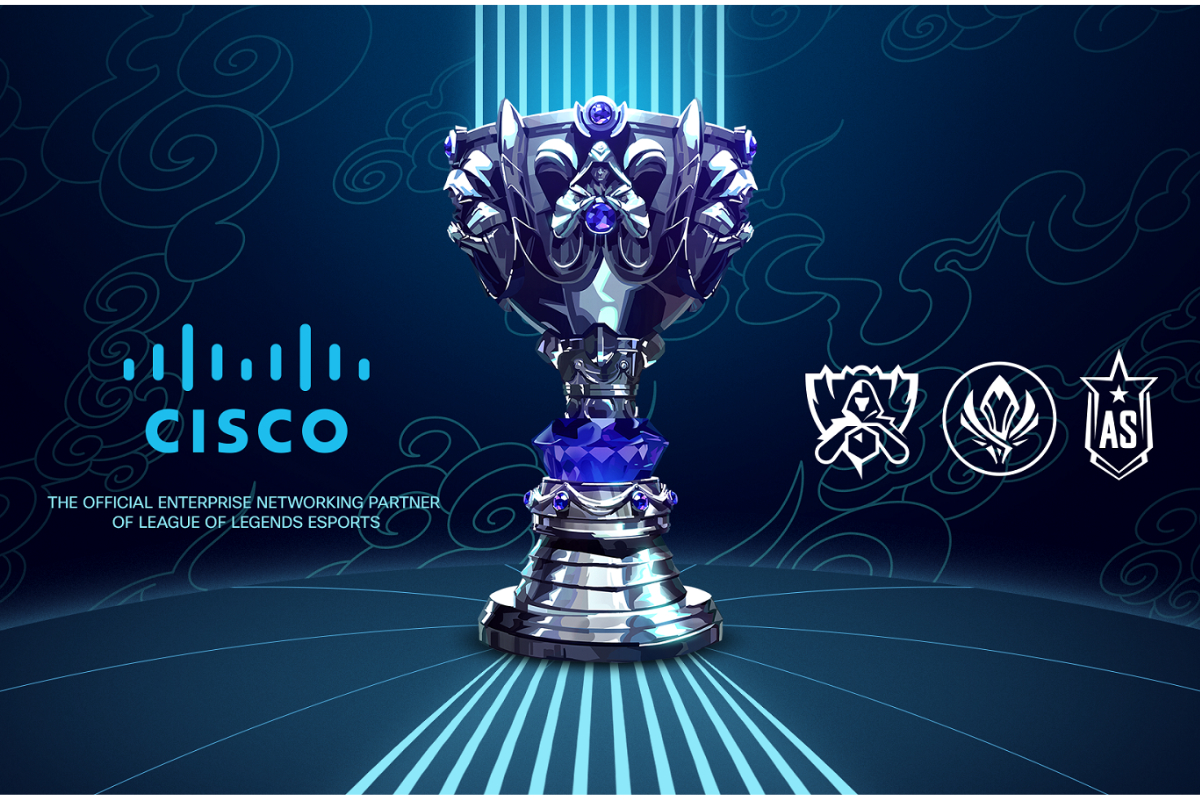 Reading Time:
2
minutes
The partnership with Cisco will provide Riot with reliable infrastructure and networking capabilities across five continents and three global events that will improve the competitive experience for pro players as well as enhance the viewing experience for fans.
The Realm – Competitive Esports Server Upgrade League of Legends is an esport that requires quick strategic planning and fast reaction timing. Cisco's networking solutions will power "The Realm" – the private game server used exclusively for pro-level competitive LoL Esports matches at three major global events: The League of Legends World Championship, The Mid-Season Invitational, and The All-Star Event. With Cisco technology being implemented pro players can expect to compete on Summoner's Rift at sub-1ms ping, allowing for near instantaneous reaction times and uninterrupted gameplay. Additionally, the new Cisco servers are expected to offer up to 200% raw performance improvement over the previous technology.
Global Esports Networking In order to power the next decade of esports, Riot Esports will deploy a new collaborative global infrastructure and networking upgrades. Cisco's global and regional footprint allows Riot the flexibility, accessibility and security needed to produce world-class esports events in all corners of the globe. Using Cisco's advanced networking technology, fans at home will be able to watch LoL Esports broadcast streams with reduced delay and improved quality, bringing them closer to the action.
Regional Broadcast Center Upgrades As part of a global initiative to standardize and promote competitive integrity around the world, Riot Games will deploy more than 200 new tournament game servers in regional studios all centrally managed though Cisco's new Intersight SaaS solution. Using Cisco's UCS B-Series Blade Servers, C-Series Rack Servers and Nexus 3000/7000 Series Switches, Riot Games will establish a common infrastructure footprint across the 12 RBCs including virtualization, storage, and computing to deliver improved performance with reduced latency for regional professional gameplay. Cisco blade nodes can easily adapt and support the broadcast centers without the need for new hardware, allowing for potential new esport applications to come online with ease.
Global Riot Object Storage As a worldwide leader in esports, Riot Games will undergo a major, global expansion of their object storage system to support content distribution, media processing, and global content archive. Using Cisco's Storage Optimized Computing Solutions, Riot will build an archive to protect their legacy of content that will more than triple the amount of usable storage and capacity.
"As a sport completely reliant on technology, it is essential that League of Legends runs on a trusted and reliable network," said Scott Adametz, Esports Tech Lead at Riot Games. "With Cisco as a partner, we now are able to build and expand the infrastructure necessary to deliver the best esports experience possible for fans and professional players all over the world."
"Our partnership with Riot Games brings together the leaders in esports and networking to offer the best possible connected experience for the players and millions of fans around the world," said Brian Eaton, Director of Global Sports Marketing at Cisco. "Cisco is committed to redesigning the internet for the future, and esports has a big impact on that goal. With more people online than ever before for work and entertainment, it is critical to have a highly secure, flexible infrastructure in place to help ensure the visual quality and speed that will be required in the future."
Source: lolesports.com
MSSA's view of encouraging females to play esports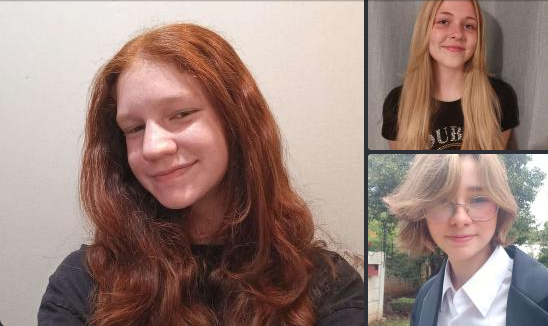 Reading Time:
2
minutes
Esports, or electronic sports, has become a global phenomenon, with millions of people tuning in to watch competitive video game matches online or in person. As the popularity of esports continues to grow, it is becoming increasingly important to encourage diversity and inclusivity in the industry, particularly in terms of gender.
Since 2009 Mind Sports South Africa (MSSA) has had an active policy to increase female representation in esports. This is important for a number of reasons. First, it is simply a matter of fairness and equality. Women should have the same opportunities to compete and succeed in esports as men. By promoting gender diversity in the industry, we can help to break down barriers and create a more inclusive environment for everyone.
However, as MSSA President, Colin Webster, stated, "There are also practical reasons why having more females play esports is important. For one, it can help to grow the industry. Women make up a significant portion of the gaming market, and by tapping into this market, esports organizations and companies can reach a wider audience and increase their revenue streams."
Webster added, "Additionally, having more females involved in esports can help to address some of the toxic behaviors and attitudes that have plagued the industry in the past. Women have historically faced harassment and discrimination in the gaming world, but by promoting gender diversity and inclusion, we can help to create a more welcoming and supportive community."
There are also potential benefits to individual female players. By participating in esports, women can gain valuable skills and experience in areas such as teamwork, communication, and problem-solving as well as earn Regional, provincial, and National Colours that may help such females obtain bursaries in order to study further. These skills can then be applied to other areas of their lives, such as their careers or personal relationships.
However, increasing female representation in esports is not without its challenges as MSSA is painfully aware. Women are still underrepresented in the industry, and those who do participate often face a range of barriers and obstacles. Some of these include online harassment and discrimination, a lack of female role models and mentors, and limited opportunities for sponsorship and funding.
MSSA faced very stiff opposition from many gamers, some of them who even have daughters, over the years when promoting its policies of enablement and inclusion.
To address these challenges, MSSA has always taken proactive steps to promote gender diversity and inclusion. This has included initiatives of providing incentives and creating real and credible upward movement. MSSA is the only esports national federation, world-wide with 40% of its Board consisting of female Board Members.
In conclusion, increasing female representation in esports is not only a matter of fairness and equality, but also a practical way to grow the industry and create a more inclusive and supportive community. By taking proactive steps to promote gender diversity and inclusion, we can help to build a better future for esports and for everyone involved in it.
Removal of Hearthstone as Contested Esports Title At Hangzhou Asian Games 2023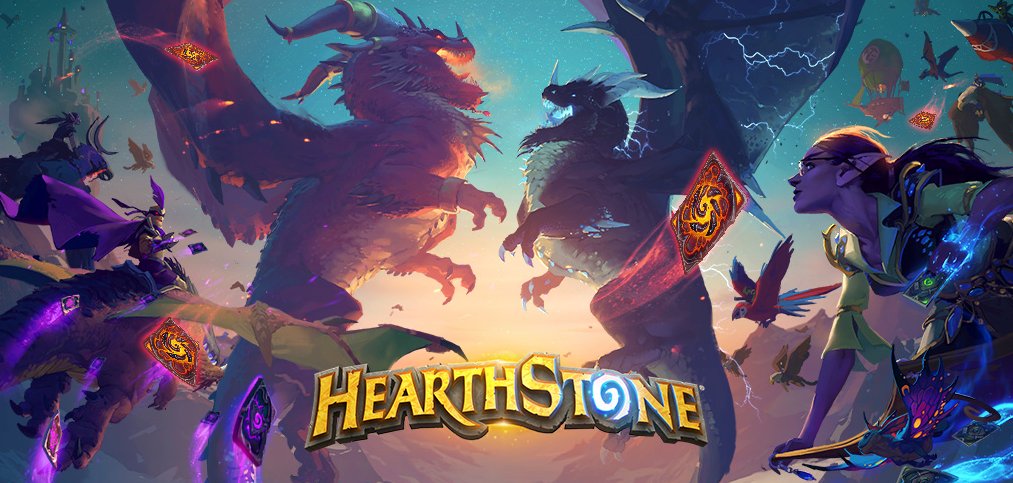 Reading Time:
< 1
minute
Esports is going to make its debut at the Asian Games 2023 as a proper medal event, earlier in 2018 it was there as a demonstration title. The Asian Games 2022, originally scheduled for September last year, will now be held from September 23 to October 8, 2023. This multi-nation event will cement the industry mark into a mainstream sports scene. 
The seven official events, and publishers, are:
1. Arena of Valor Asian Games Version
2. Dota 2
3. Dream Three Kingdoms 2
4. EA SPORTS FIFA branded soccer games
5. League of Legends

6. PUBG Mobile Asian Games Version
7. Street Fighter V
Showing his disappointment, please find below the quote on behalf of Mr. Lokesh Suji, Director, Esports Federation of India & Vice President of the Asian Esports Federation (AESF) on this announcement:
"It is unfortunate to hear that Hearthstone will not be included in the upcoming Asian Games, especially because India's first Esports medal at the tournament came in this very title in 2018 when Tirth Mehta clinched the bronze medal. That achievement holds a special place in our Esports community and we were hopeful that our talented athletes Shikhar Choudhary and Karthik Varma would be able to bring similar honour to the country by competing in this official medal sport.
Nonetheless, we respect the OCA's decision and remain confident that our athletes will perform at the highest level in the other titles to make the country proud. We look forward to supporting them as they represent India in the prestigious tournament."
Gamer Pakistan and Elite Sports Pakistan Announce 100th and 101st University Sports Commercialisation MoUs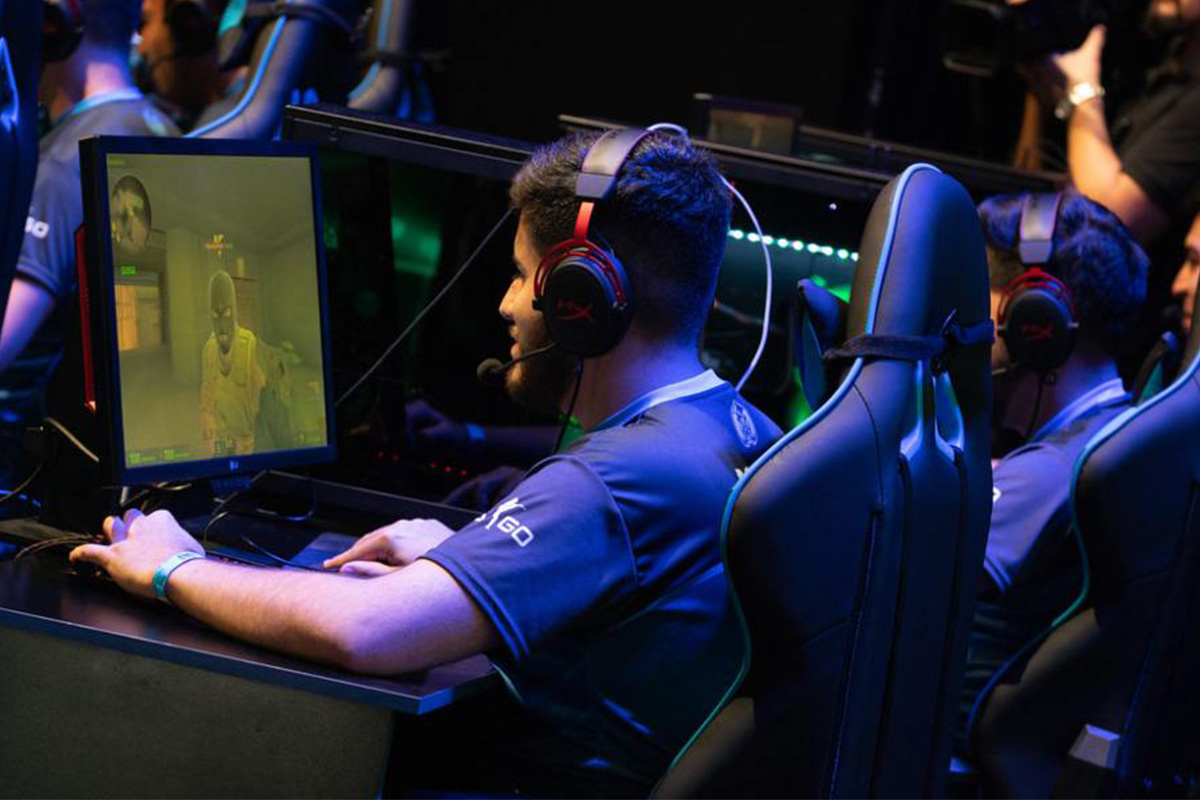 Reading Time:
< 1
minute
Gamer Pakistan announced that affiliate company Elite Sports Pakistan has signed its 100th university sports Memorandum of Understanding (MoU) with Usman Institute of Technology University Karachi and 101st MoU with Shah Abdul Latif University Khairpur Sindh. These MoUs give Gamer Pakistan exclusive rights to conduct, broadcast and commercialise esports competitions at these respective universities.
Gamer Pakistan is rapidly becoming the premiere university esports partner for secondary education institutions in Pakistan. Gamer Pakistan creates the formats and events to provide a competitive environment in which to unearth and nurture budding esports talent at the collegiate level and provide them with opportunities to represent Pakistan globally in their journey to becoming world-class professional esports athletes.
"We are pleased to have achieved this milestone with Usman Institute of Technology University Karachi and Shah Abdul Latif University Khairpur Sind. Their leadership in expanding the competitive sports and career advancement opportunities available for their students in all aspect of athletics is to be commended," Muhammad Jamal Qureshi, CEO of Elite Sports Pakistan, said.
"Gamer Pakistan looks forward to including Usman Institute of Technology and Shah Abdul Latif University into the total collegiate Gamer Pakistan competitive esports universe. Their participation and the enthusiasm and skills of their student gamers gives us great confidence in the future of esports in Pakistan, and in the ability of these gamers to righty take their space on the global esports stage," James Knopf, CEO of Gamer Pakistan, said.