Apollon Limassol FC to Launch $APL Fan Token on August 25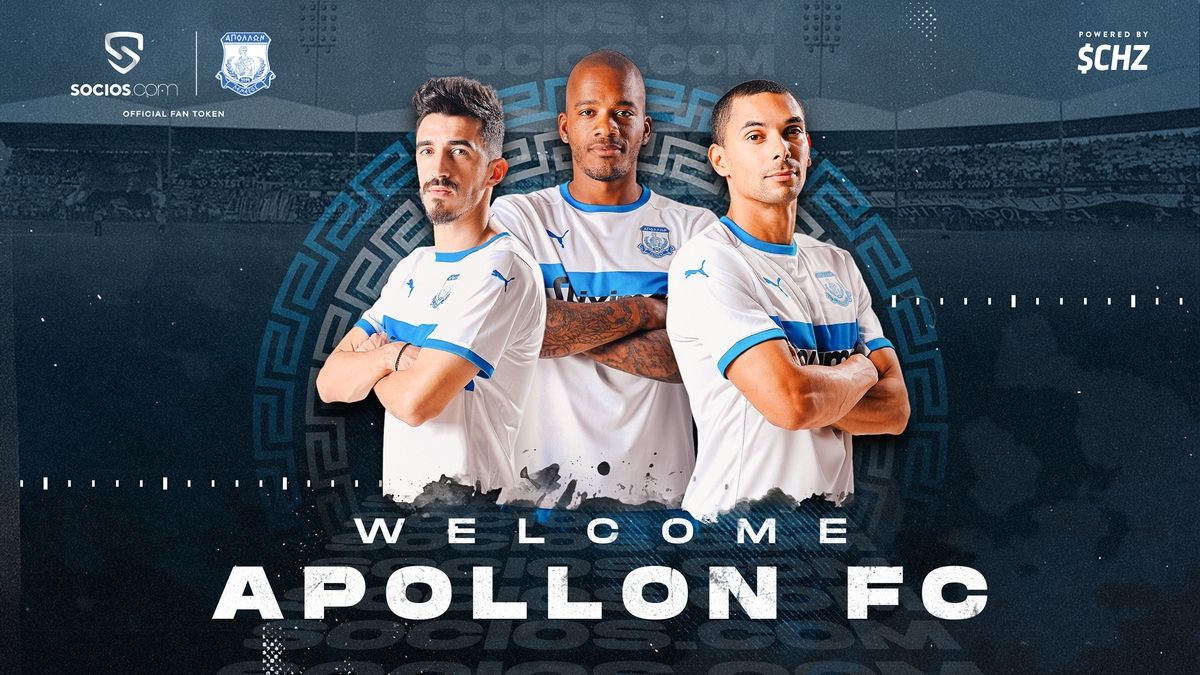 Reading Time:
2
minutes
Apollon Limassol FC, in association with Chiliz (Binance: $CHZ), is going to launch its $APL Fan Token on August 25. The token will be sold exclusively on fan voting & rewards app Socios.com and the Chiliz Exchange, the world's first tokenised sports exchange.
A total of 100,000 $APL Fan Tokens at a fixed price of €1 will be available for sale from August 25 to August 27. A total of 75,000 $APL Fan Tokens will be available on Socios.com, with another 35,000 to be sold on Chiliz.net. Fans can purchase up to a maximum of 50 $APL Fan Tokens either on Socios.com or Chiliz.net.
From August 28, fans will be able to continue buying $APL, but from this point onwards price will be determined by supply and demand.
$APL Fan Token holders can vote in a series of launch polls, choosing players to go head to head in a skills challenge with selected voters to be invited to the training ground to award the winner.
$APL holders will be able to influence club decisions, voting in many polls each season on Socios.com and earning rewards linked to the club, including innovative digital experiences and real-life activations, such as meeting players and watching games as a VIP when fans return to the stadiums.
"We are excited to be the first Cypriot club to join Chiliz and Socios.com! Here at Apollon FC, we are constantly looking for ways to innovate and increase our brand exposure. Seeing our club logo next to some of the most prestigious clubs in the world and knowing that we are all together in such an amazing project, makes us extremely proud! We know that Socios.com can be a great communication stream between us and all the Apollon fans around the world and we are eager to receive their help in various club matters," Nicos Kirzis, Club President of Apollon Limassol FC, said.
"Apollon FC are a forward-thinking club who are passionate about making sure their fans are able to have their say. We're delighted they've chosen to embrace tokenisation to build an even closer connection with the fans and we've got some really exciting plans for the future," Alexandre Dreyfus, CEO and Founder of Chiliz and Socios.com said.
Zenit St. Petersburg join Sorare's fantasy football game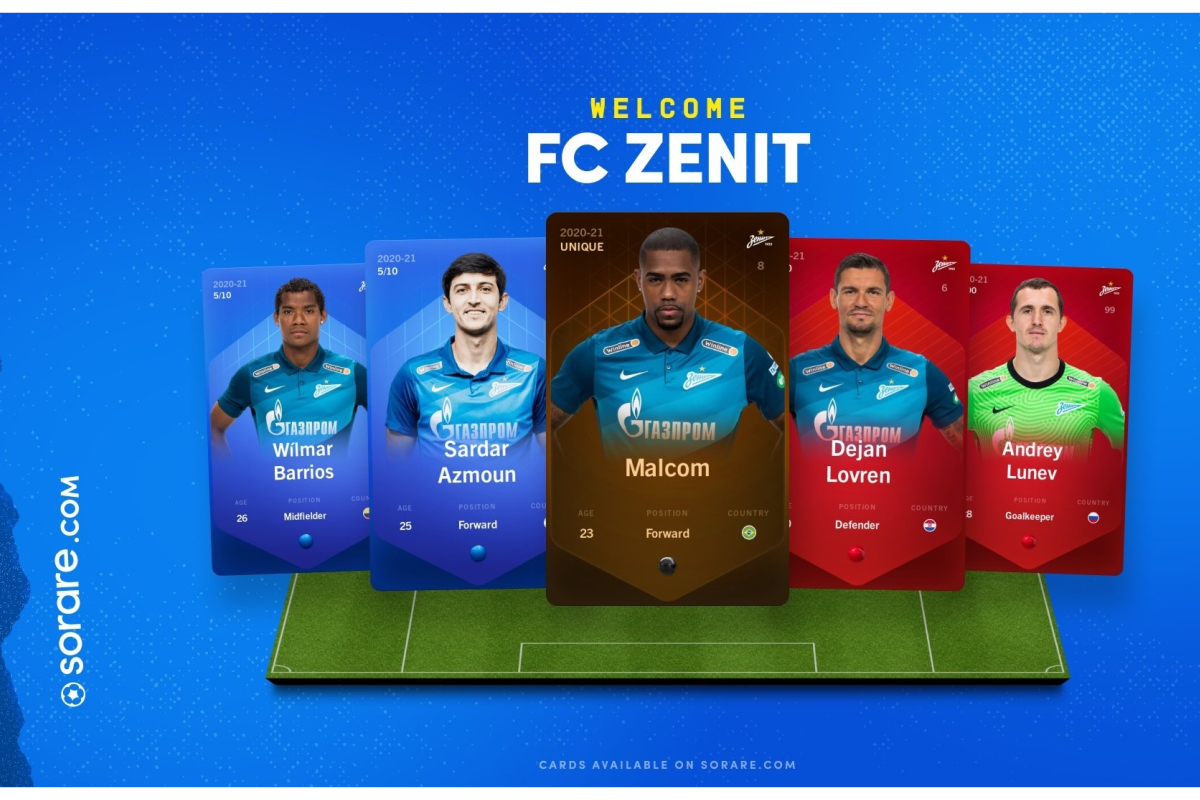 Reading Time:
2
minutes
All the Zenit Saint Petersburg players will be available on Sorare's global fantasy football platform as digital cards starting October 15th. Developing a presence on Sorare allows Zenit and its players to develop their brands to a worldwide audience of gamers across the globe. Since its launch in March 2019, the Sorare platform has grown by an average of 52% month on month, and today can count over 40.000 users worldwide.
With Sorare, users can collect the digital cards of their favourite players, exchange them with other managers and play fantasy football as soon as they have 5 digital cards. The score on the player's card will depend on their performance in real-life, be it in a Russian Premier League game or a Champions League match.
Nicolas Julia, CEO at Sorare, said: "We are delighted to have the Russian Premier League side Zenit Saint Petersburg join Sorare today.  We are proud to help Zenit shine even more all over the world through our game. This agreement is a key step in our vision to create a global fantasy football game with the top 20 leagues in the world. "
Through organic growth alone, Russia has quietly grown into Sorare's 3rd largest market in terms of user base, sustained by a 70% month-on-month user growth in the country. Russia is also ranked the number one market for time spent on the platform, with an average of 1 hour 15 minutes per day, per user. Sorare's organic growth in Russia is a reflection of the country's appetite for Fantasy Football. Today's Zenit launch comes in response to the significant user demand for Zenit players on the platform and serves as an additional step in consolidating Sorare's plans to establish itself with the Champion of the Russian Premier League.
Alexander Medvedev, General Director at FC Zenit, said: "FC Zenit is proud to announce the collaboration with Sorare. We look forward with great anticipation to future engagements with our new partner and we see the possibility for developing new digital markets and joining the already 15 million fans playing the game around the world."
Zenit are joining 100 other football clubs from Europe, the United States, and Asia in partnering with Sorare to issue official digital player cards. Other clubs include Juventus, Paris Saint-Germain and Atletico de Madrid.
DAOPlatform reports impressive first live quarter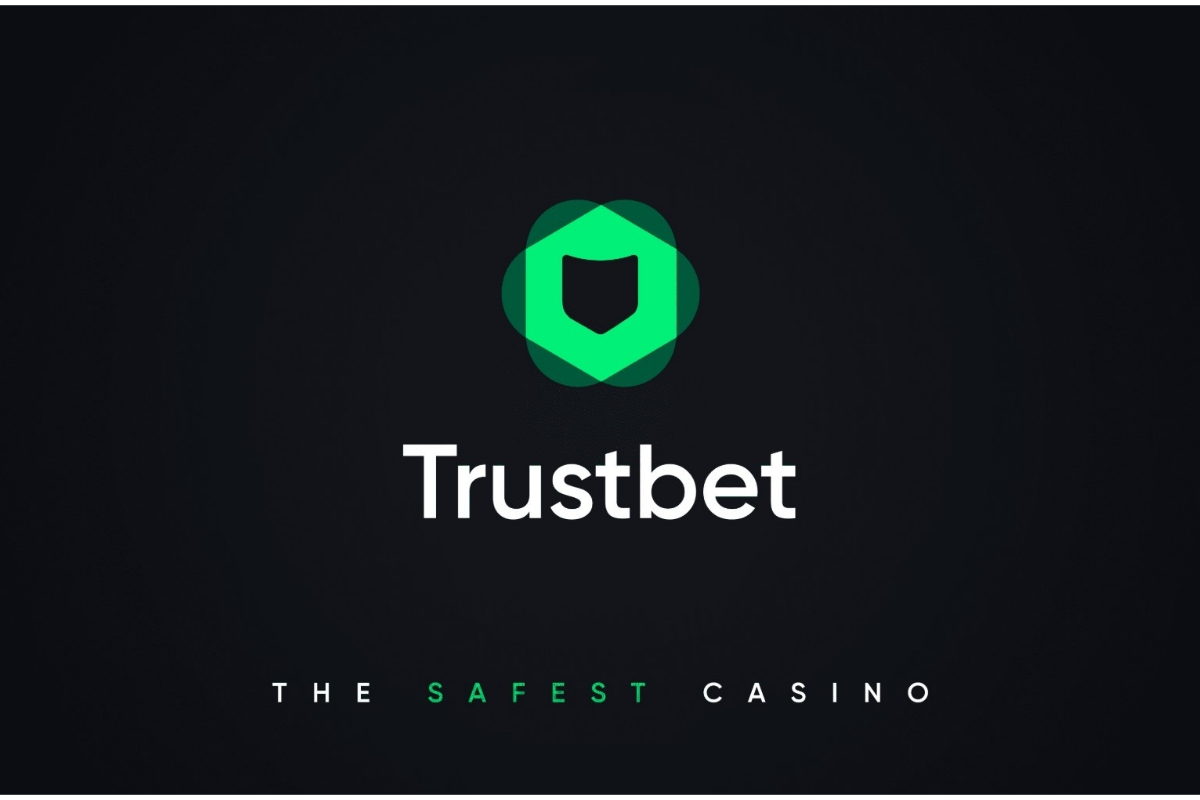 Reading Time:
< 1
minute
Blockchain casino platform sees strong results since launch of Trustbet.io
DAOPlatform, the decentralised igaming platform and member of the DAOGroup, has impressed in its first three months of operation with its first casino partner Trustbet.io seeing strong player registration and wagering figures.
The platform has laid the foundations for the onboarding of further selected white label brands, having seen TrustBet.io registrations increase by 200% month-on-month since going live, with those players going on to execute 60,000 game rounds.
Following the robust start, DAOPlatform has gone on to add Roulette and Blackjack titles, increased max bet limits to 10,000 BET and made various stability and speed improvements, benefitting both players and white label partners.
The platform now features seven games, designed by partner studio DAOGames, all featuring tamper-proof on-chain RNGs approved by GLI, and a rapidly growing network of proprietary token holders who can gamble via the innovative DAOWallet, without the complication of blockchain transaction fees.
DAOGroup's CCO Glen Bullen, said: "Launching DAOPlatform's first white label casino and witnessing its initial success in terms of player registrations and rapidly increasing wagering levels has been fantastic to see.
"Trustbet.io is proof that demand is there for premium blockchain gaming, and DAOPlatform is well set up and ready to scale to integrate further partners more quickly than any other decentralised platform out there can."
Third-party game developers are also now able to integrate their own gaming content onto the platform, with the DAOPlatform team there to assist in tailoring game mechanics for a  crypto audience.
Eligible players can gamble with its native gambling token BET at Trustbet.io today, while potential white label partners can find more about the group's ability to provide new and cost-effective revenue streams at https://dao.group/dao-platform/
Trump vs Biden I: Cloudbet Markets Give it to Not-So-Sleepy Joe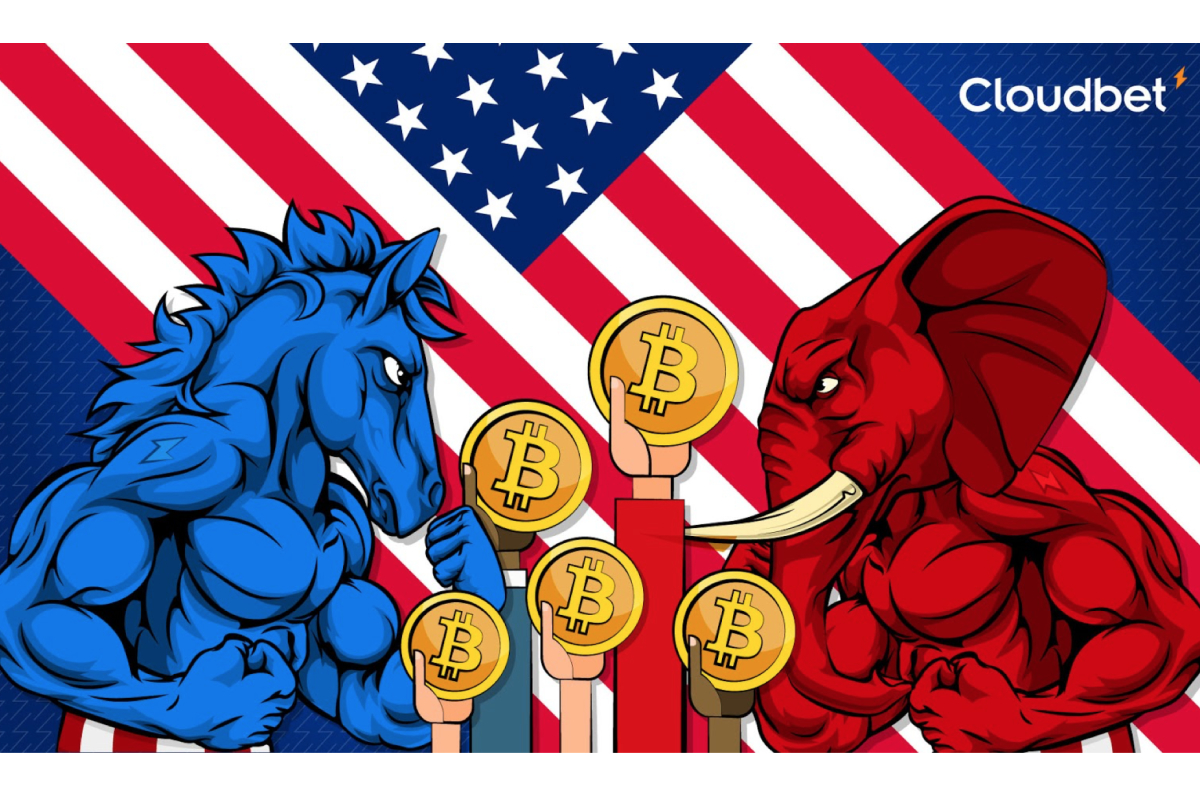 Reading Time:
2
minutes
Joe Biden, the Democratic candidate for the U.S. presidency, won support from the betting public as he withstood a hail of bluster and interjection from President Donald Trump during a combative and fiery first presidential debate.
Odds on a Biden win shortened to 1.65, meaning betting markets give him a 61% chance of being elected, according to prices compiled by crypto sportsbook Cloudbet. That compares to 1.73 (58%) just before the debate. Trump's odds drifted to 2.28 from 2.16, amid indications that bettors had taken significant positions on the president ahead of the debate.
Biden had managed to mostly fend off Trump's constant interruptions and aggression, as part of his campaign's ongoing attack on the Democrat's mental acuity and cognitive abilities, commentators on both sides of the political spectrum said after the debate. Others said the chaos of the encounter blurred any attempt at messaging on key issues, and did little to sway undecided voters who are crucial for victory in key swing states.
Cloudbet is tracking the two candidates' price movements closely as part of its comprehensive politics offering that allows customers to bet on the election winner as well as on state-by-state outcomes. The operator's politics page features a superbly designed electoral college map integration that gives users an instant opinion on which party is likely to win the election, based on real-time odds presented for each state.
Cloudbet saw a significant pick-up in betting activity ahead of the debate: About 10% of the value of all bets on the U.S. election were placed in the 24 hours leading up to the event, a spokesperson for the crypto operator said. Bets on Trump accounted for 90% of the new positions.
"Some people thought that Biden's weaknesses were going to get clearly exposed in the debate," the spokesperson said.
The election map significantly amplifies what's on offer at Cloudbet for players seeking the best odds for bitcoin politics betting from the comfort of their homes or on the go. Since it relaunched its website in April, the operator has unveiled a swathe of bold new features to attract a more diverse audience, including esports, USDT betting, and easy credit-card coin purchases.
Founded in 2013, Cloudbet is one of the world's longest established bitcoin operators. The site also accepts ethereum and bitcoin cash.
The operator grabbed the attention of industry observers in June with an ambitious English Premier League campaign, under which its sportsbook charged no margin on pre-match bets for all games left in the season. That allowed customers to access the fairest prices — and therefore the highest returns — in the market.
The campaign was an extension of Cloudbet's long-standing "best odds" campaigns on sports including soccer, basketball and tennis.