Leading Spanish Esports Organisation Team Heretics to Launch $TH Fan Token on Socios.com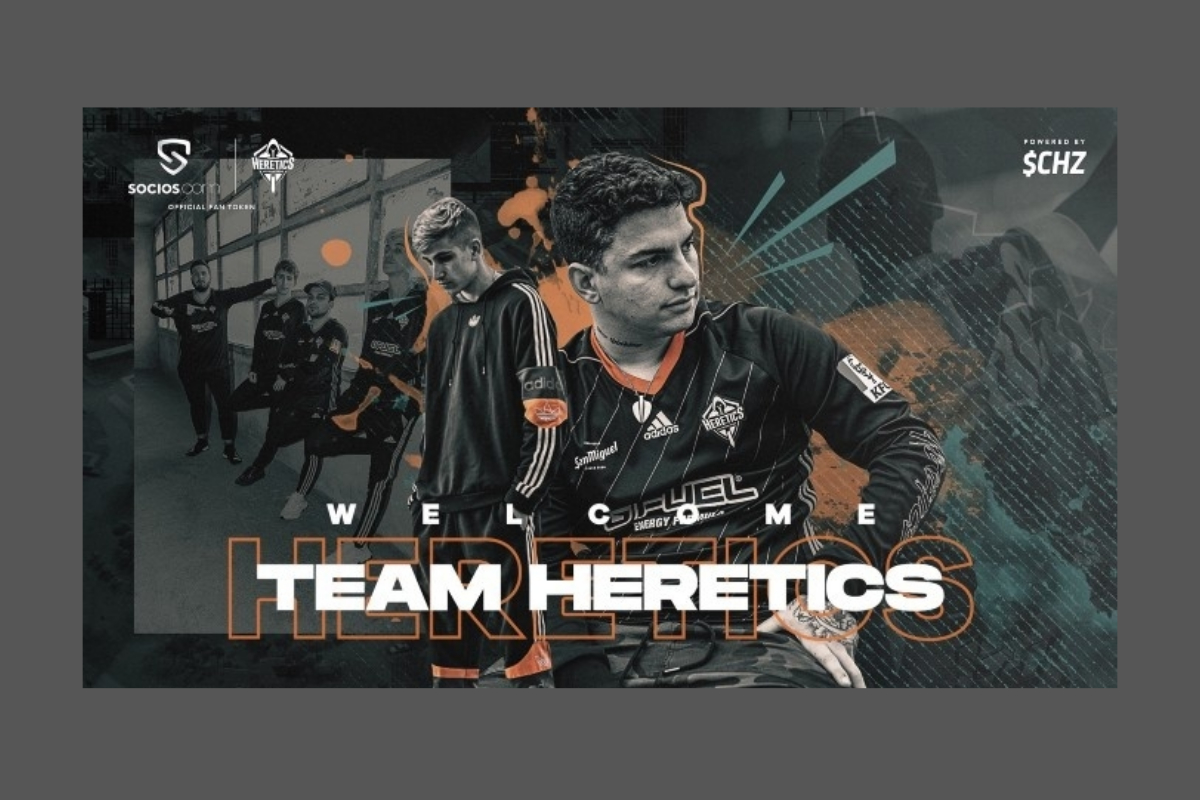 Reading Time:
3
minutes
Team Heretics are an influential esports organisation with an estimated 60 million fans worldwide
Fans can use $TH to influence the team, voting in polls and earning exclusive rewards on Socios.com
Heretics and Socios.com have teamed up with Logitech for first poll, which will see fans partake in Fortnite battles with Heretics players and compete for prizes
Heretics join a host of major sporting organisations — including FC Barcelona & Atlético de Madrid — on the blockchain-based app
$TH Fan Tokens go on sale August 25th on Socios.com & Chiliz.net
MADRID, 18th August 2020: Team Heretics, in partnership with Chiliz — the leading tokenisation platform for sports and entertainment, have announced they will launch the $TH Fan Token globally on Tuesday August 25th. $TH will be sold exclusively on fan voting & rewards app Socios.com and Chiliz.net — the world's first tokenised sports exchange.
125,000 $TH Fan Tokens will be sold in the Fan Token Offering (FTO) which will start on Tuesday August 25th and last until Thursday August 27th. 90,000 $TH Fan Tokens will be available on Socios.com, with another 35, 000 to be sold on Chiliz.net. Each $TH will cost €2 and they will be sold on a first come, first served basis. Fans will be able to purchase up to a maximum of 50 $TH Fan Tokens on either Socios.com or Chiliz.net.
As of Friday August 28th fans will be able to continue buying $TH, but from this point onwards price will be determined by supply and demand.
The total supply of $TH Fan Tokens is 5 million.
$TH holders will be able to vote in many different polls on Socios.com, having their say in key decisions and earning exclusive digital and real-life rewards and experiences. For the first poll, which will launch as soon as the FTO opens, Heretics are asking fans to choose which players they want to captain two teams filled with fans for a Fortnite death-match series.
Heretics and Socios.com will select six $TH holders to join the chosen duo, with the opportunity to progress to a final 2vs2 round and win prize packages — to be supplied by software colossus Logitech — on offer.
Team Heretics was founded in 2016 by Jorge 'Goorgo', Antonio Catena and Arnau Vidal. The organization competes in Counter Strike: Global Offensive, Rainbow 6 and Fortnite. Since their creation, Heretics have focused on recruiting the best Spanish-speaking players and content creators. Heretics have also built a huge social media presence, consisting of 60 million followers from across Spain, LATAM and Europe.
$TH Fan Token holders will be able to enjoy additional opportunities to engage with the team and other fans through Socios.com, with Chat and Games features to be launched on the app in the coming months. A Leaderboard, where fans will receive rewards points based on how they interact with Heretics through Socios.com will be launched in the near future, allowing fans to compete to become the number 1 fan in their region/country.
Socios.com Fan Token partners include FC Barcelona, Atlético de Madrid, Paris Saint-Germain, Juventus, AS Roma, Galatasaray, CA Independiente and esports organisation OG. CA Independiente of Argentina and Cypriot side Apollon Limassol will also launch their Fan Tokens on August 25th. As many as 50 IPs from the world of sports and entertainment are primed to join the Socios.com platform in 2020.
Pablo Canosa — Commercial Director of Team Heretics, said: "It's essential to us that our fans are involved as much as possible with the organisation. Now — thanks to Socios.com — our fans can have a real voice and the opportunity to vote in important team matters. Not only this, but fans can also look forward to exclusive rewards and experiences too.
"Stay tuned to Heretics & Socios.com via social media in the coming weeks. It's time to decide the future of Team Heretics — together!"
Alexandre Dreyfus, CEO & Founder of Chiliz and Socios.com, said: "Team Heretics want to give their fans as big a say in the life of the team as possible, which makes them the perfect partner for us — we're delighted to welcome them aboard.
"Heretics fans can now enjoy a much stronger relationship with the team. The first poll — which will give 6 Fan Token holders the chance to play Fortnite alongside Heretics players and win some amazing prizes from Logitech — is a great way to start!"

BattleFly Joins TreasureDAO to Make NFT Gaming Affordable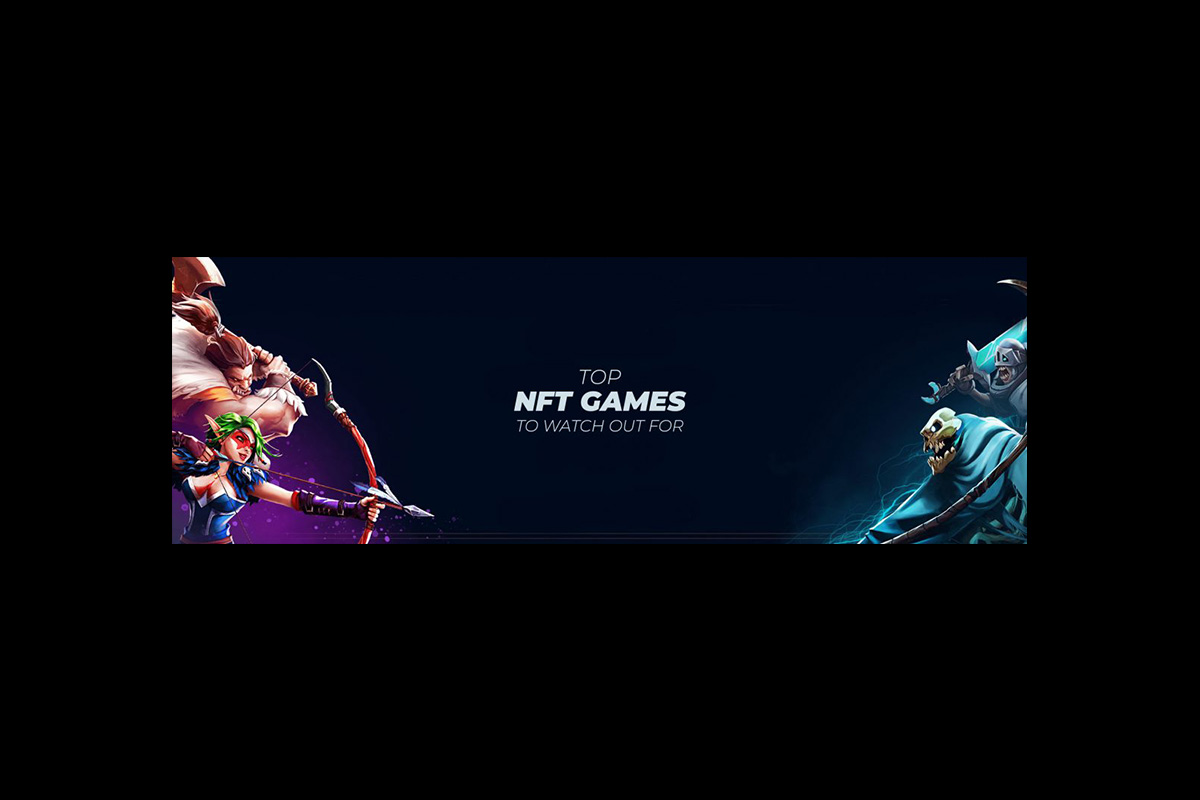 Reading Time:
2
minutes
BattleFly, the project bringing a competitive play-and-earn world to blockchain gaming, joins the vibrant Treasure Gaming ecosystem. BattleFly utilises Treasure's native token, $MAGIC to unlock the game to an interconnected player network. With an introductory price point between $20 and $100, the company provides an inclusive alternative within the blockchain gaming realm.
Picture yourself as a crypto novice eager to try out an exciting play-to-earn game for the first time, especially after hearing how people can make serious cash playing on the blockchain. However, rather than earning potential, you're met with increasingly steep barriers within the game, from multiple microtransactions to extortionate operational gas fees. This is the reality that can cause many casual gamers to recoil from entering blockchain gaming, creating an unsustainable and inaccessible play-to-earn ecosystem.
Built on TreasureDAO, BattleFly will allow players to experience a new NFT gaming universe that prioritises accessibility and interoperability. BattleFly is powered by $MAGIC, a token operating on the Arbitrum network, which allows the project to retain an accessible price point. Through the token, BattleFly opens the gate to a wider gaming community so a sustainable, diverse, and durable game ecosystem can thrive.
BattleFly will center on a player-versus-player (PvP) gameplay model where users can battle with their unique "BattleFlys," NFT creations that blend nature with next-generation robotics. In addition to the strategic gameplay and story of the BatteFly universe, additional minigames provide an active experience for the BattleFly community to engage with and earn in-game rewards.
BattleFly Racer is the first minigame to be introduced to its interface– a fast-paced, unique, and dynamic racing challenge that rewards player skill and practice over sheer chance. Racer will serve as the introduction to the wider world of BattleFly as new facets and games are added in the future. As players face off in the BattleFly universe, the economic mechanics of the game will ensure a projected 75% of players retain a net-zero or positive outcome from each battle.
TreasureDAO is a gaming ecosystem that bridges blockchain and Metaverse gaming projects that utilise the $MAGIC token. BattleFly joins a roster of over 50 upcoming projects powered by $MAGIC, connecting the game to a diverse network of audiences and blockchain experiences. Additionally, the $MAGIC token enables the low-cost barrier of BattleFly's NFT collection, which launched with 90 exclusive artist collaborations.
"We are really proud to be included in TreasureDAO's selection of blockchain gaming projects. NFT and crypto gaming have carried the stigma of being a playground for the speculator rather than the gamer. Our operation aims to change this image and show that players around the world can experience the fun and economic value of blockchain gaming," says Ben Beath, Founder of BattleFly.
The Metaverse in 2022 and Beyond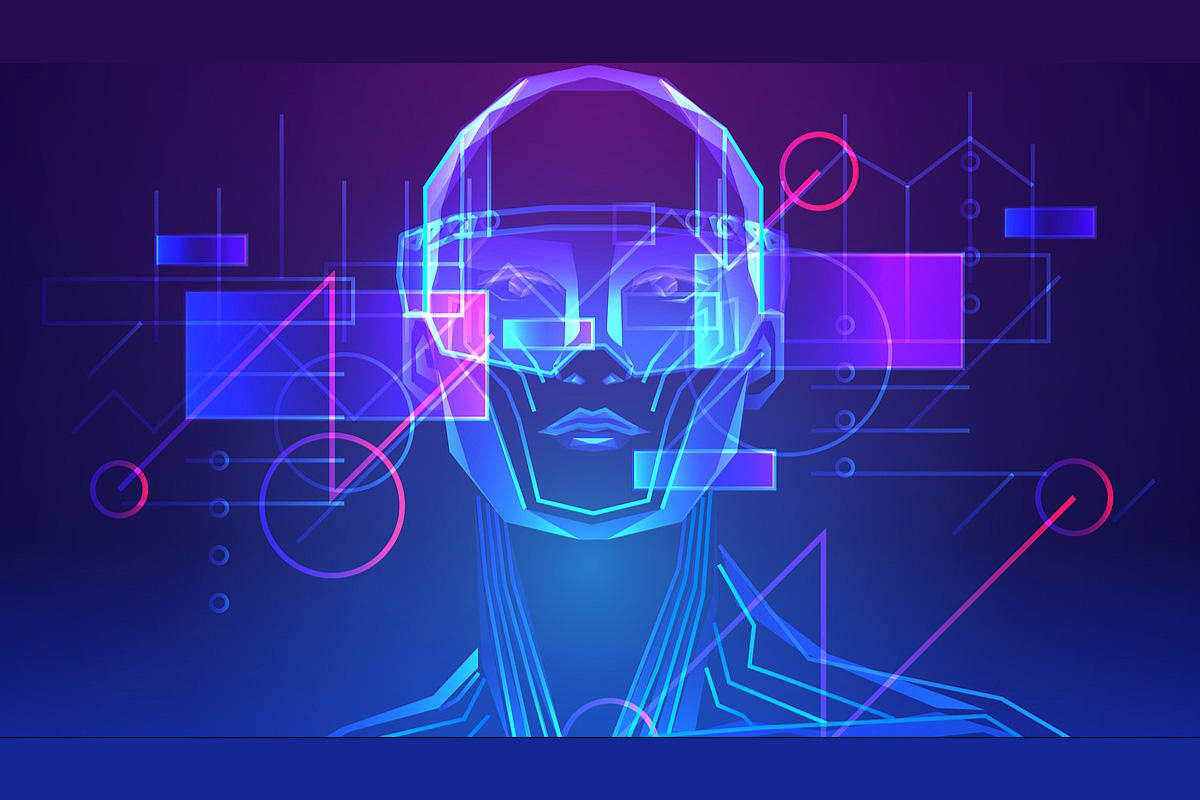 Reading Time:
2
minutes
We launched the first edition of our metaverse report in July 2021.
Then, the metaverse, NFTs, and blockchain gaming transitioned from being largely unknown concepts to ubiquitous terms on the lips of
every major brand or investor. Despite the hype somewhat cooling down in recent months—partly as a result of the global macroeconomic situation—interest in the metaverse as a natural and immersive successor to the 2D internet is still at an all-time high.
The transition from Web 2.0 to Web 3.0 will not only impact the modus operandi of (major) brands, but also the way in which consumers live, work, and experience entertainment.
The evolution of simulated, 3D worlds presents a particularly massive opportunity for brands. The transition from diffused physical spaces
and into virtual worlds provides them with a new opportunity to reach a highly condensed mass of users that is more difficult to both
approach and monetize through other forms of advertising. This transition into virtual worlds can only accelerate as the current
generations of digital natives age and as virtual experiences become more authentic. Fast-moving brands like Nike, Louis Vuitton,
Balenciaga, or technology brands like Meta—to name just a few—recognized this shifting of the tide and have already developed
metaverse strategies.
Moreover, while NFTs and blockchain games have experienced a spectacular 2021, a severe drawback in the crypto market along with
fears of a global recession have both led to public interest and coin valuations substantially waning in recent months. As a result, this
correction will likely end most of the (low effort) endeavors in these areas. Nevertheless, we remain optimistic about the future and remain
confident that the top projects will succeed.
Given how fast-moving this space still is, an elemental understanding of the building blocks and trends that surround it is essential.
Therefore, in this report, we identify and discuss the top 10 prevailing trends in the metaverse, blockchain gaming, and NFT space.
Understanding these trends (and what drives them) will help companies endemic to gaming, consumer brands, and consumers alike
to navigate the murky waters of the metaverse, along with its connection to NFTs and blockchain games. We hope you find this
report insightful and useful for shaping your strategy in 2022 and beyond.
10 Best NFT P2E Games for 2022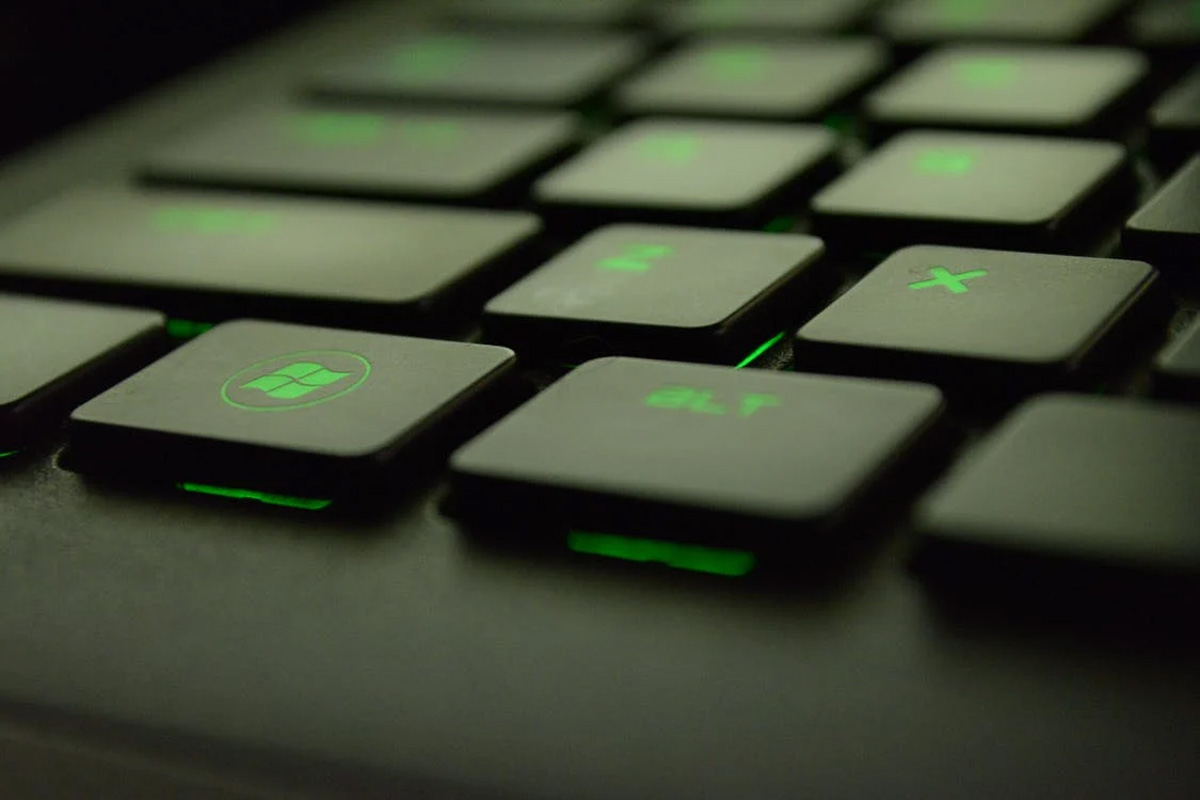 Reading Time:
5
minutes
Since the 1990s, the concept of playing video games/PC games has evolved significantly. In the past we had to settle for Tetris, but today's video games are more interactive, interesting, entertaining, and life-like.
However, gaming is no longer limited to PCs, Playstation, or mobile devices, as a new sort of gaming has developed – yep, you guessed it, we are talking about Blockchain games/NFT games.
In NFT gaming, you can purchase in-game digital assets and trade them on Crypto/NFT exchanges. The NFT has transformed the online gaming business in recent years, benefiting both developers and players.
However, the question remains: which NFT games are the best?
According to our market study, the following 7 (live and upcoming) NFT games are entertaining to play, dependable, and allow you to earn crypto coins:
Axie Infinity
Cryptokitties
Chain Z Arena
Evolution Land
Illuvium
Ember Sword
Gods Unchained
So, without further ado, let's get into the details of the top nft crypto games for 2022.
Axie Infinity NFT Game
Axie Infinity, sometimes known as AXS, is a prominent and profitable crypto and NFT initiative. The game allows players to play and earn tokens, which they can then trade — sometimes for genuine cash.
The game allows users to own and trade fierce monsters that enjoy fighting, known as "Axies." Each Axie is a Non-Fungible Token/NFT that is distinct from the others. To achieve the objectives, the player can own, trade, breed, and even battle the Axies.
There are two kinds of tokens in the game.
SLPs (Small Love Portions) were utilized to breed the Axies.
The game's governance tokens are Axie Infinity Shards/AXS.
Axie Infinity is a game that many of us wished we could play as children. Axie Infinity's developers have taken nostalgic themes from our youth and applied them to the Blockchain concept – which is both enjoyable and lucrative.
Cryptokitties
This NFT game is based on Blockchain and revolves around breeding beautiful cats that are one-of-a-kind and owned by just one person at a time.
In the Cryptokitties NFT game, you can:
Buy and sell one-of-a-kind cat characters,within the community,
Create collections to get cryptocurrency rewards.
Improve your cat's talents by breeding gorgeous cats.
Compete against your opponents in puzzle games.
The amount of Crypto you can earn is determined by how well you hit the game's objectives and how much time you devote to it.
The cat prices could be as little as USD 0.1 or as high as USD 6 figures. At the auction, you can select the selling price for your cat. The price of your cat's level/skills may rise or fall dramatically depending on the level/skills of your cat.
Chain Z Arena NFT Gaming
Chain Z Arena is a dungeon-based RPG in which you must defeat your opponent in order to gain SOUL dropping NFTs. At the start of Chain Z Arena, you will be given the option of choose between three Blockchains, and your decision will have an impact on the transactions that follow. At the start of the game, you can select TRX, ETH, or EOS.
Chain Z Arena has 5 game modes:
Idle mode: Bounty Mining
Active Levels: To increase your talents and meet the boos at every level 15, you must fight and win.
Cryptogon:A paid PVP game in which you form a team of six characters and battle the opponent.
The Arena: In traditional PVP games, you will be assigned opponents based on your abilities.
Crystal Orb Arena: Similar to the arena mode, but with more resources to improve your hero's abilities.
Daily SOUL NFT drops are available for free at Chain Z Arena, but you must login every 24 hours to collect them. The SOUL drops will be placed to your in-game wallet, where you can then utilize them as needed.
Evolution Land Gaming NFT
Evolution Land is a Blockchain NFT virtual simulation game in which you can design and control a fantasy world. Because Evolution Land is based on mainstream public Blockchain technology, you may secure your ownership by using Blockchain technology. This NFT game includes the following gameplay modes: management, NFT collection, gene, battle, auction, and breeding.
Evolution Land also allows the player to own/control the economy, allowing them to purchase, sell, and exchange their game assets for cryptocurrency. You may breed and improve the Apostles (game characters) to drill, breed, and even fight better in the future, and exchange them.
Illuvium
Illuvium, billed as the first AAA blockchain-based game to hit the cryptoverse, is one of, if not the, most anticipated P2E titles to be released in 2022. The player goes on an adventure through a fantasy open environment, where they must explore and capture roaming animals known as Illuvials. Illuvials and all other in-game items will be stored on-chain as NFTs in the player's wallet and may thus be profitably sold or exchanged. Illuvium also includes an auto-battler system similar to that found in DOTA Auto Chess and Teamfight Tactics. Illuvium is similar to Pokemon, but instead of the traditional turn-based battle system, it's a 3D auto-fight in an enclosed Arena.
In addition to the core game, Illuvium:Zero is a building game that adds a land component to Illuvium, allowing players to farm materials on their land to develop their own industrial complex.
Ember Sword
Ember Sword is a forthcoming free-to-play MMORPG set in the titular digital world, which is home to the four nations of Solarwood, Duskeron, Edison, and Sevrend. The gameplay is reminiscent of the internet sensation Runescape from the 1990s. Players will be able to travel the globe in search of monsters, bosses, and competing players in order to level up. Players who want to ply their trade as master craftsmen or merchants can explore the world in search of goods and rares to build unique, tradable NFT items.
Ember, the game's ERC-20 token, may be used to purchase land, collectibles, subscription plans, and other items.
What differentiates Ember Sword is its approach to world-building. Unlike other similar MMORPGs, the lands (which are NFTs) in Ember Sword are owned by thousands of players, allowing them to play an active role in world design. Ember Sword is currently in pre-alpha and will be available for community testing in 2022.
Gods Unchained
Gods Unchained is a fantasy NFT game that features NFT cards that are one-of-a-kind and can be purchased and exchanged.
This is a free-to-play NFT card game in which you have complete control over the in-game goods. This is a competitive NFT card game in which the player must devise a game strategy in order to outwit their opponents.
The player can earn money in the P2E segment by defeating the opponents. The coolest thing is that you can earn NFTs in-game and sell them for real money. You will earn digital cards by playing and unlocking packs. As you participate in the "Weekend Ranked Tournaments," you can earn Flux, which is an enhancing tool that increases the value of your common cards on the NFT market.
Conclusion on Top NFT Crypto Games for 2022
You can possess collectibles in the NFT games and exchange them for a higher profit.
Aside from that, the aforementioned NFT games enable you to transfer ownership, secure transactions, unique cards/characters, and an overall wonderful investment potential in the realm of digital currency.
Because the Blockchain application is new and still in its early stages, you must be extra cautious about the amount you pay. On the other hand, we can't deny that the NFT games are attracting more and more gamers all around the world by the second. This could soon become a billion-dollar market in its own right, and you might want to be a part of it .