The Impact of COVID-19 on Online Gambling Business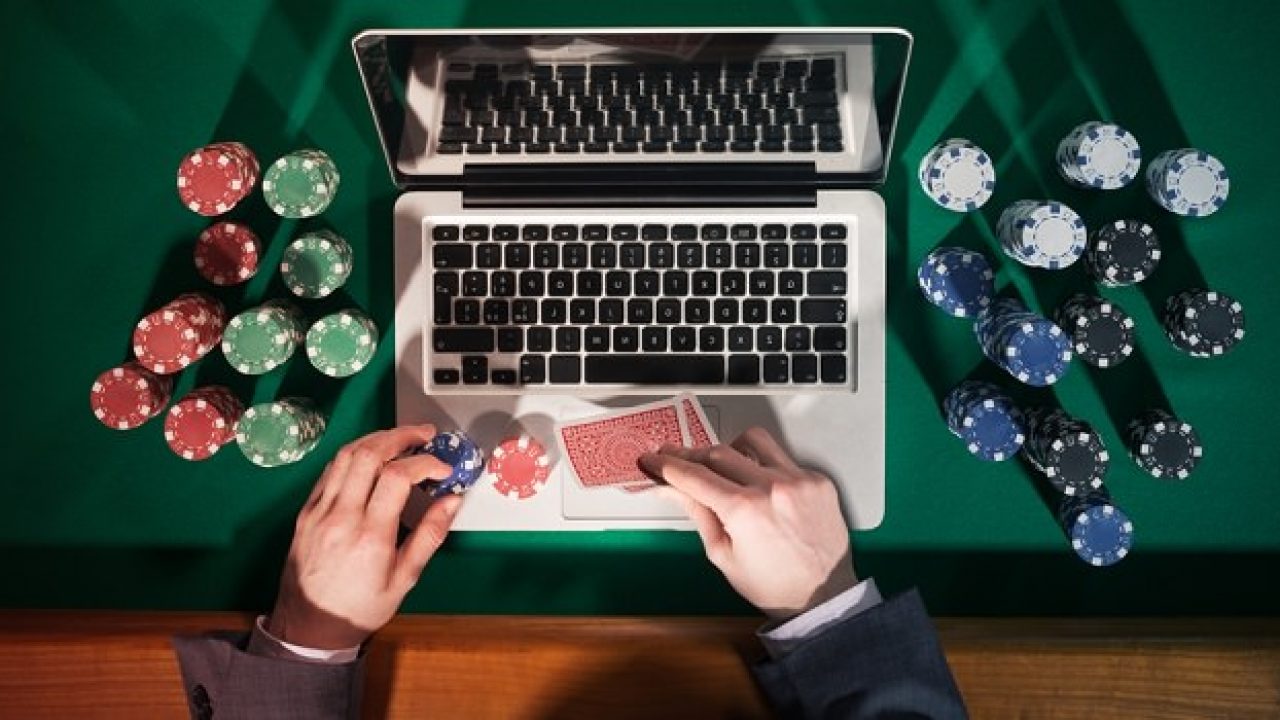 Reading Time:
4
minutes
The financial uncertainty the world is facing due to the existing COVID-19 pandemic has brought the economies of most of all countries to a standstill. Many layoffs and shutting of popular business establishments have taken place since the lockdown that started in late February or early March. The end of this situation is still not at sight, and many big, medium, and small businesses are suffering due to this. All the major countries are working round the clock to come out with a vaccine to get rid of this unseen virus. The tests on these vaccines are in various stages, and the world might see a vaccine arrive by the end of the year 2020.
How Is the iGaming Business Doing during the Pandemic?
No one would have believed you if you told that the global sports activities would come to a total standstill in 2020 and would take months, if not a year, for the activities to be fully operational. They would have laughed at you and felt that you were off your mind. The truth is out there in the open, and the COVID-19 has taken a serious toll on all commercial activities. This does not mean that every business saw a serious jolt during the year 2020. Some of them have benefitted from the contagion. A few trades like the online casino business have seen both the positive and negative impacts of this pandemic.
Online Gaming Industry Saw a Rise in Players
The life-taking virus has altered the iGaming industry, and many of the casino websites have benefitted from this contagion. Many experts suggest that the businesses of the gambling websites picked up many folds during the lockdown period. This is because people had to sit locked in their homes and did not have anything exciting to do. So, they tried their hands at playing live dealer games or online slots to kill their boredom. The fans of online slot machines had time by their side to try out the titles they have not played. While some took to playing free online slot games, others loved to try out slots that had the Chinese luck icons as themes.
The internet gaming industry is one of the very rare sectors that can make it through this pandemic situation with less financial damage than most other business sectors. The gaming websites are doing brisk business and weathering the crisis better than the established brick and mortar casinos.
Many newcomers are visiting the casino sites to enjoy the thrills of spinning the reels or to play their favourite table games. The regular gamblers also are making it a point to play online so that they can hone their gaming skills. It looks like there are more people now playing casino games on the internet than before with live sports betting or other sports betting not fully functional. People have started to look for a new form of betting and have found solace in online gambling.
Popular UK Online Casinos Lead the Way
There has been a paradigm shift in the UK, with many of the gamblers switching to the internet casinos with many physical gaming houses shut. This crossover has seen a major boost in the user base of the popular gambling websites in the United Kingdom. The most popular virtual casino platform is Bet365, which saw over 20,500,000 gamers in action in April 2020. The other popular options like SkyBet, William Hill, etc., also saw an impressive number of gamers trying out various titles on the respective websites.
While many of the customers loved to play on their mobile using the apps, there were many who found great gambling entertainment on their desktops and laptops. With no sight of this pandemic to end soon, there is no doubt that there would be more and more gamblers turning to the internet to satisfy their gambling cravings.
UK Gambling Commission Reports
The United Kingdom Gambling Commission (UKGC) reports that there has been a significant rise in the percentage of people playing on the internet. They have seen an increase of about 25% in people trying online slots, and it has increased by about 38% when it comes to poker participation. This figure is for the first couple of months of the COVID-19 crisis. The real event betting has seen a drastic decrease logically, and the overall gambling revenues have taken a hit. The major revenues during the pandemic have come from internet gambling. The gaming industry revenues have seen a good boost, thanks to the regular gamblers trying out new ways and means to have fun and entertainment on the internet.
Online Migration Is at Its Peak
Everything in the time of this prolonged pandemic is moving online. Work at home is the norm during these times, and people now socialize and shop on the internet. This situation might be a signal or a sign of things for the near future. It might be leading and driving people to adapt to the digital age. The internet gambling businesses are seeing this as a positive sign and believe that they would see even more footfalls than before.
Also, with sports betting coming to a virtual standstill, the bettors are looking out for various other gaming options to try their luck. This constitutes a considerable increase in the number of UK people playing online slots, or table games or poker titles in the times of the coronavirus. The fact that the gaming websites are seeing many new subscribers signing up for an account since March 2020 is a hint that this industry will flourish even more these testing times.
Closing Thoughts
The pandemic has affected the stock markets all over the world. However, the internet gaming industry has seen an increase in their business since the start of this event. Those who are in this business will be hoping for more newbie punters to dive into the online gambling world like now, even after the contagion subsides.

Game mode on: BBC Three takes viewers behind the multimillion-pound esports scene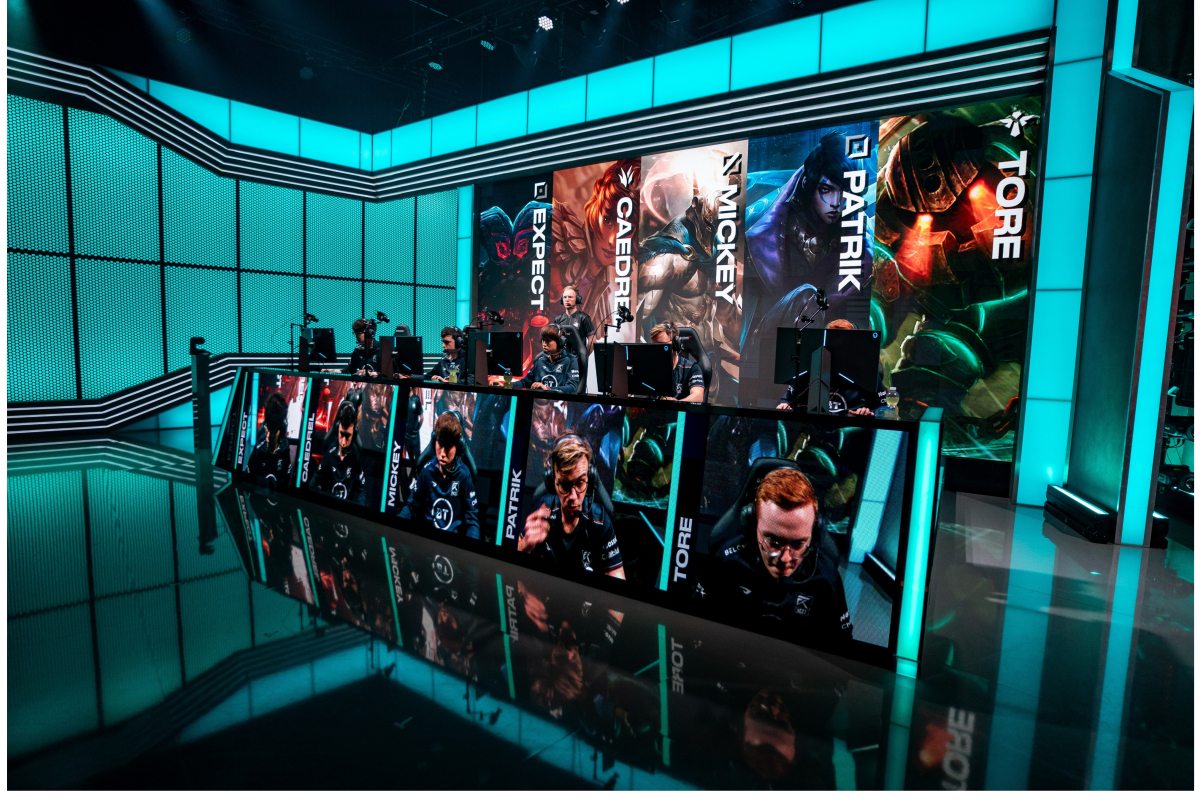 Reading Time:
3
minutes
        Fight For First: EXCEL ESPORTS, available on BBC iPlayer early 2021
        Narrated by Cillian Murphy
At a time when the global audience for esports is set to eclipse the viewership of traditional spectator sporting events and 80 million people a month play League of Legends, a new documentary series from BBC Three has been commissioned to give viewers an unprecedented insight into one of the biggest games in the world. Fight for First:  EXCEL ESPORTS will be available to stream on BBC iPlayer in early 2021.
Narrated by Golden Globe and BAFTA nominee Cillian Murphy, this five-part series follows, a multimillion pound esports organisation, at home in their state of the art training facility at Twickenham stadium and abroad at The League of Legends European Championships (LEC) in Berlin, meeting the six-figure salary gamers who are at the heart of this team of rising young superstars. In 2019, they finished in tenth place, but now with huge financial backing, brand new players and a world class coaching team, can they make a true impact on the international League of Legends scene?
Founded in 2014, brothers Kieran and Joel Holmes-Darby came up with the idea for an esports team over a pint. Now six years later and with an investment of eight figures behind them, EXCEL compete in one the biggest gaming leagues in the world.
The team train out of Twickenham stadium and have access to a wide range of sporting facilities usually only reserved for top athletes. Whether it's DNA testing, physiotherapy, sports psychology, or nutrition, EXCEL applies the same level of training as any traditional sporting team.
During the season, the EXCEL players all live together in a gaming house, so they're in each other's pockets 24/7. BBC Three follows the team as they compete against the world's best esports athletes, while navigating the growing pains of adulting, living away from home, love, new friendships and fame. On the surface, they may be young, rich and living out their dreams, but each player has their own deep-rooted reasons why gaming plays such an important role in their lives.
Cillian Murphy says: "My sons love gaming. When I showed them the trailer for this, they said I had to do it. Being involved in Fight For First has been a great experience and there is so much more to professional gaming than I ever thought. It has opened up a whole new world to me and this series provides a proper insight into a fascinating, global industry."
Kieran Holmes-Darby, Co-Founder and Chief Gaming Officer at EXCEL ESPORTS, said: "This five-part series showcases our attempts to reach the League of Legends European Championship play-offs for the first time in our history and is a completely unique insight into EXCEL ESPORTS and what goes on behind the scenes of a major esports organisation. At EXCEL, whilst competing at the elite level, we pride ourselves on always striving to be better, and the series demonstrates how we practise, prepare and play. Not only will it offer our fans a deeper look into what we do, but it will also offer people who are completely new to esports a fascinating perspective of our exciting industry."
Fiona Campbell, Controller BBC Three, says: "The BBC Three in-house documentary team have created a fascinating series and true insight into the world's fastest growing sport – and one that has a huge following and importance to our audience. We're excited to be the first UK broadcaster to follow an esports team through a global esports competition, taking viewers behind the scenes as the teenage team members juggle competing on a world stage with their lives at home."
Fight For First: EXCEL ESPORTS is a 5 x 30 production made by the BBC Three in-house team. It was commissioned by Fiona Campbell, Controller BBC Three, produced and directed by Simon Rawles. The Executive Producers are James Corbin and Jo Smith for BBC Three.
Norsk Tipping Reduces Loss Limits on High-risk Games by 25%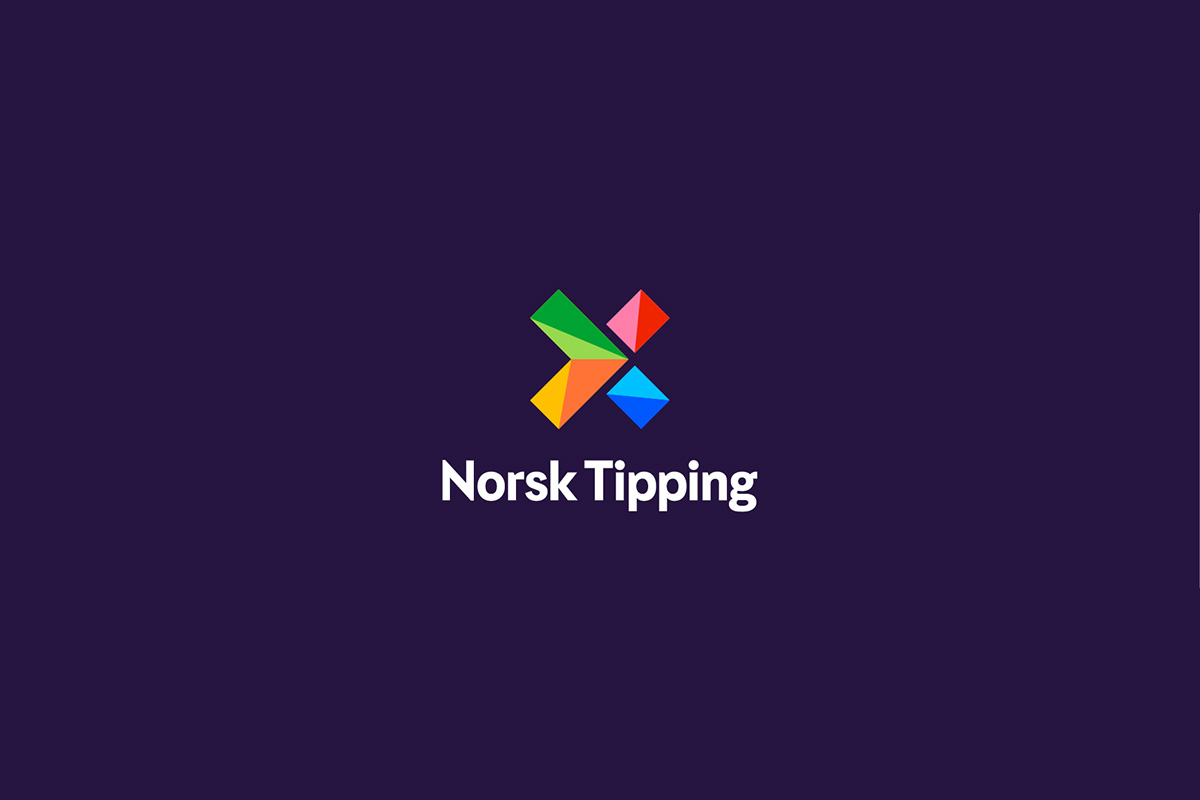 Reading Time:
< 1
minute
Norwegian state-owned operator Norsk Tipping has reduced the loss limit on its high-risk games by 25%. This is one of several measures the company implemented on December 1, to curb risky gaming activity in the short term.
"We know that gambling problems are increasing in the population, and that December is our biggest gambling month. The measures against covid-19 mean that more people can experience spending more time alone than they usually do during the Christmas month. For vulnerable players, this can lead to more gambling, and we want to prevent that," Åsne Havnelid, CEO of Norsk Tipping, said.
Most measures are limited to the end of January. At the same time, the company is working on measures that will reverse the negative development in the population in the long term.
"We will use the experiences from December and January in the decision basis for the long-term measures," Havnelid said.
New Research Says VR Consumer Content Revenue Will Exceed $7 Billion in 2025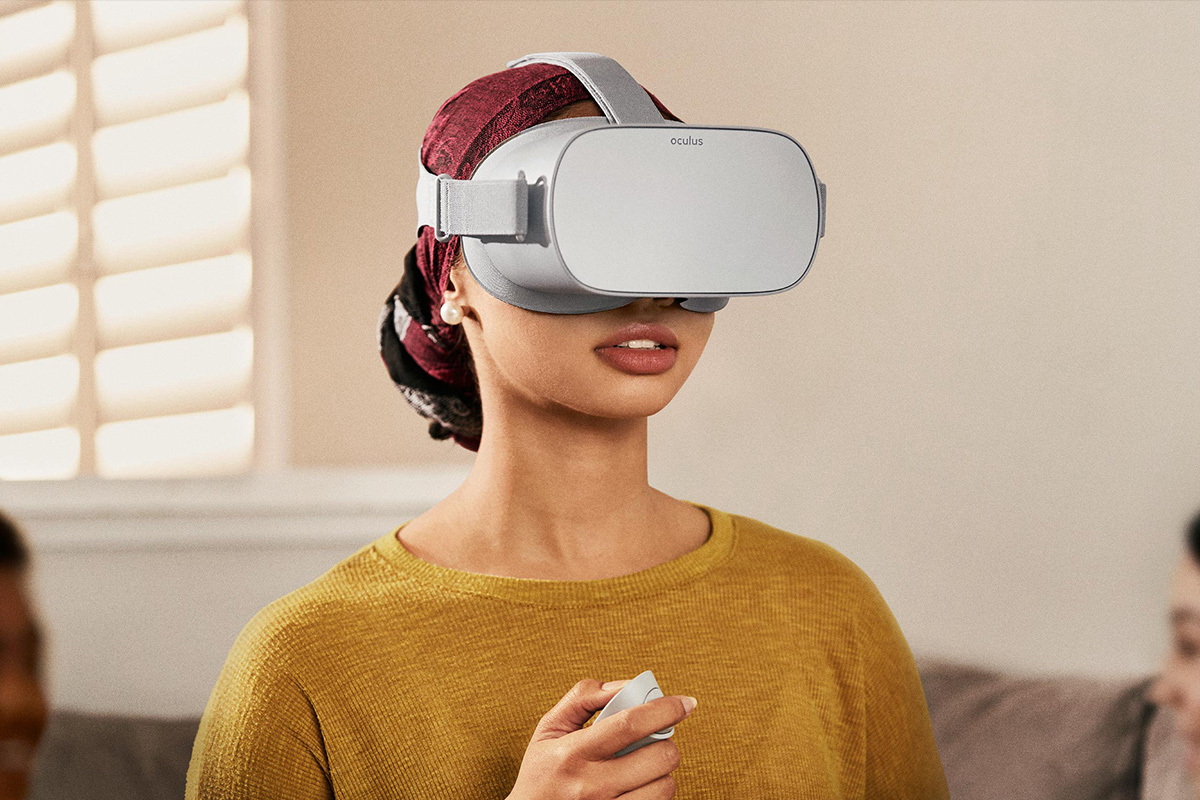 Reading Time:
< 1
minute
A new report from Juniper Research has found that consumer virtual reality content will bring over $7 billion in revenue in 2025, an increase of over 160% on the $3 billion it is expected to generate in 2020. The primary driver for consumer content in this space will be console gamers, which will account for 41% of revenue generated in 2025.
The new research, Virtual Reality Markets: Platform Trends, Market Analysis & Forecasts 2020-2025, expects console content revenue to be buoyed by a presence from larger developers that are often absent in most other VR platforms. The report also notes that standalone VR will be the fastest-growing user base in the next five years; taking over from smartphone-based VR, which will stall, following the exit of Google and Samsung from the market last year. Juniper Research expects mobile VR to decline over the next five years, with only 1.2 million headsets in use by 2025.