Most Popular Games in the Indonesian Online Gambling Market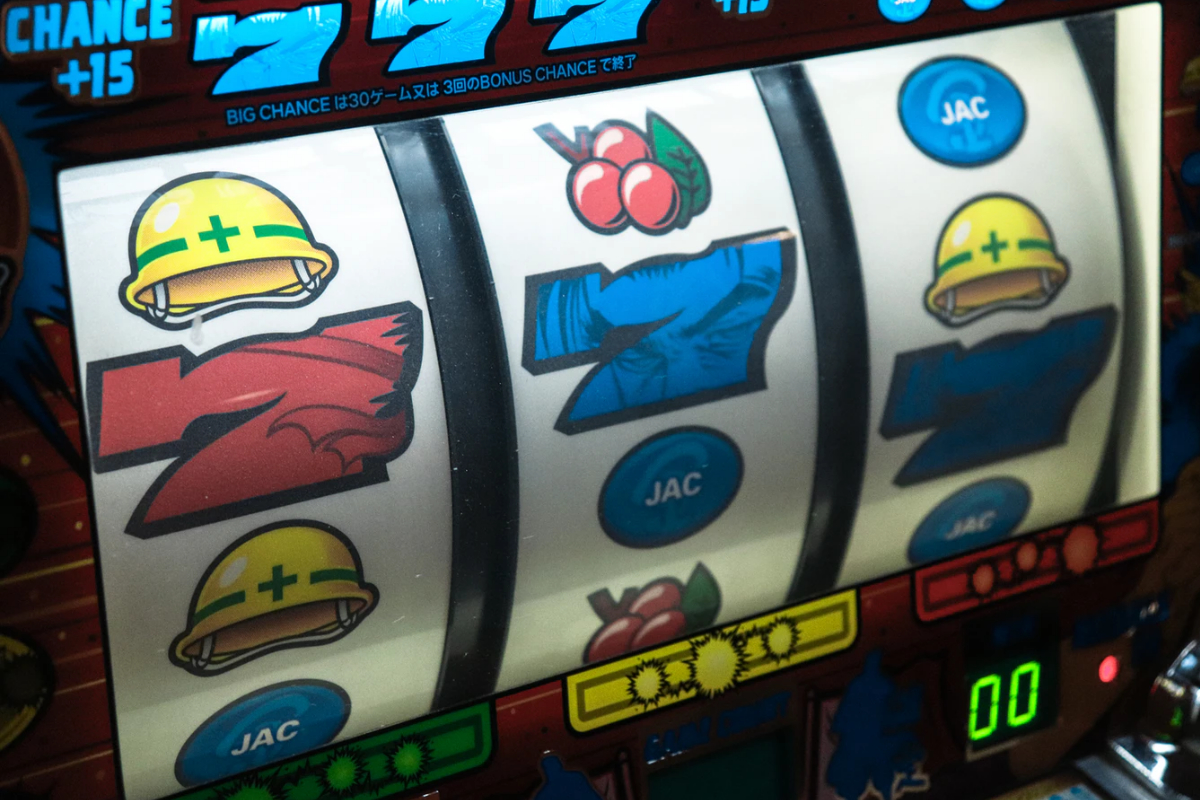 Reading Time:
4
minutes
Online gambling is an extremely popular hobby that is done worldwide. Indonesia is no exception to this, especially during the pandemic, as people look to gamble online instead of venturing out of their homes. What are the best games and places to gamble online? There are a few different games that you can pick, depending on what interests you and what you are best at. Here are some of the top games in the Indonesian online gambling market.
The first and most popular form of gambling online for people in Indonesia would be the slot machines. They are extremely easy to play and do not require much understanding of how the game even works. Simply put your money in, press spin, and maybe you will get lucky and get a payout. There is no thinking required and you don't have to wait for anyone else. People in Indonesia often say that the best online slot gambling can be found on judi slot online because it offers an experience that they can enjoy and immerse themselves in. There are several websites out there that you can choose from.
Whenever you are online gambling, especially with slots, it is important that you read the information surrounding the website and check out the probability pages. Most websites are required to post their odds and show that they are provably fair. If a website is not doing this with slot gambling, you should be cautious of it and perhaps find another site to gamble on. Online slots are popular around the world online and especially in Indonesia.
As the pandemic has closed up casinos and made people scared to go out, websites and businesses have gotten creative to find ways to deliver the same gambling experience from the comfort of your own home. Live casinos have been around for a long time, but have only recently increased in popularity due to the circumstances of the world.
They work exactly like a regular casino would, however there is a webcam pointed at the dealer. You are able to see everything that they are doing and you are able to see them deal the cards around to other patrons at the table. Most sites allow for you to make side bets and capitalize on a ton of different things. Here are some of the most common games you are going to find at an online live casino.
Blackjack
Blackjack is a casino favourite as it is very easy to understand, but there are multiple layers to the game if you take the time to understand it as a player. One of the best things about playing at home is that you cannot be accused of counting cards and be kicked off the table. It is one of the most played games in Indonesia and possesses a fairly reasonable win rate for the player at around 49%. If you want to get into online gambling, it is a great game to learn.
Baccarat is known as a high roller game as it is statistically the easiest game to win at with odds coming in at just under 50%. The game truly is a coin toss, you pick one of two sides to win the game. The banker side has a slightly better chance to win, therefore to balance it, casinos award you less if you bet on that side. The rules can be slightly confusing, but you don't have to worry about any of it. Simply bet your money on a side and get excited.
The final popular game to play online at a live casino is roulette. Just like the two above, there will be a live person spinning the wheel while you bet on numbers. Nothing here is generated by the computer, allowing you to feel safe knowing that no electronics are determining the outcome.
Poker and texas holdem will always be the most played game when it comes to online gambling. With millions playing around the world, as an Indonesian, you can hop on and not even worry about finding other people to play with. There are small sit-in tables where you can come and go as you want. If you are feeling lucky and are confident, you can try your luck at a tournament with hundreds of people entered in. Poker is a game of skill and deception, so make sure you have read up on strategy beforehand.
You cannot talk about online gambling without mentioning the sports world and the market that follows it. While the other games are great, they are nothing when compared to the size of the sports market. If you are interested in gambling in sports, there truly is no limit to what games that you can bet on. Even in Indonesia, you will have access to games all over the world, such as the NBA in America or baseball in Japan.
Not only that, there will be a ton of prop bets and fun bets that you can make along the way. With sports betting, it is generally advised that you stick to sports that you are aware of and understand. The more you know, the better a decision that you can make. If you truly want to get the full sports betting experience, you can even look into betting online on horse races. These can pay off in amazing fashion if you happen to get lucky and bet on the right horse. Always look to the websites offering an opportunity to bet on the sports world.
All of these activities are things that you should consider if you are looking to get into online gambling. Just like anything in life, it is important that you practice moderation and that you play within your limits. You do not want to end up struggling in life because you gambled away money that you needed. Find the right balance and enjoy it as a hobby instead of a way to make money. Once you have done that, use it as a way to truly enjoy the activity that you are doing. It adds an extra bit of adrenaline that will keep you hooked. Where do you plan to gamble?

RWG Casino Complex Temporarily Closed Until February 4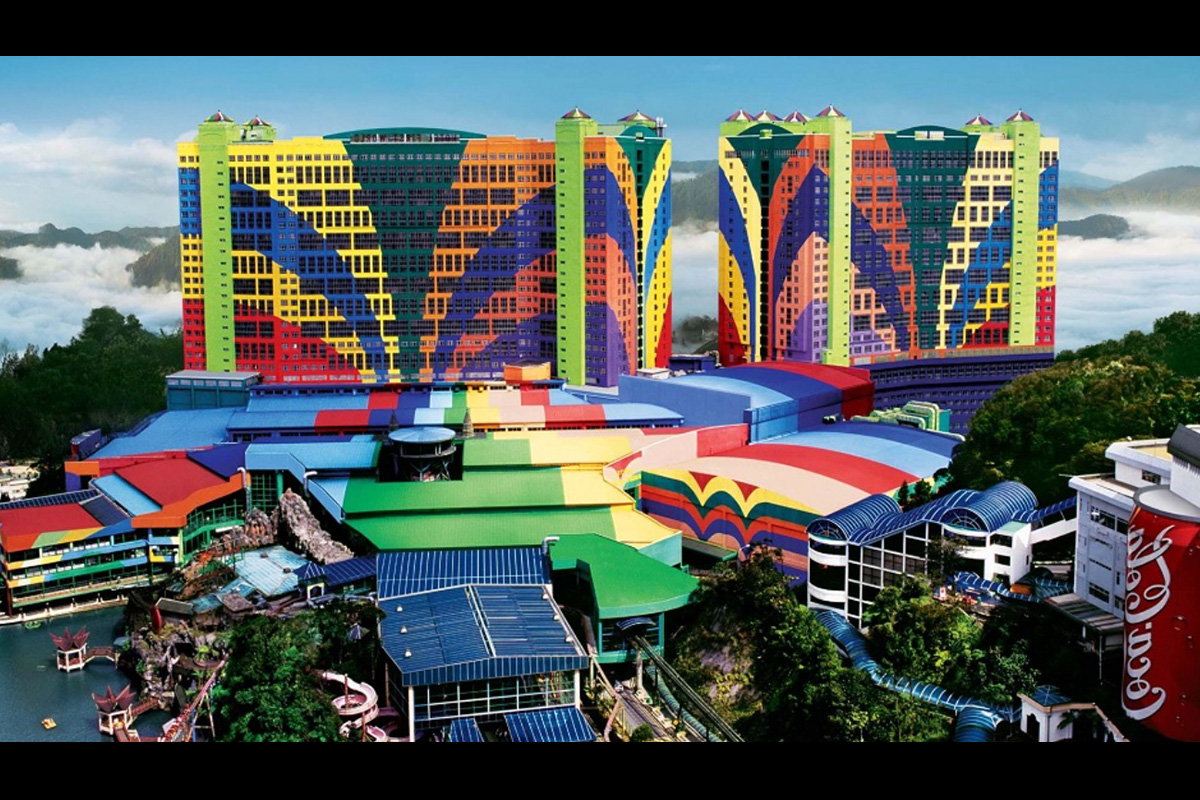 Reading Time:
< 1
minute
Resorts World Genting (RWG) has announced a temporary closure of its venue from January 22 to February 4. The decision was made to comply with the Movement Control Order (MCO) initiated by the Malaysian government to control the spread of Covid-19.
The casino resort, operated by Genting Malaysia Bhd, said that essential resort-based services at Resorts World Genting, including security, firefighting, utilities and clinics, would remain operational.
The resort said: "We regret any inconvenience caused by the temporary closure of our resort."
Customers with a booking for the affected period can ask for a change of date or refund, it said.
i3 announces BLITZPOKER's, largest India Biggest Online Poker Event, the IOPC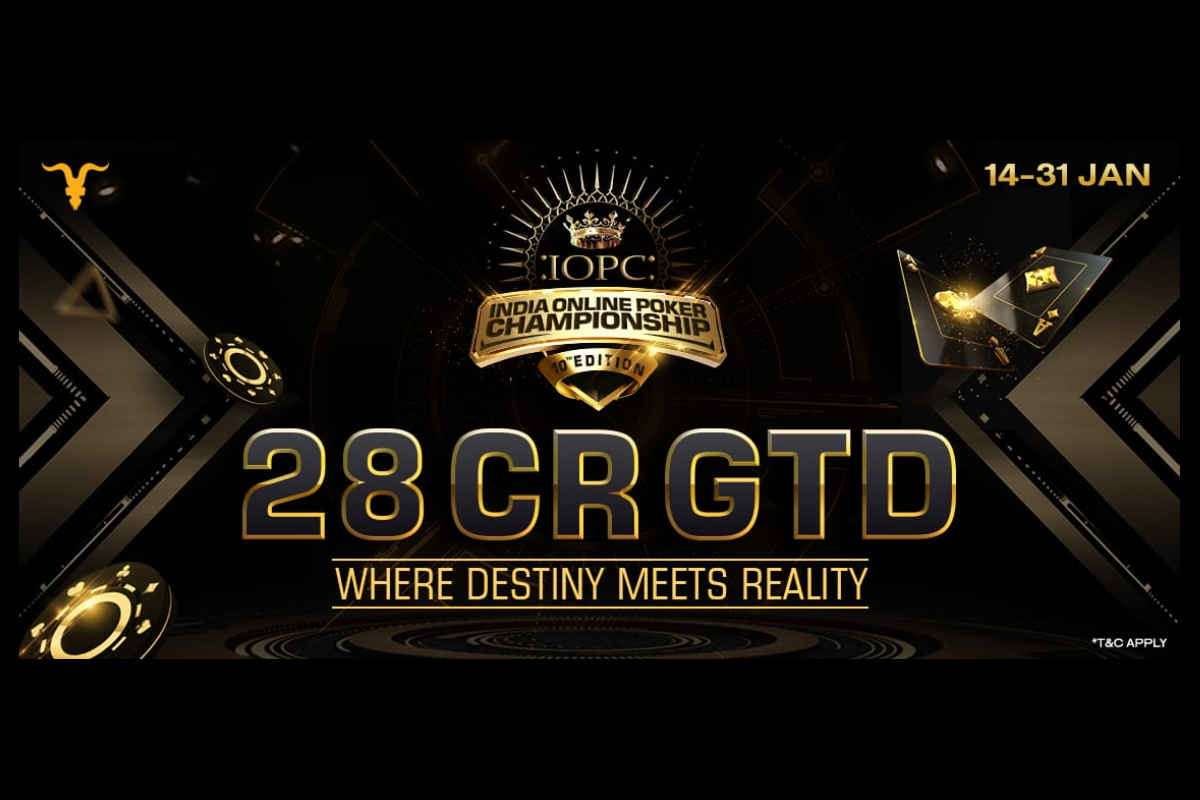 Reading Time:
2
minutes
Since its launch in August of last year, BLITZPOKER, majority owned by i3 Interactive Inc, has established itself as a premier destination for poker players of all skill levels with a particular focus on welcoming new players to poker. Determined to start the New Year with a bang, BLITZPOKER has launched the Indian Poker Online Championship (IOPC). This year, the IOPC features a guaranteed prize pool of INR 28 crores (almost $4MM USD) – making it India's biggest online poker event. The tournament officially started on the 14th of January and is right now ramping into the most exciting parts of the event, which will conclude on 31st January 2021 with the main event "IOPC the Crown" with a 3.5Crore prize pool.
Tapping into and further growing the already exploding gaming market in India, BLITZPOKER has established a foothold within the poker community, continuing its rapid growth since its launch. With its unique tournaments and competitions, BLITZPOKER has seen overwhelming adoption as the market has responded to its brand positioning bringing unique excitement to new and established poker players alike. BLITZPOKER'S latest event, the Indian Poker Online Championship (IOPC), is set to be the biggest online poker tournament by BLITZPOKER in India to date.
Commenting on their rapid rise and their latest offering, BLITZPOKER Management added, "Thanks to the support of the Indian online poker community, we finished the year 2020 on a very high note with a lot of optimism entering 2021. We witnessed the enthusiasm via the community's participation in our initiatives, either directly into tournaments or cash games or our general marketing initiatives designed to bring fun and engagement to the skill-based game of poker. This support continues to encourage us to bring new and exciting opportunities to help our players have fun learning the game of poker and to present opportunities to win industry leading prize pools. To start this New Year the BLITZ way, we are very pleased to announce the biggest online poker tournament in India, the Indian Online Poker Championship 2021 (IOPC). This tournament offers the adrenalin rush that every single online poker player in the country has been looking for. The IOPC reflects our faith in the Indian poker community, and we look forward to continuing to deliver above expectations and further advance the quality and quantity of the poker community across the board."
To make the IOPC more exciting, BLITZPOKER has introduced a long list of promotional offers, allowing their players to get more for their money and even win tickets to the tournament events. All players who deposit INR 250 and above will get a 20% bonus of up to INR 25,000.
Key highlights of the Indian Online Poker Championship:
The IOPC offers INR 28 crore (~ $4MM USD) guaranteed (GTD) in the prize pool.
The IOPC will host multiple tournaments with a total GTD of INR 24 Crore.
INR 1 Crore in giveaways to the top players on the leaderboard.
The Four Feature tournaments will be live streamed.
The BLITZPOKER app allows players to earn real cash starting with zero to deposit amount. No better way to lean and get started! BLITZPOKER has their support team available on call, chat, email and social media to solve all player queries to ensure smooth gameplay and hassle-free cash outs/deposits, welcoming questions of any kind, any day of the year.
Nazara Technologies Files for IPO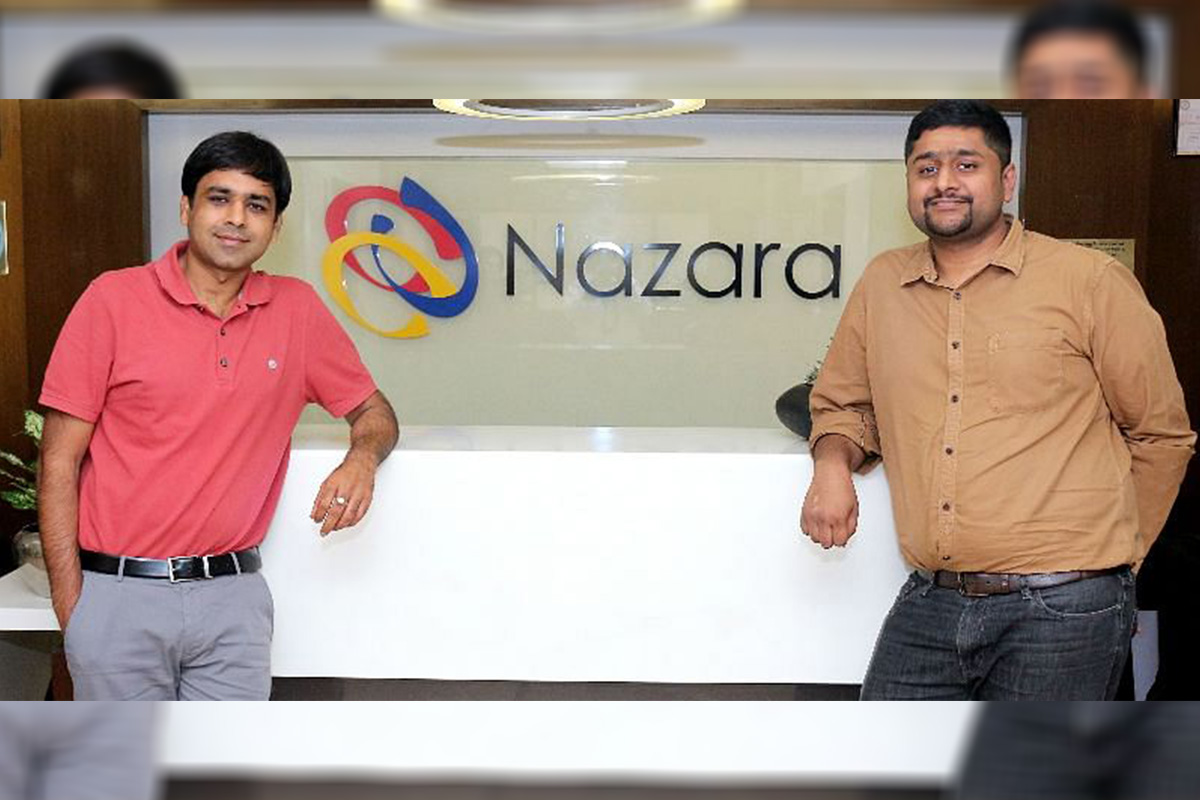 Reading Time:
< 1
minute
Nazara Technologies Ltd, the Indian gaming company backed by billionaire Rakesh Jhunjhunwala, has filed for an IPO.
The company filed IPO documents with India's market regulator on Friday. Its impending debut on the local exchanges could encourage other Indian startups to tap public markets, after years of explosive growth in mobile and internet usage created giant private firms from Paytm to Walmart Inc.'s Flipkart.
Founded by gamer Nitish Mittersain in 2000, when he was a college undergrad, Nazara is among the firms that have benefited from a global boom in smartphone gaming that began even before the pandemic drove millions online. Mittersain started the company with 30 million rupees borrowed from friends and family, only to get derailed during the dotcom bust. The firm spent its first decade clearing debt, but steadily built market share by acquiring fellow gaming startups.
It is now seeking to be among the first major Indian startups to go public at a time of burgeoning investor interest in the country's technology sphere. Facebook Inc. and Alphabet Inc.'s Google are pouring billions into partnerships with local operator Jio Platforms Inc., while Amazon.com Inc. founder Jeff Bezos has said that "the 21st century is going to be the Indian century."