Most Popular Games in the Indonesian Online Gambling Market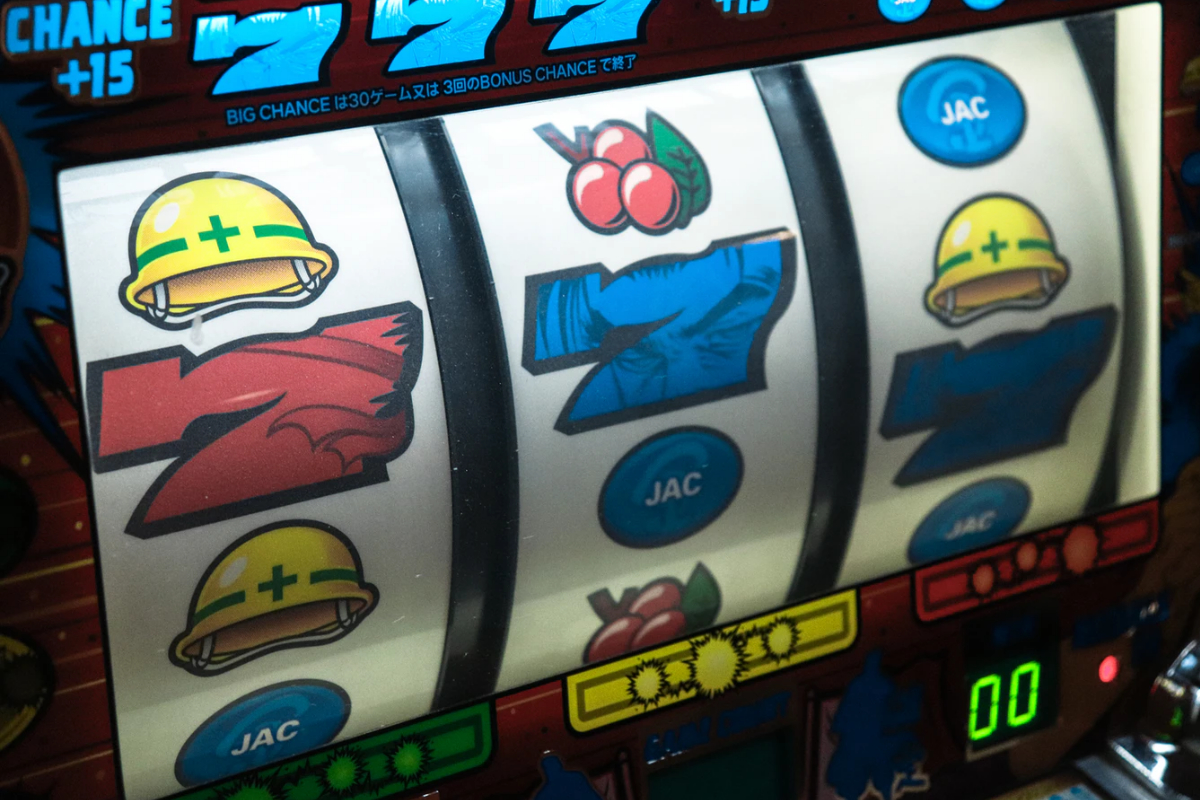 Reading Time:
4
minutes
Online gambling is an extremely popular hobby that is done worldwide. Indonesia is no exception to this, especially during the pandemic, as people look to gamble online instead of venturing out of their homes. What are the best games and places to gamble online? There are a few different games that you can pick, depending on what interests you and what you are best at. Here are some of the top games in the Indonesian online gambling market.
The first and most popular form of gambling online for people in Indonesia would be the slot machines. They are extremely easy to play and do not require much understanding of how the game even works. Simply put your money in, press spin, and maybe you will get lucky and get a payout. There is no thinking required and you don't have to wait for anyone else. People in Indonesia often say that the best online slot gambling can be found on judi slot online because it offers an experience that they can enjoy and immerse themselves in. There are several websites out there that you can choose from.
Whenever you are online gambling, especially with slots, it is important that you read the information surrounding the website and check out the probability pages. Most websites are required to post their odds and show that they are provably fair. If a website is not doing this with slot gambling, you should be cautious of it and perhaps find another site to gamble on. Online slots are popular around the world online and especially in Indonesia.
As the pandemic has closed up casinos and made people scared to go out, websites and businesses have gotten creative to find ways to deliver the same gambling experience from the comfort of your own home. Live casinos have been around for a long time, but have only recently increased in popularity due to the circumstances of the world.
They work exactly like a regular casino would, however there is a webcam pointed at the dealer. You are able to see everything that they are doing and you are able to see them deal the cards around to other patrons at the table. Most sites allow for you to make side bets and capitalize on a ton of different things. Here are some of the most common games you are going to find at an online live casino.
Blackjack
Blackjack is a casino favourite as it is very easy to understand, but there are multiple layers to the game if you take the time to understand it as a player. One of the best things about playing at home is that you cannot be accused of counting cards and be kicked off the table. It is one of the most played games in Indonesia and possesses a fairly reasonable win rate for the player at around 49%. If you want to get into online gambling, it is a great game to learn.
Baccarat is known as a high roller game as it is statistically the easiest game to win at with odds coming in at just under 50%. The game truly is a coin toss, you pick one of two sides to win the game. The banker side has a slightly better chance to win, therefore to balance it, casinos award you less if you bet on that side. The rules can be slightly confusing, but you don't have to worry about any of it. Simply bet your money on a side and get excited.
The final popular game to play online at a live casino is roulette. Just like the two above, there will be a live person spinning the wheel while you bet on numbers. Nothing here is generated by the computer, allowing you to feel safe knowing that no electronics are determining the outcome.
Poker and texas holdem will always be the most played game when it comes to online gambling. With millions playing around the world, as an Indonesian, you can hop on and not even worry about finding other people to play with. There are small sit-in tables where you can come and go as you want. If you are feeling lucky and are confident, you can try your luck at a tournament with hundreds of people entered in. Poker is a game of skill and deception, so make sure you have read up on strategy beforehand.
You cannot talk about online gambling without mentioning the sports world and the market that follows it. While the other games are great, they are nothing when compared to the size of the sports market. If you are interested in gambling in sports, there truly is no limit to what games that you can bet on. Even in Indonesia, you will have access to games all over the world, such as the NBA in America or baseball in Japan.
Not only that, there will be a ton of prop bets and fun bets that you can make along the way. With sports betting, it is generally advised that you stick to sports that you are aware of and understand. The more you know, the better a decision that you can make. If you truly want to get the full sports betting experience, you can even look into betting online on horse races. These can pay off in amazing fashion if you happen to get lucky and bet on the right horse. Always look to the websites offering an opportunity to bet on the sports world.
All of these activities are things that you should consider if you are looking to get into online gambling. Just like anything in life, it is important that you practice moderation and that you play within your limits. You do not want to end up struggling in life because you gambled away money that you needed. Find the right balance and enjoy it as a hobby instead of a way to make money. Once you have done that, use it as a way to truly enjoy the activity that you are doing. It adds an extra bit of adrenaline that will keep you hooked. Where do you plan to gamble?

A Look at Indian Online Sports Betting Trends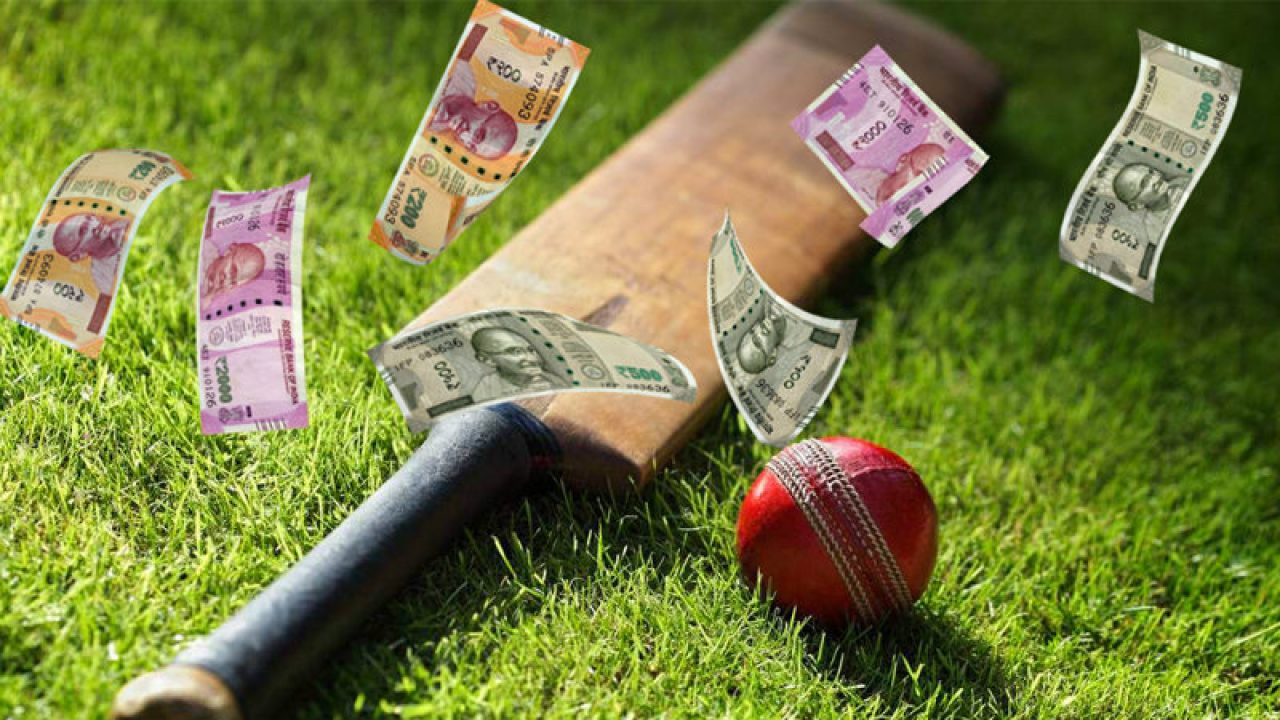 Reading Time:
4
minutes
Gambling has been a huge part of Indian culture for an extremely long time. There are many festivals that happen throughout the year, such as Diwali, where card games are enjoyed. In more recent years, sports betting has become a popular hobby that has led to plenty of match-fixing scandals as criminals try their best to beat the system. Overall, though, the majority play for fun on their mobile phone. In the following article, we are going to have a look at online sports betting trends in India.
Is Sports Betting Legal in India?
Like with many industries in India, the legality of the gambling industry is not clear cut, and it is expected that things will drastically change over the coming years. The government has history with making wrong decisions, so the people of India will be hoping that they will get this one correct. Whether they legalise gambling or not, they cannot stop it from happening, so regulating the gambling industry instead of prohibiting it would be the better option.
It really is about time that the government updated the public gambling act as it has been in use since 1867 when the British were in control of India. This act banned the construction of land-based casinos and gambling sites, but since the Internet was still over one hundred years away from being created, there is obviously no mention of online betting sites. So, while land-based bookmakers and casinos can only currently be found in states such as Sikkim and Goa, gambling at online casinos and sports betting sites is something that can be done across the country.
Online Sports Betting is on the Rise Across India
Despite the grey area, the online sports betting industry in India rakes in big bucks every single year. One of the main reasons for this is the fact that nowadays Indians are spending one-third of their time awake on the mobile phones. Most sports betting sites now have websites and apps that are very easy to use on smartphones, and many are happy to accept Indian sports betting fans because they can see how much potential for profit there is.
Indians can now simply sign up with a bookmaker that is based outside the country, download their app on to their mobile device and then gamble on their favourite sports wherever they happen to be, so long as they can connect to the Internet. There used to be a time where Indian sports betting fans would need to visit dodgy backstreet bookies if they wanted to bet on sports.
Cricket is the Country's Favourite Sport
The main sport in India is cricket and Indians love to watch it, play it, and bet on it. Many often say that cricket is like a religion in India, and this really is not an exaggeration. Any cricketer that gets selected to play for India and goes on to have a stellar career will be treated like a God. One only has to look at the likes of Sachin Tendulkar to see this – he cannot go anywhere without having people screaming out to him and trying to touch him.
One of the world's most popular cricket events is the Indian Premier League (IPL), and it is estimated that Indian cricket fans bet $50-60 million per match. The IPL features all of the best limited-overs players from around the world and they spend around 6 to 7 weeks entertaining hundreds of millions across India and the rest of the world.
When an IPL game is on, most of India stops what they are doing to watch the action. The 2021 IPL is scheduled to start on the 9th of April and finish on the 30th of May, and while there are no fans allowed inside the stadiums, it is still going to be a highly entertaining event and cricket fans cannot wait for it to start.
When it comes to cricket online betting in India the IPL draws the most money, but Indians love to bet on a variety of cricket, especially when the Indian national team is involved. If the Indian national team is not playing or the IPL has come and been, Indian cricket fans will have no issues betting on great cricket events that do not include their beloved team, such as The Ashes between England and Australia.
Due to the Covid-19 situation, a lot of cricket was postponed in 2020, meaning that there is a lot of catching up to be done. While this might be tiresome for the players involved, it is great for cricket fans across India and the rest of the world as there will be plenty of entertaining cricket to enjoy and bet on. We cannot forget that the Twenty20 World Cup is scheduled to be held in India in October and November of this year.
With all this cricket scheduled to be played, it is also going to be a great year for online sportsbooks as it stands to reason that the more cricket there is on, the more money will be bet on it. In fact, due to the overloaded schedule, there are many who believe that cricket betting is going to have its most lucrative year ever.
Horse Racing is Not Far Behind
Horse racing has been popular in India for centuries and is second only to cricket when it comes to betting. It is estimated that 35,000 crores are bet on horse racing each year and with one crore equaling around $140,000, we will let you work out the total amount. The fact that horse racing fans do not even have to leave their home now to bet on horse racing is something that has definitely helped increase the amount of money bet on this sport.
Football Betting is on the rise
Football is the most popular sport in the world, and it is gaining more popularity in India, although it still has some way to go to catch up with cricket and horse racing. When there are no cricket matches being played to watch and bet on, Indians will have no issue with turning their attention to the Indian Super League and some of the world's best leagues such as the English Premier League, La Liga, Bundesliga and the Serie A. They are also more willing to try their luck on South American and Chinese Leagues, which means that bookmakers that cater to Indians now have to embrace lesser leagues from around the world to keep their Indian contingent happy.
Mplay signs important deal with Solid Gaming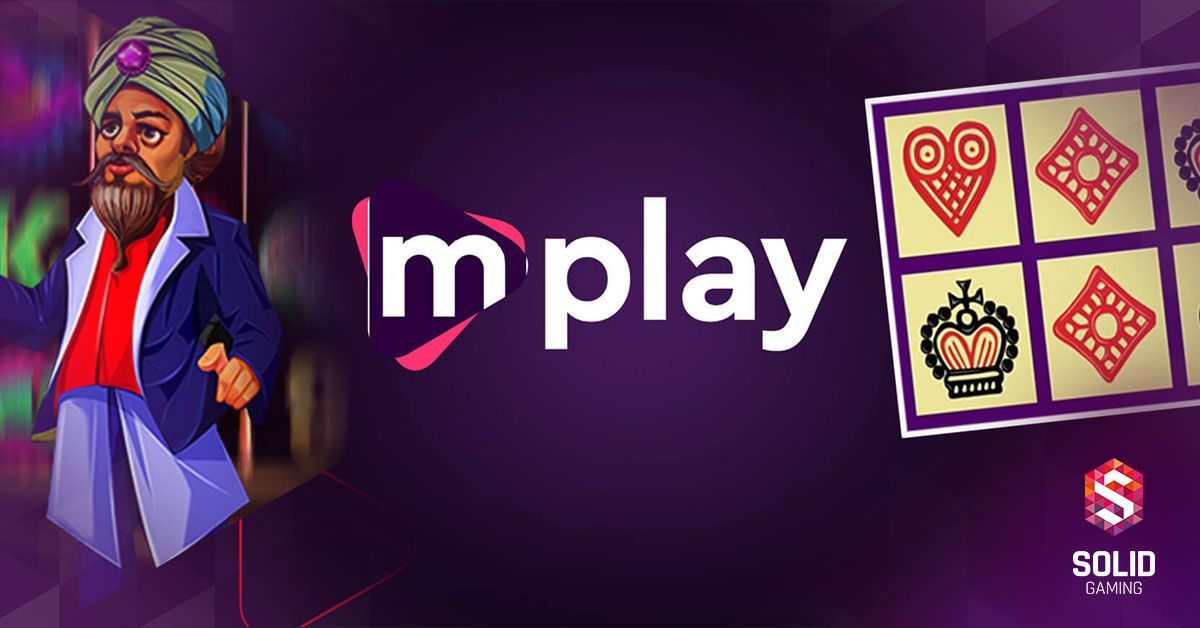 Reading Time:
< 1
minute
The game studio Mplay Games has recently signed an agreement with Solid Gaming to distribute their games. Mplay is a fast growing game studio focusing on premium casino games for the Asian market and India in particular. The games are built with interactive functions to give the players a whole new game experience.
With popular Indian games like Ludo Express and Jhandi Munda, Mplay has delivered the only real money games of their kind in the market today. With the very popular Indian game Teen Patti Champion they have created a brilliant version that will be loved by the Indian gamers and for sure set Mplay apart from other Indian inspired game developers.
Aiming to reach a wider audience for their games, MPlay's deal with Solid Gaming is the key to reaching first and foremost the large and important asian market.
Solid Gaming is welcoming the additional games for operators aiming for a greater presence in India.
Trinity Gaming joins hands with sports communication firm Artsmith to create career awareness in gaming and esports ecosystem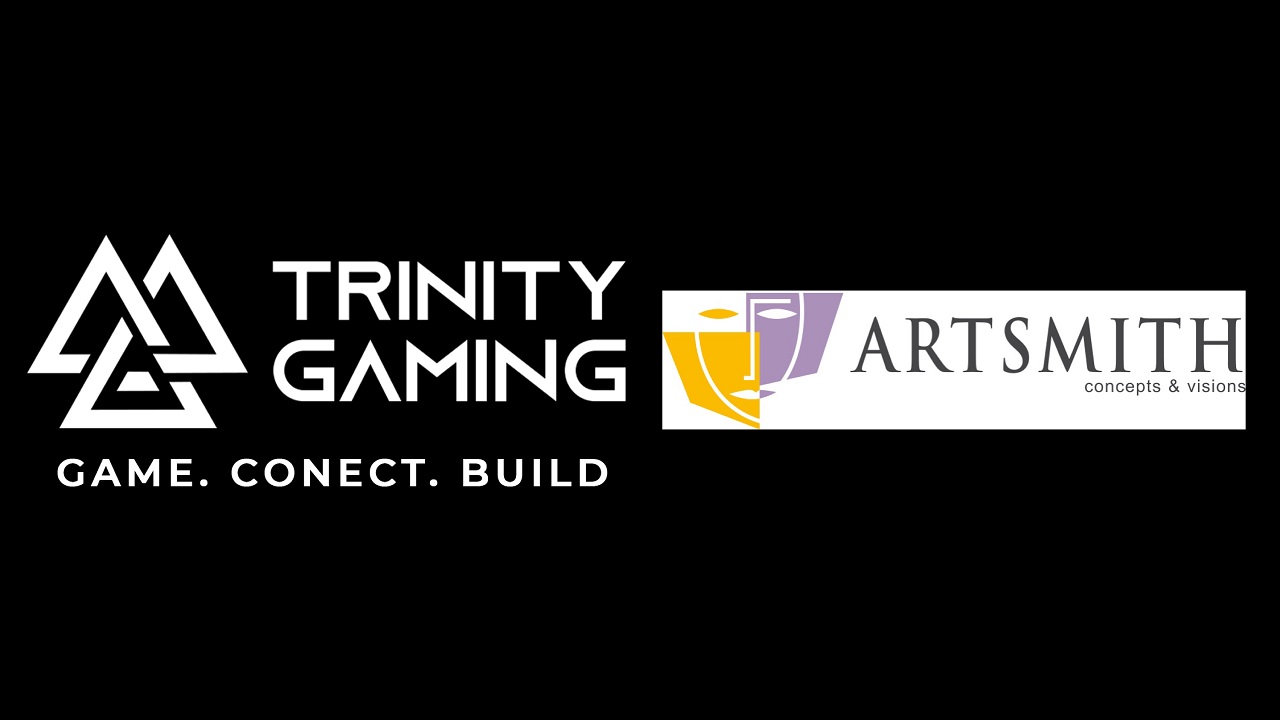 Reading Time:
2
minutes
Trinity Gaming—India's top gaming talent management company, has signed sports communication agency Artsmith to create awareness among the gamers & influencers wanting to pursue a career in gaming content creations and how they can monetise and create a brand for themselves. With this partnership, the country's one of the top new age communication firms Artsmith, which specialised in sports and esports PR, has added Trinity Gaming to their esports bouquet of the client list.
Currently managing more than 250 top content creators in India, Trinity Gaming has successfully established a strong platform for these specialised gamers and has transformed them into entertainers and influencers who bring much more value than just merely playing in the gaming ecosystem. The company, which was founded in 2019, has channelised the passion for gaming among millennial gamers and transformed it into a viable career option for many. Committed to bringing professionalism to the ecosystem, they have been one of the first movers in the sector and currently curate content for some of India's top brands.
Commenting on the tie-up, Abhishek Aggarwal, Co-Founder & CEO of Trinity Gaming, said: "Gaming is all about passion and there are some brilliant minds with amazing ability to create content and these creators did not have the right backing and a strong voice to understand how to create values or a career out of it. We saw an opportunity to create a unique support system where not only the talents are groomed but also amalgamate with brands. According to the recently released EY FICCI 2021 report, online gamers grew 20% from 300 million in 2019 to 360 million in 2020. The numbers themselves validate how big is the community is. The potential is unlimited but creating a strong awareness programme is equally necessary to optimise the opportunities and I personally believe Artsmith has all the necessary experience to roll out this narrative among the gaming community."
Artsmith, as an agency, brings in years of experience and expertise in creating an innovative mix of PR and digital communication that is innovative and value for money. "Artsmith has the experience and understanding of handholding talents and building a strong brand positioning with maximum visibility. We have worked with top Indian athletes and worked closely to transform them into sustainable content creators as well as influencers and we are confident of positioning Trinity Gaming as a new-age talent management firm with the efficiency of elevating gamers on similar lines and create India's largest brands story experiences," said Udita, the Founding Principal of Artsmith.
Artsmith has been successfully managing communications for global sports brands like PUMA as well as creating communications for international and national sporting events and sports leagues in the country. The company has the exclusive communication mandate for premium sports tournaments with Tata Open Maharashtra, India Open—the country's only Superseries badminton tournament organised by the Badminton World Federation (BWF) being some of the key clients in the roster.