BetGames.TV partners with Peermont brand PalaceBet.co.za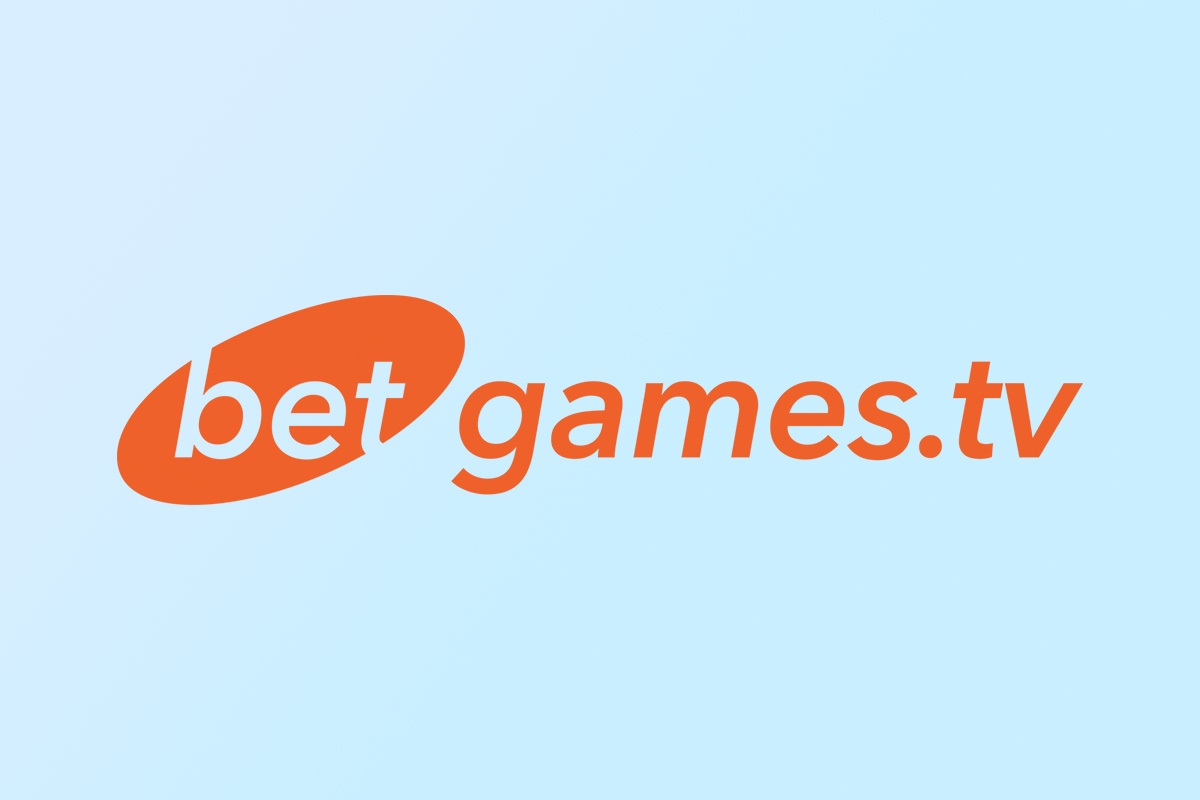 Reading Time:
2
minutes
South African operator adds live betting games content to first digital offering
BetGames.TV, the leading live dealer betting games supplier, has agreed to provide its full array of live content to Peermont Hotels' brand PalaceBet.co.za, further cementing its South African presence in the process.
Having gone live on 7th October, the digital operator now offers popular titles including War of Bets, Wheel of Fortune and 6+ Poker to players in the country, who have already shown significant interest in the supplier's engaging games.
Delivered via an SBTech integration, the additional content will help onboard Peermont's land-based players to the online brand, with the fixed-odds gaming vertical proving to be an impressive boost to revenue in lockdown-affected months.
In the first half of 2020, BetGames.TV saw its total number of bets in the market almost double, and it currently has around 500,000 South African's engaging with its various games on a regular basis.
Richard Hogg, CCO at BetGames.TV, said: "South African players have taken to our live content very well in recent months, and we're sure PalaceBet.co.za's burgeoning player base will also enjoy what we have to offer.
"Peermont are a well-established land-based operator, and we can't wait to help them transition to the digital space with content that's already proven to drive impressive revenues in the market."
Nigel Atherton, Peermont Hotels' CEO, said: "As an industry leader, we are looking for partners that fit in with our high standards and can provide a quality product that bettors have come to expect.
"BetGames.TV offers just that and we're proud to add their library of products to PalaceBet, a brand that we've high hopes for and that aims to deliver some of the best betting experiences around."
With licences issued by the likes of the UKGC and the MGA, and with various accreditations from South African authorities, BetGames.TV is one of the most regulated live betting providers in the industry and a proven partner in this specific market.
Committed to developing cutting-edge live betting products, BetGames.TV earned the acclaimed Rising Star in Casino Innovation at the 2019 SBC Awards, and was also shortlisted for five categories at this year's EGR B2B Awards.

NSoft on iGaming industry in Africa: Raising the stakes in Africa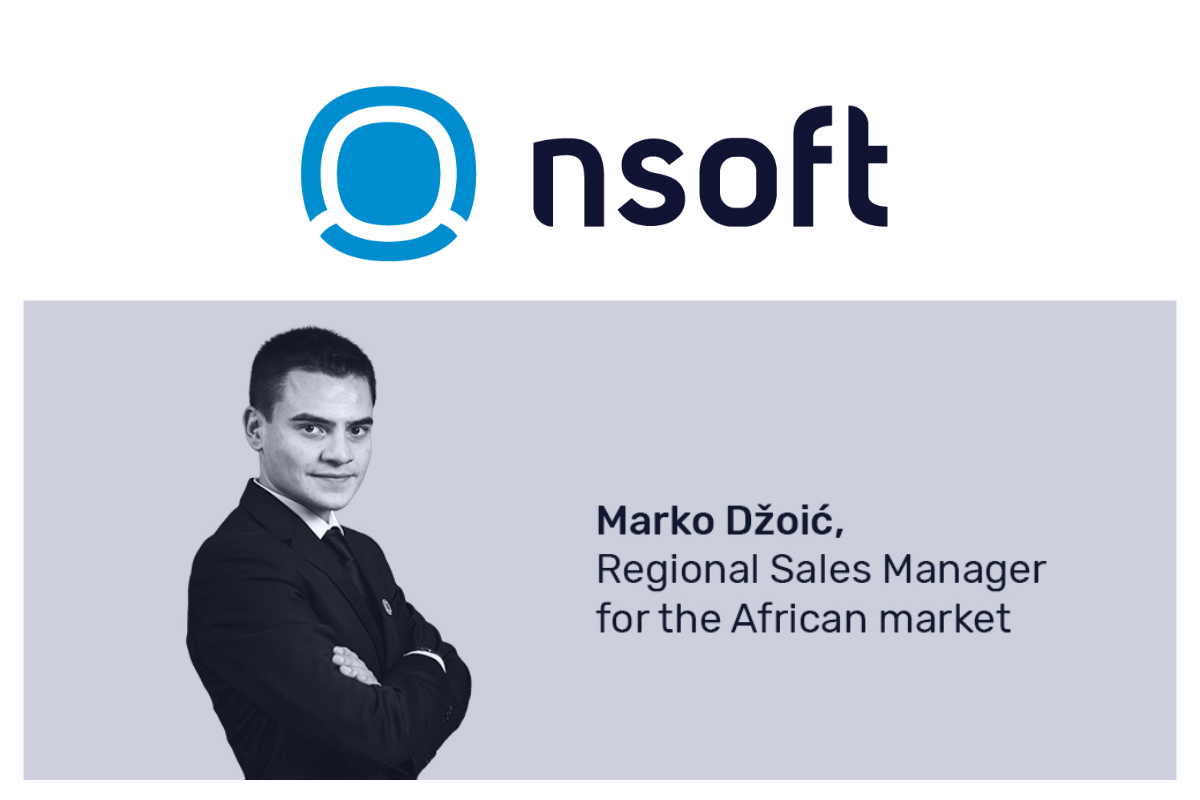 Reading Time:
4
minutes
The African continent is the future of the global economy in every aspect and the rising star in the iGaming industry.
Sub-Saharan Africa is home to more than 1 billion people, half of whom will be under 25 years old by 2050. It is a diverse region offering human and natural resources that have the potential to yield inclusive growth in the area, enabling Africans across the continent to live healthier and more prosperous lives.
"Today, we can proudly say that NSoft has a footprint across the globe with 150+ of customers worldwide. NSoft's rich experience in retail is certainly an important asset for the African markets due to the popularity of land-based betting operators and preferences of its players," explains Marko Džoić, NSoft's Regional Sales Manager for the African market.
Africans are very enthusiastic about sports, and the interest in sports betting as well as online games is fast growing with the expansion of mobile internet connectivity. According to recent research on Africa's betting market, the sports betting industry was estimated to be worth $ 37 billion in 2018 and could reach near $100 billion during this century. Roughly 60 million Nigerians between the ages of 18 and 40 are involved in active sports betting. On average, these punters spend around 3,000 Naira (about $15) every day on bets.
"Despite the issues caused by the COVID-19 pandemic, most African countries have managed to boost betting worth even in 2020, and that growth will continue this year since we'll have more sport events combined with much better access to the internet. We are very optimistic, adds Marko.
Opening new markets in Africa
Africa is the rising star in the iGaming industry and a high-growth market for which the understanding of new technologies is essential for future development. Beyond developing games and applications, NSoft must comply with the regulations, tax policy, and follow security protocols. This varies from country to country. The number of African countries adopting a regulatory framework is on the rise, which is crucial to the industry.
"Before the COVID-19 pandemic, Africa had most of the gambling revenue in the land-based betting business, but due to all of the restrictions caused by lockdowns, now we can clearly see a growth of the online channel. There is an increased number of Africans moving from USSD and SMS betting to standard online betting as we have in markets across Europe and Asia," stated Marko.
Ethiopia is the largest and most populated country in the Horn of Africa, home to more than 100M people, and it was the next step for NSoft.
Commenting on opening a new market in Ethiopia, Marko adds: "As a result of good market research and recognizing the potential of the Ethiopian market, we signed the first retail agreements in Ethiopia back in September 2019. Since the internet penetration was very low, we focused on the land-based that is supported with our amazing Web-code generated option for boosting retail business. That was the right move to do, and now we see first clients that are going completely online. My colleague Davor Konjevod is leading Ethiopian clients, and currently, we are working on new projects that will definitely establish us there as the market leaders."
Doing business during the COVID-19 pandemic
The COVID-19 pandemic lockdowns encouraged NSoft to strengthen its online presence.
Explaining the power of NSoft's unique retail solutions combined with our online presence, Marko emphasizes: "Today, one year after the beginning of the COVID-19 pandemic on the global level, we have managed to sign new retail deals in Madagascar, Swaziland, the Central African Republic and South Sudan. Hopefully in June, I will be visiting DR Congo to sign new contracts. All of this is the result of dedicated teamwork between our Sales and Development divisions. We're working on products that are rising stars in Africa – draw-based games like Lucky 6 and our amazing comprehensive Sportsbook software solution, including Pre-Match Betting and Live Betting.
Marko added that many NSoft's clients aim to transition from retail to other channels during the collaboration.
"We are making that transition possible. I hope to see very soon the first tickets played in the last few African countries where we don't have our presence now," Marko concluded.
Stepping up with satellite stream solution
Africa's low internet speed coverage represents one of the main issues for betting operators around the continent. This has led to NSoft adjusting its products for the satellite stream solution. The fast delivery of its top tier product, draw-based game Lucky Six, through satellite streaming has made this game now available even in locations with low internet speed and poor connection, such as Africa. This solution is an answer to growing customers needs in retail who are facing troubles with an internet connection. The satellite stream is performed via shared channel and with no additional fee for the satellite steam service. Operators' investment is at a minimum and only requirements are a satellite dish antenna and a receiver.
Plans for the future – converting land-based to mobile
While the African gambling market was dominated by land-based betting operators so far, the number of online players has been growing quickly with the spread of smartphones and mobile data coverage. One of the pillars of NSoft's constant progress is listening to our clients, which gives us important feedback and helps us make new better products as well as update existing ones to keep our clients and punters satisfied.
Marko adds: "Clients not only give us their opinion on the products, but they also serve as a bond between NSoft and punters. Where there is a market gap, we are here to listen and develop something new. This was the case with our Lightning games – a new category of virtual games offered in our portfolio. NSoft's most desirable games Lucky Six and Roulette have been totally revamped and adapted for web and mobile usage. They are easy to play, fast as lightning and provide the possibility for players to win big. More and more Africans are discovering the joys of sports betting on the move and they will surely do the same with online casino games."
SuperSport scores FIFA World Cup 2022™ Pay TV rights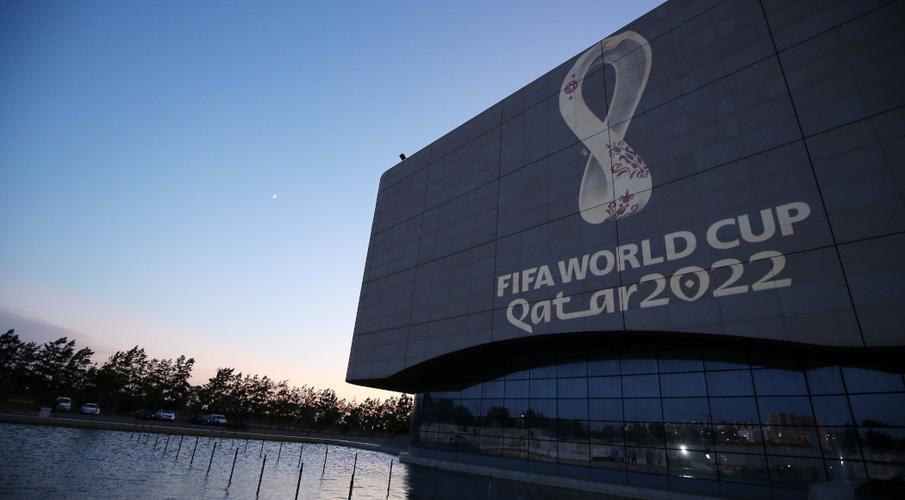 Reading Time:
< 1
minute
All 64 matches of the FIFA World Cup 2022™, to be held in Qatar, will be broadcast live on SuperSport
JOHANNESBURG, South Africa – All 64 matches of the FIFA World Cup 2022™, to be held in Qatar, will be broadcast live on SuperSport (www.SuperSport.com) after the World of Champions concluded a broadcast deal with FIFA.
This continues SuperSport's long-standing association with football's governing body and reaffirms SuperSport as Africa's home of world football. SuperSport's pay-TV broadcast rights extend to all platforms across sub-Saharan Africa and represent even more opportunities to provide fans with compelling live content.
High Definition coverage will be across multiple channels with expert analysis, in-depth digital offerings, supplementary programming, and much more in keeping with the grand scale of the event.
To be contested by 32 teams, including champions France, the World Cup will be held for the first time from November 21 to December 18, and the first to be held in one city.
The FIFA acquisition sits alongside SuperSport's already substantial offering that includes all the major football leagues from around the world.
"This is fantastic news, especially after the success of the 2018 tournament, a fitting celebration of the beautiful game," said Marc Jury, Chief Executive of SuperSport. "The FIFA World Cup™ always excites fans and the kick-off times will be most convenient for our viewers, given friendly broadcast time zones."
Get DStv Premium to watch all the local and international football action: https://bit.ly/3dJbGDc.
SOURCE: SuperSport
MoU for African schools football competition signed in Congo DR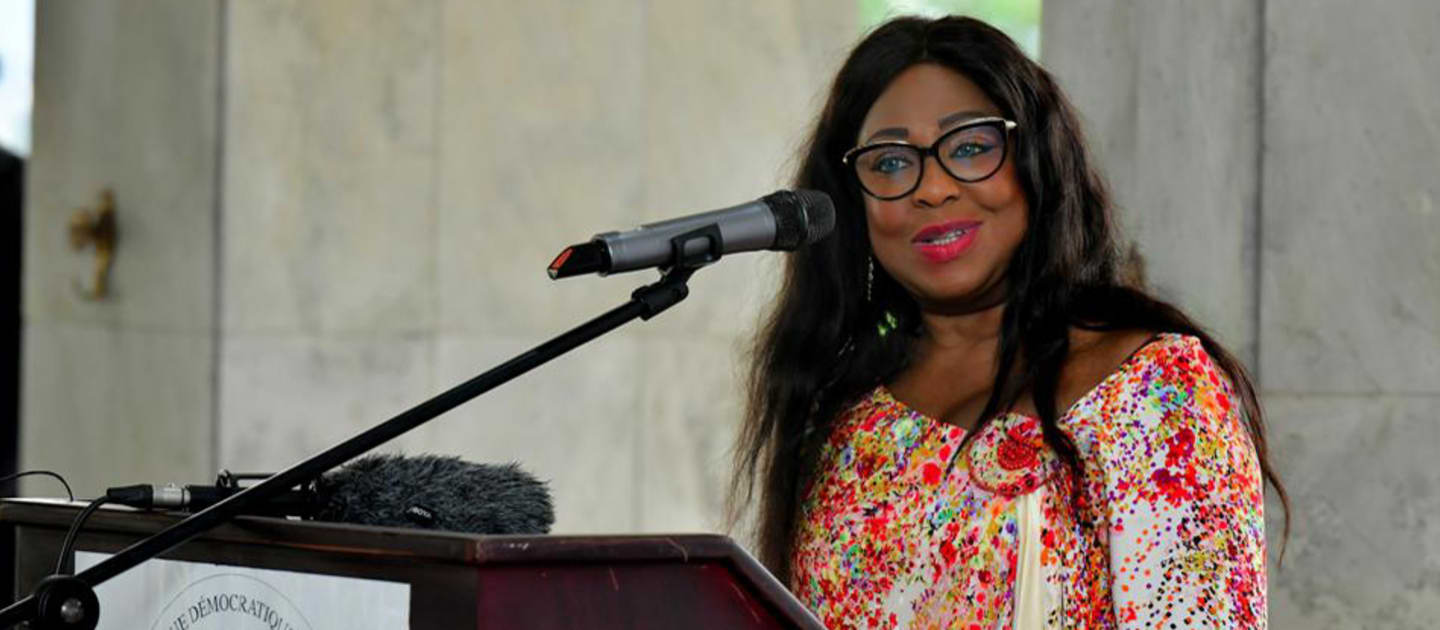 Reading Time:
2
minutes
The initiative will allow FECOFA, FIFA, and the government of the DRC to promote health and support social cohesion by integrating football training into the school curriculum
Today in Kinshasa, FIFA (www.FIFA.com), the Congo DR Football Association (FECOFA) and the government of the Democratic Republic of Congo (DRC) signed a historic MoU that will see the creation of a schools football championship.
At a signing ceremony in the iconic Palais des Nations Hall, FECOFA President Constant Omari, FIFA Secretary General Fatma Samoura, and DRC Minister for Sport and Leisure Marcel Amos Mbayo Kitenge signed an MoU that outlined the terms of the school's football competition and how it will use the power of the game to improve lives and instil positive values in young people.
The event, attended by CAF President Patrice Motsepe and CAF Secretary General Veron Mosengo-Omba, builds upon meetings between FIFA President Gianni Infantino and President of the DRC and current African Union Chairperson Félix Tshisekedi (https://fifa.fans/3dOoCHM) earlier this year. In collaboration with the FECOFA, FIFA and the government of the DRC will organize football tournaments in schools throughout the country, which has a population of almost 90 million people, before being scaled up in several other countries in Africa with the support of CAF.
The initiative will allow FECOFA, FIFA and the government of the DRC to promote health and support social cohesion by integrating football training into the school curriculum to teach children the importance of teamwork, self-confidence, strategy, respecting rules, how to be a good winner and how to deal with losing.
It will also see young people being recruited and trained in referring, the provision of football facilities and infrastructures in schools and more girls and boys being physically active and strengthening their links with each other through youth competitions on a pan-African level.
Speaking at the signing of the MoU FIFA Secretary General Fatma Samoura said: "FIFA is committed to working with the African Union and CAF to play its part in not only raising the levels of African football but in providing opportunities through football to the many children throughout our continent who have none. We believe in the power of football as more than just a game but as a means of learning life skills and the school's football championship provides the perfect environment to put these skills into action and the perfect opportunity for Africa's young people to become inspired and empowered by the beautiful game."
The CAF President Patrice Motespe commended both FIFA and the DRC leadership on the initiative and the unique opportunity it provides to invest in African youth through the values of football, as well as its potential to inspire African girls and boys to become better citizens.
Following the signing of the MoU, DRC's Minister for Sport and Leisure Marcel Amos Mbayo Kitenge reinforced his government's full commitment to supporting the project and outlined some of the measures it will put in place to make it a success including:
Allocating a number of hours in each school week to playing football
Putting financial, structural, and operational means in place for the successful completion of the competitions and training of school supervisors
Establishment of a local organizing committee specific to the final phase of the competition
Ensuring that the school's championship sees two women's and two men's teams qualify for future youth competitions on a pan-African level
SOURCE: Fédération Internationale de Football Association (FIFA)