GamCare Provides Report on its Services During Lockdown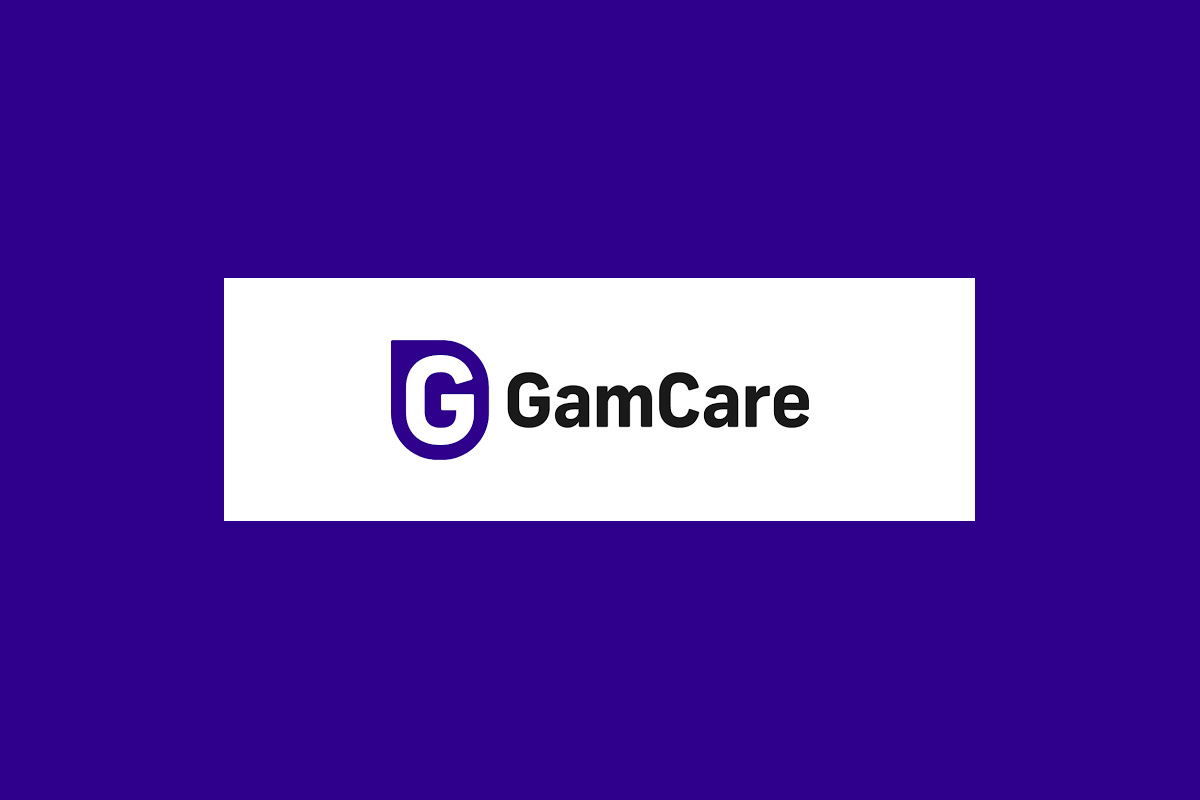 Reading Time:
2
minutes
Responsible gambling charity GamCare has provided a report on its services during lockdown. The report also highlights how COVID-19 pandemic has impacted people experiencing gambling harms.
The National Gambling Helpline During Lockdown report shows that despite lockdown exacerbating existing anxieties surrounding finances and isolation amongst gamblers, their ability to seek help was limited as they struggled for privacy.
Privacy concerns also drove a switch to more live chats than phone calls, as this channel can offer more discretion if families or housemates are in close proximity – many people contacting the Helpline have not yet spoken to their loved ones about what they are going through and want to know how to broach the subject.
Engagement with online group chatrooms increased. Anxieties about COVID were key themes of online conversations, alongside gambling-related issues. Staff on the Helpline flagged increased concern around domestic abuse being experienced by callers.
At the start of lockdown, there was a significant minority of calls asking for self-exclusion via GAMSTOP– highlighting that callers were seeking to gamble again despite previously removing the temptation. This trend has since abated. The report also mentions that, although existing engagement with GamCare treatment services remained high, the number of people beginning treatment during this period was lower than the previous year.
Research from the Gambling Commission, published alongside the report, shows the although overall gambling participation has dropped nationally, 18-34-year-olds and the most "engaged gamblers" have both reported increased time or money spent on gambling, plus using online gambling products they had not tried before.
Anna Hemmings, Chief Executive of GamCare, says:
"There is no doubt that the pandemic has impacted people's help seeking, particularly in the initial phase of the pandemic when our daily lives were immeasurably changed. Our service users are speaking to us about increasing anxiety, isolation and money worries.
As we now look at further lockdowns across various areas, we need to be aware of the impact and risks for gamblers experiencing harm. We need to be more vocal about encouraging people to seek help despite the external pressures, and to remind people that we're here to help as we did in the summer with our #ReadyToTalk campaign.
There is no doubt that gamblers and their loved ones will continue to need support, perhaps increasingly so. GamCare is doing all it can to be flexible and tailor its services to meet those complex and changing needs during the pandemic and beyond. From the very first contact you have with us, we can make a difference – if you're worried about your gambling or anyone else's, talk to us now."

AdmiralBet to offer NSoft's virtual games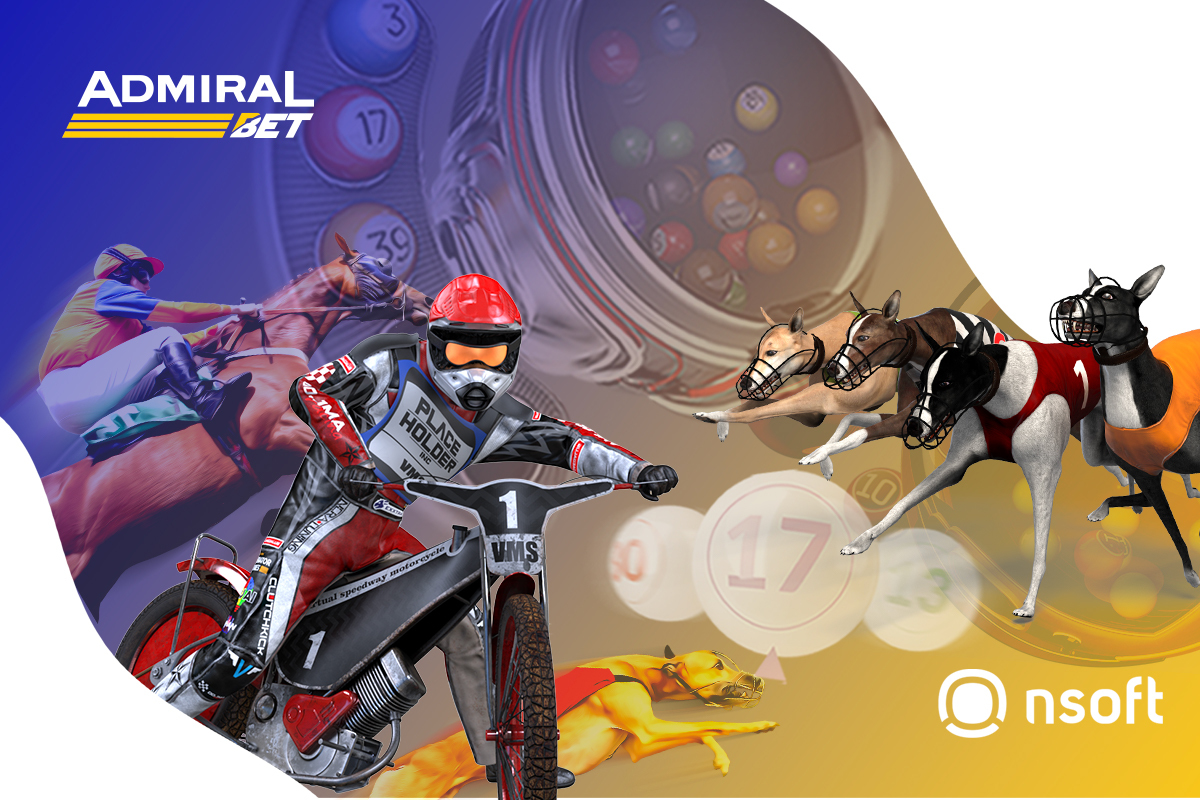 Reading Time:
2
minutes
AdmiralBet Serbia now offers NSoft's premium content to its players on admiralbet.rs. The engaging content pack includes draw-based Lucky Six, Lucky X and Next Six together with Dog races and Virtual Greyhound Races, Virtual Horse Races and exciting Virtual Motorcycle Speedway.
"We are very excited to welcome AdmiralBet. This operator is a name in the industry with significant market share and they already have very engaging content to offer to the players. We believe that our games will help them boost their business even further. It is always exciting to watch how the engagement of the players develops with different operators and different markets," stated Dalibor Ostojić, Regional Sales Manager at NSoft.
Working with nearly 200 clients across 44 countries, NSoft has created the suite of products that are easy to integrate to all platforms, customisable by client needs, and release lightning fast to production. This claim is supported by clients' growth in 2020 by 47.4%.
"We always strive to offer the highest quality service to the players. The market is very competitive which is good as it ensures that we all want to give an added value to our clients.
One way to achieve excellence is by doing business with the top industry suppliers. NSoft is for sure one of them," Bojan Kesić,  Head of Development and IT at AdmiralBet.
He also stressed that AdmiralBet, as a part of the Novomatic group, a global leader in the industry of games of chance, heavily invests in every aspect of its business.
"We always have in mind the customers we interact with. This is why we collaborate closely with a multitude of content creators that capture the imagination of users around the world, and through cutting-edge technology, we provide the tools and mechanisms to bring their dreams to reality," concluded Mr Kesić.
AdmiralBet operates in more than 200 bet shops in Serbia together with the online business offering for casino and live casino, sports betting, virtual games wagering and slots.
Betsafe Officially Launches in Kenya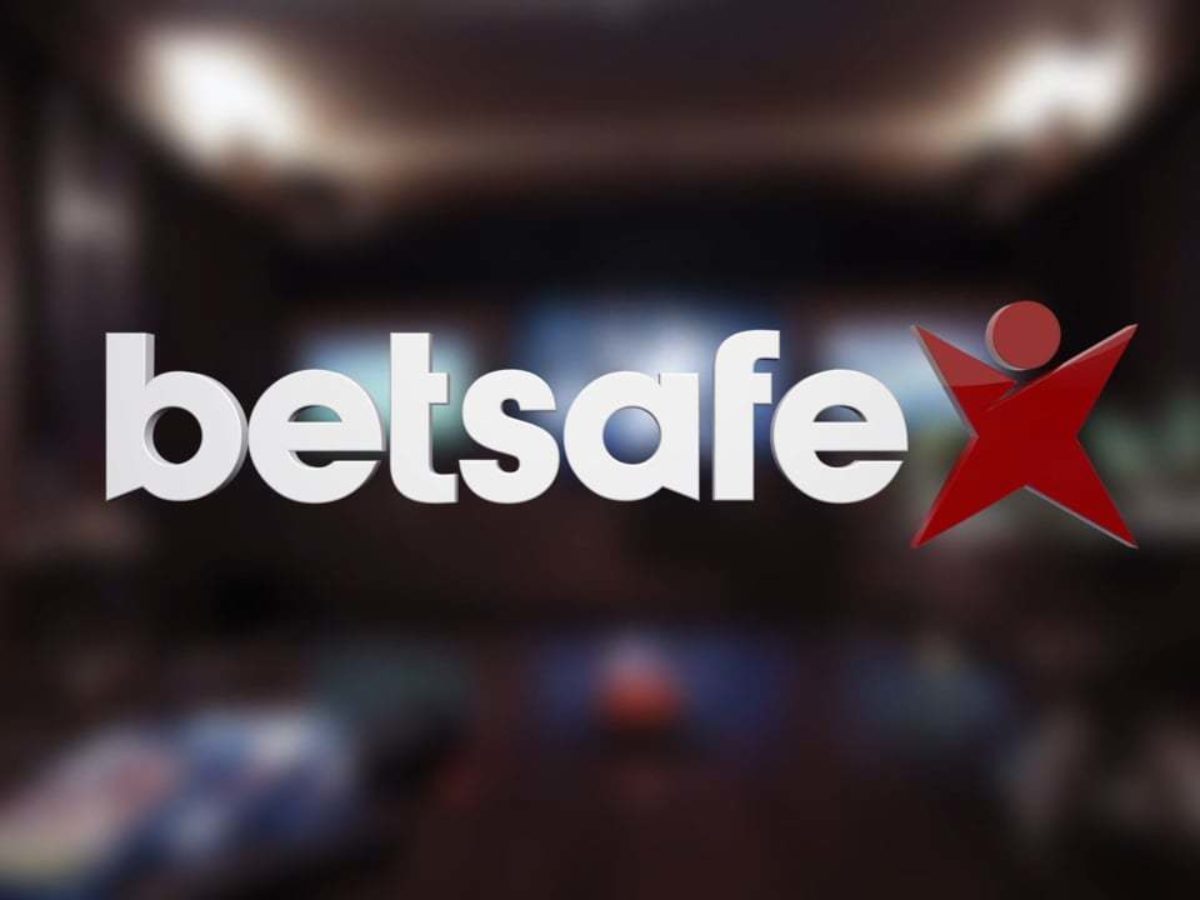 Reading Time:
2
minutes
Bet High Kenya Ltd. is pleased to announce the official launch of its online sports betting brand, Betsafe, with a demonstrable commitment to Kenyan football, responsible gaming, and an exceptional sports betting experience.
"Our Responsible gaming program is unlike any other in this market with the safety of the Kenyan sports betting fans in mind. Our online site contains unique control and safety features directly on the site. Our communication will initially be focused on responsible gaming messages and we will furthermore support "Gamehelp" an organisation that supports Kenyans with gaming problem behaviour. We are also the first gaming company to hire a Responsible Gaming Officer who will be dedicated to pursue and improve us in this area," noted Alex Kobia, Acting Managing Director of BetHigh Ltd.
"Betsafe's commitment to football was demonstrated even before our launch when we signed a three-year sponsorship deal with both Gor Mahia FC and AFC Leopards in June 2020. We are very glad and proud to be able to support two of Kenya's top-tier football clubs. With two of the largest fan bases in the country, these exciting partnerships provide Betsafe with the perfect platform to engage football fans with our unique offering. This will be followed up by investments and commitment to the progress and positive development of grassroots football and infrastructure that will literally provide the breeding grounds for Kenya's budding football stars," Alex Kobia continued.
"In terms of product, our ambition is to deliver an industry leading sportsbetting experience. Quick payouts are essential for both us and our customers and we will do our utmost to ensure that over time we are the best in the industry here. Our brand Betsafe is proven in more than +20 countries, but we have also been working hard to tailor our product to the Kenyan market. In terms of SMS betting, we have a revolutionary innovation that will allow our customers to easily make a bet through SMS without a gameID. Just SMS your bet and stake to #23333 and the bet will be placed. If the customer changes his or her mind the bet can be cancelled within a time window after the bet is placed. We will also be launching this service via Telegram. In the next couple of months, several new product features will be added and launched, such as a jackpots offerings.
"As a Company keen on responsible gaming, we wish to commend and appreciate the recent efforts made by the Kenyan Government in the last couple of years through the Regulator, Betting Control and Licensing Board, to introduce regulations to further regulate the industry and wish to confirm that we will strictly adhere and fully support the Regulator in its objective of ensuring responsible gaming is achieved in the market. We are indeed glad to be entering the market during this interesting time under this new environment that has been enabled by the Regulator."
"We also wish to highlight that it is our intention to provide jobs in the Kenyan market in this industry which is largely driven on technology, and our objective is to provide jobs to at least 150 Kenyans within the next two years which in our estimation will have the domino effect of providing livelihoods to about 1000 Kenyans."
"In essence, our ambition is to deliver a trustworthy product with safe and quick pay-outs, innovative betting services, passion, and commitment to Kenyan football, responsible gaming, and outstanding customer support," Alex Kobia concluded.
NOVOMATIC Ranks High in ESG Rating Reports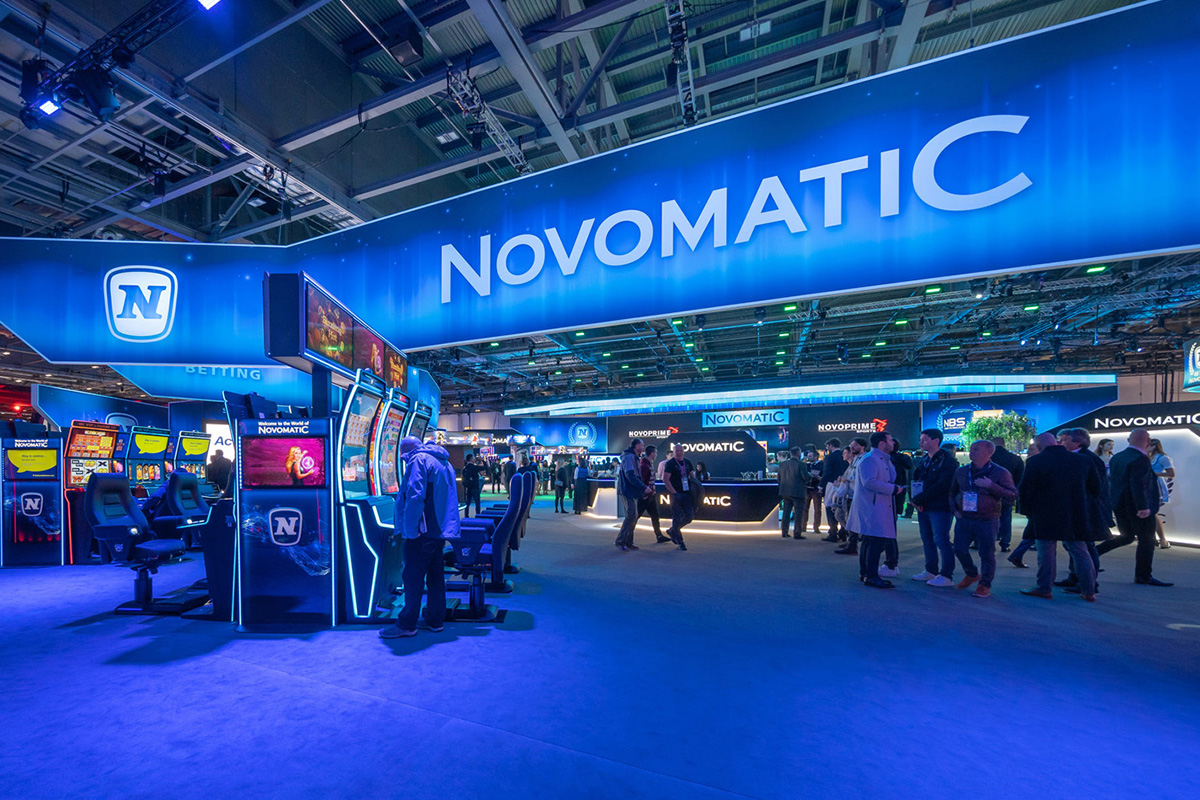 Reading Time:
2
minutes
Recent ESG ratings by leading rating agencies acknowledge NOVOMATIC's comprehensive efforts in managing Environmental Social Governance (ESG) factors with excellent risk and performance ratings. In this year's Sustainalytics ESG Risk Rating, NOVOMATIC has got the third rank.
As a clearly measurable and transparent asset, similar to financial performance, ESG has become an important element of evidence for investor and other financial stakeholder decisions. Companies have come to clearly acknowledge the significance of efficient ESG commitments and performance improvement in their long-term strategy.
In April, ESG ratings firm Sustainalytics assessed NOVOMATIC AG to be at "Low risk of material financial impacts driven by ESG factors." NOVOMATIC received an ESG Risk Ratings score of 18.8, placing it third among 80 international gaming companies rated by Sustainalytics and among the top 100 rated companies in the wider consumer services industry globally.
Rating agency ISS ESG also rates NOVOMATIC AG among the Electronic Devices & Appliances industry's top tier with a "C" rating and a decile rank of 4 in a rating dating of June. VigeoEiris Rating attests the company rank 19th out of 43 versus its European peers in the Technology-Hardware Sector in the V.E's ESG Assessment. NOVOMATIC AG receives "A" RepRisk Rating (www.reprisk.com) on a scale of D to AAA denoting "Low ESG Risk Exposure" based on RepRisk ESG data science.
"The consistently very positive assessments by leading international ESG rating agencies prove that our efforts to improve our non-financial performance and reduce risks related to Environmental Social Governance are being widely noted as above gaming industry average. We are very much aware of our responsibilities in terms of corporate governance as well as of the social and environmental impact of our business, and we work hard to take a proactive approach by implementing sound principles and best practices. For NOVOMATIC, topics like Responsible Entertainment, reducing the environmental footprint and occupational health and safety are part of our business philosophy," Johannes Gratzl, Member of the Board of NOVOMATIC AG, said.