Unlocking the power of cryptocurrencies to step inside the decentralised casino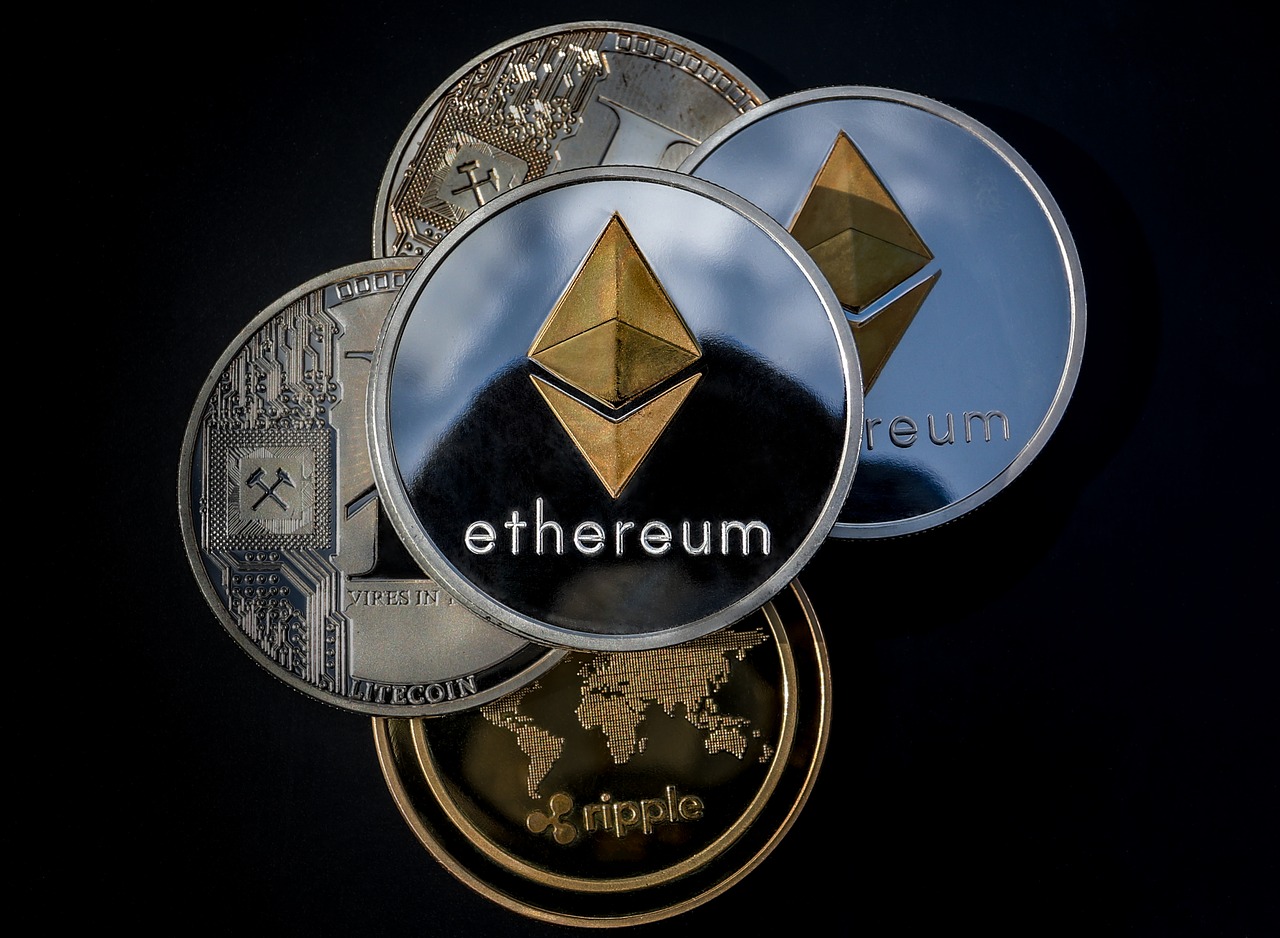 Reading Time:
2
minutes
Researchers from the Department of Computer Science at the University of York have presented the first ever analysis of gambling transactions taking place in cryptocurrency casinos on the Ethereum blockchain.
In uncovering extreme behaviours, the study could assist in identifying the potential for financial harm via unsustainable spending among players, ultimately leading to better consumer protection tools.
The study unlocks blockchain transaction data to provide a detailed summary of spending behaviours, revealing how people are affected by this new form of online gambling.
Decentralised gambling applications differ from traditional online casinos in that players use cryptocurrency as a stake. The codes running the casino games are also stored on public ledgers, known as blockchains and cryptocurrency platforms such as Bitcoin and Ethereum use the technology to process payments and calculate game outcomes.
When players place wagers, their transactions are recorded on a blockchain in an anonymised form. Whilst this data has always been publically available, the technologically advanced nature of the applications has presented barriers to research and regulation.
As part of the study, researchers developed an algorithm to extract and decode transaction data from the Ethereum blockchain. The work examined more than 2.2m transactions from 24,000 unique addresses on three applications operating on the Ethereum cryptocurrency network (dice2.win, etheroll.com and fck.com).
Focussing on simple casino type games of chance, like dice rolls and coin flips, researchers found that the average decentralised gambling application player spends less than in other online casinos overall, but that the most heavily involved players spend substantially more.
As with regular online casino players, researchers found that those who generally place larger bets are more likely to wager larger total amounts over the duration of their betting careers, however this appears to be amplified in decentralised gambling application use.
The data revealed that the most heavily involved bettors wagered an average of 1,000 ETH (equivalent to approximately $100,000), which dwarfs the average 1.1 ETH (~$110 at time of study) presented by the majority of bettors.
In their assessments of typical 'player' behaviour, researchers were also able to identify the presence of non-human players, known as bots, in the data set. Bots may exist for a number of reasons, for example to artificially inflate the perceived popularity of the applications they are transacting with, or to attempt to win the jackpot from an application once it becomes statistically worthwhile to pursue.
The researchers cite that whilst they cannot infer the reason behind the bots' existence, the identification technique they have developed presents an interesting area for future investigation.
Oliver J. Scholten, a PhD Researcher with the EPSRC Doctoral Centre for Intelligent Games and Game Intelligence, and member of the research team commented: "The study illustrates the power and scale of transaction data that decentralised gambling applications can provide to researchers".
Scholten added: "These applications could really change the way people gamble online – we in the research community need to know how they operate, how to analyse them, and ultimately how to identify those in harm's way."
Dr James Walker from Digital Creativity Labs commented: "The work draws attention to cryptocurrency transactions as a tool for large scale in-vivo gambling research, and presents a robust foundation upon which multiple avenues of further analyses can be performed."
The article is published by The Public Library of Science ONE at https://journals.plos.org/plosone/article?id=10.1371/journal.pone.0240693

Decentraland makes strategic investment in Decentral Games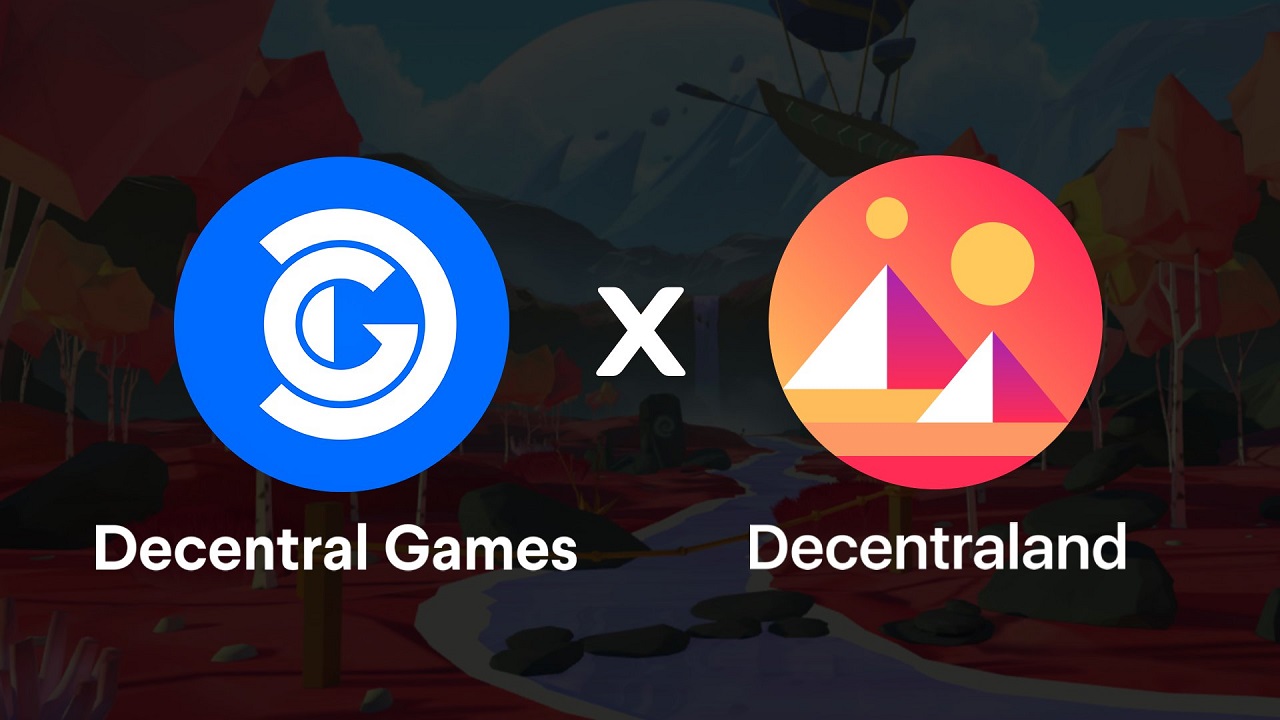 Reading Time:
2
minutes
Companies will deliver Play-to-earn Metaverse Poker, giving huge boost and driving interest and confidence in the disruptive gaming industry
Decentraland, the pioneering blockchain-based virtual world, has made a strategic investment in Decentral Games, a metaverse-native GameFi DAO, in a move that further shows increasing interest and confidence in the disruptive gaming platform.
The investment from Decentraland (MANA) in Decentral Games' (DG) native governance token $DG, an asset that allocates governance votes within the Decentral Games DAO (Decentralized Autonomous Organization) and its nearly $12 million in treasury holdings today, is aimed at helping the platform deliver free Play-to-Earn Metaverse Poker.
"The Decentraland Foundation is thrilled to support Decentral Games in its new play-to-earn gaming in the metaverse," said Agustin Ferreira, Foundation Lead at Decentraland Foundation. "The free play-to-earn architecture has undergone phenomenal growth of late, and we believe it will enable the Decentraland platform and the community to continue on the journey of decentralized expansion."
Mr. Ferreira added that "as a gaming pioneer in the metaverse, we believe Decentral Games is the ideal party to spearhead the next generation of play-to-earn."
The investment deal also represents a massive endorsement of Decentral Games' groundbreaking play-to-earn gaming architecture model that distributes tokenized financial rewards for everyday gamers' participation on the platform.
"This significant deal will enable Decentral Games to debut play-to-earn dynamics applied to a favorite household game, poker," said Decentral Games Founder Miles Anthony.
"Decentral Games is proud to have a trusted investment partner in Decentraland as we roll out metaverse play-to-earn ICE Poker."
Mr. Anthony added that "Decentraland has been a pioneer in building the first iteration of an open, decentralized metaverse, so it's a no-brainer to launch our Play-to-Earn ICE Poker there."
Decentral Games' innovative and on-point spirit in pushing play-to-earn gaming forward has generated recent investment from full-stack Ethereum scaling solution, Polygon, among other respected institutional entities.
In June, DG closed a $5-million funding round co-led by Collab+Currency and BACKED VC. Since then, Decentral Games has continued to execute, bringing play-to-earn to fruition, and announced the new GameFi product, ICE Poker, the play-to-earn and NFT game in September.
Decentral Games has also previously worked with Decentraland. The gaming metaverse blockchain project developed several signature games for Decentraland on a white label basis before eventually establishing itself as an enterprise DAO.
After years of proving the use case for metaverse games within Decentraland's immersive virtual reality environments, Decentral Games is presently thrilled to take its tenured relationship with Decentraland to the next level.
$DG is the versatile, standalone token powering Decentral Games, providing players with a medium of exchange for gaming and governance and liquidity incentives unique to the platform. The model organically incentivizes long-term user growth and customer loyalty through the distribution of daily rewards, empowering Decentral Games customers with the ability to earn a new stream of income on the platform.
As Venture Beat has illustrated, play-to-earn gaming in the Philippines has yielded the potential for residents to earn three times the regional minimum wage. And market indications have clearly shown that play-to-earn is ready for meteoric adoption given its income potential.
Currently, Decentral Games runs multiple metaverse-based play-to-earn and NFT games, including co-branding and business-to-business (B2B) deals with the world's most iconic brands, including gaming giant Atari, Amnesia Ibiza (the temple of electronic music), and Bored Apes Yacht Club (the iconic NFT series).
Socios.Com Partners With LaLiga To Become Global Fan Engagement Partner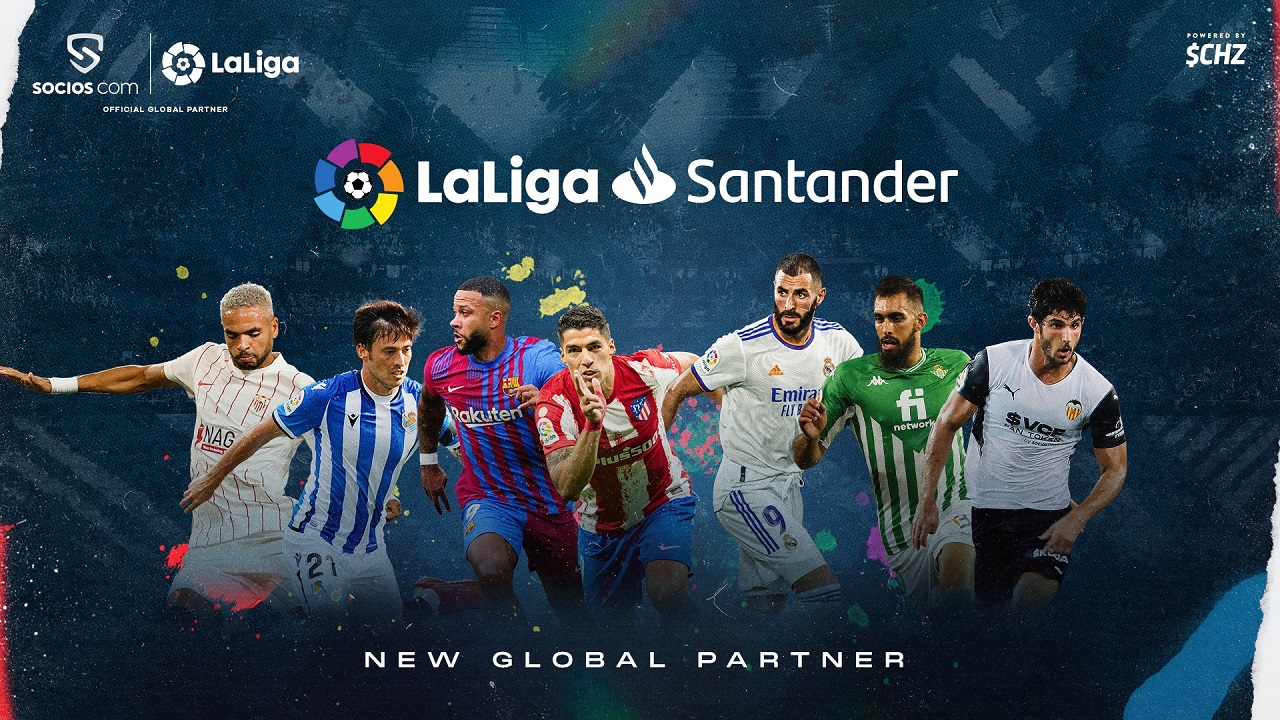 Reading Time:
2
minutes
Socios. com, the leading provider of blockchain-driven Fan Engagement solutions for the sports and entertainment industry, and LaLiga have announced an agreement that will see the creators of Fan Tokens become Global Fan Engagement Partner of Spain's top tier football league.
Socios com and LaLiga will work together to create new opportunities for the league's more than 800 million global fans to engage actively with the brand through the platform's cutting-edge blockchain technology solutions.
This partnership will give LaLiga Santander fans the chance to get closer than ever to their heroes, regardless of where in the world they are based, and to access unique rewards such as official products, signed jerseys, free tickets and once-in-a-lifetime opportunities.
Driven by the central belief that transitioning passive fans into active fans is essential to the future of sport, Socios. com is a direct-to-consumer (D2C) platform that leverages blockchain technology to provide the world's leading sporting organizations with the tools to engage with and monetize their global fanbases.
Since its creation, in 2019, Socios. com has been enhancing Fan Experience across the global sports industry through Fan Tokens, collectible digital assets that provide owners with access to voting rights in polls, VIP rewards, exclusive promotions, AR-enabled features, chat forums, games and competitions on Socios.com.
Over 40 global leading sport organisations across 20 different countries and seven different sports have launched their official Fan Token on the Socios.com app, home to a growing global community of nearly 1.3M sports fans. The list includes LaLiga Santander clubs FC Barcelona, Atlético de Madrid, Valencia CF and Levante UD, as well as other football giants across the globe, Formula 1 teams, esports organisations and mixed martial arts brands, among others.
Fan Tokens have consolidated as one of the fastest growing revenue streams for the sports industry, generating over $200 million in profits for Socios. com's global network in a little over two years since the first token was released.
The partnership with LaLiga, the first major football league to join the platform, sets a new milestone for Socios. com and strengthens its position in Spain, a strategic country in which the company is about to inaugurate its new offices. The agreement also reasserts the position of Socios. com as the global leaders of blockchain-driven fan engagement solutions for the sports industry.
Alexandre Dreyfus, Founder and CEO of Socios. com, said: "We are very excited and proud to be partnering with LaLiga, one of the biggest brands in global sports, with over 800 million fans around the world, and home to legendary clubs that have helped write the history of football."
"The LaLiga partnership will allow us to take another step forward in our mission to bring about a new era of global fan engagement, where fans are no longer spectators, but empowered, active participants".
"It is no coincidence that LaLiga has become the first major European football league to partner with Socios.com. Over the past few years they have earned a reputation for being one of the most innovative brands in sports, leading the way for organisations worldwide in terms of embracing innovation and leveraging new technologies. This partnership is yet another demonstration of their boldness and leadership".
"At LaLiga we are pleased to partner with Socios. com, one of the global leaders in fan engagement solutions for the sports industry. Thanks to this agreement, all our fans around the world will be able to connect more actively with their favorite players and teams. For us it's a way of getting closer to them and offering them new experiences", said Oscar Mayo, Executive Director of LaLiga.
First Esports X NFT Partnership in Asia as EVOS Esports & Uninterested Unicorns Collaborates in Project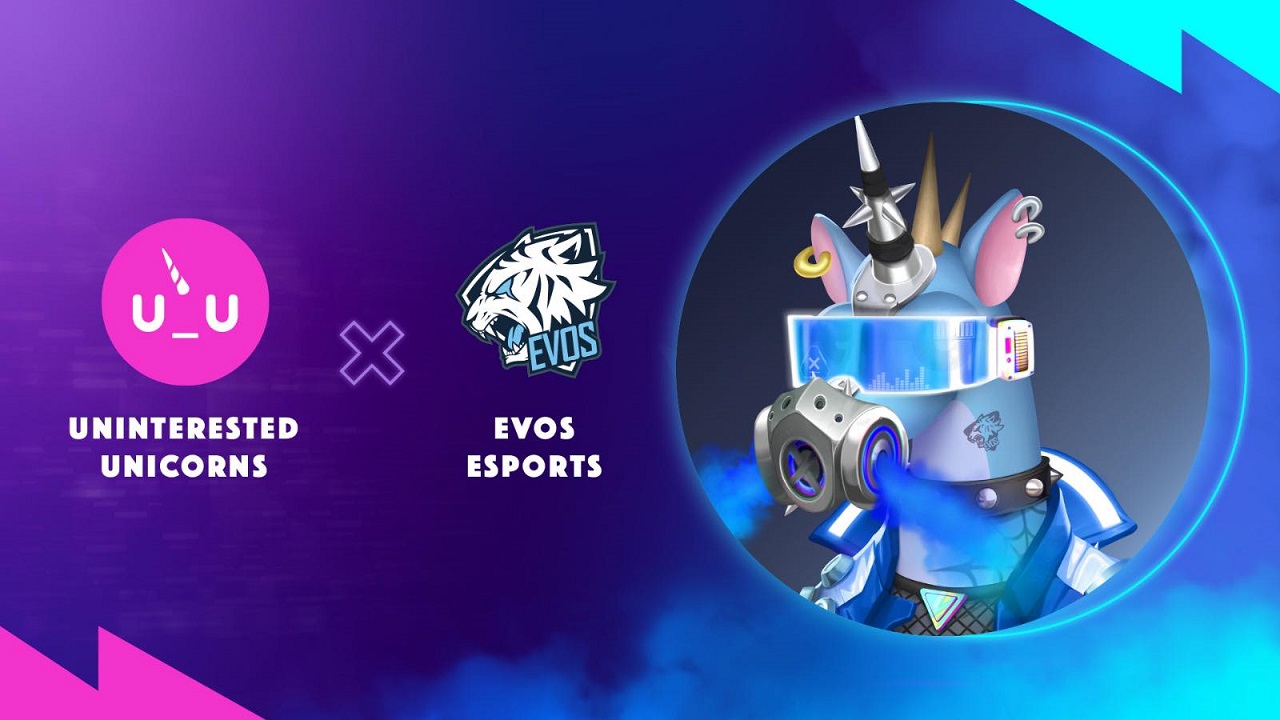 Reading Time:
2
minutes
The number 1 esports organization in Southeast Asia is entering the NFT space this year, collaborating with the up-and-coming NFT generative project Uninterested Unicorns with its own customized 1/1 NFT. This also marks the first ever Esports and NFT collaboration in Asia.
An original generative NFT project by NEX10 LABS – a blockchain and NFT company based in Singapore, Uninterested Unicorns is set to have its first public sale in September 2021 with 6900 NFTs being built and sold via the Ethereum blockchain.
After the public sale, Uninterested Unicorns will also be traded on OpenSea, currently the world's largest NFT marketplace having recorded 3.4 billion transaction volume in August 2021 alone.
This first collaboration will see EVOS Esports having its own fully customized and branded NFT via the Mythical Unicorn collection, mostly reserved for NFT and Blockchain influencers with EVOS being the first esports team on the list.
NEX10 LABS is founded and led by Terence Ting, who also founded an esports organization in Vietnam & SEA called Team Flash back in 2017.
"Our goal is to introduce the esports & gaming audience to the NFT space, through this innovative first collaboration between EVOS Esports and our Uninterested Unicorns," said Terence Ting.
EVOS Esports, one of the biggest esports teams in Asia with multiple world championship titles in Mobile Legends, Free Fire and League of Legends: Wild Rift, has a combined following of over 100 million fans across all social media and over 500 million views monthly.
Ivan Yeo, chairman of EVOS Esports, said: "We are always exploring new spaces and the NFT space is definitely an area which is extremely interesting and the work done at Uninterested Unicorns goes inline of our goals at EVOS Esports."
This collaboration will also be EVOS Esports' first foray into the world of non-fungible tokens (NFT for short) and cryptocurrency, and also Southeast Asia's first official Esports Team X NFT collaboration.