Unlocking the power of cryptocurrencies to step inside the decentralised casino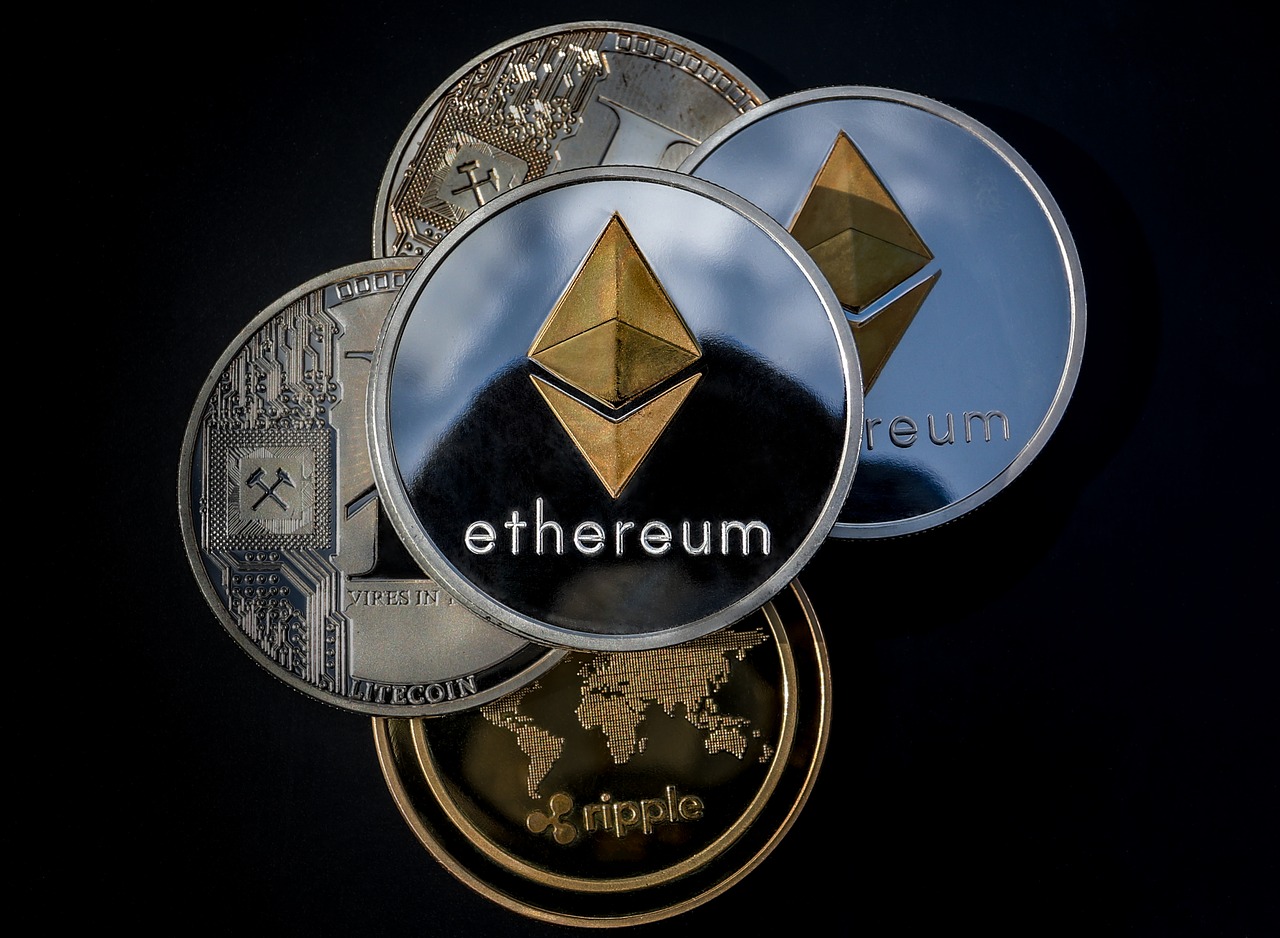 Reading Time:
2
minutes
Researchers from the Department of Computer Science at the University of York have presented the first ever analysis of gambling transactions taking place in cryptocurrency casinos on the Ethereum blockchain.
In uncovering extreme behaviours, the study could assist in identifying the potential for financial harm via unsustainable spending among players, ultimately leading to better consumer protection tools.
The study unlocks blockchain transaction data to provide a detailed summary of spending behaviours, revealing how people are affected by this new form of online gambling.
Decentralised gambling applications differ from traditional online casinos in that players use cryptocurrency as a stake. The codes running the casino games are also stored on public ledgers, known as blockchains and cryptocurrency platforms such as Bitcoin and Ethereum use the technology to process payments and calculate game outcomes.
When players place wagers, their transactions are recorded on a blockchain in an anonymised form. Whilst this data has always been publically available, the technologically advanced nature of the applications has presented barriers to research and regulation.
As part of the study, researchers developed an algorithm to extract and decode transaction data from the Ethereum blockchain. The work examined more than 2.2m transactions from 24,000 unique addresses on three applications operating on the Ethereum cryptocurrency network (dice2.win, etheroll.com and fck.com).
Focussing on simple casino type games of chance, like dice rolls and coin flips, researchers found that the average decentralised gambling application player spends less than in other online casinos overall, but that the most heavily involved players spend substantially more.
As with regular online casino players, researchers found that those who generally place larger bets are more likely to wager larger total amounts over the duration of their betting careers, however this appears to be amplified in decentralised gambling application use.
The data revealed that the most heavily involved bettors wagered an average of 1,000 ETH (equivalent to approximately $100,000), which dwarfs the average 1.1 ETH (~$110 at time of study) presented by the majority of bettors.
In their assessments of typical 'player' behaviour, researchers were also able to identify the presence of non-human players, known as bots, in the data set. Bots may exist for a number of reasons, for example to artificially inflate the perceived popularity of the applications they are transacting with, or to attempt to win the jackpot from an application once it becomes statistically worthwhile to pursue.
The researchers cite that whilst they cannot infer the reason behind the bots' existence, the identification technique they have developed presents an interesting area for future investigation.
Oliver J. Scholten, a PhD Researcher with the EPSRC Doctoral Centre for Intelligent Games and Game Intelligence, and member of the research team commented: "The study illustrates the power and scale of transaction data that decentralised gambling applications can provide to researchers".
Scholten added: "These applications could really change the way people gamble online – we in the research community need to know how they operate, how to analyse them, and ultimately how to identify those in harm's way."
Dr James Walker from Digital Creativity Labs commented: "The work draws attention to cryptocurrency transactions as a tool for large scale in-vivo gambling research, and presents a robust foundation upon which multiple avenues of further analyses can be performed."
The article is published by The Public Library of Science ONE at https://journals.plos.org/plosone/article?id=10.1371/journal.pone.0240693

10 Best NFT P2E Games for 2022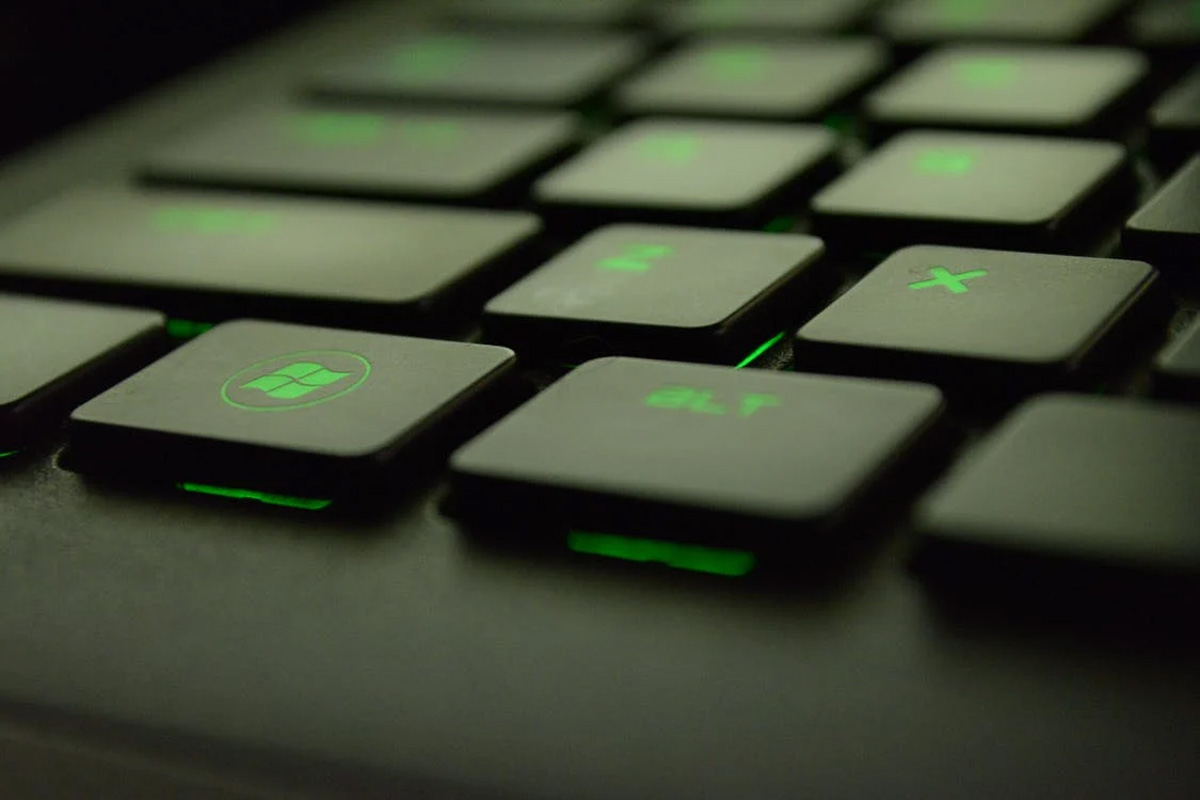 Reading Time:
5
minutes
Since the 1990s, the concept of playing video games/PC games has evolved significantly. In the past we had to settle for Tetris, but today's video games are more interactive, interesting, entertaining, and life-like.
However, gaming is no longer limited to PCs, Playstation, or mobile devices, as a new sort of gaming has developed – yep, you guessed it, we are talking about Blockchain games/NFT games.
In NFT gaming, you can purchase in-game digital assets and trade them on Crypto/NFT exchanges. The NFT has transformed the online gaming business in recent years, benefiting both developers and players.
However, the question remains: which NFT games are the best?
According to our market study, the following 7 (live and upcoming) NFT games are entertaining to play, dependable, and allow you to earn crypto coins:
Axie Infinity
Cryptokitties
Chain Z Arena
Evolution Land
Illuvium
Ember Sword
Gods Unchained
So, without further ado, let's get into the details of the top nft crypto games for 2022.
Axie Infinity NFT Game
Axie Infinity, sometimes known as AXS, is a prominent and profitable crypto and NFT initiative. The game allows players to play and earn tokens, which they can then trade — sometimes for genuine cash.
The game allows users to own and trade fierce monsters that enjoy fighting, known as "Axies." Each Axie is a Non-Fungible Token/NFT that is distinct from the others. To achieve the objectives, the player can own, trade, breed, and even battle the Axies.
There are two kinds of tokens in the game.
SLPs (Small Love Portions) were utilized to breed the Axies.
The game's governance tokens are Axie Infinity Shards/AXS.
Axie Infinity is a game that many of us wished we could play as children. Axie Infinity's developers have taken nostalgic themes from our youth and applied them to the Blockchain concept – which is both enjoyable and lucrative.
Cryptokitties
This NFT game is based on Blockchain and revolves around breeding beautiful cats that are one-of-a-kind and owned by just one person at a time.
In the Cryptokitties NFT game, you can:
Buy and sell one-of-a-kind cat characters,within the community,
Create collections to get cryptocurrency rewards.
Improve your cat's talents by breeding gorgeous cats.
Compete against your opponents in puzzle games.
The amount of Crypto you can earn is determined by how well you hit the game's objectives and how much time you devote to it.
The cat prices could be as little as USD 0.1 or as high as USD 6 figures. At the auction, you can select the selling price for your cat. The price of your cat's level/skills may rise or fall dramatically depending on the level/skills of your cat.
Chain Z Arena NFT Gaming
Chain Z Arena is a dungeon-based RPG in which you must defeat your opponent in order to gain SOUL dropping NFTs. At the start of Chain Z Arena, you will be given the option of choose between three Blockchains, and your decision will have an impact on the transactions that follow. At the start of the game, you can select TRX, ETH, or EOS.
Chain Z Arena has 5 game modes:
Idle mode: Bounty Mining
Active Levels: To increase your talents and meet the boos at every level 15, you must fight and win.
Cryptogon:A paid PVP game in which you form a team of six characters and battle the opponent.
The Arena: In traditional PVP games, you will be assigned opponents based on your abilities.
Crystal Orb Arena: Similar to the arena mode, but with more resources to improve your hero's abilities.
Daily SOUL NFT drops are available for free at Chain Z Arena, but you must login every 24 hours to collect them. The SOUL drops will be placed to your in-game wallet, where you can then utilize them as needed.
Evolution Land Gaming NFT
Evolution Land is a Blockchain NFT virtual simulation game in which you can design and control a fantasy world. Because Evolution Land is based on mainstream public Blockchain technology, you may secure your ownership by using Blockchain technology. This NFT game includes the following gameplay modes: management, NFT collection, gene, battle, auction, and breeding.
Evolution Land also allows the player to own/control the economy, allowing them to purchase, sell, and exchange their game assets for cryptocurrency. You may breed and improve the Apostles (game characters) to drill, breed, and even fight better in the future, and exchange them.
Illuvium
Illuvium, billed as the first AAA blockchain-based game to hit the cryptoverse, is one of, if not the, most anticipated P2E titles to be released in 2022. The player goes on an adventure through a fantasy open environment, where they must explore and capture roaming animals known as Illuvials. Illuvials and all other in-game items will be stored on-chain as NFTs in the player's wallet and may thus be profitably sold or exchanged. Illuvium also includes an auto-battler system similar to that found in DOTA Auto Chess and Teamfight Tactics. Illuvium is similar to Pokemon, but instead of the traditional turn-based battle system, it's a 3D auto-fight in an enclosed Arena.
In addition to the core game, Illuvium:Zero is a building game that adds a land component to Illuvium, allowing players to farm materials on their land to develop their own industrial complex.
Ember Sword
Ember Sword is a forthcoming free-to-play MMORPG set in the titular digital world, which is home to the four nations of Solarwood, Duskeron, Edison, and Sevrend. The gameplay is reminiscent of the internet sensation Runescape from the 1990s. Players will be able to travel the globe in search of monsters, bosses, and competing players in order to level up. Players who want to ply their trade as master craftsmen or merchants can explore the world in search of goods and rares to build unique, tradable NFT items.
Ember, the game's ERC-20 token, may be used to purchase land, collectibles, subscription plans, and other items.
What differentiates Ember Sword is its approach to world-building. Unlike other similar MMORPGs, the lands (which are NFTs) in Ember Sword are owned by thousands of players, allowing them to play an active role in world design. Ember Sword is currently in pre-alpha and will be available for community testing in 2022.
Gods Unchained
Gods Unchained is a fantasy NFT game that features NFT cards that are one-of-a-kind and can be purchased and exchanged.
This is a free-to-play NFT card game in which you have complete control over the in-game goods. This is a competitive NFT card game in which the player must devise a game strategy in order to outwit their opponents.
The player can earn money in the P2E segment by defeating the opponents. The coolest thing is that you can earn NFTs in-game and sell them for real money. You will earn digital cards by playing and unlocking packs. As you participate in the "Weekend Ranked Tournaments," you can earn Flux, which is an enhancing tool that increases the value of your common cards on the NFT market.
Conclusion on Top NFT Crypto Games for 2022
You can possess collectibles in the NFT games and exchange them for a higher profit.
Aside from that, the aforementioned NFT games enable you to transfer ownership, secure transactions, unique cards/characters, and an overall wonderful investment potential in the realm of digital currency.
Because the Blockchain application is new and still in its early stages, you must be extra cautious about the amount you pay. On the other hand, we can't deny that the NFT games are attracting more and more gamers all around the world by the second. This could soon become a billion-dollar market in its own right, and you might want to be a part of it .
Persib Become First Indonesian Club To Join Socios.com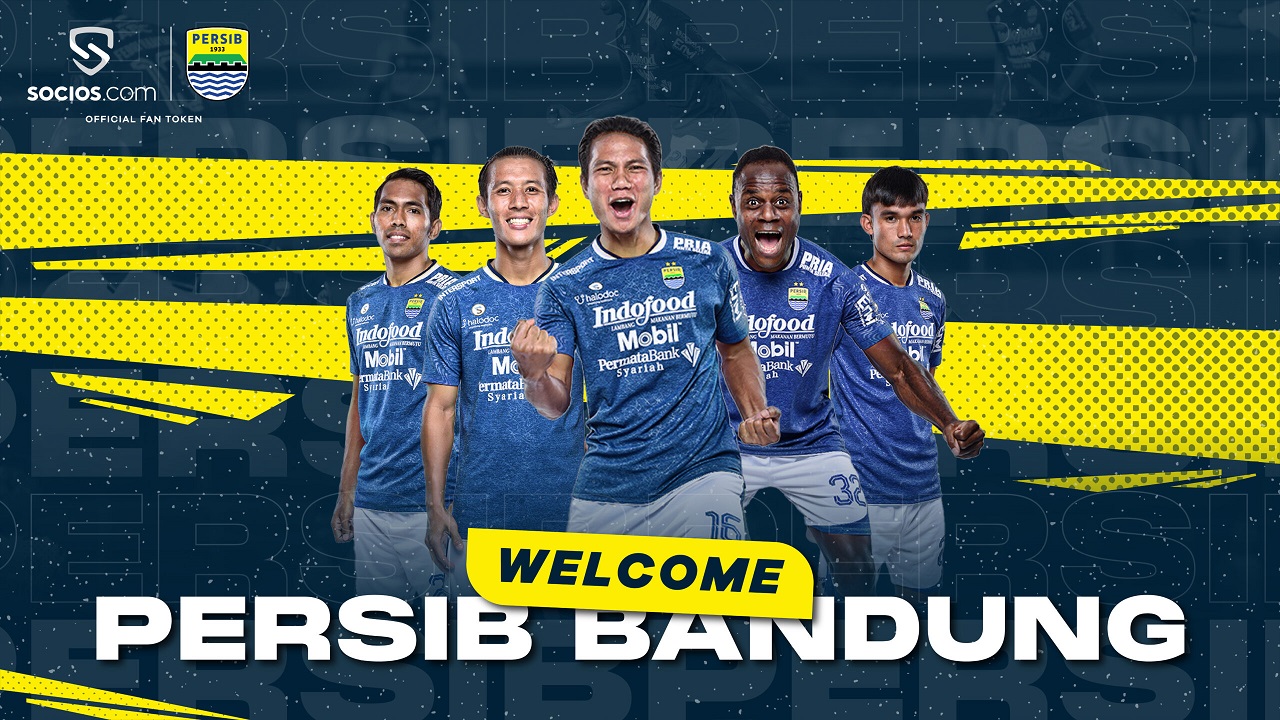 Reading Time:
2
minutes
Fans of Liga 1 Indonesia team PERSIB will soon be able to join the most empowered and engaged community in sport following the club's announcement that they will launch a Fan Token on Socios. PERSIB becomes the first Indonesian club to partner with the world-leading blockchain powered fan engagement and rewards app.
Fan Tokens are digital assets that give sports fans access to a new digital service provided by their favourite teams. More than 1.5M users from 167 countries have downloaded Socios, with Fan Token holders able to influence their favourite teams in polls, earn rewards, VIP experiences and access games, competitions and exclusive offers on the app.
Based in Bandung, Jawa Barat, PERSIB is one of the biggest football clubs in Indonesia and has been established since 1933. PERSIB has won the Indonesian football league twice, once in the 1994/1995 season and again in 2014/15.
Teddy Tjahjono, Director of PT PERSIB Bandung Bermartabat said, "We are very happy and proud to welcome Socios as our partner. PERSIB is a club that is very open and supportive to various innovations and new technologies. Together with Socios, we believe that we can offer new opportunities for the entire PERSIB fan base, both in Indonesia and around the world to engage more deeply and to be at the forefront with the  club.
"The PERSIB Fan Token will be a great tool for us, bringing our global digital fanbase of more than 20 million closer to the club."
Alexandre Dreyfus, CEO of Chiliz and Socios, said:  "Socios is a truly global community, created for sports fans everywhere. "We're delighted to enter another new market, where there is a huge passion for domestic football and love for the global game.
"A very warm welcome to PERSIB. We look forward to creating amazing experiences and new opportunities for your fans together."
Blockchain-Based Approach to Change iGaming Industry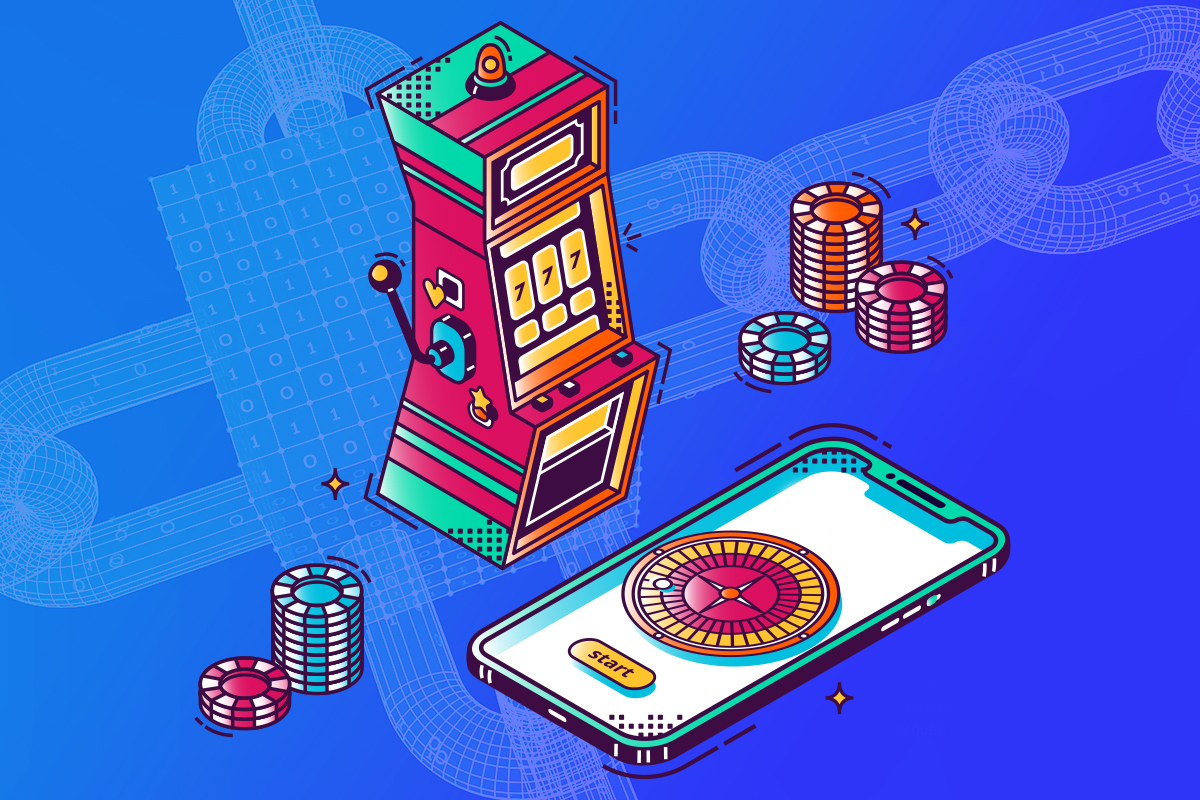 Reading Time:
2
minutes
What has been the biggest user concern with online casinos? No doubt, it's trust. Players have to trust the casino with their money, but they can't make sure the casino is honest with everything, from filing small wins to paying out big jackpots. This issue has not been sufficiently dealt with for many years and there wasn't a complete solution to make online casinos trustworthy enough for clients.
The blockchain approach is exactly what the industry needed for a while. Using blockchain to write down each casino's transaction makes entertaining platforms transparent, therefore, attractive to players. And what happens when players find out there are in fact both trusted casinos and old-style, less transparent casinos? They'll never go back to traditional, untrustworthy ones. Therefore, the blockchain approach will soon be compulsory in the iGaming business.
While creating a whole blockchain casino from scratch is difficult and expensive, there's another way to make the existing casino trustworthy for players. Trueplay addressed this problem and offered a great idea to iGaming – a blockchain-based iFrame widget with tokenized loyalty programs.
What does it give to players?
An opportunity to get rewards in crypto tokens — a more interesting modern offer compared to traditional in-game bonuses
A reason to trust the casino. With Trueplay every transaction is stored in the blockchain, which means no one can edit anything. Players can see and verify each transaction in real-time, without the need to request any information from the online casinos.
And how do online casinos benefit from Trueplay?
Boosted average deposit per player
Higher time spent on the platform
Better user engagement and retention
Players' trust
How does it work?
Operators create their own crypto token and add the Trueplay widget to their platform. It takes no more than 48 hours.
Players start receiving tokens for certain actions on the platform like making bets or staking tokens.
Players can verify any transaction through the transparent blockchain explorer and make sure the casino works honestly.
Players trust the casino's brand, play more, spend more, and invite referrals.
You can see how the Trueplay widget works or book a call to get a personalized specialist who'll show all the advantages of the blockchain solution.
The idea of switching online casinos to a blockchain is not new. Everyone believes in the bright future of the industry. But the solution to implement tokenized loyalty programs in less than 48 hours is something truly innovative.
Trueplay offers all the perks of blockchain transparency without the need for existing casinos to break the bank by investing a fortune. It's an easy and ready-to-go solution that requires minimal effort from the operator's side and no investments.