Your Ultimate Guide to Crypto Scam Recovery Services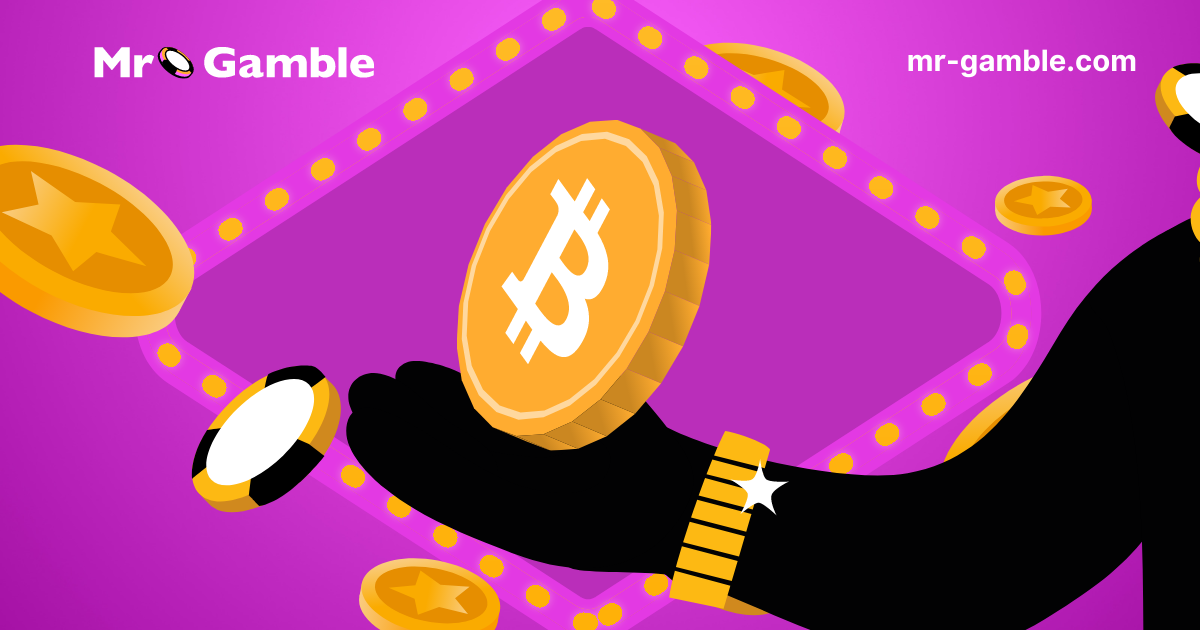 Reading Time:
6
minutes
Discover how to differentiate legitimate services from deceptive scams, learn about different types of crypto frauds, and steps to report a scam. 
In the dynamic world of cryptocurrencies, enticing rewards often come with significant risks.
Whether you're dealing with misplaced access to your crypto wallet or venturing into the exhilarating realm of casinos that accept cryptocurrencies, this article is your comprehensive resource. 
Continue reading to learn how to effectively interact with crypto scam recovery services and avoid falling prey to scams.
Why Do We Need Crypto Recovery Services?
As cryptocurrencies become an integral part of the global financial landscape, their adoption continues to grow. These digital assets are held in digital wallets, protected by sophisticated encryption methods. However, this intricacy also leads to a number of issues, including:  
Lost Keys

: One of the primary uses of crypto recovery services is to assist in situations where a user has lost their private keys. In a decentralised system like cryptocurrencies, if you lose your private keys, there's usually no way to retrieve them. A crypto recovery service might help in certain cases, but it's important to note that it's not always possible to recover lost keys.

Forgotten Passwords

: Like with any online service, people can forget their passwords. In many cases, with crypto wallets, forgetting your password could mean losing access to your assets permanently. Crypto recovery services attempt to recover or reset these passwords.

Inheritance

: Sometimes, a person who held cryptocurrencies passes away without leaving any information on how to access their wallets. In this case, a crypto recovery service might be able to help retrieve these assets.

Scams and Frauds

: There's a lot of scams and frauds in the crypto space. People might inadvertently send their cryptocurrencies to the wrong address or get tricked by a phishing scam. In some of these situations, a crypto recovery service might be able to assist.

Technical Errors

: There might be situations where technical errors lead to the loss of cryptocurrencies. These could range from issues with wallet software to problems with the blockchain itself. A crypto recovery service can help investigate and possibly rectify these issues.

Hardware Failure

: Hardware wallets are considered one of the most secure ways to store cryptocurrencies. However, like any electronic device, they can fail. If this happens, a crypto recovery service might be able to retrieve the lost assets.

Accidental Deletion

: Users might accidentally delete their digital wallets or the critical information necessary to access them. Crypto recovery services can sometimes help recover this information.
Cryptocurrency Recovery Services: Real vs Fake
To differentiate between real recovery services and scams, keep an eye out for the following indicators:
Credibility & Excellent Reputation:

Genuine services have a track record of successful recoveries and positive reviews.

Transparency:

Reputable crypto recovery services will explain their process upfront.

Privacy

: Best crypto scam recovery services ensure your data remains private, maintaining the confidentiality of your data and adhering to the most stringent industry security standards.
Crypto Recovery Service Scams: How to Recognise the Warning Signs
As the crypto scam recovery industry expands, it sadly also becomes a breeding ground for more fraud. Naive users eager to retrieve their lost assets are often the easy targets of these scam traps. Here are some ways to distinguish and spot false crypto recovery schemes:
Unrealistic Promises

: Genuine crypto recovery is a complex task that demands substantial time and professional knowledge, and there's no guarantee of success. Fraudsters, however, usually assure quick and certain returns. If a deal seems excessively promising, it's probably a hoax.

Nonexistent or Poor Online Presence

: In today's digital world, a company's online presence can be a good measure of its legitimacy. Scammers often have either no online footprint or a very poorly managed one. If you can't find any credible information about the company online or their social media platforms are inactive or filled with negative reviews, it could be a signal of a scam. 

Advance Fees

: Be wary of firms asking for payment before they've even begun to analyze your case. Trustworthy and legitimate recovery services will typically review your case initially, then discuss the possible options and associated costs.

Absence of Customer Testimonials

: A reputable recovery service will typically have a record of their successful recoveries, often presented as case studies or testimonials from satisfied customers. If a service lacks these or if the reviews seem contrived or suspiciously positive without any negative or neutral feedback, it might be a warning signal indicating a potential scam. 
Different Types of Crypto Recovery Scams
While crypto recovery scams are a growing concern, unfortunately, they are just one type of scam infiltrating the crypto space. Being aware of some of the most common types of crypto scams is crucial to safeguard your assets:
Multi-Level Marketing Schemes

: Such scams involve a pyramid-like structure where new investors' funds are used to provide returns to those who joined earlier. Eventually, the scheme crumbles when there aren't enough new investors, resulting in substantial losses for those at the pyramid's bottom.

Price Manipulation Schemes

: In these frauds, the cost of a cryptocurrency is inflated deliberately to lure in investors. Once the price soars, fraudsters offload their stakes, causing a price drop and major losses for the recent investors.

Fraudulent Token Sales

: Fraudsters set up a fictitious token sale, generate hype to pull in investors, and vanish with the money once the sale concludes. Ensure the token sale is real and the project behind it has credibility before investing..

Fake Trading Platforms or Wallets

: These scams involve setting up fake cryptocurrency trading platforms or wallets that filch your funds as soon as they are deposited. Stick with exchanges and wallets with established reputations.

Cloud Mining Frauds

: Fraudsters may claim to run cryptocurrency mining operations on your behalf and promise lucrative returns. But these entities often don't possess any actual mining equipment and instead use the funds from new investors to pay off old ones.
Cryptocurrency Casino Scams and Recovery Services
Online casinos accepting crypto such as Bitcoin, Litecoin, and Ethereum have gained substantial popularity among the digital currency community. Perhaps, it comes as no surprise as they come with some great advantages, including anonymity, low fees, and swift transactions.
However, losing access to your crypto wallet means losing control over your digital assets stored within it, including any winnings from crypto casinos. The reasons for losing access can vary – from forgetting the wallet password to losing the private keys, or falling victim to phishing attacks. In such scenarios, crypto recovery services can potentially be of assistance. 
Report the Cryptocurrency Scam
If you become a victim of a cryptocurrency scam, it's crucial to take immediate action to potentially mitigate the damage and prevent others from falling into the same trap. Here's what you can do:
Document Everything

: Keep a detailed record of your interactions with the fraudulent entity. This includes emails, chat logs, transaction receipts, and anything else that could serve as evidence of the scam.

Report to Local Authorities

: The first step should be to report the scam to your local law enforcement agency. While cryptocurrency regulations vary by country, most law enforcement agencies have a process for reporting financial fraud.

Notify Financial Institutions

: If you've transferred money to a scammer from your bank or credit card, inform your financial institution immediately. They may be able to help you recover your funds or prevent further losses.

Contact a Crypto Recovery Service

: If you've lost access to your cryptocurrency due to a scam, a crypto recovery service may be able to help. But remember to thoroughly vet these services to avoid falling victim to another scam.

Report to Regulatory Bodies

: Depending on your country, different regulatory bodies may be responsible for handling crypto scams. In the U.S., for example, you can report to the Federal Trade Commission (FTC) or the Commodity Futures Trading Commission (CFTC).

Alert Crypto Exchanges

: If you know the wallet address that your funds were sent to, you can report this to cryptocurrency exchanges. They can then flag the address and potentially freeze any assets if the scammer attempts to exchange the stolen crypto for traditional currency.

Warn the Community

: Finally, share your experience with the crypto community through social media platforms, forums, and any other medium available to you. Your warning could prevent others from falling victim to the same scam.
While this process may seem daunting, it's essential to take these steps as soon as possible. Acting promptly can improve your chances of recovering your assets and bring the scammers to justice.
Safeguarding Yourself in the Cryptocurrency Landscape
The rise of cryptocurrencies has given rise to new opportunities, but it has also ushered in a new era of scams. It's critical to approach the crypto world with a heightened sense of caution, thoroughly vetting any service or investment opportunity that comes your way. Scams exist in many forms – from fraudulent recovery services to price manipulation tactics,
The best defence is knowledge, vigilance, and a healthy dose of scepticism. In unfortunate situations where you fall victim to a scam, prompt and decisive action can help mitigate the damage and potentially recover your lost assets. Remember, as the popular saying in the crypto space goes, "Don't trust, verify." Stay safe and informed as you navigate the exciting but volatile world of cryptocurrencies.
Global Video Games Market Report, 2022 and 2023-2030: With "Speed Being the King" in Gaming, Growing Fiber to Home (FTTH) Connections Bolster Growth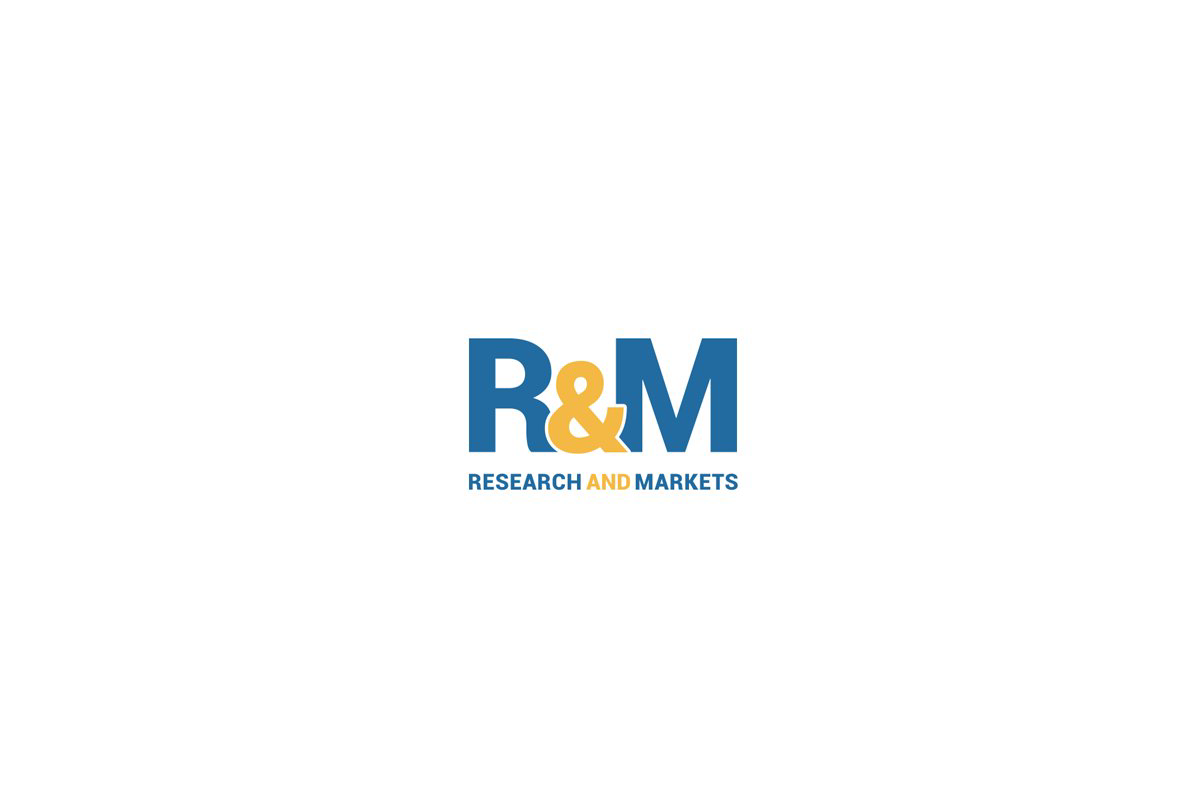 Reading Time:
4
minutes
The "Video Games – Global Strategic Business Report" report has been added to ResearchAndMarkets .com's offering.
Global Video Games Market to Reach $254.6 Billion by 2030
The global market for Video Games estimated at US$184 Billion in the year 2022, is projected to reach a revised size of US$254.6 Billion by 2030, growing at a CAGR of 4.1% over the analysis period 2022-2030.
Mobile Games, one of the segments analyzed in the report, is projected to record 4.9% CAGR and reach US$123.8 Billion by the end of the analysis period. Growth in the Console Games segment is estimated at 4.2% CAGR for the next 8-year period.
The U.S. Market is Estimated at $42.8 Billion, While China is Forecast to Grow at 4.7% CAGR
The Video Games market in the U.S. is estimated at US$42.8 Billion in the year 2022. China, the world's second largest economy, is forecast to reach a projected market size of US$71.4 Billion by the year 2030 trailing a CAGR of 4.7% over the analysis period 2022 to 2030.
Among the other noteworthy geographic markets are Japan and Canada, each forecast to grow at 2.9% and 4.1% respectively over the 2022-2030 period. Within Europe, Germany is forecast to grow at approximately 3.5% CAGR.
What`s New?
Special discussions on the global economic climate and market sentiment
Coverage on global competitiveness and key competitor percentage market shares
Market presence analysis across multiple geographies – Strong/Active/Niche/Trivial
Online interactive peer-to-peer collaborative bespoke updates
Access to digital archives and trademarked research platform
Complimentary updates for one year
Access to curated YouTube video transcripts of market sentiments shared by CEOs, domain experts and market influencers via interviews, podcasts, press statements and event keynotes
Select Competitors (Total 521 Featured)
Activision Blizzard, Inc.
Blizzard Entertainment, Inc.
King Digital Entertainment plc
Apple Inc
Atari SA
BANDAI NAMCO Holdings Inc.
Bluestack Systems, Inc
Capcom Co., Ltd.
Electronic Arts, Inc.
EA Sports
PopCap Games, Inc.
Facebook, Inc
Google LLC
iWin, Inc.
Konami Group Corporation
Konami Digital Entertainment Co. Ltd.
Konami Gaming Inc.
Nintendo Co. Ltd.
Riot Games, Inc
Roblox Corporation
Rovio Entertainment Corporation
Sega Holdings Co., Ltd.
Sony Interactive Entertainment Inc.
Supercell Oy
Square Enix Holdings Co. Ltd.
Square Enix Limited
Take 2 Interactive Software, Inc.
Tencent Holdings Ltd
Tetris Holding, LLC
The Walt Disney Company
Twitch
Ubisoft Entertainment SA
Unity Technologies
Valve Corporation
Xbox Game Studios
Key Attributes:
| | |
| --- | --- |
| Report Attribute | Details |
| No. of Pages | 1025 |
| Forecast Period | 2022 – 2030 |
| Estimated Market Value (USD) in 2022 | $184 Billion |
| Forecasted Market Value (USD) by 2030 | $254.6 Billion |
| Compound Annual Growth Rate | 4.1% |
| Regions Covered | Global |
MARKET OVERVIEW
Current State of the Video Games Industry: A Review
Gaming as a Form of Entertainment is Here to Stay: Global Number of Active Gamers (In Billion) Years 2020, 2022, 2024 and 2026
Competition
Video Games – Global Key Competitors Percentage Market Share in 2023 (E)
Competitive Market Presence – Strong/Active/Niche/Trivial for Players Worldwide in 2023 (E)
Video Games: Introduction/Overview & Types
Recent Market Activity
Innovations
MARKET TRENDS & DRIVERS
With "Speed Being the King" in Gaming, Growing Fiber to Home (FTTH) Connections Bodes Well for the Higher Consumer Engagement With Video Games
Since Gaming Experiences Are Only as Good as the Network, Growing Number of Homes With High Speed Fiber Optic Internet Means More Households Will be Hooked Onto More Graphically Demanding Video Games: Global Market for Fiber-to-the-Home (FTTH) (In US$ Million) for Years 2021, 2023, 2025 and 2027
Ubiquity of Smartphones Drives the Popularity of Mobile Gaming, Particularly on the Android OS. Here's Why
Healthy Demand for Smartphones Creates a Parallel Opportunity for Mobile Gaming: Global Shipments of Smartphones (in Million Units) for 2020 through 2025
Preference for Immersive Gaming Drives Demand for Visualization & 3D Rendering Software
Here's Why Console Gaming Still Remains Popular
"The More the Merrier". Social Gaming Storms Into the Spotlight as a Major Trend in 2023
Social Presence Will Continue to Play a Central Role in the Adoption of Social Gaming: Global Number of Social Media Users (In Billion) for the Years 2022, 2024, 2026, 2028
In the Era of On-Demand Gaming as a Service (GaaS), Cloud Gaming Storms Into the Spotlight
Convergence of Gaming and Gambling, a Key Trend in the Market
As Gambling Addiction Takes on a Deeper Hue, Gamification of Physical Gambling Brings Opportunities for the Video Games Market: Global Number of Gamblers (In Million) for the Years 2018, 2020, 2022 and 2024
Make Way! Here Comes Metaverse Gaming
Gaming to the Remain the Largest Application Area for Metaverse: Global Metaverse Market Share Breakdown (In %) by Application for Years 2020 and 2027
Roblox, an Online Gaming Company that Offers Metaverse like Experiences, Witnesses Steady Rise in the Number of Users: Roblox Active Daily Users (In Million) by Quarter for Years 2019, 2020, 2021 and 2022
Roblox, an Online Gaming Company that Offers Metaverse like Experiences, Witnesses Steady Rise in the Number of Users: Roblox Active Daily Users (In Million) by Quarter for Years 2019, 2020, 2021 and 2022
Changing Demographics of Modern Gamers Sets Stage for Increased Consumption of Video Games
Percentage Breakdown of Global Number of Gamers by Age Group for the Year 2022
Percentage Breakdown of Global Number of Gamers by Gender for the Year 2022
Gamification in Education on the Rise as Perceived Educative Value of Video Games Increases
AR/VR Games Get a Boost from the Expanding App Ecosystem & Android OS Support for AR Technology
Artificial Intelligence (AI) Innovations Transform Video Games
With the Ability to Self-Learn, Evolve, Interpret & Respond to Player's Actions, AI is Poised to Take Realism in Games to the Next Level: Global Spending on AI in the Advertising & Media Industry (In US$ Million) for Years 2021, 2023, 2025 and 2027
Blockchain Emerges to Change the Gaming Landscape
From Securing In-Game Transactions to Enhancing the Gaming Experience, Blockchain is Here to Revolutionize the Gaming Industry: Global Spending on Blockchain in the Media & Entertainment Industry (In US$ Million) for Years 2021, 2023, 2025 and 2027
Here's How 5G Will Transform Gaming
The Future of 5G is Unquestioned & So is Its Potential for Changing the Rules of the Game in Today's Experience Economy: 5G Contribution to GDP in Select Countries by 2030 (In US$ Billion)
Developments at Hardware & Content Level Boosts Opportunities for Video Games
Holographic Games Hit the Spotlight
What are Challenges in Store for the Market in the Coming Years?
Kambi Group plc's Executive Management increases shareholding by exercise of share options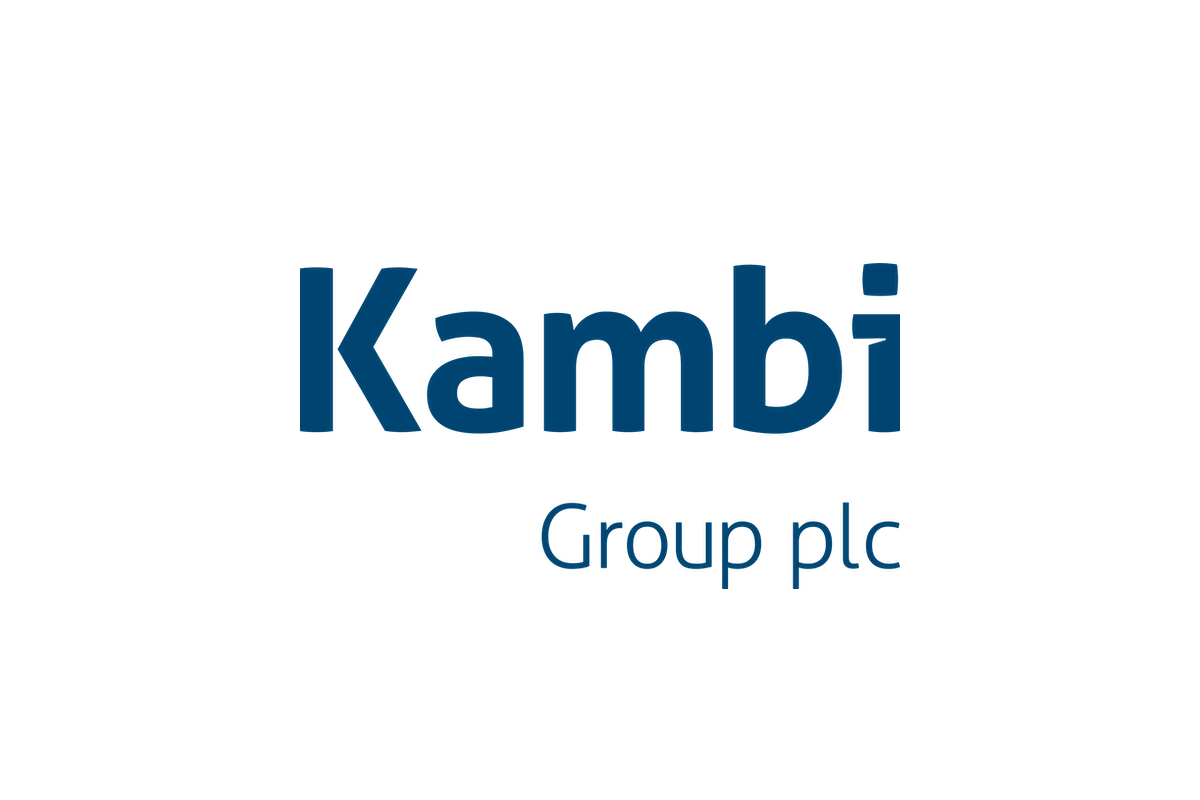 Reading Time:
< 1
minute
Kambi Group plc reports that Kristian Nylén, CEO, David Kenyon, CFO, Erik Lögdberg, COO and Cecilia Wachtmeister, CCO, have used the most recent exercise window to exercise share options and increase their shareholding in Kambi. To cover the exercise price and income tax due on the exercise, each have sold a sufficient number of shares, while all other shares from the share option exercise have been retained.
In this recent exercise window, which ended on 29 November 2023, a total of 246,984 options were exercised under the rules of existing share options programmes.
As shares previously repurchased by Kambi Group plc were used to satisfy these option programmes, the total number of shares in Kambi Group plc remains 31,278,297 shares, with a par value of EUR 0.003 per share.
Outstanding talent' underpins iGB Affiliate Award shortlist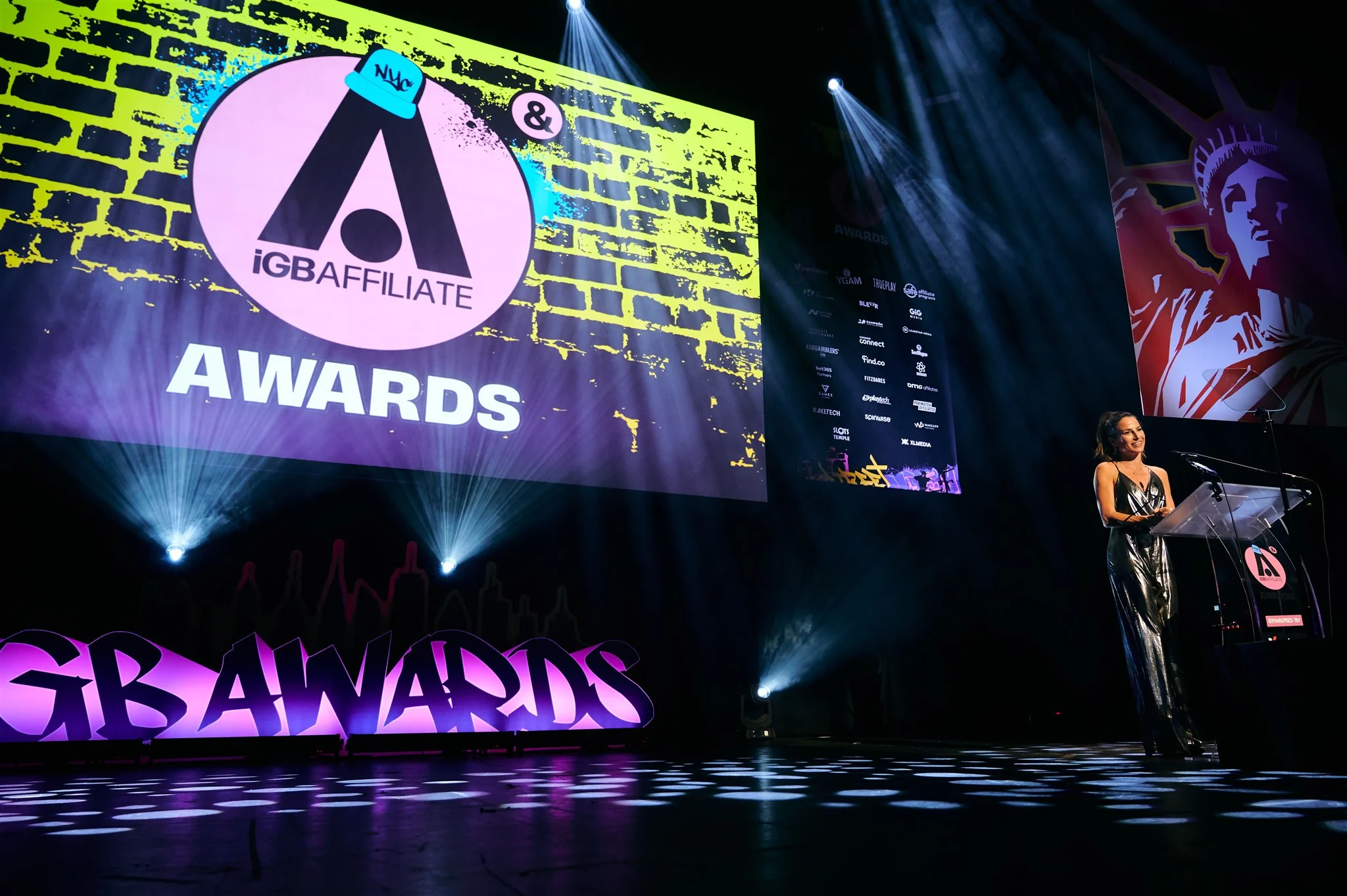 Reading Time:
3
minutes
A roll-call of outstanding talent' is how Naomi Barton, Portfolio Director responsible for iGB Affiliate, described the shortlist of entries for the 2024 Awards which are being held on Thursday 8 February at the Grade II-listed Art Deco Troxy music venue in East London. 
The black-tie Awards ceremony which features a three-course sit down dinner and an entertainment-packed evening are the last to be held in London prior to iGB Affiliate's relocation to Barcelona, with organisers reporting huge early demand for table bookings as the international igaming affiliate community prepares to say goodbye to London in style.
Looking ahead to the prestigious evening Naomi Barton said: "It's totally fitting that the last iGB Affiliate Awards to be held in London has attracted a record 338 submissions from across the international community.
"The Awards are an integral part of the iGB Affiliate experience and celebrate everything that's so unique and compelling about the igaming affiliate sector, recognising the industry's outstanding individuals, brands, games, networks, tech vendors and marketing campaigns.
"It promises to be another inspirational Awards evening and a perfect way to complement the exhibition which will feature circa 155 exhibitors occupying 11,757 square metres of space and a raft of show initiatives created to highlight new strategies, new partnerships, new sectors and new jurisdictions all culminating in the delivery of new business opportunities for the thousands of customers who will be part of what will be an historic edition of iGB Affiliate."
Claire Wellard, CEO of affiliate management consultancy iGamingXL and a member of the 21-strong external judging panel, selected for their expertise and specialist industry knowledge, confirmed: "As always, it's a pleasure to be part of the judging process for the iGB Affiliate Awards. I love seeing the developments from all of these companies in innovation and growth. The step change in the quality of the submissions across all the categories with which I was involved as a judge this year reinforces the view of this sector as one that is in rude health and poised to go from strength to strength in 2024".
Fellow judge, Vicki Reed, Founder, Better Change, added: "It was encouraging to read about some of the impressive and unique innovations by affiliates in the area of safer gambling. Such initiatives are set to become more integral to igaming's ongoing repositioning of itself as a more sustainable sector with responsible play at the heart of its operations and strategy".
For more information on iGB Affiliate London and the iGB Affiliate Awards visit https://london .igbaffiliate .com
iGB Affiliate Awards Shortlist
The shortlist for the categories open to the industry to nominate or vote on in the 2024 iGB Affiliate Awards comprises: 
AFFILIATE CATEGORIES
Safer Gambling Initiative of the Year: Casino Guru, Gamblers Connect, GiG Media, OneTwenty Group. Marketing Campaign of the Year: Betanddeal, Casino Guru for TikTok Marketing, Checkd Group and William Hill.  Best Casino Affiliate: Casino Guru, Gambling .com Group, GiG Media, Moonshot Marketing Ltd, Mr. Gamble, OLBG QiH Group, Slotsjudge, Vita Media Group. Best Sports Betting Affiliate: Better Collective, Checkd Group, Gambling .com Group, GiG Media, Oddschecker, OLBG, Skores Media, Spotlight Sports Group.  Best Bingo Affiliate: BingoPort, FTD Digital, WhichBingo. Best Poker Affiliate: Mypokercoaching, Onlinepoker .se, PokerNews, Worldpokerdeals. Best Streaming Affiliate: Betanddeal, Kingbet Media, Scratch Card Joe, Theslotbeasts/TheslotbeastsNL. Best Crypto Affiliate: CoinGambling, Crypto Lists Ltd, Find.co (CryptoManiaks, CCN), Gamblineers. Affiliate Employer of the Year: Better Collective, Betting Hero, Blexr Limited, Gaming Innovation Group,
QiH Group, TAG Media.
INDIVIDUAL CATEGORIES
Best Affiliate Manager: Abi Williamson – Bet365 Partners, Björn Marsman – Chilli Partners, George Gerakanakis – Novi Affiliates, Joshua Kelly – Bet365 Partners, Kyle Seychell – Chilli Partners, Mira Petrova – VL Partners, Paige Whitaker – Chilli Partners, Radoslaw Baranski – LeoVegas Affiliates, Renee Mate – Rewards Affiliates, Sasha Boerma – Coastline Affiliates, Sharanya Pappu – Excel Affiliates, Stephanie Robinson – Betcoin.ag Affiliates
PROGRAMME/NETWORK CATEGORIES
Best Affiliate Programme: Bet365 Partners, Betfred Affiliates, Betsson Group Affiliates, Bluefox Affiliates, Campeon Affiliates, GGPartners, LeoVegas Affiliates, Merkur Partners, NoviAffiliates by Novibet, SharedBet Affiliates, VL Partners. Best Affiliate Network: Affiliate Roulette, BetAffiliation, CasinoAffiliatePrograms .com, Digidum, Income Access, Matching Visions, WakeApp Partners.
SERVICE PROVIDER CATEGORIES
Best Tech for Affiliate Programmes: Affilka by Softswiss, DeepCI from EveryMatrix, Intelitics Software, MAP, MyAffiliates, PartnerMatrix, Rightlander Ltd
Game of the year (PUBLIC VOTE BASED ON SHORTLIST PROVIDED BY EGAMING MONITOR): Big Bass Bonanza Keeping It Reel (Pragmatic Play), Coin Strike Hold And Win (Playson), Cops N Robbers Big Money (Inspired Entertainment), Fishin Frenzy Even Bigger Catch (Blueprint Gaming), Football Cash Collect (Playtech), Gold Blitz (Fortune Factory Studios), Golden Dragon Inferno (Betsoft Gaming), Rip City (Hacksaw Gaming), Rise Of Olympus 100 (Play'n GO), Super Stars (NetEnt).
Best Digital Agency: Affiverse, Revpanda, TAG Media, Teamwork, WakeApp.
ALL COMPANIES (AFFILIATES, PROGRAMMES, NETWORKS AND SERVICE PROVIDERS)
Innovator of the Year: BetAffiliation, Betanddeal, Checkd Group, DeepCI from EveryMatrix, Kingbet Media, Oddsium, Revpanda. Rising Star: Best Odds (Stram Entertainment Ltd), Betting Hero, Chilli Partners, DeepCI from EveryMatrix, Leon, MioMedia, Revpanda. Best Newcomer: 2rbo Affiliates, Affiliate Roulette, Media 24, TrackBox.ai, Wow Partners.