SAZKA Group teams up with Sir Keith Mills in bid for Fourth UK National Lottery Licence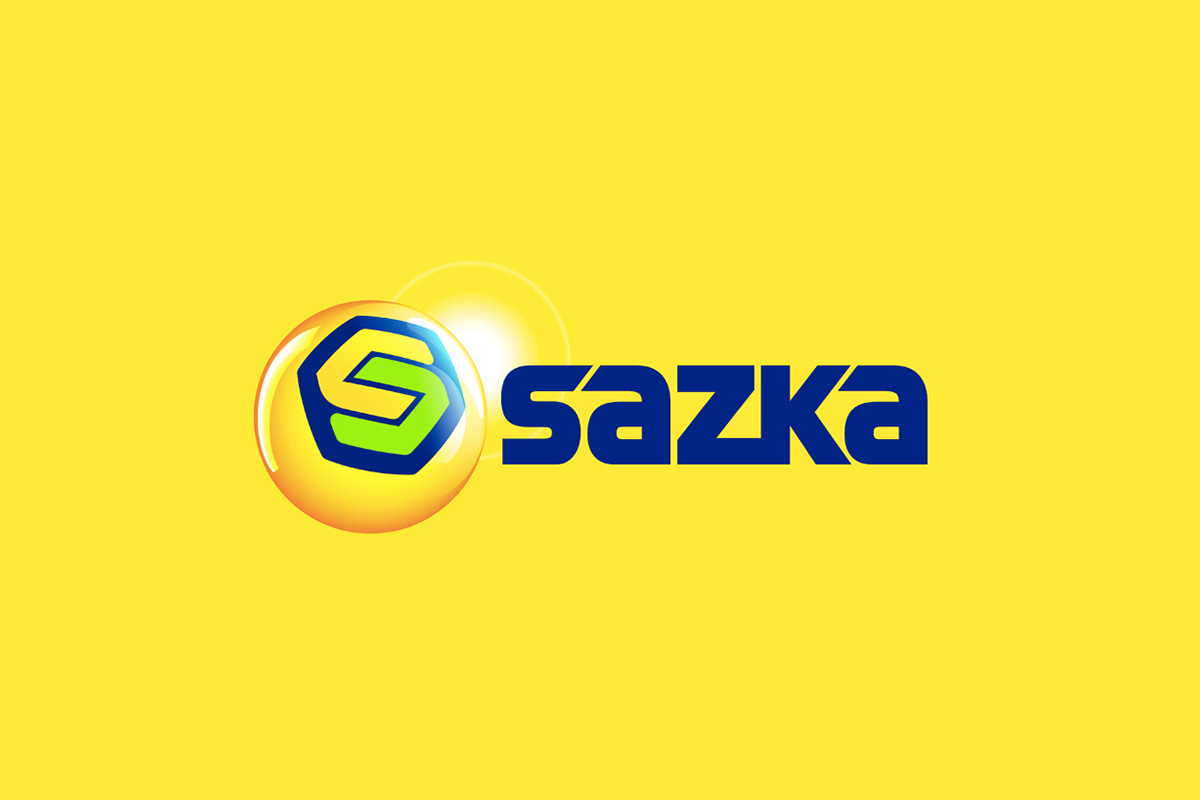 Reading Time:
4
minutes
SAZKA Group, Europe's largest lottery operator, today announced it has appointed Sir Keith Mills as Bid Chair of the UK team for the Fourth National Lottery Licence Competition. Sir Keith, a successful entrepreneur whose creative talent conceived the loyalty programmes so ubiquitous today, brings a wealth of experience from his roles across sport, charities, and business. He played a pivotal role in London's successful bid to host the 2012 Olympic and Paralympic Games and subsequently, their successful staging. For the past six years he has chaired the Royal Foundation of the Duke and Duchess of Cambridge, a role he hands over to Lord William Hague next month. He is also Chairman of the Invictus Games, the international adaptive multi-sport event created by Prince Harry, Duke of Sussex.
Commenting on the announcement, Sir Keith said, "I am driven by organisations that make a real contribution to society. I chose to team up with Sazka for the Fourth National Lottery Licence Competition because I believe the UK National Lottery needs to grow and be engaging if it is to continue to fund the thousands of good causes every year. Our lottery is a national treasure with nearly 26 years of history; however, the landscape has changed immeasurably since it was first launched back in 1994. The challenge now is to ensure the lottery connects with people right across the country, making it fresh and exciting as it once was, bringing new ways that are relevant for today and tomorrow's generation. I feel passionately that it needs to be restored to the nation's hearts, especially in these difficult times. I teamed up with Sazka because they have a proven record of taking established lotteries, growing them and evolving them to be relevant for the future. I am cognisant that much has to be done for us to make a winning case in this competition, but I believe that over the course of this process we will be able to demonstrate how Sazka's expertise coupled with the experienced British team that we are building in the UK will offer the right stewardship for the UKNL for 2023 and beyond."
As Bid Chairman, Sir Keith will lead a team with world-class bidding and delivery experience, including for the London 2012 Olympic and Paralympic Games and Comic Relief. Sazka has appointed former London 2012 employee, Alastair Ruxton, as the Bid Director, together with British experts in key areas such as Player Protection, Good Causes, Innovation, Digital, Retail and Customer Experience.
Commenting on the agreement, SAZKA Group CEO Robert Chvátal said, "We are thrilled to be partnering with Sir Keith Mills and have him lead our entry in the Fourth National Lottery Licence Competition. We are hugely excited to be participating in this competition and for the chance to take stewardship of the National Lottery, helping the UK to fall back in love with this vital institution. Operating in five different national markets (Czech Republic, Austria, Italy, Greece, and Cyprus) has given us an unprecedented level of insight and experience in running lotteries. In addition, we have consistently increased participation and revenues for the lotteries we operate. We want to bring this deep knowledge and customer insight to revitalise the UK National Lottery increasing sales and money raised for good causes, thereby providing a much-needed long-term boost to community, arts, sports and heritage institutions across the UK."
After submitting the Selection Questionnaire earlier this month, SAZKA Group has been accepted into the competition by the Gambling Commission, the body running the Competition. The team will now review the final bid application documents and continue to assemble a strong consortium capable of submitting a winning bid in 2021.
About Sir Keith Mills
Sir Keith Mills GBE DL is a British business entrepreneur who founded the Air Miles and Nectar customer loyalty programmes and has established numerous businesses, both in the UK and internationally.  In September 2003, Sir Keith was appointed International President and CEO of London 2012 established to bid for the 2012 Olympic and Paralympic Games.  Having won the bid, he established LOCOG to organise the Games, where he was Deputy Chairman alongside Lord Sebastian Coe.  In 2007 Sir Keith established an Olympic related charity, International Inspiration, which he chaired, and in 2008 he established a UK charity, Sported, which he funded and chaired for 10 years. In 2014 Sir Keith established, and was Chairman of, the Invictus Games, working with Prince Harry to deliver a new major international sport event for wounded servicemen and women.  Sir Keith Chairs the Royal Foundation of The Duke and Duchess of Cambridge, and the Invictus Games Foundation.  Sir Keith is also a Director and an investor in a number of private companies.
Sir Keith has received numerous awards including: Master Entrepreneur of the Year, Chief Executive of the Year, and the Sports Industry Businessman of the Year, and was knighted by The Queen in 2006 and again in 2013 when he received the Grand Knight Cross for his services to sport.
About SAZKA Group
The SAZKA Group is a national lottery, instant lottery and digital gaming operator, with our trusted brands and industry-leading technology delivering over €17bn in annual sales. Established in 2012, SAZKA Group is already one of Europe's largest and fastest growing lottery companies and our strong performance across our markets is helping to fund good causes in the Czech Republic, Greece, Cyprus, Austria, and Italy.
Since entering the lottery market in 2012, SAZKA Group has quickly expanded from the Czech Republic into four other European markets. SAZKA Group has consistently taken on established lotteries and made them better, while also expanding into new market segments through market-leading technology platforms. The Group's unique experience of operating in different jurisdictions enables it to adopt a tailored approach to customer experience in each market, helping to increase sales and returns to good causes.
Responsible gaming and funding good causes are at the heart of SAZKA Group's business and culture. it promotes responsible gaming in all of its markets and is committed to having a positive impact where it operates. From building children's hospitals in Greece to support for the Czech Olympic Foundation, SAZKA Group has put its business skills to the benefit of the local community.

Teresa Guilherme joins the MGA Games Portuguese Celebrities family in Rainha da Pérsia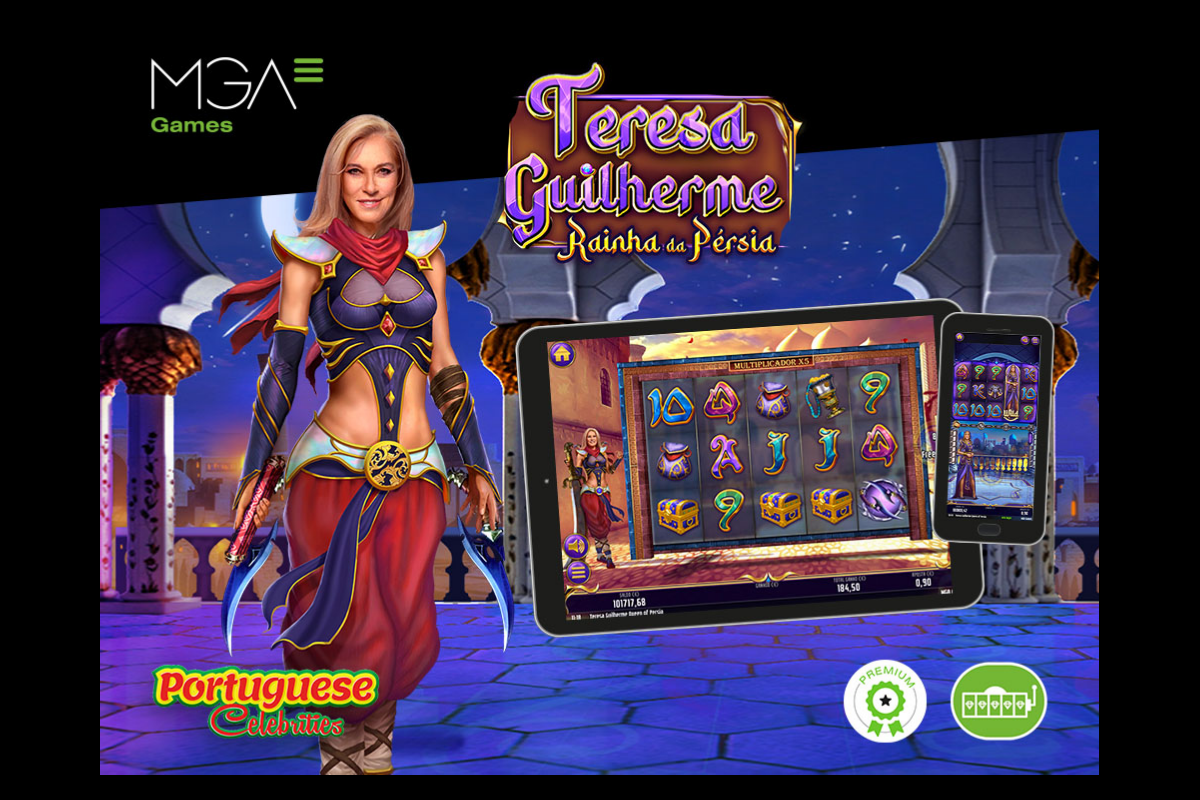 Reading Time:
2
minutes
MGA Games, specialists in localized slot games for global operators, continues to increase its online Portuguese Celebrities catalogue with the launch of Teresa Guilherme Rainha da Pérsia.
The new 5-reel title stars the famous television presenter and producer, Teresa Guilherme, who is very popular in Portugal. The new production, which incorporates the presenter's original image and voice, is an adaptation of the game Queen of Persia which launched in international markets on May 30th.
MGA Games remains faithful to its roadmap for the internationalisation and marketing of its online slot games catalogue and continues to work on the launch of localized products that it adapts for each market. A job that poses many challenges but that the company has taken on and with great results.
Teresa Guilherme Rainha da Pérsia takes players on a journey full of adventures through an oriental fantasy land. There, the queen of the Persian empire fights to fulfil a mission: to defend Persia from the monster that threatens the city. Daggers, gems, chests, and goblets loaded with gold are some of the themed symbols with excellent graphic quality and animations that immerse players in this exotic, distant world with impressive landscapes to win great prizes.
The newly released 5-reel high volatility slot game has 243 paylines and gives prizes for the longest combinations of symbols from left to right. In addition it multiplies the prize by the number of times the symbol repeats on each reel.
One of the most notable mechanics of this game is the Wild Night option which randomly turns up to a maximum of 4 reels into Wild reels.
In addition, if players get three or more Scatter symbols, they can access one of the 4 Free Spins mini-games included in Teresa Guilherme Rainha da Pérsia. Every time a player enters the Free Spins selection screen the top counter increases. Accessing the mini-games a sufficient number of times unlocks the other Free Spins mini-games. Numerous prizes are waiting to be discovered: be it in the library filled with ancient tomes and grand prizes, the labyrinth of alleyways that seem to have no exit, under the awnings of the city where the final victory is disputed, or in the mysterious temple full of enigmatic statues that guard enormous treasures.
Teresa Guilherme Rainha da Pérsia also includes Wild symbols, which act as wild cards substituting all symbols on the reels (except for the Scatters) and double their value, an exciting feature for players.
The fascinating graphics, music, and audio featured in this game fully immerse players in this terrific new adventure making Teresa Guilherme Rainha da Pérsia one of casino players' favourite games.
Since Monday, June 27th, all the Portuguese operators who collaborate with MGA Games have the new game in their casino slot game catalogue, much to the delight of their users.
July's Top 10 Indie Games from The Game Development World Championship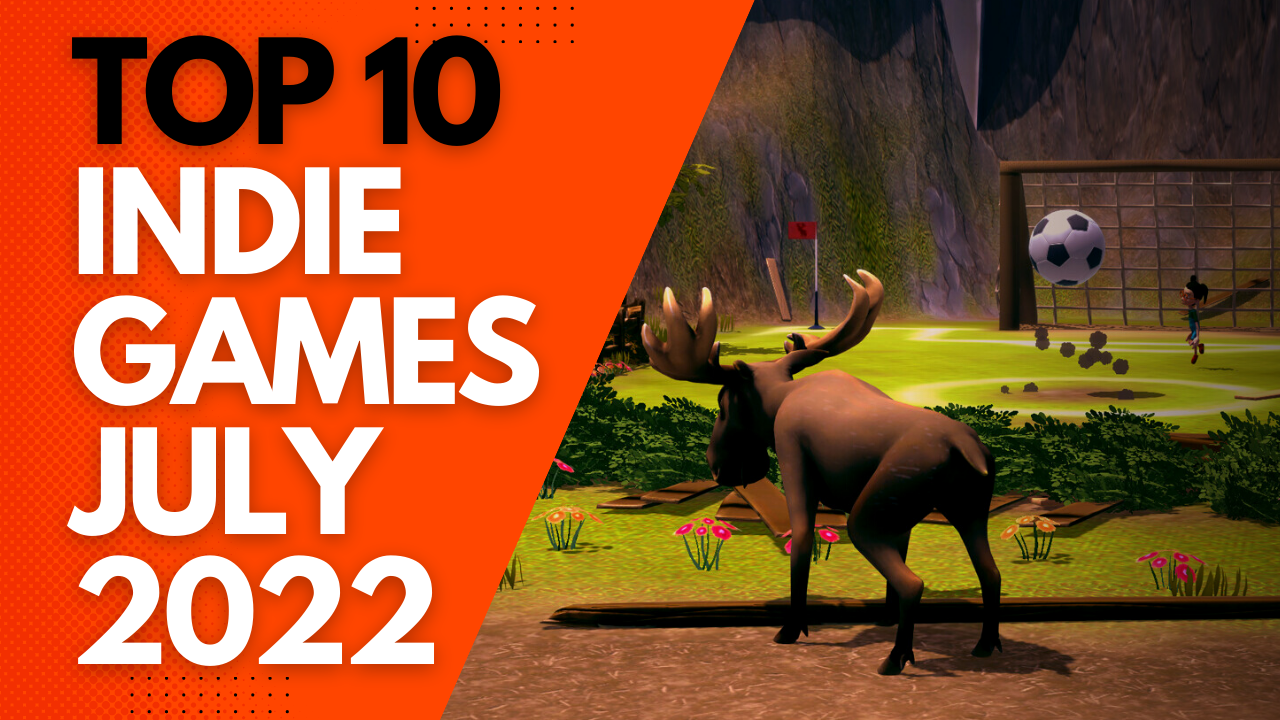 Reading Time:
< 1
minute
Game Development World Championship announces the Top 10 highest-ranked games every month. Watch video of the July's Top 10 games here: https://www.youtube.com/watch?v=QiSvsw2PP5k
COGNAC by Aditya Gaurav from India retains First place. It is an online, multiplayer shooter game. Aditya Gaurav's goal is to release the first Indian game with Photorealism and Metaverse. As mentioned by the developer, COGNAC incorporates realistic environments, and the gameplay feels close to real life. Maps are designed by taking references and inspiration from monuments, abstract thoughts, and abandoned & old areas. The game also features a mix of cyberpunk environments with a synthetic retro feel.
In Second is BACKPACK HERO by Jaspel LLC from the USA.
"BACKPACK HERO is a fun, challenging, and unique twist on your standard deck-building roguelike! Collect rare items, organize your backpack, storm the dungeons and vanquish your foes! Can you be the ultimate BACKPACK HERO?"
In Third place is One Last Breath by Moonatic Studios from Spain. 
"All hope rests on Gaia, a powerful being born from mother nature's last breath. Use her abilities to alter the environment, escape from dangerous creatures, solve thoughtful puzzles and survive in this dying world while giving birth to it."
#04 – Hitori Kakurenbo Online by Infinite Thread Games from Spain.
#05 – Moose Around by Vamoose from Sweden.
#06 – Jaws of Extinction by KYE Creations from the United Kingdom.
#07 – Dash Hale by Flat Voxel from Brazil.
#08 – Sclash by Bevel bakery from France.
#09 – Rock 'n' Roll Will Never Die! by Valtteri Tavast from Finland.
#10 – Overlapped by Screenshakes from Canada.
The SOFTSWISS Jackpot Aggregator Partners with Golden Crown Casino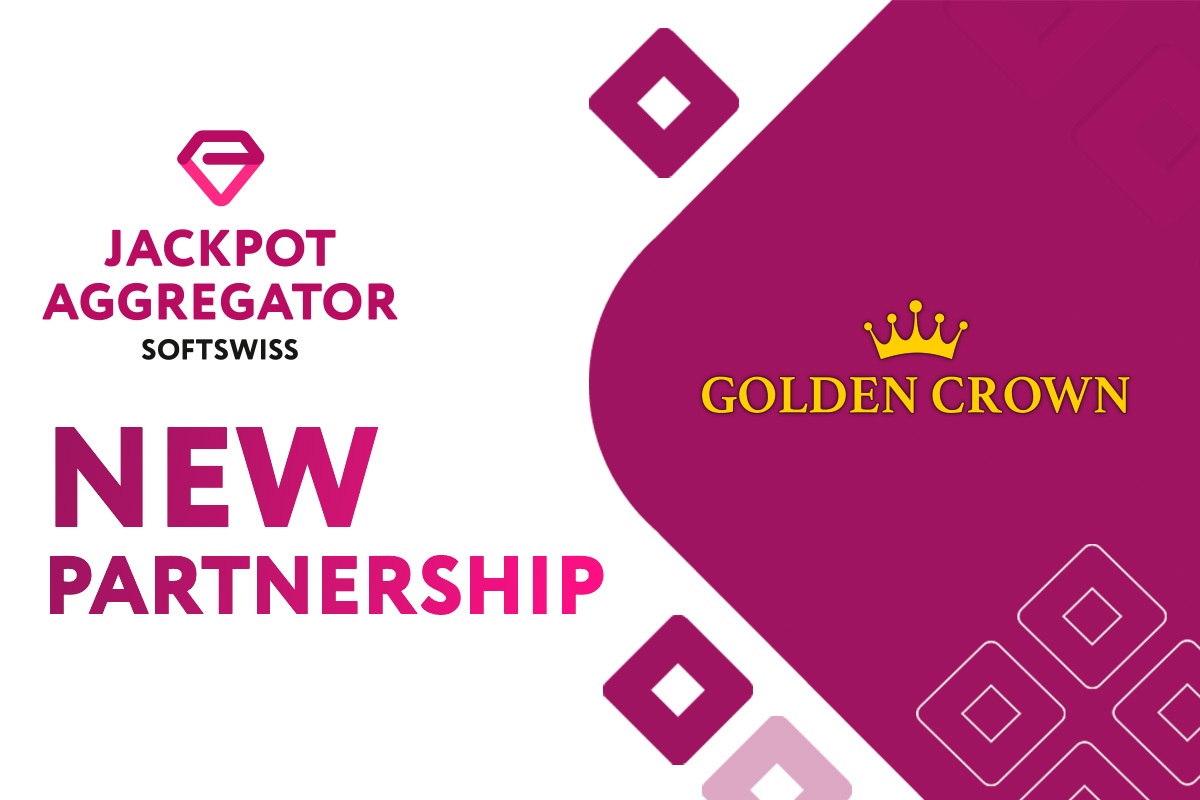 Reading Time:
2
minutes
The SOFTSWISS Jackpot Aggregator starts cooperation with the renowned iGaming project Golden Crown Casino. The partnership allowed the brand to enhance player activity with the launch of its first jackpot campaign, Golden Crown Jackpots. 
The promo campaign, which is already available for the casino audience, includes three progressive levels: Mini, Middle, and Grand to drive the engagement of different player categories. 
"We are happy to partner with the Jackpot Aggregator because we believe that the connection of this solution will make the player experience more exciting and varied. As a result, it will help to increase trust and loyalty towards the brand. Such campaigns are very popular in land-based casinos, and we are sure that players will also appreciate the online casino jackpot system," noted the Golden Crown Casino team. 
Golden Crown Casino has become one more Curacao-based online project in the Jackpot Aggregator's portfolio. Earlier this year, the Jackpot Aggregator also launched its first promo campaign across Maltese brands.  
"The Jackpot Aggregator is an innovative solution, and we see strong interest in our expertise from iGaming brands, whether it's online casino projects, game providers, or game aggregators. Our key target is to expand the number of clients we cover over the current year. Adding each new project to our family is always a pleasure, and we are happy to welcome Golden Crown Casino!" highlighted Aliaksei Douhin, Product Manager at SOFTSWISS Jackpot Aggregator.
Thanks to wide customisation capabilities, the Jackpot Aggregator provides its clients with opportunities to set up and manage local and global jackpot campaigns according to their goals. Another significant advantage of the jackpot management system is its flexibility and easy integration. 
About SOFTSWISS 
SOFTSWISS is an international iGaming company supplying certified software solutions for managing gambling operations. The expert team, which counts 1,300+ employees, is based in Malta, Poland, Georgia, and Belarus.  SOFTSWISS holds a number of gaming licences and provides one-stop-shop iGaming software solutions. The company has a vast product portfolio, including the Online Casino Platform, the Game Aggregator with thousands of casino games, the Affilka affiliate platform, the Sportsbook Platform and the Jackpot Aggregator. In 2013 SOFTSWISS was the first in the world to introduce a bitcoin-optimised online casino solution.