Gambless unveils new DHYP awareness campaign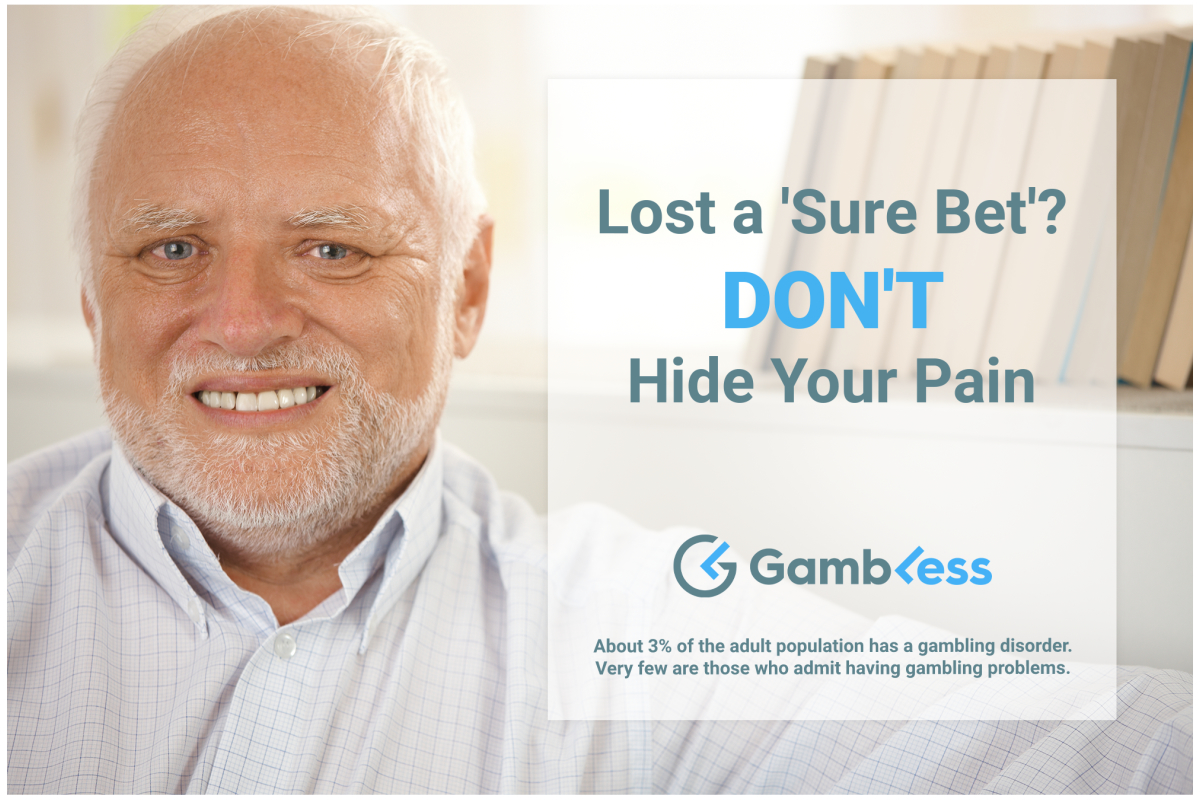 Reading Time:
3
minutes
Gambling harm solution platform Gambless announces today the launch of a new "Don't Hide Your Pain" (DHYP) awareness campaign against gambling addiction.
The launch of the campaign coincides with the start of the Safer Gambling Week, an initiative brought forward by the Betting and Gaming Council and aimed at promoting safer gambling in the UK and Ireland.
The DHYP campaign will last approx. three months and will cover various aspects of gambling, highlighting the risks involved in such activity.
The campaign aims to prevent gambling harm, conveying its message mainly to younger individuals in Britain and Italy. The two countries, despite being among the first markets to regulate online gambling, share staggering low levels of awareness.
In the UK, it's estimated that only between 0.6 and 3% of problem gamblers receive treatment. Similar percentages are seen in Italy, where of the 1,300,000 estimated pathological gamblers, only about 12,000 get help each year.
The campaign messages focus on the fact that one does not need to be a problem gambler to suffer gambling harm, thus resonating with a larger audience.
The first batch of promo assets will begin circulating on various social media starting this weekend, putting the spotlight on some of the clear signs of problematic gambling behaviour to look out for, and will be accompanied by the #dhyp hashtag.
Below some comments on the initiative from Gambless CEO, Maurizio Savino:
"Why the need of an awareness campaign?"
A recent report from the National Gambling Treatment Service confirmed that the awareness on problem gambling in the UK is still very low. It's estimated that less than 3% of all pathological gamblers receive help. That's an extremely low figure, even compared to that of alcohol abusers who seek help (15-25%).
Making awareness campaigns about gambling addiction is not easy. It's a delicate topic and we have seen recently how campaigns can easily face criticisms. However, there is a dire need to do more.
"Why borrowing a famous meme's expression?"
We don't have the resources of the big charities out there. So, with our small budget, we had to be creative.
Memes are one of the greatest ways of communication of our times. One may dismiss them as silly or shallow – a theory I strongly disagree with. In my opinion memes can be very deep and carry important meanings that one can relate to, stop and think for a couple of seconds. They can raise much more awareness than a distracting storyline.
Memes are also extremely popular among young adults, which are one of the categories at higher risk of gambling harm as well.

"What does Gambless do?"
Gambless is a mobile application, the first to provide psychological support to problem gamblers with an innovative and holistic approach on mental health.
Available both on Google Play and App Store, it provides several self-help tools and it offers a number of supportive programs specifically designed by our team of expert psychologists, using various techniques including CBT and Gestalt psychology.
Reception from users has been overwhelming so far. We saw more than 1,000 downloads in just two months since launch, with an upward trend. At current rates we welcome about 1 new gambler each hour through our virtual doors, which are open 24/7.
If these numbers might seem small, one must consider that the UK National Gambling Treatment services help about 9,000 individuals per year, with first appointment waiting times being even over of 104 days for residential treatment. Therefore, such remote services must be taken seriously as an immediate alternative and complementary way of support.
Gambless has the ability to reach many more people in need, with no scalability issues whatsoever. With a bit more awareness and cooperation from the industry, we could really make a difference in the lives of vulnerable individuals.
"What's in store for 2021?"
We want to help as many problem gamblers as possible, so we will continue to raise awareness on the topic, we plan to rollout new languages, and we hope to cooperate with gambling firms and regulators in order to make gambling truly safer.
Bitcoin betting: Use your crypto tokens for gambling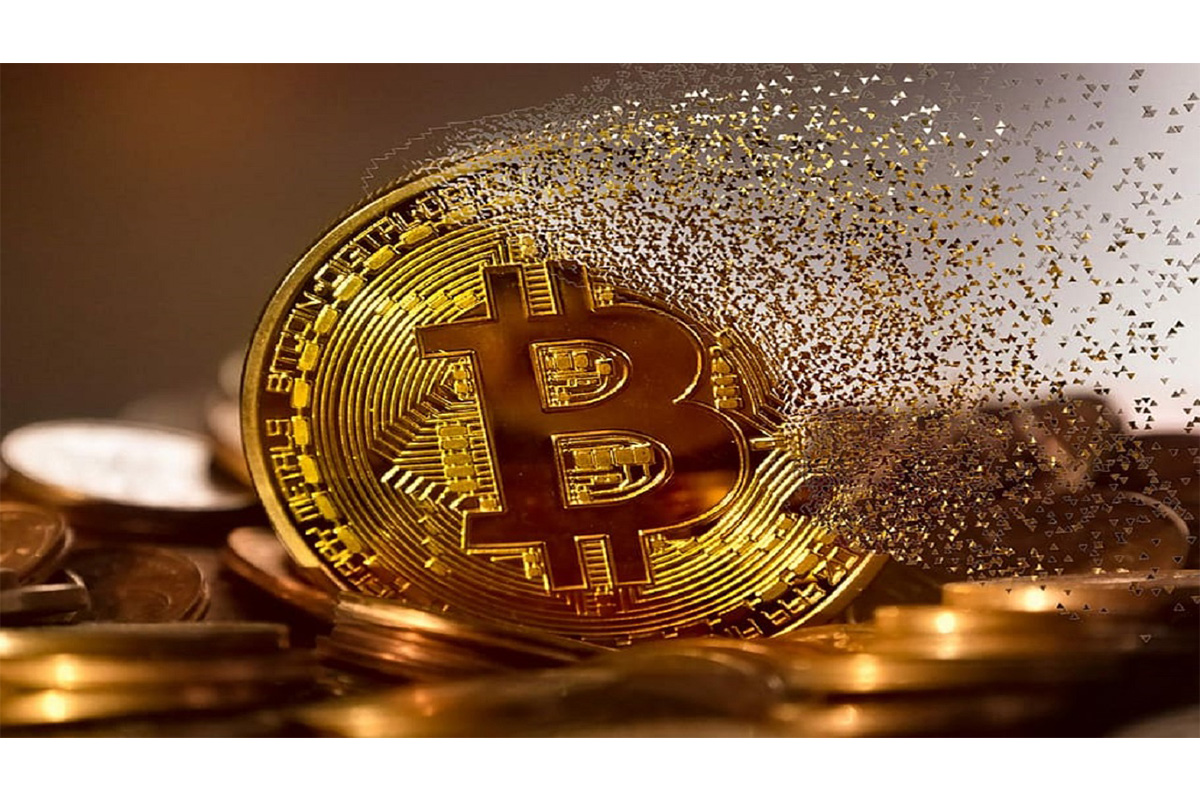 Reading Time:
3
minutes
Not every online bookmaker accepts Bitcoin as a payment method for placing sportsbook bets, but the industry heads in that direction. The most famous online sportsbooks allow customers to deposit funds, place bets and withdraw winnings in Bitcoin at the click of a button.
There are several positives to betting in crypto, some of which are more obvious than others. Professional sportsbook gamblers use Bitcoin to manage their money, qualify for bonuses, and get the best deals. From the Las Vegas sportsbooks to the biggest names in European gambling, Bitcoin is the new kid on the block and has caused quite a stir.
We clear up the confusion
Despite being a secure, fast, and reliable way to manage your funds for betting, a degree of confusion still needs to be clarified concerning crypto betting. There are more questions than answers, which may deter some inexperienced gamblers from using Bitcoin for their bets. That would be a great loss to bettors, and we wish to help you avoid it.
This article on Bitcoin betting helps keep things simple. We bring our readers up to speed with the processes involved with adding a Bitcoin account to your betting wallet, gambling, and withdrawing winnings. We also clear up any terms and conditions you should know before gambling.
Keep reading for your user-friendly, simple, and easy-to-follow guide on Bitcoin betting using your smartphone in 2023. By the end of this article, you'll have the information needed to bet using crypto. We even provide details on creating an account and landing a welcome bonus free bet.
Which crypto tokens can I use?
As you'll already know, hundreds of crypto tokens are available, but the top betting apps only accept Bitcoin now. Bitcoin is the biggest and most popular form of crypto, and you can add it to your sportsbook payment options.
The top betting apps might start accepting other tokens, but we are in the early days. Bitcoin is the safest way to test crypto betting, and so far, it has been well-received by both bookies and bettors.
Adding your Bitcoin account
Adding a Bitcoin account to your payment options takes a few seconds. Use your smartphone when on the move or at home using your laptop. The process is equally simple on both platforms, and you must add a Bitcoin account only once.
Visit the member's area at the top right of your bookie's homepage and click payments. Select the option to pair a Bitcoin account with your betting account and input your card details. Check the details are correct and then confirm.
Your two accounts are now linked, and you can start depositing crypto to your betting balance. Deposits are instant, meaning you can add funds and gamble without delay. Withdrawals are quick too.
If you have landed a winner and wish to withdraw the profits before spending them on future bets, it's easy. Withdraw, and your Bitcoin balance will be updated quickly.
Betting with Bitcoin
Placing a sports bet using Bitcoin is as easy as gambling with your debit card or an e-wallet account such as Skrill. Visit the member's area and click deposit before selecting your crypto account. Enter the amount you want to deposit and click to confirm. The funds are added and ready to use.
Click the sport you wish to bet on, such as soccer, and then the competition, fixture, and odds of your market. Add the intended stake to your bet slip and click to confirm. The funds come from your betting balance, or you'll top-up with your Bitcoin account.
Security
Bitcoin deposits, bets, and withdrawals are all protected by Secure Socket Layer technology. It's the industry standard for security, keeping your sensitive information protected and your online gambling private.
When researching a bookie, you should check with the security program they have in place. If it's not Secure Socket Layer technology, it's not a great bookie to join.
Free bet welcome bonus
All new customers who open an account, deposit funds using Bitcoin, and place a bet will qualify for the bookie's welcome bonus. The free or risk-free bet will allow you to familiarize yourself with the betting app without overspending.
BLAST teams up with Fortnite for third year and will operate the entire 2023 Fortnite Champion Series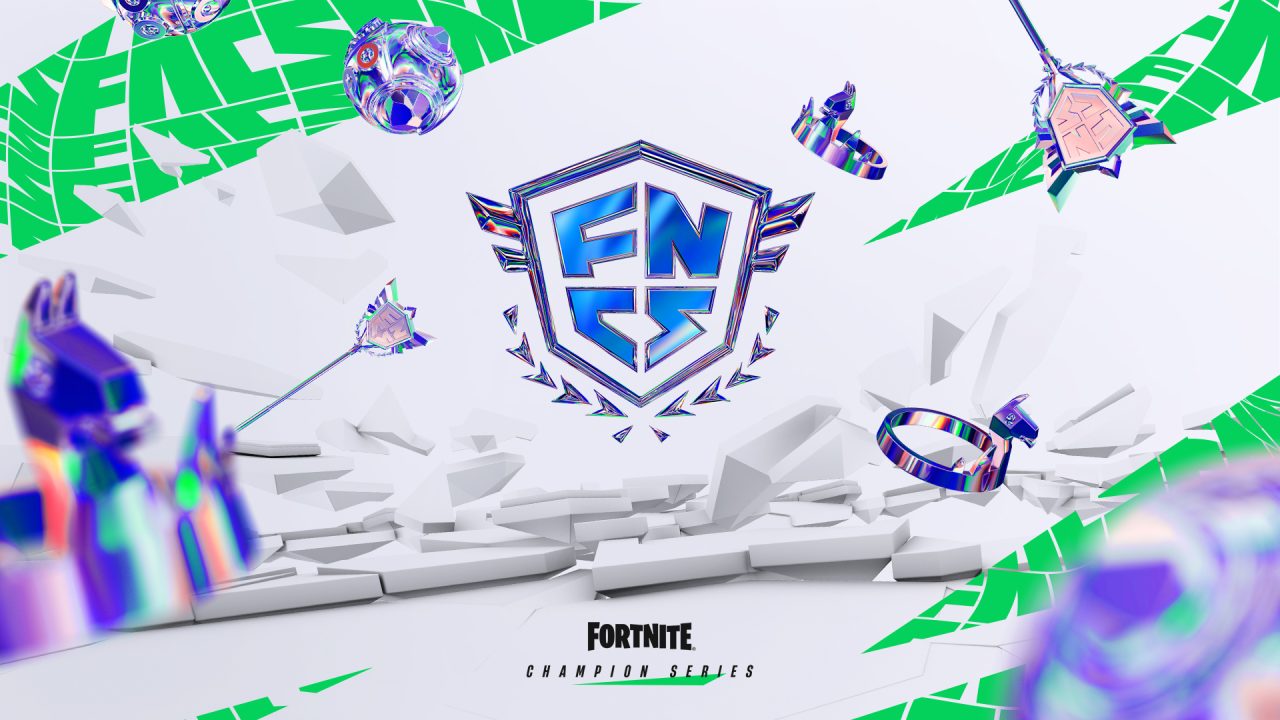 Reading Time:
2
minutes
BLAST has teamed up for a third consecutive year with Fortnite, and this year will produce and deliver the entire 2023 Fortnite Champion Series (FNCS) with a combined prize pool of $10 million on the line.
As part of the collaboration, BLAST will work with the Competitive Fortnite team to deliver three Majors and bring FNCS to an epic conclusion for the year when the Global Championship takes place in-person from Copenhagen, Denmark in late 2023 with an eye-watering $4 million on the line.
The new FNCS format consists of three Majors played across February and March (Major One), April and May (Major Two) and July and August (Major Three). All three Majors will see the European and North American regions produced and broadcasted from BLAST's Copenhagen studios with broadcast talent on-site and players playing remotely.
The announcement strengthens and deepens the esports entertainment company's relationship with Competitive Fortnite, after having delivered the entire 2022 FNCS schedule and the long-awaited return to Fortnite in-person events in Raleigh, North Carolina last November for the FNCS Invitational.
BLAST first teamed up with Fortnite in 2021, when delivering the FNCS All-Star Showdown and FNCS Grand Royale events.
Leo Matlock, MD of Development at BLAST, said: "Extending and expanding the BLAST and Competitive Fortnite partnership into a third year is testament to the brilliant progress that has been made with FNCS over the last few years. We are really proud of the journey we've been on with the Competitive Fortnite team and how we have been able to support them in elevating the FNCS fan experience by focusing on player-led storylines and fan-first production techniques. 2023 is turning out to be another thrilling year, Major One has already been completed from the BLAST Copenhagen studios and we're excited to deliver the remaining three FNCS events with a combined prize pool of $8 million on the line.
"We look forward to building on last year's unforgettable return to Fortnite in-person events for the FNCS Invitational in Raleigh, North Carolina by bringing the year-defining FNCS Global Championship to our hometown of Copenhagen, Denmark for fans and players to enjoy later this year."
TVBET enters distribution agreement with Golden Matrix Group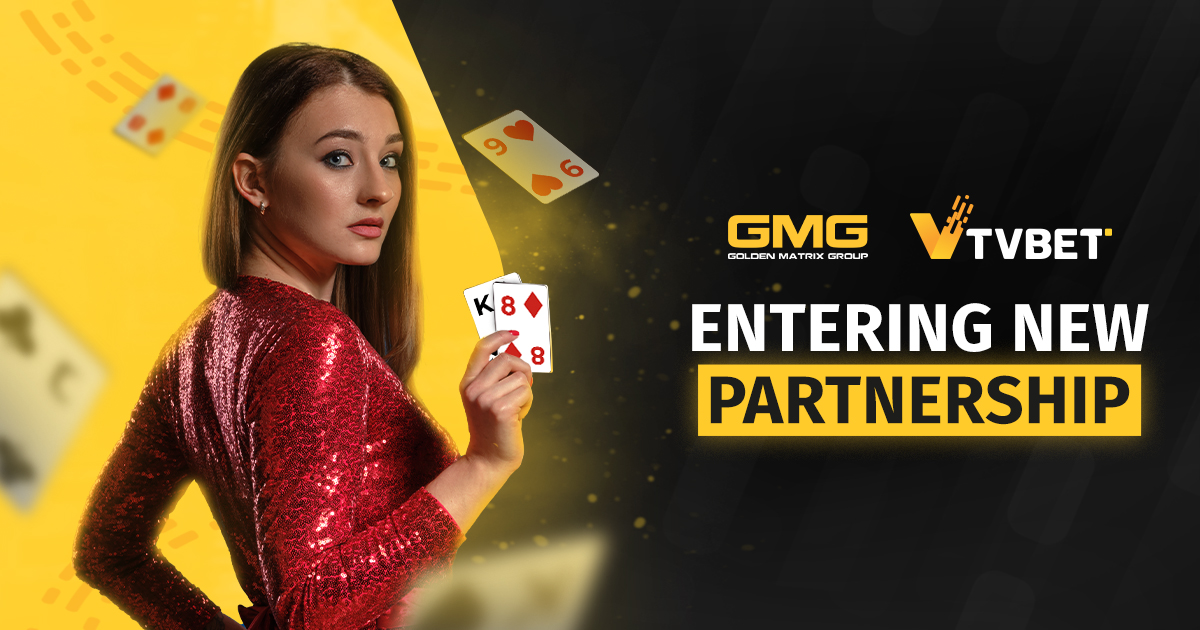 Reading Time:
< 1
minute
The live games provider TVBET has signed a partnership with Golden Matrix Group, a deal which sees the company incorporate the provider's top-notch live games into its offering.
TVBET is a provider which offers easy and smooth API integration of TV games based on odds. Its games are a perfect product for casinos and bookmakers, both online and offline. TVBET games are well-known card games and lotteries adapted for online streaming format. Since its launch in 2016, TVBET's major idea has been to create and then maintain top-shelf and up-to-date content for partners that will literally «glue» any player to their computer's, tv's, or smartphone's screen.
The partnership with Golden Matrix Group strengthens TVBET's position in the igaming arena and delivers its content even wider.
Golden Matrix Group is an established gaming technology company that develops and owns online gaming IP and builds configurable and scalable white-label social gaming platforms for its international customers. The gaming IP includes tools for marketing, acquisition, retention, and monetization of users. The provided platform is unparalleled in both mobile and desktop website deployment, proving compatible throughout all major operating systems and web browsers.
Utku Sarper, TVBET Sales Lead, states: "We are entering a new win-win deal with a strong igaming representative — Golden Matrix Group. It is proud to welcome the B2B company among our partners, and we are sure the synergy of our companies will bring us mutually beneficial results!
TVBET will enhance Golden Matrix Group's content offering, and for us, this deal will bring new growth opportunities in the market."