Gambless unveils new DHYP awareness campaign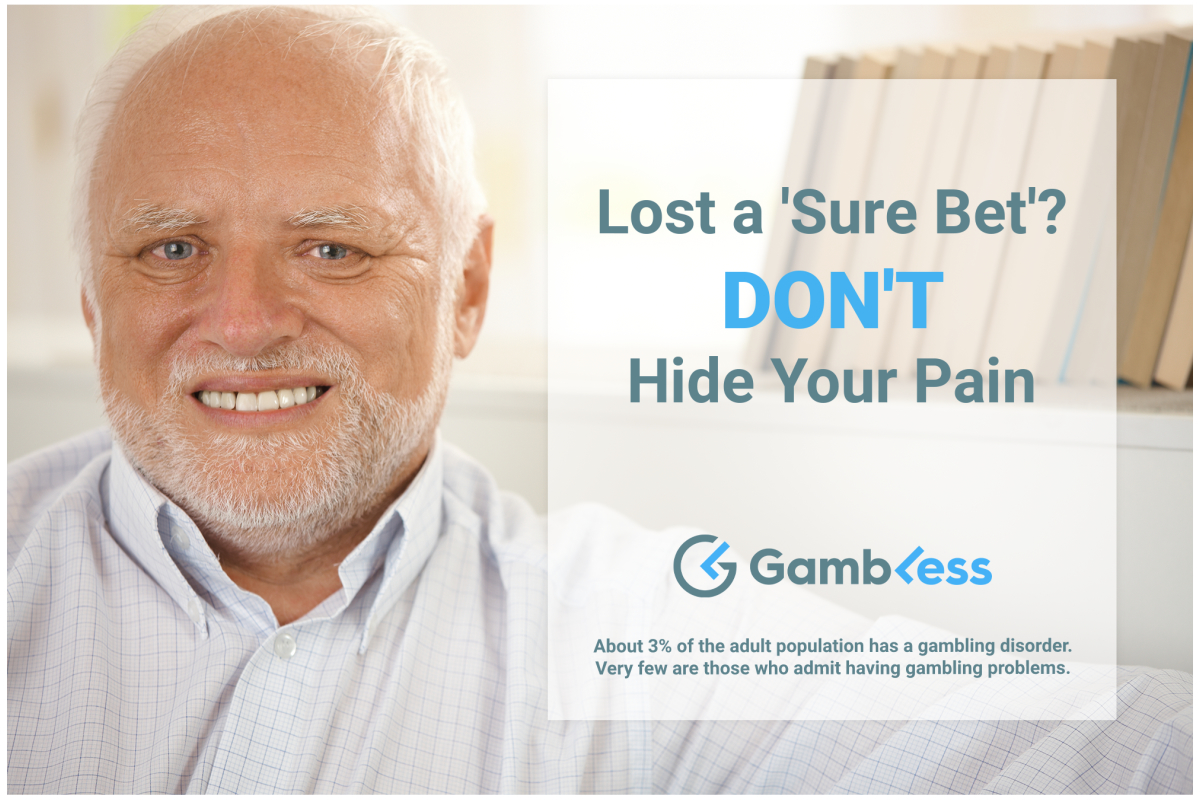 Reading Time:
3
minutes
Gambling harm solution platform Gambless announces today the launch of a new "Don't Hide Your Pain" (DHYP) awareness campaign against gambling addiction.
The launch of the campaign coincides with the start of the Safer Gambling Week, an initiative brought forward by the Betting and Gaming Council and aimed at promoting safer gambling in the UK and Ireland.
The DHYP campaign will last approx. three months and will cover various aspects of gambling, highlighting the risks involved in such activity.
The campaign aims to prevent gambling harm, conveying its message mainly to younger individuals in Britain and Italy. The two countries, despite being among the first markets to regulate online gambling, share staggering low levels of awareness.
In the UK, it's estimated that only between 0.6 and 3% of problem gamblers receive treatment. Similar percentages are seen in Italy, where of the 1,300,000 estimated pathological gamblers, only about 12,000 get help each year.
The campaign messages focus on the fact that one does not need to be a problem gambler to suffer gambling harm, thus resonating with a larger audience.
The first batch of promo assets will begin circulating on various social media starting this weekend, putting the spotlight on some of the clear signs of problematic gambling behaviour to look out for, and will be accompanied by the #dhyp hashtag.
Below some comments on the initiative from Gambless CEO, Maurizio Savino:
"Why the need of an awareness campaign?"
A recent report from the National Gambling Treatment Service confirmed that the awareness on problem gambling in the UK is still very low. It's estimated that less than 3% of all pathological gamblers receive help. That's an extremely low figure, even compared to that of alcohol abusers who seek help (15-25%).
Making awareness campaigns about gambling addiction is not easy. It's a delicate topic and we have seen recently how campaigns can easily face criticisms. However, there is a dire need to do more.
"Why borrowing a famous meme's expression?"
We don't have the resources of the big charities out there. So, with our small budget, we had to be creative.
Memes are one of the greatest ways of communication of our times. One may dismiss them as silly or shallow – a theory I strongly disagree with. In my opinion memes can be very deep and carry important meanings that one can relate to, stop and think for a couple of seconds. They can raise much more awareness than a distracting storyline.
Memes are also extremely popular among young adults, which are one of the categories at higher risk of gambling harm as well.

"What does Gambless do?"
Gambless is a mobile application, the first to provide psychological support to problem gamblers with an innovative and holistic approach on mental health.
Available both on Google Play and App Store, it provides several self-help tools and it offers a number of supportive programs specifically designed by our team of expert psychologists, using various techniques including CBT and Gestalt psychology.
Reception from users has been overwhelming so far. We saw more than 1,000 downloads in just two months since launch, with an upward trend. At current rates we welcome about 1 new gambler each hour through our virtual doors, which are open 24/7.
If these numbers might seem small, one must consider that the UK National Gambling Treatment services help about 9,000 individuals per year, with first appointment waiting times being even over of 104 days for residential treatment. Therefore, such remote services must be taken seriously as an immediate alternative and complementary way of support.
Gambless has the ability to reach many more people in need, with no scalability issues whatsoever. With a bit more awareness and cooperation from the industry, we could really make a difference in the lives of vulnerable individuals.
"What's in store for 2021?"
We want to help as many problem gamblers as possible, so we will continue to raise awareness on the topic, we plan to rollout new languages, and we hope to cooperate with gambling firms and regulators in order to make gambling truly safer.

AppGallery Game Fest Returns to Invite Gamers to Explore Your World of Play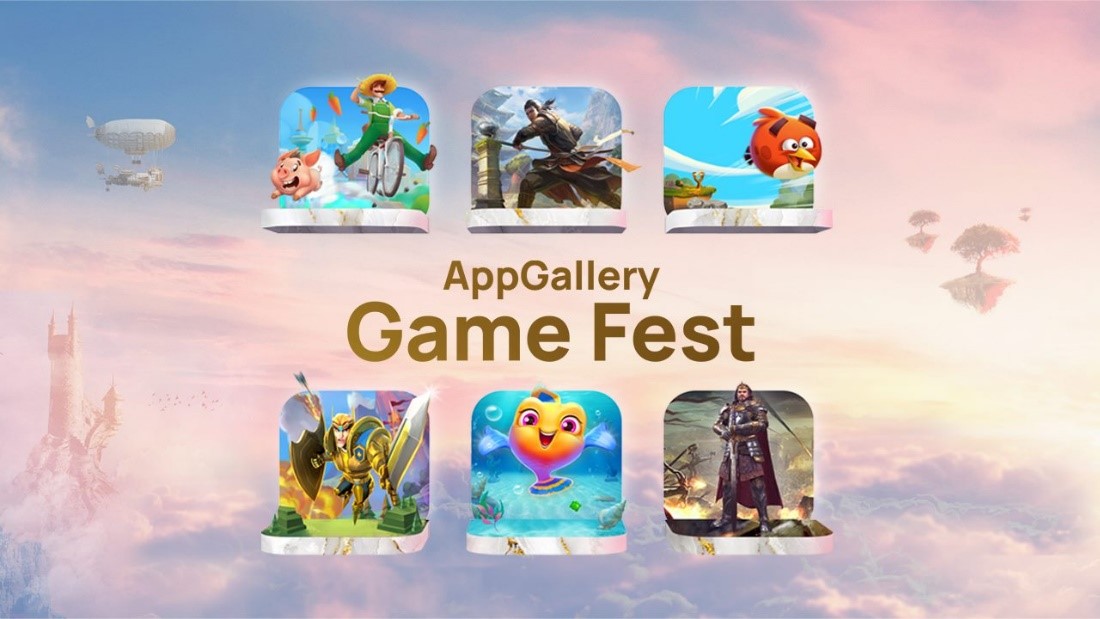 Reading Time:
2
minutes
Following the success of Huawei's inaugural Game Fest last year, the campaign returns with its second instalment this year, bringing exclusive gifts and excitement to gamers to unlock a whole new world of play on AppGallery.
From now till 31 December 2021, users across the globe can look forward to a slew of exclusive perks that rewards more value and features when downloading new games through AppGallery. With the holiday season coming up, users can expect lots of presents from AppGallery and its developer partners.
"At AppGallery, we're working hard to ensure that our diverse, global audience has access to all the apps and games they desire, while giving them the best user experience possible" said Alexandre Salem, Global Director, Global Partnerships & Eco-Development Business Department at Huawei. "We work closely with our developers, offering them solutions to help them fulfil their user's needs. Game Fest is another example of how we're collaborating with our partners, offering attractive promotions and free gifts to our users so that they can explore new ways to play on AppGallery."
The app marketplace is currently giving out special offers for AAA games from well-known publishers, such as Shadow Fight 3, Lords Mobile, as well as Top Eleven. These offers include Luxury Gift Pack for selected games, which includes in-game items worth up to US$10 per gift package.
Featuring top hits such as Rovio's Angry Birds 2, Playrix's Township and Fishdom, and more, partnering with well-known developers to bring these games to life for Game Fest, AppGallery invites gamers to elevate their gaming experience through endless content offerings and excitement with this campaign this holiday season.
AppGallery empowers consumers with new ways to play with each log in
By collaborating with the industry's forward-thinking gaming developers, AppGallery strives to ensure its users are given new ways to play every time, with some of its popular mobile games just a download away. AppGallery caters to gamers with different interests and playstyles with a wide variety of game genres, ranging from role-playing, action, MOBA, and MMORPG, to puzzle, turn-based, idle games and more. 
Last year's inaugural Game Fest saw success amongst users and developers, which saw a 90% increase in average daily downloads among users, and generated more than 600 million digital impressions for the titles AppGallery partnered with.
AppGallery continues to grow from strength to strength, constantly attracting fresh titles to appeal to gamers.
Users continue to enjoy AppGallery as their marketplace of choice
Since its launch, AppGallery has risen through the ranks, solidifying itself as a prime choice for consumers.
As one of the top three global app marketplaces, AppGallery currently has 560 million monthly active users and 5.1 million registered developers. The platform has recorded over 332.2 billion app downloads between January to September 2021, and is available in over 170 countries and regions.
Swintt's Golden Reindeer spreads the holiday cheer in two new markets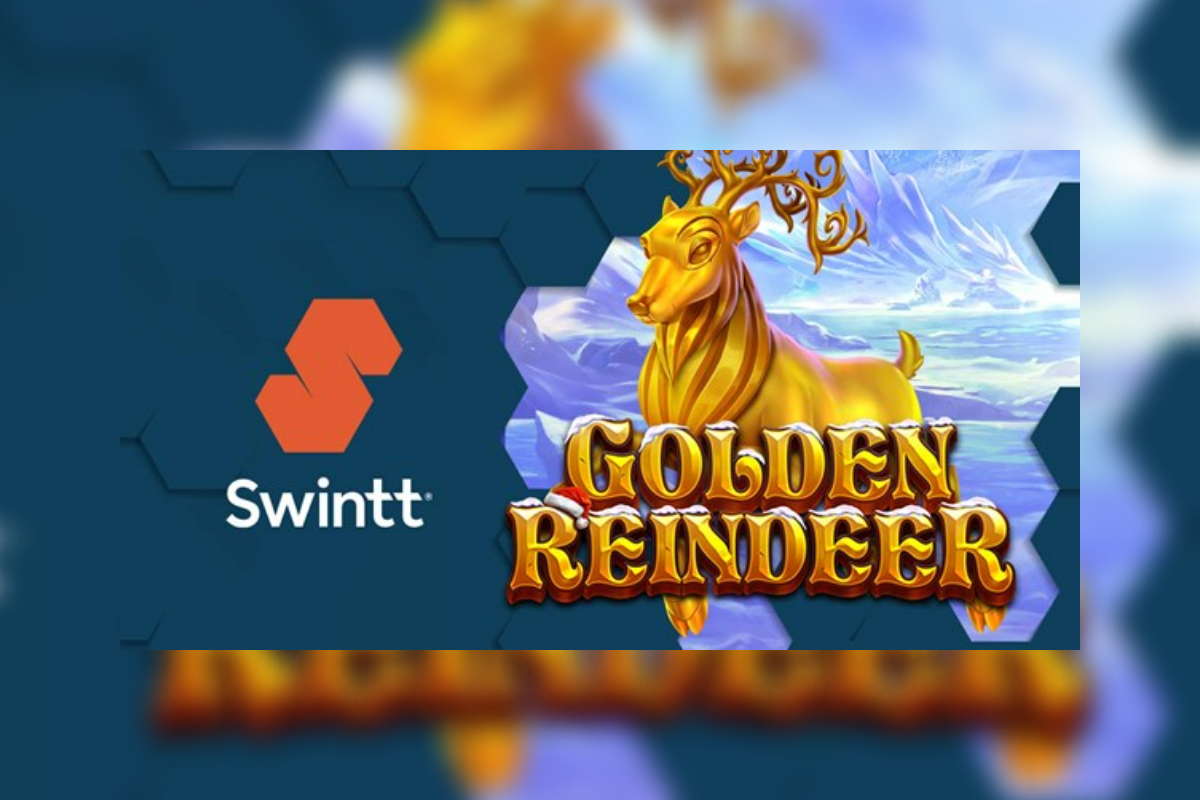 Reading Time:
2
minutes
One of the slot provider's top performing slot is set to bring more festive fun to MGA and SGA licensed operators this Christmas
In-demand slot provider, Swintt, is gearing up for the holiday season by making its popular Golden Reindeer slot available at all partnering casinos in Malta and Sweden.
Having been something of a staple in studio's Christmas catalogue since its release last year, players have already enjoyed the slot's 243 ways to win and festive Free Spins – and now it's time for those at MGA and SGA licensed casinos to get in on the action too.
Taking place across a 5×3 reel matrix, Golden Reindeer provides everything you'd want from a holiday-themed slot. The gentle ringing of sleigh bells and whistle of cold winter wind provides the perfect soundtrack for players as they go dashing through the snow in search of top wins of 14280x their bet.
Unique symbols to feature in the game are also perfectly suited for the season, with presents, stockings, snowmen, sleighs and Christmas trees making up the slot's higher-value icons. The theme is even extended to the more traditional ace-through-ten playing card values, with these lower-value symbols being adorned with baubles, bows and Santa hats to really hammer home the holiday spirit.
In terms of the game's features, the two symbols players need to look out for are the titular golden reindeer and jolly old St Nick, who acts as the game's scatter. The former is substitute wild that can replace any regular icon to form winning paylines, while the latter is used to trigger the bonus round.
In order to activate this fun, festive feature, players need to land three or more scatters anywhere on the reels within a single spin. When they do, they'll receive between 8 and 20 Free Spins – depending on the number of triggering symbols – before being transported to a new set of supercharged reels.
With both the background and music changing to herald the start of the feature, here players will get to enjoy their bonus games with the added incentive that the golden reindeer will now add a prize multiplier to any wins that it completes. Landing more reindeers obviously results in more multipliers being added together, with a maximum boost of 15x really helping players increase their feature wins.
Golden Reindeer has already proved to be one of Swintt's top performing slots in other markets, and the provider is confident that it will continue to spread the festive cheer on its extended re-release.
David Mann, Chief Commercial Officer at Swintt, said: "Christmas has always been a time for giving – and this year we're giving back to players at Malta and Sweden-licensed sites by making our popular Golden Reindeer slot available to them for the first time.
"The game has already proved to be one of the most successful slots in the Swintt line-up and we're delighted to be able to share its magic with a brand new audience just ahead of the festive period."
Scout Gaming Group leverages GBG technology to enhance affordability checks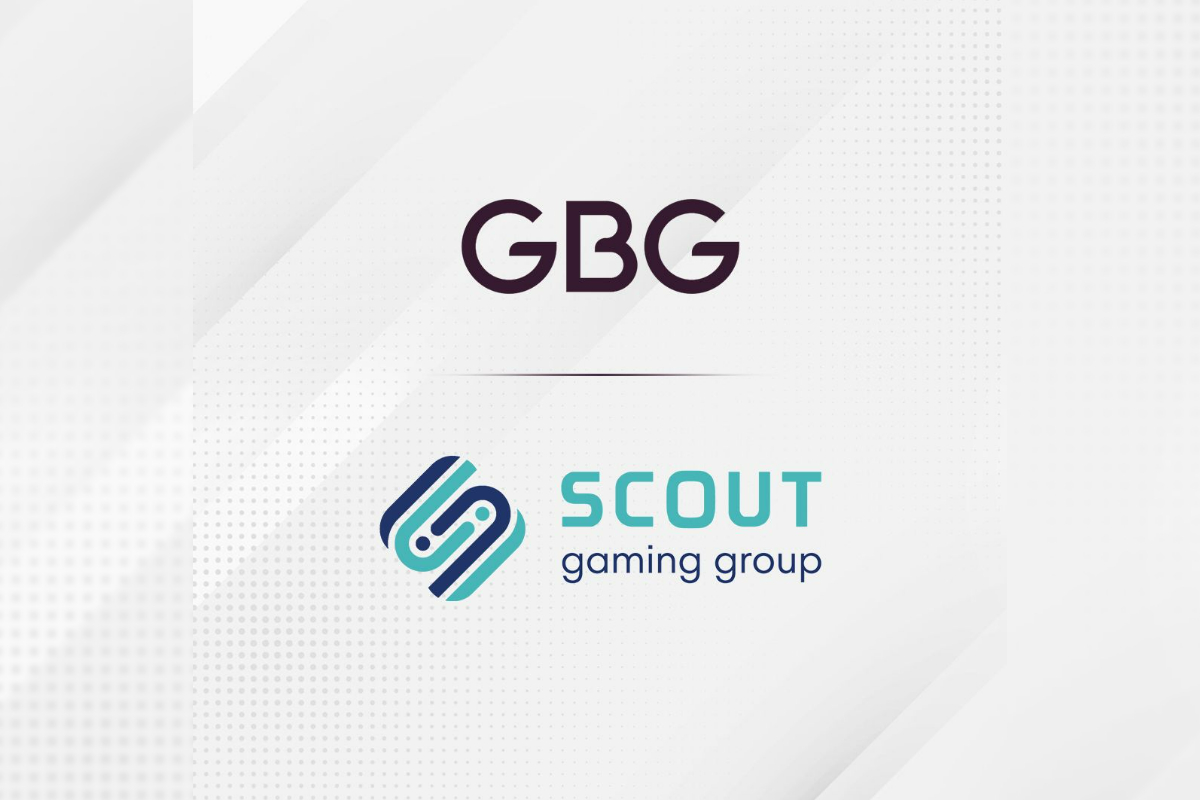 Reading Time:
2
minutes
Scout Gaming Group has joined forces with GBG, the experts in digital identity, to further enhance its commitment to responsible gaming. Scout Gaming will leverage GBG's technology to automate affordability checks so that it can better protect players from gambling beyond their means.
Scout Gaming is committed to offering a great customer experience, while safeguarding all players. By leveraging GBG's identity verification, affordability and anti-fraud solutions, Scout Gaming will be able to:
Leverage geo-affordability indicators: Assess a player's risk of gambling beyond their means based on postcode-level data, such as their area's average property values and typical negative financial indicators.
Improve compliance and prevent money laundering: GBG's technology ensures that identities are quickly and securely verified, while any Know Your Customer or Anti-Money Laundering issues are flagged instantly.
Deliver a smooth customer onboarding experience: GBG's affordability checks run in the background in real-time, ensuring that Scout Gaming can minimise friction for players and improve the customer experience. Scout Gaming is also replacing manual document checks with GBG's IDScan – a digital solution that automates the verification process – making it easier for Scout Gaming to onboard the 'good' players and identify the 'bad' actors in real-time.
Andreas Sundal, Chief Product Officer at Scout Gaming Group, said: "Scout Gaming is committed to a best-in-class approach to compliance. GBG's extensive experience in the sector and its smart technology, allows us to deliver exactly that while making it easier to maintain, manage and improve our KYC and AML processes."
Amy Watkins, Gaming Sector Specialist and New Business Development Manager at GBG, said: "Automating the identity verification process of players is becoming vital in the fiercely competitive gaming sector, not just to meet regulatory requirements and mitigate fraud, but to deliver the very best customer experience too. We've worked with Scout Gaming to deliver a tailored solution that will ensure it can quickly and securely verify an individual and make the on-boarding process as smooth as possible. The company will also be able to flag potential issues, whether that be fraud or affordability, in real-time."