Benefits of Legalizing Gambling in Developed Countries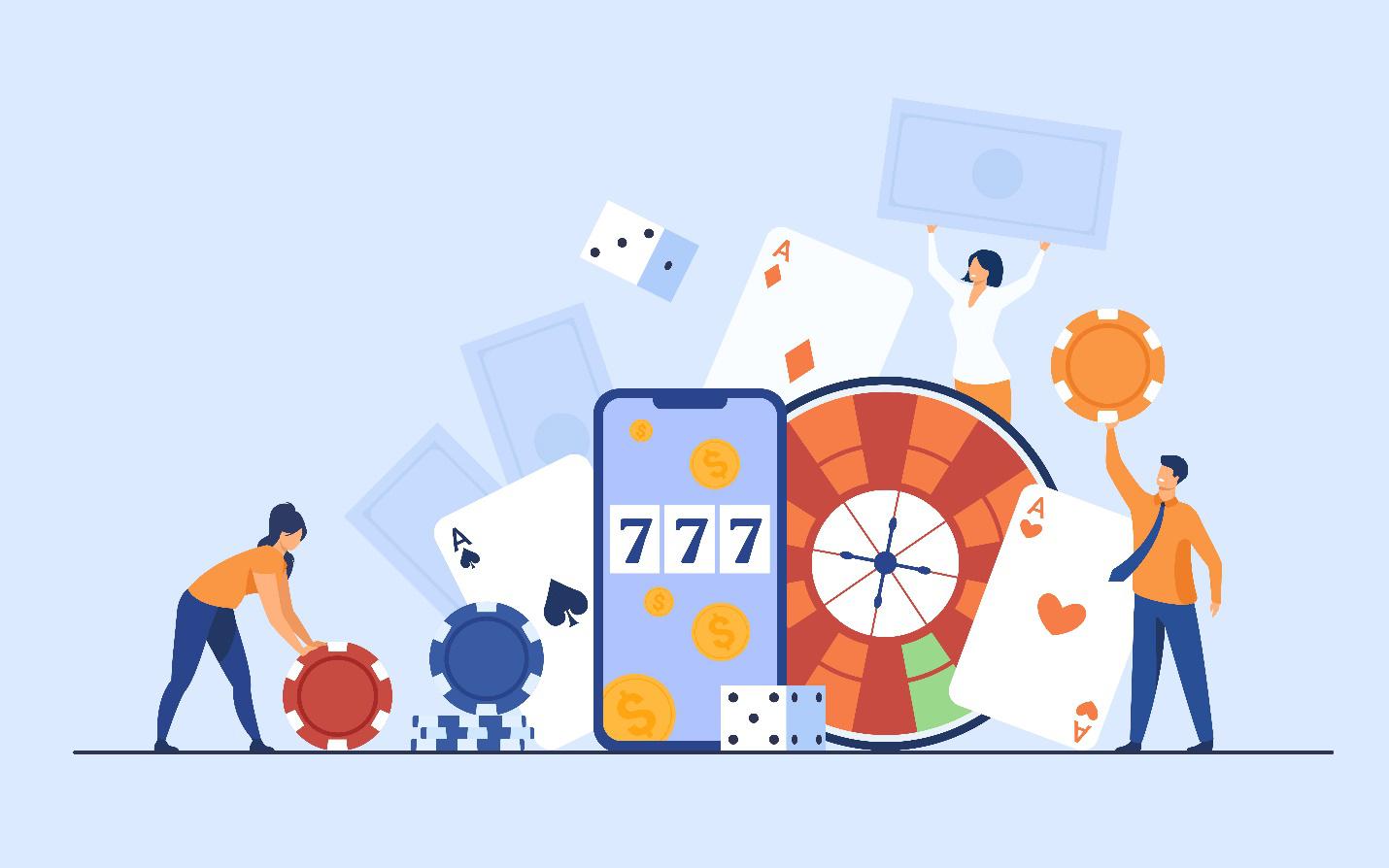 Reading Time:
4
minutes
The morality of gambling has been a matter of contention in society for most of its history. While some people perceive it as a fun activity, others see it as a threat to individuals' social and economic well-being. Whether you are for or against gambling, and that incudes sports betting, it is crucial to note that both sides of the argument offer valid points. Ultimately, the question you should ask is if the negatives to gambling outweigh the benefits or vice-versa.
Although there have been major steps in countering the negative argument with countries such as the United States and Canada legalizing gambling, some still hold on to the idea that gambling is inherently harmful. The former has created regulatory bodies that control gambling activities. These bodies strike a balance between the activity's risk and perks by ensuring player safety and security. So what do these developed countries gain from legalized gambling?
Fair and responsible gaming
Countries that hold onto the notion that gambling should be criminalized have systems and policies to punish those who go against the law. Lack of adherence is met with jail-time or fines, and while these might sound like effective deterrents, they are not; gamblers devise ways to go against the rules by either going to underground casinos or playing online.
For the former, this comes with a need for immense secrecy and risks of altercations with the law, which also puts you in danger. On the other hand, the latter offers unmitigated risks as the increase in online casinos means a higher risk of playing on an unreliable platform.
Legalizing gambling ensures that a reputable body governs each casino a player goes to. This way, you are reassured that the authority addresses any aspect of misconduct. Hence, you reduce the risk of losing money or getting scammed. The presence of regulations ensures fair gaming.
Although thanks to the growing online casino industry in Canada and other countries, not all platforms are regulated locally, it is easier to follow up with casinos that don't adhere to the regulations. You can access a review of Canada online casino options before choosing a gambling platform or leave feedback of any to caution other players of misconduct or let them know about good deals. Thus, legalizing gambling allows the free flow of information that is crucial to the player experience.
Provides avenues to tackle addiction
One of the greatest concerns when it comes to gambling is that it poses an economic risk to the player. Several instances of gambling addictions have been reported, with some people losing their financial resources in a game. This idea of compulsive wagering elicits fear that legalizing gambling opens the society up for more cases.
In essence, this is false. While it might be influenced by access, the rate of gambling addiction is not necessarily dependent on whether the activity is legal or not. People will gamble, whether it is acceptable in the law or not.
Legalized gambling creates room for the creation and provision of resources to deal with addiction. Since gambling is deemed a common and acceptable activity in these developed countries, it is easier for gamblers to seek help when they feel they are overdoing it. Countries with legalized gambling often provide resources to help with addiction, including counseling services or avenues to self-regulate.
Designed by pch.vector / Freepik
You will find that some platforms that offer online casinos for real money and reviews on its also caution players on the dangers of irresponsible wagering. This is a requirement from regulatory bodies and indicates a casino's adherence to gambling laws. It helps ensure that while these casinos provide an avenue for you to enjoy your favorite games and make real money, they also ensure the player's well-being.
Safety and Security
Online gambling offers gamblers the choice to play for free or for real money. When you choose the latter, you will need to provide personal information, such as identification documents and addresses. At times, you might have to use your credit cards to fund your account.
Online casinos use encryption technology to protect your data from external access and fraudulent activity. Legalized gambling helps ensure that if you have an issue, complaint, or are suspicious of authorised access, you can follow up with the relevant authority.
Job Creation
The gaming industry has created over 1.8 million jobs worldwide. This number is from online and land-based casinos. Additionally, when it comes to the latter, the casinos' traffic seeps into other aspects of surrounding communities. This way, gambling has created jobs both within and without the industry.
While this isn't necessarily considered a form of job creation, some players graduate to professional gamblers, making the activity their source of income. This form of economic benefit has alleviated some from poverty and allows them to fend for their families.
Tourism
Cities such as Las Vegas, Atlanta, and Macau are known as gambling capitals of the world. They are not only homes to some of the best casinos, but also sort after travel destinations. Although these cities were initially or are best known for their standing in the gambling world, they have morphed into all-rounded experiences. They have luxury hotels, proximity to attractions, and resources for both leisure and business travelers.
Taxes
The US government made 43.61 billion dollars from casinos in 2019, while the Canadian government made $1.25 billion and the United Kingdom made £2.9 billion. These sums are from both online and land-based casinos. Legalizing gambling allows for economic growth through tax revenues.
Designed by vectorjuice / Freepik
As the industry continues to witness the growth of the online gambling market, there is an expected revenue increase.
Conclusion
While the good outweighs the bad, the latter is at times too significant to overlook. Some gamblers have lost massively. It is crucial to understand that, like every other thing, an individual's gambling experience has to do with a lot more than the legality or illegality.
When developed countries legalize gambling, they create avenues for both players to experience the perks of the activity with security assurance. Casinos are also protected.

Veloce Racing bow out of Island X Prix after pacey Sardinia outing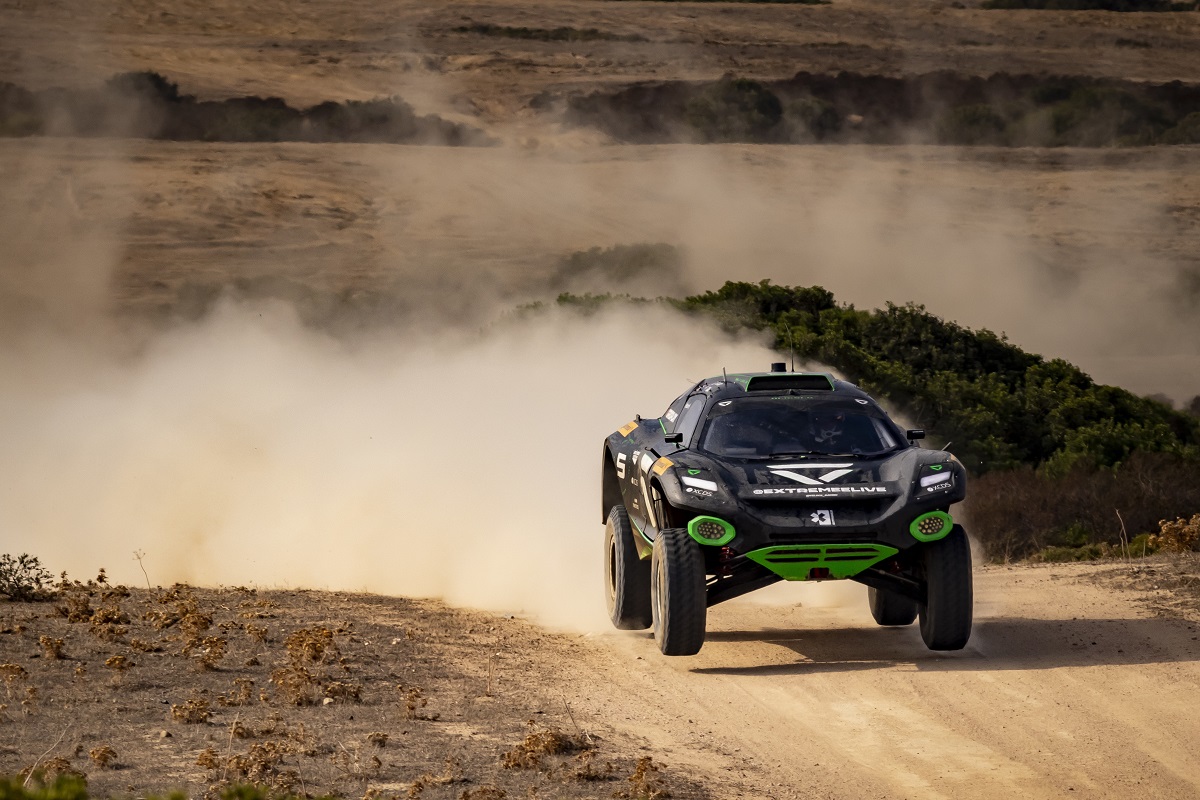 Reading Time:
3
minutes
Extreme E team show strong speed in penultimate round of the season but ultimately fail to reach the final following spectacular crash for Sarrazin 
Veloce Racing's hopes of a second Extreme E podium were extinguished at the Island X Prix in Sardinia following a dramatic barrel roll in the aptly named 'Crazy Race'.
The London-based squad arrived in Italy with high hopes following the team's efforts to the reach the final in Greenland, which ultimately fell short during Stéphane Sarrazin's spirited excursion through the infamous 'Rock Garden'.
Veloce got off to a strong start in Sardinia when Sarrazin and team-mate Emma Gilmour topped the timesheets in the initial practice runs and eventually finished third in the session.
Qualifying
Qualifying 1 in Sardinia was arguably the team's most competitive outing of the inaugural Extreme E season. Calm and committed runs from both Gilmour and Sarrazin saw the duo finish an impressive third just 18 seconds adrift of pacesetters X44.
The team carried this momentum into the second qualifying session of the day and looked on course for another promising result as Sarrazin kept pace with X44 during the early stages of his run.
It was not to be, however, with the ODYSSEY 21's front suspension failing during the course's unforgiving second sector, forcing Sarrazin to grind to a halt and slip out of contention.
The disastrous Qualifying 2 run meant that Veloce Racing was eighth overall – just three points shy of second place, highlighting the volatility of the Island X Prix – and would take part in the Crazy Race on Sunday.
The Crazy Race
As the lights went out for the Crazy Race, Gilmour's lightning-quick reactions weren't enough to withstand the advances of Kevin Hansen in the JBXE car who capitalised taking the optimum route.
The New Zealander seized the initiative and switched lanes, trying an alternate line to gain the advantage into the first gate. Unfortunately, it didn't pay off and the Veloce Racing car slipped into third position.
Gilmour handed the reigns over to Sarrazin hot on the heels of Christine GZ. The Frenchman immediately began applying the pressure to the Italian, and it paid off as the second-place car pulled over with mechanical gremlins releasing Sarrazin to hunt down JBXE.
The attack was short-lived, however, as Sarrazin hit a dip and fired the back of the car up into the air, pitching the ODYSSEY 21 into a spectacular barrel roll. Mercifully, Sarrazin emerged from the wreckage unscathed, but the team's aims of a second Extreme E podium were over.
As a result of the crash, the Veloce Racing ODYSSEY 21's chassis was compromised and subsequently, the team are unable to take part in next week's Extreme E damper test and rookie test.
Stéphane Sarrazin, Extreme E Driver, Veloce Racing said: "It was a crazy race. I did my best to catch the JBXE car, the team were keeping me updated on the time difference and I was catching.
We knew we had to win to get to the final so we had to push. I attacked one of the compressions straight instead of side on and unfortunately the car rolled. I'm disappointed for the whole team as we really had the pace to be at the front this weekend.
Emma Gilmour, Extreme E Driver, Veloce Racing said: "Absolutely gutted. Stéphane and I had such good pace this weekend and to end up in the Crazy Race was really disappointing to start with.
"Personally, I'm disappointed I didn't get a better start, from then on we were struggling with the dust and I handed over to Stéphane in P3. He did a great job to get past Christine GZ but got caught out in the rough stuff so glad he's OK but just really sad for the team as we had good pace this weekend and it started so positively."
Daniel Bailey, CEO, Veloce Racing added: "Despite the setbacks we faced at the Island X Prix, I think there are a lot of positives that Veloce Racing can take away from Sardinia. Pace-wise, this was our most competitive outing so far.
"We were fast in practice setting the pace early on and ending up P3 and we followed that up with another P3 in Qualifying 1. We got unlucky in Qualifying 2 and in the Crazy Race but this is motorsport and these things happen. I think we'll come away from this weekend as a stronger team and we'll aim to finish on a high note in Dorset in December."
Jean-Eric Vergne, Co-Founder, Veloce Racing commented: "The most important thing was to see that Stéphane [Sarrazin] is out of the car and seems OK. It's a shame because Emma [Gilmour] did a great job to hand the car over within the 25-second range that we wanted. Stéphane knew he had to push very hard to get it done at the end of the race so it's unfortunate."
Now, the St. Helena – Extreme E's floating paddock – makes the trip to Dorset, England (18-19 December) where the inaugural Extreme E season will reach its dramatic conclusion.
ACMA Orders ISPs to Block Five More Illegal Gambling Websites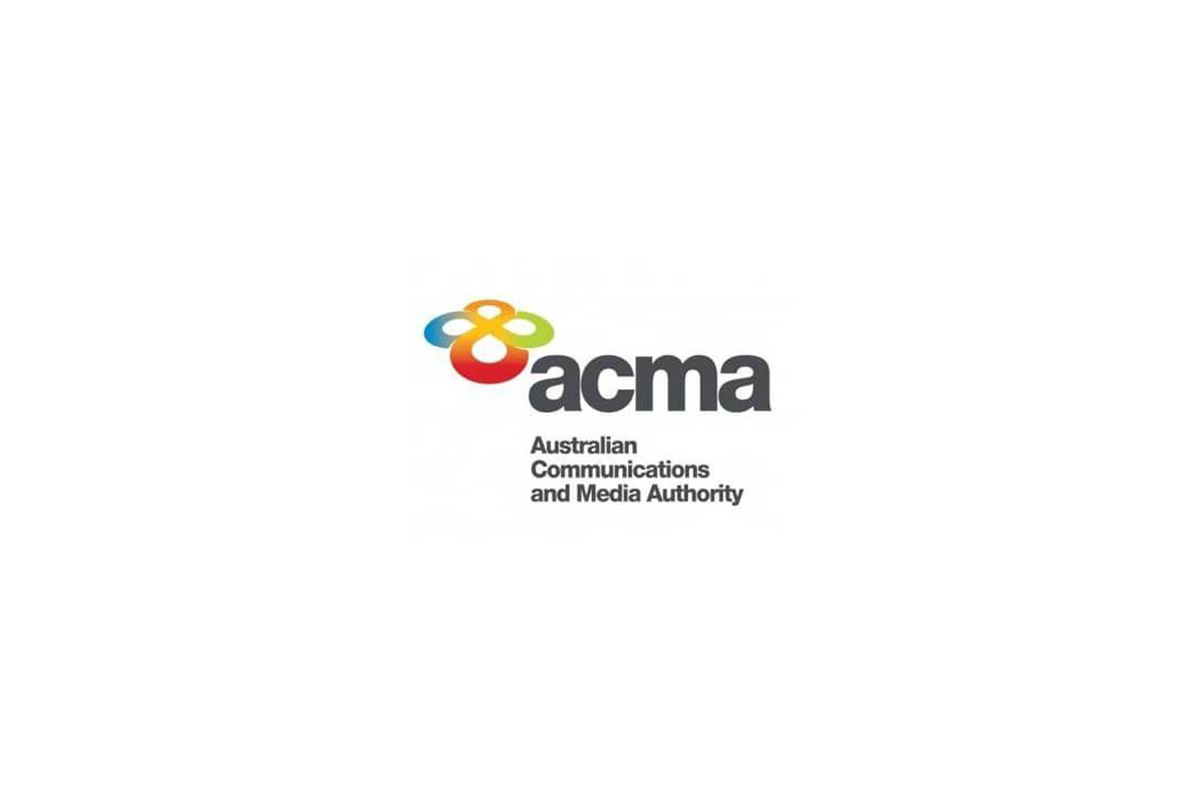 Reading Time:
< 1
minute
The Australian Communications and Media Authority (ACMA) has ordered the Australian internet service providers (ISPs) to block further five illegal offshore gambling websites.
The sites include Spin Bit, Fight Club, Kim Vegas, Queenspins and Yoju Casino. Following numerous complaints about these services, the ACMA undertook investigations which found them to be operating in breach of the Interactive Gambling Act 2001.
Website blocking is one of a range of options to protect Australians against illegal online gambling. Since the ACMA made its first blocking request in November 2019, 324 illegal gambling websites have been blocked.
PRAGMATIC PLAY PROMISES UNTOLD RICHES IN STAR PIRATES CODE™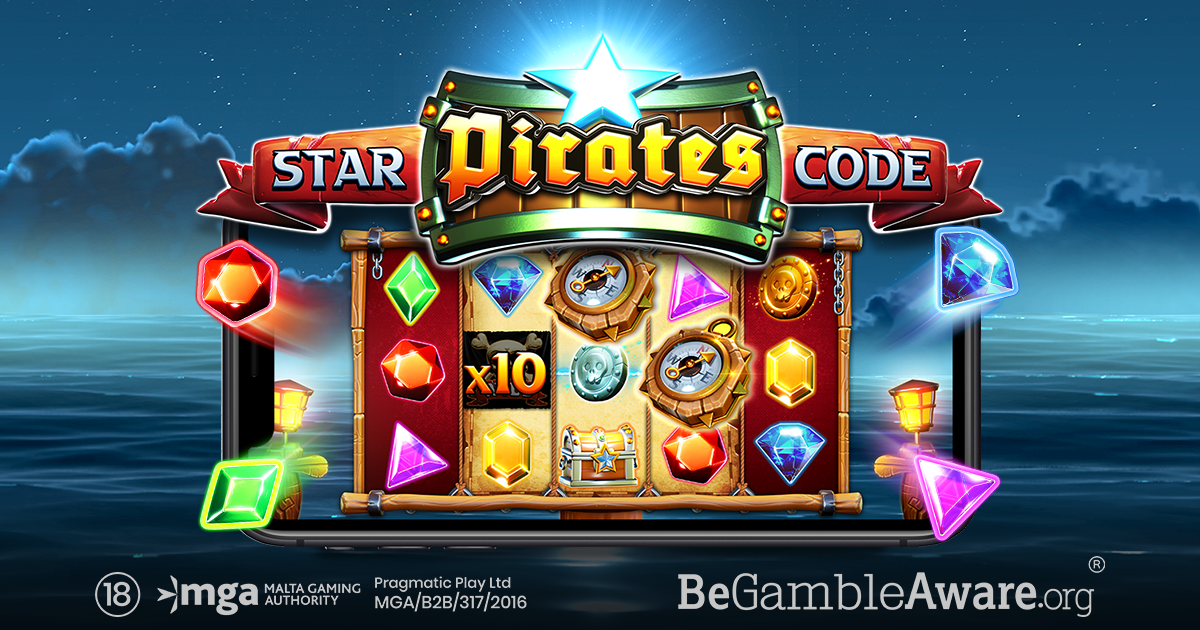 Reading Time:
2
minutes
Pragmatic Play, a leading content provider to the iGaming industry, is calling for players to walk the plank in its riveting pirate-inspired release, Star Pirates Code™.
Here, players will need to rely on their navigation skills to find their way to a bounty full of gold, and thanks to the skull multipliers, will also be able to unlock a treasure trove of wins and big prizes along the way!
The base game is played out in a coastal environment with waves crashing and lanterns glowing behind the reels. The four low-paying symbols are represented by purple, green, red and blue coloured gems, with premium symbols arriving in the form of treasure chests, silver and gold coins.
The Compass Wild feature is a mechanic that populates reels in one random direction with Wilds, and whenever a compass symbol lands, the re-Spin feature is triggered, awarding players 1 re-spin.
Multiplier values on Wilds are applied to each win that they are part of, and when no Wilds are landed, the re-spins feature session ends, returning players to the base game.
The mechanics in Star Pirates Code™ mean it should be easy to understand for various player types, making it a game with mass market appeal. The action becomes compelling during the re-spin feature and the graphics shown during a winning combination are highly engaging to players.
Star Pirates Code™ arrives swiftly after Mexican-themed Day of Dead™, and recent hits Cash Bonanza™, and Mystic Chief™, joining a collection of more than 200 HTML5 titles in Pragmatic Play's award-winning games portfolio.
Julian Jarvis, Chief Executive Officer at Pragmatic Play, said: "We are very satisfied with how Star Pirates Code™ has materialised, bringing an exciting new theme together with our time-tested mechanics.
"We're eager to see how our audiences receive the pirate-themed adventure, made all the more sweet by the incredible prizes that are on offer."
Pragmatic Play currently produces up to five new slot titles a month, while also delivering Live Casino and Bingo games as part of its multi-product portfolio, available through one single API.