Benefits of Legalizing Gambling in Developed Countries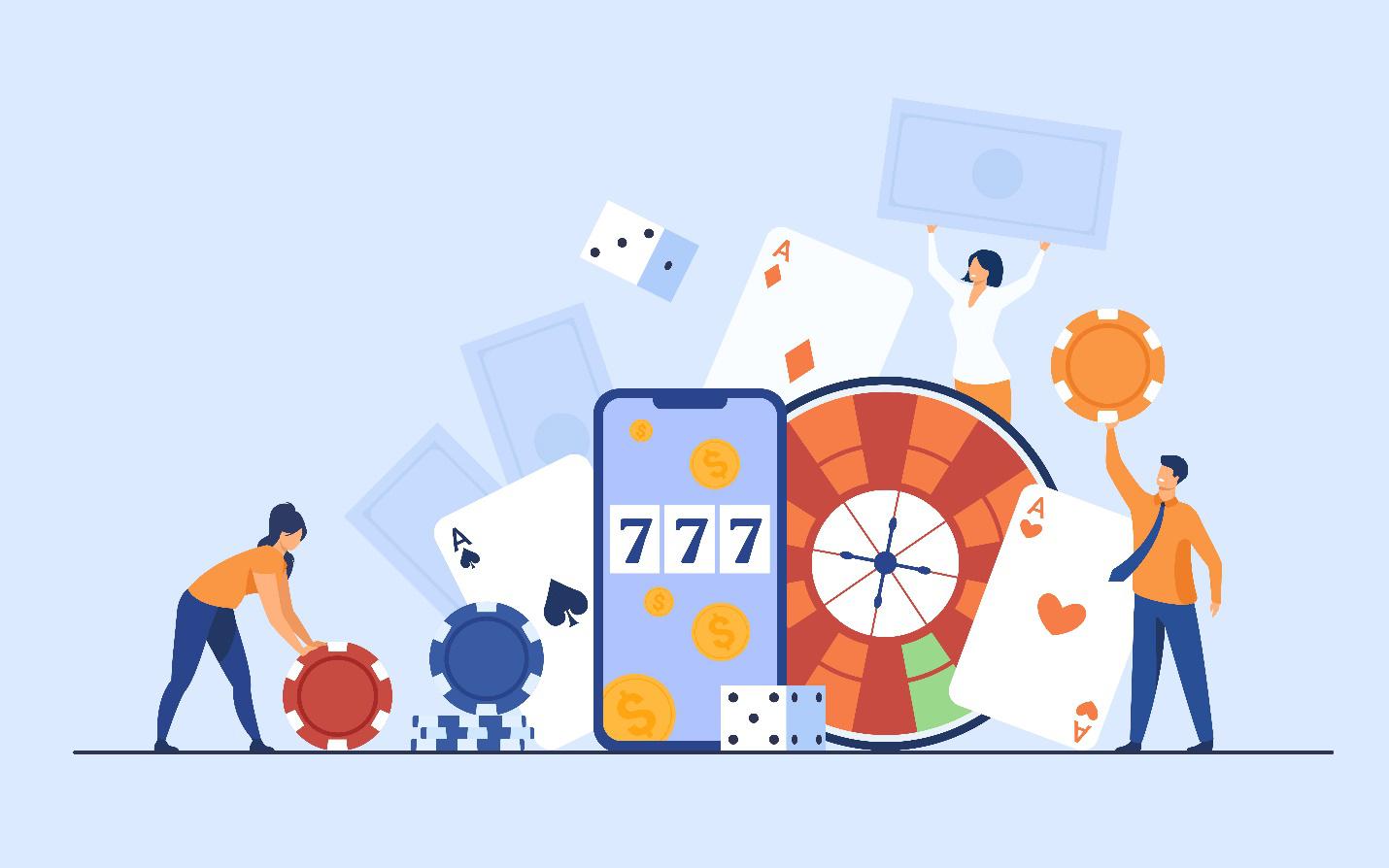 Reading Time:
4
minutes
The morality of gambling has been a matter of contention in society for most of its history. While some people perceive it as a fun activity, others see it as a threat to individuals' social and economic well-being. Whether you are for or against gambling, and that incudes sports betting, it is crucial to note that both sides of the argument offer valid points. Ultimately, the question you should ask is if the negatives to gambling outweigh the benefits or vice-versa.
Although there have been major steps in countering the negative argument with countries such as the United States and Canada legalizing gambling, some still hold on to the idea that gambling is inherently harmful. The former has created regulatory bodies that control gambling activities. These bodies strike a balance between the activity's risk and perks by ensuring player safety and security. So what do these developed countries gain from legalized gambling?
Fair and responsible gaming
Countries that hold onto the notion that gambling should be criminalized have systems and policies to punish those who go against the law. Lack of adherence is met with jail-time or fines, and while these might sound like effective deterrents, they are not; gamblers devise ways to go against the rules by either going to underground casinos or playing online.
For the former, this comes with a need for immense secrecy and risks of altercations with the law, which also puts you in danger. On the other hand, the latter offers unmitigated risks as the increase in online casinos means a higher risk of playing on an unreliable platform.
Legalizing gambling ensures that a reputable body governs each casino a player goes to. This way, you are reassured that the authority addresses any aspect of misconduct. Hence, you reduce the risk of losing money or getting scammed. The presence of regulations ensures fair gaming.
Although thanks to the growing online casino industry in Canada and other countries, not all platforms are regulated locally, it is easier to follow up with casinos that don't adhere to the regulations. You can access a review of Canada online casino options before choosing a gambling platform or leave feedback of any to caution other players of misconduct or let them know about good deals. Thus, legalizing gambling allows the free flow of information that is crucial to the player experience.
Provides avenues to tackle addiction
One of the greatest concerns when it comes to gambling is that it poses an economic risk to the player. Several instances of gambling addictions have been reported, with some people losing their financial resources in a game. This idea of compulsive wagering elicits fear that legalizing gambling opens the society up for more cases.
In essence, this is false. While it might be influenced by access, the rate of gambling addiction is not necessarily dependent on whether the activity is legal or not. People will gamble, whether it is acceptable in the law or not.
Legalized gambling creates room for the creation and provision of resources to deal with addiction. Since gambling is deemed a common and acceptable activity in these developed countries, it is easier for gamblers to seek help when they feel they are overdoing it. Countries with legalized gambling often provide resources to help with addiction, including counseling services or avenues to self-regulate.
Designed by pch.vector / Freepik
You will find that some platforms that offer online casinos for real money and reviews on its also caution players on the dangers of irresponsible wagering. This is a requirement from regulatory bodies and indicates a casino's adherence to gambling laws. It helps ensure that while these casinos provide an avenue for you to enjoy your favorite games and make real money, they also ensure the player's well-being.
Safety and Security
Online gambling offers gamblers the choice to play for free or for real money. When you choose the latter, you will need to provide personal information, such as identification documents and addresses. At times, you might have to use your credit cards to fund your account.
Online casinos use encryption technology to protect your data from external access and fraudulent activity. Legalized gambling helps ensure that if you have an issue, complaint, or are suspicious of authorised access, you can follow up with the relevant authority.
Job Creation
The gaming industry has created over 1.8 million jobs worldwide. This number is from online and land-based casinos. Additionally, when it comes to the latter, the casinos' traffic seeps into other aspects of surrounding communities. This way, gambling has created jobs both within and without the industry.
While this isn't necessarily considered a form of job creation, some players graduate to professional gamblers, making the activity their source of income. This form of economic benefit has alleviated some from poverty and allows them to fend for their families.
Tourism
Cities such as Las Vegas, Atlanta, and Macau are known as gambling capitals of the world. They are not only homes to some of the best casinos, but also sort after travel destinations. Although these cities were initially or are best known for their standing in the gambling world, they have morphed into all-rounded experiences. They have luxury hotels, proximity to attractions, and resources for both leisure and business travelers.
Taxes
The US government made 43.61 billion dollars from casinos in 2019, while the Canadian government made $1.25 billion and the United Kingdom made £2.9 billion. These sums are from both online and land-based casinos. Legalizing gambling allows for economic growth through tax revenues.
Designed by vectorjuice / Freepik
As the industry continues to witness the growth of the online gambling market, there is an expected revenue increase.
Conclusion
While the good outweighs the bad, the latter is at times too significant to overlook. Some gamblers have lost massively. It is crucial to understand that, like every other thing, an individual's gambling experience has to do with a lot more than the legality or illegality.
When developed countries legalize gambling, they create avenues for both players to experience the perks of the activity with security assurance. Casinos are also protected.

Gaming Realms Signs Licensing Agreement with Pragmatic Play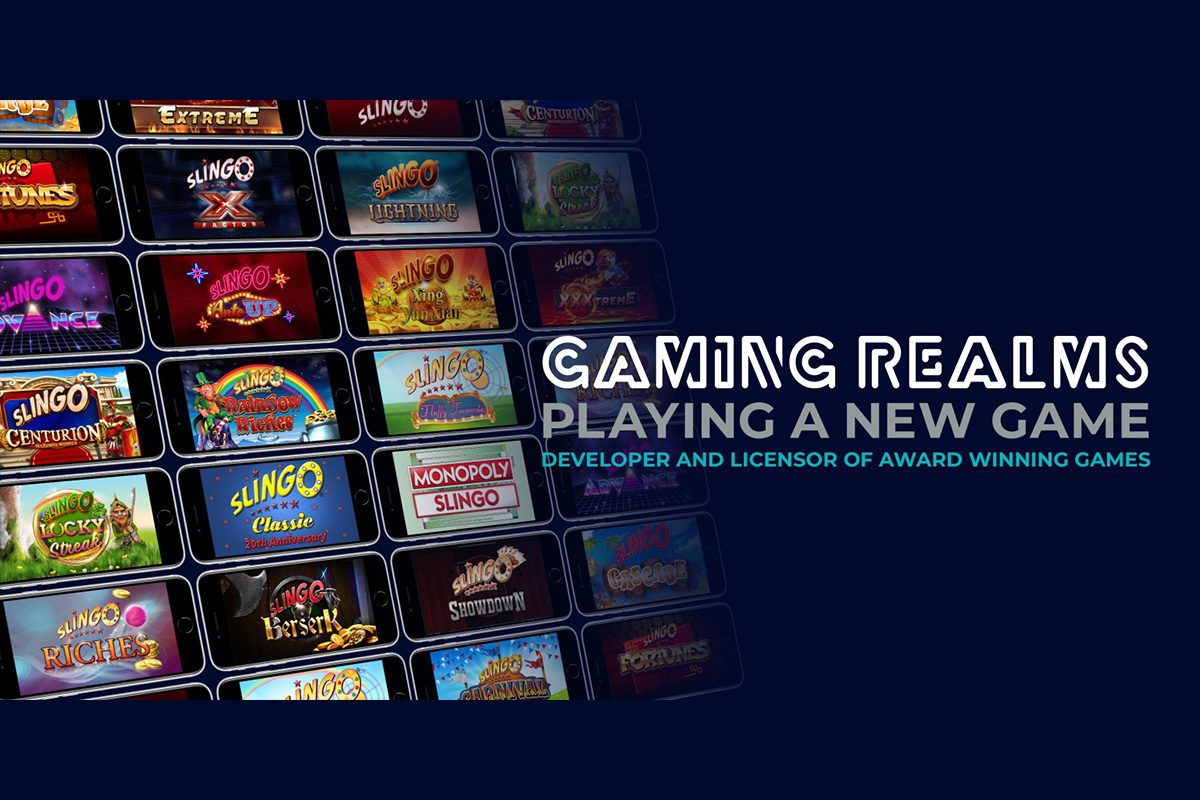 Reading Time:
< 1
minute
Gaming Realms has signed a licensing agreement with Pragmatic Play to produce Pragmatic Play-themed Slingo games.
Under the terms of the agreement, Gaming Realms is to license market-leading brands from Pragmatic Play's expansive game portfolio, including Sweet Bonanza and Wolf Gold, to create Slingo games.
Michael Buckley, executive chairman of Gaming Realms, said: "This licensing partnership with Pragmatic Play opens up a range of cross-sell benefits to both parties. The collaboration between two organisations with a key focus on content innovation in the digital space is truly exciting.
"Pragmatic Play creates engaging and immersive gaming content that fits perfectly with Slingo; we're hoping this announcement should excite both operators and players."
Yossi Barzely, chief business development officer at Pragmatic Play, said: "Creating memorable gaming experiences is a priority for us and Gaming Realms has an excellent reputation through its Slingo portfolio.
"We have an extremely positive feeling about the potential for Pragmatic Play-themed Slingo games and are eager to see this partnership realise its potential."
Betway and Surrey CCC announce partnership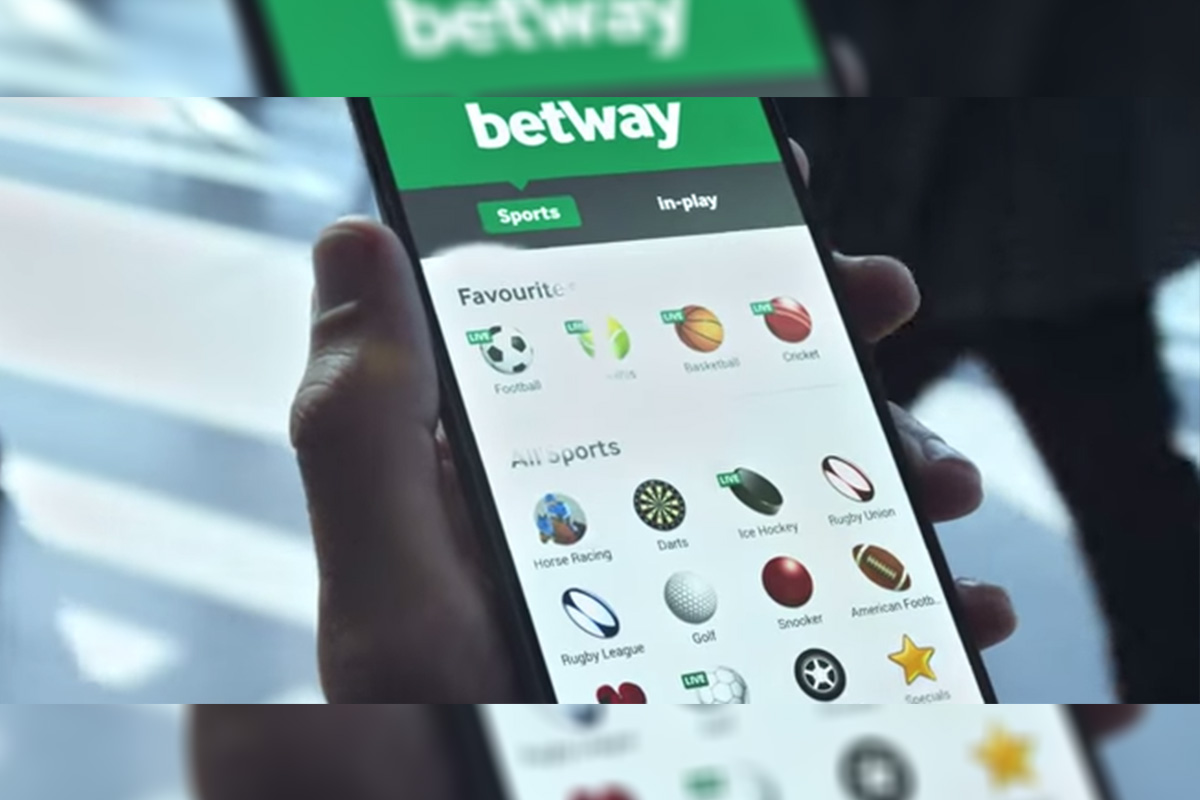 Reading Time:
2
minutes
Global online betting and gaming company Betway and Surrey County Cricket Club are proud to announce their new partnership agreement.
As one of the leading counties in English cricket, Surrey showcases some of the best international and English cricket talent at the globally renowned Kia Oval. Producing the likes of Rory Burns, Ollie Pope and Jason Roy, this announcement will see Betway gain access to Surrey CCC talent.
The agreement will also see venue branding at all domestic and international matches, as well as the bookmaker's logo on all Vitality T20 Blast shirts.
Joining Betway's impressive cricket portfolio which already includes Cricket South Africa, Cricket West Indies and Kevin Pietersen, this announcement solidifies the brand's status as the leading online bookmaker within cricket globally.
Anthony Werkman, CEO of Betway said: "We are extremely happy to be announcing our partnership with the Surrey County Cricket Club. It enforces our continued commitment to cricket and we can't wait to watch the team compete in the Vitality T20 Blast, LV= Insurance County Championship and Royal London One Day Cup."
Kevin Pietersen, Brand Ambassador for Betway said: "It's great to see Betway and my old county Surrey going into partnership. I had a great time at the Oval. The atmosphere there is fantastic and always helps to make the cricket an exciting spectacle.
"Surrey are competing for three different county titles, as well as hosting the fourth match of a blockbuster Test series between England and India. It looks set to be a memorable summer of cricket."
George Hampson, Head of Corporate Sales at Surrey County Cricket Club and The Kia Oval, said: "As we look forward to a hugely exciting season at The Kia Oval we're very happy to be partnering with Betway, one of the UK's most exciting and innovative betting companies."
Star Entertainment Submits Proposal to Merge with Crown Resorts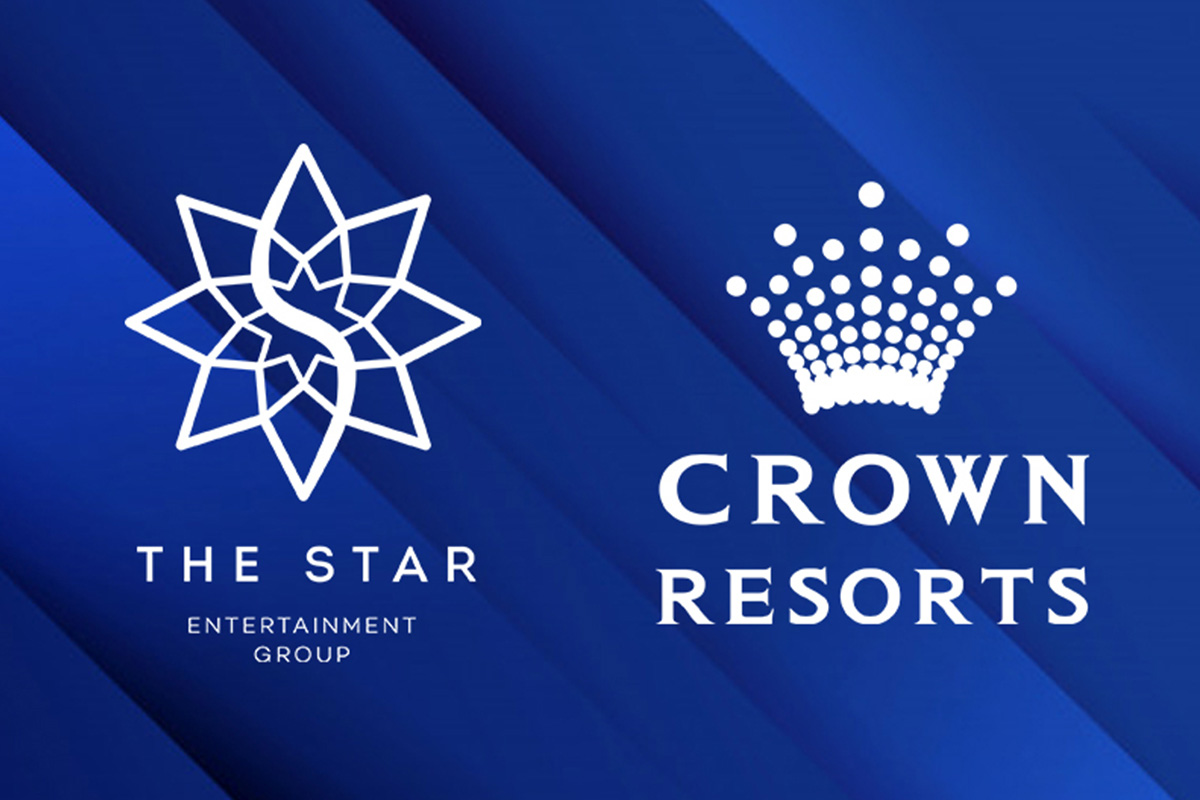 Reading Time:
2
minutes
Australia's Star Entertainment Group has submitted a conditional, non-binding, indicative proposal to merge with Crown Resorts.
According to details released via the ASX, the proposal values Crown's shares in excess of AU$14 per share – exceeding the value put forward by competing bids in recent weeks which value Crown at closer to AU$12 per share.
Those competing bids include a revised offer from American multinational private equity and hedge fund giant The Blackstone Group, received over the weekend, which increases its bid from an original AU$11.85 per share to AU$12.35 per share.
US global asset management firm Oaktree Capital Management L.P. has also proposed a AU$3 billion offer to acquire the 37% stake in Crown currently held by James Packer's Consolidated Press Holdings.
However, Star has outlined its case for a merger, with the offer representing a share exchange ratio of 2.68 The Star shares per Crown share with a cash alternative of AU$12.50 per Crown share for up to 25% of Crown's issued share capital.
"Based on recent trading values of The Star and the substantial value that would be unlocked by a merger, The Star estimates its pro forma share price to be more than AU$5 per share, implying potential value of the Scrip Consideration in excess of AU$14 per Crown share," it said.
The Star said it believes a merger represents a "compelling value proposition for all shareholders by creating a national tourism and entertainment leader with a world-class portfolio of integrated resorts with enhanced scale and geographic earnings diversification, significant balance sheet strength and free cash flow generation."
It would also allow for AU$150 million to AU$200 million in cost synergies per annum with an estimated net value of AU$2 billion.
"A merger of The Star and Crown would result in significant scale and diversification and unlock an estimated AU$2 billion in net value from synergies," Star Chairman John O'Neill said.
"With a portfolio of world-class properties across four states in Australia's most attractive and populated catchment areas and tourism hubs, the combined group would be a compelling investment proposition and one of the largest and most attractive integrated resort operators in the Asia Pacific region."
According to Star, a merger would also open the door for potential sale and leaseback opportunities on some of the group's enhanced property portfolio – leaving the door open for the likes of Blackstone and Oaktree to acquire assets in the future.
Crown said it has not yet formed a view on the merits of the proposal and will commence an assessment process on its merits.