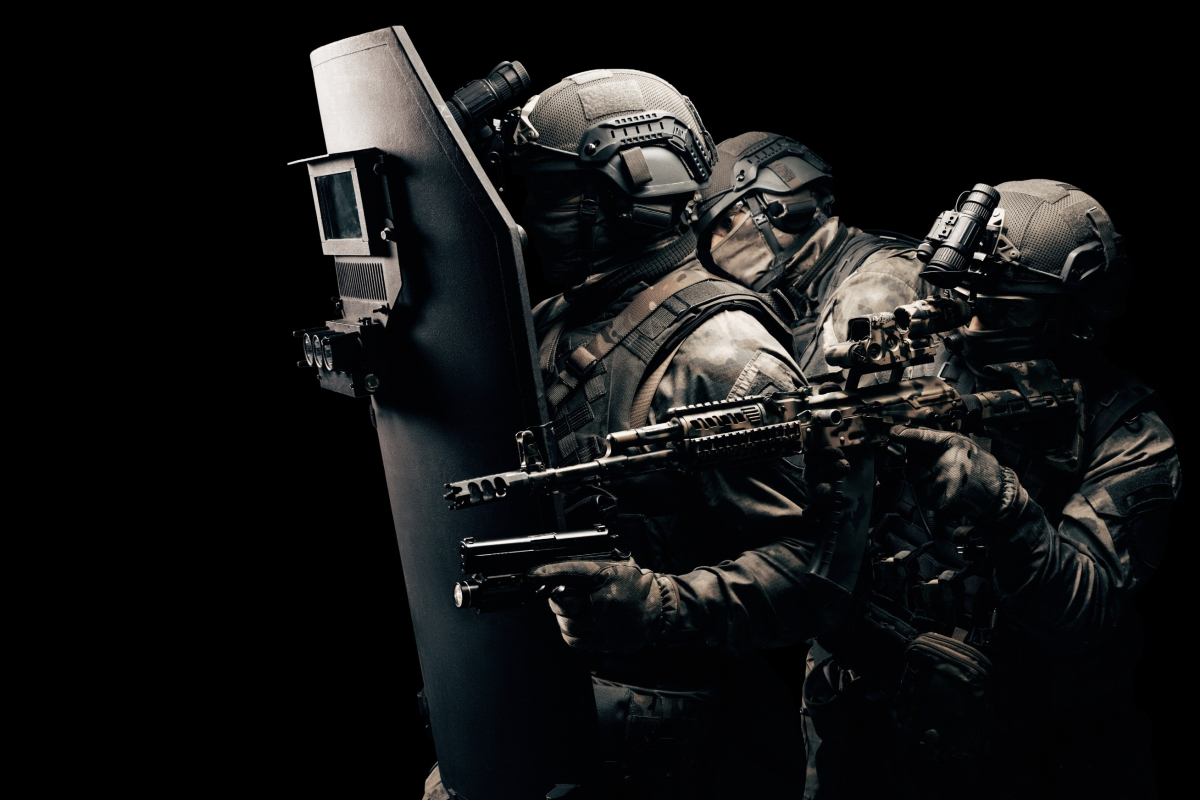 Reading Time:
2
minutes
Counter-Strike: Global Offensive (CS:GO) is a multiplayer first-person shooter video game developed by Hidden Path Entertainment and Valve Corporation. CS:GO betting works just like any sports betting and you can try it in various sports betting sites, including OlyBet. There are two teams: Team A and Team B and you can bet on several things such as:
which team will win the match

which team will win a certain map

which team will win a pistol round

number of maps team will win

number of kills the team will make
The most important thing in betting is not to predict teams that are winning all the time, but to find a team that can win more often when odds are against them. This can be difficult but an important task if you really want to become a successful esports gambler.
Bet types
There are four different ways to bet on CS:GO matches:
1. Pre-match settings
2. Live betting
3. Outright bets
4. Fantasy bets
Pre-Match Betting
In this betting type you are basically betting on a match-winner. In addition, a lot of esports bookmakers focused on CS:GO are providing their bettors with tons of special bets. These are the most popular ones:
map handicap

will there be overtime

total rounds (including overtime)

odd/even rounds

pistol round winner

round handicap

correct score

Team 1/2 to win at least one map
Live Betting
Live betting is basically you placing a bet on a match that is played live. Back in late 2017 and early 2018, live betting on CS:GO was virtually impossible. Starting 2019, a lot of strong CS:GO bookmakers, including OlyBet, stepped up with their game and now we can finally and fully enjoy CS:GO live betting.
Outright Betting
This is the latest addition to the types of CS:GO betting. This is basically a bet placed on a tournament winner. Some state this is definitely the most exciting and the most fun betting section on the market.
Fantasy Betting
Even though this may not be the most popular CS:GO betting method at the moment, it is definitely the most entertaining one. In CS:GO fantasy, you will basically create your ideal team. This means that you will need 5 players. However, there is a catch. In most cases, you will be limited by the salary cap, so you will not be able to have five-star players on your roster. This means that you will simply have to find a perfect balance or a player that will over-perform.

Team Vitality unveils partnership with Garmin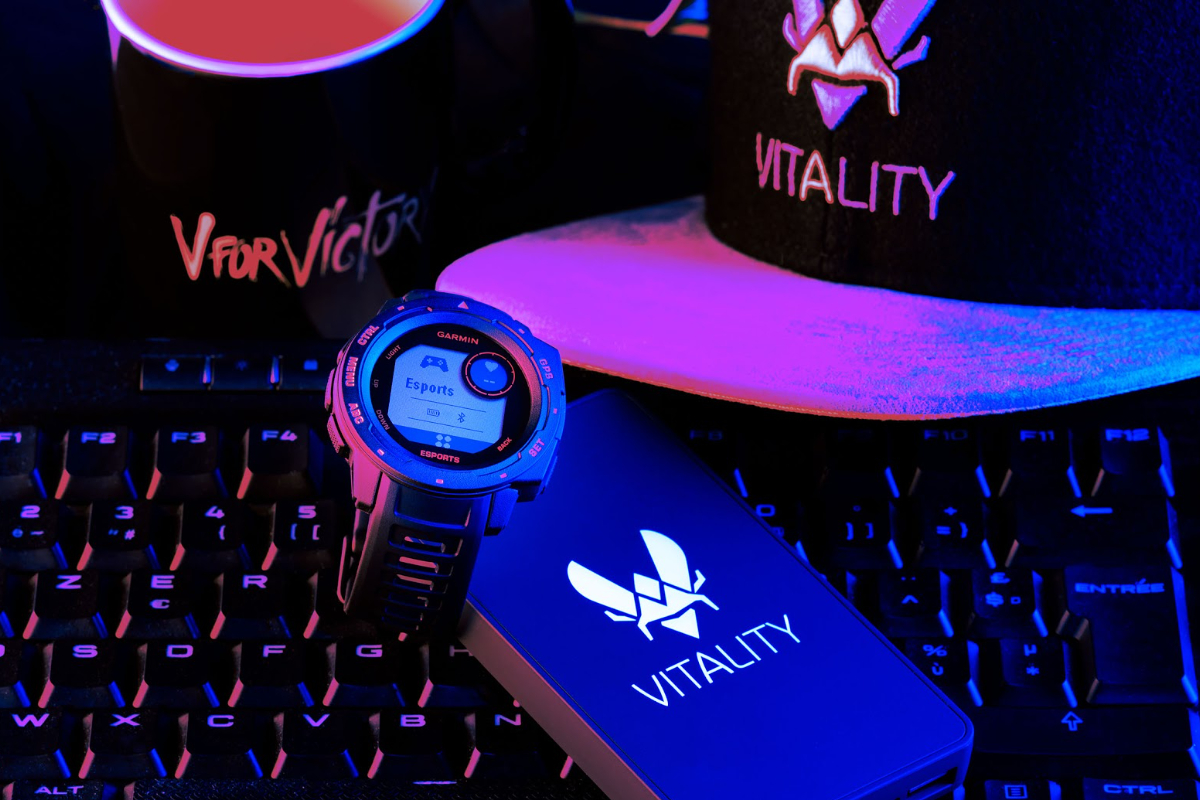 Reading Time:
3
minutes
The organisation will utilise its experience competing at the highest level of competition to help the watchmaker take its Instinct® Esports Edition to the next level 
Leading global esports organisation Team Vitality is pleased to announce a partnership with the world leader in the connected watch market, Garmin. The partnership will see Garmin supply Team Vitality with its model dedicated to gamers, the Instinct® Esports Edition as the two brands work closely together in R&D to further develop the product.
The Instinct® Esports Edition is based on Garmin's health and sports technologies, and comprises a specific function dedicated to the analysis of biometric data during the game. The watch analyses and displays, for example, the user's heart rate and stress level, together with the time and a game timer. Whether it be during the players' physical preparation or during their games, the watch is fully in line with the team's new ambitions.
Garmin sat down with Nicolas Maurer, CEO of Team Vitality to discuss the collaboration and the organisation's approach to the partnership.
"The idea of creating a watch dedicated to gamers is really ingenious," comments Nicolas Maurer, CEO of Team Vitality. "First, because it did not exist in the esports microcosm, unlike many other sports that have had their own connected watch for a long time. Then, because it will be exciting to follow the evolution and progress of this innovative product. There is so much to create around this watch…" A product stamped 'Team Vitality' for example? "Yes, why not! We already have some experience with branded products. It went very well with adidas. It is following the course of our history…"
Team Vitality did not hesitate to join forces with the American equipment manufacturer. First, due to its legitimacy and  investment in the gaming industry  as a technology expert. Then, because Garmin has "a cautious and considerate approach". "Everyone has their own speciality. Garmin is a technological brand with talented R&D teams. For our part, our knowledge stems from practice and we have very experienced professional players, who have very specific and different expectations depending on the games. Esports is protean, let us not forget about that!"
For the time being, the Garmin and Team Vitality teams have already started brainstorming. The equipment manufacturer is reflecting on how best to work with Team Vitality and what future improvements can be made to the watch to help professional players perform even better. Team Vitality sees this as an opportunity to be challenged. "We are ultra-stimulated," explains Nicolas Maurer. "We have to take a different look at the discipline. Innovation has always been part of our DNA. But this time we feel even more involved, boosted by this partnership, which aims to develop the best possible product and meet the expectations of all audiences, both professionals and amateurs."
"Garmin's approach is very sound," says the CEO. "The equipment manufacturer is entering the esports market with caution and humility. Garmin is presenting a first product, which will likely need to be improved. It is then up to us to share our expertise with them. The partnership was, in fact, concluded with that in mind: in a logic of R&D, expertise and exchange."
At the present time, it is difficult to know which of the functions included in the connected watch will appeal most to Team Vitality's professional players. "We can imagine that in games like Counter-Strike or League of Legends, the watch can be used in the key moments of the game and provide additional information or DATA, allowing players to make the right decisions at the right time. It is important to remember that esports is based on two essential principles: decision-making and mechanical execution. These choices are made in record time, when every second counts. This is where the watch will have a role to play."
LeoVegas publishes prospectus and applies for admission to trading of unsecured bonds on Nasdaq Stockholm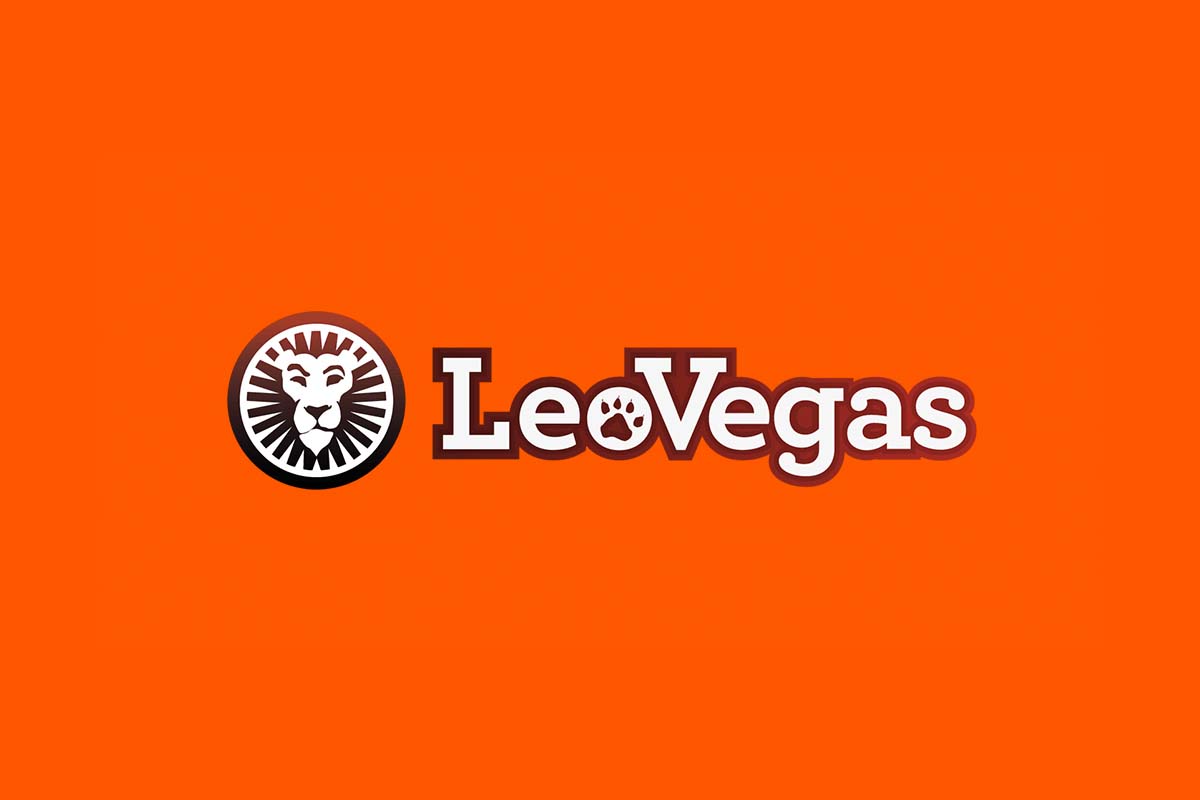 Reading Time:
< 1
minute
On 10 December 2020, LeoVegas AB (publ) ("LeoVegas") issued unsecured bonds with ISIN: SE0015242854 in an amount of SEK 500 million within a framework of SEK 800 million (the "Bonds").
The Bonds have a tenor of 3 years and a floating interest rate of 3 months STIBOR + 550 basis points.
Pursuant to the terms and conditions for the Bonds, LeoVegas has undertaken to apply for admission to trading of the Bonds at the Corporate Bond List of Nasdaq Stockholm. For this purpose, the company has prepared a listing prospectus which today has been approved by the Swedish Financial Supervisory Authority (Sw. Finansinspektionen). The prospectus is available at the company's website www.leovegasgroup.com under Investor Relations and at the Swedish Financial Supervisory Authority's website www.fi.se.
The first day of trading of the Bonds will be the 25th January 2021.
Opera buys owner of GameMaker and starts a Gaming division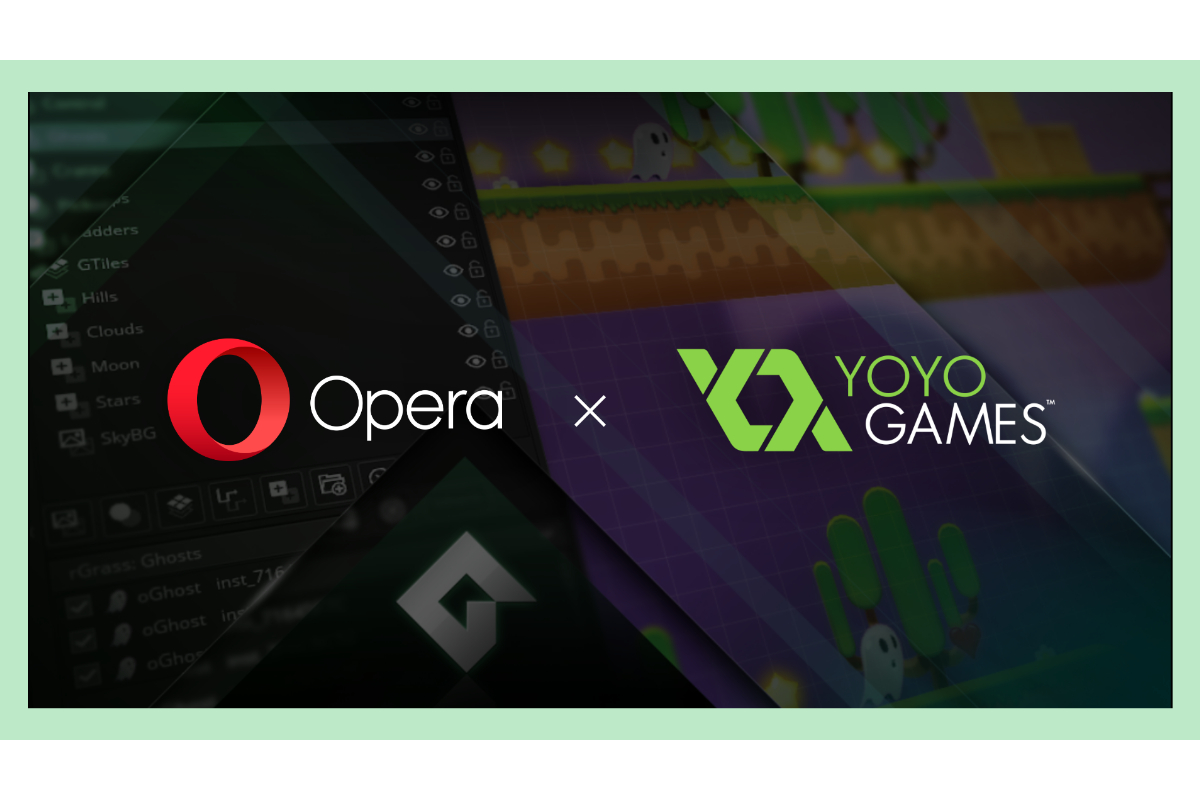 Reading Time:
3
minutes
Opera, the browser developer and consumer internet brand, announced its acquisition of YoYo Games, creator of the world's leading 2D game engine, GameMaker Studio 2, for approximately $10 million. The tuck-in acquisition represents the second building block in the foundation of Opera Gaming, a new division within Opera with global ambitions and follows the creation and rapid growth of Opera's innovative Opera GX browser, the world's first browser built specifically for gamers.
Krystian Kolondra, EVP Browsers at Opera, said: "With Opera GX, Opera had adapted its proven, innovative browser tech platform to dramatically expand its footprint in gaming. We're at the brink of a shift, when more and more people start not only playing, but also creating and publishing games. GameMaker Studio2 is best-in-class game development software, and lowers the barrier to entry for anyone to start making their games and offer them across a wide range of web-supported platforms, from PCs, to, mobile iOS/Android devices, to consoles.
Annette De Freitas, Head of Business Development & Strategic Partnerships, Opera Gaming, added: "Gaming is a growth area for Opera and the acquisition of YoYo Games reflects significant, sustained momentum across both of our businesses over the past year. Our new Opera GX browser hit 7 million MAUs in December, 2020, up 350% year over year, while YoYo Games' GameMaker engine achieved 400K new registered creators in 2020. We're tremendously excited by the opportunities the combination creates not only for our combined users, but also for the expansion of Opera's gaming community."
Stuart Poole, GM at YoYo Games who will remain with the business alongside technical lead Russell Kay stated, "For over twenty years, the vision behind the GameMaker engine was to not just create more games, but expand development within and beyond the game studio. We think the transaction with Opera – whose products are known, trusted and used worldwide by millions of people every month- represents a massive opportunity to accelerate fulfilment of that founding vision, during a period of exceptional growth for both companies."
"We are very excited to start working with the team at YoYo Games," said Krystian Kolondra, EVP Browsers at Opera. "We see the Game Maker Studio platform as being an ideal acquisition to complement our global ambitions in gaming, and to help drive awareness and traffic to our Opera GX gaming browser."
Opera GX, YoYo Games and GameMaker will unite under Opera Gaming, focusing on innovating across the gaming, game development, and browser experience. "We look forward to further growing Opera GX and driving the growth of GameMaker as part of a broader ecosystem, making it more accessible to novice users and developing it into the world's leading 2D game engine used by commercial studios," continued Krystian Kolondra. "Opera Gaming will be focusing on accelerating the growth of this emerging ecosystem, combining the 7+ million highly engaged gamers using Opera GX with millions of GameMaker creators. We are also thrilled to continue realizing synergies between YoYo Games' products and Opera GX."
GameMakerStudio is an integrated game development software, performance-tuned 2/2.5D engine that fuels many games, including multi-million hits like Risk of Rain, Undertale, or Hyper Light Drifter on an extensive range of mainstream platforms. Starting to build games with Game Maker Studio requires little to zero coding skills. Due to its extensive functionalities and ease of use Game Maker Studio lowers the barriers to entry and empowers a variety of creative people to make their games come alive and share them with the world.
Kolondra explained further: "Performance is essential to even 2D gaming, and sustaining that performance across mobile devices and laptops as well as variable bandwidth and connectivity requires thinking outside of traditional application silos. The line between building good games and good browsers has been eroding for years – with gaming interactivity across internet connections ramping up and browsers growing more multi-function and sophisticated. Traditionally the two types of technology compete for hardware and bandwidth resources. But as Opera GX proved, there was a better way to address that competition and improve the experience across both functionalities. YoYo Games' team, development expertise and studio relationships lay the groundwork for turning the Opera GX vertical into a new kind of horizontal. This horizontal opportunity is why we're building Opera Gaming and its infrastructure – so that we can further integrate gaming and browsing in ways beneficial to both in terms of not only monetization, but also experience."