NetBet Introduces Live Dealer Games From Pragmatic Play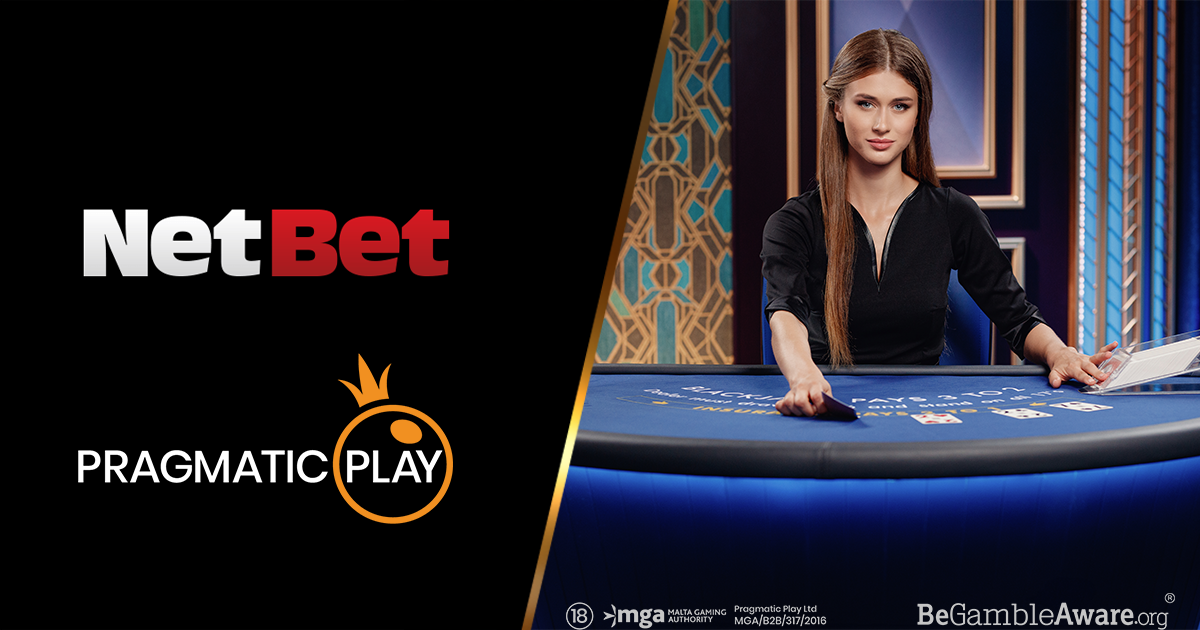 Reading Time:
< 1
minute
NetBet's extensive range of casino games is expanding to include new Live Dealer titles from renowned provider Pragmatic Play, who already has a well-established relationship with NetBet Casino.
The NetBet family of providers is always evolving to include the most popular and innovative new games as well as introducing fresh new talent to their various international markets. Pragmatic Play's reputation precedes them as a leading provider in the casino gaming industry, and their Live Dealer games offer the state-of-the-art graphics and feature-rich design NetBet is known for.
NetBet's popular Live Casino section offers players a wide selection of mobile-responsive Vegas-style games played in real time with virtual dealers. This means players can enjoy the excitement of a casino 24/7 from the comfort of their home or while on the move, and the library is always being updated with new titles.
Claudia Georgevici, PR Manager at NetBet, said: "Pragmatic Play's games have been a mainstay in our library for a long time, so we're thrilled to now offer the best of their Live Dealer games in our Live Casino, and we're sure our customers will appreciate them".
Albert Pesca, Head of Account Management at Pragmatic Play, said: "We can't wait to see how our Live Casino games perform with NetBet. Our partnership with them is a well-rooted one, with Pragmatic Play's slots already present in their offering. We're more than excited to see that operators choose multiple verticals from us, contributing to our goal of becoming the one-stop-shop for the iGaming market."
This development further cements NetBet's reputation as a diverse and ever-evolving online casino than refuses to rest on its laurels.

Turn Up The Volume with the new Play'n GO HammerFall Slot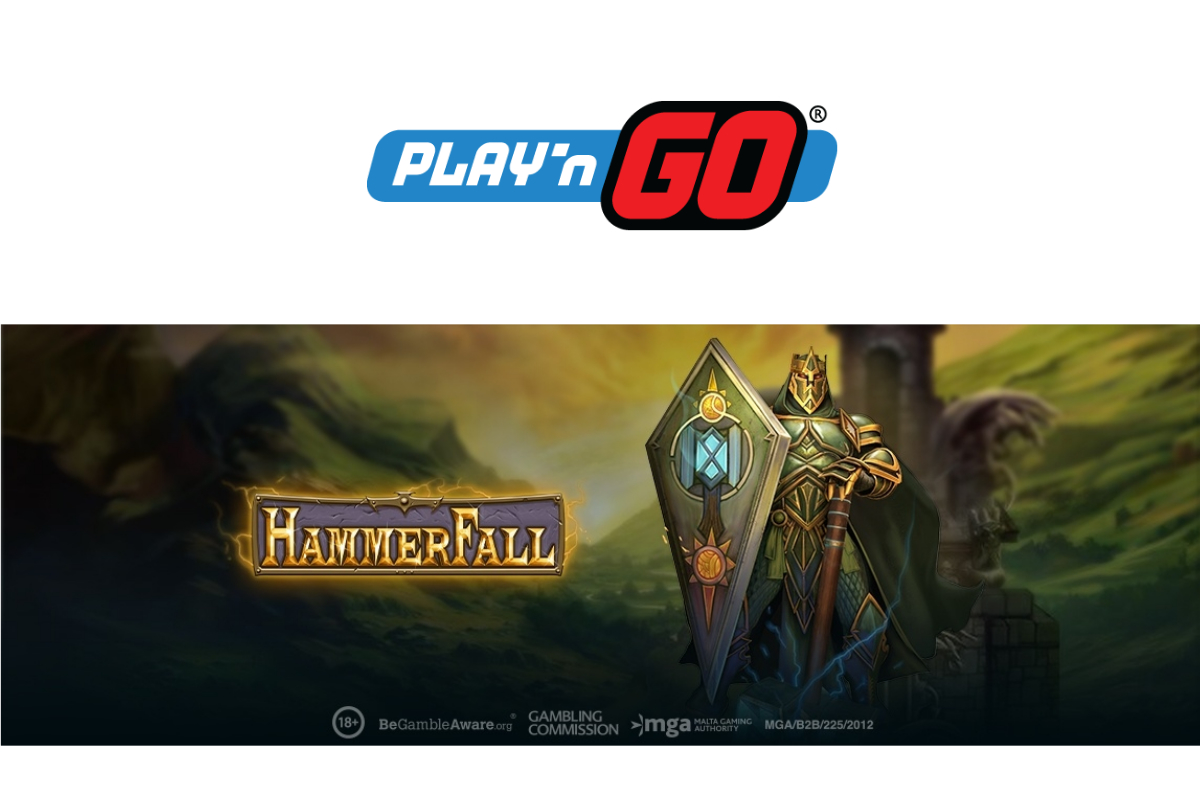 Reading Time:
2
minutes
Play'n GO has teamed up with a legendary Swedish rock band for their latest release, HammerFall, out today. 
HammerFall is based around the group of the same name, one of the most successful power metal bands in Europe, responsible for popularising and defining the sound of the genre alongside other bands like Helloween and Iron Maiden in the '80s.
While the game is a music slot, it mixes this element with a fantasy theme, broadening its appeal in the market. The story is based around HammerFall's mascot, Hector the Paladin, as he aids players in a battle to victory and fortune, all set to the soundtrack of some of the band's biggest hits.
HammerFall is packed with an array of exciting highlights, not least the song features that are activated by filling the charge meter and each takes the player to a different world within the game. Each one is based on a HammerFall track, and there's also an opportunity to trigger the Hammer High Overcharge and experience all three song features in succession!
Since launching their series of music slots in 2018, Play'n GO has partnered with several renowned names in the world of rock, including Saxon, Twisted Sister and Testament. Each game has captured the tone and feel of its respective band, not only in its artwork but its gameplay and bonus features, something CEO Johan Törnqvist believes is very important to create the best game:
"Our music slots are a representation of ourselves and the band's they feature. We don't want to slap a few songs onto an average slot and call it a day; that's not the way we work.
We work with the bands to capture their persona and make sure that the gameplay matches their style and their music, giving a well-rounded gaming experience to players, and it's working."
HammerFall is out now.
Antstream Arcade accelerates expansion with hire of games industry veteran Mike Rouse to support growth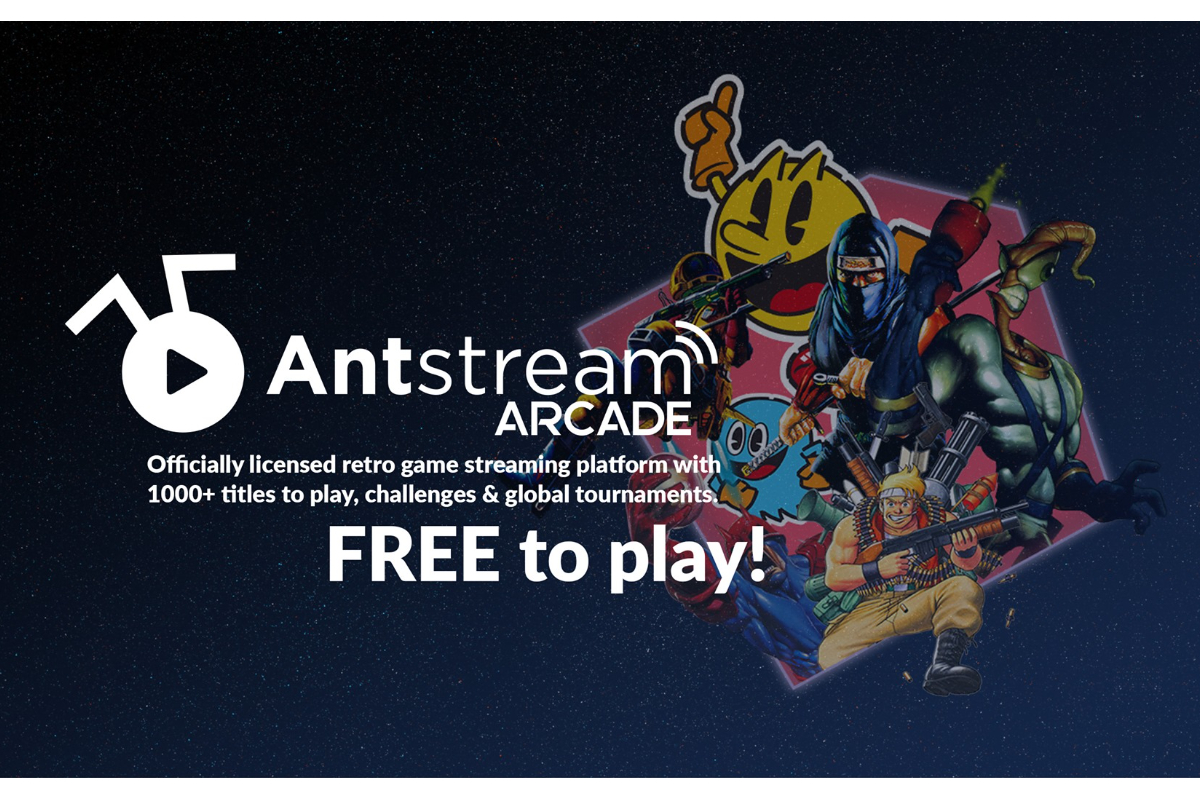 Reading Time:
2
minutes
Appointment comes at a time of record growth for the business
Leading video game streaming platform Antstream Arcade has expanded its internal studio team with games industry veteran Mike Rouse joining to lead its production team and help build out its internal studio. This move comes during a period of record user growth for the company following its establishment as the world's first free-to-play game streaming platform.
Mike joins Antstream from 2K's Brighton based Hangar 13, where he was Head of Production and responsible for developing and co-ordinating strategy across the studio's four global locations and 400 employees.
Mike has over 20 years' experience in the games industry, with a career that includes key roles at Microsoft as Studio Director overseeing the incubation and development of Microsoft Hololens and its future tech studio, and at Sony as Dev Director creating the PSN Trophy system and several AAA Titles. He brings this extensive experience in pushing the boundaries of how players interact with games to his new role at Antstream Arcade, as it continues to expand its offering.
Mike Rouse said: "As a lifelong fan of what we now have to call "vintage" games, working at Antstream Arcade represents the perfect combination of my passion for retro gaming and changing how players interact with games themselves. I think it is very likely that we are nearing the end of physical consoles – with physical media losing relevance to the rise of cloud-based gaming, it is all but inevitable. As the first company to successfully launch a free-to-play platform with thousands of games, Antstream is well placed to be at the forefront of this change."
Steve Cottam, CEO of Antstream said: "Between our new licensing partnerships with the likes of Disney and Bandai, and our decision to adopt a free-to-play model, we're in a period of immense change here at Antstream. Bringing on someone with Mike's expertise and experience in altering how people play games is a huge boost for us as video game streaming continues to drive the game industry forward as a whole. We look forward to working with him in taking our library of iconic video games to the biggest audience possible."
Mike's love of retro gaming is on full display on his Retro Gamer Boy YouTube channel, where he posts weekly unique videos delving into his own extensive retro gaming collection, and discussing the best retro games and consoles ever made. His retro gaming goal is to collect every SEGA Megadrive game, with only a few notable holdouts like Pirates of Darkwater standing between him and the holy grail of completionism.
Ready… Set… BOOM! Maker of Hill Climb Racing rolls out multiplayer karting game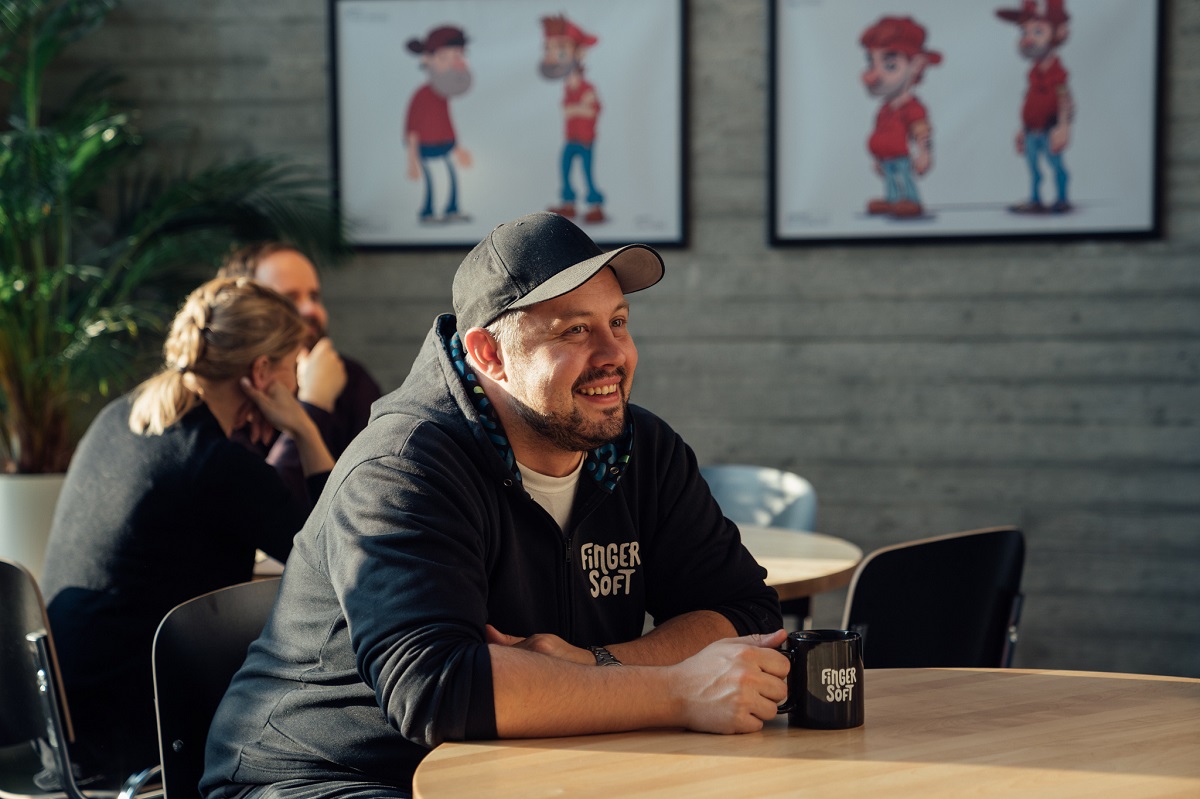 Reading Time:
2
minutes
Fingersoft, the Finnish company behind the popular Hill Climb Racing games presents Boom Karts: a fast-paced online multiplayer PVP karting game. The game was developed in partnership with another Finnish game studio, Zaibatsu Interactive.
Boom Karts is a free-to-play mobile game now globally available on Android via Google Play. The iOS version is expected to come out to the App Store later.
In the new Boom Karts game speed is the goal. The players' aim is to beat the opponents to the podium, not just by racing but also by using gadgets obtained along the way. The online multiplayer game can be played against friends or other players. As the game progresses, the players can upgrade, modify and equip their vehicles and avatars with items earned through gameplay.
"We set out to create a game that has the potential to become 'the best in class'. We wanted to develop a fun karting game with racing in focus, with a very short time from app launch to racing against other players. Boom Karts has tight controls and the drift boost mechanic is intuitive and easy to learn. You can customize your character with whatever style you like, from plain to hilarious, and each kart has its own unique feel, also depending on selected parts," Fingersoft Producer Daniel Fischer explains.
"The development process has been very transparent and we worked closely with Fingersoft throughout the entire process. Both of us understood that this ensures the best final outcome", tells Jussi Ultima, the CEO of Zaibatsu Interactive. "We have great expectations: last year's Rambo: Last Click was a newsworthy production, but Boom Karts is aiming even higher when it comes to the amount of players. Very often the discussion on Finnish game industry concentrates on investor-funded companies based in the Helsinki metropolitan area, but this co-production is a great reminder that we have top game development know-how all around."