Green Jade launches Casino Blocks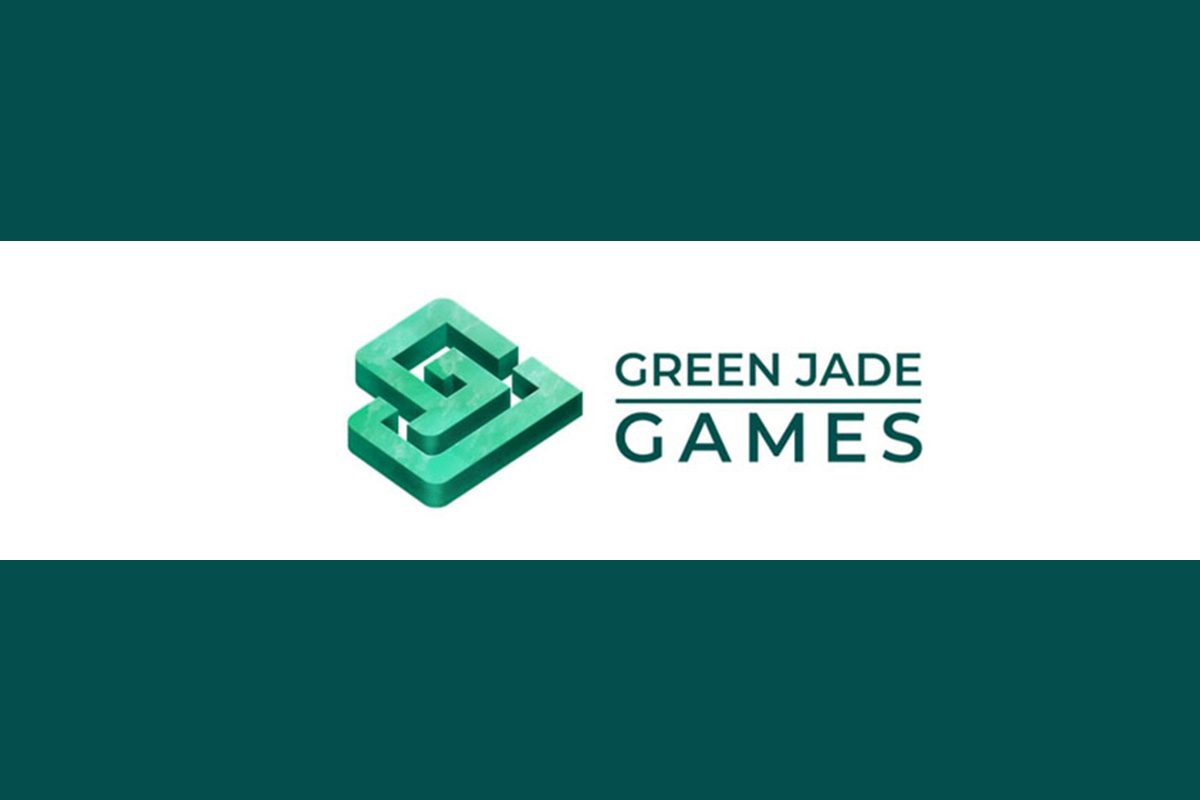 Reading Time:
2
minutes
Arcade-skill game pioneers release follow up to hit Jade Puzzle that allow players to bet on every single move they make during the game
Green Jade Games, the progressive and innovative casino game developer, has launched the latest title in its skill-based arcade game series, Casino Blocks.
Casino Blocks is based on Green Jade's flagship skill-based arcade game, Jade Puzzle, it is not, however, an upgrade on the original but rather a paradigm shift.
Casino Blocks will perform much more like a slot with the bet per move cadence Green Jade first introduced with its Candy Prize BIG (Bet In Game) title.
When playing Casino Blocks, players are given a random series of shapes which they must fit into an 8×8 grid. Every shape they place is a bet with the opportunity for large wins in the base game.
The prize the player receives is determined by a random number generator. If there is a prize, a prize message is displayed and the prize is then credited to their balance.
There is also a mini slot bonus round that appears from time to time giving players the chance to ramp up their winnings through various multipliers.
Players earn points when they form a continuous line of eight cells, either vertical or horizontal, which then disappear from the board to free up more space.
Players are also given two "Power Ups" to help complete the game including a Rotation Power Up and an Exchange shape Power Up.
Each game starts with both power meters at full, with additional Power Ups rewarded when players earn 600 skill points and 750 skill points respectively.
Skill points are rewarded for how well the player performs during the game and for placing a shape, clearing lines, beating previous scores, rotating shapes, exchanging shapes and emptying the grid.
Once the player is unable to place any more shapes down on the grid, the game ends.
Mark Taffler at Green Jade Games, said: "We founded the business in order to change the industry.  We stand by that mission statement and we're extremely proud of Casino Blocks.
Jade Puzzle was and still is a huge success, however, as with every new concept we must adapt to the market forces.
We saw with Candy Prize and Candy Prize BIG that different markets react differently to these skill games.
Bet In Game is a feature we will now roll out on our skill games as it helps the game to engender itself to the existing player base, whilst attracting a new audience with its UX."

Entain Increases its Offer to Acquire Enlabs by 32.5%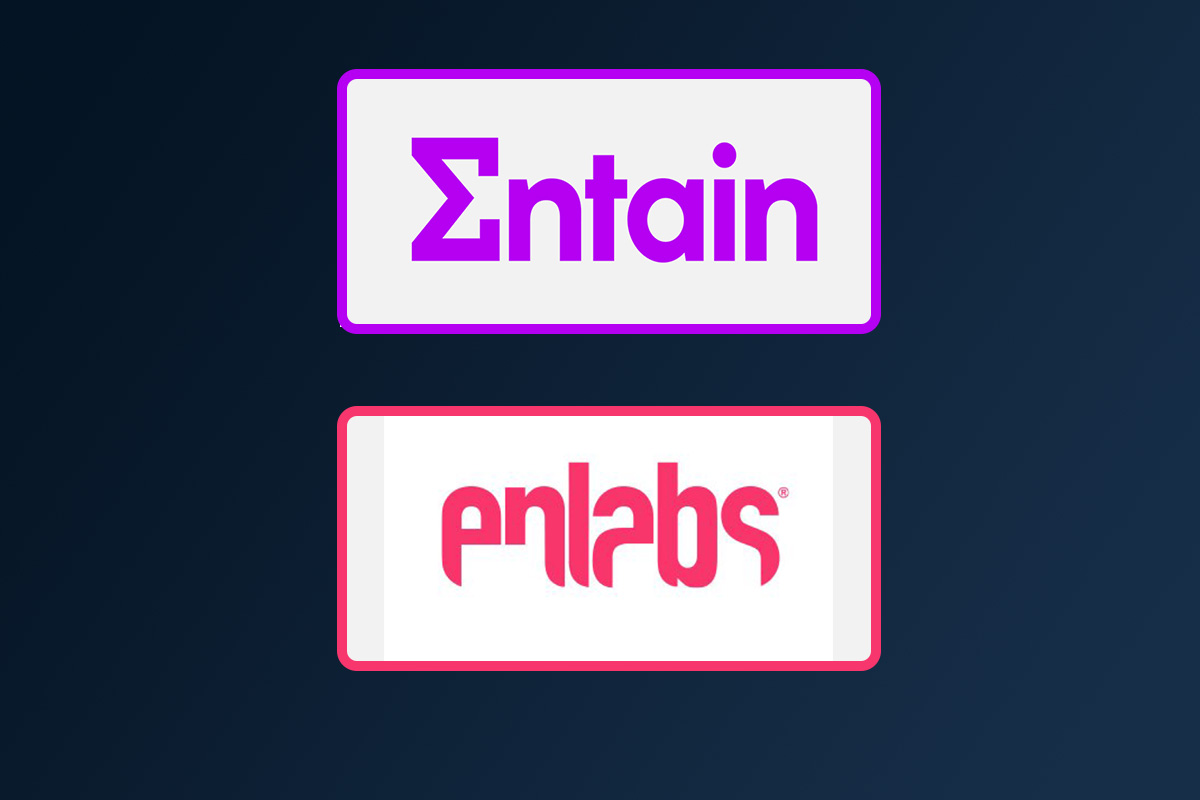 Reading Time:
< 1
minute
Entain has increased its offer to acquire Enlabs by 32.5%, from SEK 40 per share to SEK 53 per share. The increased offer price is final and will not be increased by Entain.
Rob Wood, CFO and deputy CEO of Entain, said: "As a world leader in sports betting and gaming entertainment, Entain's ambition is to revolutionise betting and gaming to create the most exciting and trusted entertainment for every customer.
In a highly competitive and regulated industry, where consolidation is a key theme, Entain is able to provide the scale and platform needed to further support Enlabs' long-term growth, and we firmly believe that Entain will be the best home for Enlabs, its employees and customers. Against this background, we have decided to make a final offer of SEK 53 to all shareholders, providing an opportunity to exit their investment at a very attractive valuation.
We are pleased that shareholders with around 51 per cent have now irrevocably agreed to accept the offer and would urge other shareholders to do the same by 18 March."
Netti-casino.biz is ready for a major relaunch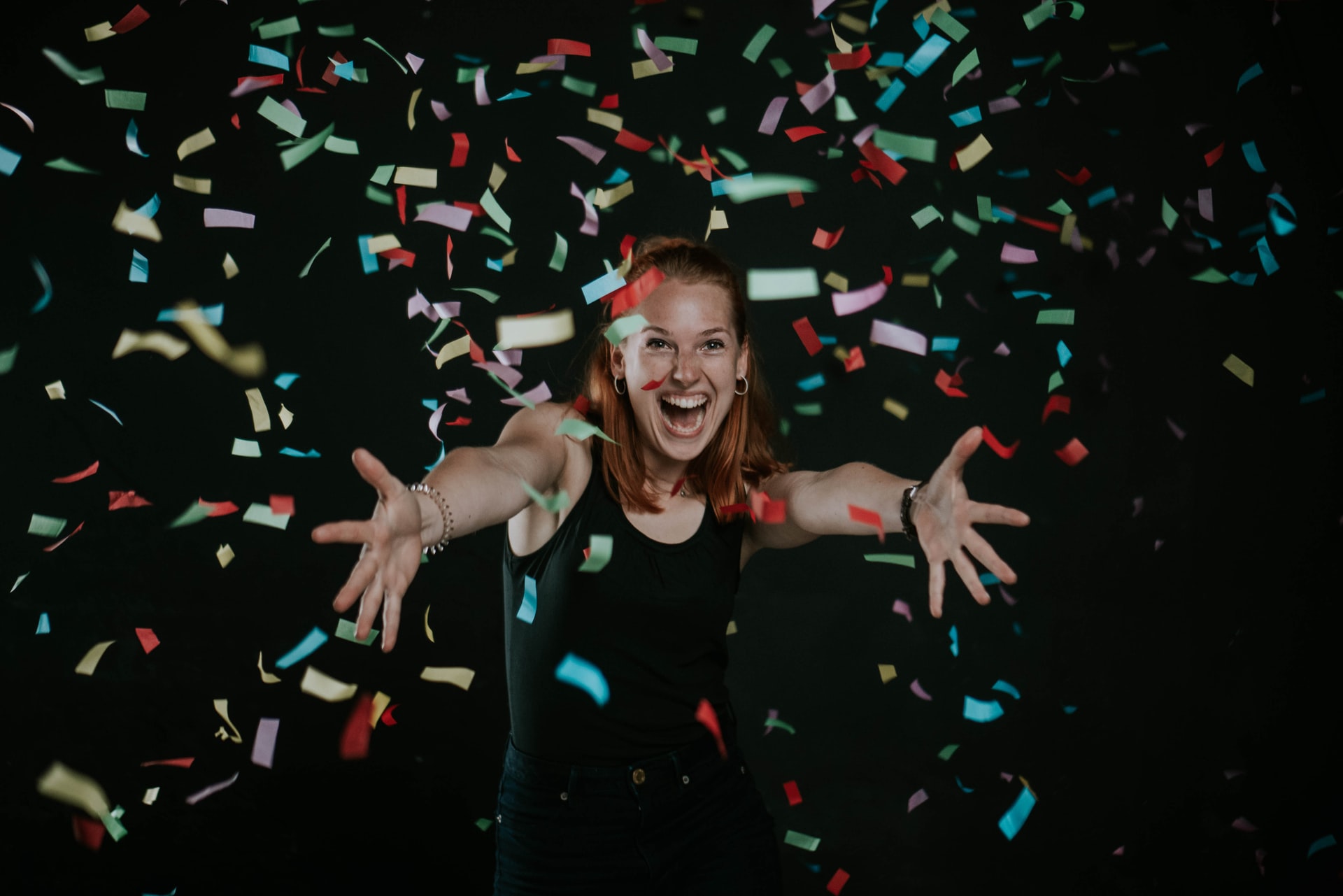 Reading Time:
4
minutes
Netti-casino.biz is ready for a major relaunch
Online gaming has been experiencing constant growth in recent years. Finns have been interested in gambling for decades before iGaming appeared on the Internet. Digitalization, on the other side, has created an environment that is conducive to online casinos, which is why there is such a broad range today. At first, it can be difficult to know which online platform to trust.
Netti-casino.biz is a project that has been relaunched in February 2021. It's aimed at making it easier for Finns to gamble by helping to find reliable online casinos in Finland. The revamped platform includes reviews of licensed casinos, their game portfolios, and bonuses. With the help of reviews, players can easily focus on the gameplay, as Netti-casino.biz does all the research work on behalf of the player. The project is aimed to become the number one guide in the Finnish online gambling niche providing trustworthy information about casinos.
Smoothness, ease of use, and reliability are the keywords that Netti-casino.biz treats as high priority and pursues through its operations. With the relaunch, Netti-casino.biz will attract both Finnish online casino novice players and old enthusiasts. There is already a myriad of different online casinos and sites listing games on offer, but Netti-casino.biz seeks to stand out by offering a simple and modern alternative. 
Beginners, in particular, can get started by studying a gaming guide available on the site. The guide provides comprehensive data about trusted gaming sites, as well as the games, bonuses, usability, payouts, and other relevant information. More experienced players can also find valuable information to help them develop in their gaming careers.
Gambling with modern tools
The Netti-casino.biz project stands out from other online casino guides with numerous innovative decisions. Special attention has been paid to the platform structure and functionality. The site covers all the relevant information about gambling – including lists of tax-free casinos. A summary of the games, bonuses, and gaming experiences available at casinos is also an important part of the guide. 
Netti-casino.biz website looks pleasant for the eye, as the project has focused on ease of use and clear structure. It is easy for the user to find all the information they need, from bonuses and payment methods to games, reviews, and customer service. As a high-quality mobile platform is an essential part of today, Netti-casino.biz has also been designed to work on every mobile device.
The site focuses on providing players with expert knowledge of the gambling aspects. Unlike some other sites, the reader can be confident that the professionals at Netti-casino.biz have done careful research. As a result, you can focus on playing without any worries. 
The site only lists reputable online casinos with all the necessary licenses. Netti-casino.biz does not accept casinos with incomplete licenses, even if they have other pros. In addition to this, casinos must also follow certain rules to ensure the safety of players. 
Lists of online casinos and players' reviews are always kept up-to-date. Overall, the project aspires to be a cutting-edge idea with the primary goal of safeguarding the player's gaming experience. This is ensured by delivering well-designed, up-to-date tools.
Find several online casinos on social media
To make it easier to find the site and help you get started, Netti-casino.biz has expanded its visibility on social media. The project includes Pinterest, YouTube, and Twitter accounts, among others, which reach out to player groups in a variety of ways. The theme of social media accounts is the same as the website – these are designed to offer an easy and reliable approach to online gaming. 
The difference is that social media content provides a summary or preview of a topic that can be then explored in more detail on a website. However, it is just as important as a communicator of information because social media is used by almost all, making it easier to reach the gaming community. Through a social network, an interested reader can also comment and contact experts easily and quickly.
The use of social media is very topical nowadays. Most even use some channels to see the latest news and updates or to find people and communities to follow. Through Netti-casino.biz's Twitter account, the reader can see, for example, summaries of the latest gambling news as well as an overview of popular casinos and games. It is also easy to link the games or sites in question to Twitter, making them available to the player at any time. 
YouTube, on the other hand, is a popular platform, especially among young adults. Our account provides visual information on, for example, the rules of the games, the different game formats, and the most popular online casinos at the moment. Also, the accumulation of bonuses may be easier to illustrate through video. 
Through Pinterest, the player gets a quick pictorial link to the desired page.
Cooperation is a prerequisite for continuous development
The Netti-casino.biz project will keep on developing and striving to secure the gaming experience of Finnish players by offering reviews based on expert research. The project is always continuing its development to reach its goal of becoming the number one online guide in Finland. The project was initiated by ScanTeam.pro, who in addition to Netti-casino.biz work with several other Scandinavian projects. 
The experts in ScanTeam.pro, who supported the project, specialize in online gambling. ScanTeam.pro's website https://scanteam.pro/ provides more information about the company, but an essential part of the company's operations is the partnership between sites that deal with online gambling. ScanTeam.pro has previously been involved in international projects related to, among other things, reviews written by players and articles about online casino offerings.
The  Netti-casino.biz project thus started under the support of ScanTeam.pro. High-quality cooperation resulted in the development of the site's technologies and main features. Gambling is one of the most common online pastimes, and since the stakes are high, ensuring the game's safety and smooth operation is critical. Websites and games are also constantly changing, which is why Netti-casino.biz continues developing to keep players up to date. 
ScanTeam.pro will publish a list of other launched projects shortly, including Netti-casino.biz. Since games and entertainment are such an integral part of people's lives, experts who are passionate about the subject make their information accessible to players. In the future, players won't have to waste their time browsing through the sites and trying to distinguish between different casinos. They can enter the world of high-quality and safe gaming under the guidance of Netti-casino.biz.
2 by 2 Gaming signs up Leander for further games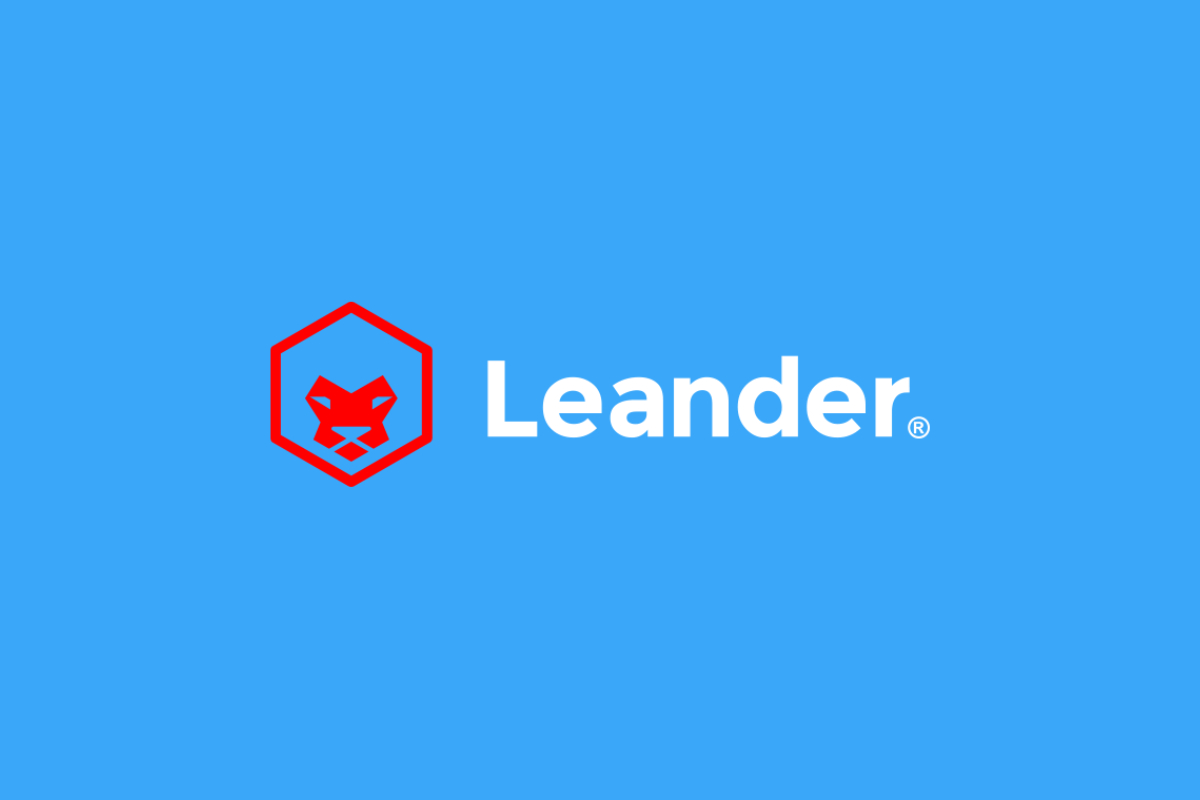 Reading Time:
< 1
minute
Existing relationship extended with additional games deal
Leander Games is delighted to announce that longstanding partner 2 By 2 Gaming has signed up to develop a further 7 games on the LeGa platform.
2 by 2 Gaming will build the games for distribution via Leander's LeGa aggregation platform.
The new games will extend the development relationship between the two which already sees 2 by 2 Gaming providing 19 games to the Leander platform including Giant Riches, Wolfheart, Pinocchio's Fortune, Spell of Odin to name a few.
"We're really pleased that the Leander aggregation platform will be enhanced by the new games from 2 by 2," said Steven Matsell, CEO at Leander Games.
"The faith 2 by 2 Gaming has shown in our platform is much appreciated and we look forward to continuing our close relationship in the future."
New roster
"We have enjoyed a fruitful relationship with Leander for a while now and we know that the games we produce have proved popular with their clients," said Shridhar Joshi, CEO at 2 by 2 Gaming.
"We are excited to be able to given the opportunity to supply an even broader selection of top-quality games under this extended relationship."
The new set of games will start to become available to Leander's customers in April.