Green Jade Games names Mattias Lindahl as Head of Development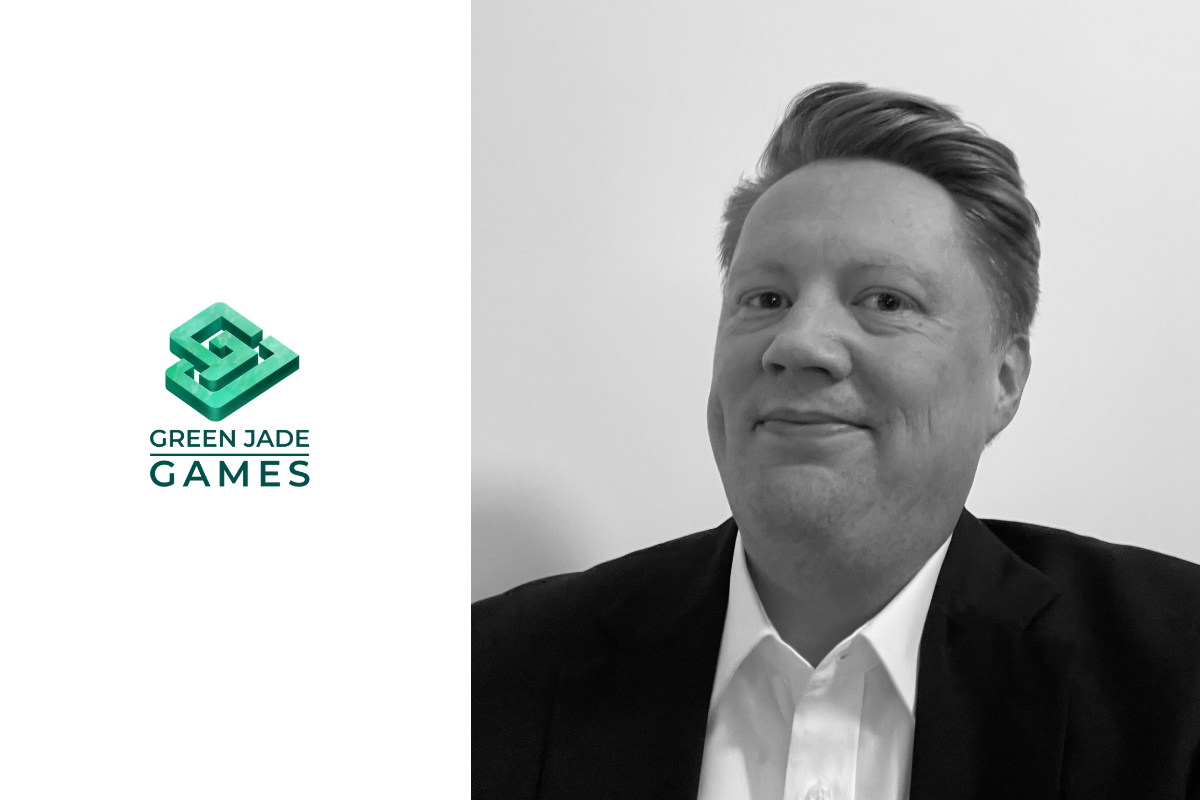 Reading Time:
< 1
minute
Former ComeOn software architect joins innovative studio ahead of full lobby launch of its innovative skill-based arcade games
Green Jade Games, the developer of thrilling skill-based arcade games, has strengthened its technical prowess with the appointment of Mattias Lindahl as Head of Development.
Mattias, who joins from operator giant ComeOn Group where he was a Solutions Architect, will strengthen the studio's technological capabilities and organisation. With years spent at Mr Green and William Hill, his positive impact on people, platform and product ensures he joins Green Jade with a wealth of experience at a critical time.
Mattias has also worked for Evoke Gaming as Head of Development prior to the company being acquired by Mr Green.
His appointment comes at a time when Green Jade Games is gearing up for the hotly anticipated full lobby launch of its suite of skill-based arcade games.
Dirk Camilleri, Chief Product & Technology Office at Green Jade Games, said: "We are thrilled to have Mattias on board. He will bring a wealth of industry experience and a focus on execution.
"His experience comes at a pivotal time as we go to the market with an innovative and game-changing product. I really look forward to the incredible games and experiences we will build together."
Mattias Lindahl, Head of Development at Green Jade Games, added: "I am super excited to join this extraordinary team and bring my experience to the table. It's a great product that Green Jade is offering, and I know it has a bright future in the iGaming Industry with the company."
A unique World Cup – on and off the pitch!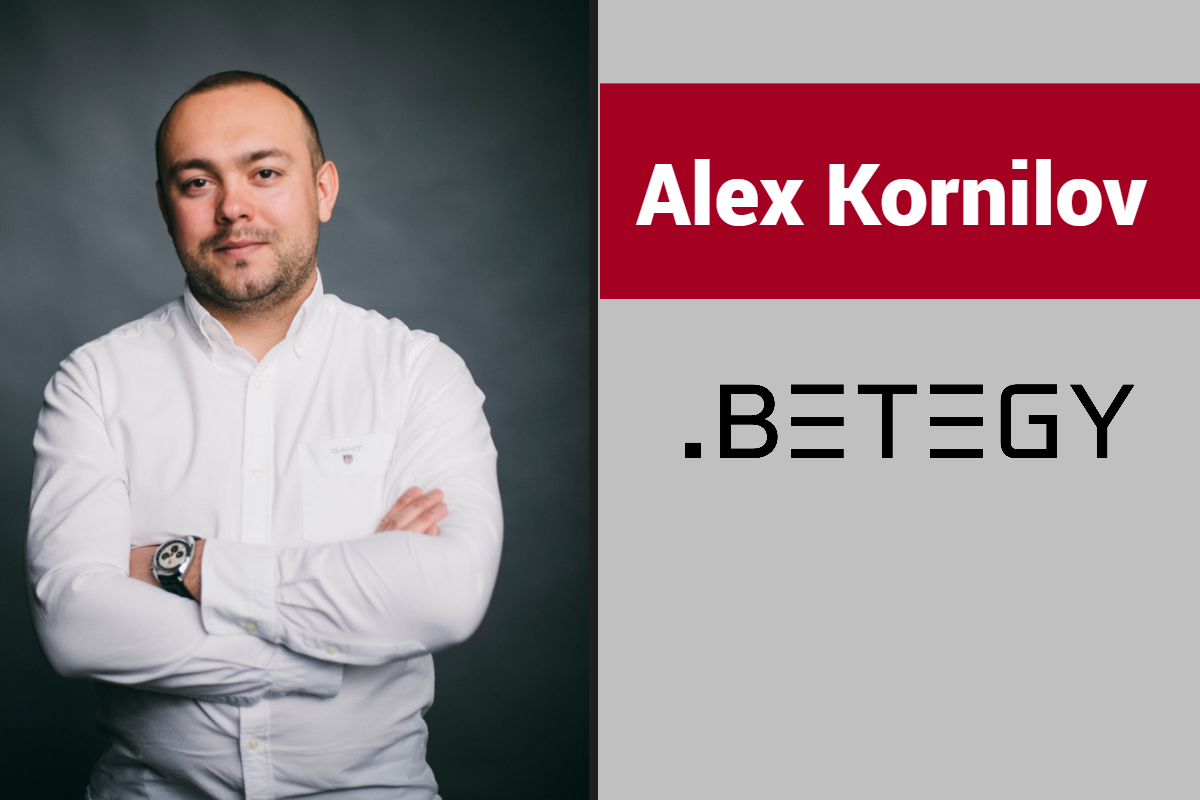 Reading Time:
4
minutes
The World Cup is held every four years and this edition of the most famous football tournament on the planet is unique given the venue and the fact it sits right in the middle of the domestic season.
With that in mind, how does this affect user engagement and betting patterns over the course of this prestigious competition? We spoke to BETEGY CEO, Alex Kornilov who gives his insights into how successful engagement with players could be.
With football already Europe's most popular sport, what new ways of user engagement have you put together for the World Cup?
This football season brought many ways to explore user engagement into the industry. The World Cup in Qatar is the real test to show the best approaches to customers' experience. At BETEGY, we knew that online betting would thrive during the tournament, and we have managed to deliver creative visuals with live data from all the matches, which can be used in various formats and presented on different platforms.
The World Cup is being hosted right in the middle of the domestic football season across Europe. Does this make the World Cup more or less popular from a betting perspective?
The World Cup has always been one of the most significant events in the betting industry –  and I see no reason for this iteration to be less popular than before. In addition, the tournament duration has been decreased to 28 days, meaning more matches squeezed into a shorter space of time. This is definitely going to help keep the audience's excitement and engagement at their highest.
The only competitor for the attention of sports punters will be the upcoming holiday hustle when people will be getting all set for the festive season. However, I don't see that as a big risk. With football fans watching the biggest football event of the year from the comfort of their own homes, it's an excellent opportunity to attract a new audience to the betting market.
A Middle Eastern country is hosting the World Cup for the first time. How is this unique environment playing to BETEGY's strengths, given the majority of fans are watching from home?
With more fans watching football from home, keeping them entertained with the most high-quality offering and products is very important. Players in the industry will compete for the fans' attention and will do their best to build a scalable relationship with them beyond the World Cup. Live scores, statistics, and betting prices in various markets must be delivered to the users' screens with no delay and with the best look and feel. This is one of the aspects BETEGY is the best at – and we have thoroughly prepared to help our clients solve the pain points related to it.
With Europe not due to host another World Cup until 2030 at the earliest, is it a positive for technology and engagement that the tournament is being held in nations where football popularity is on the rise? 
The next World Cup will take place in 16 different cities across North America. This tournament is probably the most important in the context of how "soccer" has been promoted in the United States recently. On one side, the USSF and the MLS clubs have been working a lot to promote soccer locally by bringing top-class players into the league. On the other hand, the US has rarely stuck to the traditional European perception of sport and football in particular. Sport in the US serves its goal – to entertain the audience. Strategists at NBA or NFL would do almost anything to keep fans engaged and ensure all the remote viewers are enjoying the show.
Also, this new, next-gen audience is highly discerning  – which pushes the market to deliver innovative solutions and ideas to engage, excite and entertain. For sports tech and entertainment companies, it's a huge opportunity and a challenge at the same time to find a key to the hearts and minds of potential new football fans. Some best practices for the US market are already known, so bringing football to new horizons is a certain path to making this game even more beautiful.
How can companies capture this new wave of interest?
US sports fans are already used to high standards of the content delivered to them. Everyone who wants to surf this wave of delight should definitely focus on innovation and quality. I've noticed that people love to know what's happening on the pitch and, at the same time, are always willing to guess what's going to happen next. The rise of technology helps to understand the game better, it gives birth to new betting markets, but it also helps companies enhance the users' involvement in the game.
With the US online betting market opening, many players from the industry are seeking an opportunity to test their best offering on new audiences. Since soccer is undoubtedly on the rise, a chance to attract American bettors became a significant pull factor for most industry members – and we're very excited with what we're doing at BETEGY.
It has been 20 years since a non-European country won the World Cup. Do you think a European nation will win this prestigious tournament this year given the first round of results?
The first round has shown that football has advanced at all levels, especially geographically. For example, some national teams from Asia have had tremendous results against supposedly much stronger rivals from South America and Europe. And it's not only about the result – those teams' performance and style of play are a delight to watch. At this stage, almost any underdog has the chance to proceed to the knockout stages and refute the odds.
In my opinion, some Latin American national teams have a high chance of winning the World Cup. Still, they'll need to deliver their best performance against the highly-experienced European contenders. It will be fascinating to watch it all happening. And may the best team win!
QTech Games recruits Martin Trang for the role of Global CMO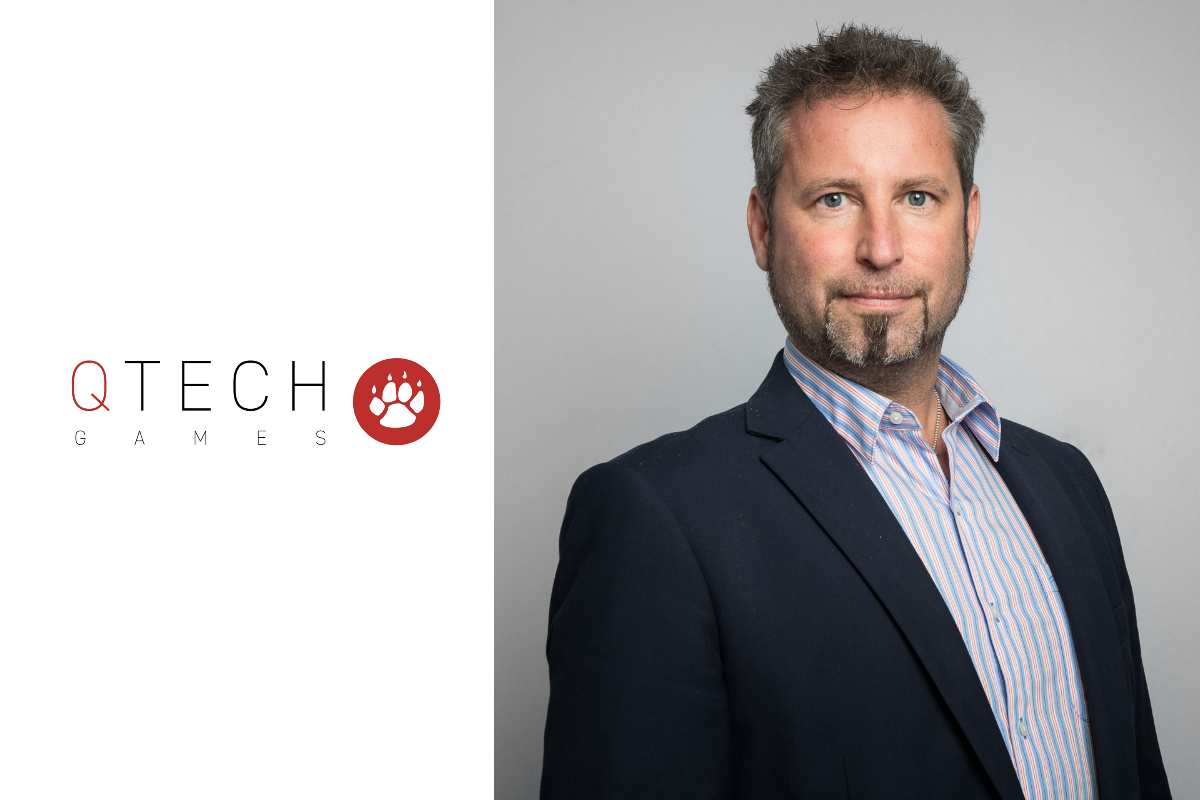 Reading Time:
3
minutes
Leading distributor for emerging markets secures respected marketing head to continue expansion of its brand and global footprint
QTech Games, the number-one games distributor across Asia and all emerging markets, has appointed Martin Trang to the full-time position of Chief Marketing Officer (CMO).
Trang possesses a wealth of international experience within marketing and sales, product management and business development, having served with success across similar roles at respected event organisers (CMO at M&SE), front-end developers (Regional Director for Southeast Asia at Frosmo), FMCG (Country Manager, Norway at British American Tobacco) and Pharmaceuticals (Vice President and Global Brand Manager at Orion Pharma). This eclectic body of work affords Trang unique bird's-eye view and insight into stewarding the immediate future of the QTech Games brand and its varied digital assets.
Trang's academic background also speaks to a strong command of business acumen and analytical rigour, having completed marketing and business courses with honours in California, alongside a Master of Science (M.Sc.) degree in Materials Technology at the Royal Institute of Technology. Trang additionally holds an Executive MBA in Finance from Hanken School of Economics.
More broadly, Trang brings over 20 years' experience in marketing and sales across varied sectors, including igaming, to bear at QTech Games, bolstering and diversifying its C-Suite's core competencies. Leveraging deep experience alongside an extensive network of long-standing relationships, Trang is well-versed to lead on commercial and marketing strategies at a time when acceleration in the digital-entertainment sphere is at its pinnacle.
The Board of QTech Games commented: "Following on from Daniel Long's recent appointment at CCO, we're thrilled that Martin has agreed to now join us in a permanent, full-time capacity at CMO. It means we can really hit the ground running next year, and refine our commercial pathway and brand strategy ahead of ICE London and numerous other consequential trade shows from Asia to Africa and Eastern Europe to LatAm over the coming 12 months. His background also advances a keen analytical eye, sound commercial judgement and savvy stewardship of our burgeoning QTech Games marketing team.
"Together with Daniel, their array of multifaceted knowledge, coupled to staff leadership and flair for bottom-line accountability, make these guys the perfect partnership to oversee the next phase of our worldwide expansion into new territories. In short, it's a timely hiring move that helps consolidate and re-ignite the QTech platform's position in the vanguard of the industry for taking the best online games to market across emerging territories. We're confident these appointments will assist us in achieving our goals, chiefly powered by clear tactical focus around the customer experience, innovation tech and, of course, our own brand and its resilient values.
"To have a proven performer take the reins in one of the most important domains of discourse for any distributor is a mark of how far we've come as a company and indicative of our established status in the market as the number-one distributor for all developing markets."
Trang added: "I'm delighted to be joining such an established and progressive company full-time. Implementing the correct strategy for its 'two keystones' model has been pivotal to QTech Games' sustained success. Firstly, beyond the great games, fully owning the technology sets QTech Games apart, enabling us to offer a number of flexible features which no competitor can rival. And secondly, outside of Asia, we've secured strongholds in all the important "margin" markets, demonstrating organic growth across channel and border. It grants us a unique position and status in the space.
"Ultimately, QTech Games is not a mere Asian aggregator but a true international distributor of digital entertainment that's continuing to attract clients from all over the world. From LatAm to the CIS-facing countries and even the Indian market, we're stealing a march on the competition. I'm sure that we can now build on this success and gain even more market traction and brand recognition, as one of the largest providers of digital entertainment on the market."
Draft agenda available for Prague Gaming & TECH Summit 2023 (29-30 March)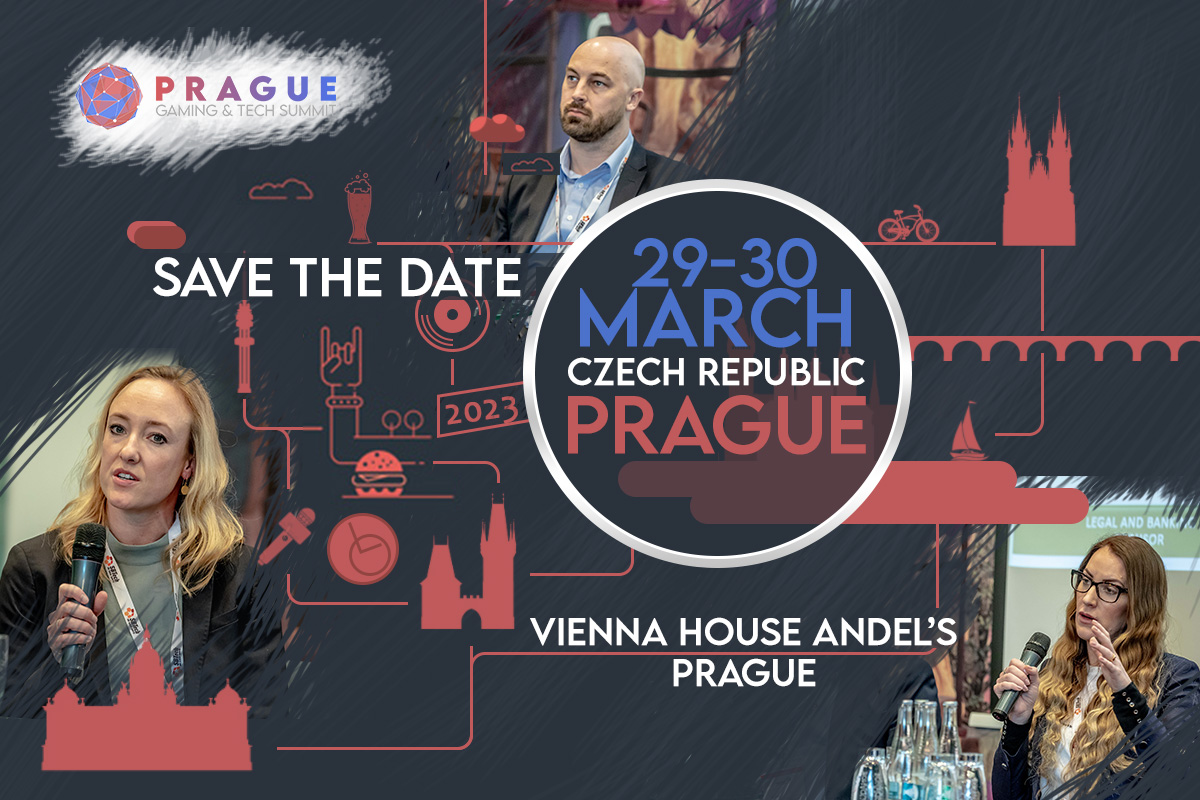 Reading Time:
4
minutes
Draft agenda of the 2023 Prague Gaming & TECH Summit is now available
Leading speakers from globally recognized companies confirmed
Early Bird rate available until the end of the year
The success of the PRAGUE GAMING & TECH SUMMIT is guaranteed based on the results the team at HIPTHER Agency has seen in the past 7 years when connecting several industry stakeholders during their summits and meetups. Without any doubt, the #hipthers always strive to bring quality discussions for the audience.
In 2023, the 2-day event will feature even more forward-thinking discussions, bring quality compliance reports and share the latest market-related information from Czechia, Slovakia, Poland, Austria, Germany, Switzerland, Hungary, and more.
The event takes place at the Vienna House Andel's Prague between 29-30 March, and the delegates are invited to take part in an upgraded event that has always been considered as a must-attend conference in the region for many leaders.
The draft agenda is now available and the organizers invite you to register at the discounted Early Bird rate that is available until the end of the year.
Register here | View the program | Become a Sponsor
The draft agenda includes the following panels and topics:
Gambling Industry Spotlight: Czech Republic
Gambling Industry Spotlight: Slovakia, Poland
Gambling Industry Spotlight: D-A-CH
Fintech in the CEE region and beyond
Fintech-bank partnerships
Emerging Risks in the Convergence of Payments and Commerce
The risks that are ahead for Fintech, increased exposure to regulatory requirements, sanctions, and legal actions
Thrive in a more regulated business environment
Blockchain in the CEE region and beyond
European Union wanting regulations on crypto
Digital Euro
Markets in Crypto-Assets Regulation (MiCA)
Blockchain for Supply Chain Transparency
Sustainability, and the blockchain
IMGL MasterClass
The opportunity and challenges of entering the US, iGaming market trends and global expansion
Preparing for Quantum Times
Quantum computing and Quantum technology
10. How is the technical SEO setup different for affiliates versus operators and what to watch out for?
11. VRevolution – XR, Augmented Reality and Virtual Reality in their golden age
AI and automation, ethics and barriers
The Ongoing Democratization of AI
Generative AI
Ethical and Explainable AI
Augmented Working
Responsible Gaming
Marketing in the metaverse, how will Web3 and NFTs help define the future of iGaming and sporting events
NFTs – unlocking the potential of digital assets
Esports in the CEE region
The Slots Business, game development, streaming
Cybersecurity, a growing need
75 speakers are already confirmed, here are some of the names from the extensive list:
Claire Osborne – Vice President of Interactive, Inspired Entertainment
Hayley Brady – PARTNER, HEAD OF MEDIA AND DIGITAL, UK at Herbert Smith Freehills
Deborah Boecha – Founder and CEO at Onit Center
Viktoria Soltesz – Founder at PSP Angels
Ivana Flynn – SEO Director at ComeOn Group
Rita McClelland – Principal Analysts at VIXIO
Jose Uribe – Head of Innovation at All-in Global
Daniel Gunba – Founder / CEO of NFT project TRIIONFT
Conrad Bugeja – Group Head SEO at LeoVegas
Vadim Aidlin – Chief Executive Officer at Mamuta Media
Milorad Matejic – Director of SEO & Publishing at Gaming Innovation Group
Robert Lenzhofer – Co-Founder & CEO at Hölle Games
Dr. Arthur Stadler – Attorney and Founding partner at STADLER VÖLKEL Attorneys at Law
Alexis Wicén – CEO and Founder of Unibo and Scatters
Dimitris Panageas – Group General Counsel of KAIZEN GAMING
Marek Plota – Founding Attorney at RM Legal & Gaming In Poland
Amir Mirzaee – COO & Managing Director of Bayes Esports
Dr. Joerg Hofmann – Partner at MELCHERS LAW
Sönke Kirchhof – CEO at INVR.SPACE
David Stancel – CTO & CIO at Fumbi
Jakub Kolomicenko – Senior Compliance Officer at Kaizen Gaming
William J. Pascrell, III, Esq – Partner at Princeton Public Affairs Group, Inc.
Gustaf Hoffstedt – Secretary-General at the Swedish Trade Association for Online Gambling
Piotr Dynowski – Partner/Attorney at Law/Head of IP/Media/Tech&Comms Practice at Bird & Bird Poland
Besides the speakers and moderator, the top decision-makers and business influencers are joining the key event of the Central and Eastern European region during Spring time and be ready to gain access to a wealth of information while also enjoying some quality networking.
C-level executives, compliance experts, government officials who are active in the iGaming, eSports, Blockchain, Artificial Intelligence, Fintech, Virtual/Augmented/Mixed Reality, and many more are going to share their knowledge and are ready to meet you in Prague between 29-30 March 2023.
Participants also have the opportunity to explore the future by entering the metaverse via virtual reality goggles onsite during the show.
At the moment you can enjoy a substantial discount by opting for the Early Bird Rate when registering your Delegate Pass or opting for the Combo Pass (which includes 3 nights of accommodation at the official hotel). You can find more details here: https://hipther.com/events/prague/regprague2023/
As always, the team is continuing their initiative for a sustainable future are taking even more steps that directly impact the conservation of the planet's ecosystem and biodiversity
Additionally, make sure to keep an eye on the European Gaming Quarterly Meetups, which also offer a virtual opportunity to stay up to date with the gaming industry throughout the year.
Hipther Agency is the parent brand of European Gaming, PICANTE, WireUp Zone, Gaming Americas, eSports Connect, the HIPTHER news app, and the WireUp networking app found on the Play Store.
To receive constant updates from the HIPTHER network and conference agenda updates, subscribe here: http://eepurl.com/hfyZxf
For sponsorship/speaking inquiries, make sure to reach out to Zoltan Tuendik (Co-Founder and Head of Business at Hipther) at [email protected]
For media-related inquiries, please contact Alexandru Marginean (Marketing Specialist at Hipther) at [email protected]