Revealed: The emotional, social, and developmental benefits of gaming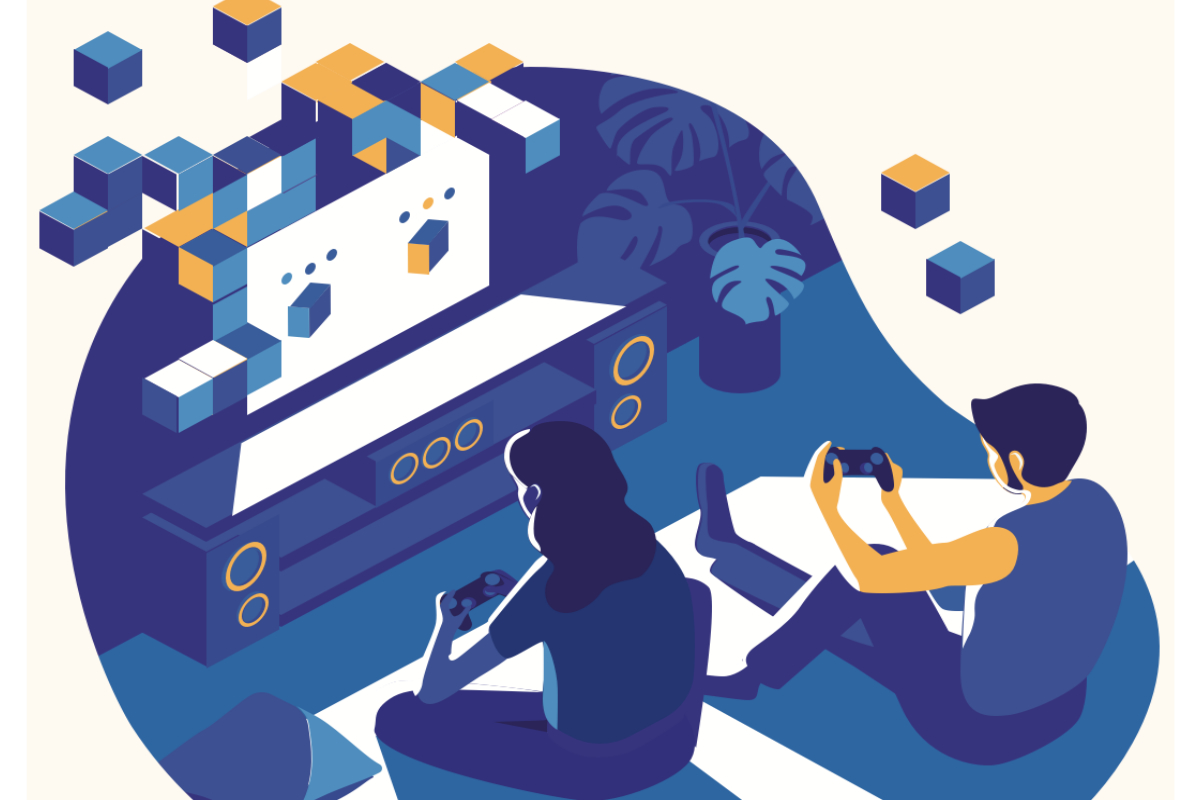 Reading Time:
4
minutes
28% of internet users play games to meet new people
A third of gamers say they play because they like to challenge themselves.
There are 20,000 gaming jobs in the UK, providing plenty of opportunity for a career in the industry
We spoke to three experts in the field who gave their insights into the gaming industry
There are lots of negative misconceptions about gaming, many of which are far from the truth. A new study turns stereotypes on their heads and reveals the emotional, social, and developmental benefits of gaming. Dr Rachel Kowert, Research Director of Take This – a mental health non-profit; Dr Matthew Barr, a lecturer of Game Studies at the University of Glasgow; and Noel McDermott, a psychotherapist and presenter of The Well-Being Show podcast, provide their thoughts and insights. Here are some of the highlights:
Gaming can boost mental wellbeing and help with feelings of loneliness
Thanks to well-crafted storylines and lifelike graphics, games are the perfect form of escapism
34% of gamers identify the feeling of being immersed in a game as a key motivation to play
The global gaming population is likely to have increased by 4% since the outbreak of Covid-19
Especially in challenging times, activities that provide a positive distraction and allow an individual to put their worries to the back of their mind can have a beneficial impact on mental wellbeing. Gaming is an excellent example of this, offering an immersive experience that can mentally transport you to another world.
Barr says, "Video games are good at getting players into the state of optimal experience that psychologists call 'flow', by offering an appropriate balance of challenge versus achievement. It's that feeling of being 'in the zone', where you're totally absorbed in the task at hand, and you're operating at the top of your game. In turn, this has a positive impact on how players feel."
This is because the sense of reward releases feel-good hormones called dopamine that boost the player's mood. What's more, gaming can offer meditative benefits by fully occupying your mind with the objectives of the game.
Kowert adds that, "Gameplay can also teach skills that have long been associated with increased happiness and prolonged life satisfaction, including openness to experience, self-care, a growth mindset, solution-focused thinking, mindfulness, persistence, self-discovery, and resilience."
Gaming can maintain and build new relationships
Half of gamers play with their real-life friends
28% of internet users play games to meet new people
1 in 3 internet users in the UK say the main reason they game is to have fun with people they know
Contrary to popular belief, gaming can be a sociable activity. Many games offer multiplayer modes or are designed to be played in teams, providing the opportunity for individuals to join forces with their existing friends or virtually meet new people – located anywhere in the world.
McDermott says, "Gaming, especially online, can provide immeasurable benefits to those who are lonely and isolated. It provides safe social contact and a place where skills can be developed. These skills can provide a much-needed boost to self-esteem."
Research found that 60% of gamers report playing more games with social elements since the beginning of the pandemic, suggesting gaming can play a positive and pivotal role in connecting people at a time when face-to-face contact isn't always possible.
Kowert explains, "Shared experiences, like playing games together, have been linked to increased self-esteem and a sense of belonging, as well as decreased feelings of depression, anxiety, and isolation."
Gaming can teach life skills and cognitive abilities
There are 20,000 gaming jobs in the UK, providing plenty of opportunity for a career in gaming
Minecraft: Education Edition, for example, has applications in geography, history, engineering, and physics
A third of gamers say they play because they like to challenge themselves.
While gaming can provide a fun form of entertainment, it can also contribute to the player's cognitive development. For example, many titles involve problem solving, strategy and multi-tasking, among other skills.
Kowert explains, "Games are fantastic learning tools, particularly for children, because they are so engaging. Video games are also great vehicles for sharpening cognitive skills because they provide a range of different challenges within a single space. Gameplay has been associated with the improvement of a range of cognitive skills, including:
improved creative thinking
problem solving
time management
leadership skills
goal setting
initiative taking
decision making
persistence in the face of difficult challenges."
It's estimated that children aged 12-15 years old spend an average of 11.6 hours a week gaming. So, with gaming being such a widely enjoyed hobby, it's encouraging to note that it could be effectively harnessed as an educational tool to teach numerous skills and knowledge. What's more, with the gaming industry growing year-on-year (and estimated to be worth £3.86 billion in 2020), it could also open doors for careers in the industry.
Barr explains, "We all learn new skills through practice, whether that's learning how to play an instrument or training to play sports more proficiently. Learning from a video game is no different – you're exercising skills all the time, whether it's figuring out puzzles or using your communication and language skills to talk to and strategize with your fellow players."
Gaming myths debunked
52% of Brits play video games, demonstrating its popularity and prevalence in daily life
Gaming is the nation's second favourite pastime, after watching TV
Brits spend an average of 7 hours a week gaming, which is just a third of the time spent watching TV (22.5 hrs)
Over the years, gaming has been associated with negative stereotypes and behaviours, such as laziness, violence, and isolation. There is little evidence to prove any of these correct. Instead, in many cases, gaming can be more beneficial for the player's health, development, and social abilities than it is detrimental. In fact, with over half of Brits playing games, it's apparent that gaming is just a part of modern life for many.
Kowert explains, "There is no evidence to suggest that playing games online has a negative impact on our ability to socialise. However, research has found that playing games with our friends online can strengthen our offline friendships and relationships."
Another concern that often arises is the amount of time people spend gaming and whether gaming has addictive qualities. Talking on the topic, Barr explains that, "People talk about players becoming 'addicted' to games, without really considering what that word means, in a clinical sense. We don't bat an eyelid when someone becomes so engrossed in a book that they sit there reading for hours on end, but somehow this sort of behaviour is perceived as problematic when it comes to games."

Fruit Million a "Shapeshifter" Online Slot by BGaming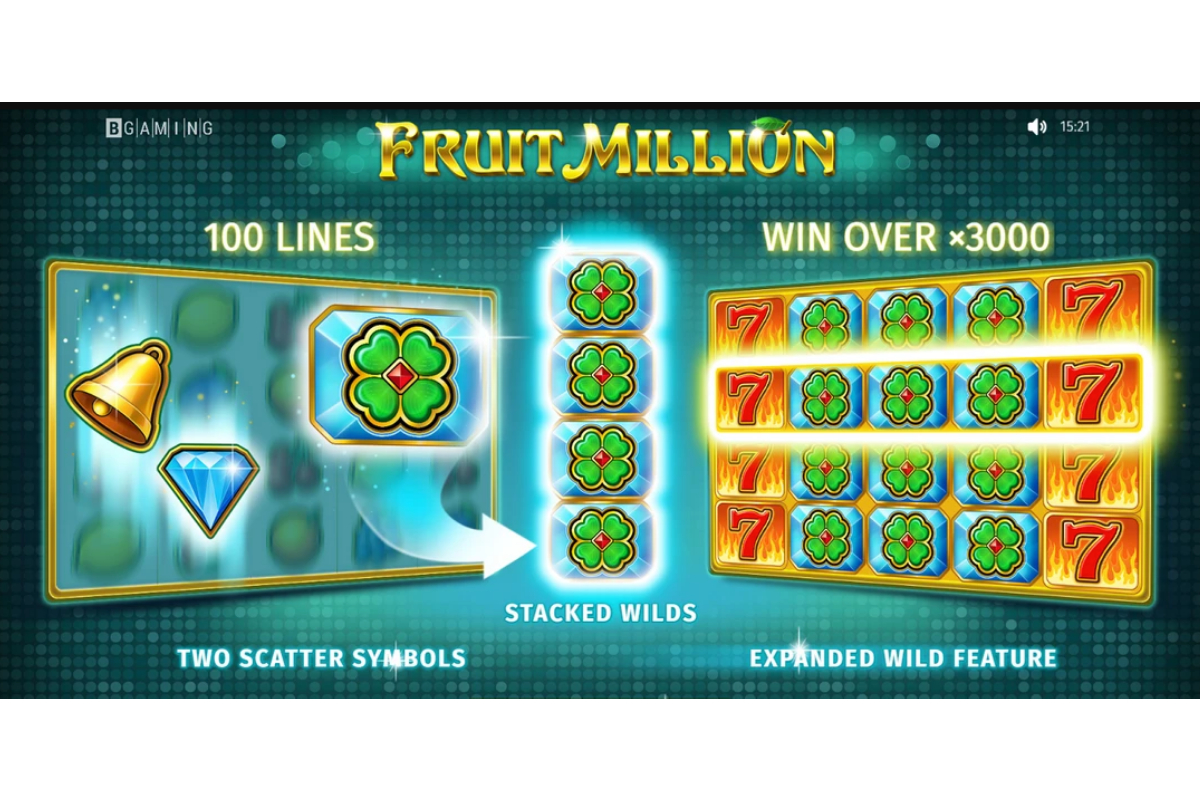 Reading Time:
< 1
minute
Fruit Million, a traditional-style fruit slot released in the middle of December, has quickly become one of the most successful games in BGaming's line-up.
It has become one of the top eight slots of a major casino in just 10 days. The slot with 100 paylines and features such as extended wilds and a gamble round surprises casino lovers with its simplicity and generosity. Furthermore, it is designed in a way that keeps players involved and entertained.
Thousands of players all over the world have plunged into the festive Christmas atmosphere of the Fruit Million slot, but it is now time to revert its skin to the standard look. Its attractive design and convenient interface will also excite both newcomers and experienced players.
Stats Perform Receives IBIA Data Standards Accreditation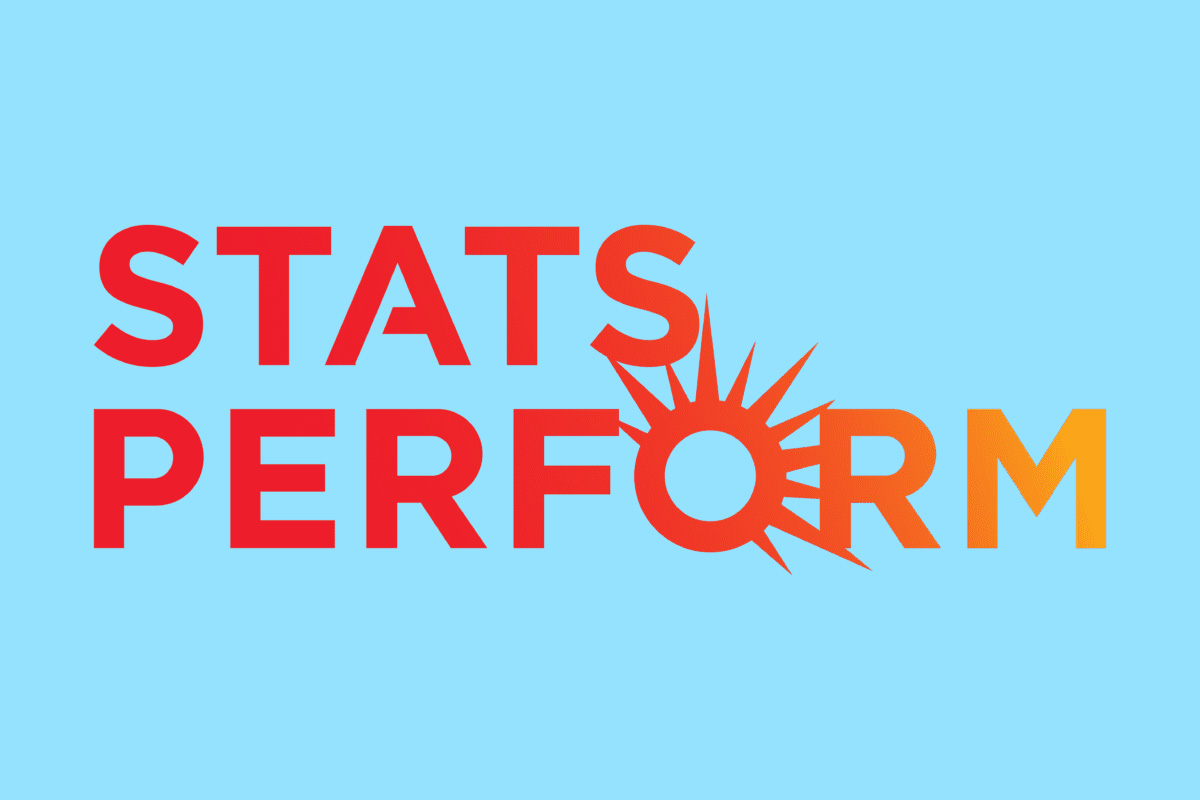 Reading Time:
2
minutes
Stats Perform has become the first betting data provider to be awarded the International Betting Integrity Association's (IBIA) independently audited Data Standards Accreditation for the collection and distribution of sports event data for betting.
The award represents the highest mark of betting data quality and integrity available and is assessed by expert independent auditors, eCOGRA.
"I am delighted to announce that Stats Perform is the first company to meet the data standards protocols IBIA published in October 2020. In passing the independent auditing process, Stats Perform has demonstrated secure and robust internal procedures for the collation of sporting event data for betting and may now utilise the Data Standards Kitemark," Khalid Ali, CEO of IBIA, said.
"Stats Perform met every requirement set out in the data standards protocols. The company was well-prepared for the auditing process, and the evidence that was reviewed was representative of a company culture that is in line with the core principles of IBIA's data integrity standards and committed to continually improving upon them," Shaun McCallaghan, CEO of eCOGRA, said.
"This accreditation is thanks to tireless quality and integrity efforts from our sports data operations teams over the past 15 years and, whilst we're grateful for the recognition, we know our efforts don't stop here. We continuously search for new threats and assess opportunities to improve our sports data processes, people and technology," Andrew Ashenden, Chief Betting Officer at Stats Perform, said.
"Stats Perform's RunningBall and Opta sports data is chosen by the world's leading rights holders, sportsbooks and pricing providers to power exceptional in-play betting experiences for millions of global sports bettors," Andrew Ashenden added.
"Our priority at Stats Perform is the integrity of the betting markets and of the competitions upon which they rely. Effective risk management of our data supply chain involves ongoing investment, collaboration and commitment across numerous expert teams who live and breathe the quality of our product. We are very proud to be recognised by the IBIA for our dedication to quality and integrity," Jake Marsh, Global Head of Integrity at Stats Perform, said.
INTRALOT pick Algosport to provide innovative Bet Builder products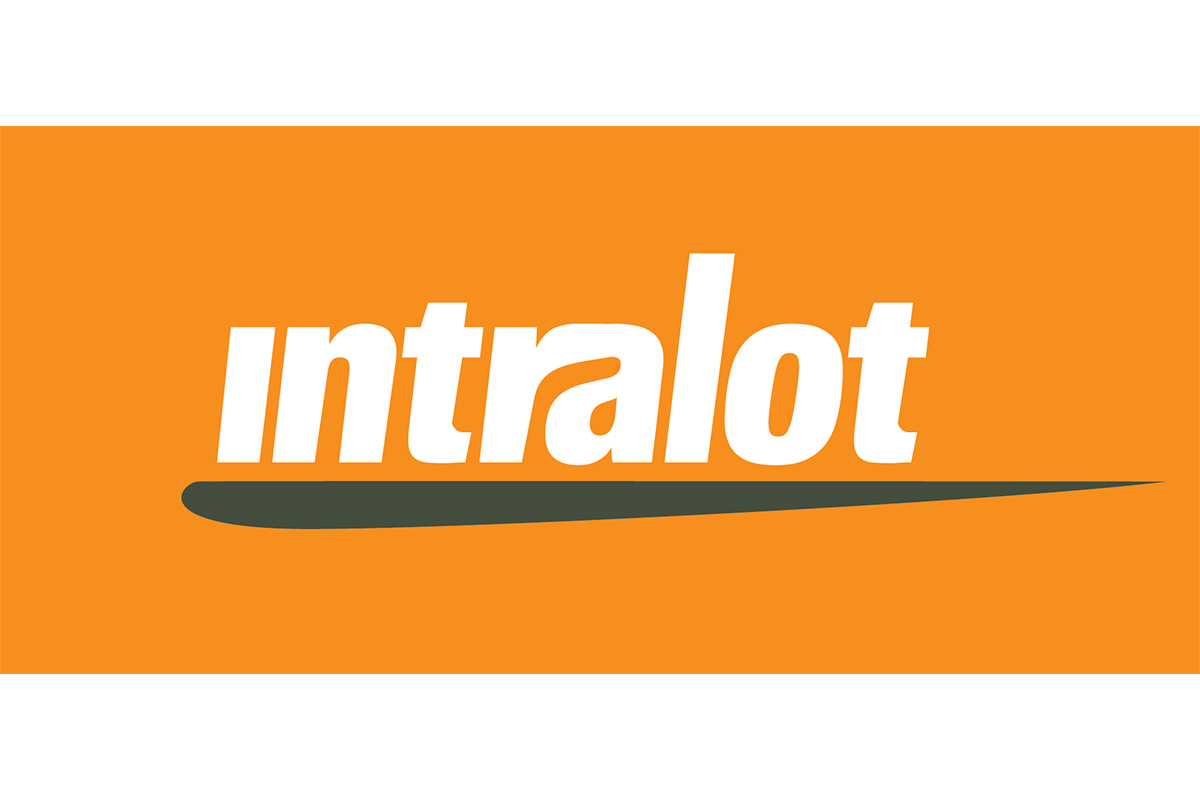 Reading Time:
2
minutes
Innovative UK based sportsbetting technology company Algosport are pleased to announce that they have signed an agreement to provide Bet Builder products to industry giant INTRALOT.
Under the terms of the deal, current and future INTRALOT customers will benefit from market-leading Bet Builder products initially for pre-match football, but with the ability to expand to include In:Play betting options across a wide variety of sports, with Cashout supported as standard. Unlike some other providers, Algosports proprietary technology will be housed within INTRALOT's current platform infrastructure, increasing accuracy and robustness, plus reducing the latency and other problems seen with some API or feed-based solutions.
Leigh Herdman, CEO at Algosport, said, "This is a really exciting deal for Algosport, and we are really pleased to be working with INTRALOT, who are one of the biggest names in betting and gaming"
Alongside traditional same game multiples for sports such as soccer and basketball, Algosport are also continually enhancing the service and recently added innovative products for handball and snooker betting markets. In addition,
Algosport recently became one of the first providers to offer Bet Builder products for eSports titles such as FIFA 2020. These innovations have proved incredibly popular with operators, as eSports betting replaced some of the revenue lost due to Covid-related reductions in the sporting calendar.
Leigh Herdman, CEO at Algosport, concluded: 'The signing of this deal, alongside the recently announced supplier agreement with EveryMatrix, makes for a really exciting time at Algosport and we look forward to providing INTRALOT clients around the world with our innovative products. 2020 has obviously been a particularly challenging year for the gambling industry, however we have big plans for Algosport in 2021 that will see the launch of exciting new products and services for our existing customers, as well as bringing aboard numerous new clients"