Team Vitality Launches in India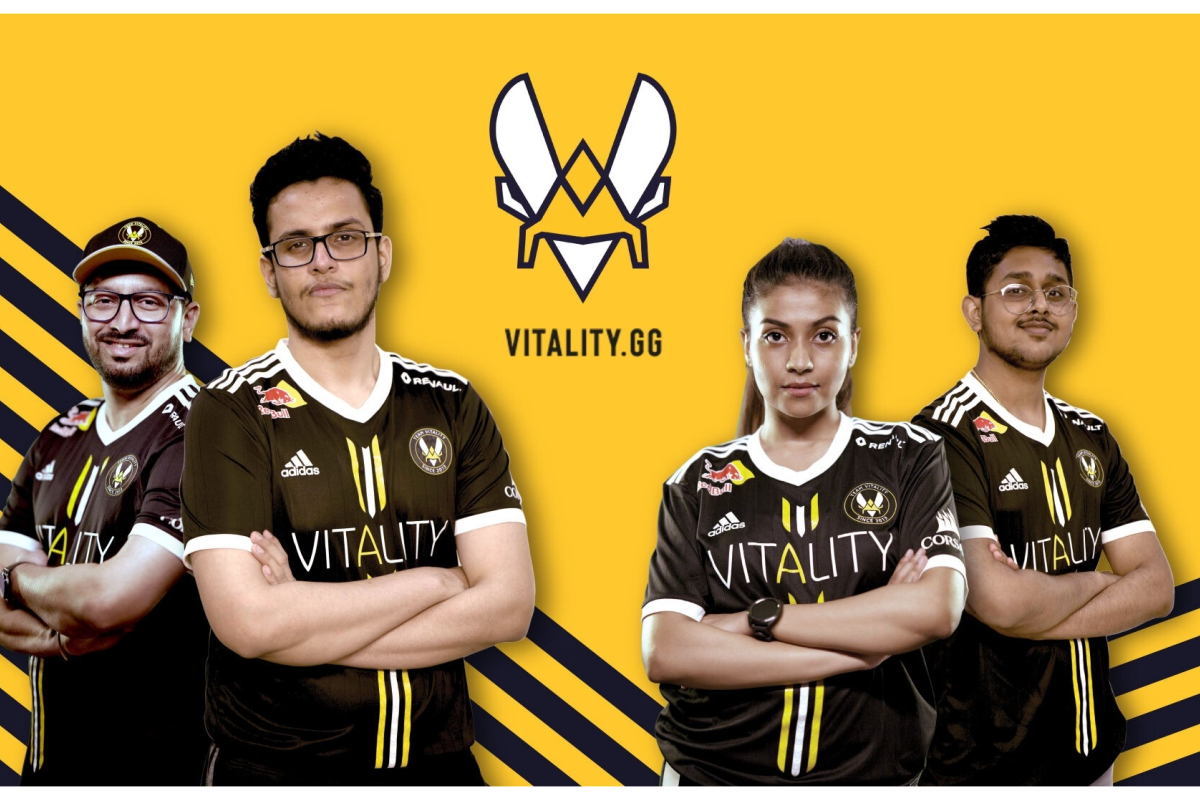 Reading Time:
3
minutes
Team Vitality, the leading esports teams in Europe, today officially announces the launch of its India operations. The expansion sees Team Vitality plant roots in Mumbai, and partner with some of the biggest content creators in India, including YouTube sensation Nischay Malhan. The organisation first raised the prospect of a significant presence in India earlier this year, and launched its Indian social media last month. Today marks the reveal of Team Vitality's first plans for the expansion, as it furthers its commitment to the growth of esports and gaming in the region.
Team Vitality's immediate focus is on building its local presence and community in order to establish a deeper connection with its fans in India. Team Vitality has partnered with gaming content creators Nischay Malhan, Rachit Yadav, Nitin Chougale and Saloni Kandalgaonkar whose respective YouTube channels i.e. Live Insaan, Rachitroo, Classified YT, and Mili kya Mili, have a combined following of 1 crore (10 million). The content creators will host a variety of engaging events and contests across their social media channels, as well as on Team Vitality India's Facebook and Instagram pages.
Following Team Vitality's first move into the Indian gaming space, the organisation is committed to creating a purely competitive branch in 2021, with the ambition of becoming the best esports organization in the region. Further details on the competitive expansion will be revealed soon, following the initial launch which will see the team build a robust foundation and community in India.
Headquartered in Paris, France, Team Vitality is home to eight top performing teams across nine games, and over 50 athletes from 13 nationalities. With its presence in India, Team Vitality is poised to help the country's gaming enthusiasts unlock their competitive potential. Team Vitality's Counter-Strike: Global Offensive (CG:GO) roster recently took the No.1 position in HLTV World rankings, establishing themselves as the best team in the world. The organisation is one of only ten teams in the League of Legends European Championship (LEC) franchise and reached the World Championship in 2018, and its Rocket League team won the 2019 World Championship. In addition, Team Vitality is partnered with mainstream brands across an array of industries such as Red Bull, Corsair, adidas, Renault, etc.
CEO of Team Vitality, Nicolas Maurer, speaking on the occasion said, "Team Vitality constantly strives to build winning teams on the international stage. Our entry into India is a big milestone for us and part of our endeavour to conquer the world of esports. Our mission here is to not just build professional teams but to also make ourselves the most aspirational esports brand in the country. We're very keen to engage with our fans in India via our content creators before competing in the biggest local tournaments with our incoming professional teams."
Amit Jain, Principal of the Rewired.gg, venture fund that has invested €34 into Team Vitality, commented, "We believe that esports is one of the world's fastest growing industries today with India having a huge untapped base of gaming talent just waiting to be discovered. The continuous success of Team Vitality promises a huge opportunity for growth in this market. We are well on our way to building one of the world's first billion-dollar esports teams."
Randall Fernandez, General Manager, Team Vitality India, commented, "This is an interesting time to enter India and the arrival of Team Vitality is welcomed with great optimism and excitement. With professional esports significantly picking up in India, our approach will include finding new talent at a grassroots level and offering them the opportunity to join Team Vitality. We will then focus on bringing their performance up to the standard of our global esports athletes, not least at our world-class V.Hive HQ in Paris and our resident training facilities at the Stade de France.  Expect to see new Indian esports stars winning tournaments as part of Team Vitality very soon."
Ampverse's Minana Esports secures largest gaming creator in the Philippines, ChooxTV to become brand ambassador and investor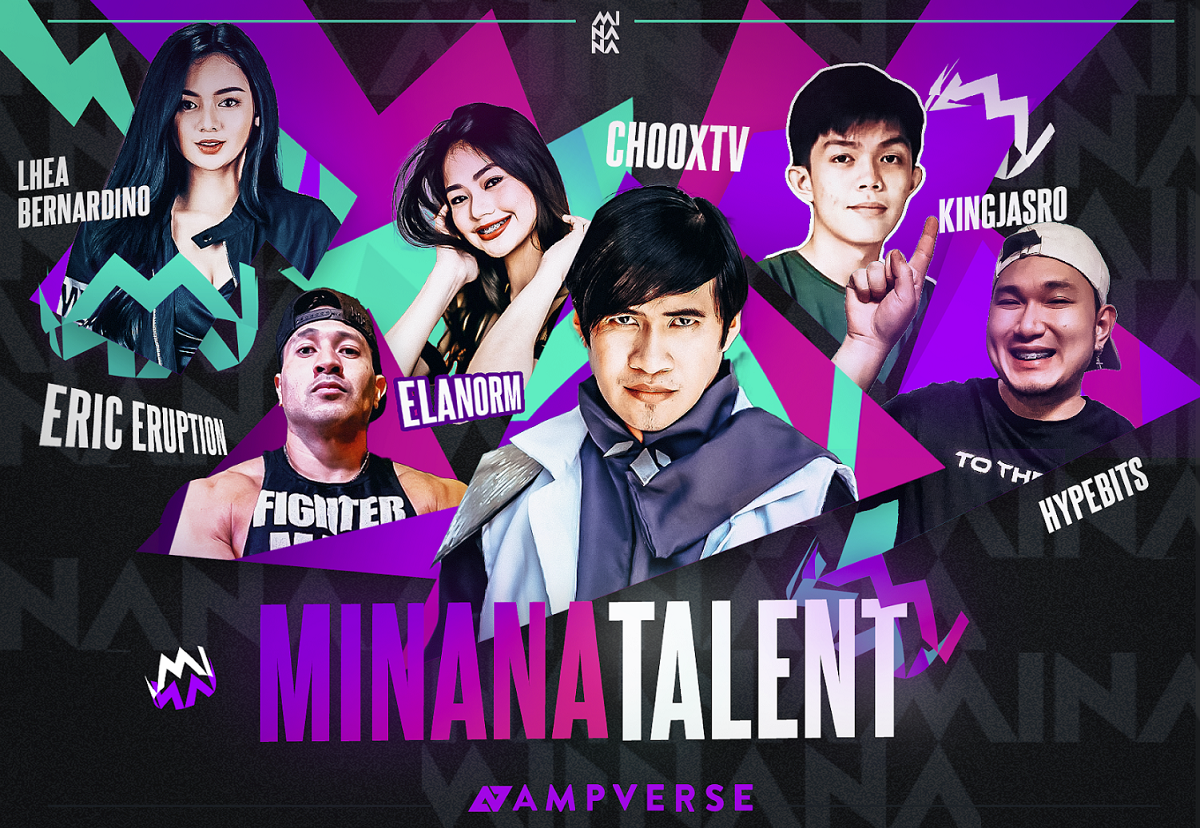 Reading Time:
2
minutes
After officially launching its fifth market in the Philippines, leading esports and Web3 company Ampverse secures the nation's largest gaming creator Edgar "ChooxTV" Dumali, with nearly 30 million social followers, to become an investor and brand ambassador for its Filipino esports team and lifestyle brand Minana.
This major deal comes as part of Ampverse's growth strategy, following its commitment to invest more than P100 million to drive and accelerate the local gaming industry.
Streamer and content creator ChooxTV is known for his ingenious off-meta picks and wacky antics on his livestream and was named MVP of the Year in the 2021 Mobile Legends: Bang Bang Awards Gala.
"Excited akong mag-invest sa Minana dahil sa pagbibigay daan nito na magkaroon ng isang panibagong  'youth lifestyle brand' na magpapakita ng galing ng mga Pinoy," Dumali said.
(I'm excited to invest in Minana as I really share their vision of creating a next generation youth lifestyle brand that celebrates the very best of Filipino talent.)
Alongside him, other notable gaming talents such as Eric Eruption, Hypebits, Lhea Bernadino, King Jasro, and Elanorm will also become brand ambassadors for Minana – totaling up to 55 million followers for all combined creators.
The newly formed Minana Esports are the current champions of the Philippine National Esports League in Mobile Legends. Prior to that, the team has won 11 straight championships and aims to be the most successful esports team.
In line with becoming the fastest-growing esports and Web3 company in Asia, Ampverse aims to build Minana into a leading Filipino youth lifestyle brand that spans entertainment, fashion, music, and lifestyle.
"We are incredibly proud to kick off Minana with a successful run and an official championship title under our belt. We will continue to build our success in competition, but at the same time create inspiration for the Filipino youth," Minana Team Lead and Ampverse's Regional Expansion Manager Julius "Banoobs" Mariano said.
A streamer with over 100,000 followers and named the "godfather of esports and gaming in the Philippines," Mr. Mariano previously worked as country manager for Twitch, an Amazon-owned video live streaming service platform.
"Our vision is bigger than just competitive gaming, it's about igniting the passion in every generation and building Minana as the leading youth culture hub for all gamers, creators, and anybody to fulfill their dreams," Mariano added.
Game developers invited to attend online Philippines Games Industry Event starting this Wednesday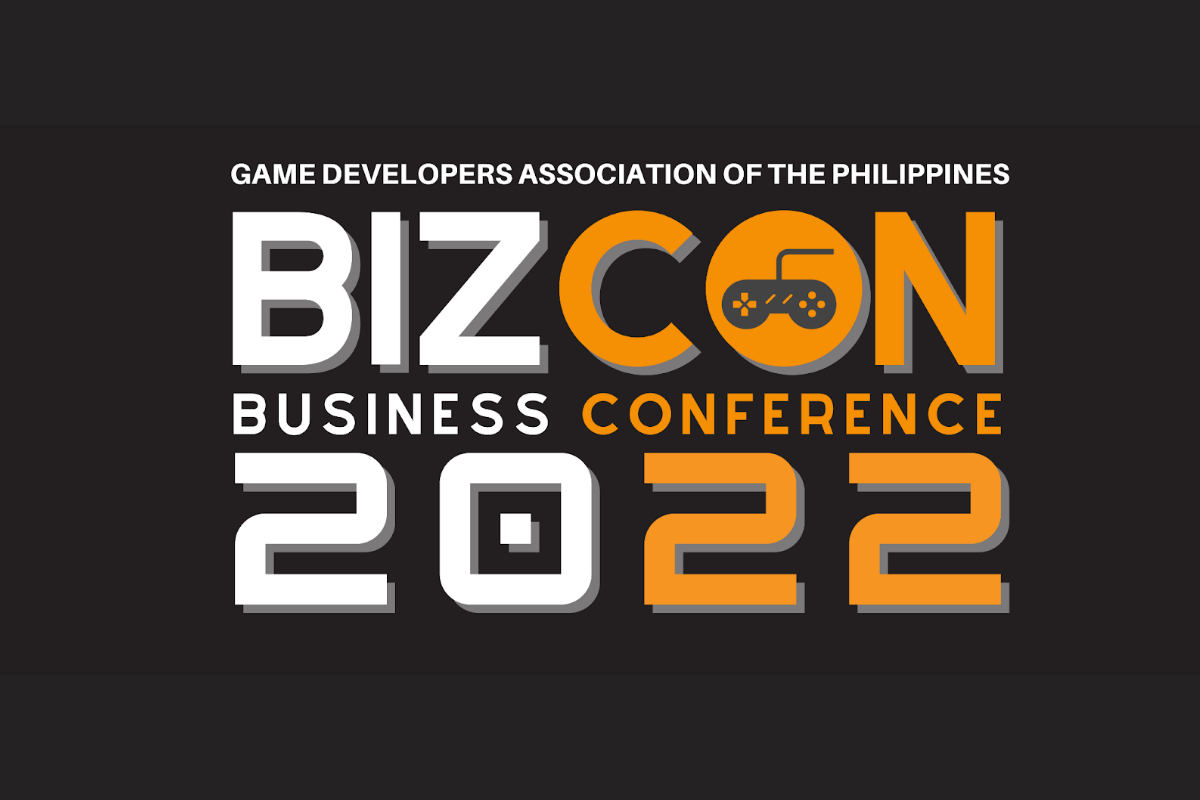 Reading Time:
< 1
minute
The Game Developers Association of the Philippines (GDAP) is delighted to announce GDAP BizCon 2022 : the association's first official conference and business matchmaking event dedicated to both local game development industry players and international companies interested in the Philippine market. Conference talks will include sessions from Valve, Google Play, Niko Partners, and Razer Gold.
GDAP BizCon 2022, an online B2B event, has been organised with the aim of bridging the gap between local studios and international game industry players in order to boost business development and investment opportunities. The virtual event is scheduled for September 28-30, 2022 and will take place on the MeetToMatch platform. Tickets are free for students and priced at £4-£8 for industry professionals.
The event will provide an excellent platform for Philippine-based video game developers and service providers to connect with game publishers, investors, and solutions providers. It will also offer an opportunity for all participants to learn about the Philippine game industry and learn from industry experts from around the globe.
PAGCOR brings immediate relief assistance to 'Karding' victims in Bulacan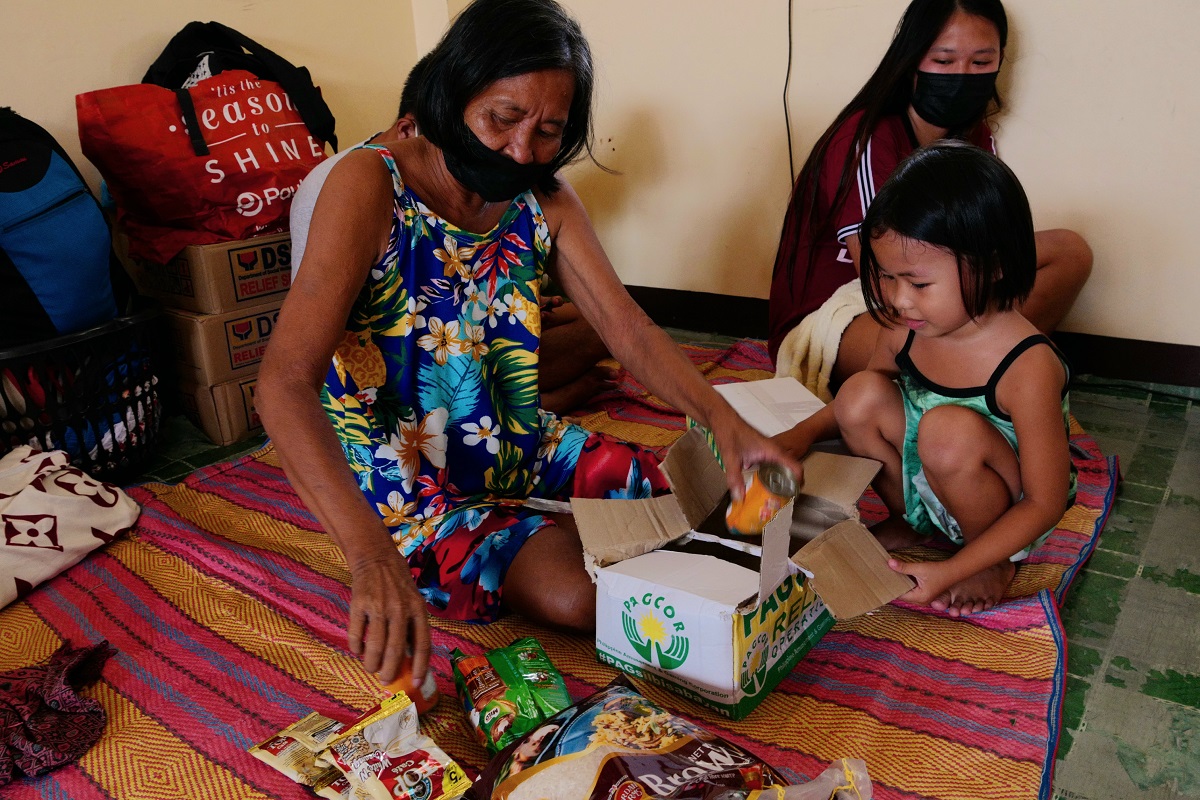 Reading Time:
< 1
minute
BARELY two days after super typhoon Karding barreled through several cities and provinces in Luzon, the Philippine Amusement and Gaming Corporation (PAGCOR) wasted no time in delivering relief aid to thousands of affected families in three towns in Bulacan.
PAGCOR distributed 1,500 food relief items to the typhoon victims in the municipalities of Malolos, San Miguel and Calumpit, which were severely flooded after hours of incessant rains inundated the towns' low-lying areas and prompted local officials to implement emergency evacuation.
The state-run gaming firm immediately conducted relief activities in Bulacan following reports that the province was among the areas that suffered the brunt of the destruction brought by the typhoon. The flash-flooding in San Miguel, in particular, resulted to the death of five rescue workers when a wall collapsed on them at the height of the storm's onslaught.
According to Bulacan Provincial Social Welfare Officer Rowena Tiongson, they performed preemptive evacuation procedures in communities that were in constant danger of heavy flooding to ensure the safety of the residents.
"Ang bayan ng San Miguel ang pinakaapektado nitong nagdaang bagyo, at sa ngayon ay mayroon kaming 88 evacuation centers kung saan pansamantalang nanunuluyan ang mahigit isang libong pamilya matapos kaming magsagawa ng preemptive evacuation," Tiongson said.
In Calumpit, a town that is perennially facing the problem of severe flooding during the rainy season and in events of water spills from nearby reservation dams, Barangay Sapang Bayan village chief Roberto Lucas was thankful that their community only suffered minimal damage from the typhoon.
PAGCOR is set to deliver relief aid to more areas in Luzon severely affected by the typhoon in the coming days. #