ZywOo holograms appear around Paris as Team Vitality signs landmark five-year contract extension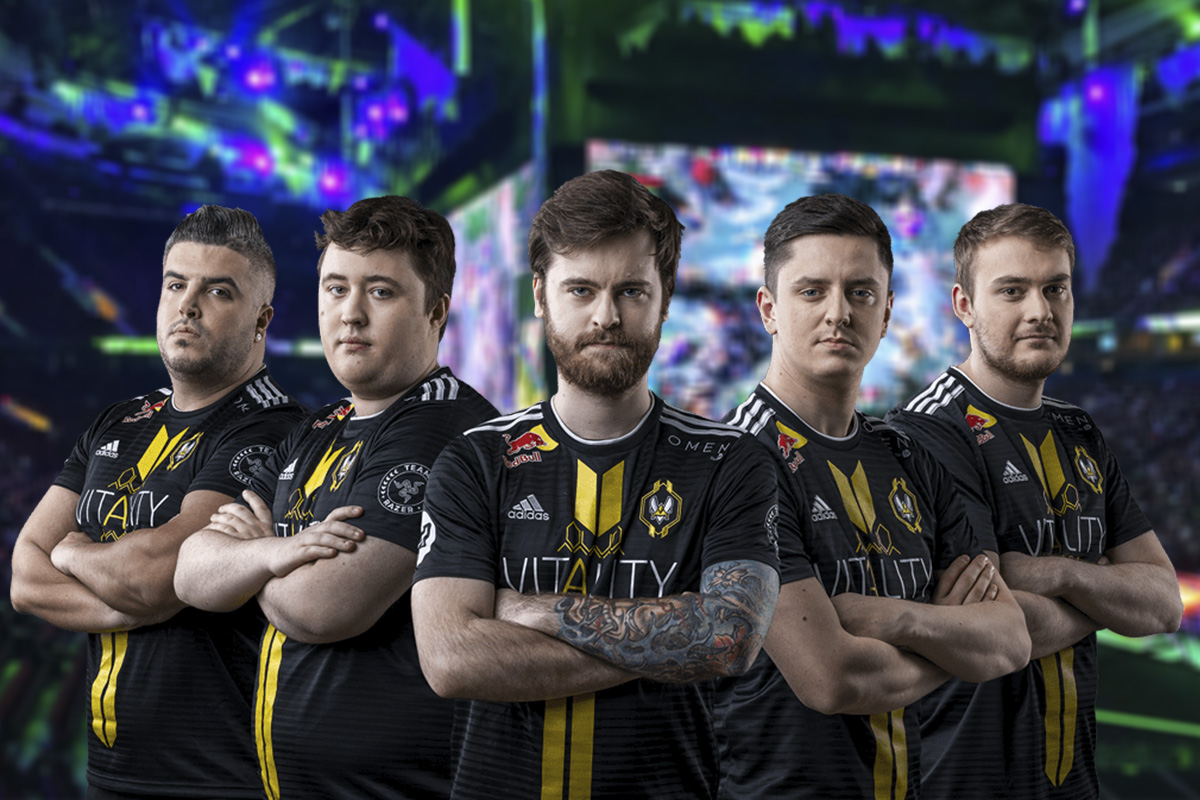 Reading Time:
2
minutes
A historic first for the organisation as they cement their commitment to working alongside the undisputed best player in the world, Mathieu "ZywOo" Herbaut, to build their CS:GO legacy. 
Holograms of ZywOo were spotted across Paris as the announcement was marked with an evening of celebration and illumination 
Leading global esports organisation, Team Vitality is pleased to announce that it has signed a five-year contract extension with CS:GO superstar Mathieu "ZywOo" Herbaut. The contract was signed at the beginning of 2020 and will end on December 31st 2024 signifying a five-year commitment. At only 20-years-old, ZywOo is unrivalled as the best player in the world having been ranked the number one player on HLTV at the end of 2019. The long term partnership represents Team Vitality's commitment to nurturing the best talent in esports and fostering a culture of exceptional performance.
In celebration of the ground breaking announcement, Paris was illuminated with holograms of ZywOo across the city. ZywOo was spotted on monuments and buildings including the Pantheon, Trocadero, Near Arc de Triomphe and Montmartre. The stunt showcases Team Vitality growing cultural impact within France and how its players have become national icons.
At only 17-year-old, ZywOo first joined Vitality in 2018 where he made his instant emergence on the CS:GO scene and was quickly labelled as a player destined for greatness. Since ZywOo's signing, Team Vitality has been crowned winners at the ECS Season 7 finals and EPICENTER 2019, as well as runners-up at both ESL One: Cologne and DreamHack Master Malmö.
During this first year of professional play, ZywOo also became a record holder by earning the most MVP titles. ZywOo was awarded a staggering five awards in 2019 including cs_summit MVP, ESL One Cologne MVP, ECS S7 Finals MVP, DreamHack Masters Malmö MVP and EPICENTER MVP. He also made history when he was announced as the youngest and only French player to be crowned 2019 HLTV Player of The Year.
Team Vitality's CS:GO team has seen massive growth in 2020 with the signing of 17-year-old prodigy Kévin "misutaaa" Rabier and the introduction of a six-man roster with superstar Nabil "Nivera" Benrlitom. The team's most recent accolades include a win at Intel Extreme Masters Beijing where they became the first team to win a major tournament with a six-man competing roster and back-to-back BLAST Premier championships. The team currently sits at number one on the coveted HLTV World Rankings.
"We are delighted that ZywOo has chosen to commit to being a member of Team Vitality for the next five years. A player like ZywOo comes along once in a generation and we couldn't be happier to have him competing with us. Together with our performance team, we are committed to ensuring that ZywOo has the tools and infrastructure to continue reaching his full potential" said Fabien "Neo" Devide, President & Co-Founder, Team Vitality 
"Being a member of Team Vitality has always been such a natural fit for me. 2020 was a crazy year and I know that having Team Vitality and my teammates support me was one of the main reasons I excelled. I am really excited to make this commitment and wear the Team Vitality shirt for another five years." said Mathieu "ZywOo" Herbaut 

WePlay and DashFight Hosted "Ultimate Weekend Brawl #1"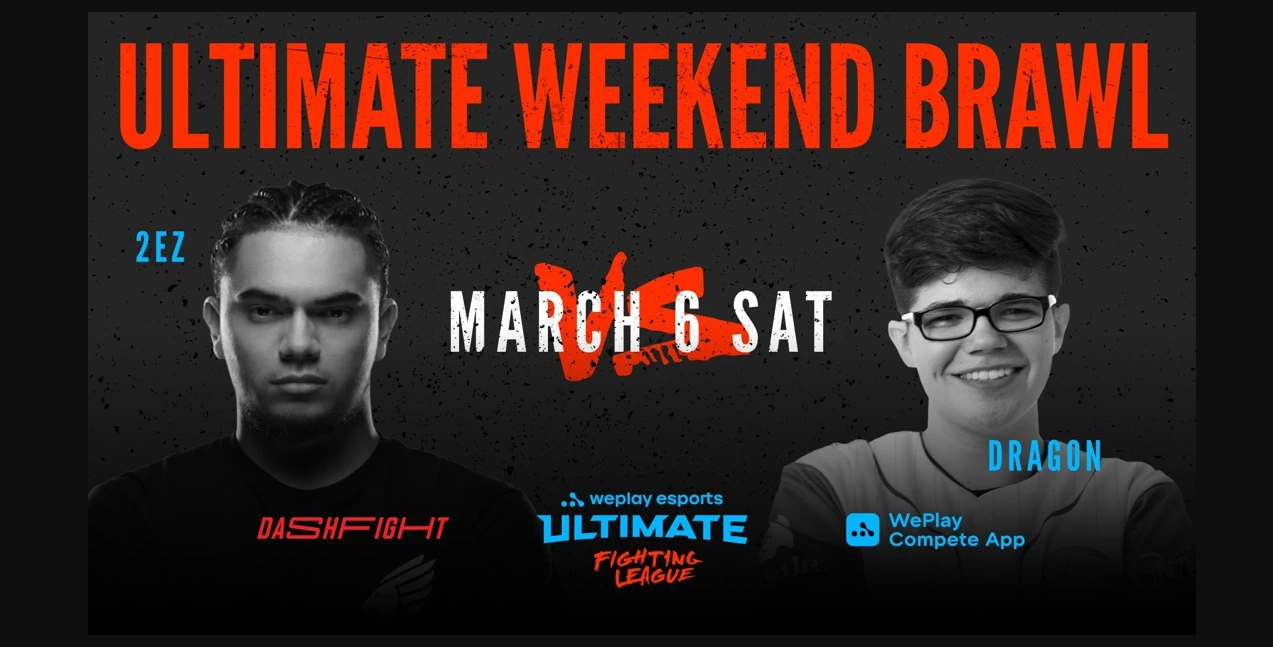 Reading Time:
< 1
minute
WePlay Esports and DashFight have successfully hosted the "Ultimate Weekend Brawl #1." Ultimate Weekend Brawl (UWB) is a fighting game showdown with world-class players.
Ultimate Weekend Brawl #1 took place on 6 March 2021, featuring three Mortal Kombat 11 matches between prominent fighting games players.
Aj "2eZ" Pieri replaced Dominique "SonicFox" McLean in the Main match. Here are the event results:
Tyrese "DizzyTT" Carl 1 : 3 Denom "A F0xy Grampa" Jones
Tommy "Tweedy" Tweedy 1 : 3 Matthew "Biohazard" Commandeur
Aj "2eZ" Pieri 2 : 4 Ryan "Dragon" Walker
The winners have earned the following prizes:
The first Undercard match — $300 — A F0xy Grampa
The second Undercard match — $300 — Biohazard
The Main match — $500 — Dragon
"UWB is designed to give the audience an opportunity to see their favorite heroes in action with incentive both to have fun and to win. These kinds of tournaments bring the players, the commentators, and the broader audience closer together," Eugene "Hitras" Shepelev, lead esports manager at WePlay Esports, said.
"We at DashFight had a lot of fun working to make this event happen, and I hope everyone enjoyed following it as much. I want to believe that UWB will soon become a favorite and a regular pastime for many viewers," Alice Averina, product marketing manager at DashFight, said.
eSports & Games Streaming to be Worth $3.6 Billion Globally by 2025, as Sponsorship Drives Future Growth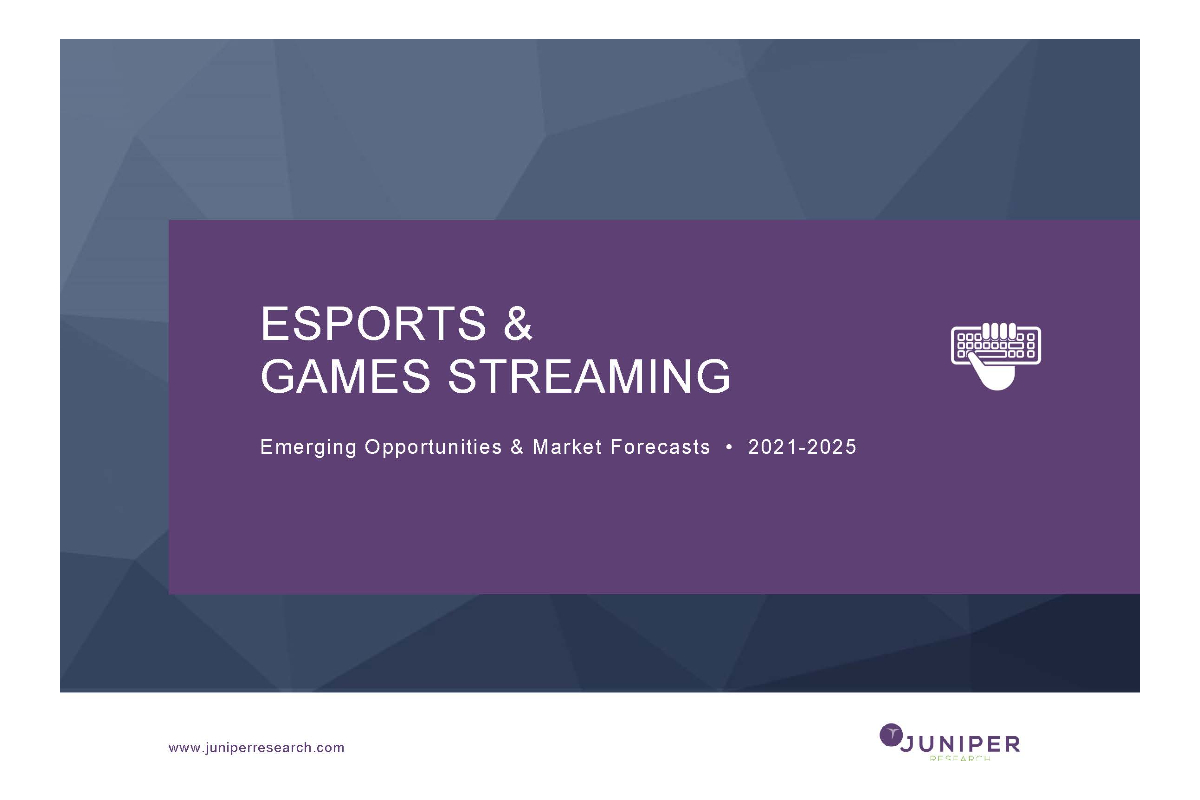 Reading Time:
2
minutes
A new study from Juniper Research has found that the global eSports and games streaming industry will be worth $3.5 billion by 2025; rising from $2.1 billion in 2021. This represents a growth of 70% over the next four years. eSports is the live streaming of games, often featuring professional gamers, and games streaming includes the streaming of gameplay content to audiences in a casual environment.
The new research, eSports & Games Streaming: Emerging Opportunities & Market Forecasts 2021-2025 Report, predicts that the market value will be driven by subscription spend to streaming platforms and advertising spend over streams. However, it urges stakeholders to invest in other revenue-generating areas, including broadcasting rights and live event ticket sales, and establish high-value sponsorship deals to maximise the market value of eSports in the future.
For more insights, download our free whitepaper: What to Expect from eSports in 2021 Whitepaper Download
eSports Requires Global Strategies

The research anticipates that there will be over 1 billion eSports and games viewers by 2025; growing from 800 million viewers by the end of 2021. This represents 1 in 9 of the global population. Whilst it forecasts that the Asia Pacific region will represent over 50% of these viewers by 2025, it identifies Latin America as a key region set for growth over the next four years.
By 2025, the research predicts that there will be over 130 million eSports and games streaming viewers in the region. In turn, report co-author Saidat Giwa-Osagie remarked: 'Successful streaming platforms will be those that can cater for the differences in geographical regions, by including locally popular streamers and games titles into eSports events.'
Rising viewership will create greater levels of competition between content streaming platforms, including Twitch and YouTube. In turn, these streaming platform providers must promote their content to new audiences. Aligning eSports events with other industries, such as the entertainment industry, will provide these streaming platforms with opportunities to attract new users.
Whitepaper Download: https://www.juniperresearch.com/document-library/white-papers/what-to-expect-from-esports-in-2021
eSports & Games Streaming research: https://www.juniperresearch.com/researchstore/content-digital-media/esports-games-streaming-research-report
EVOS Esports Announces Partnership With Hepmil Creators' Network To Offer YouTube's Reserved Media In Indonesia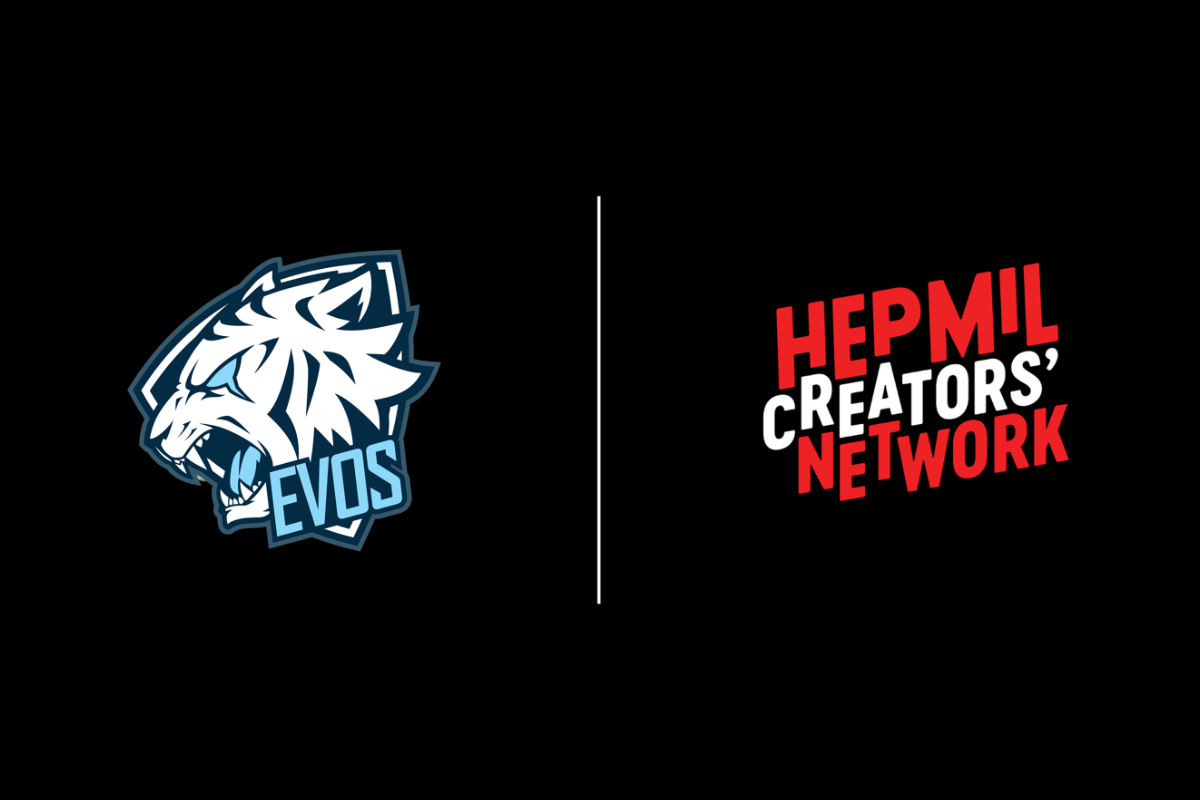 Reading Time:
3
minutes
EVOS Esports, the leading esports organization in Southeast Asia, has announced an exclusive partnership with Hepmil Creators' Network (HCN) for the Indonesia market. It was revealed by the co-founders of EVOS Esports, Ivan Yeo and Hartman Harris and the co-founders of HCN, Karl Mak and Adrian Ang @ Xiao Ming, during a special announcement on Clubhouse; a social networking app based on audio-chat.
EVOS Esports and HCN will be offering brands and advertisers in Indonesia premium inventory on YouTube by tapping on HCN's Reserved Media offering. One of the key inventory is the esports and gaming channel bundle, which enables advertisers to target the hard-to-reach Gen Z and Millennials in Indonesia. The partnership will also open up the opportunity to esports and gaming talents in Indonesia to be part of the Reserved Media programme.
HCN is a digital creator agency that grows and empowers the next generation of content creators in Asia, by enabling them to monetize through branded content campaigns and increasing their AdSense revenue through YouTube Reserved Media. It is the first in Southeast Asia (SEA) to offer premium inventory of Reserved Media to advertisers in the region. The offering comes about from HCN's partnership with US-based digital media company Bent Pixels, which owns the sales rights for Reserved Media through its long-term partnership with YouTube.
EVOS Esports currently manages 160 gaming influencers exclusively and are partners with over 200 esports talents, with a total following of over 64 million YouTube subscribers and over 62 million Instagram followers, and over 350 million views per month across Southeast Asia. Its talents include Jonathan Liandi (2.7M subscribers; 731M views) and Dyland PROS (13.4M subscribers; 1B views).
Reserved Media will allow brands to secure highly sought-after inventory on the top esports & gaming channels in Indonesia. Brands will also have the ability to achieve 100% share of voice on select channels during key promotional or launch periods, ensuring exclusivity.
HCN is the sister company of Singapore-based content creator SGAG and a subsidiary of Hepmil Media Group, which also owns other platforms in the region like MGAG (MY) & PGAG (PH). This is Hepmil's first foray into the Indonesia market to grow the Reserved Media offering and expand its inventory of channels through the partnership with EVOS Esports.
Karl Mak, Co-Founder and CEO of Hepmil Media Group said: "EVOS Esports is the top esports organisation in the region, and we are excited to enter the Indonesia Market through such a strong partner. The opportunity of Reserved Media and Esports has been validated to be successful in the US and we are excited to bring it to Indonesia with EVOS. Through this partnership, we will be able to expand our Reserved Media inventory and cater to advertisers in Indonesia who are not only hungry to enter the Esports & Gaming space, looking also for media buying opportunities to associate their brands with the industry."
Ivan Yeo, Co-Founder and CEO of EVOS Esports, said: "We are delighted to partner exclusively with HCN in Indonesia to offer premium inventory of YouTube's Reserved Media to brands. EVOS Esports is open to offer this initiative to gaming talents in Indonesia, as it will serve as an additional revenue generation stream for them. I am confident this new offering will serve as a catalyst in elevating the esports and gaming scene in Indonesia."
Marketers will have the ability to create YouTube advertising assets in multiple formats, both skippable and non-skippable, that run complementary to its branded content on YouTube channels. This will be done in collaboration with gaming talents who are working with EVOS Esports and HCN.
This supports the optimization of marketing spend by brands with complete share of voice on select channels, premium association and effective micro-targeting. With Reserved Media, brands can now purchase premium ad inventory on specific channels by their favourite creators from one single point of contact. At the same time, they will fully own the advertising spaces on select channels during the engagement period without interference from competing advertisements, thus improving targeting efforts and optimizing media budget.