HooYu launches expanded suite of UI and UX tools answering calls from gaming industry for more streamlined KYC processes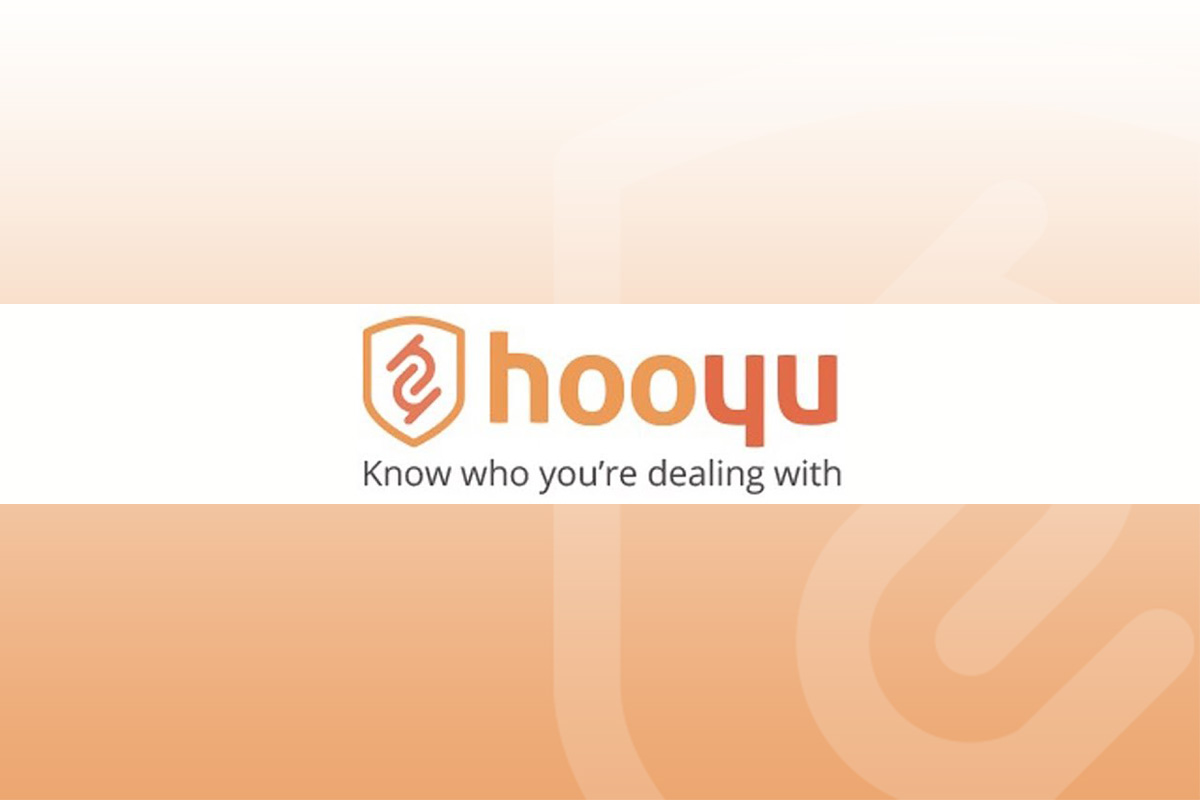 Reading Time:
2
minutes
Leading KYC tech provider launches new suite of UI and UX tools to help gaming operators build more effective customer sign-up journeys
 Leading provider of digital KYC onboarding technology, HooYu, today announces the launch of new UI and UX tools to increase success rates for gaming operators at sign-up and payout.
To create a solution that would streamline the customer sign-up and the KYC process, HooYu spent months testing with leading operators. This ensured the new UI would strike the correct balance of offering best-in-class KYC compliance while improving the process for users to sail through player registration.
By doing so, gaming operators will be able to significantly reduce the estimated 20% sign-up abandonment rate they experience when onboarding new customers, a costly figure of lost customers and missed revenue.
The revamped user interface provides more choice for users completing a their sign-up or payout KYC journey.  Digitally savvy users can follow dynamic prompts to fast-track through the process and enjoy a straight-through KYC journey. Meanwhile, users that need more support can return to the HooYu Journey Hub where they can get further guidance on what information or documents they have to provide to pass KYC checks.
This new UX is designed to cater to different user personas that need differing levels of support to get across the digital KYC finishing line. Careful consideration has also gone into accessibility to help prevent exclusion for those with visual or physical additional needs.
The new UI has more customisation options – operators can edit icons, buttons, fonts and brand colours, as well as adding custom messages. They can also add Custom Style Sheets to control the appearance of the HooYu journey for their users without the need to secure developer resource.
David Pope, Marketing Director at HooYu added: "At HooYu, we solve both sides of the customer onboarding equation by helping operators to increase the integrity of KYC and to maximise the success rates of digital sign-up journeys. We're grateful to all our clients that helped us test and refine our new UI and UX tools. Now it's time to get back into the HooYu lab and start designing the next generation of customer journey tools for tomorrow's digital punter."   

Oddin.gg to deliver esports betting solution to sports betting platform Novusbet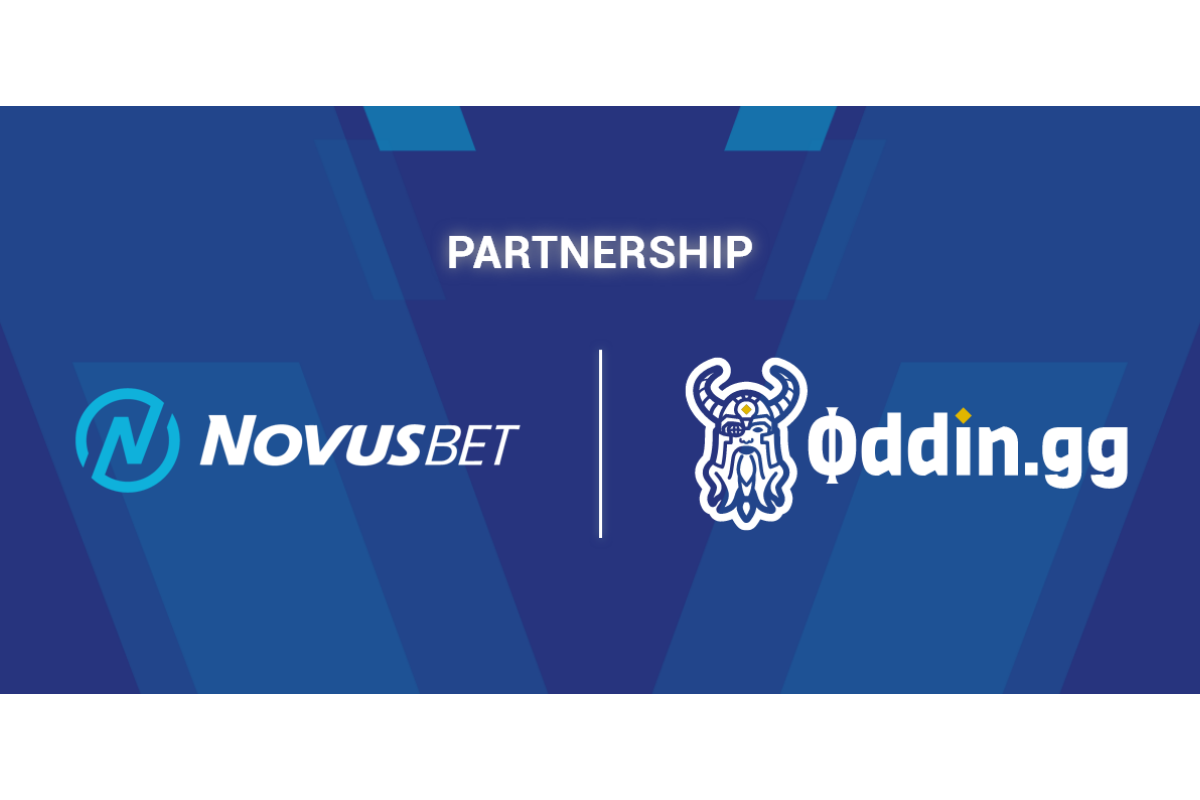 Reading Time:
2
minutes
The global sports betting industry continues to evolve at a rapid pace. As the pastime gets more and more popular with users, it is also becoming more diversified. One of the niche markets that has seen even more rapid and significant growth is esports betting, which offers a potentially large, mostly untapped source of revenue for operators. As esports betting continues to become more widespread, Oddin.gg, the leading esports betting solutions provider, has been selected by sports betting and platform provider Novusbet to help the latter expand its portfolio.
Novusbet operates primarily in Latin America and Africa, where the majority of its clients are located. Going forward, those clients will gain access to Oddin.gg's unique and innovative iFrame esports betting solution. This will allow them to target esports bettors throughout their operational areas, reaching tens of millions of potential new customers.
Oddin.gg co-founder and Managing Director Marek Suchar remarked, "This new relationship with Novusbet is the culmination of hard work on the part of both companies, as well as the recognition of the important role esports betting will play in the larger sports betting ecosystem. We are thrilled to be able to count on this new partnership to extend our reach and look forward to a long and prosperous relationship."
Novusbet will implement Oddin.gg's iFrame at the beginning of 2022. This will give all their clients access to tournaments and events for titles like CS:GO, Dota 2, and League of Legends, already household names in the fast-growing industry.
Simone Suppa, Novusbet Operations Manager added, "Oddin.gg's esports betting solutions stand apart in a market that is seeing greater competition. We are excited to be able to launch their iFrame for our clients, who will benefit from the innovation and advanced technology that Oddin.gg continues to bring to the esports space."
The esports ecosystem has been rapidly evolving over the past decade with explosive growth over the past two years. Esports betting is changing to reflect the developments. Many traditional sportsbooks around the world have embraced esports betting as a core component of their betting markets, poised to tap into a source of revenue that is expected to reach $13 billion by 2025.
NeoGames makes bid to acquire Aspire Global for SEK 111 per share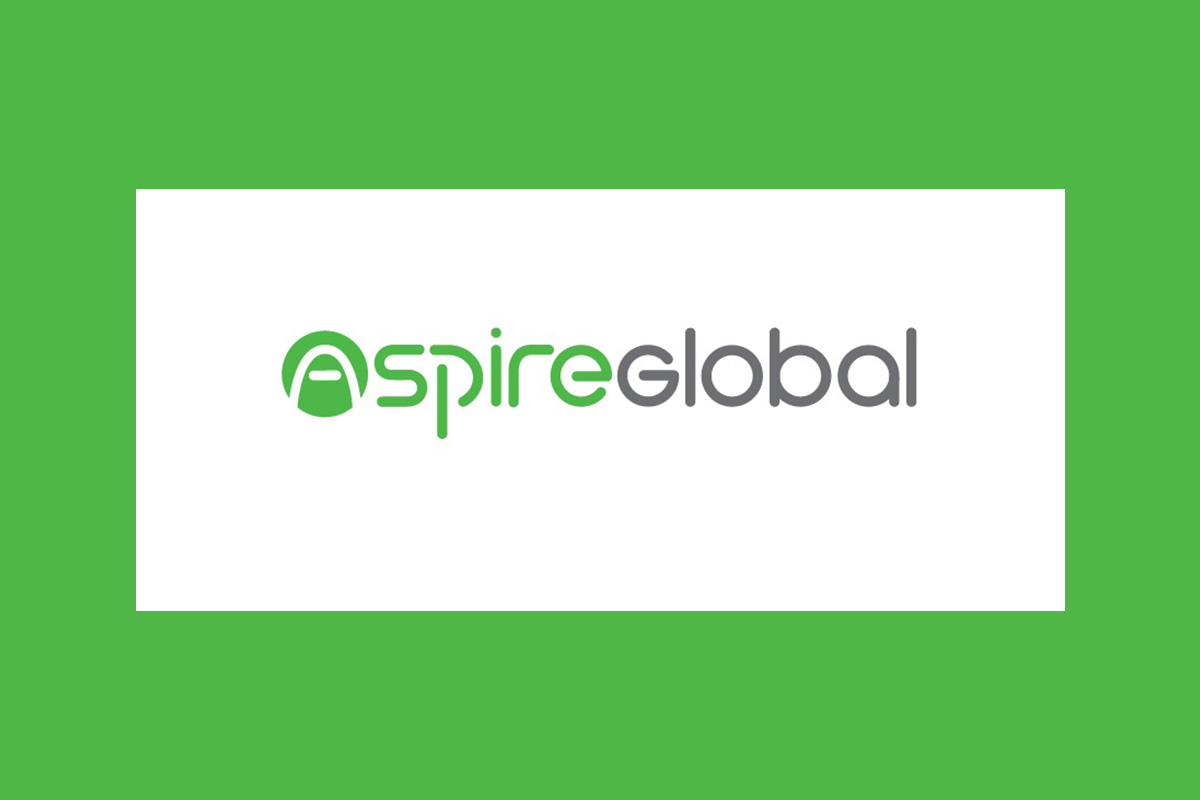 Reading Time:
3
minutes
NeoGames, the global leader of iLottery solutions and services, has made a bid to acquire Aspire Global, the leading supplier of gaming solutions, for SEK 111 per share.
On 17 January 2022, a public tender offer was made by NeoGames S.A to the shareholders of Aspire Global to tender all their shares in the Company to NeoGames for a consideration consisting of a combination of cash and newly issued shares in NeoGames . Aspire Global's main shareholders, who in aggregate own shares corresponding to 66.96% of all shares and votes in Aspire Global, have entered into irrevocable undertakings that enable the other shareholders in Aspire Global to tender their shares to NeoGames and receive 100 percent cash consideration corresponding to SEK 111.00 per share tendered in Aspire Global representing a premium of 41% compared to today's closing price of SEK 78.5 for Aspire Global's share.
This value of the company is between 500-600 million US Dollars.
For the shareholders who elect to receive 100 percent of the consideration in cash, the Last Twelve Month (LTM) EBITDA multiple) would be 16.8x which compares very favorably to the comparable multiples in the space.
For those shareholders electing to take the mix of equity and cash on a 50:50 basis, the EV/EBITDA multiple will be 13.6x due to the proposed share price ratio which, whilst a lower multiple, also compares well to industry comparables. The latter option will be subject to change based on the movement of NeoGames share price pre closing of the Offer.
The synergies between the companies expend more the control in the value chain of gaming and lottery and will allow the group to become a true online leader in regulated markets.
NeoGames will gain access to Aspire Global proprietary products and world leader in the managed services offering, also to big volumes in regulated markets such as Europe, Latin America and Africa.
Aspire Global will be able to accelerate its US entry plans through the existing presence of NeoGames.
Aspire Global will continue to act independently and as an iGaming division in the whole group.
All the employees are expected to continue as usual in both Aspire Global group and NeoGames.
Tsachi Maimon will remain as the CEO of Aspire Global group and will be appointed to be the president of the NeoGames group.
Tsachi Maimon, CEO Aspire Global:
"Aspire Global is a high quality, leading supplier with a one stop shop in the regulated gaming industry. Following the acquisition of Btobet, Pariplay, the recent investment in bingo and the divestment of the B2C division and now this potential merger with NeoGames, we will create a leading global supplier for the entirety of the iGaming and iLottery space overnight. I strongly believe that the two companies are well matched with a solid cultural connection forged over many years of working together which will facilitate meaningful revenue synergies. The deal will allow us to leverage NeoGames' presence in the U.S. to grow even further in this market whilst continuing to roll out new products and support the growth of our regulated clients in Europe, Latin America, Africa and North America. Setting aside the value creation from a financial perspective, both NeoGames and Aspire Global will be able to offer a state-of-the-art enhanced gaming solution as well as supporting growth for existing and new clients. This is an exciting new chapter for my management and employees as we look to lead the space with high quality and innovative products"
Moti Malul, CEO NeoGames:
"This is a highly strategic and transformational transaction for NeoGames that represents perhaps one of the more important milestones for us as a company. We believe that the combination of our two very successful companies will create a leading global provider across all forms of online lottery, sports betting and gaming that would have significant global active presence in many key markets. As a pure-play iLottery provider, we have experienced first-hand the strong convergence and expansion trend of lotteries in many countries globally into online gaming verticals and we believe that with this transaction we will become an even better strategic partner to our existing and future customers. We are excited to also be able to become a leading global provider to regulated gaming operators through the vast experience and product set that Aspire Global brings to our combined entity, together with profound operational experience which is a crucial success factor. The strong ties and cultural fit between the companies, where significant parts of our management teams have worked together and cooperated along the years, provides a great platform for future collaboration and success"
Livespins joins forces with Fantasma Games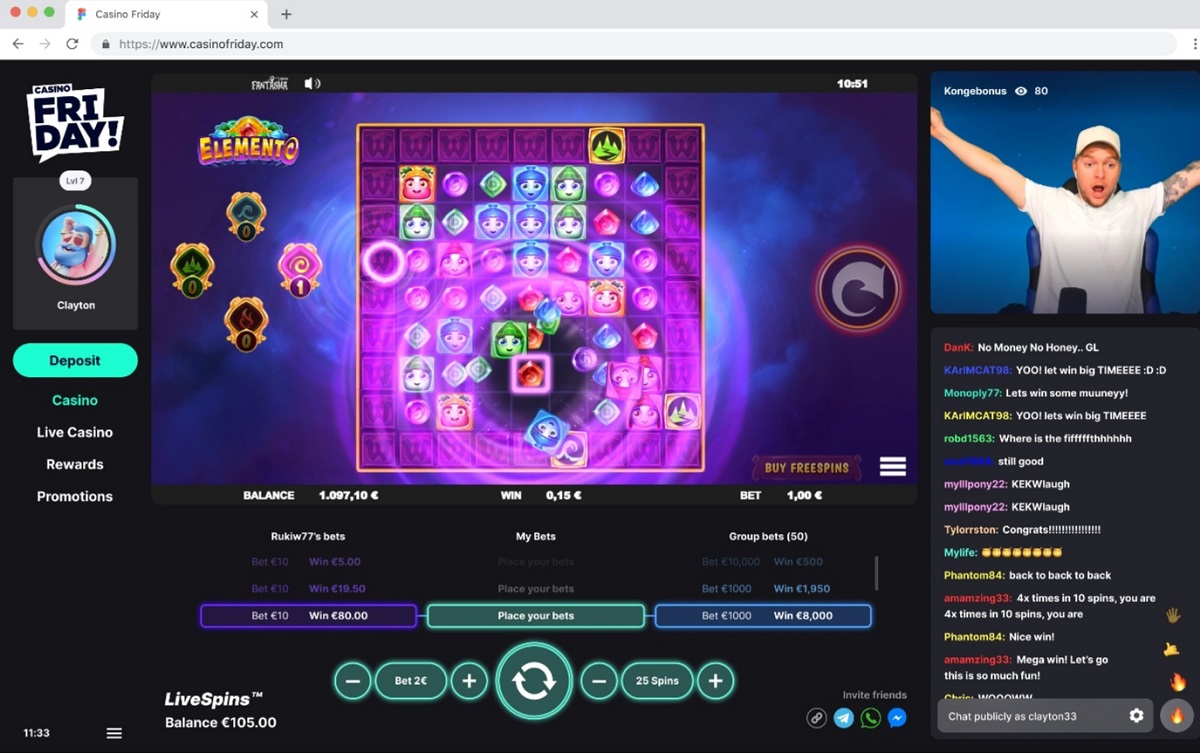 Reading Time:
2
minutes
Studio's chart-topping slots now part of social streaming bet-behind platform
Livespins, the provider of socially charged online casino experiences, has signed an agreement with Fantasma Games that will see the exciting game studio integrate its suite of slots into Livespins' ground-breaking live streaming platform.
The partnership will see Livespins' growing army of hugely entertaining streamers play some of Fantasma's most popular titles while enabling players to join the ride and bet behind the streamer.
Livespins is keen to work with innovative and cutting-edge studios to offer the best game titles to its streamers as well as players. Fantasma certainly fits the bill with its suite of slots that have been designed to offer player experiences that go beyond gambling.
This includes slots such as Flower Fortune Megaways that allows players to climb through levels built into the game, unlocking additional bonus features as they do. Then you have Heroes Hunt and Heroes Hunt 2 where players unlock different characters as they progress through the game's storyline.
Livespins integrates directly with an online casino and its proprietary streaming platform allows multiple players to view their favourite streamer and bet behind their play, effectively creating a group bet and shared betting experience on the same spin.
Each player is free to choose the bet amount and the number of spins they prefer. Adding another level of user engagement is the ability to chat with the streamer and other players and add reactions as the streamer spins the reels and the anticipation and excitement builds.
Michael Pedersen, CCO at Livespins, said: "Livespins is here to socially charge online casinos and offer an entirely new category of player experience by combining a well-known bet format – bet behind – with the uniquely immersive and highly entertaining world of streaming.
"At the heart of an engaging streaming session is a slot that provides the thrills and spills that both the streamer and the viewer can get excited about and in Fantasma Games we have a studio that knows how to deliver on both counts.
"This is the first in a series of integrations that we will be rolling out over the coming weeks and months as we continue to ramp up the Livespins product and proposition."
Fredrik Johansson, Founder at Fantasma Games, said: "As a studio, we have always aimed to be at the cutting edge and to design and develop slots that go beyond gambling to deliver never seen before player experiences. Livespins is working with a similar ethos, and we are thrilled to be their first studio partner.
"This partnership will allow us to leverage the power and influence of streamers and put our slots in front of a new and growing community of casino streaming consumers and online slot players."