KITKAT BECOMES MAIN PARTNER OF THE LEC 2021 AND LAUNCHES "MISSION CONTROL" WITH SPORTFIVE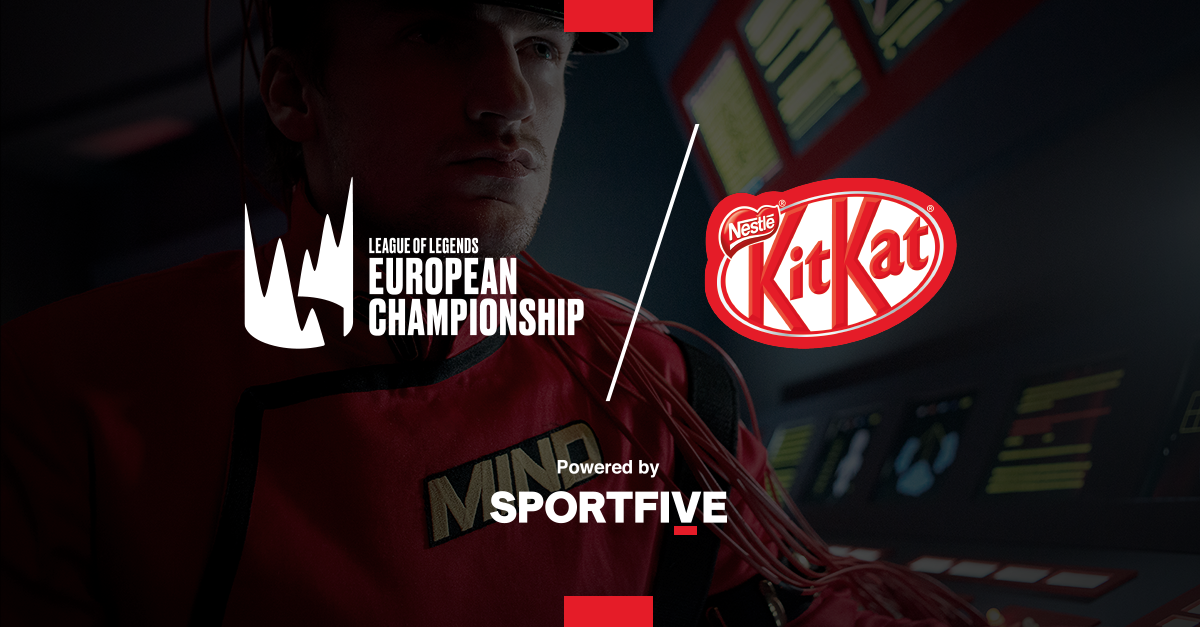 Reading Time:
3
minutes
KitKat extends its partnership with the Esports League of Legends European Championship (LEC) as Main Partner for 2021. Global sports business agency SPORTFIVE secured the deal and produced a hero commercial for the kick-off.
After enabling KitKat's first and successful experience within the esports ecosystem last year, sports business agency SPORTFIVE again is the chocolate brand's esports lead agency of choice and delivers an integrated and comprehensive solution for KitKat: From facilitating and concluding the rights deal over consulting to the execution of final activation, ranging from campaigning and producing the new commercial to social media content and sweepstakes.
As one of the most iconic chocolate brands in the world, KitKat offers the perfect opportunity to lean back and enjoy breaks from the League of Legends European Championship actions. All gaming and esports activations reflect KitKat's DNA: humorous, empathic and unpretentious. Under the claim "Even the Biggest Champ Needs A Break" the brand is picking up typical gamer situations, linking it to what the brand stands for: relaxing breaks that bring a smile, especially in situations where gamers feel tilted.
As part of the extended partnership in 2021, SPORTFIVE created a sub campaign around the claim "Even the Biggest Champ Needs A Break" and produced a 30 seconds hero commercial with the title "MISSION CONTROL", extending the story around gaming breaks being a crucial part of a gamers lifestyle.
"Putting a gamer in front of the monitor and placing the brand logo next to it? Anyone can do that. This is why we are following another approach and are kicking off the LEC partnership with a specially produced image spot that brings fun, entertainment and shows the gamer from a 'different side'. We are presenting the gamer multifaced. As a gamer sometimes you struggle with yourself: Should I continue playing after a loose streak? Should I think of the team first or my own performance? We create situations that every gamer can relate to and literally jump into the head – the MISSION CONTROL" | Georg Fischer, Marketing Manager for KitKat in Europe, Middle East and North Africa
KitKat is leaving space for every distinctive character trait of a gamer, giving each characteristic a brief but memorable stage to shine: SKILL is responsible for motor skills, REASON for analyzing situations neutrally. MIND is the brain and INTELLIGENCE keeps a cool head and always makes the right decisions. And then we have EGO – a character that does not contribute much to the team effort but is indispensable for gamers. When a team is not working together as planned, the only thing that helps is bringing relaxation into the chaos through a break, enjoying KitKat chocolate and getting a new perspective. After this break every gamer will find the balance that can lead to victory. More episodes and side stories will be gradually launched on various social media platforms.
"The extension and the associated upgrade of KitKat in the LEC as Main Partner fully pays off the success of the partnership as well as the activations to date. Together with KitKat, we want to communicate the positive side of breaks with a wink and focus on the fun in and out of the community. We are starting the new year with MISSION CONTROL and still have a lot of plans for KitKat in 2021" | Eike Gyllensvärd, Executive Vice President Global Esports Partnerships at SPORTFIVE
"We're so happy to be signing on again with KitKat as one of our main partners for 2021. We had such a fruitful time together in 2020, with KitKat helping us to deliver some top level content for our fans," says Alban Dechelotte, Head of Sponsorships & New Business EU Esports at Riot Games. "KitKat started with a pilot initially, with a relatively low level of activity; so it's incredible that they have recognized the value of our partnership to the extent that they are now one of the major league esports partners across the LEC and local leagues and teams across Europe."

Betway Gets into the Olympic Spirit with the Betway x BLAST Spring Games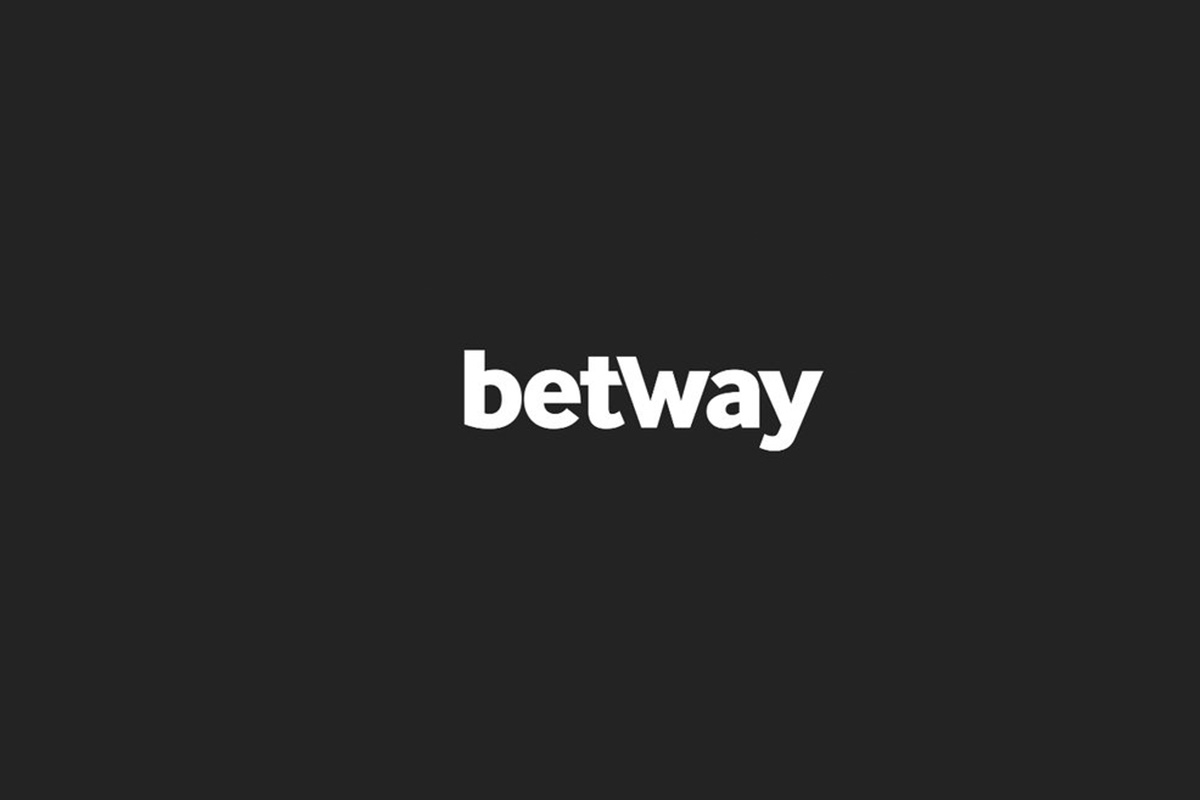 Reading Time:
< 1
minute
Leading online bookmaker Betway and tournament organisers BLAST are challenging the esports community to claim gold with four Olympic-themed challenges on Counter-Strike: Global Offensive.
Competing on the maps, gamers will have their ability, composure and movement put to the test, with the highest overall scorer being crowned the winner and given the coveted Betway x BLAST golden medal. This follows the success of the Fall Games, where thousands watched and competed as they tried to beat their favourite esport pros score.
Challenge 1 will see players test their agility as they take on the Hurdles in a bid to be the last gamer standing. Next, Surf will test their experience and ability to ride the wave, while Challenge 3 will make sure they are steady on their feet as they compete in Glass Floor. Finally, Competitive Tag will set the winner from the losers, as players vie to record the least amount of time-tagged.
Now available to download on Steam, fans will have seen these maps in action before on the Blast Premier YouTube and Twitch channel, racking up millions of views.
Adam Savinson, on behalf of esports at Betway, said: "The Betway Spring Games is the latest addition to the ever-growing portfolio of Counter-Strike maps produced by Betway. The maps are a unique way Betway can engage CSGO fans and have become a staple within the community.
"The reception and popularity of the maps has been incredible! We're proud to be able to continue to innovate in a game that has been around for over 22 years and have already started on planning the next one!"
BLAST Premier renews deal with Douyu in expanded media rights partnership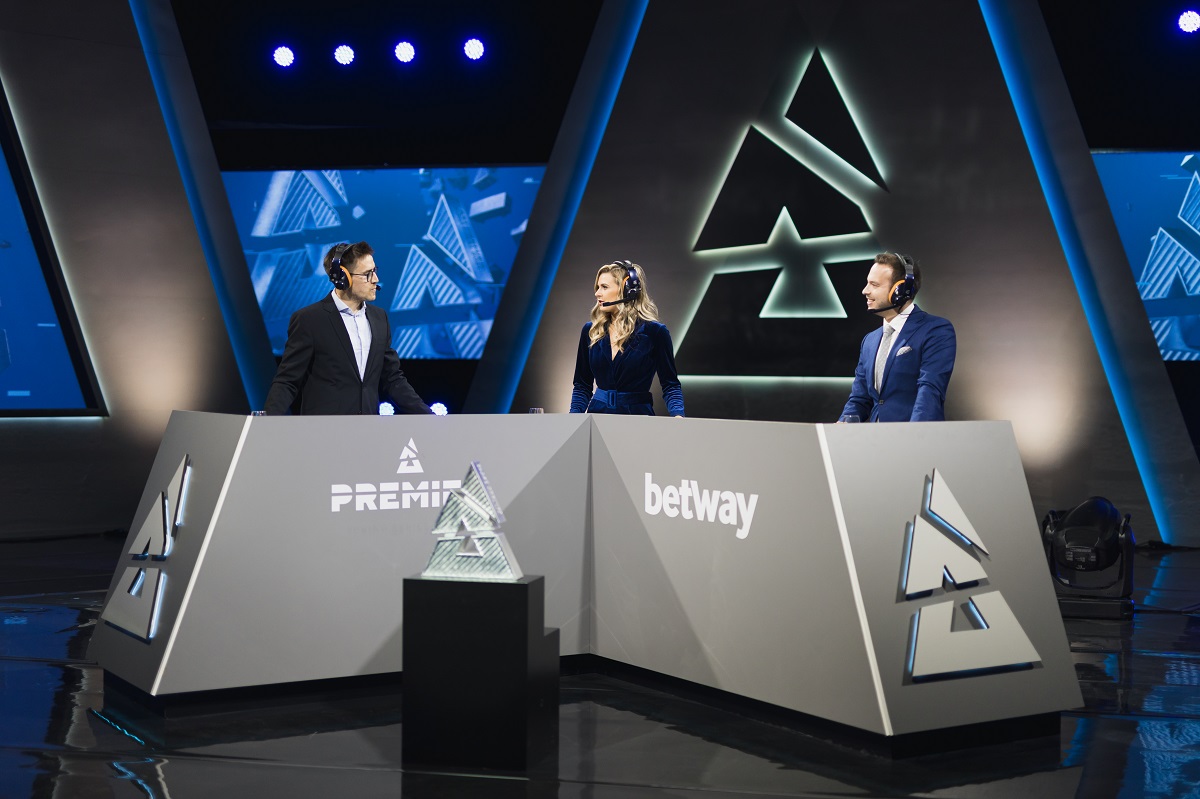 Reading Time:
2
minutes
The deal will see Douyu retain exclusive Counter-Strike rights for China and deliver the first ever BLAST Premier Fall Qualifier in the region
Esports tournament organiser BLAST Premier has expanded its media rights deal with Douyu, China's leading live streaming service.
As part of the expansion, Douyu will retain exclusive broadcast rights for the rest of the BLAST Premier 2021 season and get the opportunity to deliver the first ever BLAST event in China by hosting a Fall Qualifier.
The deal will see BLAST Premier streamed across Douyu and extended to Huya and Bilibili with over 500 million monthly active users across all three platforms.
The announcement comes off the back of a number of new deals for BLAST Premier with the esports tournament orgasiner's portfolio of media rights growing to over 35 partners, while shown in 18 different languages and to over 150 TV territories.
China is one of the fastest growing markets for esports in the world, which translates to a live streaming audience of 193m in 2021 with BLAST Premier enjoying some of its biggest viewership in the country.
Alexander Lewin, VP of Distribution and Programming for BLAST, said: "In line with our strategy to team up with the world's biggest broadcasters we are delighted to further deepen and extend our partnership with Douyu into a second year. Douyu's esports expertise and fantastic reach will continue to provide BLAST Premier's fanbase in China with the very best Counter-Strike entertainment. We are looking forward to working with the Douyu team on the Chinese Qualifier and welcoming CS:GO teams from China into the BLAST universe."
BLAST Premier is a global Counter-Strike tournament series that unites all major events, offers opportunities to all regions across the globe and crowns the world champions of CS:GO. Up to 32 teams will take part in the seven events this year with a combined prize pool of $2,475,000 on the line. The BLAST Premier Qualifiers provide teams from all corners of the world with an opportunity to feature in the tournament organiser's events and a platform to compete on an elite level.
The tournament organiser posted increased viewership last year with more than 83 million hours of content watched across all seven of its Counter-Strike tournaments while delivering the most watched CS:GO online match of all time during the 2020 Global Final.
Guild Esports Signs Samsung Partnership Deal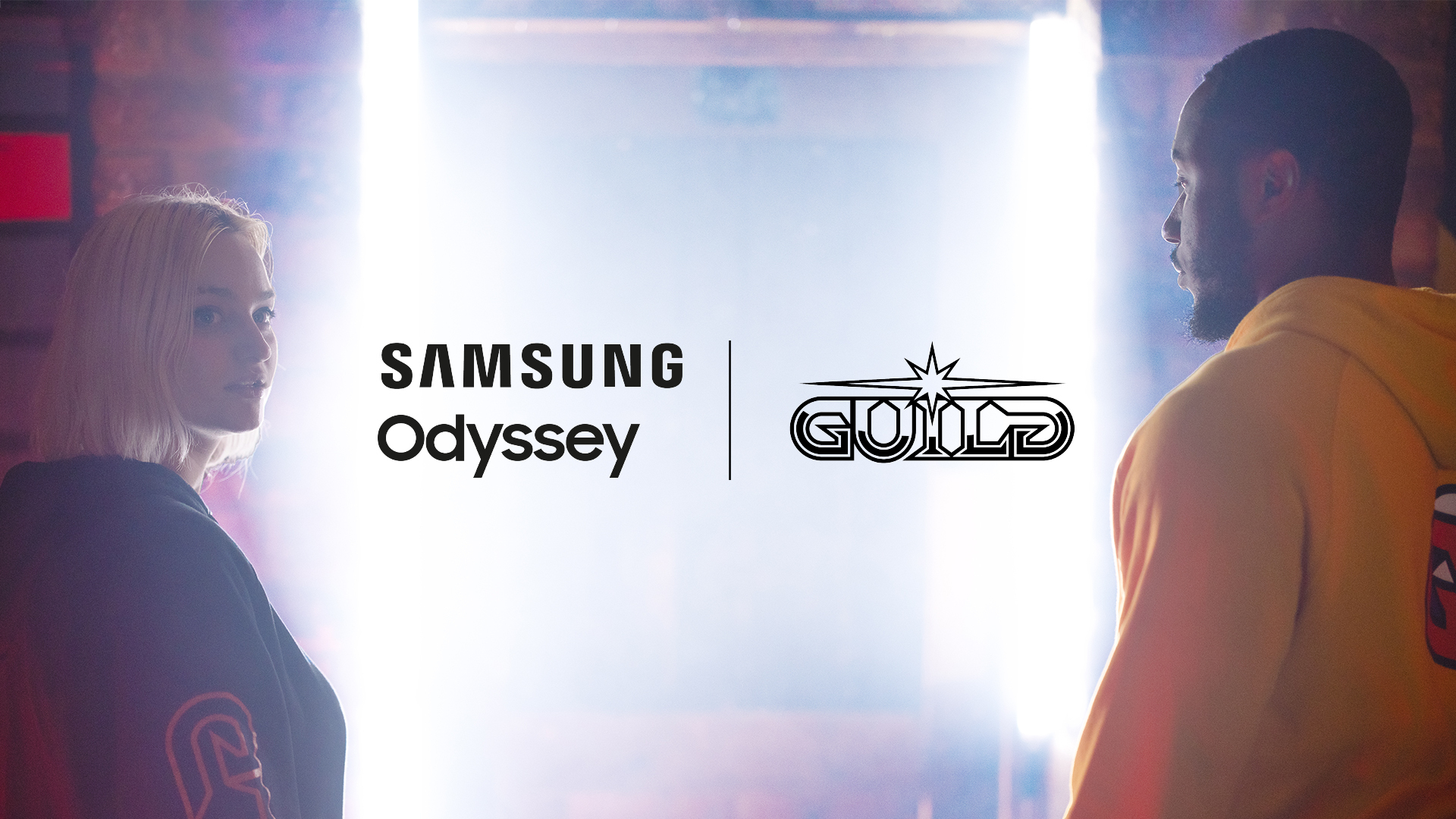 Reading Time:
2
minutes
Today, Guild Esports, the leading esports organization co-owned by David Beckham, is pleased to welcome Samsung, world-leader in transformative technologies, as its Official Display Partner.
The partnership with Guild is Samsung's first partnership agreement with a UK esports organization and will commence from today, following the signing of a one-year deal across the UK & Ireland.
Samsung will provide monitors and displays for Guild's newly launched Academy and additional monitors for pro-players, content creators, and staff, along with LCD displays and LED signage for rooms in Guild's future London headquarters. Samsung's high-performance monitors will offer Guild players the high refresh rate and low response time vital for the competitive world of professional esports.
The partnership will see Samsung enjoy exposure across Guild's social and digital content, featuring its pro-players and content creators, while also offering VIP experiences for fans. Samsung's display solutions will also be integrated into the Guild Academy's physical infrastructure and roadshows.
Guild and Samsung share the same vision for the future of esports, and the partnership reaffirms their commitment to providing best-in-class technology and infrastructure for esports professionals, which are essential for the development of talent at every level and the wider gaming community.
Michelle Tierney, Director of Commercial Partnerships, added: "We're delighted to be partnering with a brand as prestigious as Samsung, further demonstrating the commitment to our audience by aligning with best-in-class brands throughout our partner family. Samsung is an ideal partner for Guild given its world-leading technology, focus on innovation and providing users with the best possible gaming experience."
Damon Crowhurst, Display Head at Samsung Electronics UK, said: "Samsung is excited to be joining the Guild family and we look forward to delivering value to the gaming audience. From monitors to displays, Samsung is constantly striving to improve the user experience by harnessing new innovations resulting in total immersion, unrivalled game play and maximum comfort. This partnership shows continued commitment to gamers and the wider industry, offering fans experiences beyond the norm. Historically, we have a long-standing legacy in esports, and we see Guild as the perfect partner to continue this in the UK & Ireland."