SimPocalypse- The continuation of civilization is in your hands. EA Managerial-Strategy game now challenges players of Steam to master it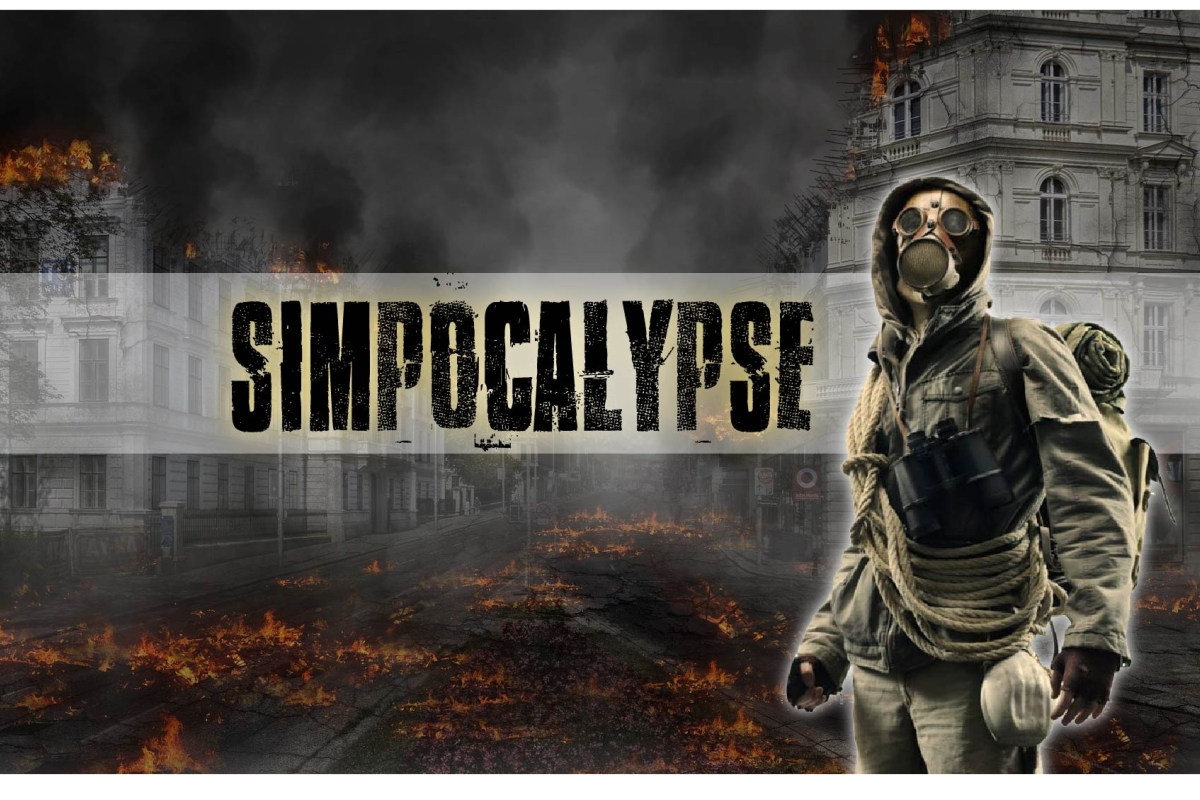 Reading Time:
3
minutes
Gamex studio is now about a month in Early Access with SimPocalypse on Steam, and releasing additional updates to the game like crazy.
Gamex Studio, developer and publisher of  Managerial-strategy civilization simulator game, set in a post-apocalyptic ambiance, now challenges players of Steam with its game to master it


What is the crucial challenge to overcome in SimPocalypse?
Player decisions and managerial, leadership skills matter. At least in SimPocalypse.
The world was torn apart by a nuclear war, leaving almost no survivors behind. A few lucky survivors managed to stay alive, now urging to find food, water, and other basic resources to survive the post-apocalyptic world.
A player is set as a leader of a small group of survivors, who tend to stick around the shelters. The group now counts on the player's skills to overcome the famine and lead the civilization back into a prosperous world, filled with new advancements that can benefit the civilization, while establishing a strong army to expand the reach of the settlement, fighting other groups for extra limited resources and world domination.
What is still coming in Early Access?
Directors of Gamex Studio, said:
"While we are a small team, we have big plans for the game and are giving our all to make it the best game we possibly can. We are focusing on expanding the length of the game while trying to keep it fun and interesting to play at various game stages. Modernizing the UI/UX and work on a complete graphical overhaul of the game while still in Early Access is also one of our big tasks planned in the following months."
Gamex studio recently released a public RoadMap for players and Press to keep track of the game's development, updates, and to follow other bigger updates coming out in the next weeks and months. The game is currently available to play for Windows, Linux, but they plan to prepare a build for Mac as well.
The next updates coming out are segmented into a few bigger groups/patches, the first one called 'Combat Rework', where they will be updating the graphics, adding new battleground elements, improving the UI/UX on this part of the game. The next planned update is 'Nuclear' – which will probably make the biggest difference in players' eyes, as the whole UI/UX will be updated, with a complete graphical overhaul. They also intend to add Steam achievements, introduce more Quality of Life and Automation features, and rework the Player onboarding process.
But this is still not everything that they plan to develop while in Early Access, as they tend to work also on the ambiance music, extra sound effects, adding a new core "currency" to the game – 'Civilization points' while making the game extra interesting with various challenges & Game difficulties.
And the last planned as of now – Mobile adjustments, to be able to possibly offer the game on Mobile somewhere in the future.
Key Features & Goals to master:
– Survive the post-apocalyptic times
(Establish strong fundamentals for your settlement to survive)
– Rebuild the pillars of modern civilization
(Recovery of a modern social, economic and military structure is crucial to start thriving instead of just surviving)
– Manage your citizens to create a powerful establishment
(survive different events through time and grow the empire despite any challenges and threats it faces.)
– Choose your path with a massive research tree and Advance your civilization to new heights
(Will you succeed in global expansion or bring your civilization extinct?)
– Trade the Global Market to your advantage
(Manipulate and trade the market to become a global tycoon)
– Dominate & Control the Post-apocalyptic World!
(Will you choose military pressure, use your wealth, or maybe a more diplomatic route to world domination?)

BLAST and Dansk Industri team up to support growth of esports industry in Denmark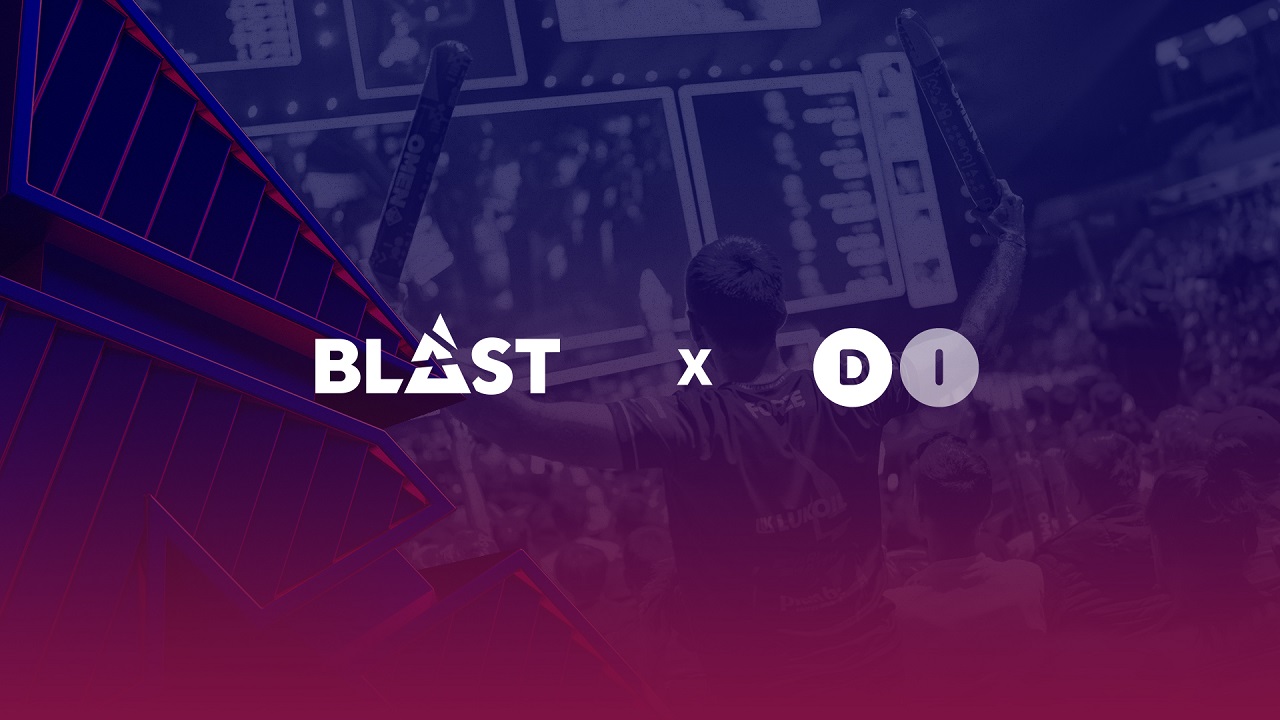 Reading Time:
2
minutes
Partnership will focus on establishing a national esports industry framework  
Esports entertainment company BLAST and Dansk Industri (DI) will team up to support the long-term development of esports and establish a unified voice for the industry in Denmark.
BLAST and DI will work together to help shape and support a framework to develop and further cement Denmark's status as a leader in esports, an industry that is now valued at over a billion dollars and is on course to have a global esports viewership of 577 million by 2024.
Denmark has an illustrious history in esports, and has grown to become one of the most dominant esports nations in the world. The country is a world-leader in Counter-Strike and is the birthplace of a number of the game's biggest talents.
The country's esports success and strong fan following has created a fast-growing industry that is opening up career and business opportunities, to underpin this growth the sector is in need of a ratified and unified esports strategy to help realise Denmark's true market potential.
DI is Denmark's largest, most representative and most influential business and employers' organisation, covering manufacturing as well as service industries across sectors such as transport, energy, IT, health, trade and professional services.
Frederikke Emily Wacker, Head of Relations at BLAST, said: "Denmark has grown to become a market-leader in esports over the last few years thanks to first-class teams, players and tournaments, along with a hugely passionate fanbase. We still see plenty of room for growth and are targeting a higher ceiling for long-term success, this development requires an esports framework and mainstream voice to help support and accelerate the industry. Working with Dansk Industri will allow us to collaborate on creating a common goal and structure to help establish a sustainable top-to-bottom vision to further cement Denmark's position as a global leader in the space."
Maria Krüger Torp, Head of DI Tourism and Attractions, said: It is an absolute pleasure to be a part of BLAST's impressive journey, step-by-step intensifying the way that esport presents itself live. Denmark has achieved a unique position within esports, built with an incredible effort by enthusiasts and entrepreneurs. Now it is time to take it to the next level with unconditional support from the business community and the political decision-makers. The potential is massive."
BLAST is an esports entertainment company that creates live and digital experiences in a number of games including Counter-Strike and Fortnite. The Danish-based company is tasked with producing the competitive Fortnite esports scene for 2022, along with operating the year-long global Counter-Strike tournament series BLAST Premier, where the best teams and biggest stars compete for ultimate glory and a multi-million-dollar prize pool.
AvatarUX roams the savannah in RagingPop™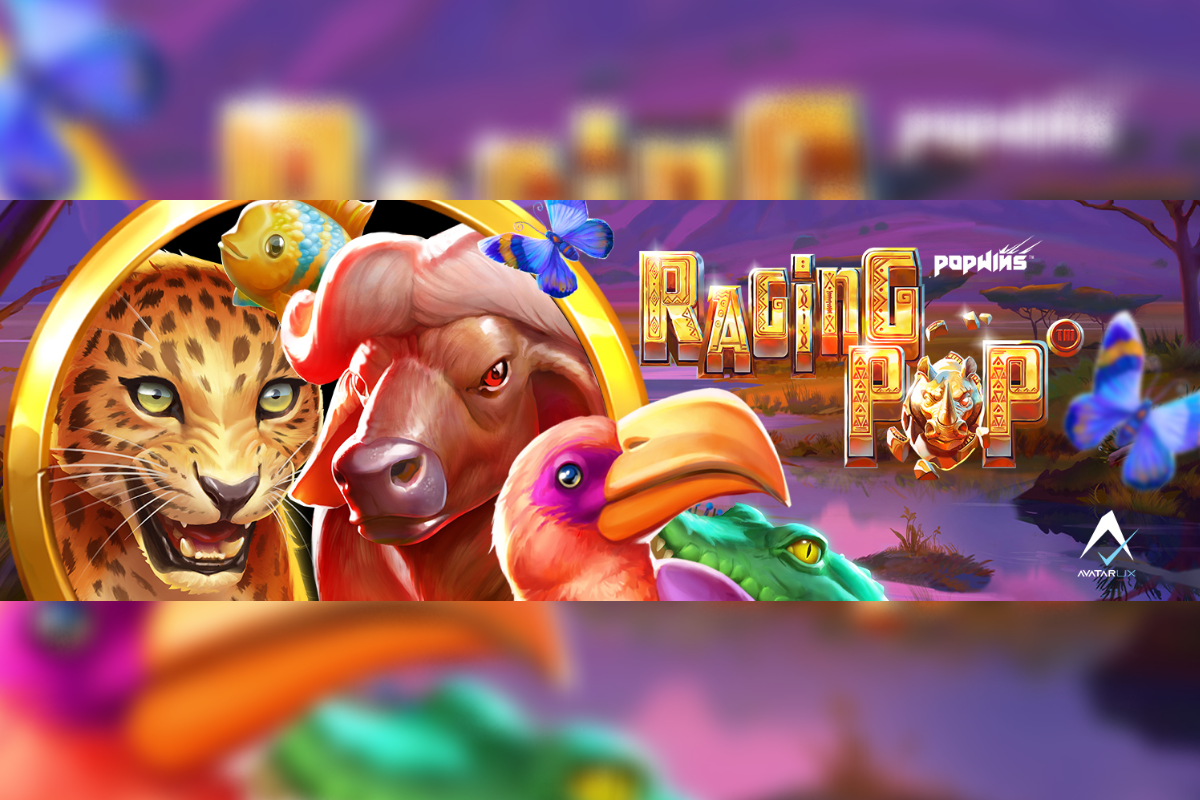 Reading Time:
2
minutes
Innovative slots supplier AvatarUX has ventured to the wild setting of the African savannah in its latest feature-rich hit, RagingPop™.
Containing AvatarUX's hugely popular PopWins™ mechanic, the highly detailed and visually appealing slot combines numerous mechanics for action-packed gameplay.
A Golden Rhino acts as a super-high symbol, paying out with just a combination of two symbols, rather than three.
In addition, every time the reels are spun, the Raging Reel feature can be triggered, which will see Rhinos rampage across the screen, raising reel heights and adding multipliers to the matrix which can reach up to 500x in height.
In base play, through the 'popping' of wins, reels can reach up to six symbols high, while in the bonus this can hit seven, for increased win potential and anticipation building with every pop.
Three or more scatter symbols will award the free spins mode, which launches a multi-stage gamble mode, where players can spin a Gamble Wheel for increased free spins if successful. Multiple successful spins can lead to up to 30 free spins being awarded.
During the bonus round, there is progressive reel growth, with every reel growing by one symbol after 10 spins. This process is repeatable until max reel height is reached.
There is also the option for an Ante Bet feature to be enabled, doubling the base to bonus hit rate for an increase of 25% in stake value, as well as the ability to progress straight through to the Free Spins with the Buy Feature.
RagingPop™ becomes the latest title to join AvatarUX's rich portfolio, filled with diverse themes that all highlight the innovative proprietary mechanic, PopWins™.
Nicola Longmuir, CEO at AvatarUX, said: "We've explored a plethora of dynamic themes in our PopWins™ series and in RagingPop™ we've journeyed to the African savannah for an immersive adventure.
"Combining numerous features, huge multipliers and a max win of 20,000x, it is another high volatility adventure that gives players the chance to enjoy the spectacular AvatarUX slots."
Kalamba Games signs major deal with 888casino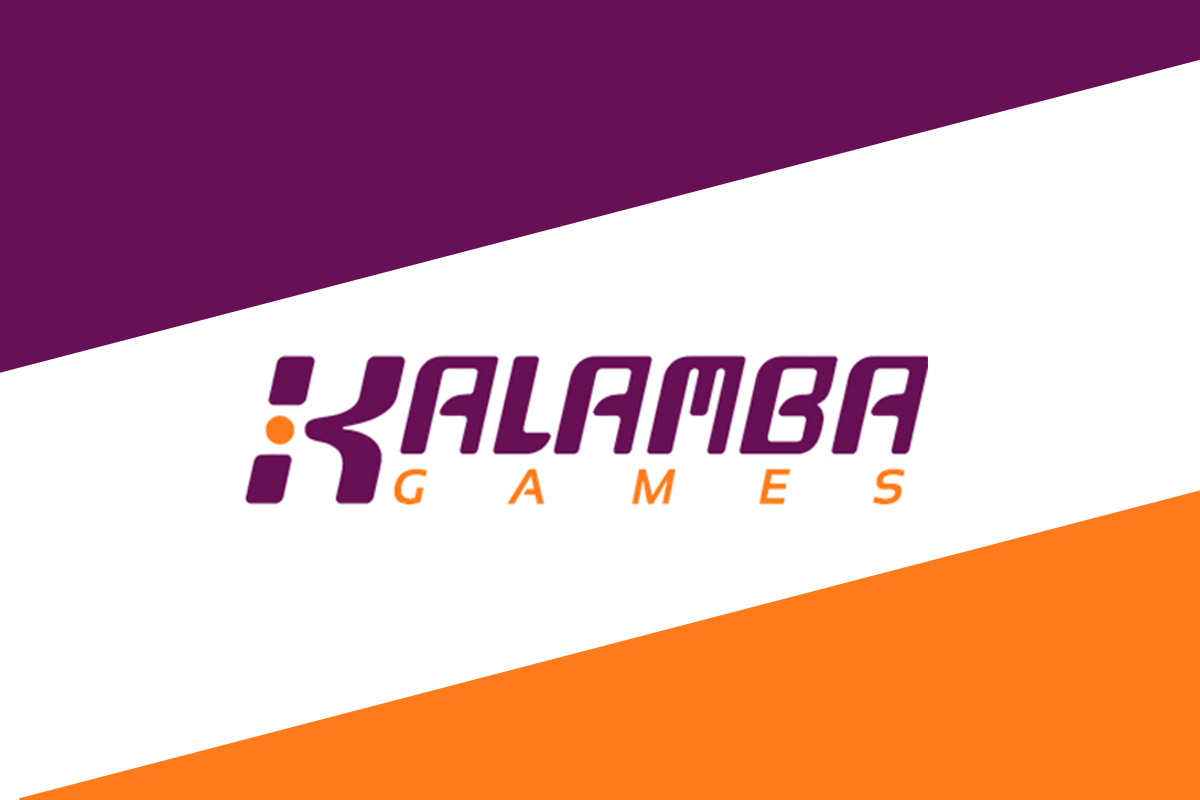 Reading Time:
< 1
minute
Kalamba Games has signed a partnership to deliver its portfolio of high-quality slots games to tier-one operator 888casino across numerous regions.
Providing a major boost to Kalamba Games' reach, 888casino is one of the world's leading online casino brands. The operator has a commanding presence across established iGaming hubs in Europe and burgeoning markets such as Ontario.
Distributed via Pariplay's Fusion™ platform, Kalamba Games will begin to deliver its player-favourite titles such as Blazing Bull 2, Crystal Cavern, Firedrake's Fortune, Joker Leprechauns and recent hit release Joker Max.
The studio has become one of the fastest-growing content and technology providers in the industry in recent years, developing its own RGS, BullsEye, its Stargazer analytics platform and a range of promotional tools on top of its commercially successful slot releases.
This latest major partnership deal with 888casino comes after a string of successful agreements with additional leading operators. These mark the latest step in Kalamba's growth, which has seen certifications in regions such as Italy, Portugal, Spain and Sweden as the company continues to introduce its content and services to a growing number of clients across regulated markets.
Andrew Crosby, Chief Commercial Officer at Kalamba Games, said: "Delivering our games to such a prestigious and well-known operator like 888casino, demonstrates Kalamba's ambitious growth trajectory both this year and going forward.
"We are excited to see the reception our games receive from players who use the 888casino brand and are thrilled by this landmark achievement."
Talya Benyamini, VP B2C Casino at 888casino, said: "888 is a global operator, and our players expect a broad range of really high-quality games content when visiting our casino. This partnership with Kalamba Games will add more innovative slots to our portfolio, aligning with our product and content leadership strategy."