Esports Platforms to Switch to in 2021 For Core Gamers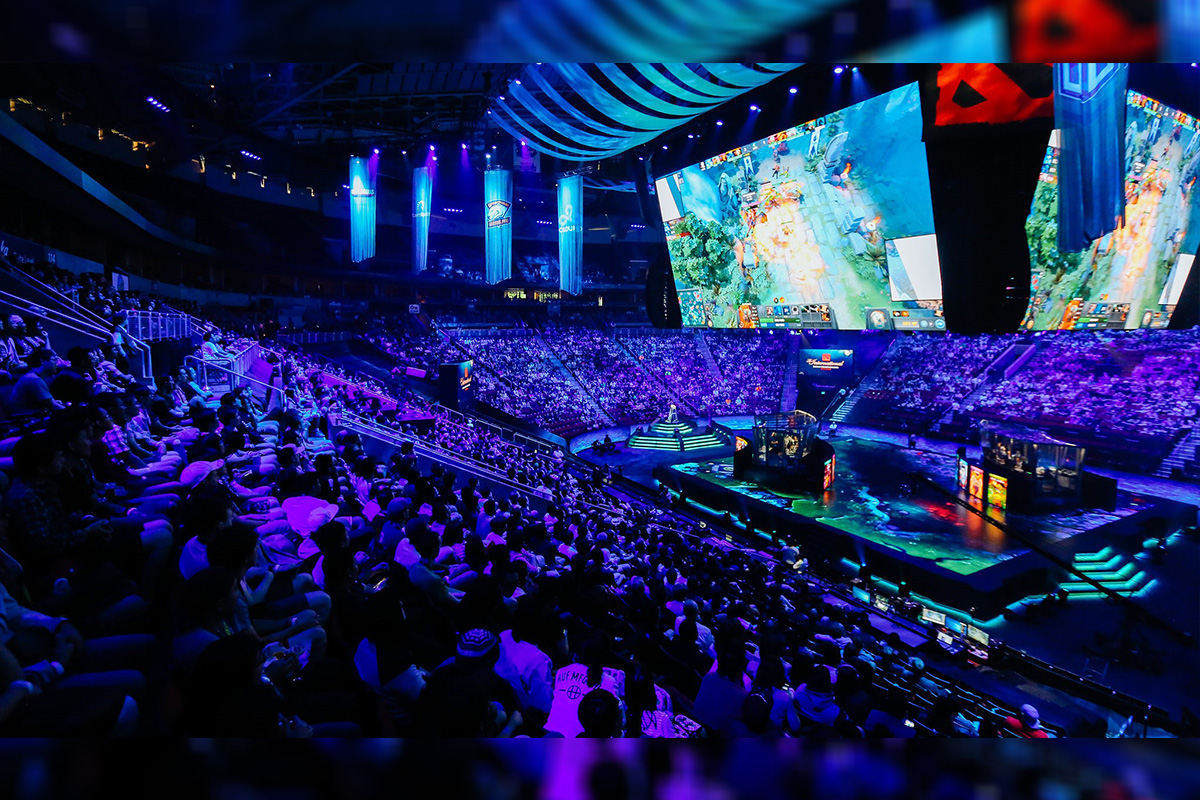 Reading Time:
3
minutes
Esports has arisen as a new and highly riveting form of entertainment across the globe in 2021. It comprises computer and mobile games which involve high stakes for the players as the entire esports ecosystem is fiercely competitive. The year 2020 proved to be eventful for the esports segment, owing to the technological advancements and pandemic-induced behavioral changes amongst people. As a consequence, the esports gaming industry amassed huge audiences, remarkable cash pots, and sponsorships that empower seasoned gamers to turn their passion into rewarding careers. In fact, research has shown that esports industry is likely to raise $1.79 billion per year by 2022.
Unfortunately, this estimated amount is quite likely to be impacted by the ongoing global pandemic. Though many of the components of esports games are found online, the major competitions are held offline in large venues which won't be conducive in light of social distancing.
Covid-19 pandemic brought with it an economic catastrophe of unprecedented levels. Nonetheless, the esports industry has been thriving. It has emerged as one of the most lucrative markets in recent times and currently ranks at no. 17 globally. Though computer gaming is rising on a large scale, its counterpart – mobile gaming – is taking the Indian gaming landscape by storm. With access to multi-genre games in mobile, the Indian mobile gaming industry is touted to reach 628 million users in 2021 positioning India as the next major gaming market. With mobile gaming, the Indian Esports marketis witnessing increasing engagement by attracting users which PC and console gaming were not able to garner.
In light of social distancing norms that have curbed consumer and business activity, gaming provides an outlet for people cooped up at home and seeking social interaction. As it is an interactive and community-driven industry, gaming saw a surge in online gaming content by content creators. The rise in gaming tournaments has further opened op opportunities for casters and managers as well.
Here's a roundup of the best esports gaming platforms that will help you beat boredom while at home as well as make productive use of your time:
1) Indian Gaming League (IGL)–IGL is India's most popular & competitive gaming and esports league that organizes online gaming tournaments. Games on IGL can be played on different platforms including PC, smartphones, PS4, and Xbox.
IGL was the brainchild of a team of gamers who strongly felt that Indian players need a launchpad for their gaming careers. Participating on IGL will not only give amateur and professional gamers the opportunity to earn some serious cash, but top-tier gamers will also be able to compete with other professionals on a national level!
2) JetSynthesys – JetSynthesys is primarily a part of the JetLine group that mainly focuses on IT services, digital media and new enterprises in the entertainment and organized consumer retail sector.
JetSynthesys was formed with the central aim to enrich the lives of all Indians. They know the turf well and are molding the Indian culture and consumers. They are constantly keeping a track of the evolving trends and the demands of Indian and western audiences. They are nimble and strategic, constructing support structures for the two worlds to connect with each other.
3) Nazara Technologies–Headquartered in Mumbai, Nazara Technologies is one of the premier mobile games company. It is involved in the acquisition of, value addition to and distribution of mobile games across emerging markets such as Middle East, South East Asia, India, Africa and Latin America.
Nazara Technologies develops mobile content in India. The company offers a variety of games, themes, multimedia, and wallpapers. It further provides solutions for the deployment, development, targeting and tracking of promotional campaigns on various mobile platforms. It also specializes in wireless solutions which integrates and intertwines the content of media agencies, marketing messages, and wireless carriers.
4) Gaming Monk – The company was started as an e-commerce marketplace for games, but recently they took to organizing esports events. It proactively conducts sports tournaments in India via offline and online portals. The venture aims to create an avid gaming community that can compete with each other and hone their skills for the upcoming tournaments.
5) Team Brutality – Team Brutality strives to be an excellently performing team of Asia and is registered with numerous racing game squads like Need for speed, Forza Motor Sports, and so on. Team Brutality is a leading team of the CSGO community.

Spectacular growth helps Pronet Gaming pivot towards Asia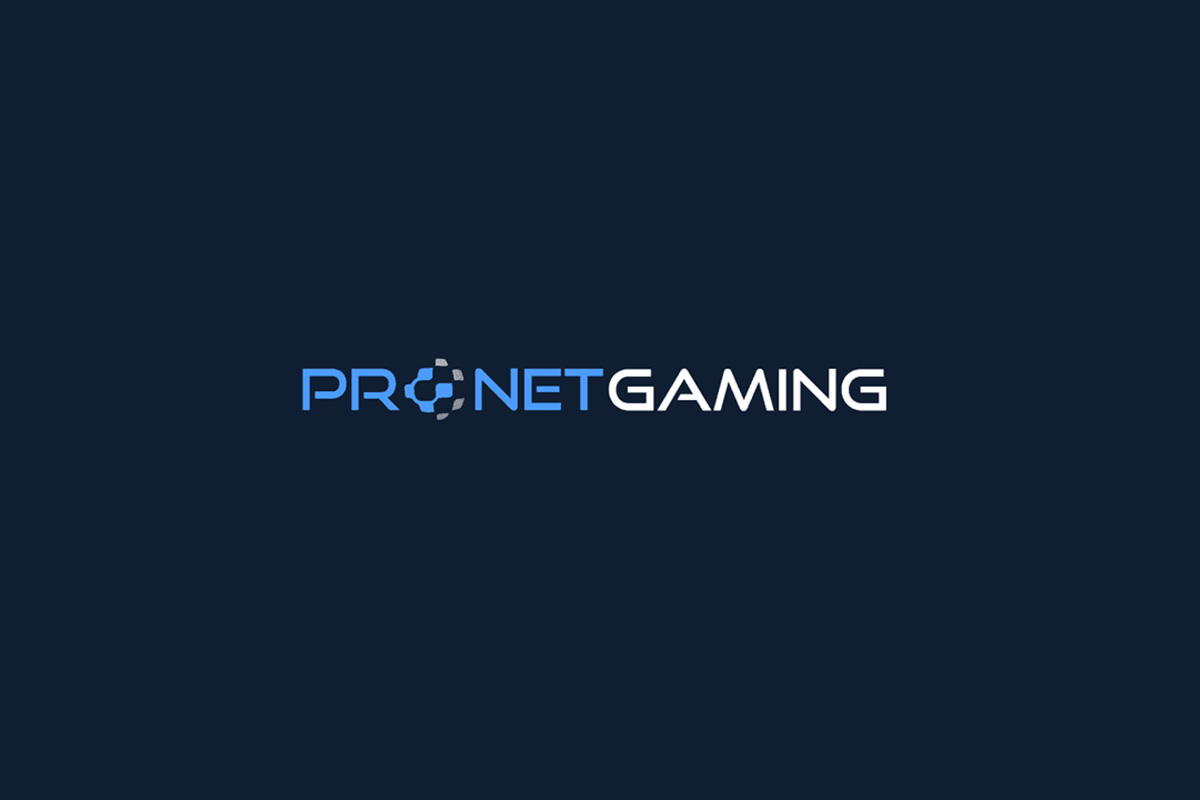 Reading Time:
2
minutes
Pronet Gaming is to turn its attention to emerging markets in Asia following the unprecedented success that has allowed it to expedite its ambitious plans ahead of schedule.
The full turnkey platform specialist has expanded rapidly in the last 18 months after providing a range of operators with sportsbook and casino platform solutions, as well as a range of retail options, in a variety of jurisdictions around the world.
This growth has funded a massive investment in IT and new offices which has allowed it to perfect it's offering for markets in Asia, where its services will allow brands to offer localised products to their customers and a genuine point of difference among competitors.
The supplier will also embark on a recruitment campaign to bolster its ranks in one of the region's most important gaming hubs, across all disciplines including sales, marketing, account management and IT Support and Development
Pronet Gaming CEO Alex Leese said: "An Asian market entry was always in the plan and required a real focus on ensuring that we had the right product to compete. I'm obviously really pleased that we are now able to do that sooner rather than later.
"The tremendous commercial success we have enjoyed is not only testament to the hard work of the team and the universal appeal of our offering, but it bodes well for new customers looking for an affordable, yet tailored solution.
"Needless to say, we will have to expand our team with Asian market specialists in the coming months to ensure we offer a truly localised service, but I'm confident we will have a compelling proposition moving forward."
Pronet Gaming has introduced a number industry-firsts such as FastBet, which has helped optimise the player experience. This solution enables users to wager multiple single bets across all sports at the touch of a button without creating a betslip.
The provider's Popular Bets and Popular Events widgets automatically display the wagers and sports that are most popular in a jurisdiction, refreshing every five minutes.
Pronet Gaming's clients are also able to customise the sports betting features that suit their unique needs in regulated markets, creating fine-tuned experiences for audiences that increase revenues as well as engage and retain players.
PAGCOR releases P30.09 million aid to three beneficiaries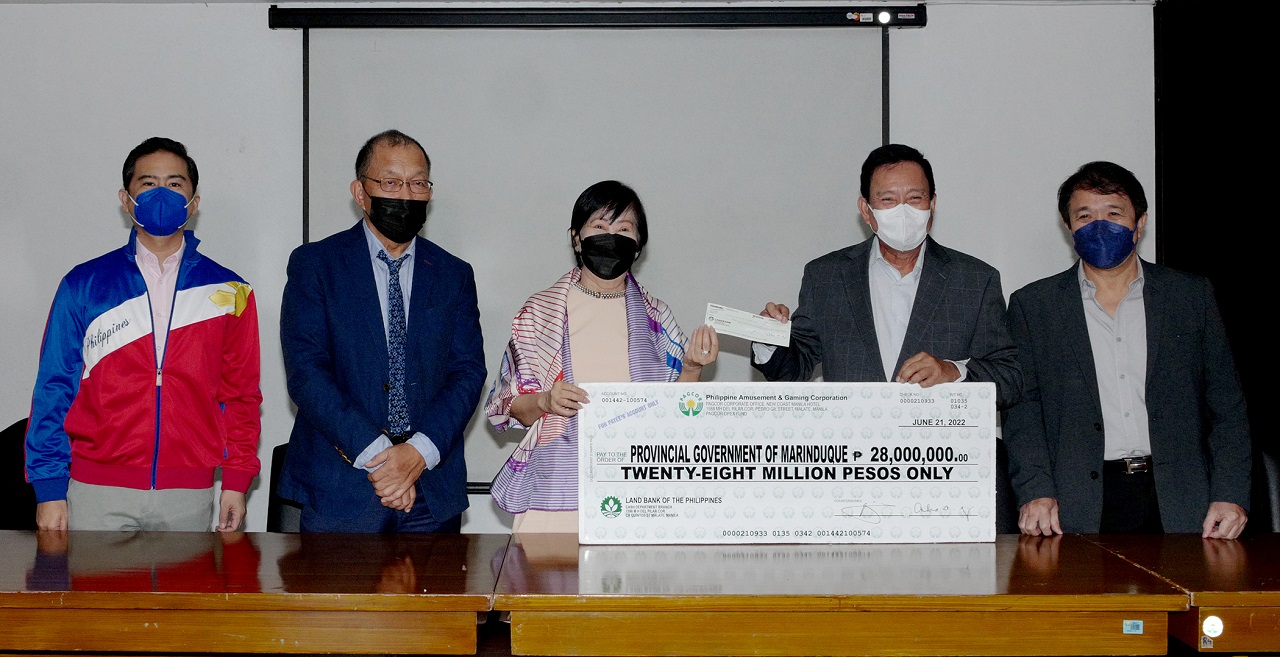 Reading Time:
< 1
minute
THREE new beneficiaries received funding for their respective community development projects after the Philippine Amusement and Gaming Corporation (PAGCOR) released a total of P30.09 million in financial grants on June 21, 2022 at the agency's Executive Office in Manila.
The provincial governments of Marinduque and Ilocos Sur as well as the Nueva Vizcaya Police Provincial Office received their cash grants from PAGCOR Chairman and CEO Andrea Domingo, who was joined in the distribution of checks by President and COO Alfredo Lim and Directors Gabriel Claudio and James Patrick Bondoc.
Marinduque was granted P28 million, which Provincial Governor Presbitero Jose Velasco. Jr. said will be used for the construction of four covered courts in different barangays.
"Napakalaking bagay nitong donasyon sa amin ng PAGCOR dahil maraming tao ang makikinabang sa itatayong covered courts sa apat na barangay sa Marinduque," he explained. Said structures, Velasco added, can be used as evacuation centers during calamities and venues for various sports and livelihood programs.
Ilocos Sur, meanwhile, received P1.89 million for the procurement of 55 computer sets that will be distributed to ten municipalities and one city in the first legislative district of the province. Acting Provincial Treasurer Ronnette Victa, who represented Governor Ryan Luis Singson received the donation.
The state-run gaming firm also turned over P199,833 to the Nueva Vizcaya Police Provincial Office Director Police Colonel Ranser Evasco to finance the purchase of a laptop with printer and a TV set.
"Napakahalaga po ng mga kagamitang aming bibilhin sapagkat halos lahat ng aming conference ngayon eh virtual na. Kaya't lubos po kaming nagpapasalamat sa PAGCOR sa tulong-pinansyal na kanilang ipinagkaloob sa amin," Evasco noted.
Jump.trade the largest NFT marketplace in India touches 100,000 sign ups, in the last 60 days; to soon launch the P2E Game "Meta Cricket League"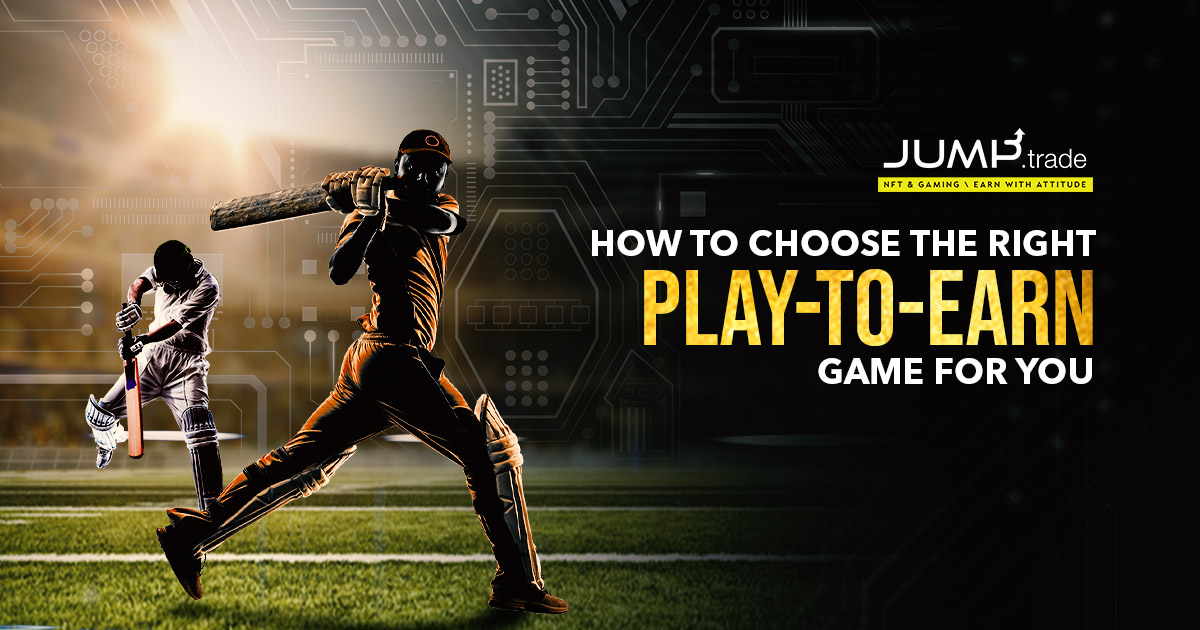 Reading Time:
2
minutes
Witnesses 10,000 daily new visitors joining
Jump.trade, a thriving NFT marketplace and D2C platform that focuses on gaming NFTs and International brands are all set to launch its maiden gaming venture – Meta Cricket League at the end of June. This is a new Play-To-Earn game that is driven by NFTs and allows players to earn cash prizes and other rewards by climbing leaderboards or challenging other players. The game is set to instill the excitement of real-world cricket into the experiential Web3 format.
The Meta Cricket League will be available on all Mobile and Web Platforms to provide easy access to gamers everywhere. This will enable seamless and easy onboarding as Gamers will have the chance to play-on-the-go and from anywhere. Interestingly, the Game's initial 55,000 NFTs were sold-out for $25 but with its value multiplying in a very short time, a substantial pool of those NFTs are now being traded in values exceeding 10x and 200x.
With cricket constituting an integral part of the national fabric, a whopping 93% of Indians were found to be devout fans of the sport. It is evident from the fact that cricket games in the Google Play Store account for the highest number of downloads grossing well over 250 million.
Speaking on the occasion, Kameshwaran Elangovan co-founder and COO, who lead the execution and launch of MCL on Jump.trade, said," We are extremely delighted to have emerged as the flag bearers of the NFT bandwagon in the country. With NFTs not being restricted to just mere digital indulgences and entering the mainstream with their numerous applications, the launch of The Meta Cricket League (MCL), a cricket-based NFT game that allows players to earn while they play is certainly a dream come true for gamers across the country. Cricket as a sport already rules the hearts of countless Indians and we are confident that the MCL will be a sensational success story with NFT enthusiasts and gaming lovers everywhere. "
Highlighting Jump.trade's user base in just the last 60 days, the number of sign-ups on the platform has touched 100,000 now. Also, being 100,000 wallets filled, with around 10,000 new visitors joining the ecosystem daily. The average trade volume of the marketplace in a day is around $10,000 to $25000 worth of trades, of which 85% of men and 15% of women are represented as NFT holders in the ecosystem.
With such exponential demand and hundreds of millions of potential players within the Play-to-earn revolution, Cricket will be one of the largest gaming segments in the space. Just as Cricket unites people of all ages, regions, and languages in India and across cricket-playing nations, the P2E Cricket game MCL aspires to prove to be instrumental in breaking through Web3 adoption in India.